I don't want to even guess how many sushi businesses exist in Vancouver, but the number must be high. With such a high volume, it's easy for me to be dismissive when I hear a new sushi restaurant has opened somewhere. In fact, I don't know the last time I heard about a sushi spot opening on Vancouver is Awesome or the Georgia Straight.
Enter Sushi Tree, which opened last month within Henderson Mall in Coquitlam. This takeout-only counter serves sushi as I've never experienced before – it's maki wrapped with inari (tofu) instead of seaweed! This is the coolest thing to happen to sushi in Vancouver in a long time and it looks I'm not alone in this feeling. Sherman's Food Adventures, Foodgressing, and Foodology are all feeling excitement about this new venture too.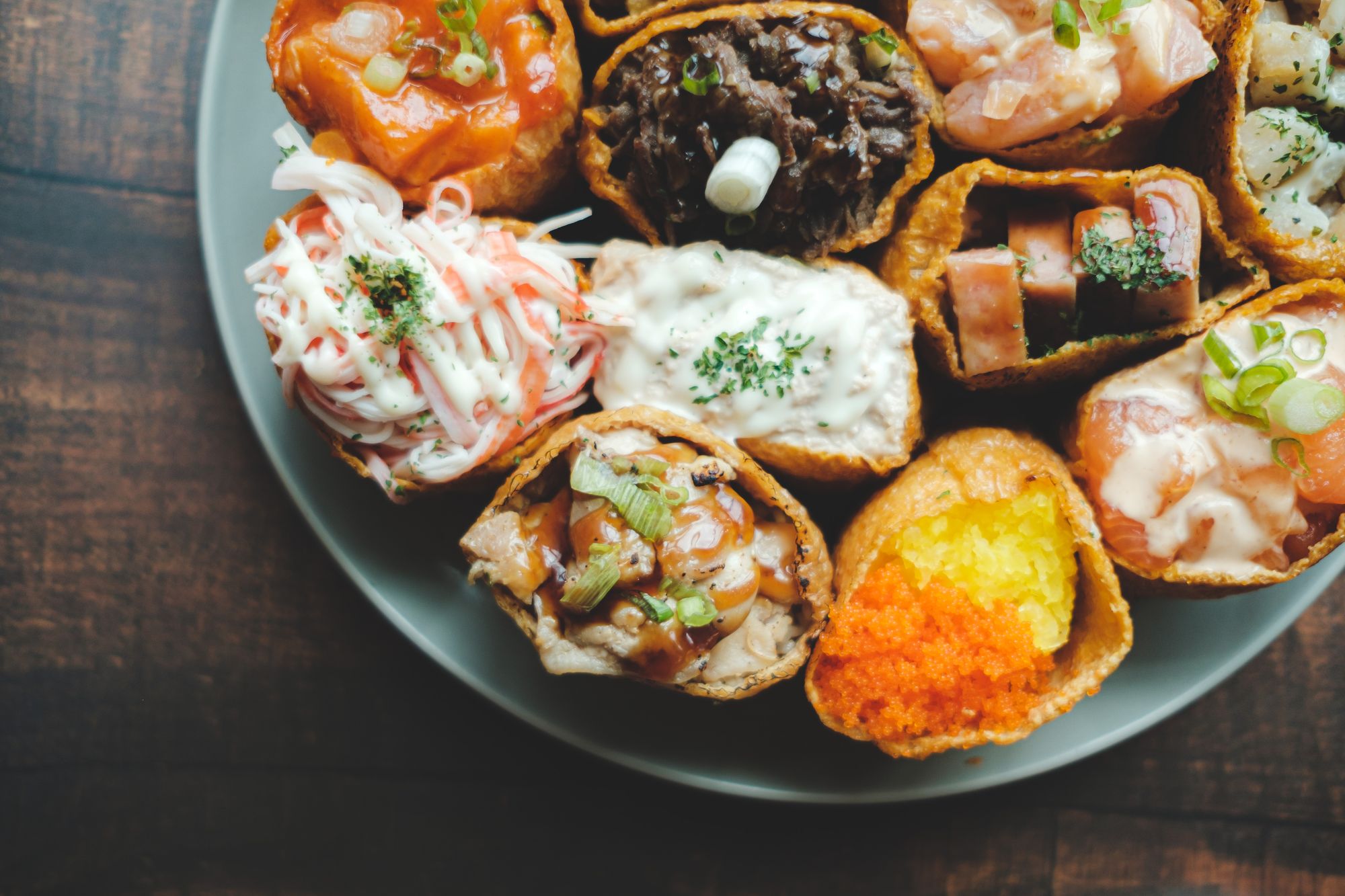 Food:
Team Tastic came here for a Friday evening takeout and I had a great taste of the following:
Egg Inari Sushi
K-Sweet Chili Chicken Inari Sushi
Grilled Scallop Inari Sushi
Cooked Tuna Inari Sushi
Spam Inari Sushi
Aburi Salmon Inari Sushi
Chopped Salmon Inari Sushi
Crabmeat Inari Sushi
Masago with Pickled Radish Inari Sushi
Shrimp Inari Sushi
Beef Teriyaki Inari Sushi
Tempura Inari Sushi
Unagi Inari Sushi ($3.50)
With the exception of the unagi, every piece here is $2.65
If you're unfamiliar with inari, inari is a pouch of fried tofu typically filled with sushi rice alone. Inari has historical context with the Japanese god Inari, whose messengers, foxes, are said to have had a fondness for tofu. So much symbolism!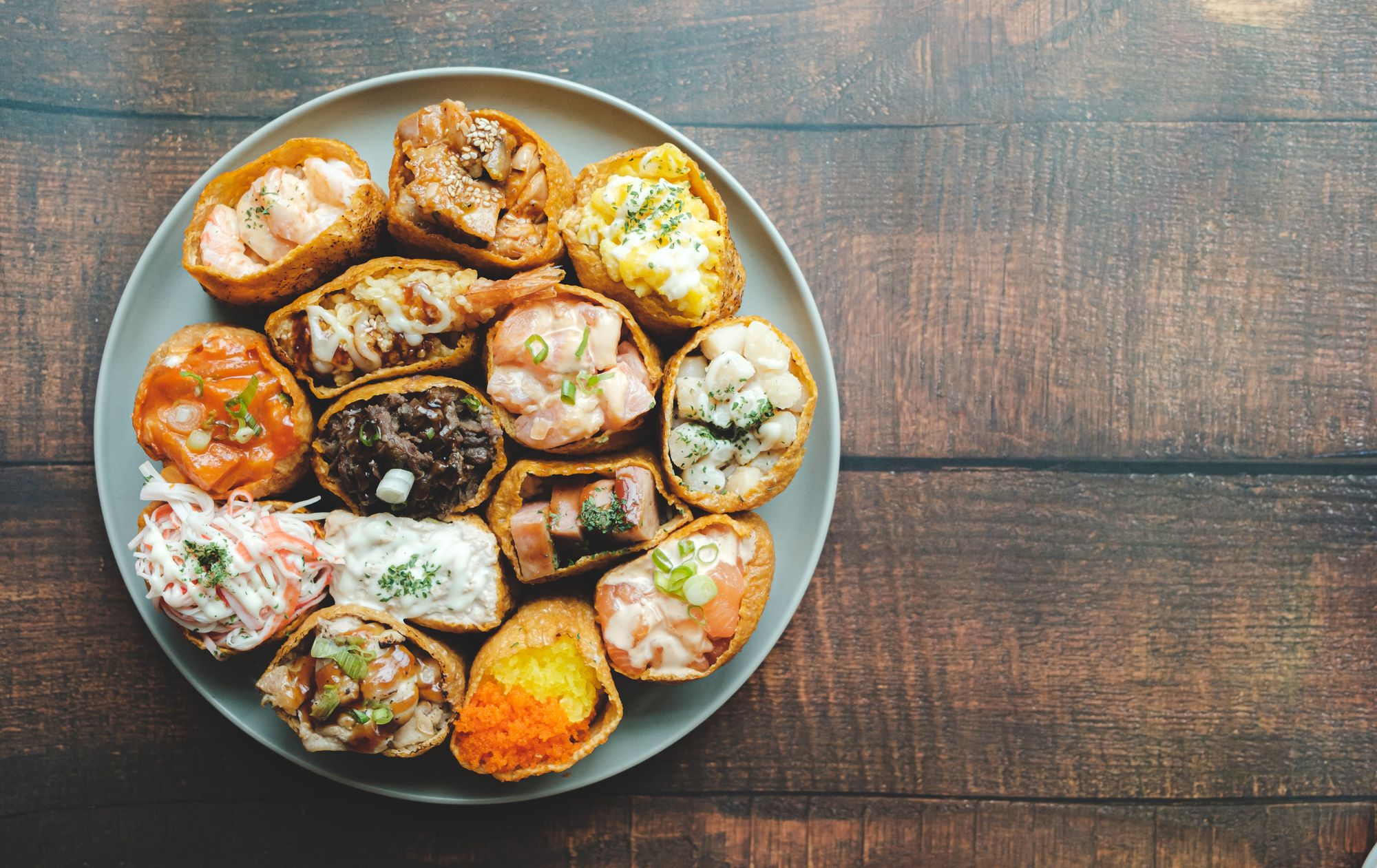 In the case of Sushi Tree's rendition of inari, instead of simply filling the tofu pouch with rice, you get toppings that you might normally see in a roll of sushi. The result is a heftier, slightly sweeter piece of sushi wrapped in tofu dashed on top with a complementary sauce. If you pick up a single piece with chopsticks, you should recognize its heftiness.
Because there are so many flavours available, I'll just mention that my favourites were the beef teriyaki, egg, and chopped salmon flavours. I felt that these flavours had the greatest ratio of topping-to-rice leading to a delicious feeling in my mouth. No flavour was criminally skimping the topping-to-rice ratio and I guess that's why the unagi one costs more.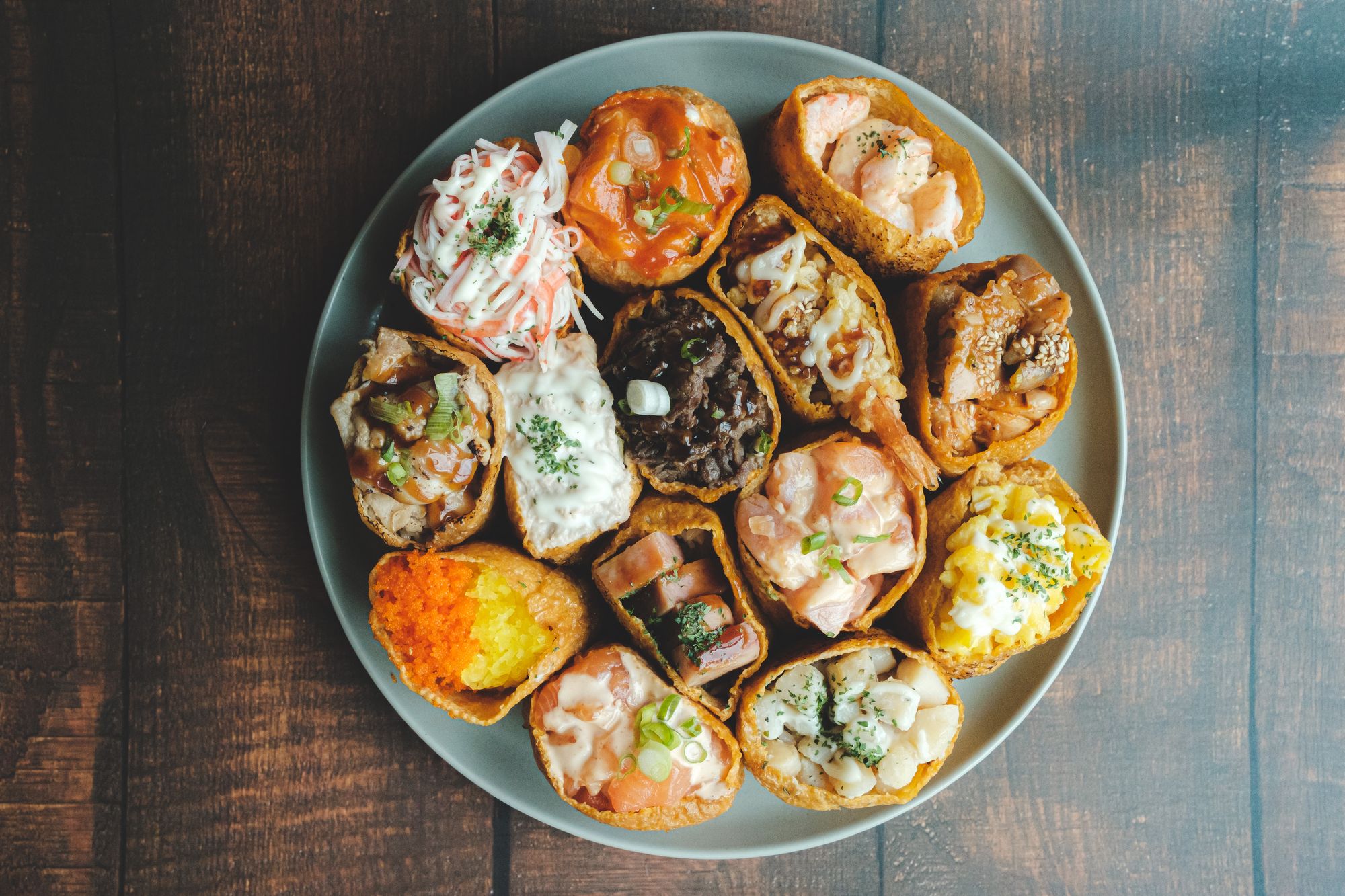 Features:
Sushi Tree is a tiny little shop only accessible from the outside of Henderson Mall in Coquitlam. You'll want to park in the parking lot adjacent to the public library and walk around the outside of the building to get in. Once you're in, you'll notice a display full of the available inari sushi and an organized line to order in. There isn't too much to talk about decoration-wise for this spot as most of the buzz here is the unique take on inari.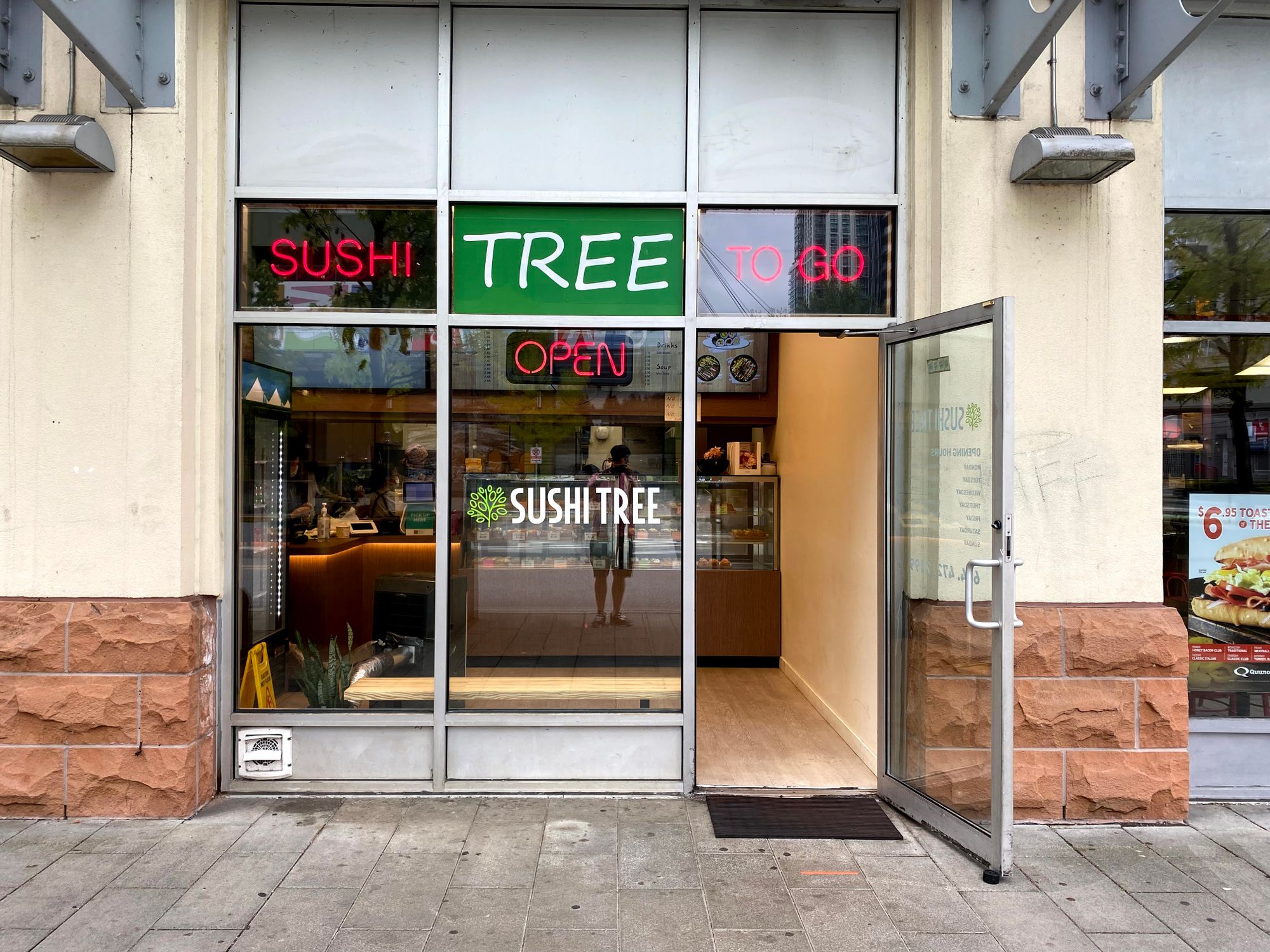 Service:
Sushi Tree currently operates as a takeout-only destination. There is no pre-ordering, meaning you will show up, see what's available, place your order, and take it out with you. Everything is prepared in advance and it was nice to see on a Friday 5:30pm that they had every flavour available.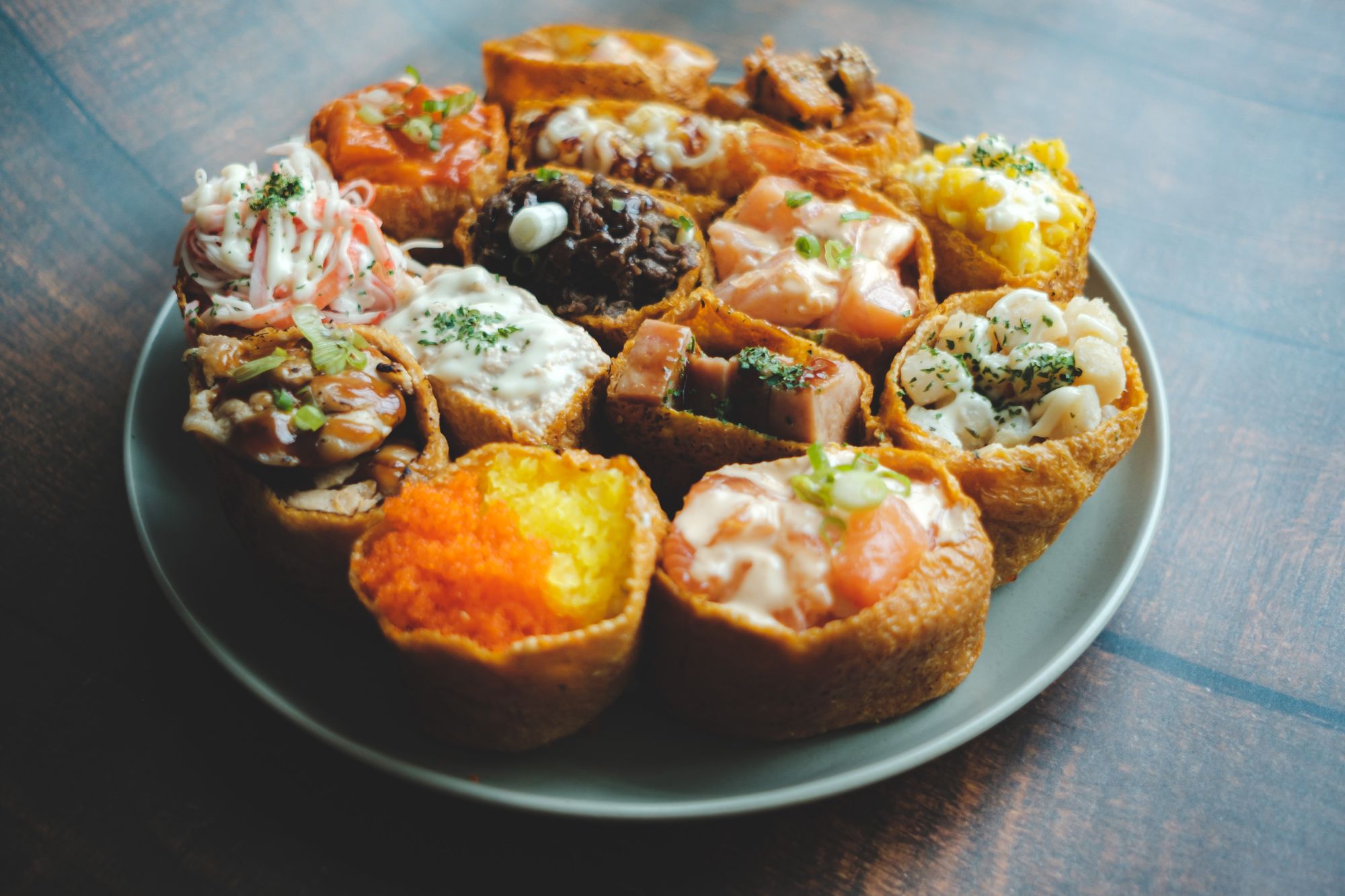 Every order goes into a takeout box. It looks like a big box holds a maximum of 6 pieces which is conveniently the serving I'd recommend for a truly starving person. These are dense!
They have menus posted up in the shop for non-inari but when I visited, they were strictly selling inari.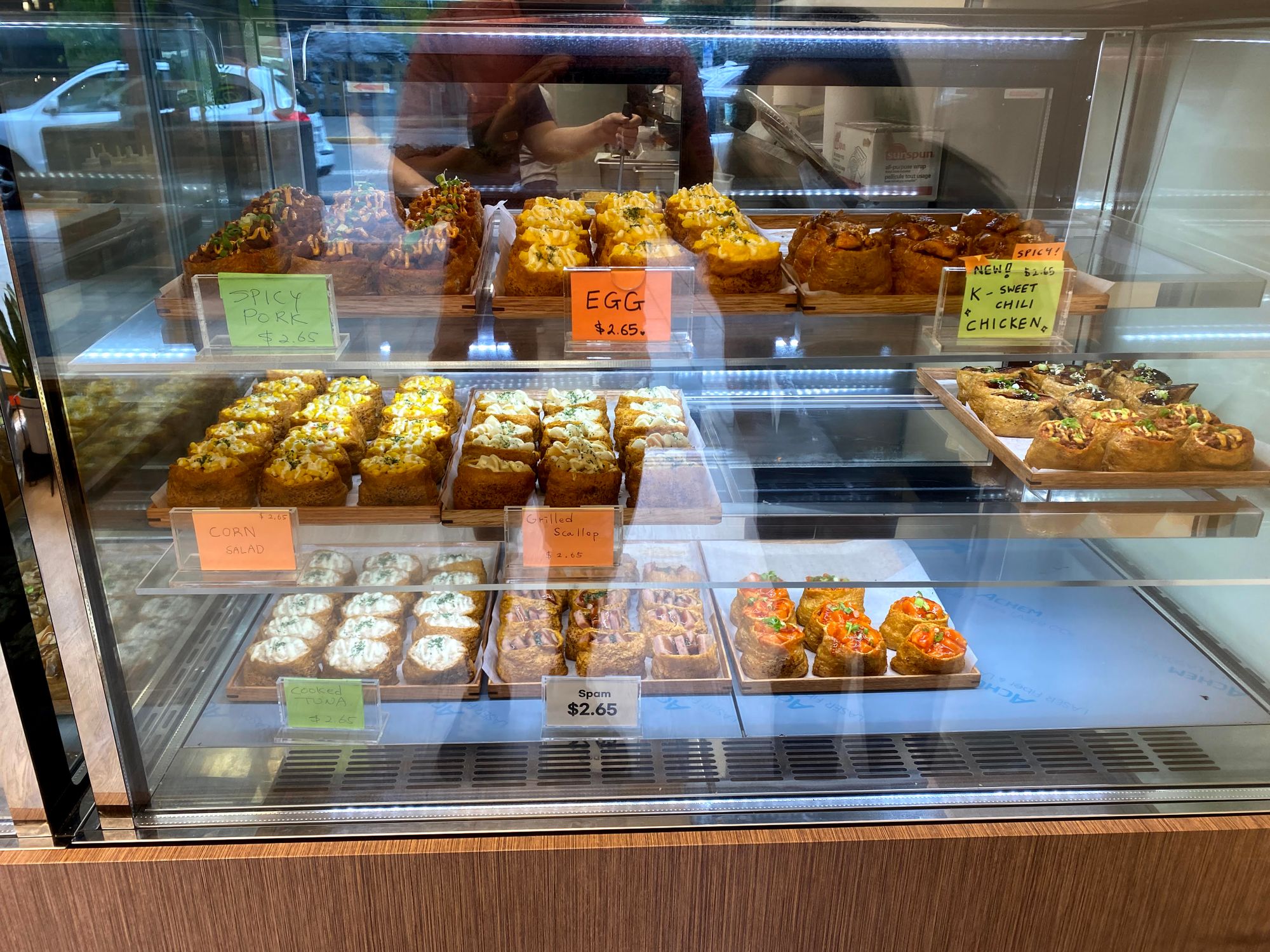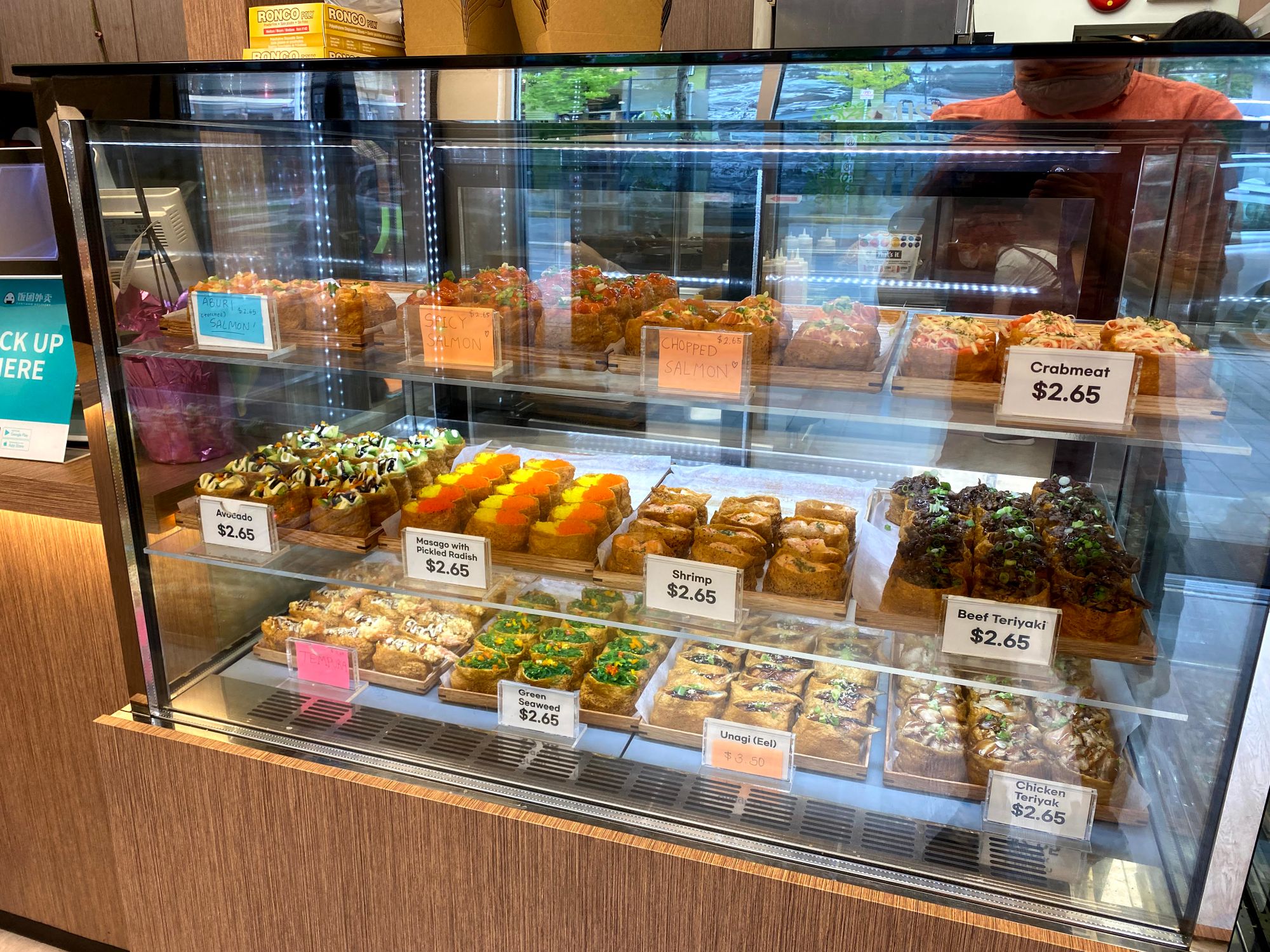 Final Thoughts:
One-liner: Truly unique sushi that pushes the Vancouver fast sushi scene forward
Highlight: Beef teriyaki, egg, and chopped salmon inari
Price per person: $11-$16
Would I go back? Yes.