What do you get when you take 5 marquee chefs, 5 mixologists, and 5 dealerships? The Langley Auto Collection would say that you get Tour de Gourmet. During this circuit, we visited 5 luxury brand dealerships, sampled marquee dishes, and sipped our way at each dealership before checking out the vehicles and moving onto the next location. As an aside, partial proceeds from tickets supported KidSport Langley and KidSport Surrey-White Rock, so all kids can play. Read past the jump to see all the pairings of cuisines and cars.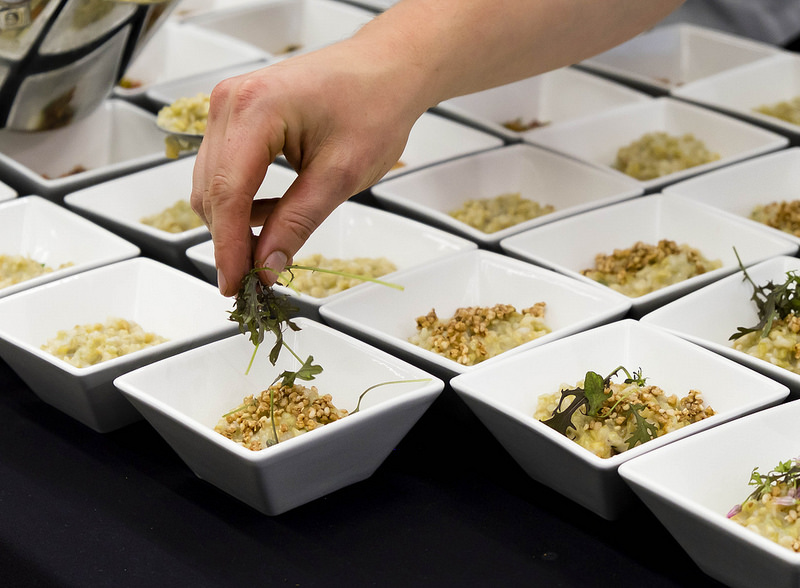 Disclosure: I had a complimentary media invitation to this event and all opinions are my own.
Infiniti
My tour started at Infiniti with a Thon au Miso by Chambar Restaurant paired with a Tennessee Tea by Shane Ely, a Jack Daniels Brand Ambassador. The Thon au Miso had a solid sear of albacore tuna but the big surprises were the black garlic tapenade which added a ton of flavour.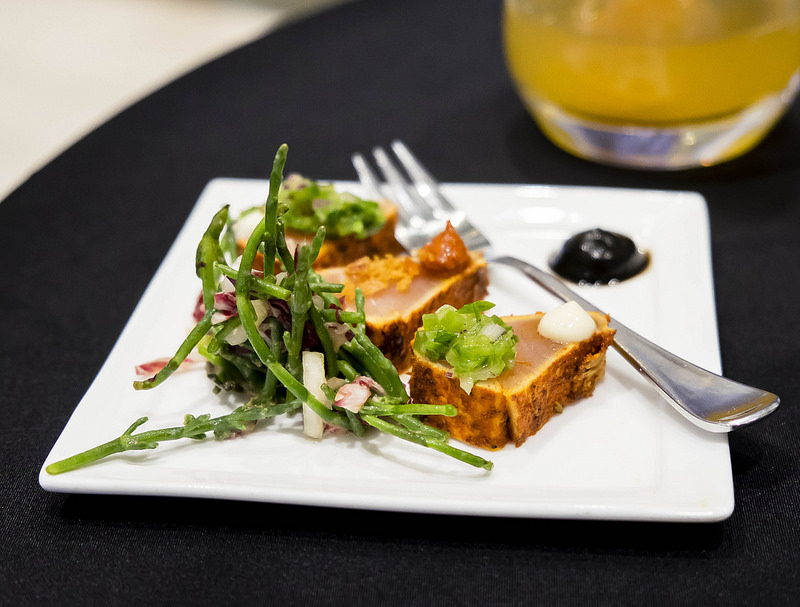 Thon au Miso
The Tennessee Tea had Jack Daniels, spiced tea, lemon juice, peach nectar, orange & aromatic bitters, and an orange wedge. The spicyness here complimented the garlic-y tuna well.

Tennessee Tea
On showcase was the Infiniti Q70 which had a stylish front grill but otherwise casual-looking luxury vehicle. This would be a satisfying ride for those looking for a V6 flavour.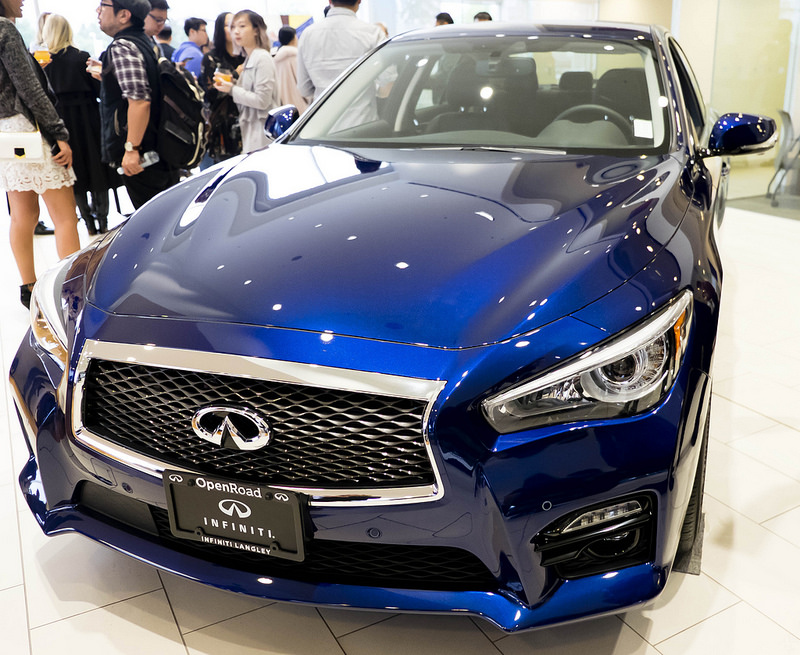 Infiniti Q70 - 330HP 3.7-litre V6
BMW
Our next stop took us to BMW where I had a Charred cabbage, sake espuma, duck prosciutto, and chicken skin crumble with cress prepared by Juno Kim Catering. The array of colours here were unreal and there was a ton of both pickled and savoury flavours in every crunch.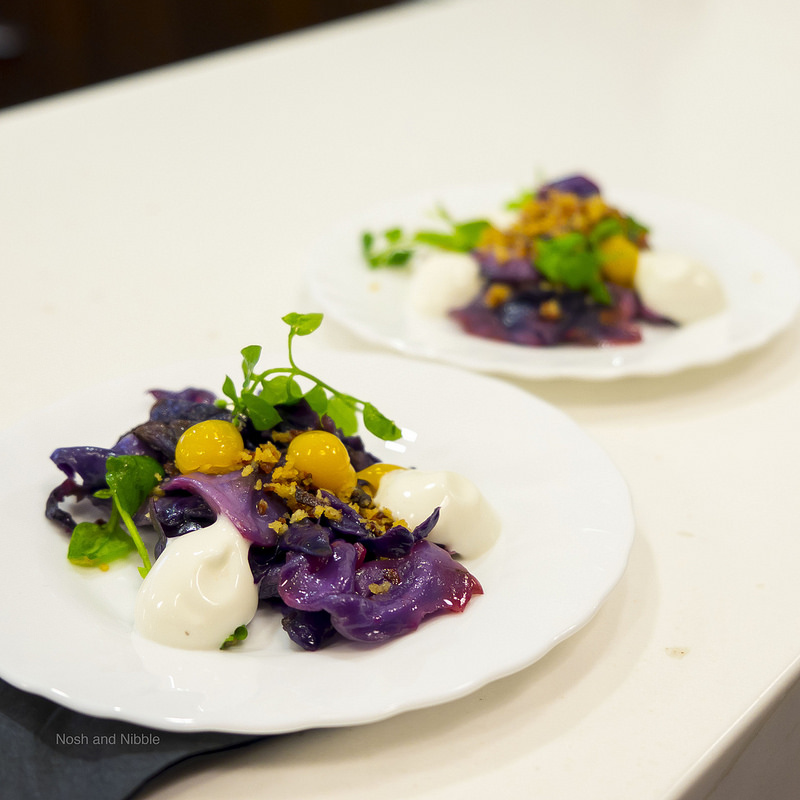 Juno Kim Catering
The gorgeous salad above was paired with a Cloudy Skyy cocktail which had SKYY Vodka, lemon juice, lavender syrup, Ms. Better's Bitters Miraculous Foamer, soda, and dry ice, all mixed by Andrew Kong of Ms. Better's Bitters. The mist was a fine touch though it looked like there was a risk of accidentally ingesting some dry ice.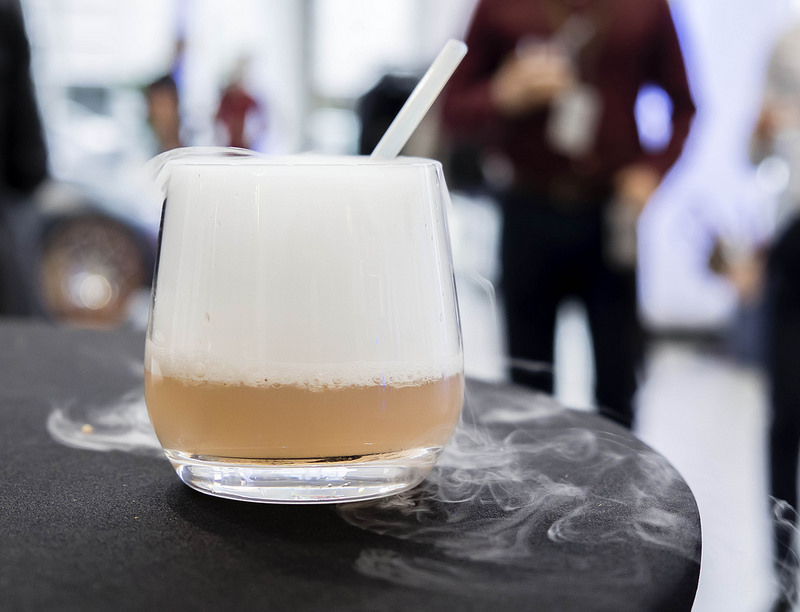 Cloudy Skyy Cocktail
The BMW M4s were the star of the showcase here with this M4 GTS catching my eye.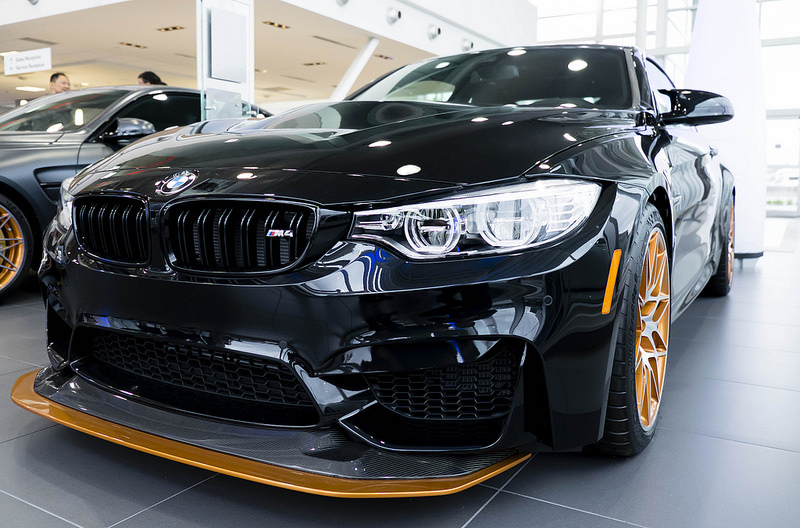 BMW M4 GTS
Jaguar Land Rover
The third dealership was sort of a double feature with Jaguar Land Rover. Here I had a confit trout, farro verde, lardo and ramp relish, and puffed buckwheat dish prepared by Mike Robbins of AnnaLena Restaurant. This was a tasty feature with a satisfying crunch from the puffed buckwheat and prolonged juiciness stemming from the trout.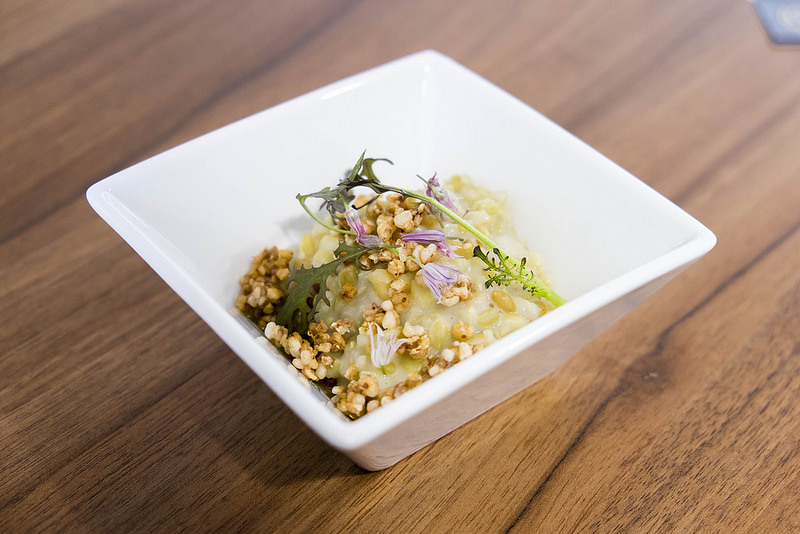 Confit Trout
The Confit Trout was paired with a Cucumber Fizzle cocktail designed by Alex Black of Nightingale. This had a mix of Bulldog Gin, lime juice, cucumber syrup, soda, and cucumber stick. This was a simple foggy drink with some soda bite to it and a refreshing finish thanks to the cucumber flavour.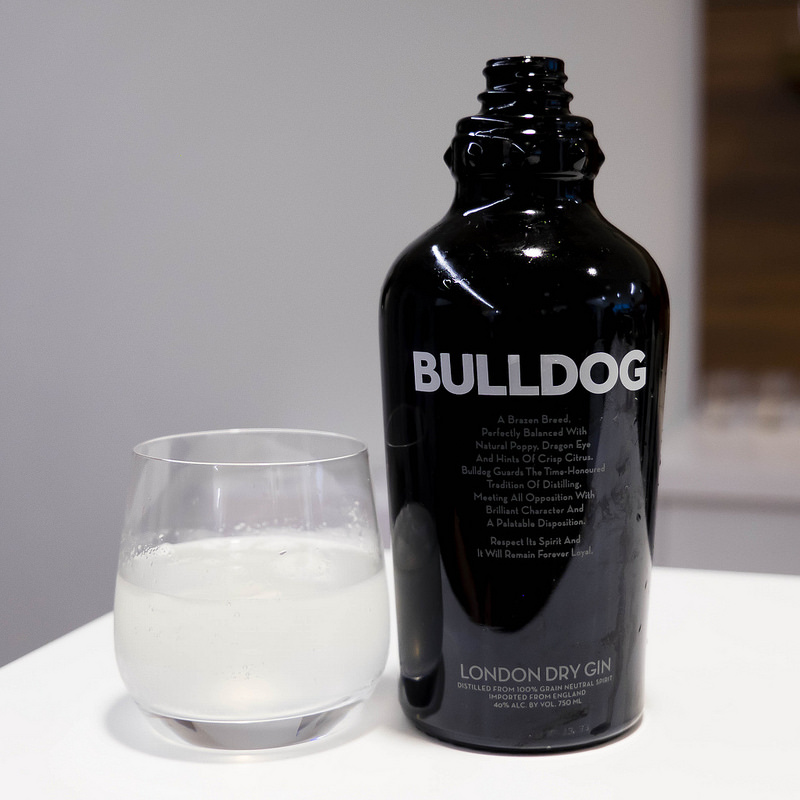 Cucumber Fizzle
On deck were an iconic Range Rover and F-Type S which was the sportiest looking vehicle of the evening for me.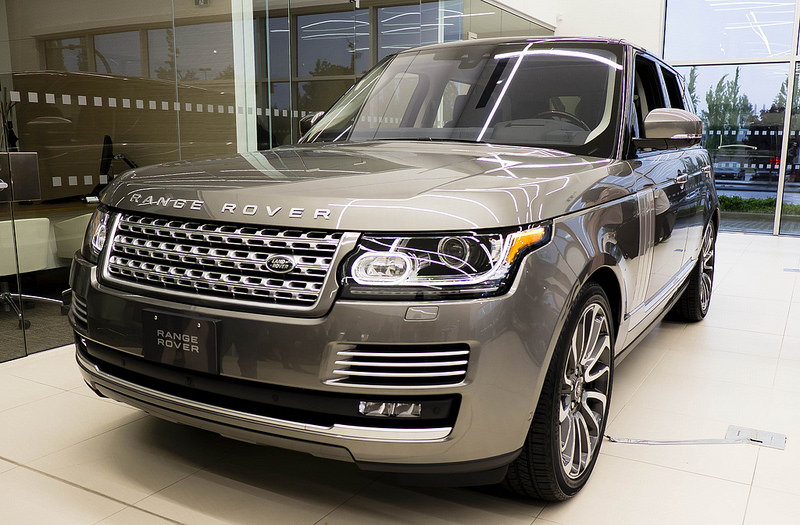 Land Rover Ranger Rover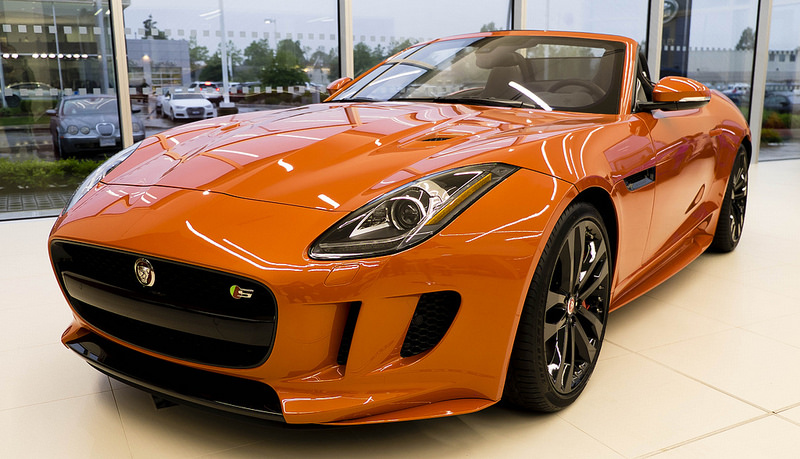 Jaguar F-Type S
Audi
The fourth stop was Audi where Josh Gale (of Juniper fame) created a dish with beef, blue barley, and black truffle. This was some of the tenderest beef I've had and inspired me to check out Juniper the restaurant in the near future, the only food restaurant from tonight I hadn't visited prior.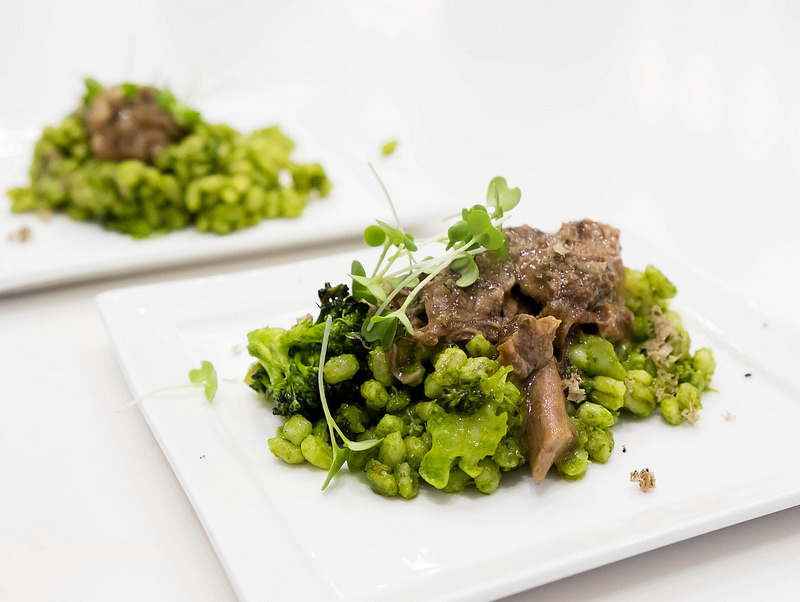 Beef, Blue Barley, and Black Truffle
This was paired with a Grand Orchard cocktail crafted by Graham Racich of The Wooden Spoon Co.. This was a mix of fresh orchard juices, soda, and apple slice. Indeed, this was the fruitiest drink of the night. I enjoyed this more on its own with all the citrus than with the savoury beef.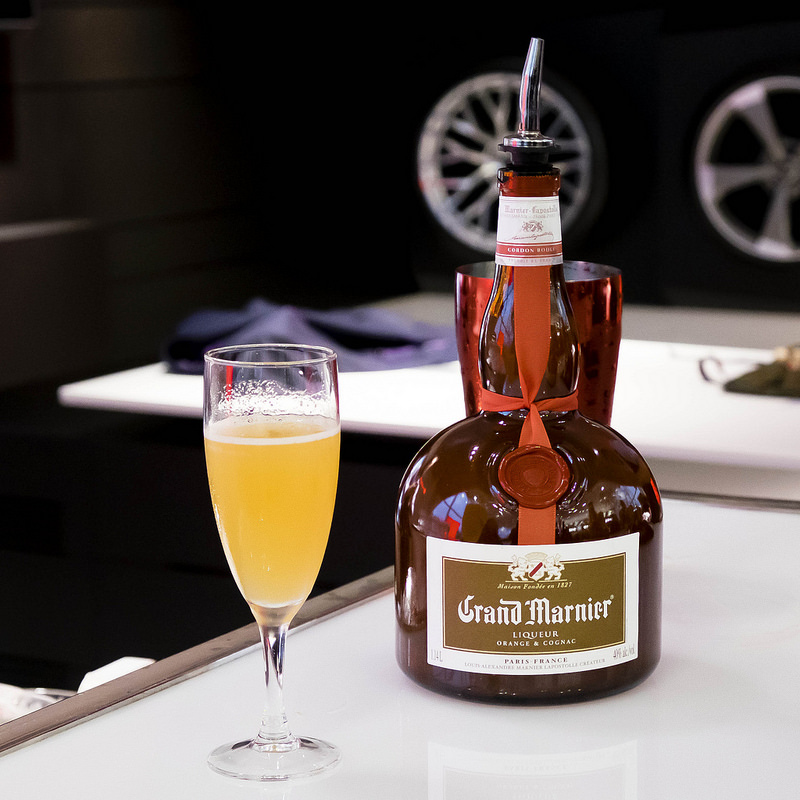 Grand Orchard Cocktail
The Audi RS7 Sportback Performance was the main show here and what a beauty! The flooring was also reflective enough to show off the innards of the body below the interior.

Audi RS7 Sportback Performance
Porsche After Dark Party
After all was said and done, we headed over to Porsche for the final culmination. Here we had Signature Chocolates from BETA5 Chocolates. No complaints here as all chocolates were gooey and delicious, my favourite being the salted caramel.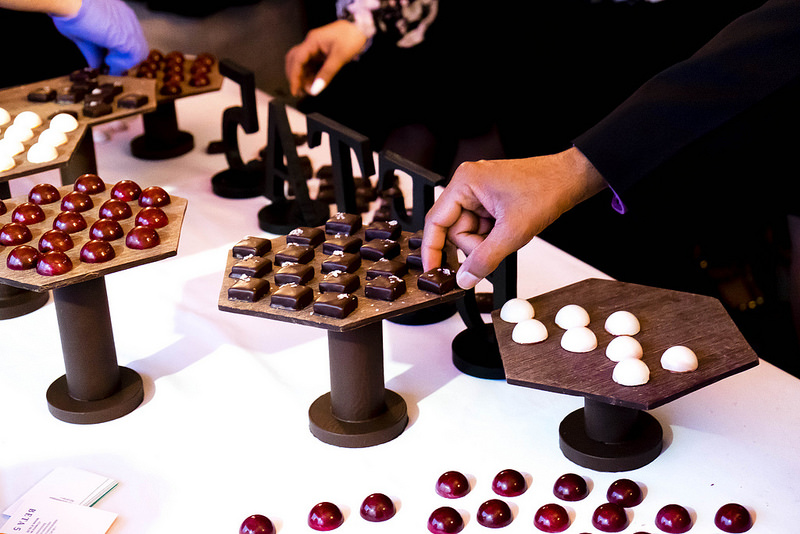 BETA5 Signature Chocolates
There was also a tower of Grand Marnier Sparkling Cocktails. Someone had to have balanced all those glasses!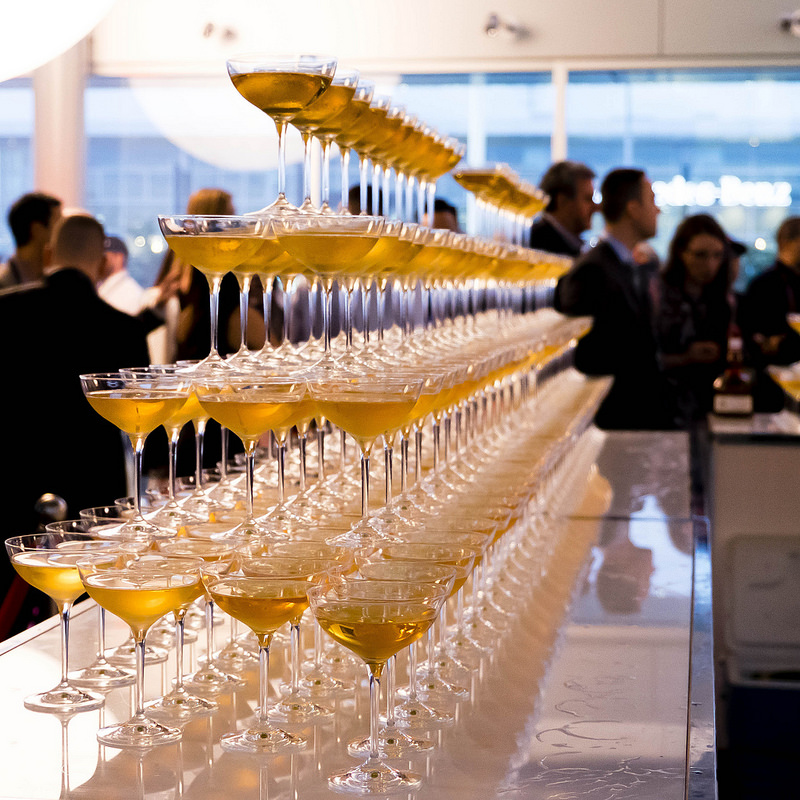 Grand Marnier Sparkling Cocktails
And it isn't a proper party without some classic Porsches on display. I'd definitely go for a 911 too.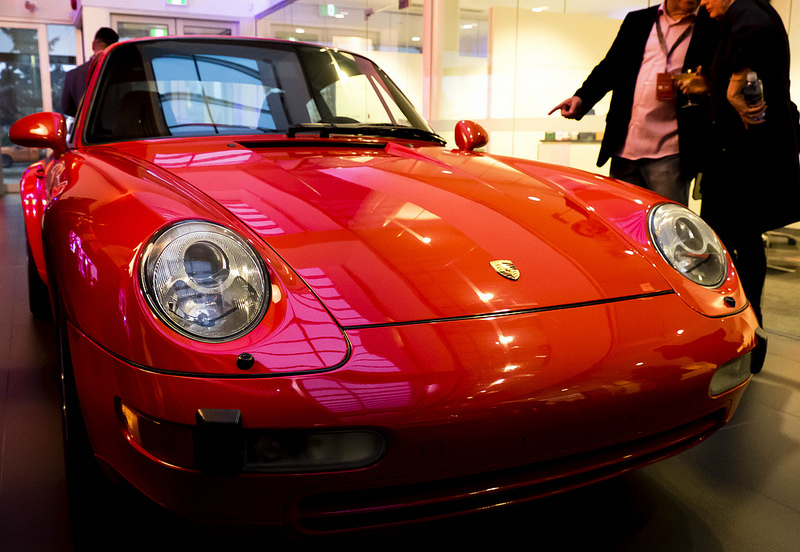 Classic Porsche 911
Final Thoughts:
Overall, this was a fine night with lots of glam in the air. These luxury toys are no joke so kudos to the organizers for pairing restaurants worthy of the same culinary caliber. All of the cocktails were also expertly crafted and probably the most creative creations of the evening. For designated drivers, the cocktails obviously make things a little harder to enjoy, so it might be worth investing in a transportation plan so you can get the complete experience and leave feeling full.
One-liner: Glitz, glam, and lots gluttony in one luxurious auto gourmet tour
Highlight: Sitting in luxury vehicles with cocktail in hand
Price per person: $176/pair
Would I go back? Yes.