Another year, another return of Vancouver's favourite wine event, the Vancouver International Wine Festival. This time, the featured wines are those from France. That being the case though, Gusto Latinoamericano is a wine-paired lunch with a focus on South American wines. This event connected wine-lovers with the principals and exhibitors behind each wine, allowing the faces of each wine brand share their story of how they came to be and why they exist in today's busy wine world. On this sunny Saturday February 29, we stepped through a 7-wine, 4-course meal at Lift Grill Bar View in Vancouver's Coal Harbour.
Disclosure: I was given a media invitation to attend this event. All opinions are my own.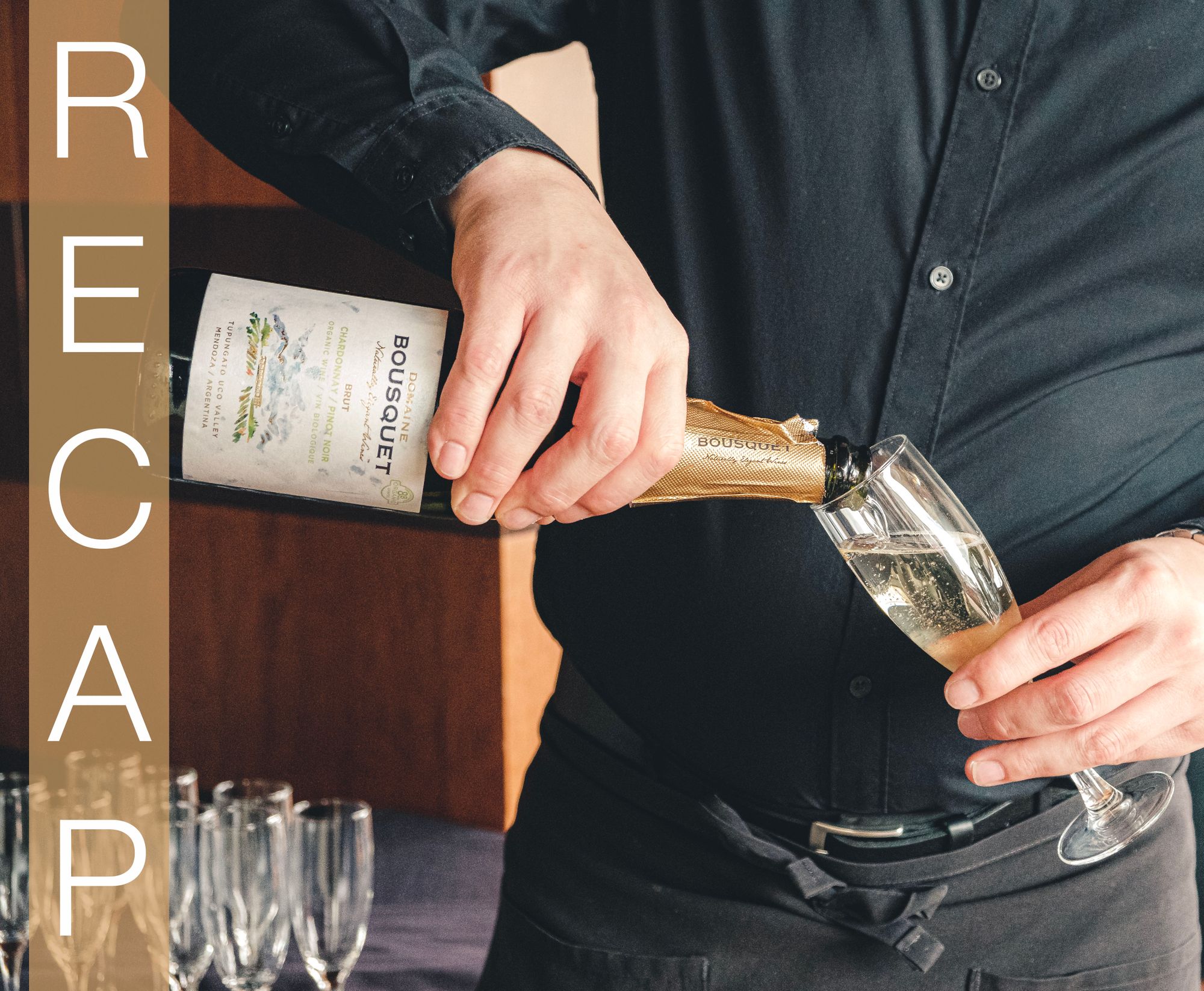 Food and Drink:
All attendees who arrived at Gusto Latinoamericano ($95/person) received the following:
Amuse Bouche – smoked provolone phyllo
Domaine Bousquet Organic Brut NV
Seared Arctic Char
Pairing: Pascual Toso Reserva Chardonnay 2017
Pairing: Bodega Colomé Amalaya Malbec 2018
Pork Duo
Pairing: Bodega Catena Zapata Alta Malbec 2016
Pairing: Viña Santa Ema Amplus Carignan 2017
Cheese and Chocolate
Pairing: Viña Carmen Gran Reserva Carmenere 2017
Pairing: Bodega Garzón Reserva Tannat 2018
The amuse bouche was a smoked provolone phyllo filled with a spiced apple compote. This was paired with the Domaine Bousquet Organic Brut NV which was a bubbly brut with lots of carbonation and stone fruit flavours.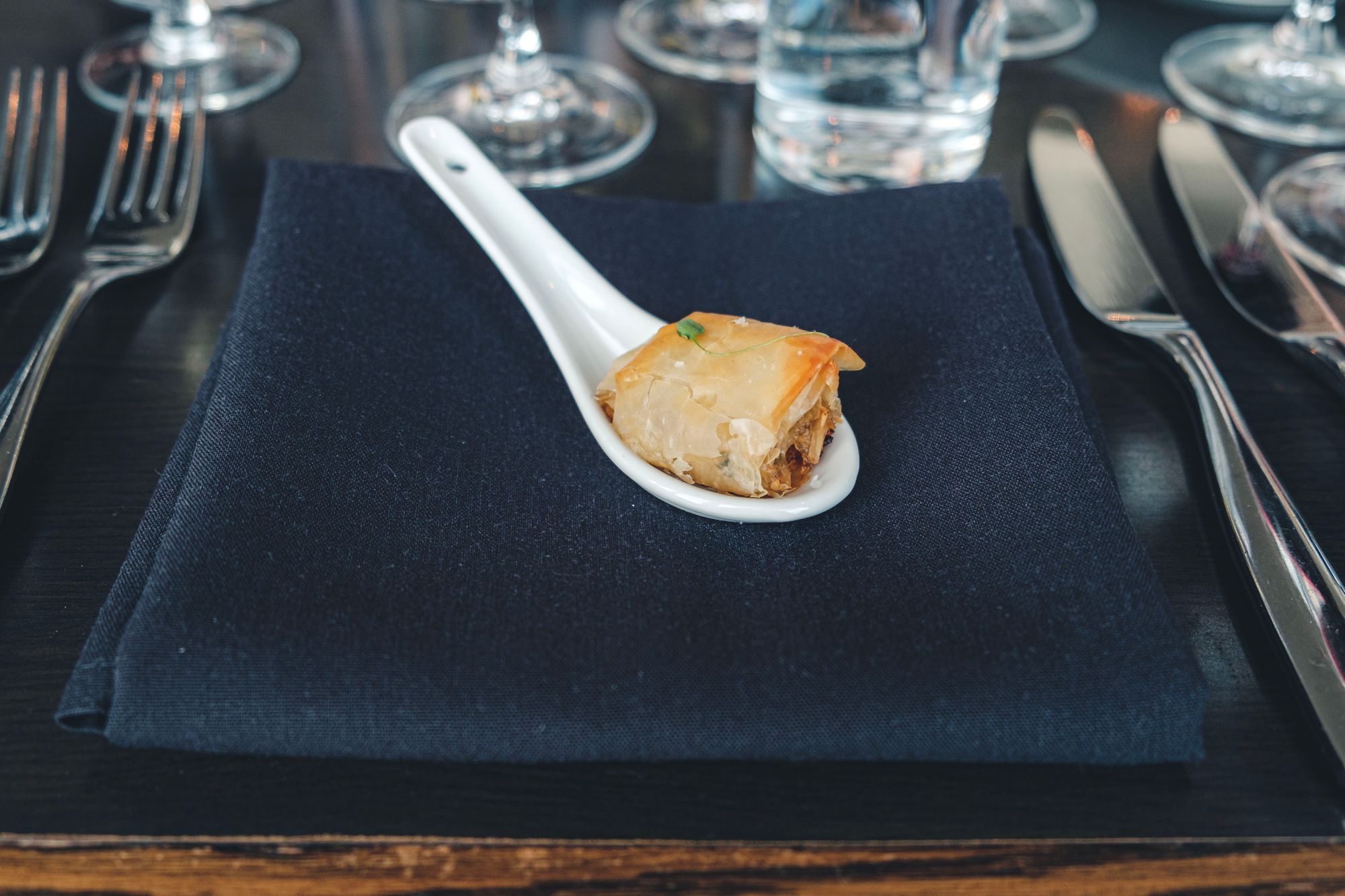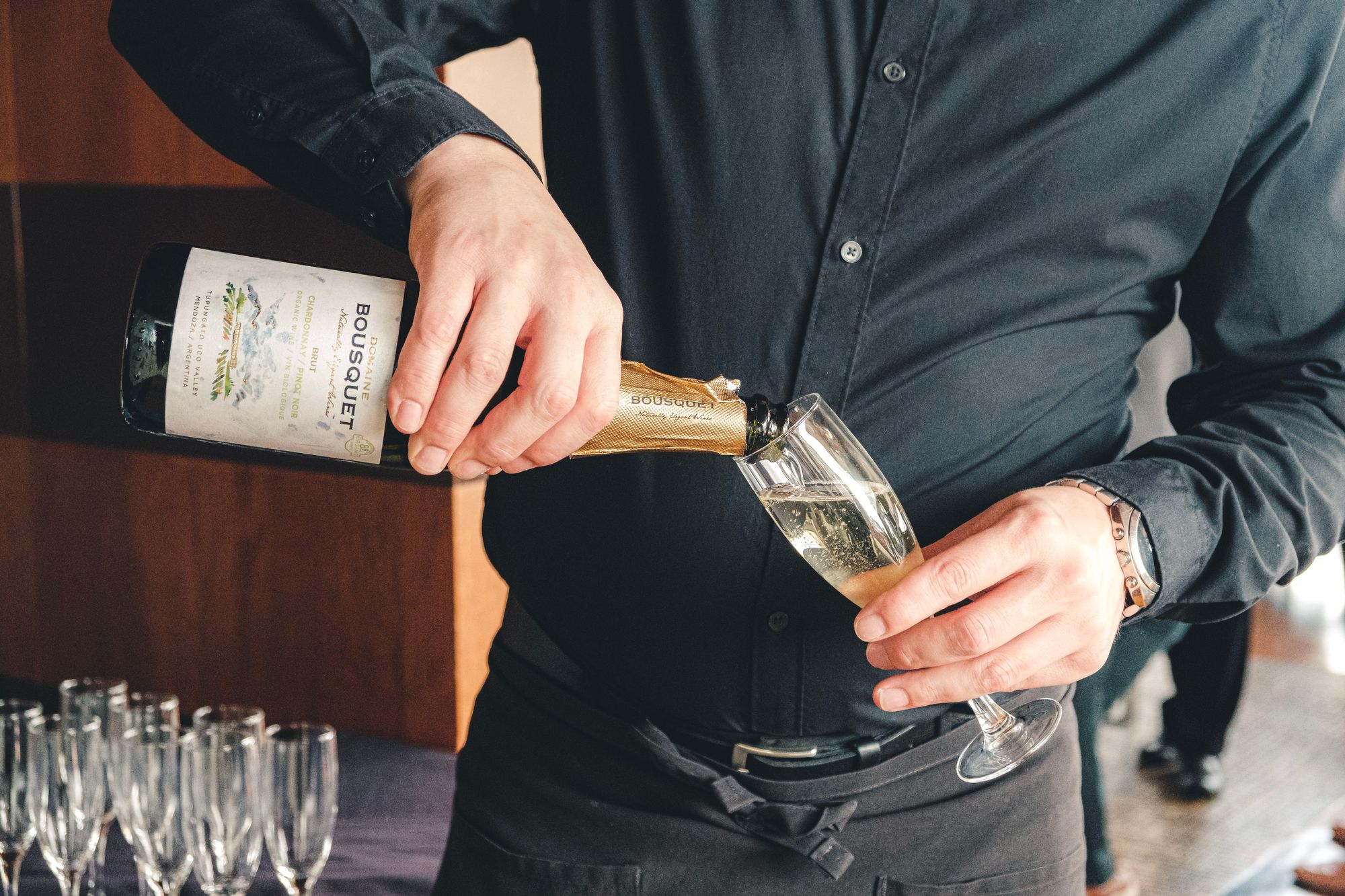 Our first course was a seared arctic char and rather than one wine pairing, there were two! Alongside the arctic char was a breaded chorizo fish cake dressed with an orange and tamari (fermented soy sauce). Both meats here were a "no knife needed" type of tenderness though I did find the chorizo fish cake a tad saltier. This dish was paired with two wines, and to my surprise, a Pascual Toso Reserva Chardonnay 2017 and a Bodega Colomé Amalaya Malbec 2018, a red and white wine pairing! I suppose this made sense given the dish had a little bit of fish (traditionally paired with white wine) and a little bit of pork (traditionally paired with red wine). Given the South American theme of the meal, I enjoyed the malbec wine more with the fish serving up to be extra buttery and in need of something fuller-bodied.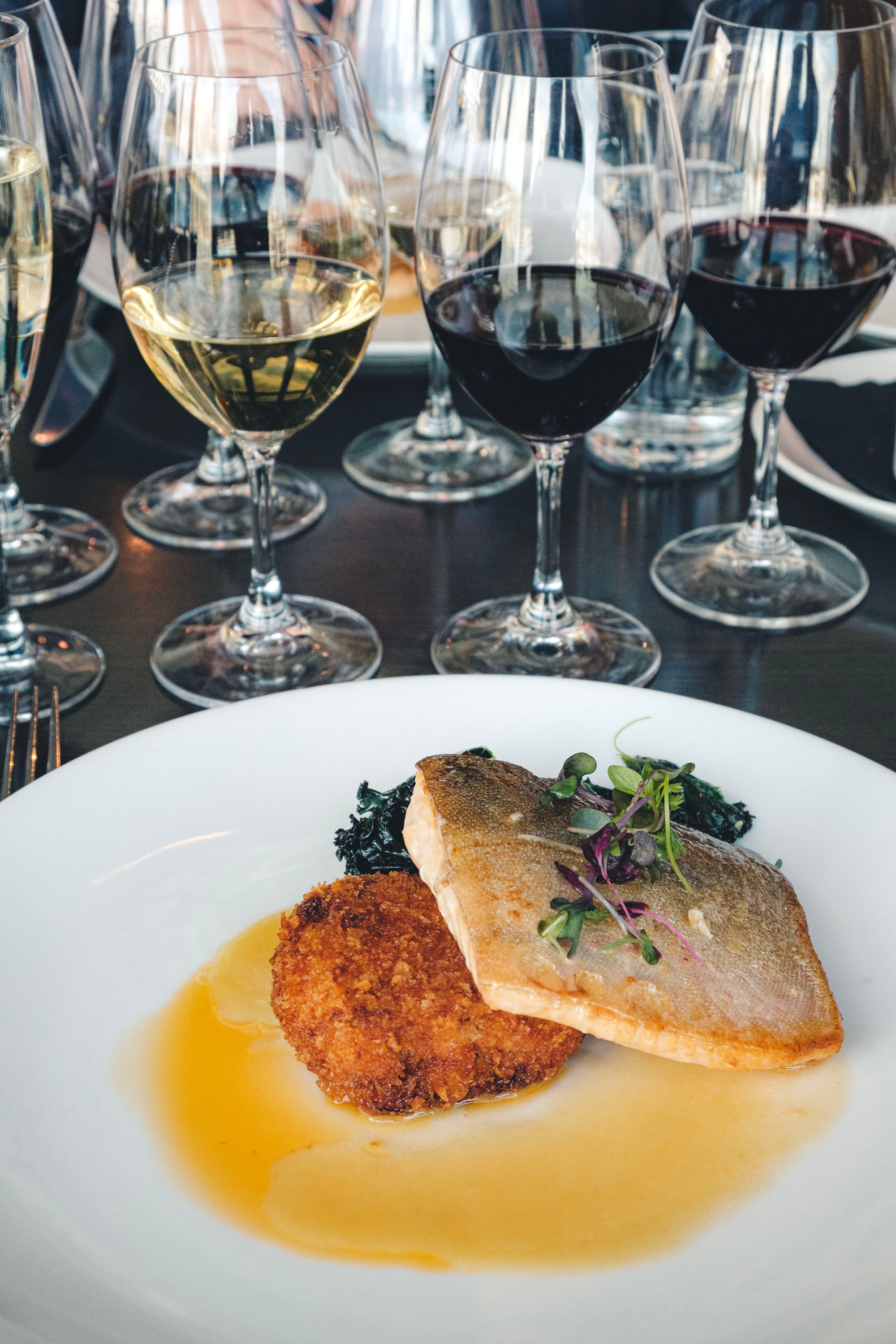 The next course was a pork duo consisting of a red wine and prune-braised pork cheek and a roast pork ribeye served with roasted baby heirloom carrots. To complement two servings of pork were two more wine pairings: a Bodega Catena Zapata Alta Malbec 2016 and a Viña Santa Ema Amplus Carignan 2017. The pork cheek was especially tender and went very well with the pairings. Both wines were big bodies and left a long finish that generally complements a deep red meat flavour. The roast pork ribeye was a different story though. Despite the strip of fat that lined the serving, the actual lean meat was quite dry and was a bit of a miss on the restaurant's part. I spotted on some other guests' plates that I was not the only one with this opinion.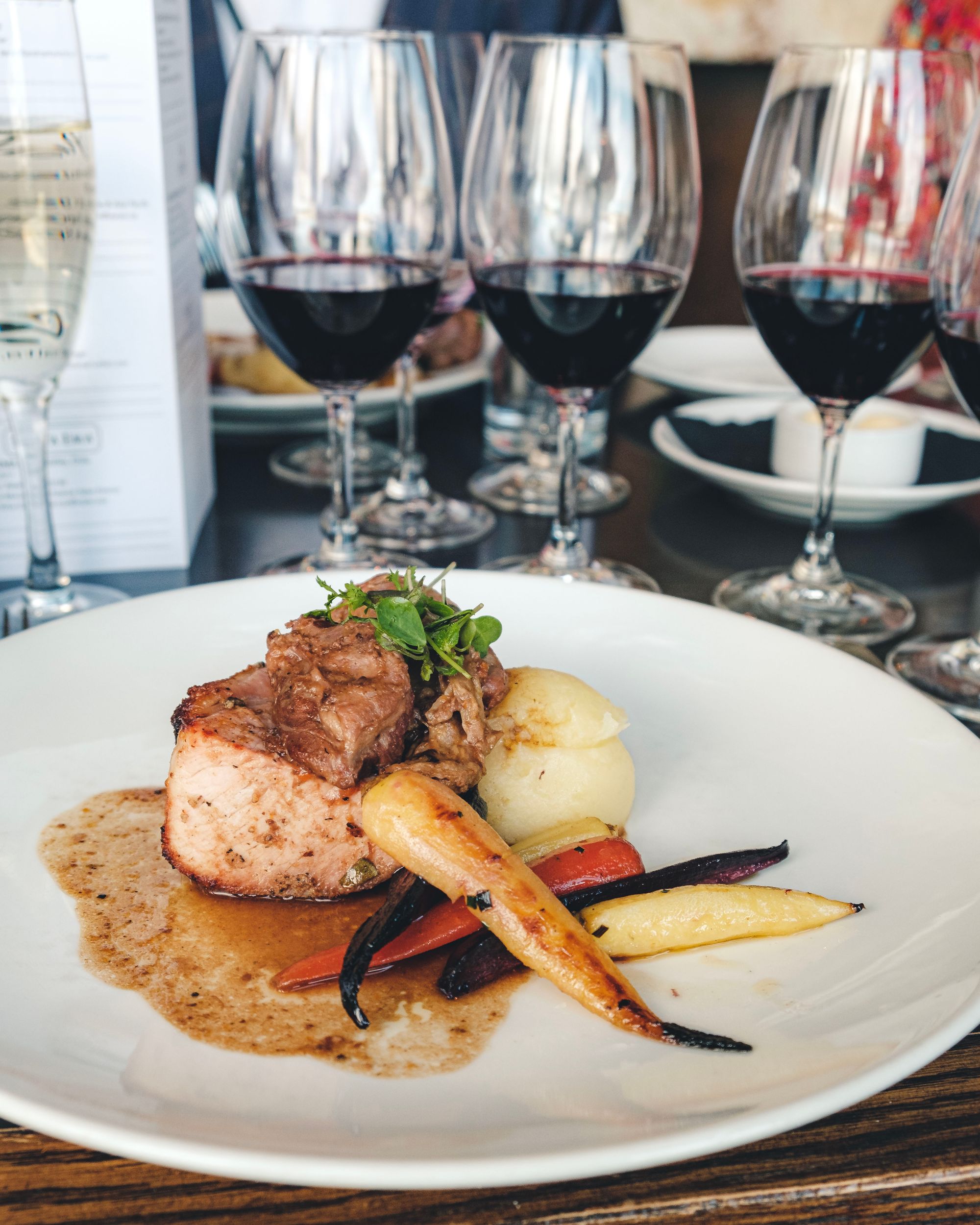 The dessert was a fun sharing platter of chambord chocolate, matcha chocolate, house-made Baileys chocolate, avonlea cheese, and comté cheese. To pair with these treats were another two red wines (evidently, South America loves red wine) in the Viña Carmen Gran Reserva Carmenere 2017 and the Bodega Garzón Reserva Tannat 2018. The Carmenere was the sweeter of the two wines by a hair so I tried it out with the chocolates. The Baileys chocolate was a smooth sensation on the tongue so it paired quite well with the Carmenere, but I think I must not love red wine enough or something. I'm a traditional wine pairer and I would have preferred pairing a sweet wine with the sweet chocolates.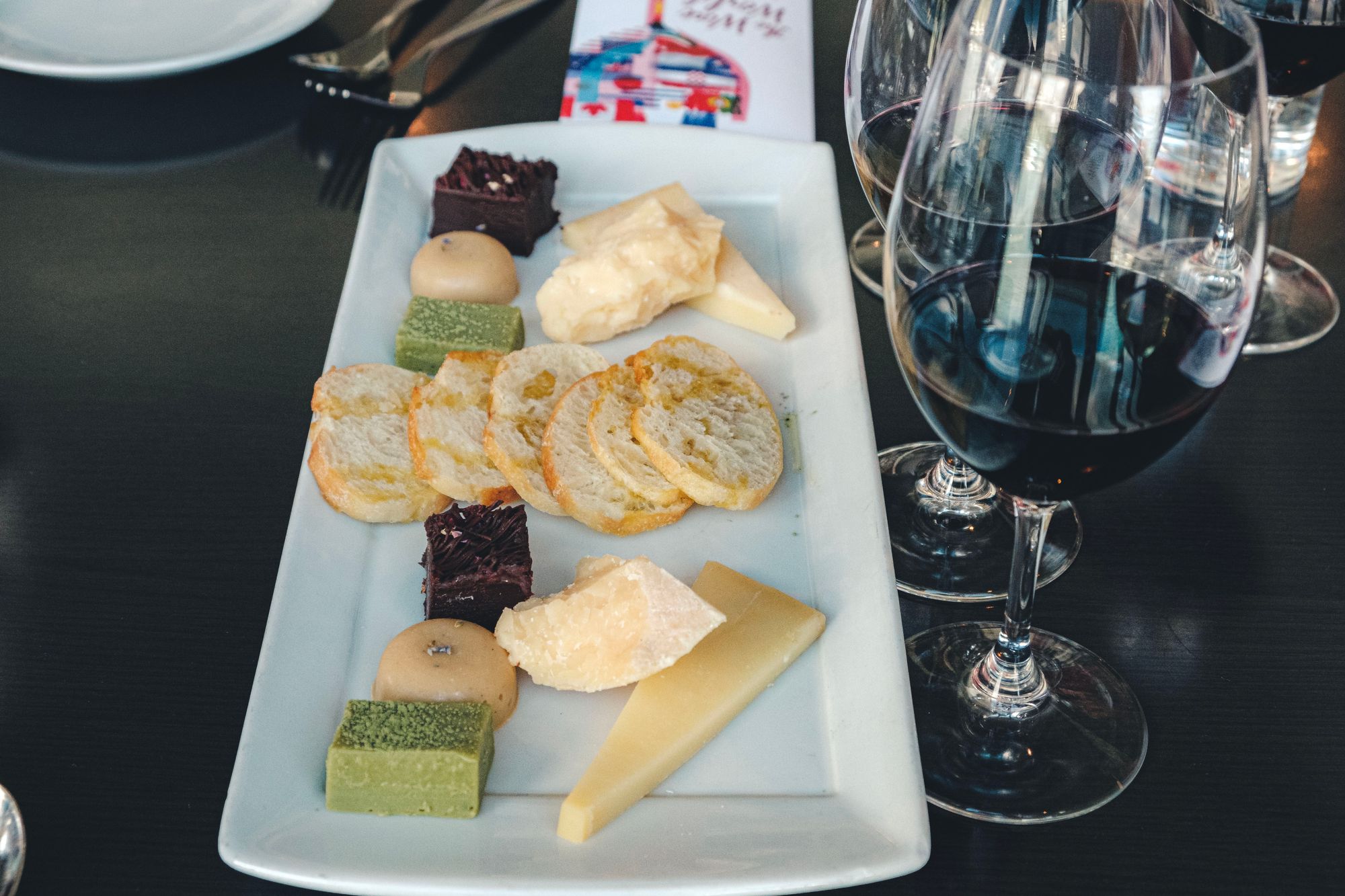 On the cheese though, these were a treat. I'm currently on a cheese binge and don't often indulge in avonlea or comté so trying these were right up my alley. The avonlea was a big sensation on taste with fruit and toasted nuts flavours in a very hard and crumbly texture. I thought this went real well with the Reversa Tannat 2018 if only for the fact that nutritionally, this Tannat is one of the healthiest wine options and I always love a good excuse to drink more wine. The comté cheese was a French origin cheese with gruyere properties. If you're aware that Champagne is sparkling wine from the French region of Champagne, Comté is the same association for gruyere. This semi-hard cheese went great with the milder Carmenere 2017.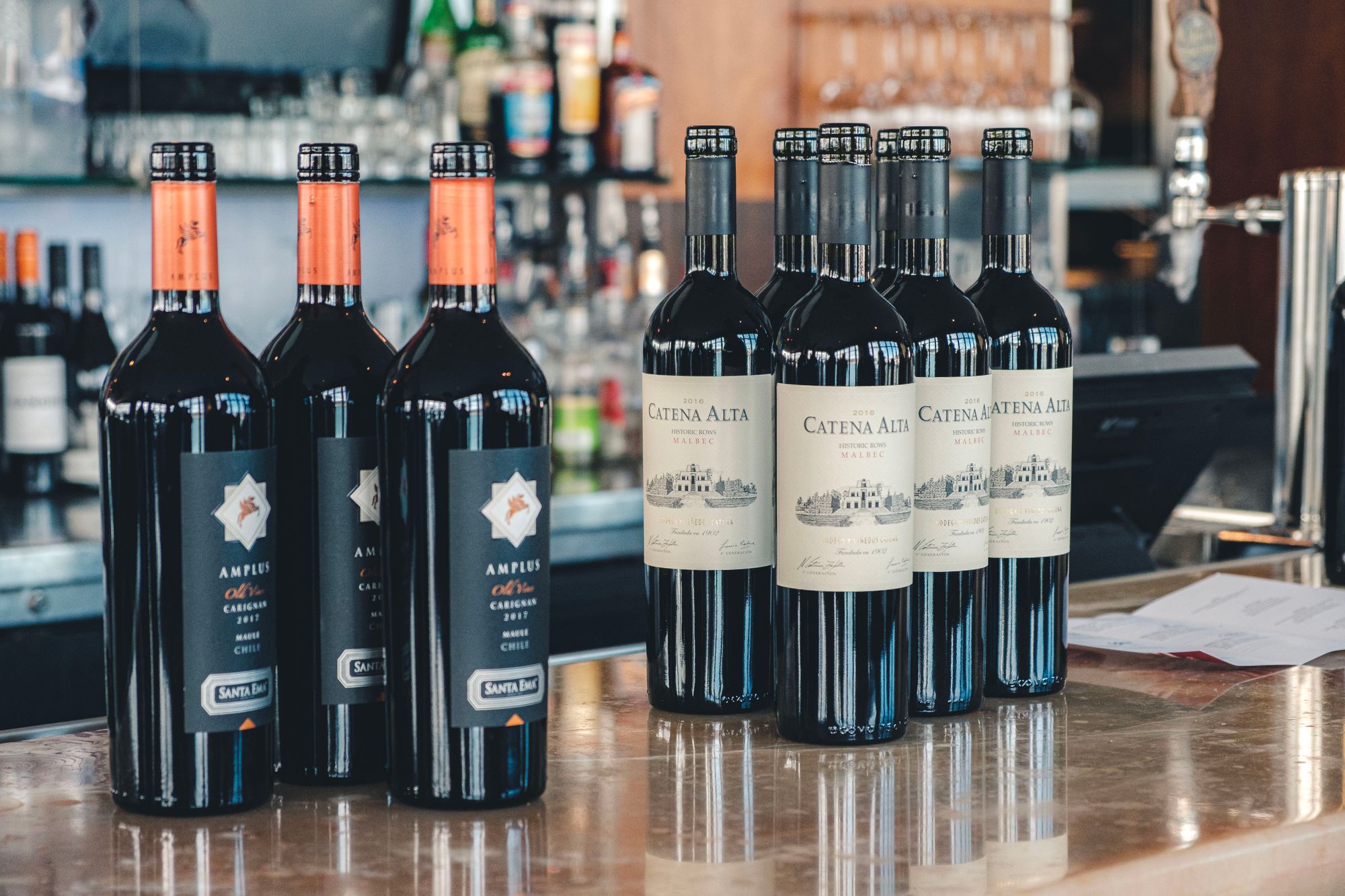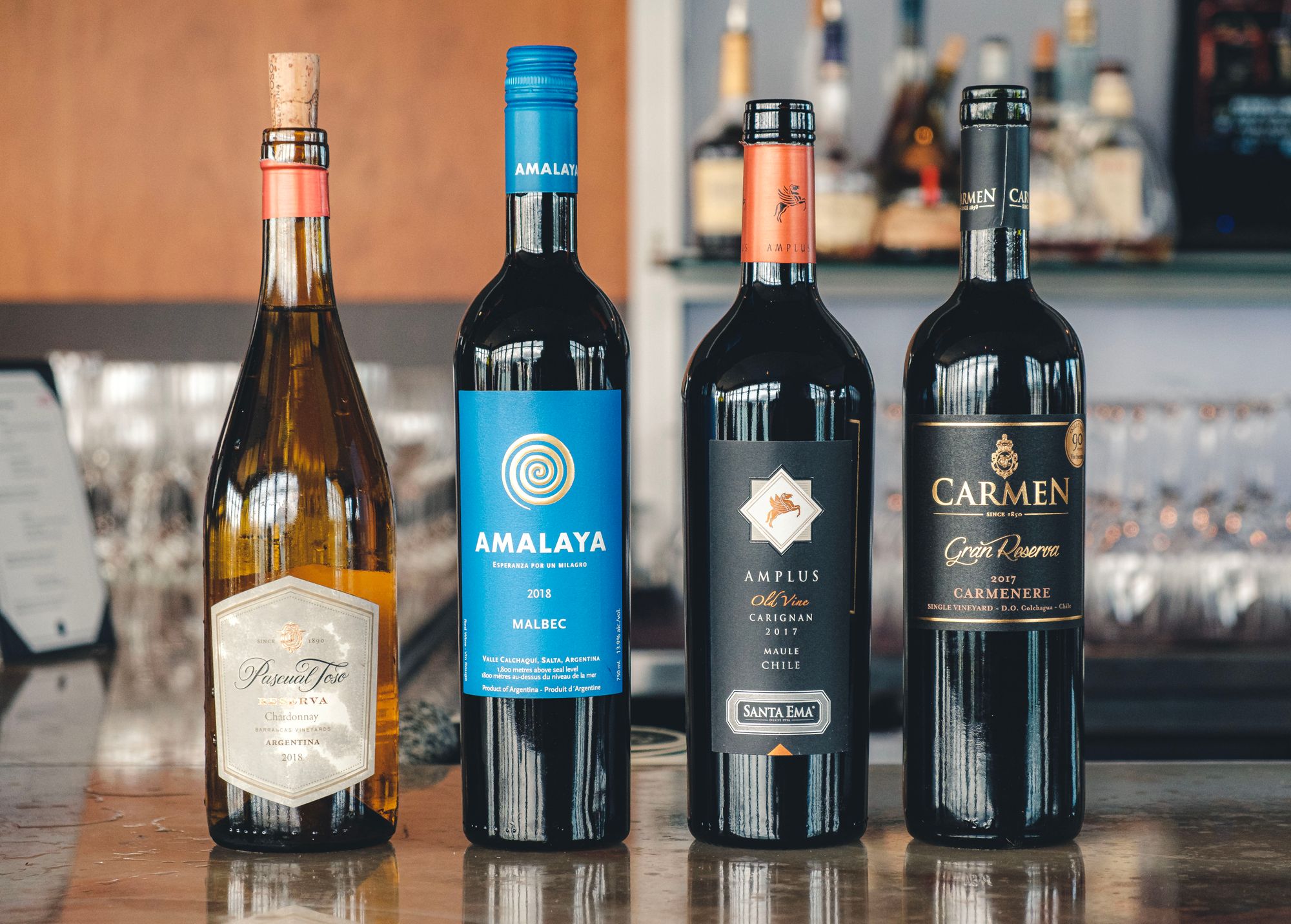 Features:
While the main attraction at this lunch was the food and wine pairings, what made it extra interesting was the presence of the various wine principals and distributors throughout the event. Each wine had a representative ready to talk about the terroir and climate that produced the wine we were pairing today. The representatives were all very friendly and served as great ambassadors for their winery. In the case of Garzón, they were the representative for their country, being the only winery present at this year's Vancouver International Wine Festival.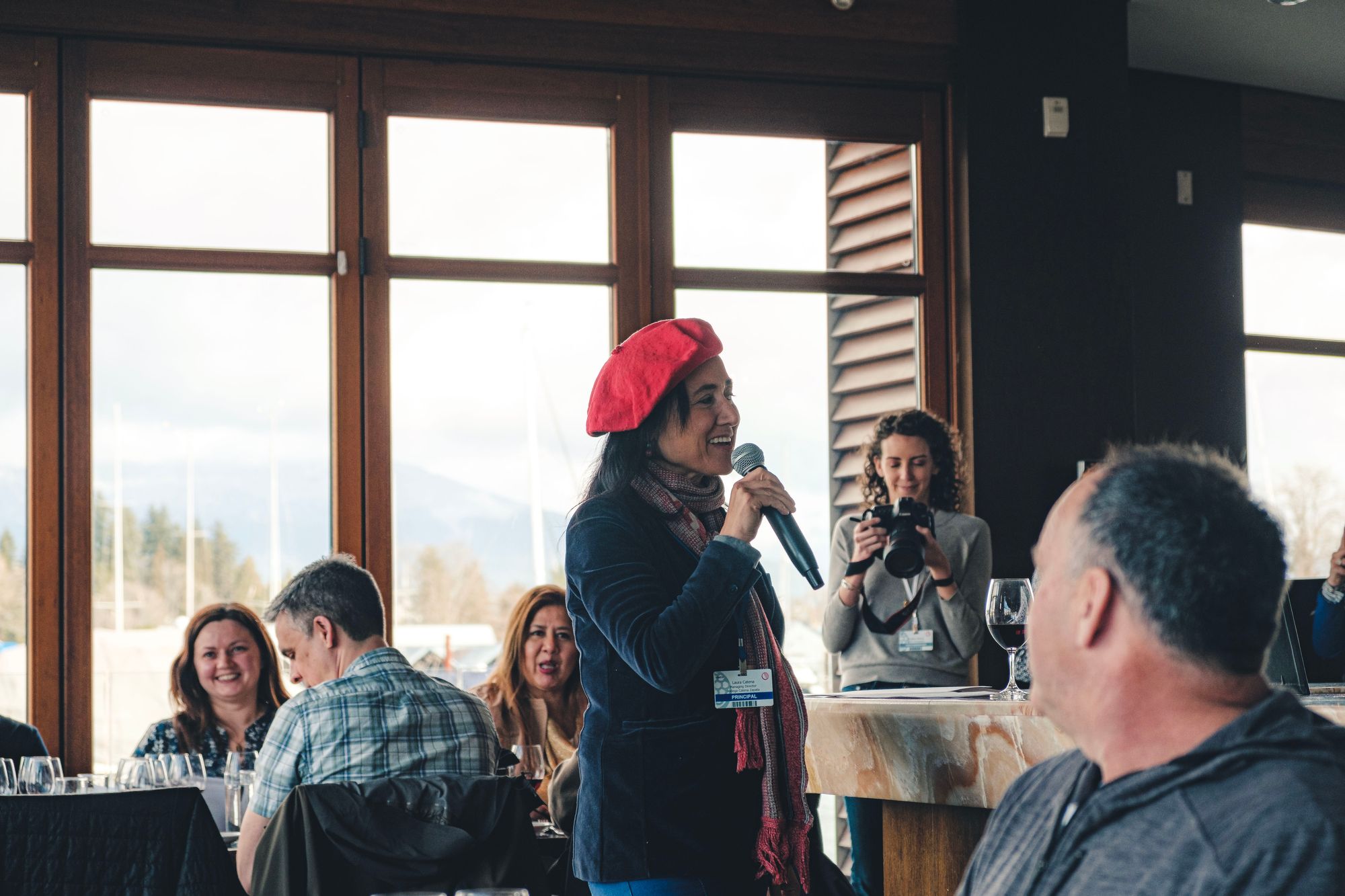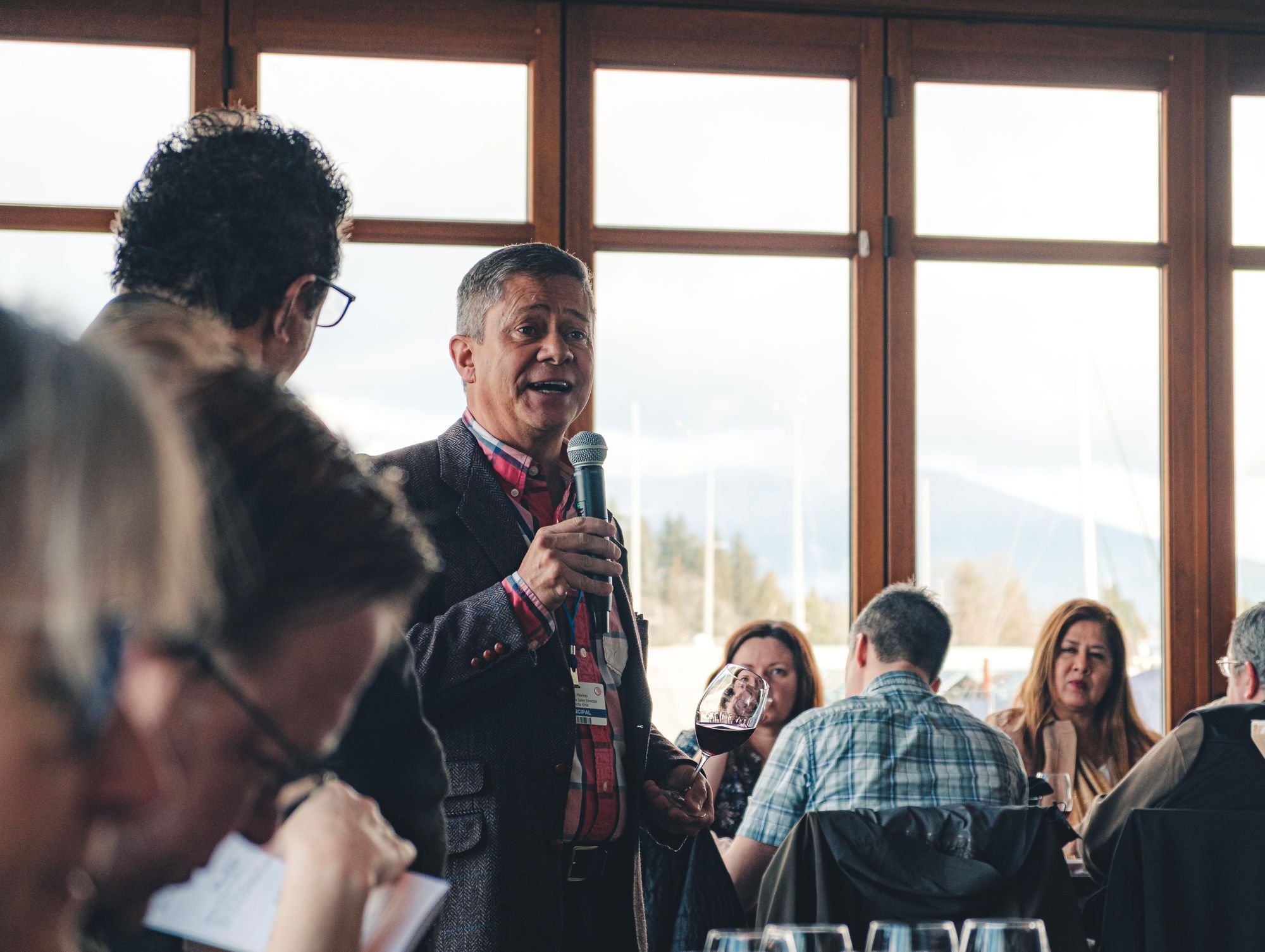 Final Thoughts:
One-liner: A decadent lunch featuring all the pairings of South American wine you could want in a seafood-loving restaurant, despite some questionable food pairings to the plethora of red wines
Highlight: Seared arctic char
Price per person: $95