Let's get real for a second here. If you're like me and looking to ball out on a dinner, you want to perform some due diligence. I don't live in a tax bracket where I can whiff on a multi-hundred dollar meal too often. Thankfully, I read a lot of food blogs (Areta, Diana, David, Joyce, Maggi, Sherman – all fantastic people) and magazines to build my hype. Such hype led me to Kissa Tanto, a 2nd floor eatery currently tucked away in Chinatown in a building undergoing a major facelift, so you really have to know the door and adrress you're looking for. A few weeks ago, I came here for a February 14th dinner intending to celebrate the prescribed occasion.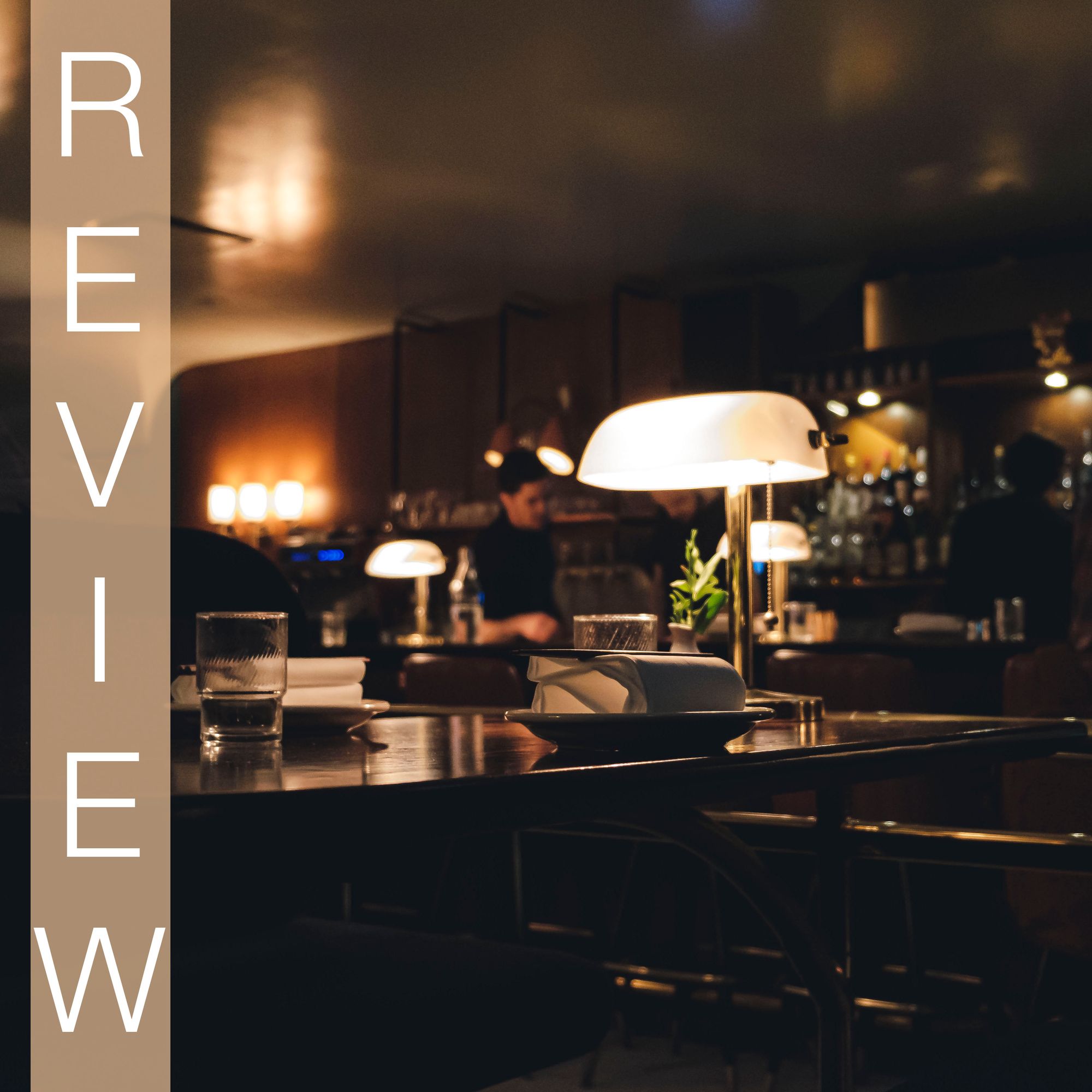 Food:
Team Tastic came here for a Thursday evening dinner and I had a great taste of the following:
Menchi Katsu ($16)
Organic Beet Salad ($19)
Lasagna ($36)
Ribeye ($79)
Tiramisu ($10)
The menchi katsu was a pork croquette served with Tuscan kale, citrus brown butter tonkatsu, parmesan, and togarashi (Japanese 7-spice blend). This was ordered to get the full Japanese-Italian fusion vibe that permeates the Kissa Tanto menu. The result was a dish that exuded Japanese in the seasoned croquette and Italian in the overall presentation of the plate. The pork croquette was a tad salty on its own, but that just meant I had to lather more of the tonkatsu sauce which had a light citrusy kick to it.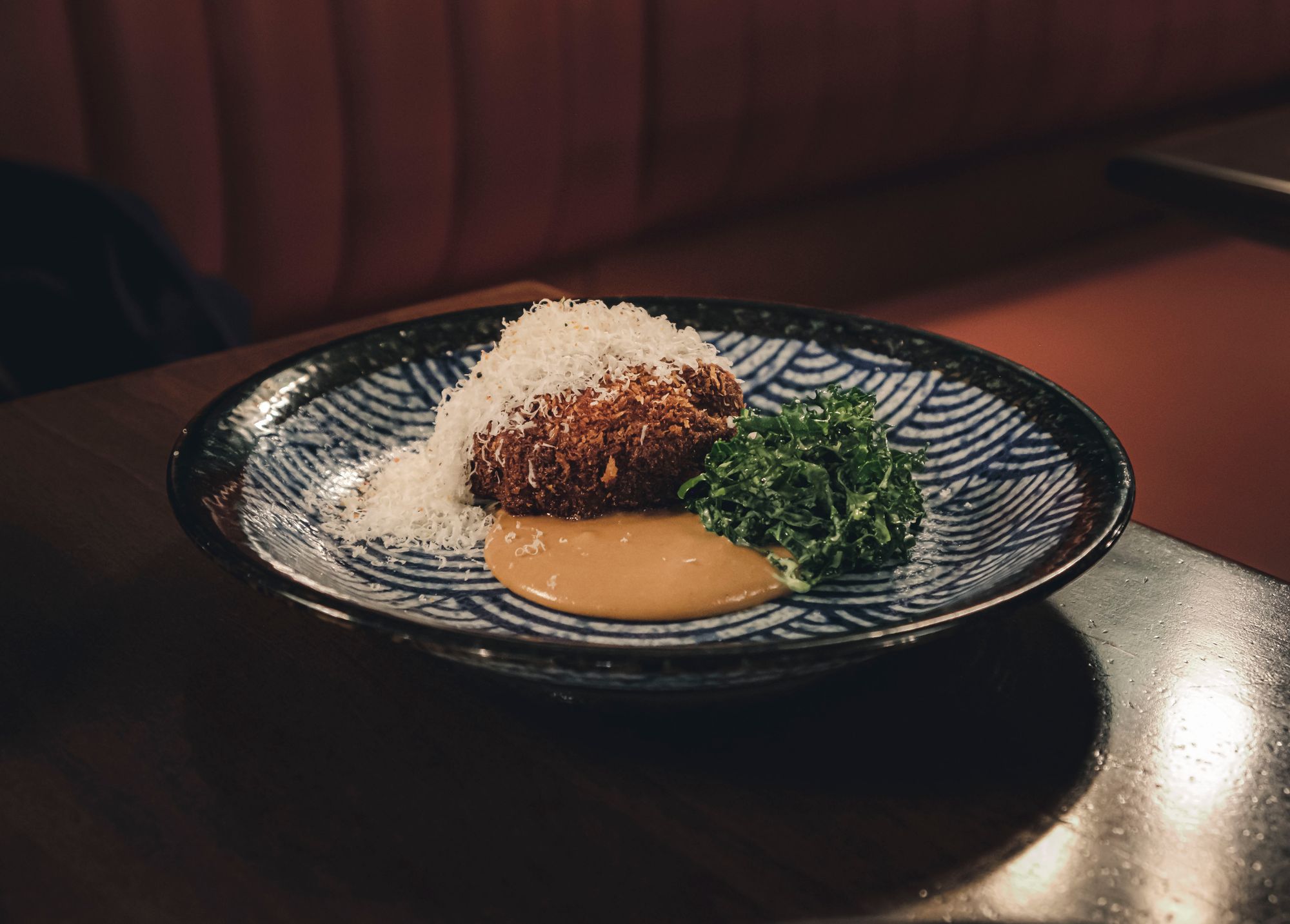 Next up from the appies list was the organic beet salad, a plate of roasted, smoked, and fermented beets, house-made stracciatella, chicories, hazelnuts, and pickled ginger vinaigrette. The 3-way beets were simply out of this world and I only wish there were more of them to munch on. The roasting made the beets a joy to bite into, the smoking evoked a lasting aroma, and the fermentation imparted a pickled zing on the flavour profile. There was just so much going on on my taste buds from just gorging on the beets, not to mention everything else happening on the plate. If there were a tapa version consisting of just the beets, I'd order 2 of them so I wouldn't have to share.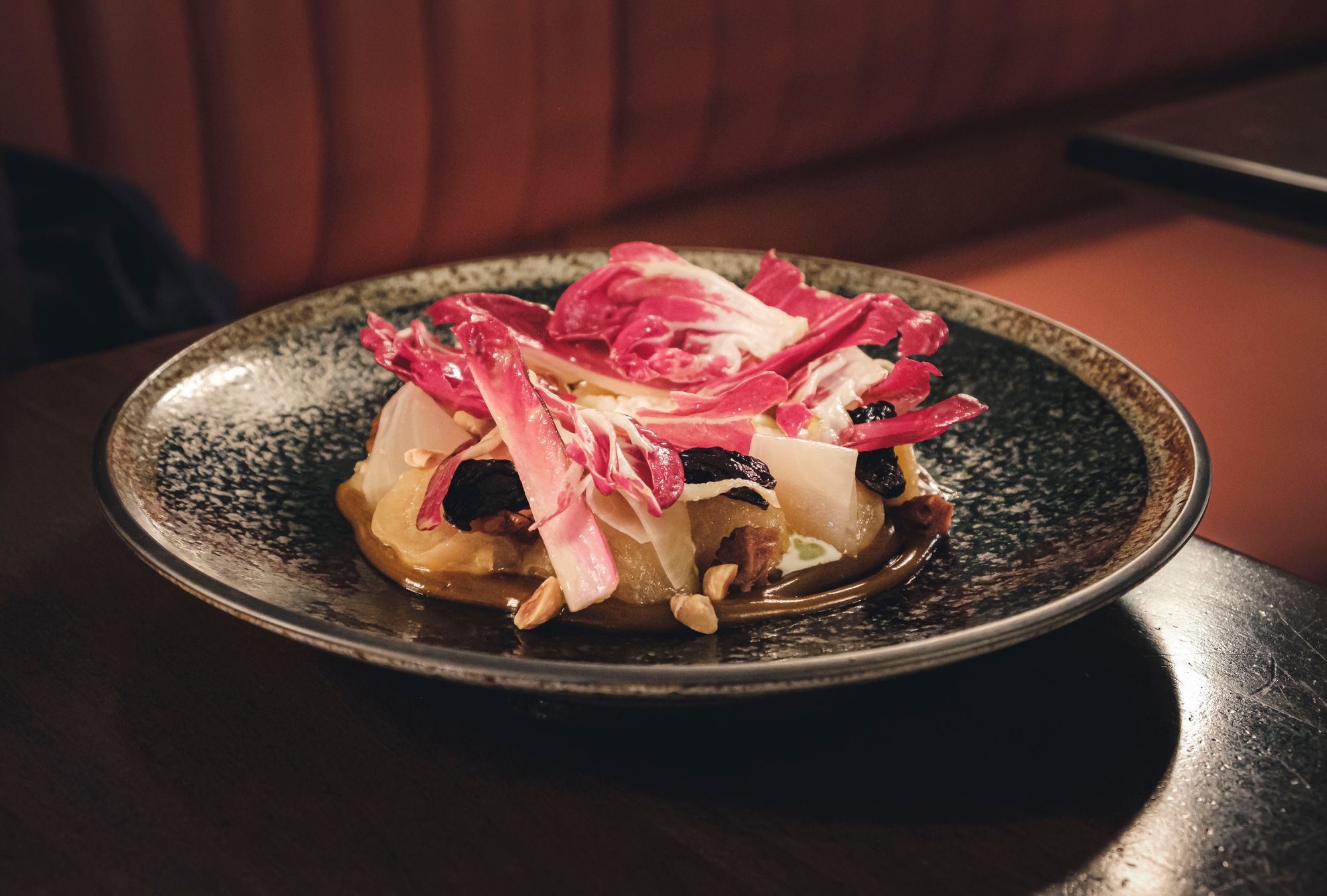 Moving on to some entrées, the lasagna was up first. This is a classic type of Italian dish you'd have at your nonna's house but at Kissa Tanto, you're gorging on a white ragout of rabbit, miso velouté (Japanese spin on French stock sauce), kale, ricotta, Castelvetrano olives, and fontina fonduta. If the silky fontina fonduta was not enough to make every bite enjoyable, the miso velouté added a hefty oomph to every bite, sort of as a tomato sauce substitute but with way more savouriness and much less acidity. This was homey in every regard and I'm glad we ordered it. In my homemade lasagnas, I like it extra cheesy, but I can accept that at Kissa Tanto, you order this to receive something a little more refined, especially on the tenderness of the rabbit ragout. The top end is pushed just a little further here.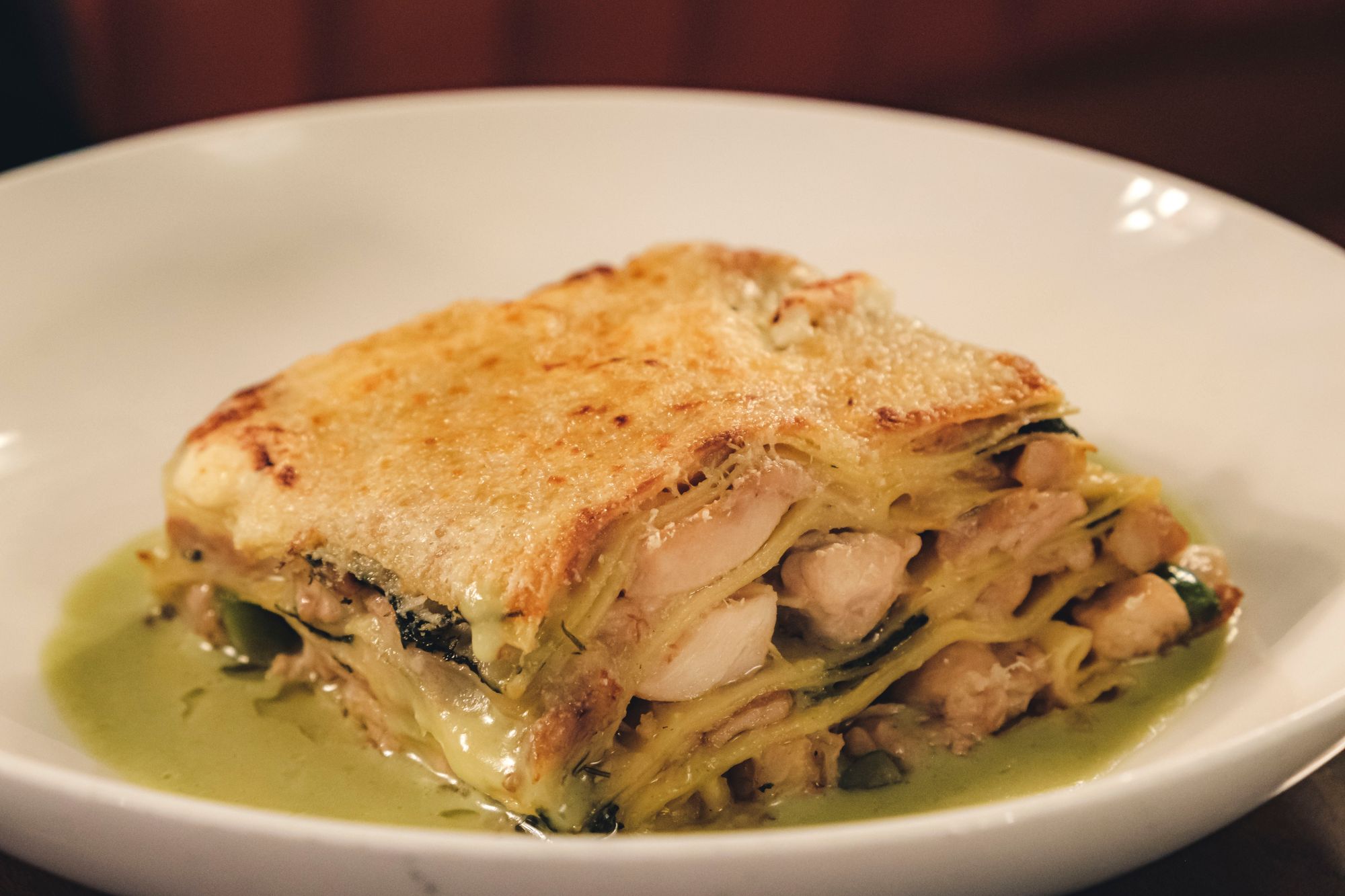 Our other entrée was another classic, the ribeye, which was served with a miso sauce, soft herbs, and doused in Masía el Altet olive oil (Spanish olive oil). This was a 20oz, bone-in steak served pre-sliced and medium-rare. Oh boy. At most restaurants you tend to have the NY steak or the more accurate name, striploin, as the top-end option. Again, at Kissa Tanto, the top end is pushed a little further with a ribeye option. Now, ribeye is not my favourite fancy cut of steak (that would be the basically-all-butter spinalis/ribeye cap cut), but it is one I immensely enjoy in a restaurant. The globs of fat were thick and plentiful in this steak, and the cooking was executed very well, resulting in an even level of cooking that the kitchen was proud to show off in every slice. It's $78 but it's large enough to feed two people as an entrée. We ended up getting a few slices of this packed up to go.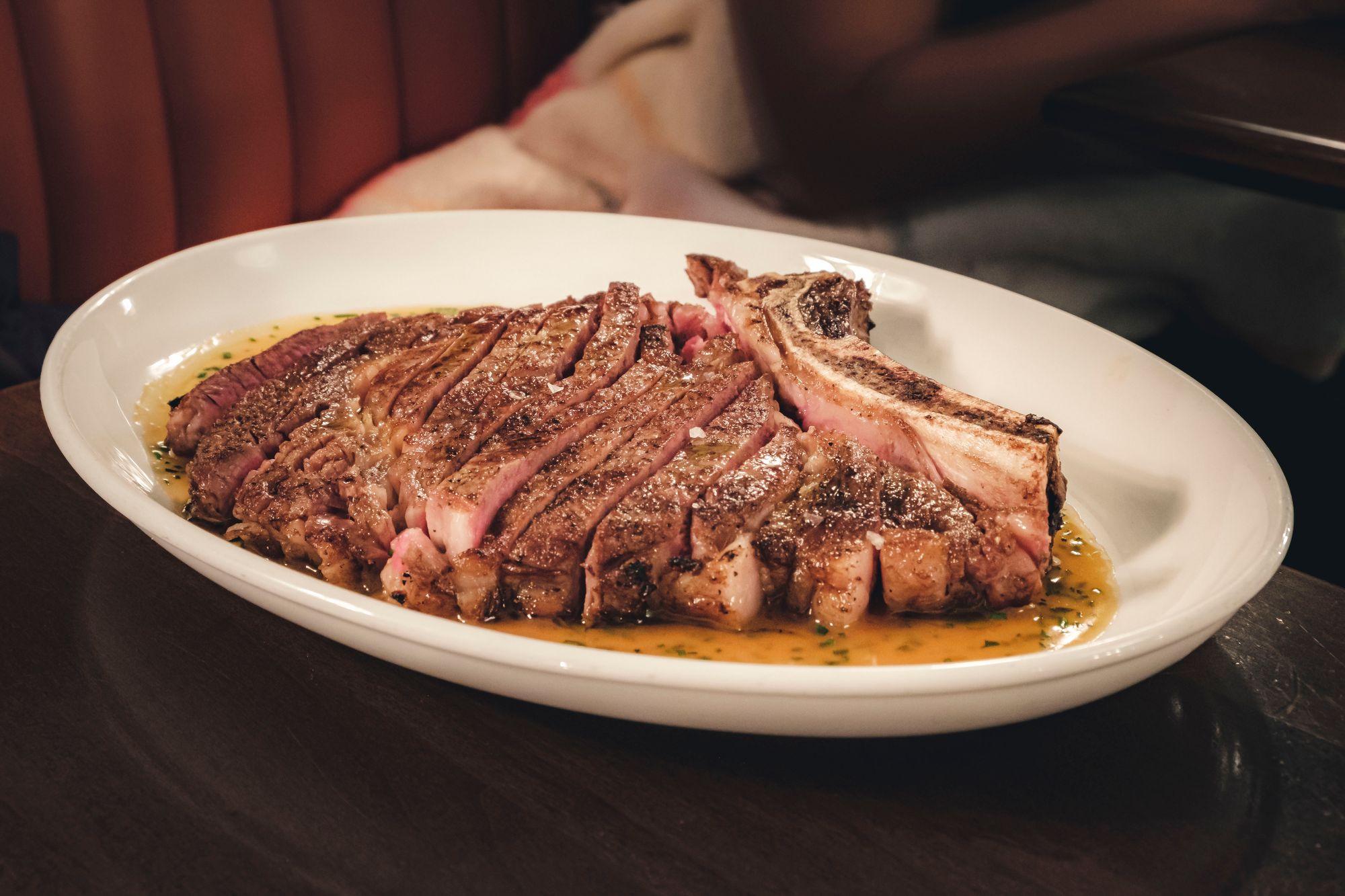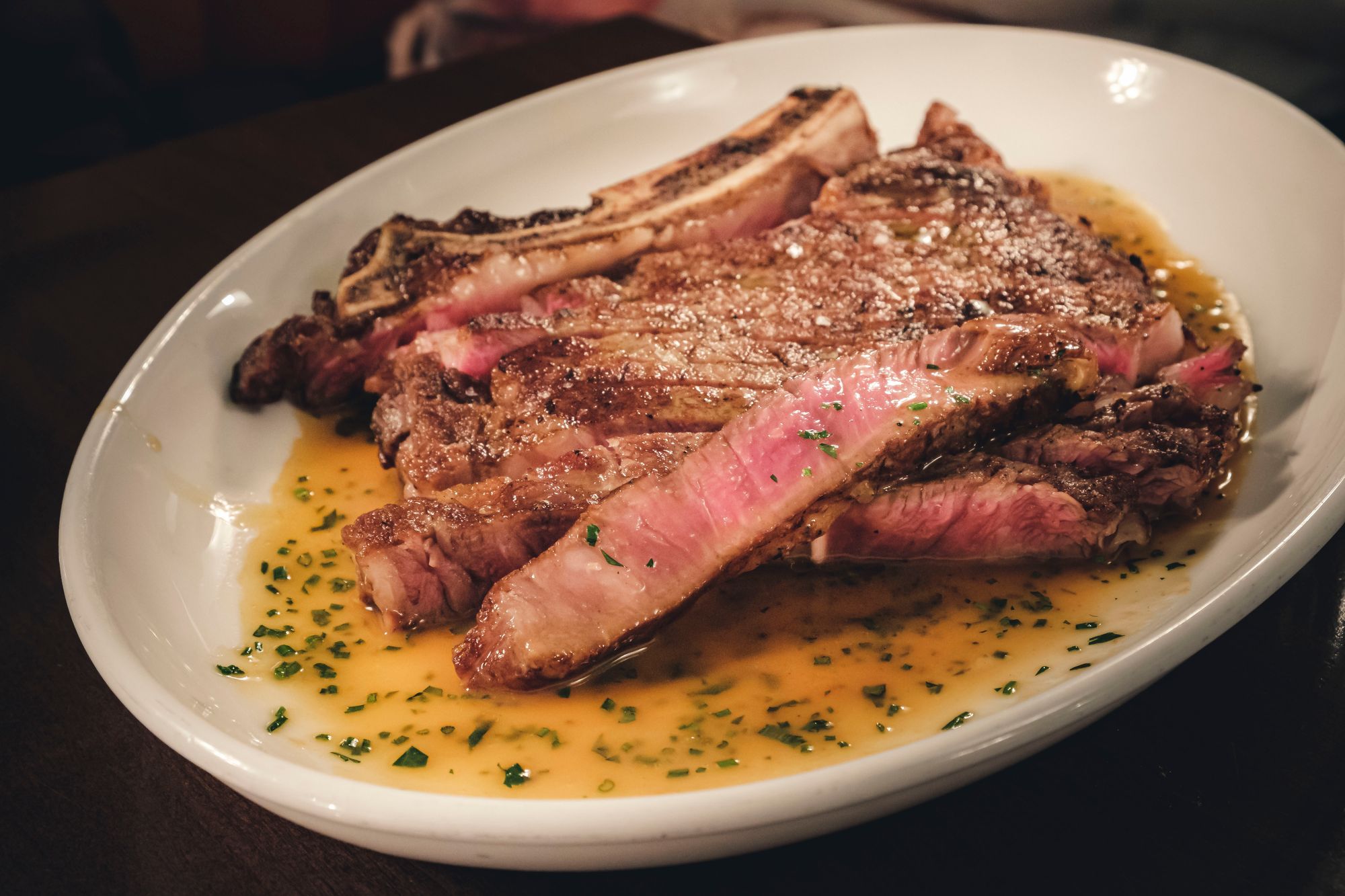 While everything to this point was quite delicious, what the biggest surprise of this meal was the dessert, a tiramisu. At a restaurant of Kissa Tanto's calibre and price point, I'm thinking this is a $15 minimum, but no, the tiramisu is a measly $10! Was this the steal of the night? Absolutely.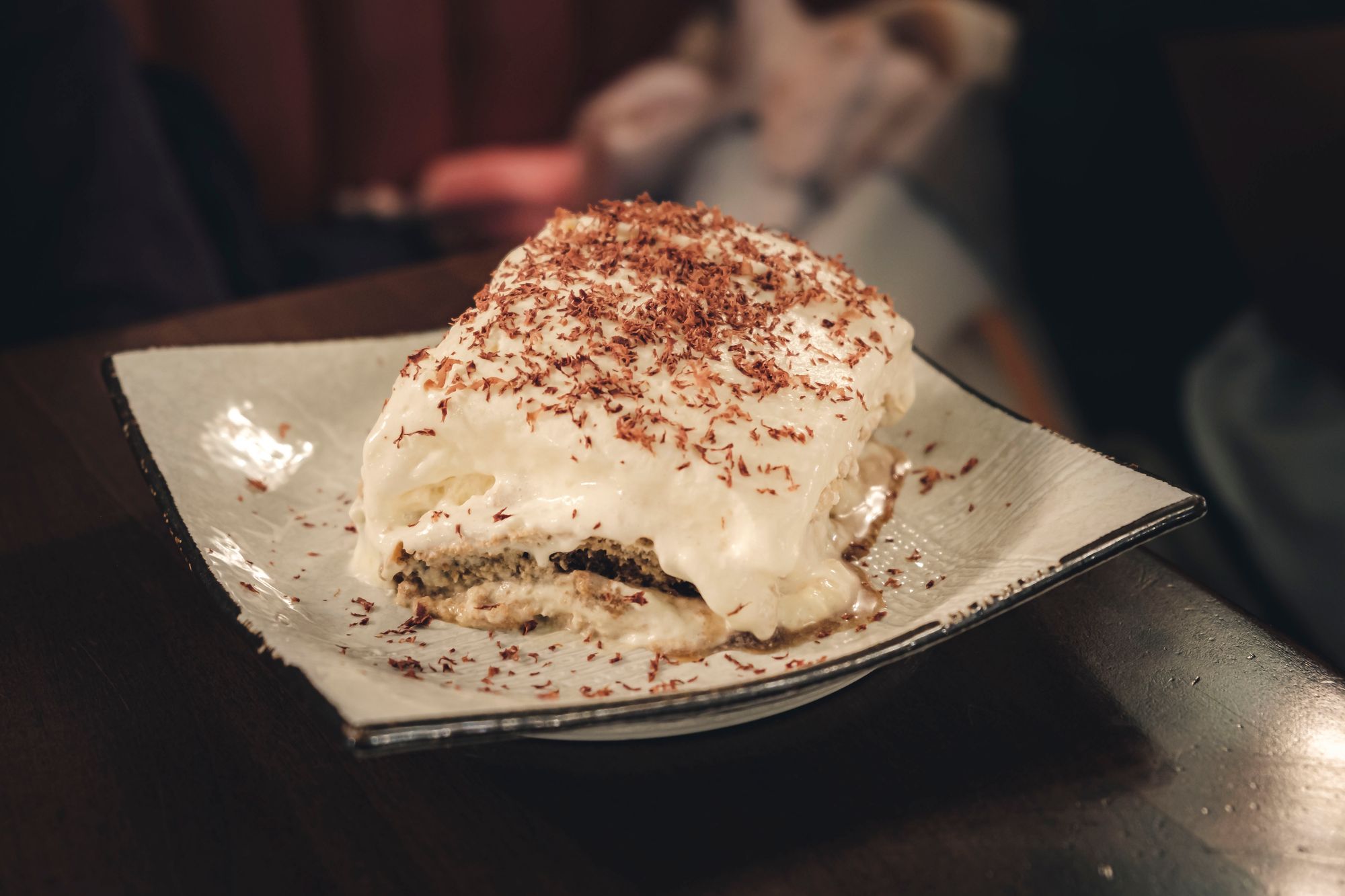 It could have been really small, but the tiramisu turned out to be a pretty hearty slab of tiramisu with whipped soy cream, plum wine, and mascarpone to elevate the usual suspects. Ladyfingers soaked in caffeine thankfully were still part of the formula, making this Italian favourite my favourite part of the meal, even after that delicious ribeye.
Features:
Kissa Tanto is tucked away on the second floor of a building in Chinatown. Given the staircase leading up to the restaurant, wheelchair accessibility is a little questionable. However, once you're in, it's like you're transported to a different time period. The lighting is dim, the deep greens and burgundy colour scheme gives off a old school bankers kind of vibe, but the feeling of class is real. If you venture into the washroom, you're greeted by unisex single stall rooms with warm sconces and a cute wallpaper involving a weave of plants and birds. It's all very comforting dining in the hall of Kissa Tanto which appears to fit around 80 guests. Ask for one of the corner tables if you can.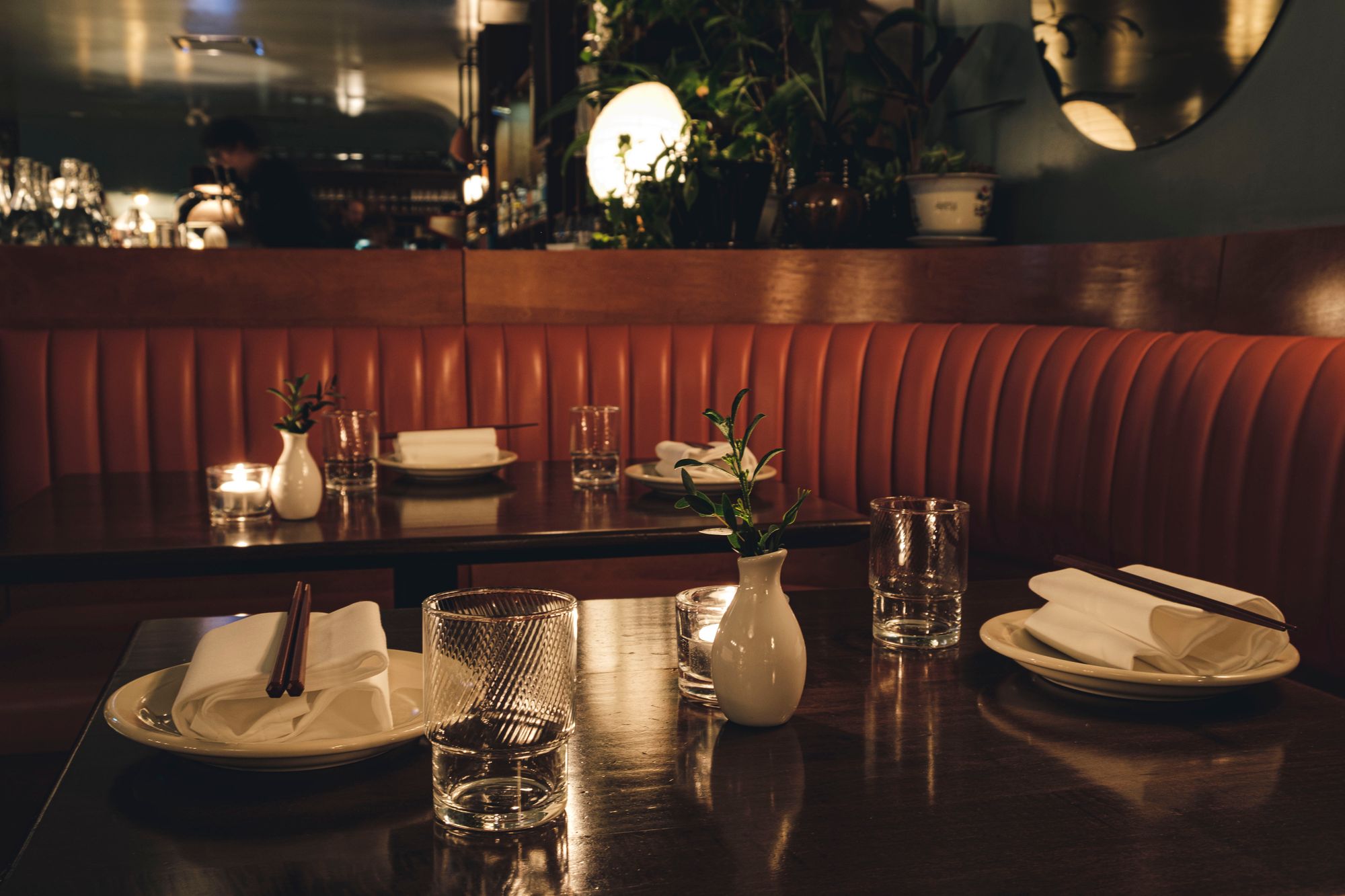 Service:
Service at this price level has to be on point; Kissa Tanto did not disappoint. Plates and cutlery were cleared in minutes within finishing anything, our server was easily found to box up our steak, and a wipedown of the table was unnecessarily performed at every clearing. The staff were on hand to explain every detail necessary (e.g. the soy whip on the tiramisu, and the exact size of the steak), and everyone made me feel extremely welcome. I rushed in to join my date at Team Tastic's table, but I noticed there was also a coat check available.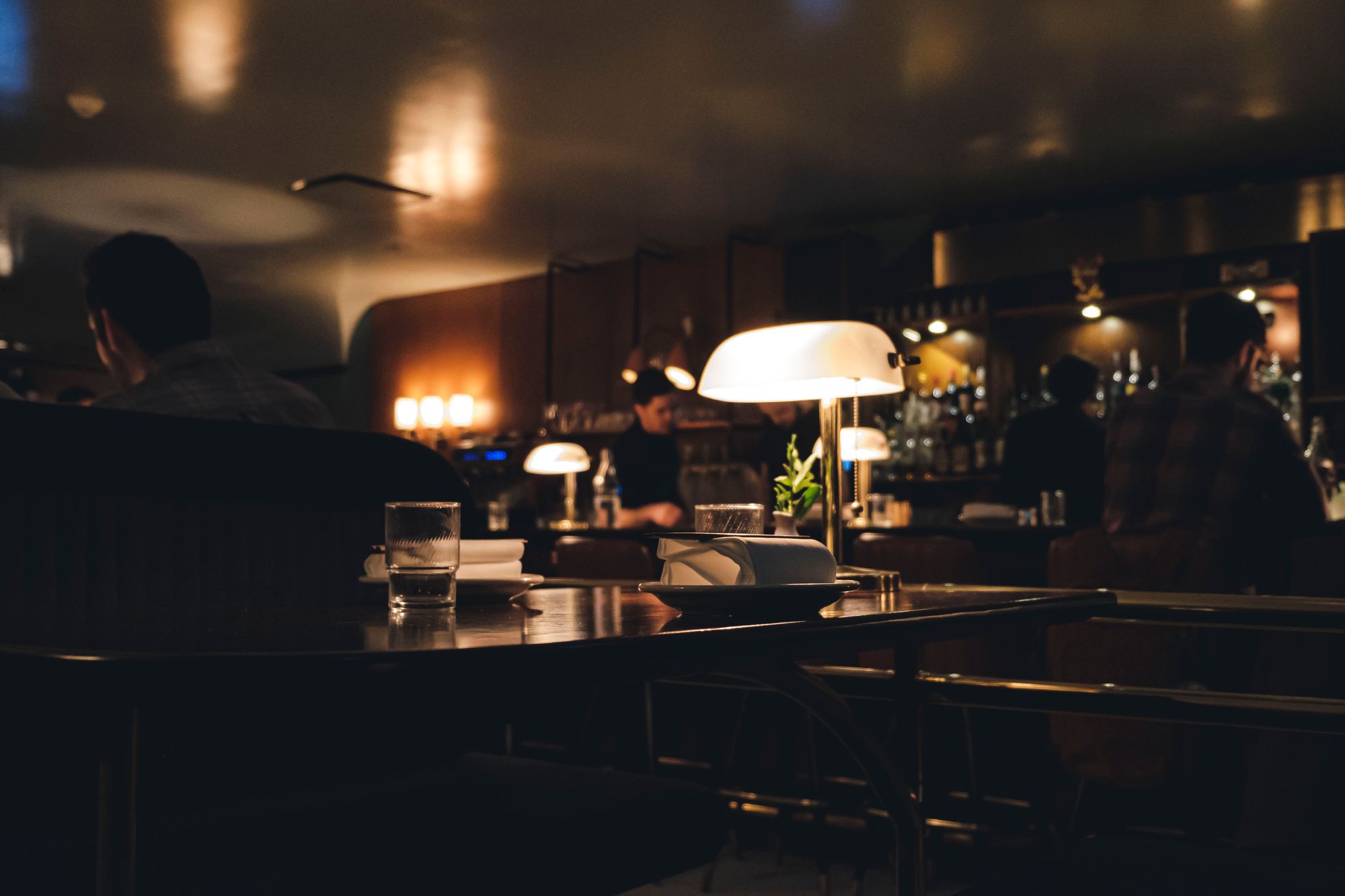 We reserved our table quite early for a 5:30pm dinner, but the restaurant did not fill up until around 7pm at which point it was packed. It seems if you walk in on an off-day it shouldn't be too hard to get a table. Most tables fit up to 4 but there is a round booth in the corner that could probably hold 6.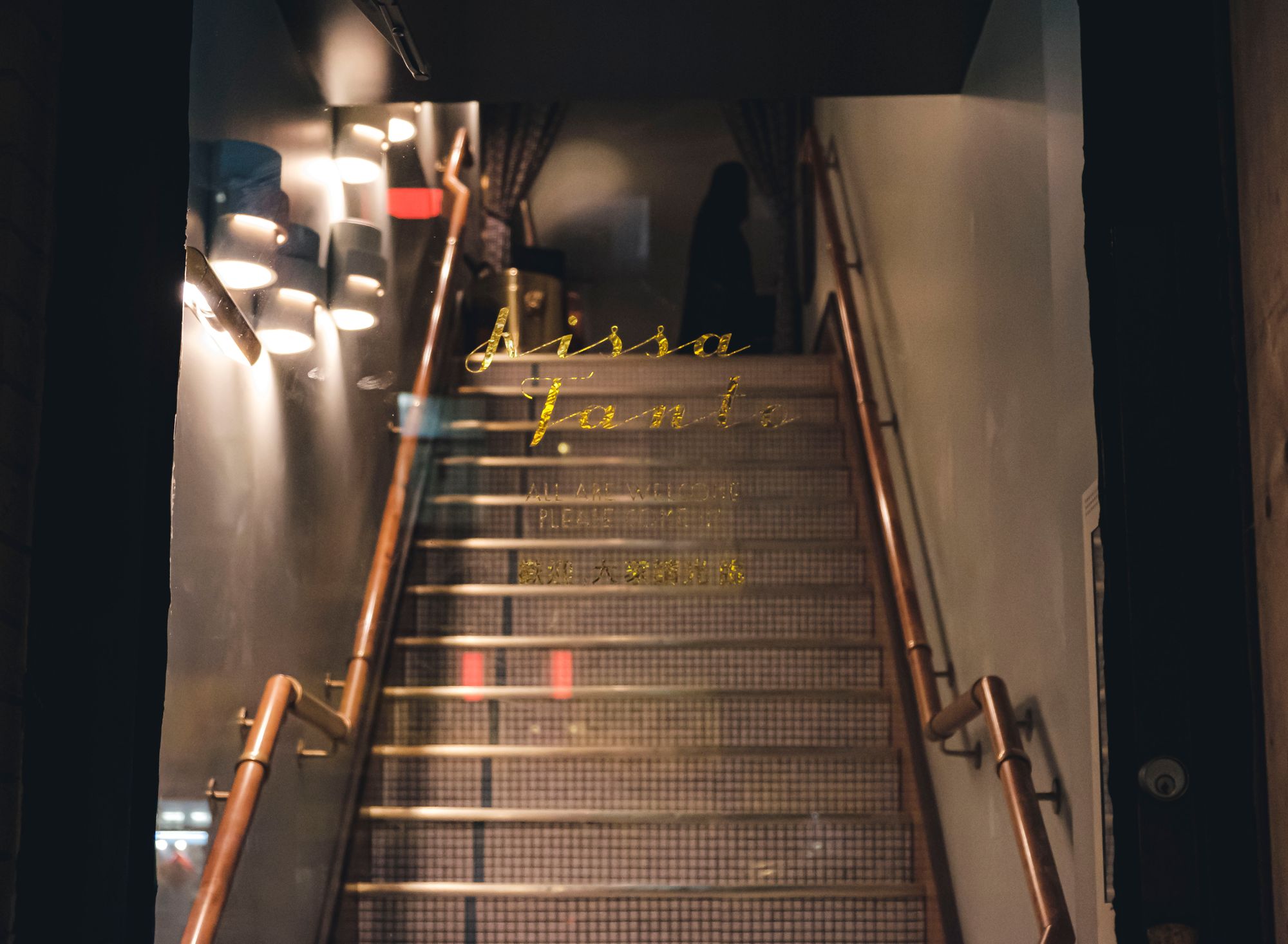 If you're into restaurant rankings, Kissa Tanto, as of 2019, is on Canada's 100 Best Restaurants, slotting in at #16, making it Vancouver's 3rd-highest ranking entry.
Final Thoughts:
One-liner: A sub-$200 meal well-spent perusing the homey flavours of Italian with some mixes of Japanese heritage fused in in a supreme example of finer dining hidden away in Vancouver
Highlight: Ribeye or tiramisu (really hard to choose between the supreme flavour or value here)
Price per person: $80-$120
Would I go back? Yes.