Parq Vancouver, the successor to Edgewater Casino, opened in 2017, but it took until January 2018 for it to launch all of its eateries. Featuring a contemporary and seasonally-inspired menu highlighting a wide array of Pacific Northwest seafood and a tiered selection of specialty steaks, The Victor has opened and joins the slate of Parq Vancouver restaurants which include flavours of Chinese, Farm-to-Table, Casual Fine Dining, and Asian street foods. I was a lucky guest at their opening celebrations last Wednesday.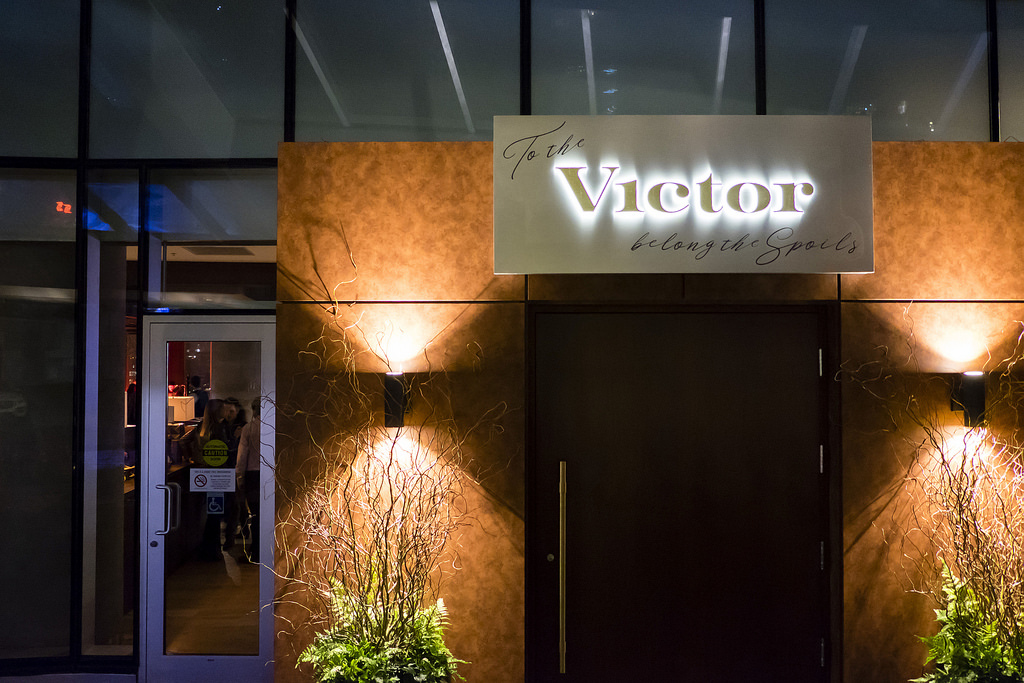 Outside The Victor
Opening Event:
I got to taste my way through different stations, each offering a different slice of The Victor at each. As a Pacific Northwest restaurant, you can expect a little bit of everything, with cocktails, seafood, steak, wine-on-tap, and desserts all making appearances on the menu.
One of the things that caught my eye was the double-sided bar. Such an accessible bar creates a vibrant feel for appetizers and drinks. It might even let them offer more drinks in a smaller bar. See if you can spot any duplicate bottles in the photo below.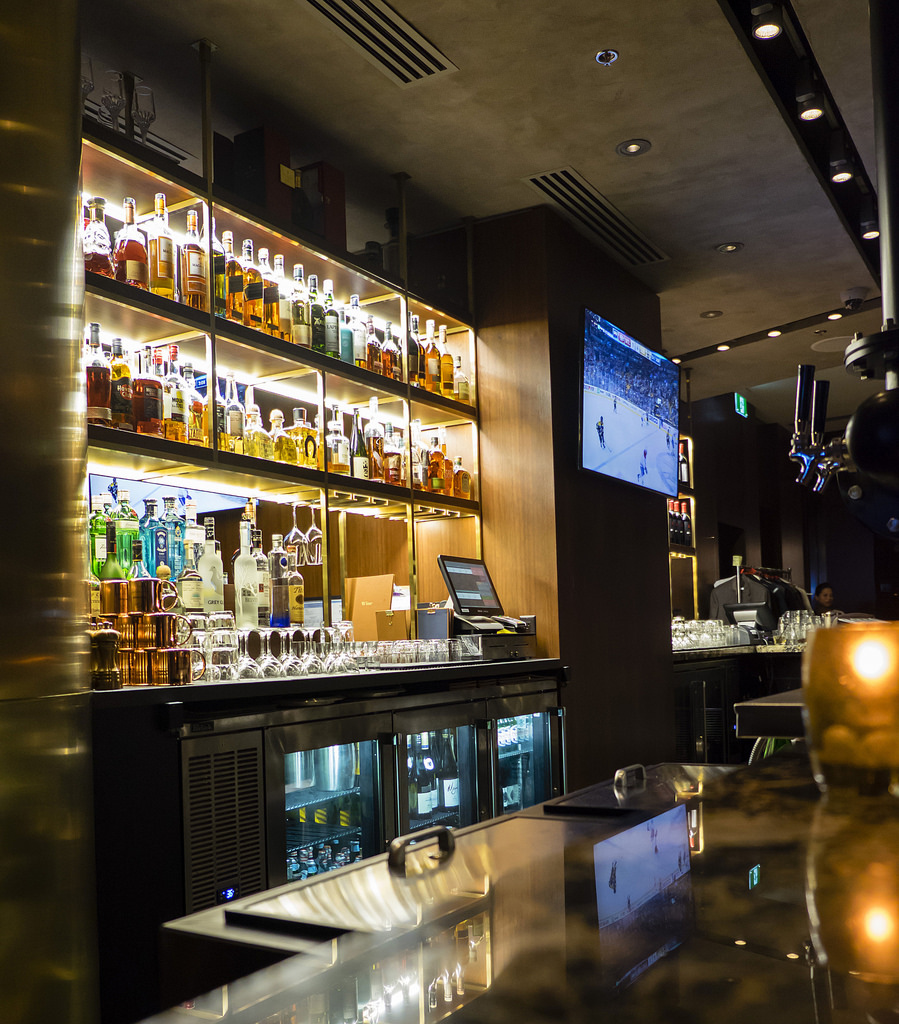 Double-Sided Bar
Another standout was the restaurant's proud display of its Northern Divine Caviar. This cream-of-the-crop Canadian caviar hilariously retails at Staples for $1875 per 1kg and is also featured in menus at the Fairmont Pacific Rim. For the finer foodies out there, let your palate run wild at The Victor's seafood bar.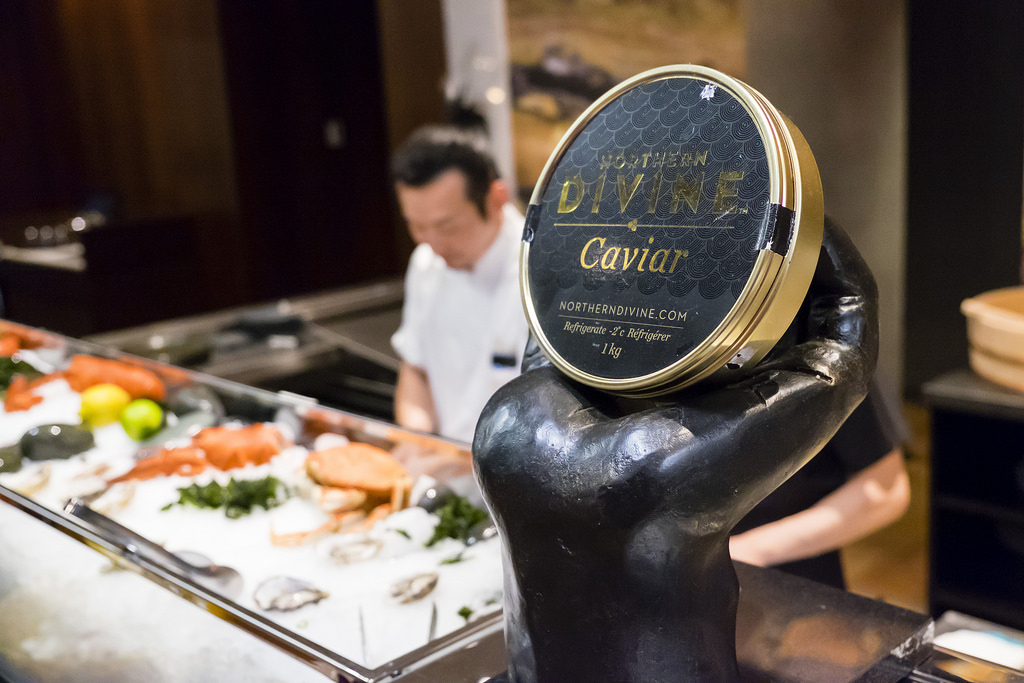 Northern Divine Caviar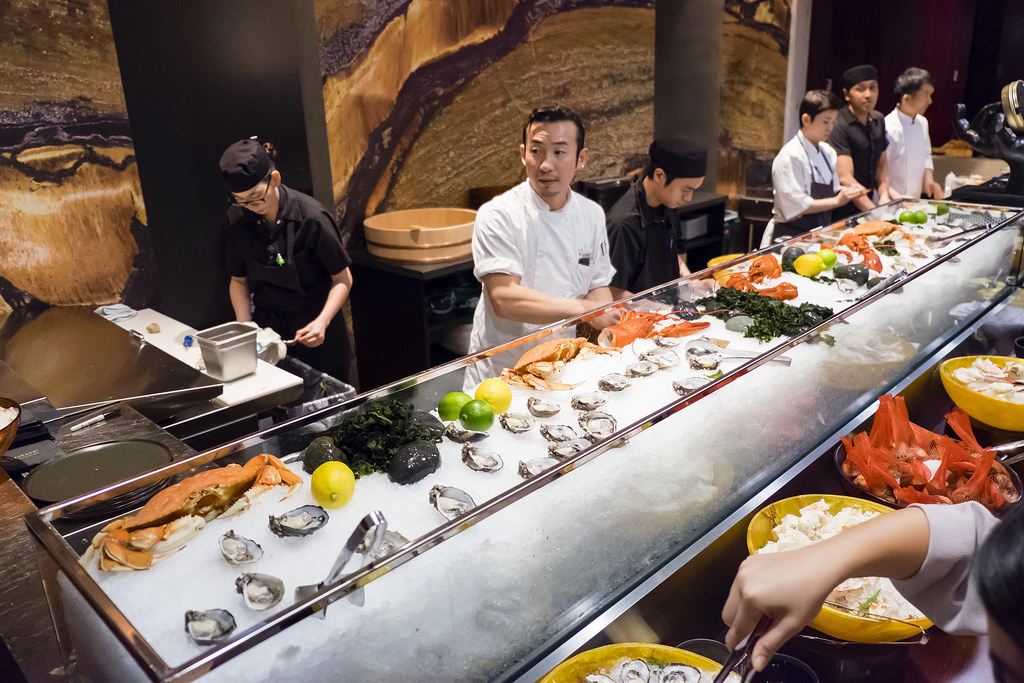 Seafood Station
Another sign that The Victor is in to compete with the steakhouse staples is their inclusion of Tomahawk Steak on the menu. Coming in at a 45oz serving, you'll want at least one other friend to help eat this. Maybe Gotham and Black + Blue, two longtime downtown contenders, should watch their six.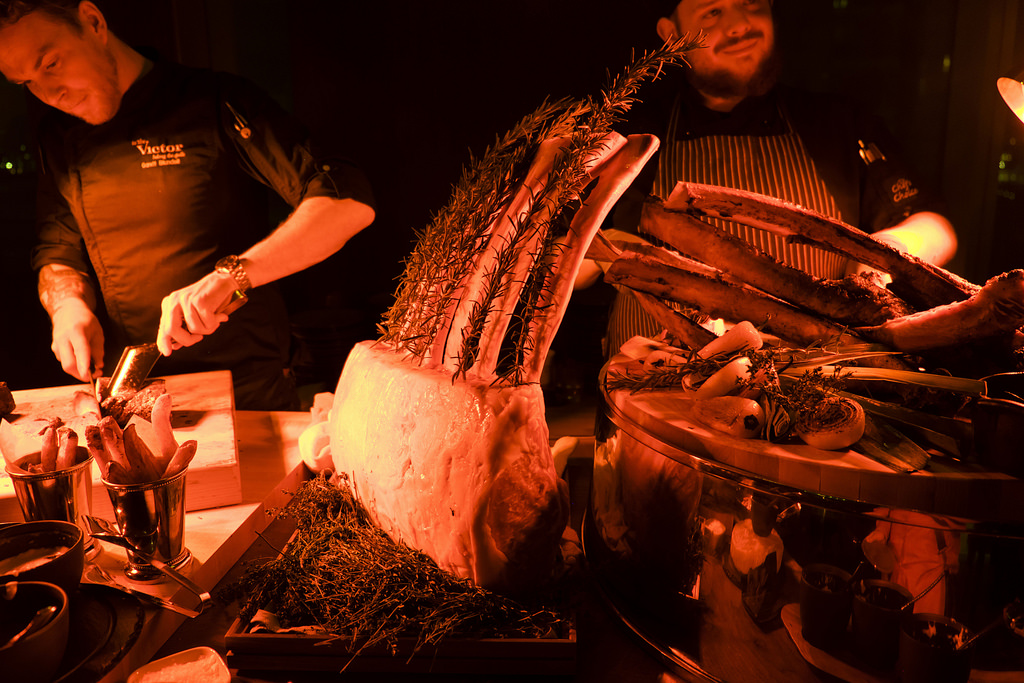 Steak Station
And of course, we need to show off some desserts. I had a taste of the lineup and my favourite was the blood orange cheesecake (marmalade & orange zest, graham cracker crust). These were served in The Victor's private dining room which featured a marble tabletop, gold sliding doors, and a view of False Creek.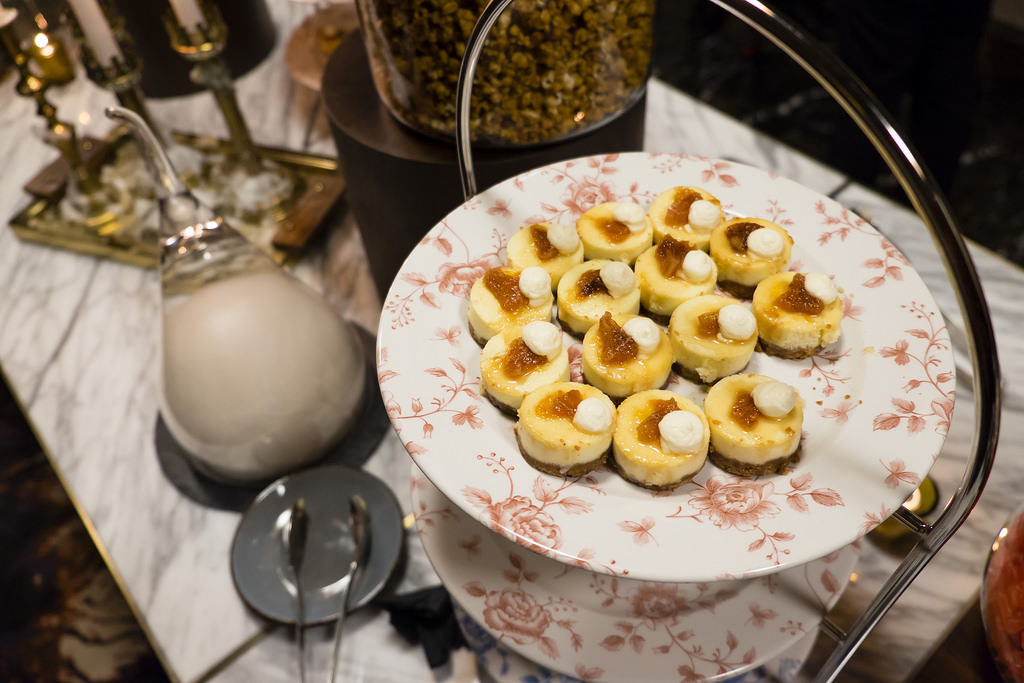 Dessert Station
Final Thoughts:
One-liner: The finest Pacific Northwest cuisine you can get at Parq Vancouver, now open
Highlight: Tomahawk Steak