Anyone who reads this blog knows about the shift in preference I've had going from black coffee to soy/almond lattes to real lattes. The natural sweetness of milk and better latte art are too hard for me to pass up these days so I carry a stash of lactase pills to keep my enzymes up to snuff. When I heard Zenstone Coffee was opening in Richmond, I was so in. Featuring some of the cutest latte art and offering lessons for beginners, I wanted to experience the same thing for myself.
Disclosure: This was a complimentary tasting provided in exchange for an honest review and no monetary compensation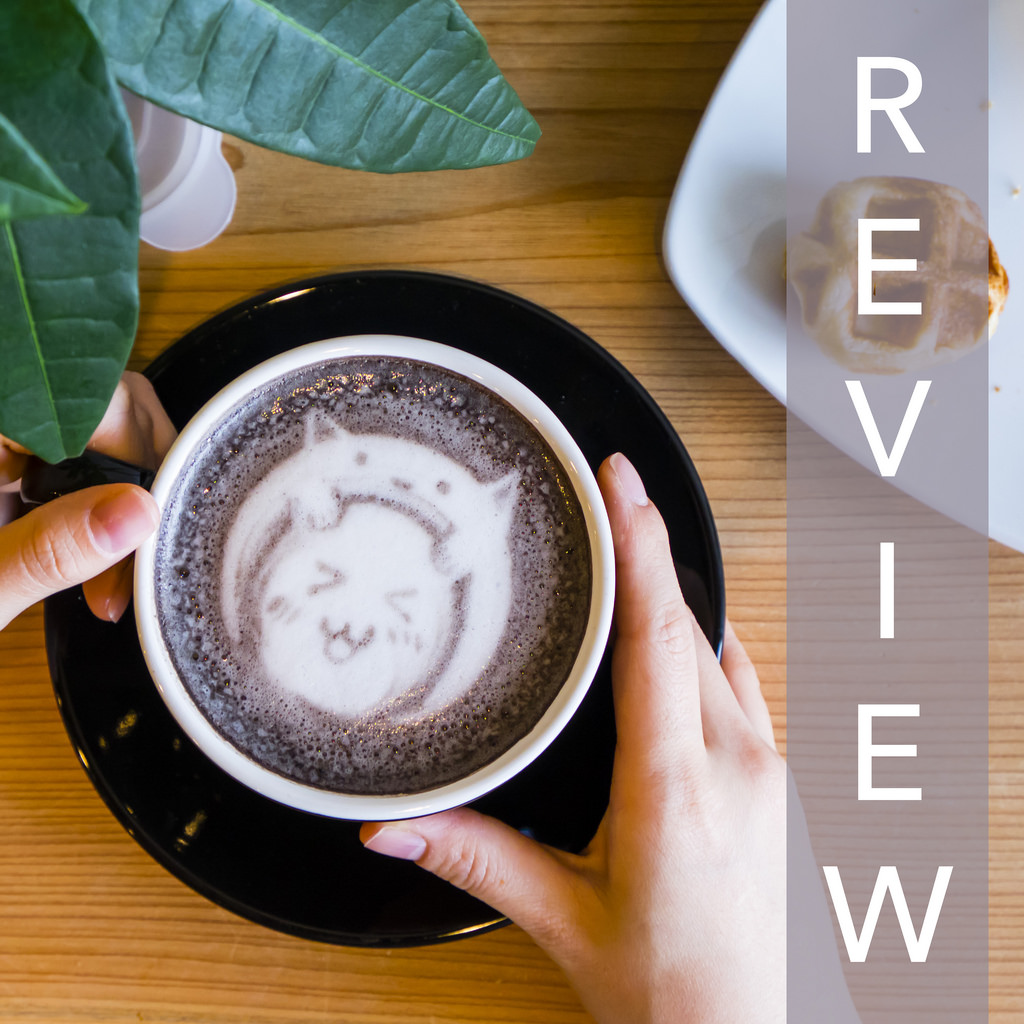 Food and Drink:
Team Tastic came here on a Saturday afternoon and I had a great taste of the following:
Tuna Melt (~$5.75)
Mini Waffles (~$1.25)
Black Sesame Latte ($5)
Matcha White Mocha ($5)
The tuna melt was a deliciously simple sandwich. Served with a medley of corn and cucumber, the bread was lightly toasted and the cheese extra melty. This would make a filling snack for one's coffee that doesn't break the bank.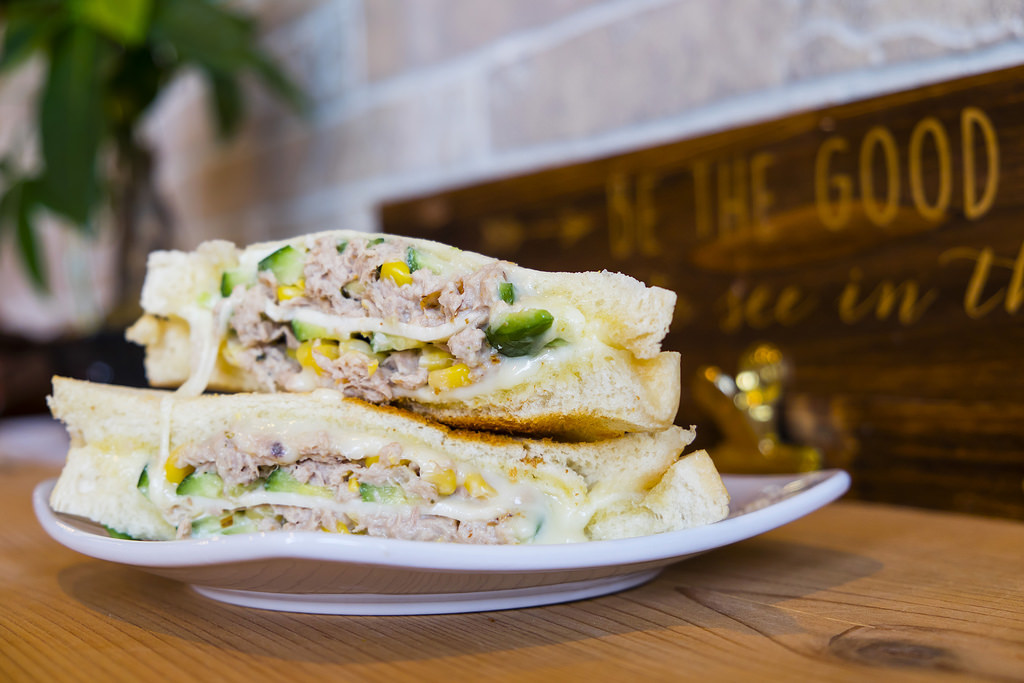 Tuna Melt
On the dessert side, the mini waffles were a treat to eat. Deceptively cute and full of that "just one more" sensation, these were easy to pop into my mouth and I enjoyed the berry flavour the most (out of chocolate, vanilla, and berry sauces).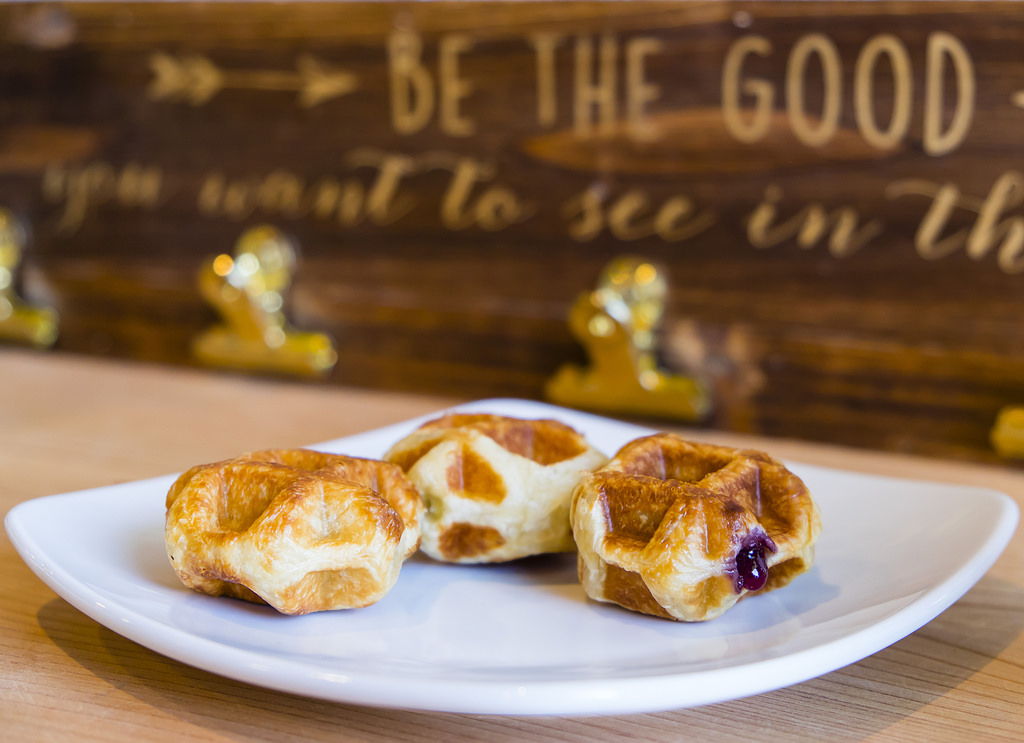 Mini Waffles
Onto the coffee drinks, the black sesame latte lives as a Zenstone Coffee original as I've never seen such a drink regularly offered in Vancouver. More than that, the latte art on this was stupendous. Is it a person with a Totoro hat? Is it a big spoon/small spoon hug? Who cares, it's so cute! To drink this properly, you'll want to stir your spoon into the drink constantly as the black sesame powder is in constant flux with the milk. Otherwise, you'll be left with a very grey, very milky latte with black sesame powder sunk to the bottom.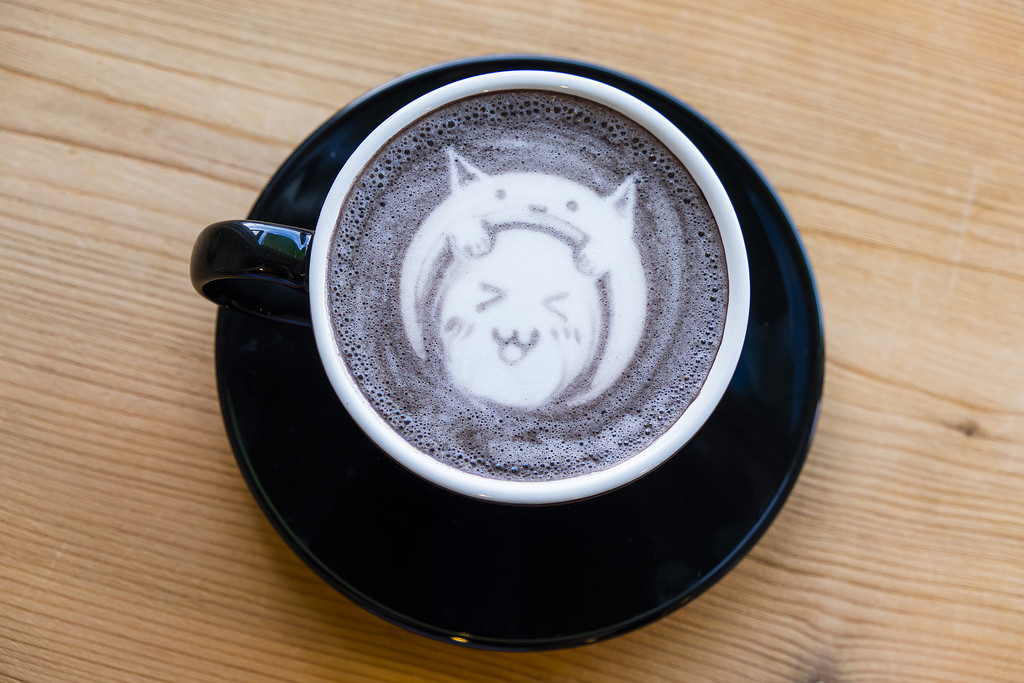 Black Sesame Latte
Our other drink was the matcha white mocha. Chocolate espresso foam, matcha, and milk composed the three sections of this drink and what a neat separation of ingredients this was. I felt immense satisfaction stirring the portions together and then drinking the smooth blend. Fun fact about the espresso foam – unlike some bubble tea shops that dispense the stuff out of carefully prepared containers, the folks at Zenstone Coffee brew their espresso foam fresh daily.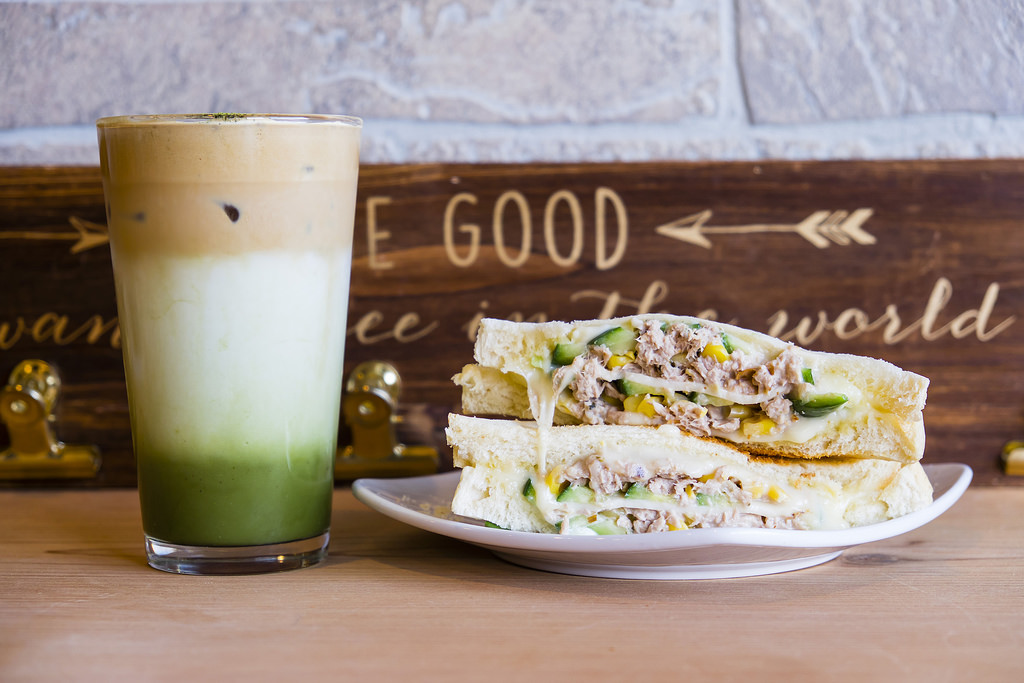 Matcha White Mocha
Features:
Zenstone Coffee is a small coffee shop located inside the central plaza along Capstan Way in Richmond. Inside you'll find a collection of small tables, window counters, and a pretty chill vibe (hence "zen"). The music is soft and not too distracting for those who want to get some studying done. There's seating for about 30 guests.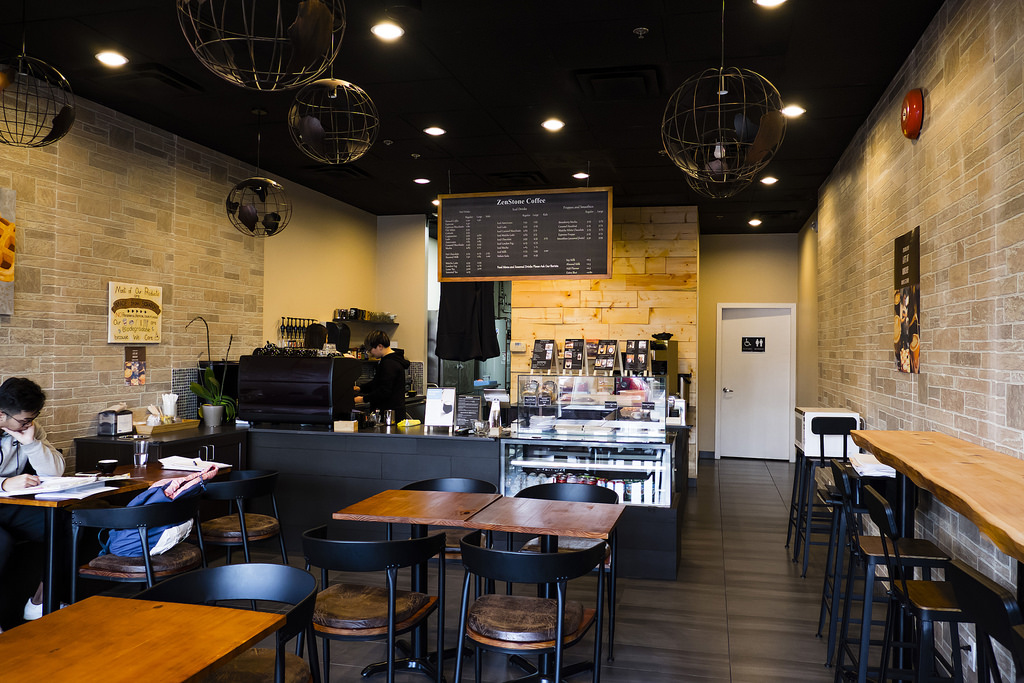 Inside Zenstone Coffee
Latte Art Workshops:
Zenstone Coffee offers latte art workshops pretty frequently. For those who are total beginners and want to hone their latte art skills, the staff at Zenstone Coffee hold single-trial workshops as well as longer-term courses that guarantee improvements. For $25/person for the single-trials, this is a pretty safe place to get your feet wet before you splurge on an espresso machine you may be unprepared for. To sign up for a future workshop or make a private booking for your company or group, consult Zenstone Coffee's Events page to find scheduling and contact information.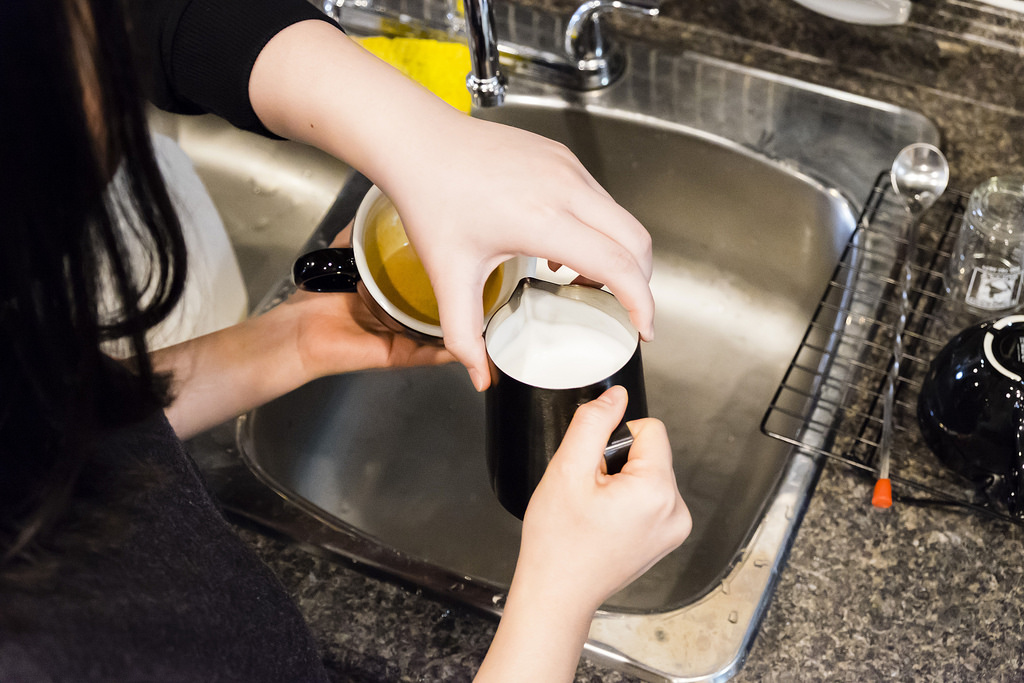 Latte Art Help
During our visit, I shot photos while my girlfriend took part in the latte art single-trial. While the desired heart latte art wasn't achieved, I believed we created a very respectable form of Pacman.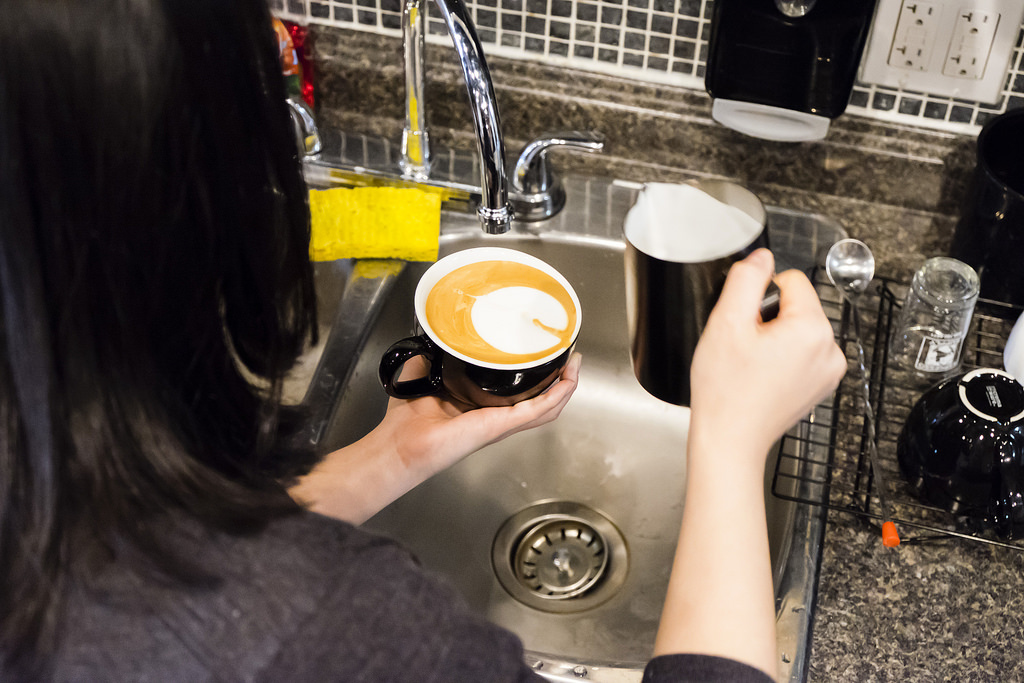 Latte Single-Trial Workshop
To bolster our confidence, we were also given instructions on ways to "save" flubbed latte art efforts.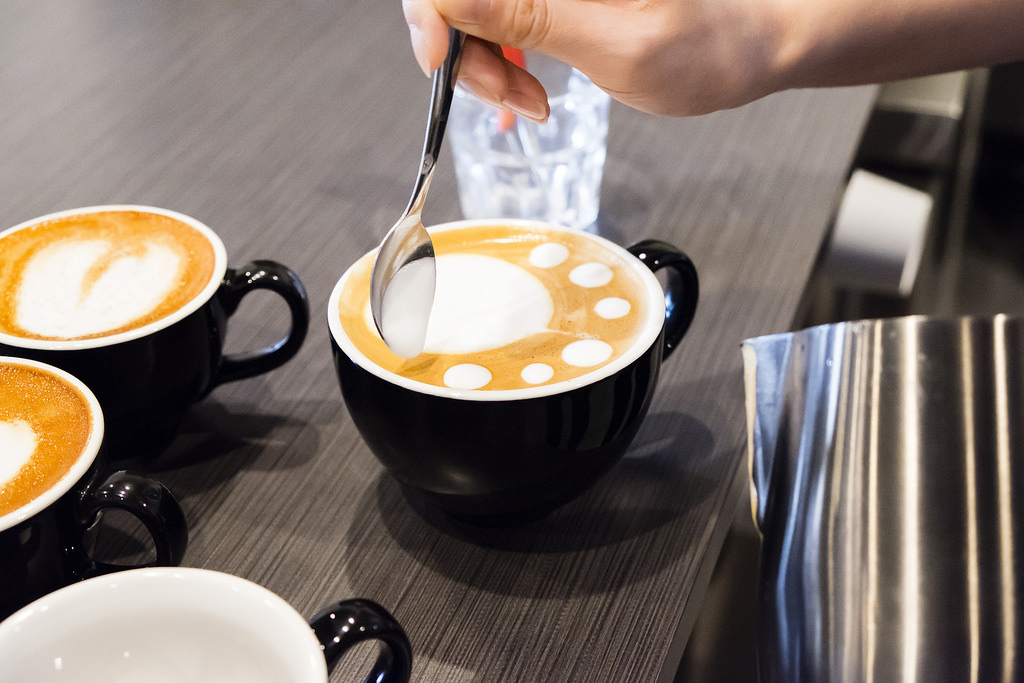 Fixing Latte Art
Service:
Like most coffee shops, at Zenstone Coffee you'll place and pay for your order prior to picking it up. Drinks are generally done within minutes whereas food was up within 10 minutes during our visit. It wasn't too busy on a Saturday afternoon during our visit which means it's perfect for getting some studying done or catching up with a friend.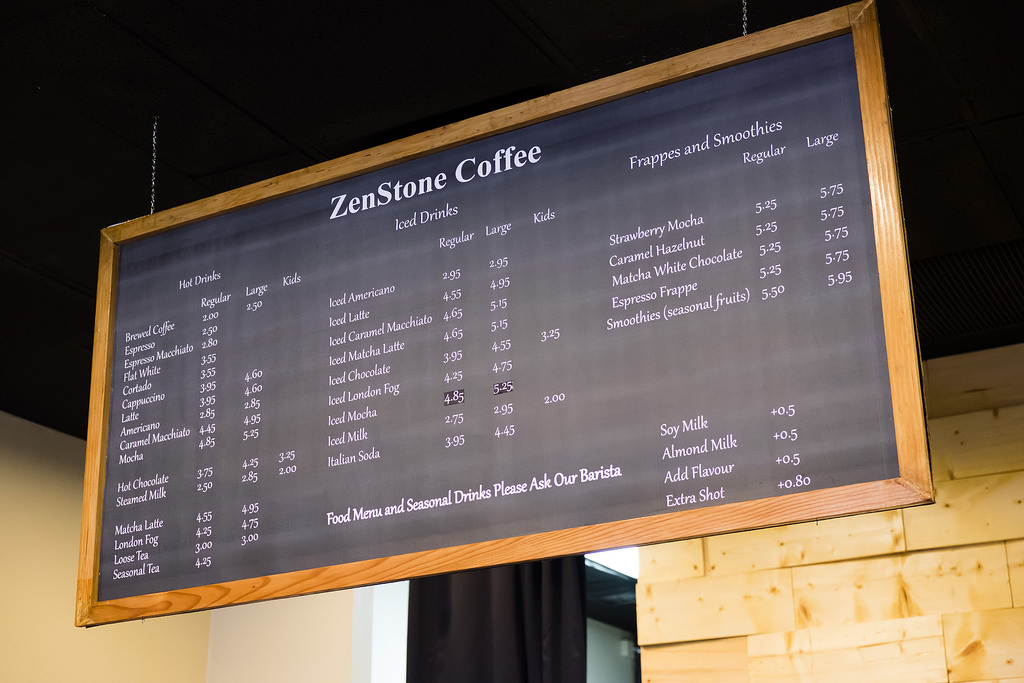 Coffee Menu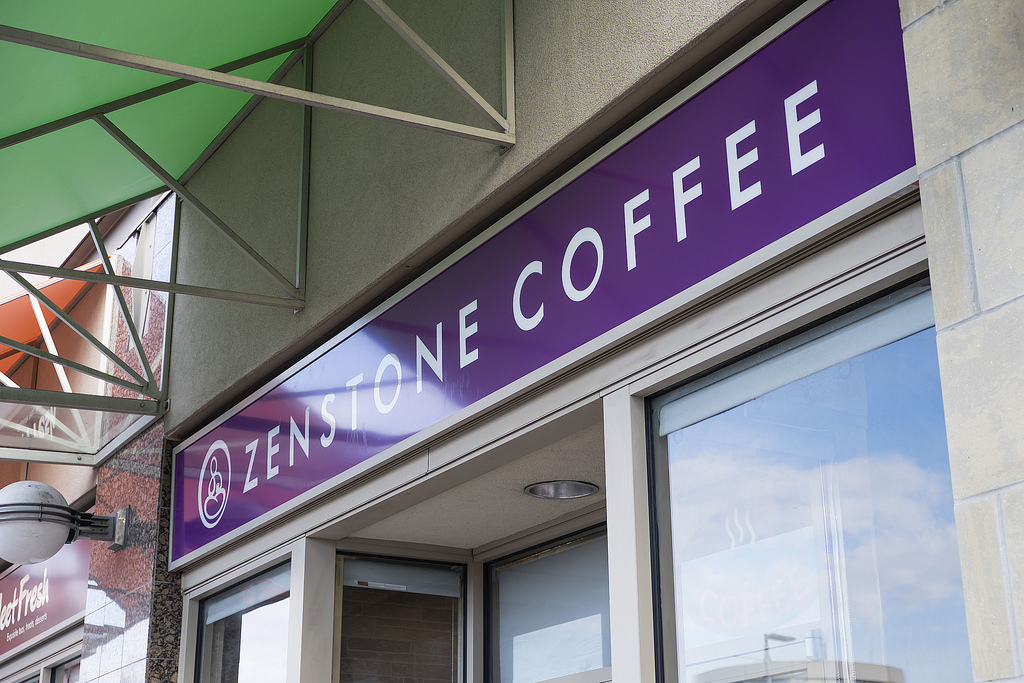 Outside Zenstone Coffee
Final Thoughts:
One-liner: Richmond, and possibly Vancouver's best latte art with both caffeinated and non-caffeinated options for all diets
Highlight: Matcha White Mocha
Price per person: $3-$10
Would I go back? Yes.
https://www.google.ca/maps/place/Zenstone+Coffee/@49.187601,-123.1304079,15z/data=!4m5!3m4!1s0x0:0xaced0adceeb1d69b!8m2!3d49.187601!4d-123.1304079?sa=X&ved=0ahUKEwikrfWoi47YAhUFHGMKHeOUBd4Q_BIIiAEwCg