As some may know, AnnaLena is the current product by East Vancouver-raised Chef Michael Robbins. Having opened The Oakwood in Kitsilano a few years prior, his current eatery is a dinner-only menu inspired by his creative direction (there are Bearbricks on display and Gameboys etched onto the walls). A few months ago was my girlfriend and I's anniversary so we decided to visit.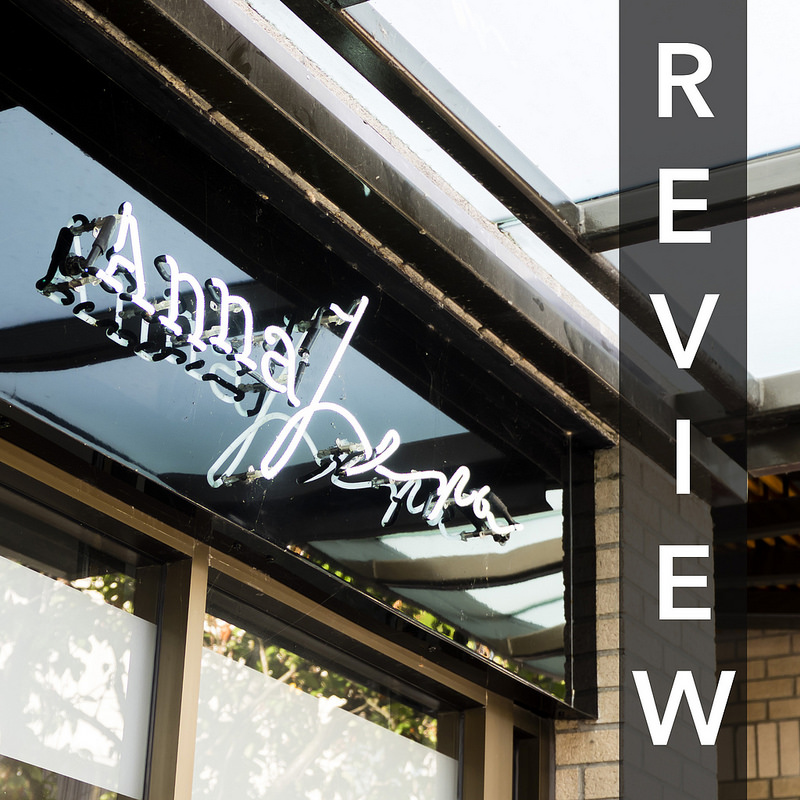 Food:
Team Tastic came here for a weekday dinner and I had a great taste of the following:
Chicken ($15)
Squid ($15)
Halibut (~$32)
There was another dish we had but it's not on the menu in any form anymore so I excluded it.
The chicken was buttermilk fried and served with a sesame dashi aioli with pickled radish. Ultimate comfort food right? The pickled radishes were a joy to have, adding a sour zing, and the sesame dashi aioli demanded multiple swirls of the fluffy breading of the chicken.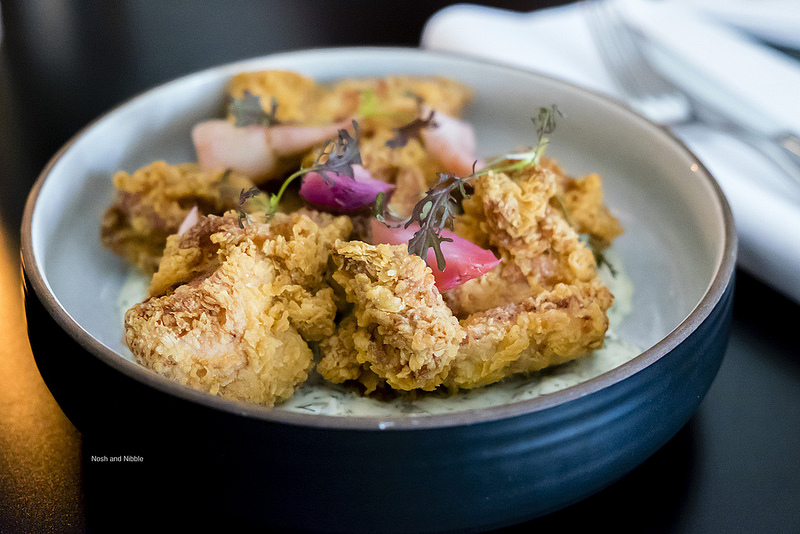 Chicken
The squid was grilled humboldt served with romesco, artichoke, and watercress sourdough panzanella. With the way the squid was cut up, the untrained eye may confuse this squid with chicken or square gnocchi, but this was a very delicate plating with just enough romesco. Again, the sauce demanded multiple swirls of the generous squid so this was a flavourful dish.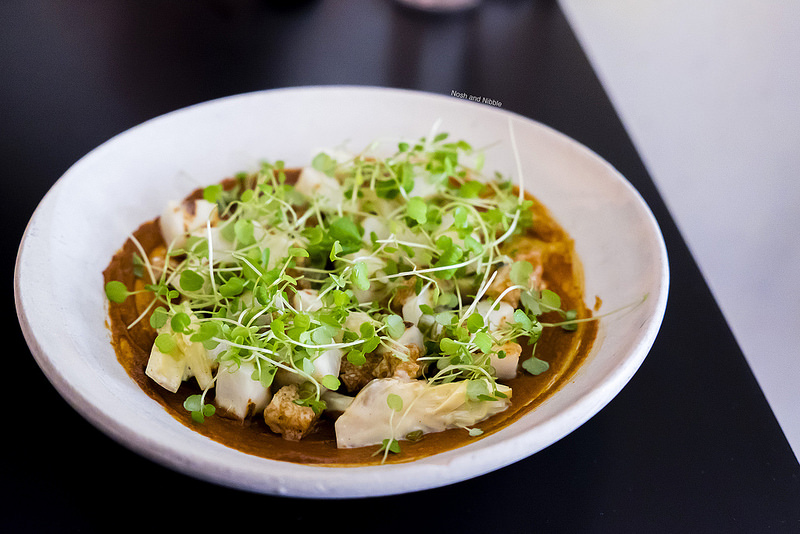 Squid
The halibut was an lightly seared fish served with clams, seasonal greens, and gnocchi. Along the bottom here was a bouillabaise-esque soup base that made slurping the clams tasty. The gnocchi were also lightly seared so they had a great texture, and once again, the sauce demanded many swirls of the fish. For fish lovers, this is the flavourful dish you've been waiting for.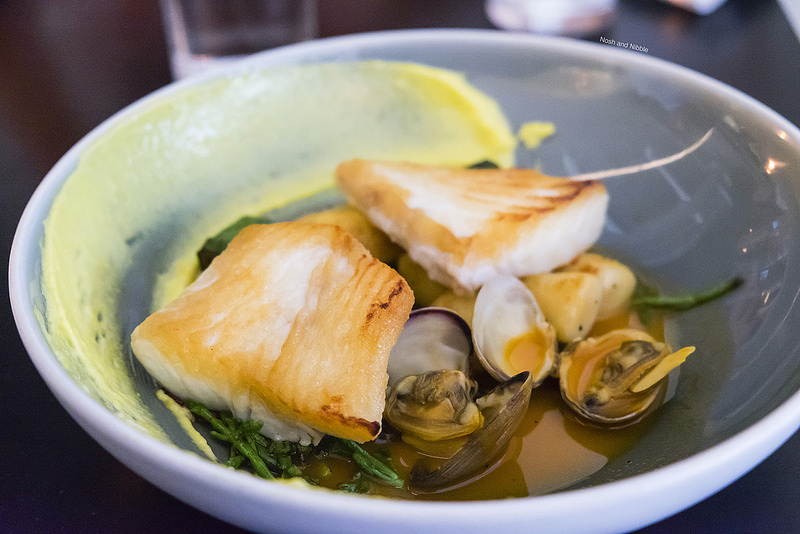 Halibut
Features:
The interior of AnnaLena mixes fun creativity with an upper-midrange menu. The giant bookshelf in the back featured a number of Bearbricks, design-inspired covers, and of course a shoutout of Supreme (holla at your hypebeast!).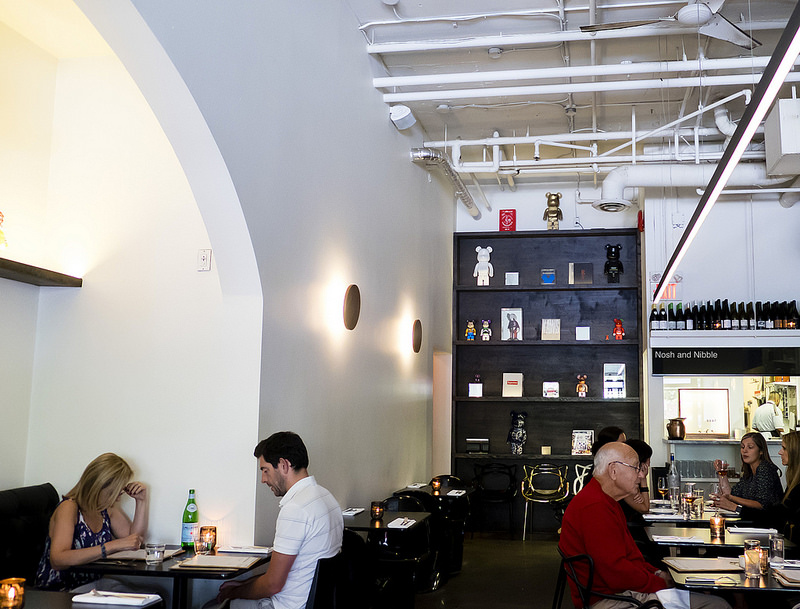 Inside AnnaLena
Near our table were Gameboys etched onto the wall.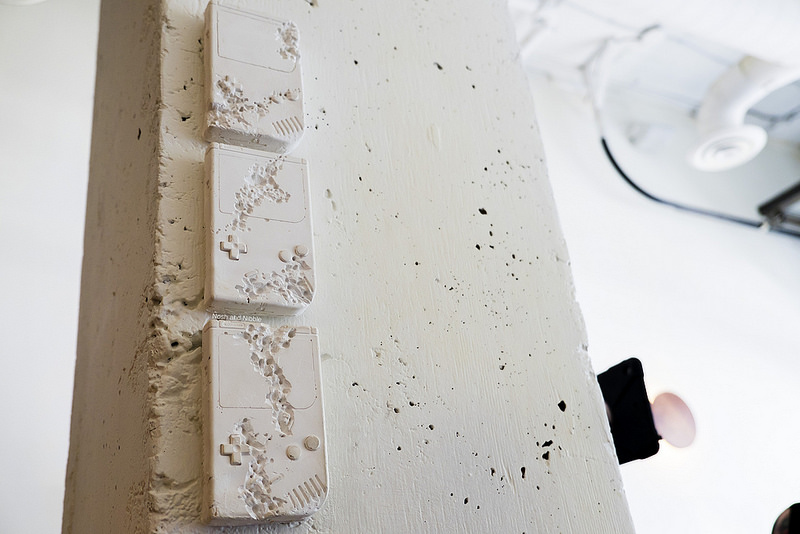 Gameboys
The rest of the interior includes a pretty refined bar in a narrow space with a high ceiling and lots of exposed piping. The vibe is pretty casual despite the classiness of the menu (one-word dish names!) but perhaps that's just an homage to this novel method of restauranting.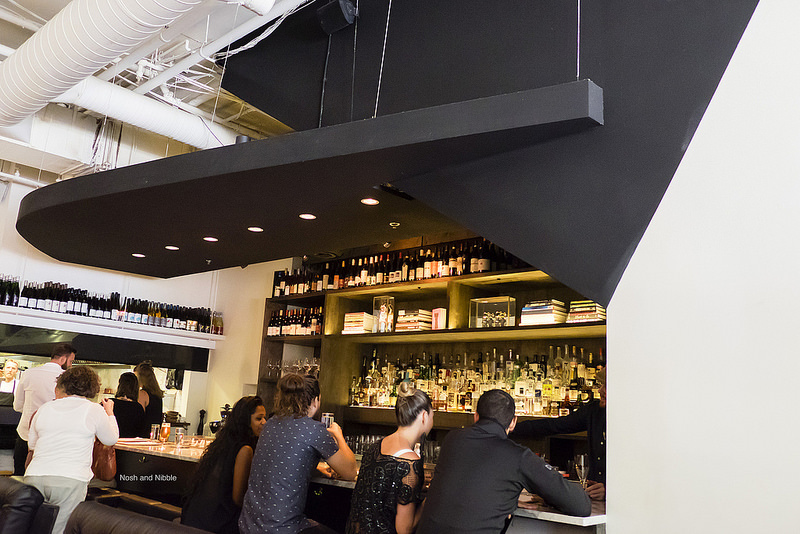 Inside AnnaLena
Service:
Service at AnnaLena is partly why the menu is so expensive. I felt like a king here. With the cutlery being replaced for every plate and a different server coming out for each course to ask how things were going, attention is never lost. I could down my glass of water and it would be refilled within a minute because there was a dedicated water person. You might be able to throw a tantrum in here and get away with being a jerk as the staff are so courteous. The level of service is probably why some people feel the menu is expensive for some items that feel like comfort food.
Otherwise, food came out at a steady pace. Since cutlery is replaced with each course, the more dishes you order, the more pacing you'll endure as each plate is replaced by the next one.
It was really busy here on a Thursday evening so I'd recommend making a reservation for any number of guests. The photos here may not look it, but the place filled up by 7pm. The lighting inside is pretty crappy so if you're a photographer of food, try to request a seat by the front where the light comes in.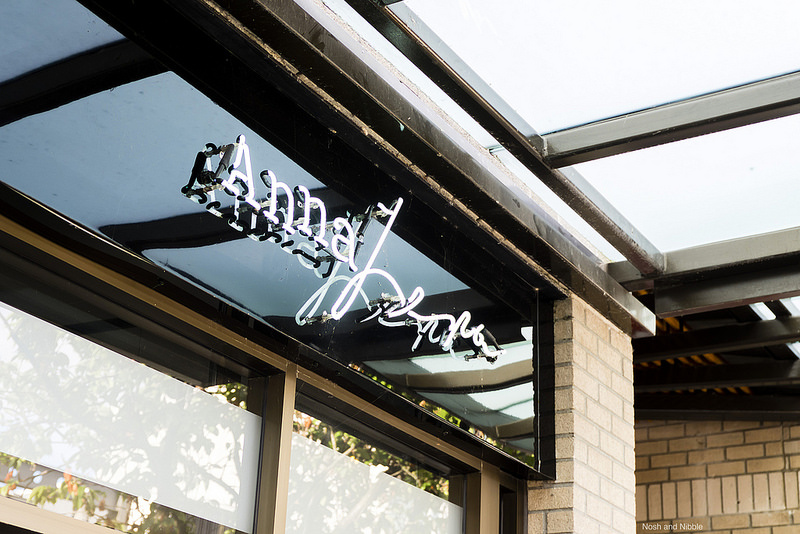 Outside AnnaLena
Final Thoughts:
One-liner: Fun, Canadian cuisine with interior homages to creative design where the level of service contributes to the upper-midrange price you pay
Highlight: Chicken
Price per person: $40-70
Would I go back? No.