I wouldn't fault you if you haven't heard of Apollonia near Granville Island yet. It was only until recently I knew it as either the restaurant I'd always run past during the Vancouver Sun Run or the first wife of Michael Corleone from The Godfather. But now, one dinner invitation and a window table later, I'm convinced Apollonia is a spot checking out especially if you are a fan of homey Greek feels with a touch of class.
Disclosure: I was invited for a complimentary dinner for this blog post with no monetary compensation. All opinions are my own.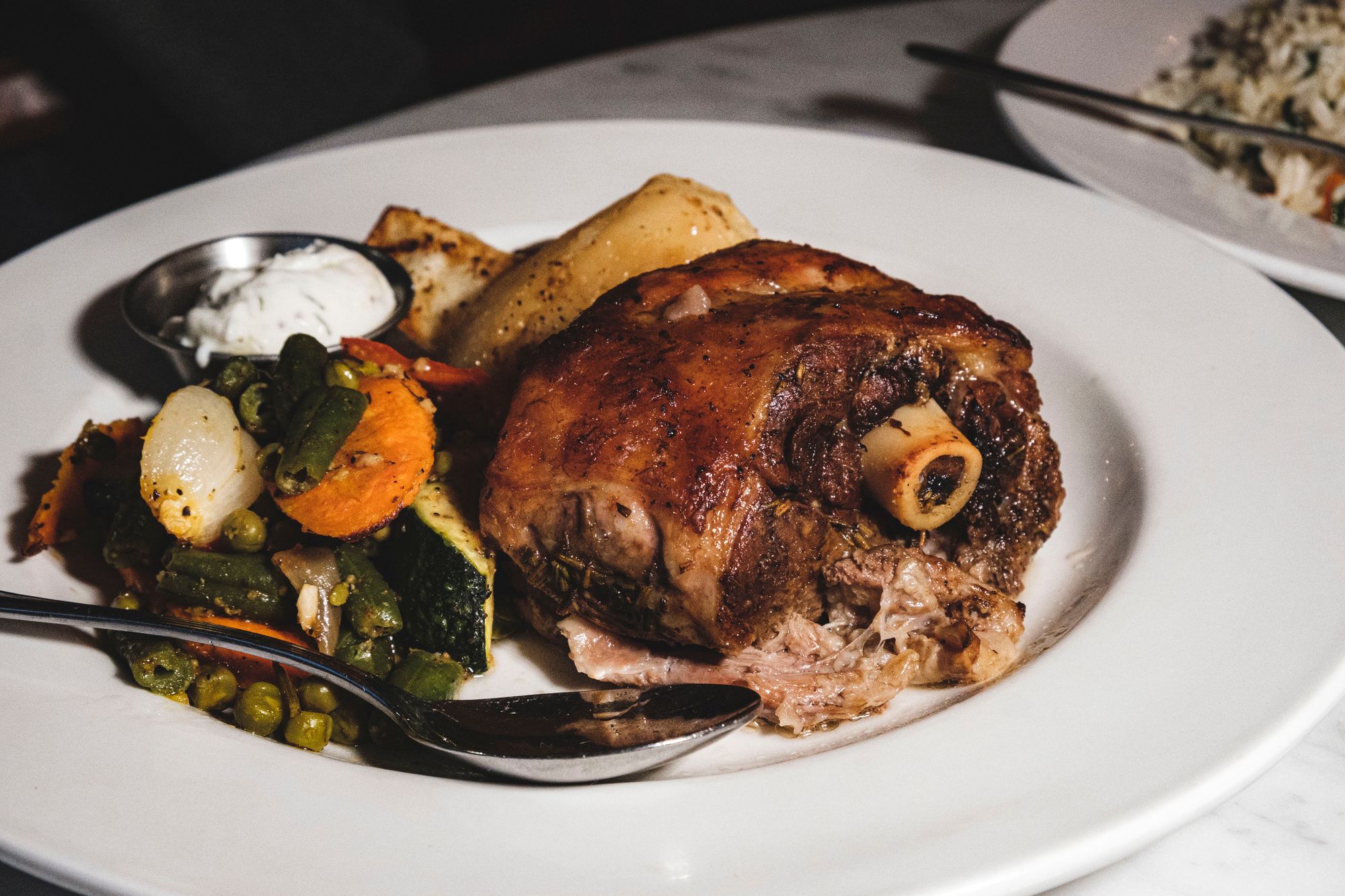 Food and Drink:
Team Tastic came here for a Sunday dinner and I had a great taste of the following:
Pomegranate Spritz ($10)
Roast Lamb ($28)
Chef's Platter ($60)
To start things off, we ordered the pomegranate spritz from the happy hour menu. I'm normally a fan of an Aperol spritz but the pomegranate edition was a tasteful rendition. The Empress 1908 Gin is also a higher class of spirit to use given this is a $10 cocktail at happy hour. The pomegranate had a pleasant neutralizing effect and I could feel my palate just whetting itself for the main meal.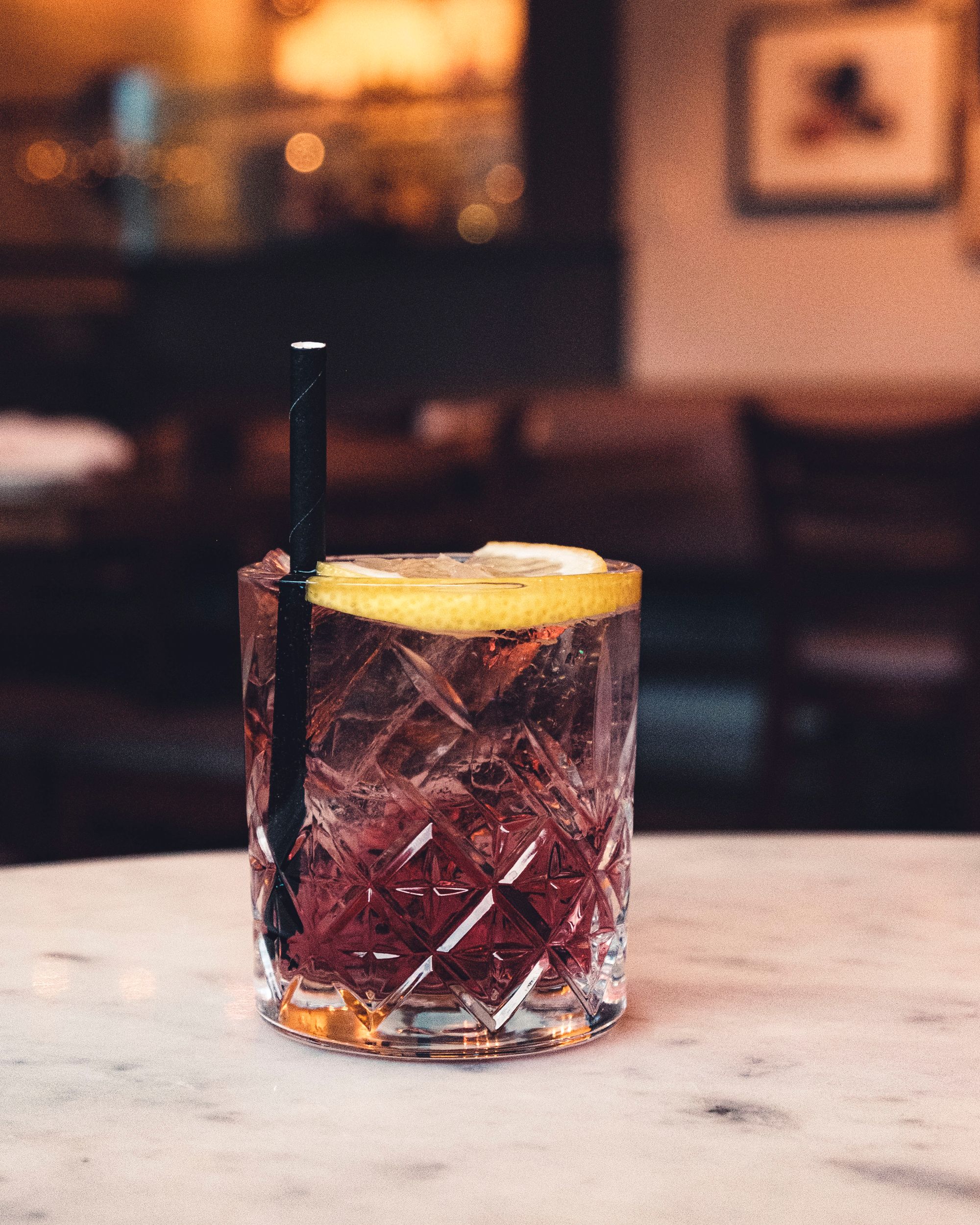 Moving on to one of the entrees, the roast lamb did not disappoint. This was served with just a spoon with the reason being there was no knife needed. 4 hours of roasted lamb shoulder sits on the plate and the work shows with an easy pull of the spoon cleaving off exactly what you what to bite into. Add to this the classic sides of roasted vegetables and lemon roasted potatoes (we'll get into this later) and this was a supremely hearty dish. You'd be hard-pressed to find any type of lamb shank or lamb shoulder dish of this volume at a Granville Island restaurant and another reason I believe Apollonia is such a hidden gem.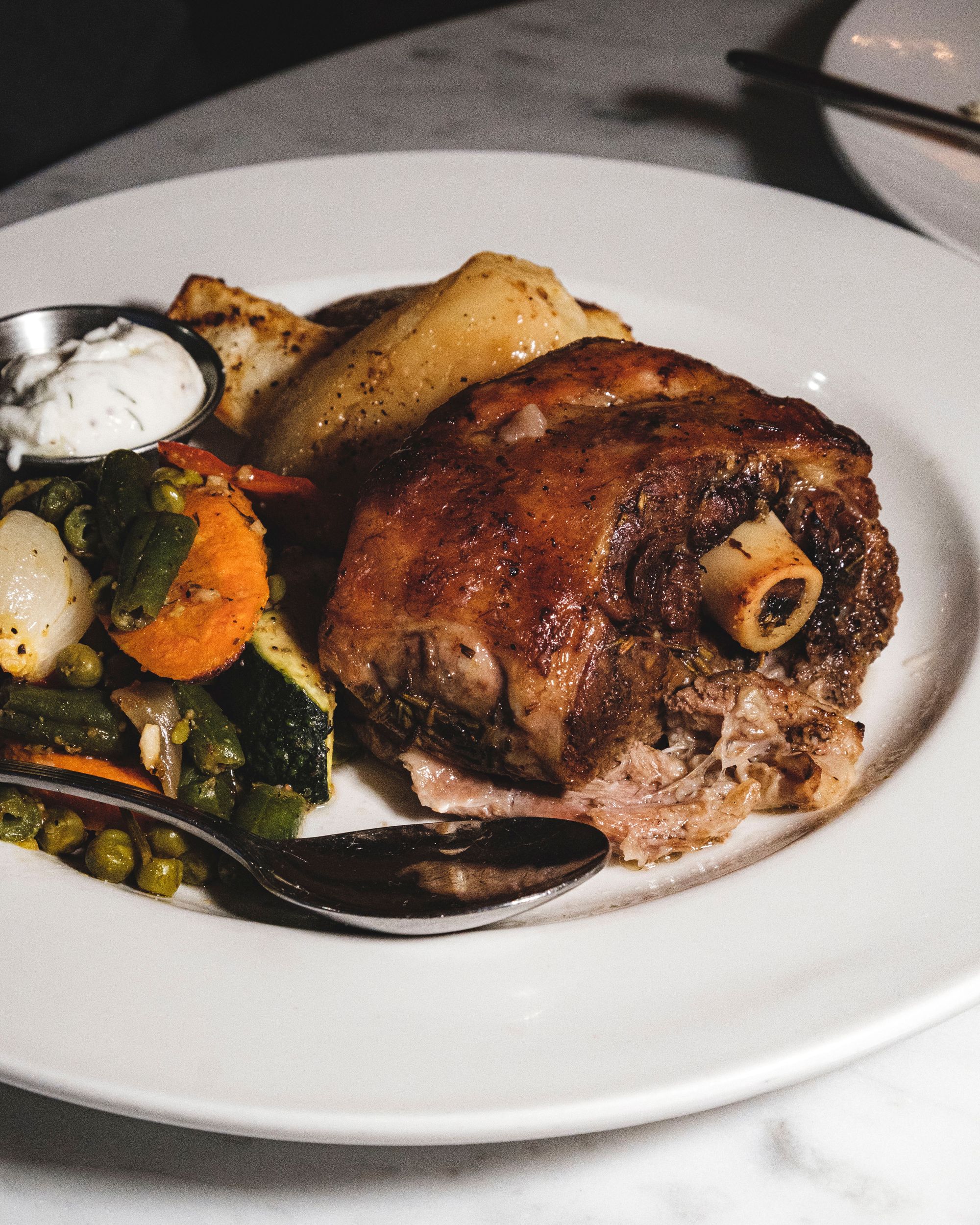 No Greek meal is complete without some sort of family-style sharing experience, and the chefs platter satisfied this necessity with flying colours. Coming as part of 4 plates at the table, this platter had the full family feeling with bites of chicken and lamb souvlaki served alongside keftedes (Greek meatballs), kalamari (fried squid), the same lemon roasted potatoes, rice, pita and Greek salad. I think the 2-3 serving size is accurate if you're planning to have a drink with your meal but there was certainly enough for us to take home afterwards.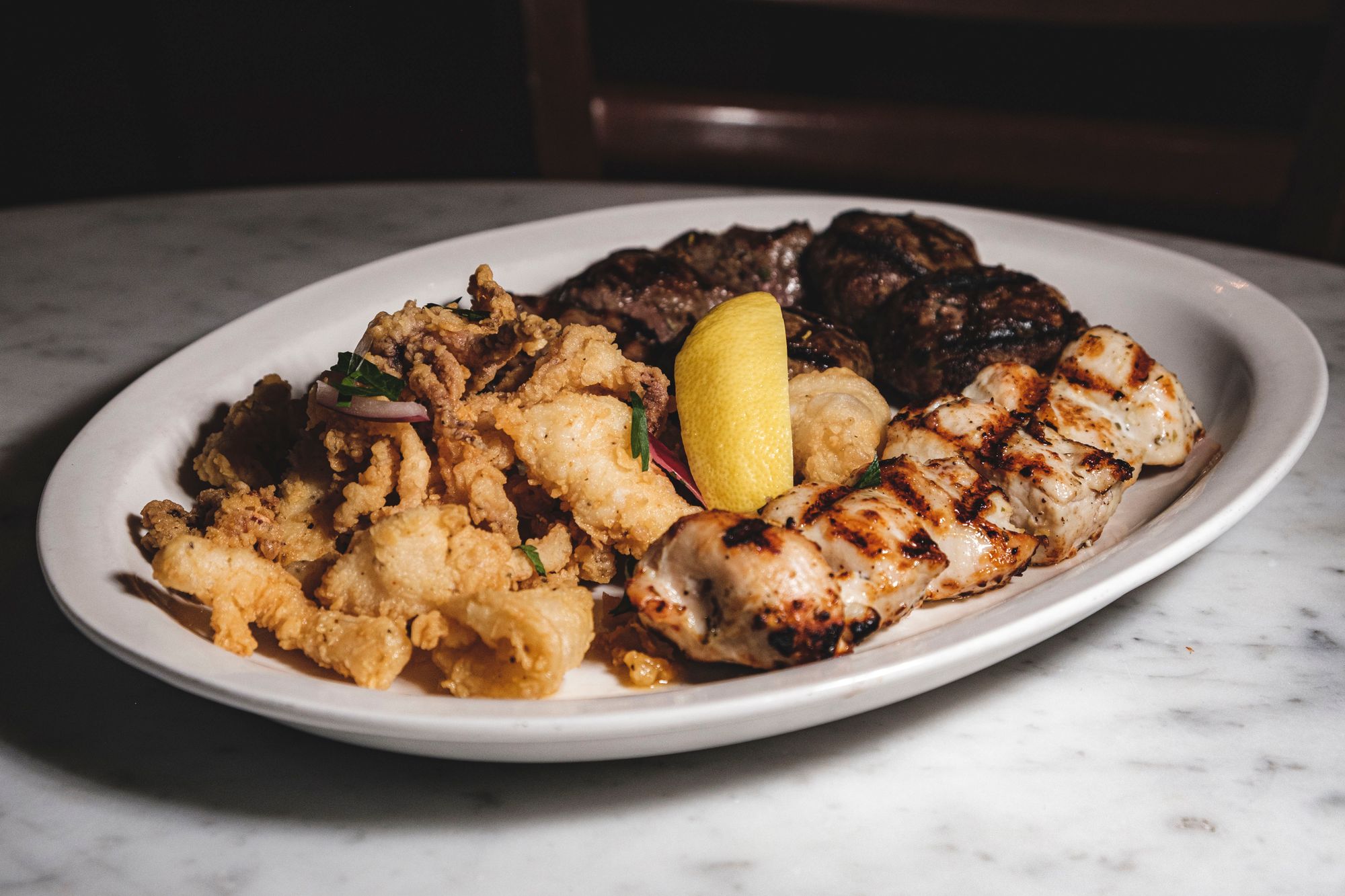 The proteins on the plate were impeccably cooked. It's obviously easy to overcook chicken but I was impressed by how well the batter clung on to the squid in the kalamari. Not to mention the house-made tzatziki which was a great way to add a refreshing zing to every bite.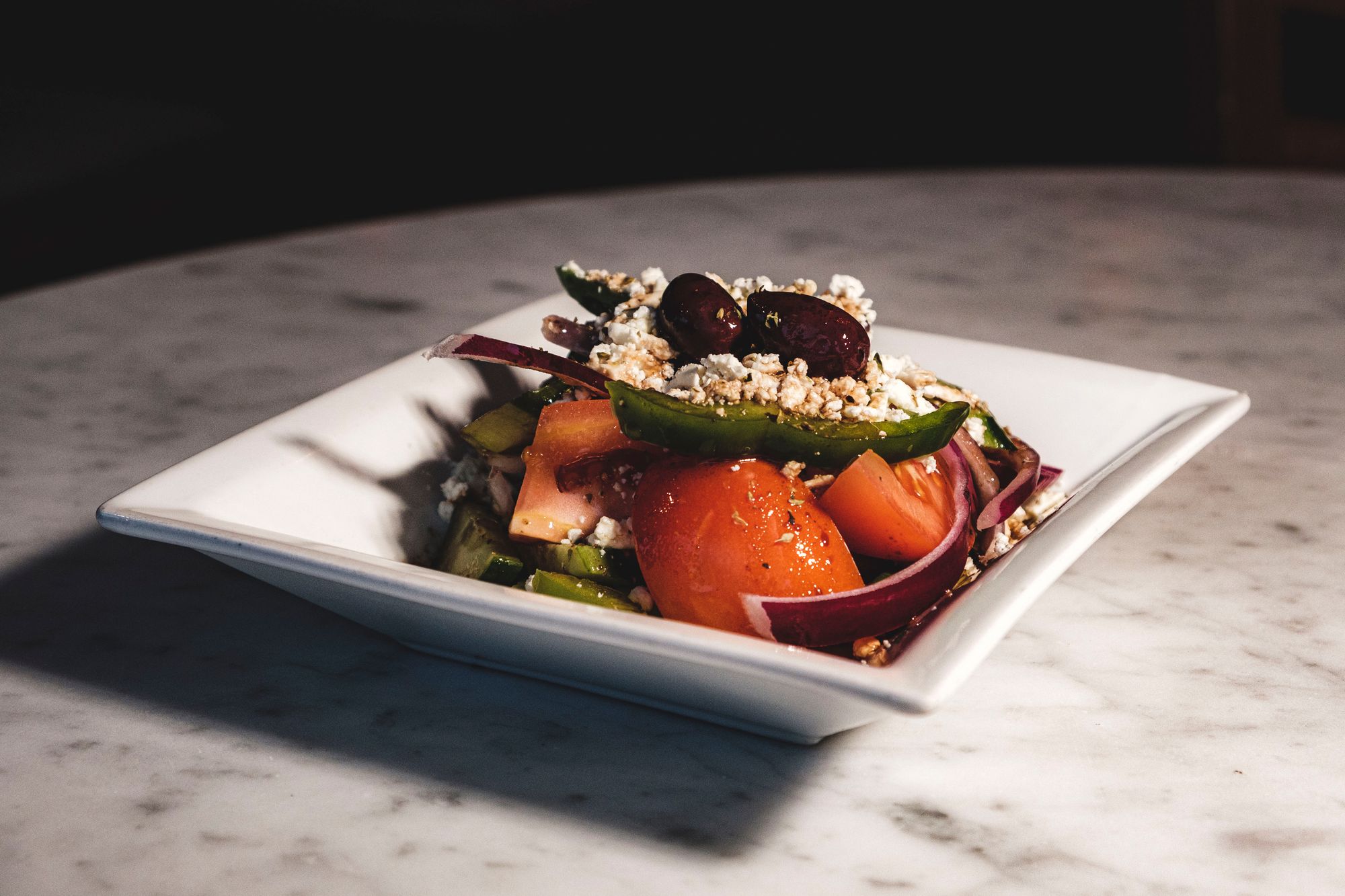 The lemon roasted potatoes are worth their own paragraph. Potatoes sound basic but there is something special about the spuds at Apollonia. Just like with the meats, these were easy to cleave into with a fork and were full of flavour – the lemon and seasoning really soaked through the potato and just writing about them is making me salivate. I could eat a plate of those potatoes and still want more for my next meal.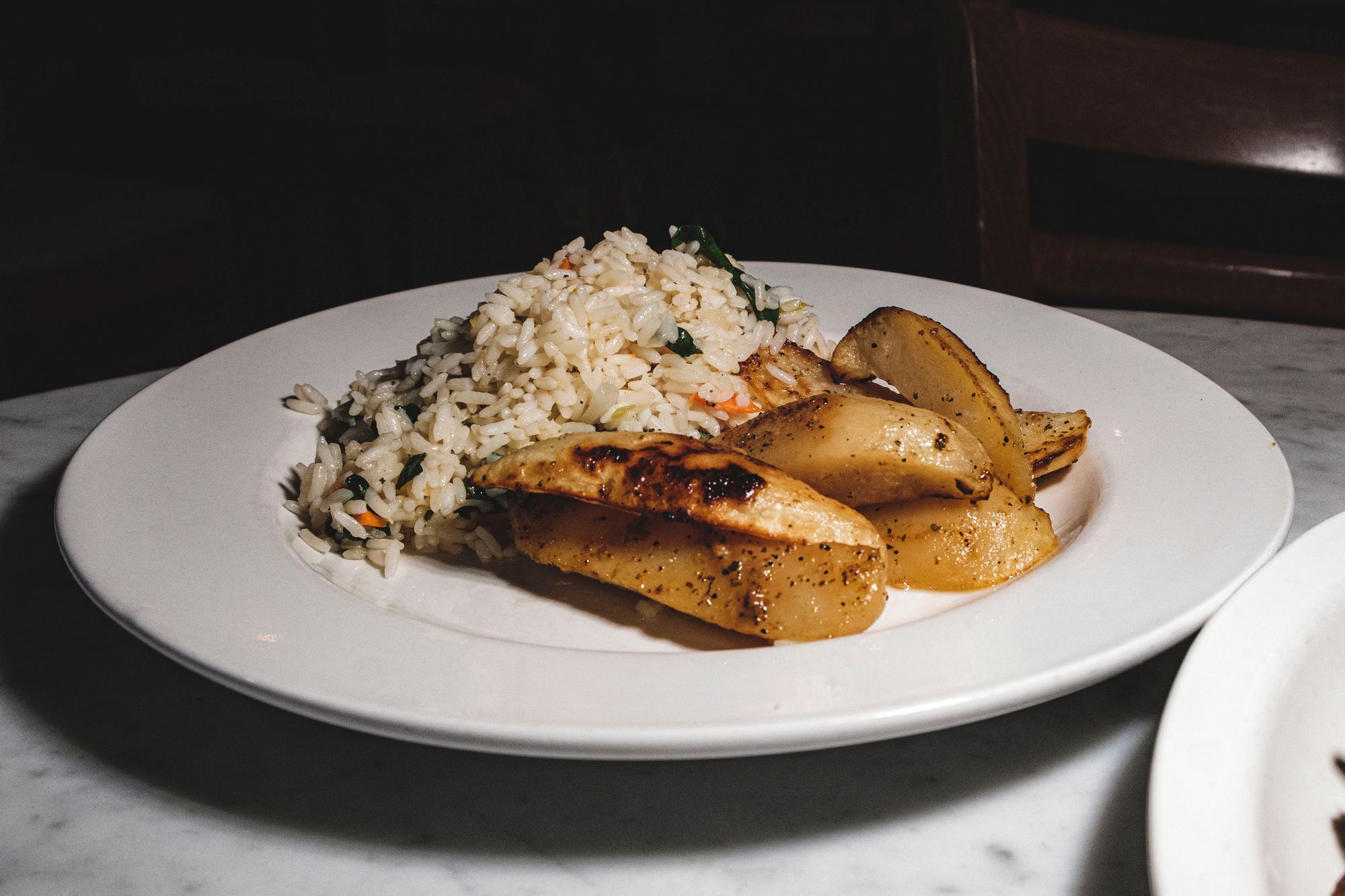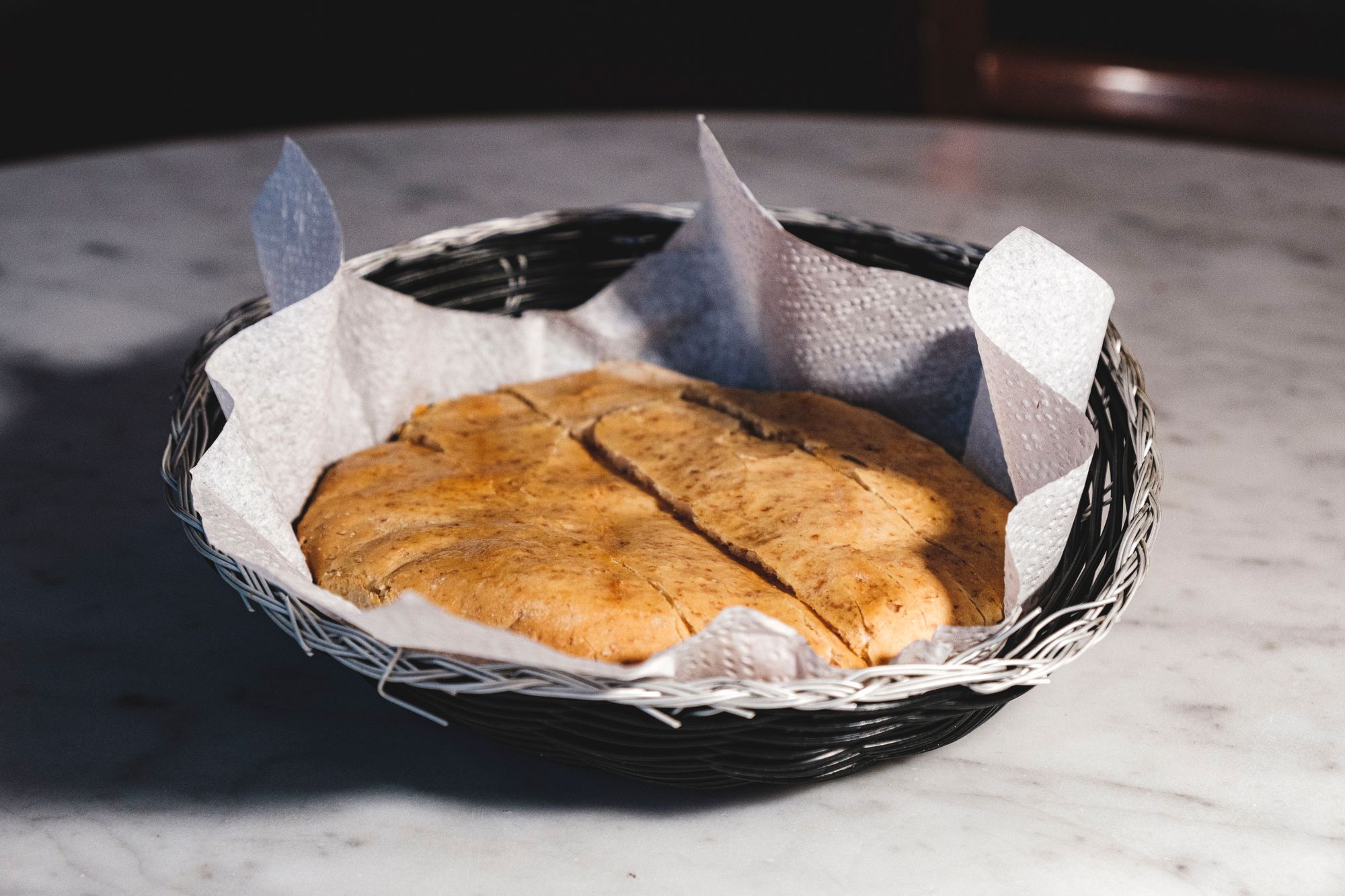 Features:
Apollonia is a 20-year old, family-style restaurant located at the edge of neighbourhoods where Kitsilano meets Granville Island. If you've ever run the Vancouver Sun Run, you've likely run past this place remarking what a cute little restaurant it is with the cute banner hanging from the awning and the logo emblazoned onto the windows.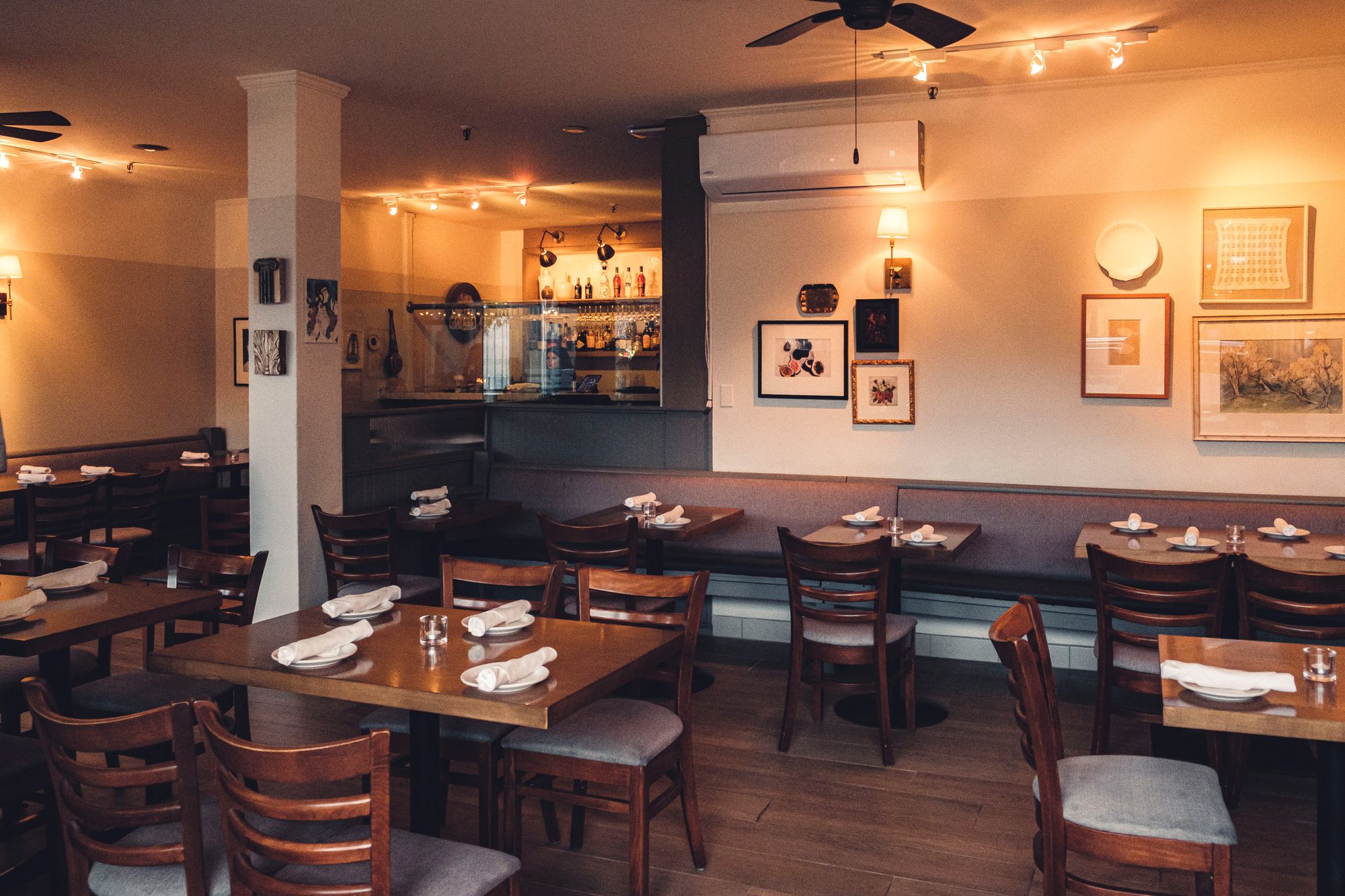 Inside is seating for about 60 guests with beautiful clean tabletops and linen for your dining service. Considering all entrees are under $30 on the menu and the portion sizing, I think this is a restaurant where your dollar goes much further than other spots in the surrounding area. The vibe inside is also that of your γιαγιά (Greek grandmother) from another lifetime with cute dishware and portraits being displayed on the wall.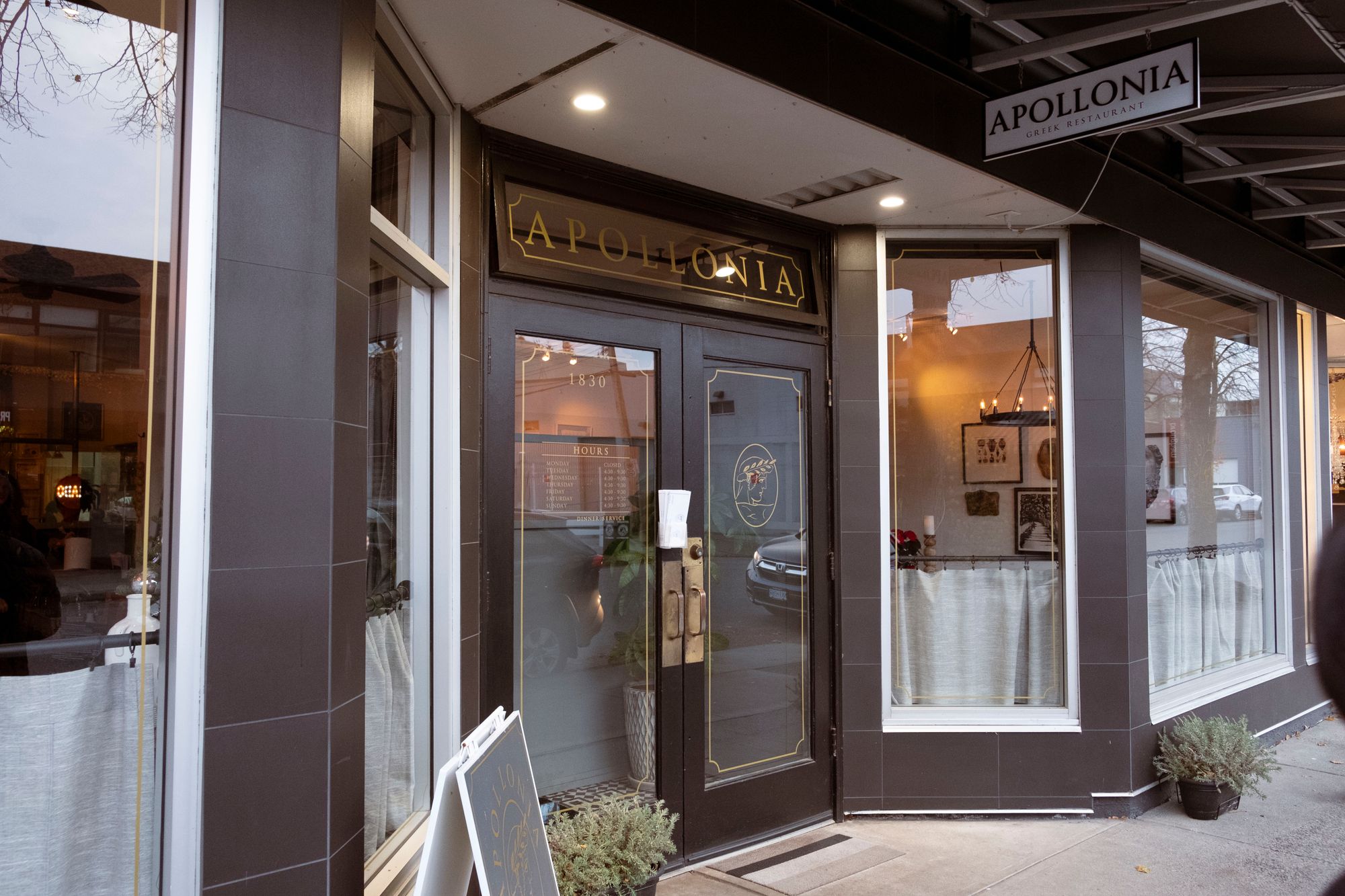 Final Thoughts:
One-liner: The family-style Greek restaurant that hits high on value and one you've likely always noticed on your way in and out of Granville Island and wondered what was inside
Highlight: Roasted Lamb
Price per person: $30-$60
Would I go back? Yes.