Sometimes, simple is just enough. I might be in the minority when I say this, but I love burgers. I love that a concept of bun, patty, and the usual condiments can either be enjoyed in the classic formula or with some extra zig. When I saw BRGR BRGR was opening up in Abbotsford and Vancouver, I knew that this was an eatery I had to visit. After a recent furniture jaunt, we took a lunch break at the Abbotsford location.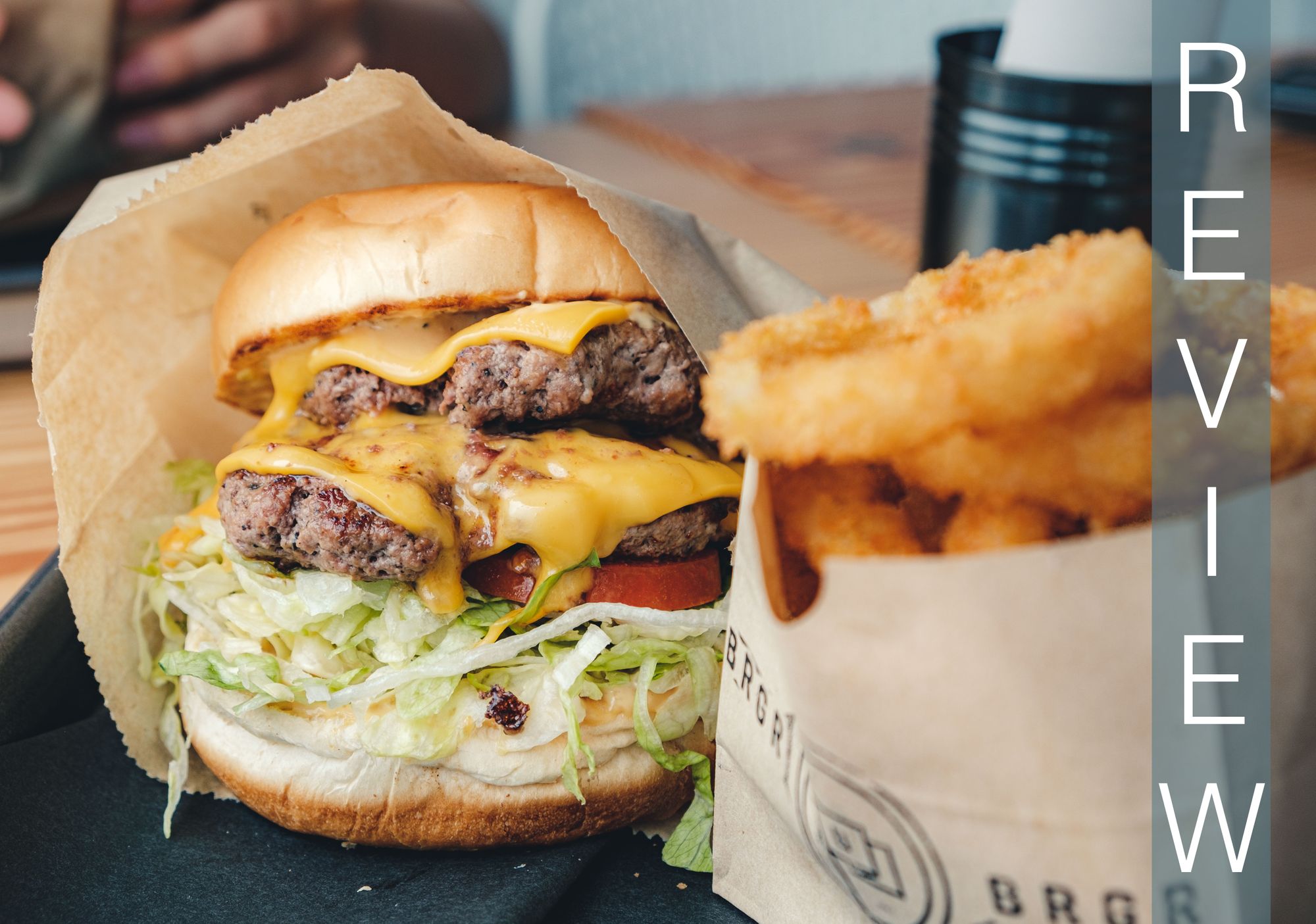 Food:
Team Tastic came here for a Friday lunch and I had a great taste of the following:
BRGR BRGR ($15)
RINGS ($4)
PLNT BRGR ($12)
The BRGR BRGR is made with 2x Lepp Farm BRGR patties, American Cheese, Lettuce, Tomato, BRGR sauce (rich bacon flavour, ketchup, mustard and relish base, yielding a sweet taste with a hint of spice from harissa). Standard formula of creation here, but the big draw is the local sourcing of patties from Lepp Farm, which is located just up the road in northern Abbotsford. I'm generally in favour of a local supplier for my food to reduce the carbon footprint my meal. In this case, the supplier yielded a pretty good product.
Structure-wise, the bun was just thick enough to handle the juice from the meat, the condiments in lettuce and tomato were plentiful, and the patties had a nice char on the outside. I think the patties were a little on the well-done side but maybe this was a requirement of the restaurant (generally, you have to cook to at least well-done tempuratures unless you grind the meat yourself on-premises).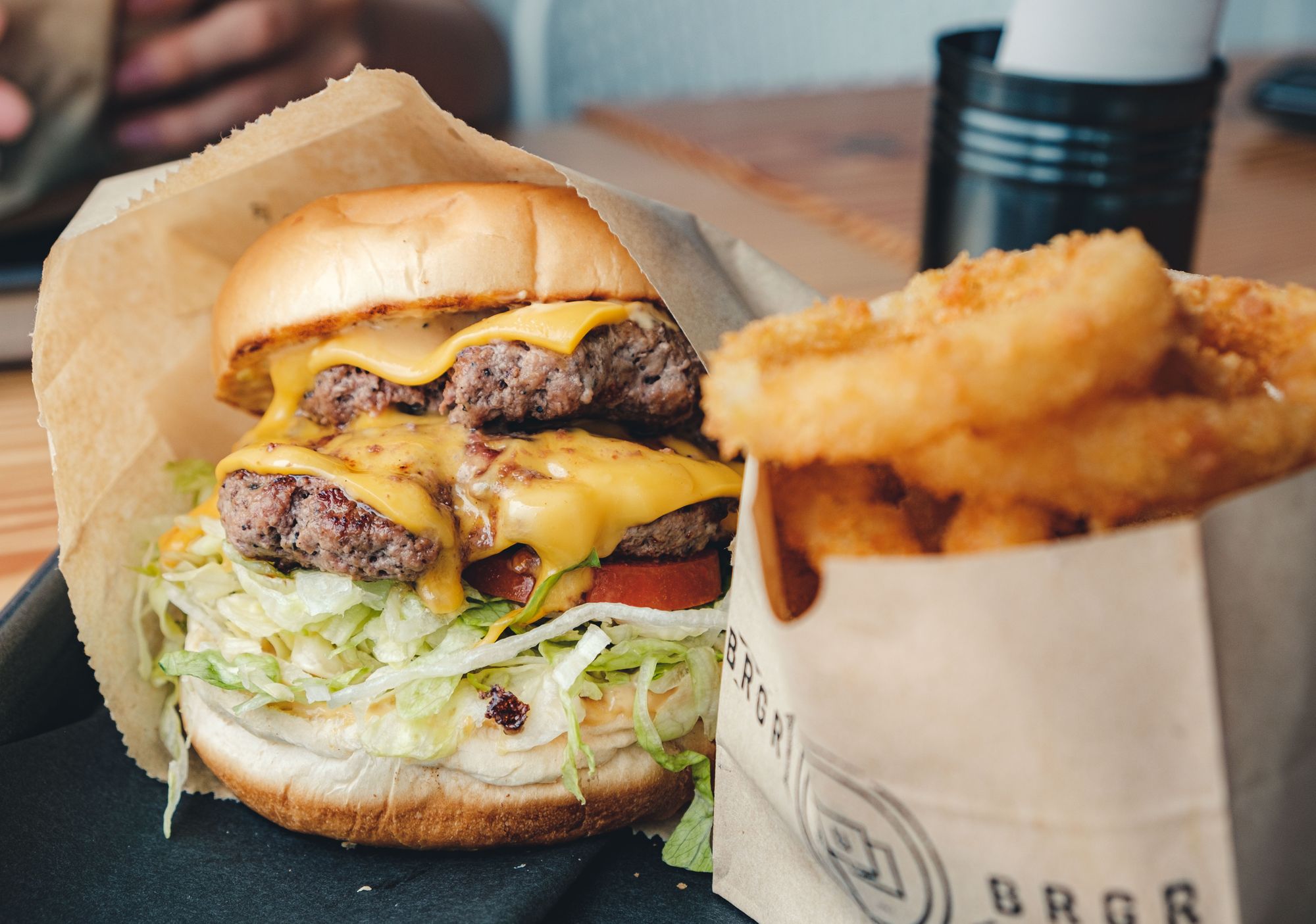 The RINGS were a real treat. With panko breading, the texture on these rings was extra flaky and I loved the fact that when I bit into the onion ring, I could cleave through the entire chunk and the onion was fresh enough to tear off without pulling out the rest of the ring from the shell.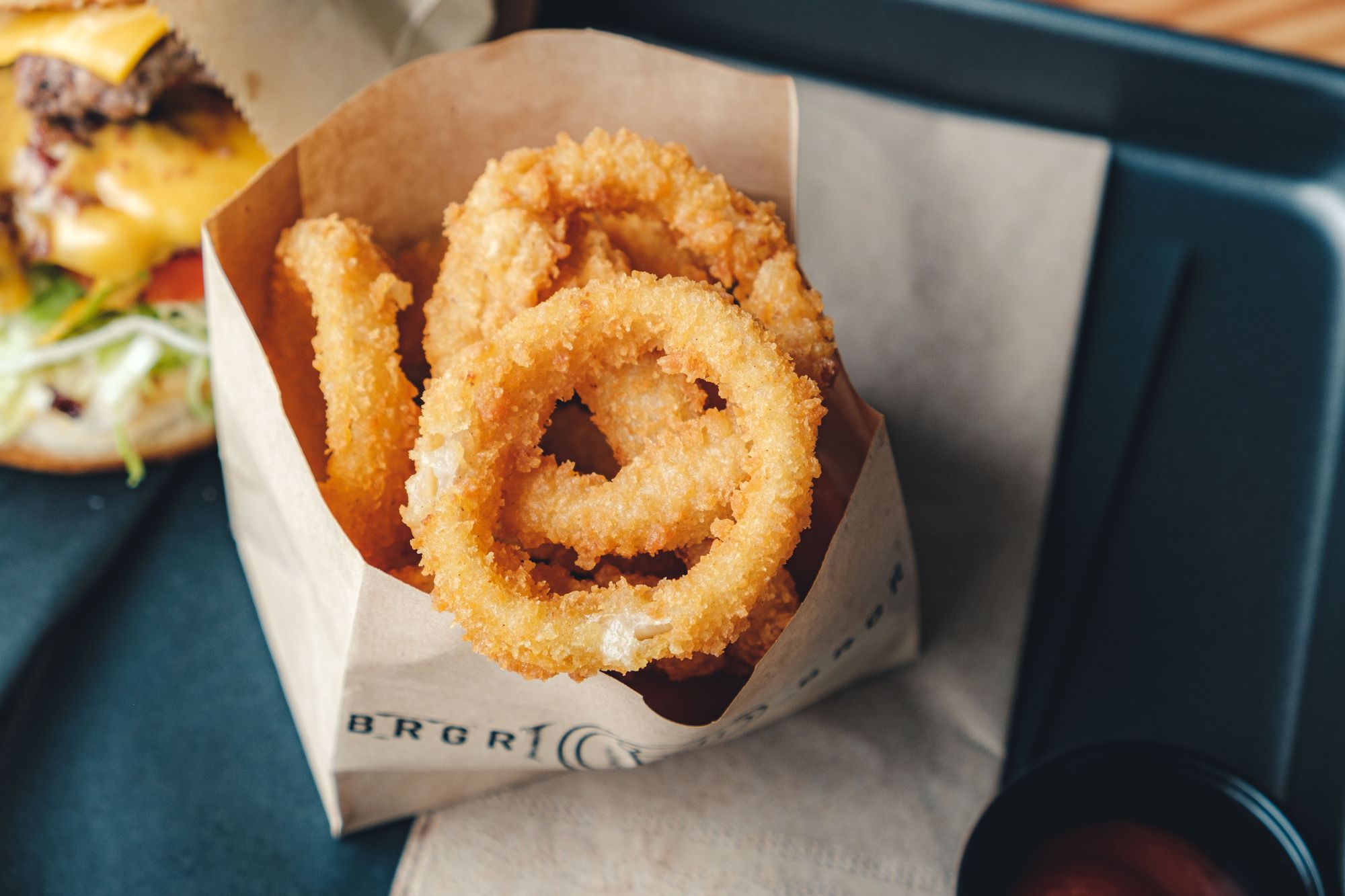 The PLNT BRGR (stylized as "VRGR BRGR") used the same bun but featured a Beyond plant-based patty, 'VRGR' sauce, vegan cheese, lettuce, and tomato. It could be that we got a burger with a sad arrangement of condiments, but man was I sad at the presentation of cheese and tomato. The cheese was but a thin layer of orange on the burger and the tomato was a small chunky end piece of a tomato. It tasted like a burger but I think the seasoning and sauce was lacking compared to the brgr brgr. Maybe if I was a vegan or vegetarian I'd think this is alright but since I consume both kinds of patties I think you are doing yourself a disservice in ordering the PLNT BRGR if you are an omnivore.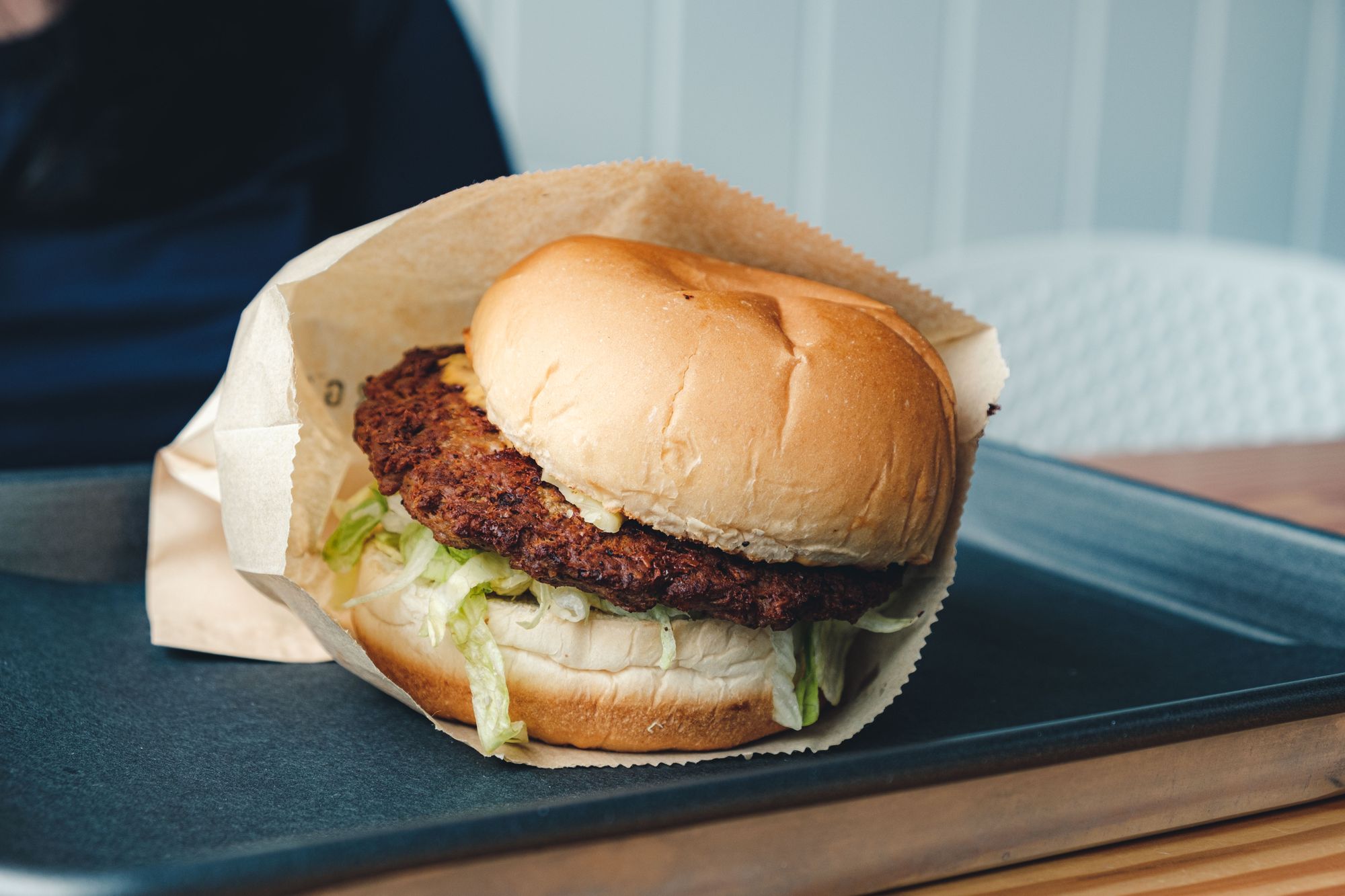 Features:
BRGR BRGR is a corner restaurant in downtown Abbotsford and they have a sister location in Vancouver's Gastown neighbourhood. The vibe inside is very welcoming with lots of white and turqoise, making it feel like you're visiting a burger shack situated at a beach. There is currently seating for about 25 guests inside with about the same number outside.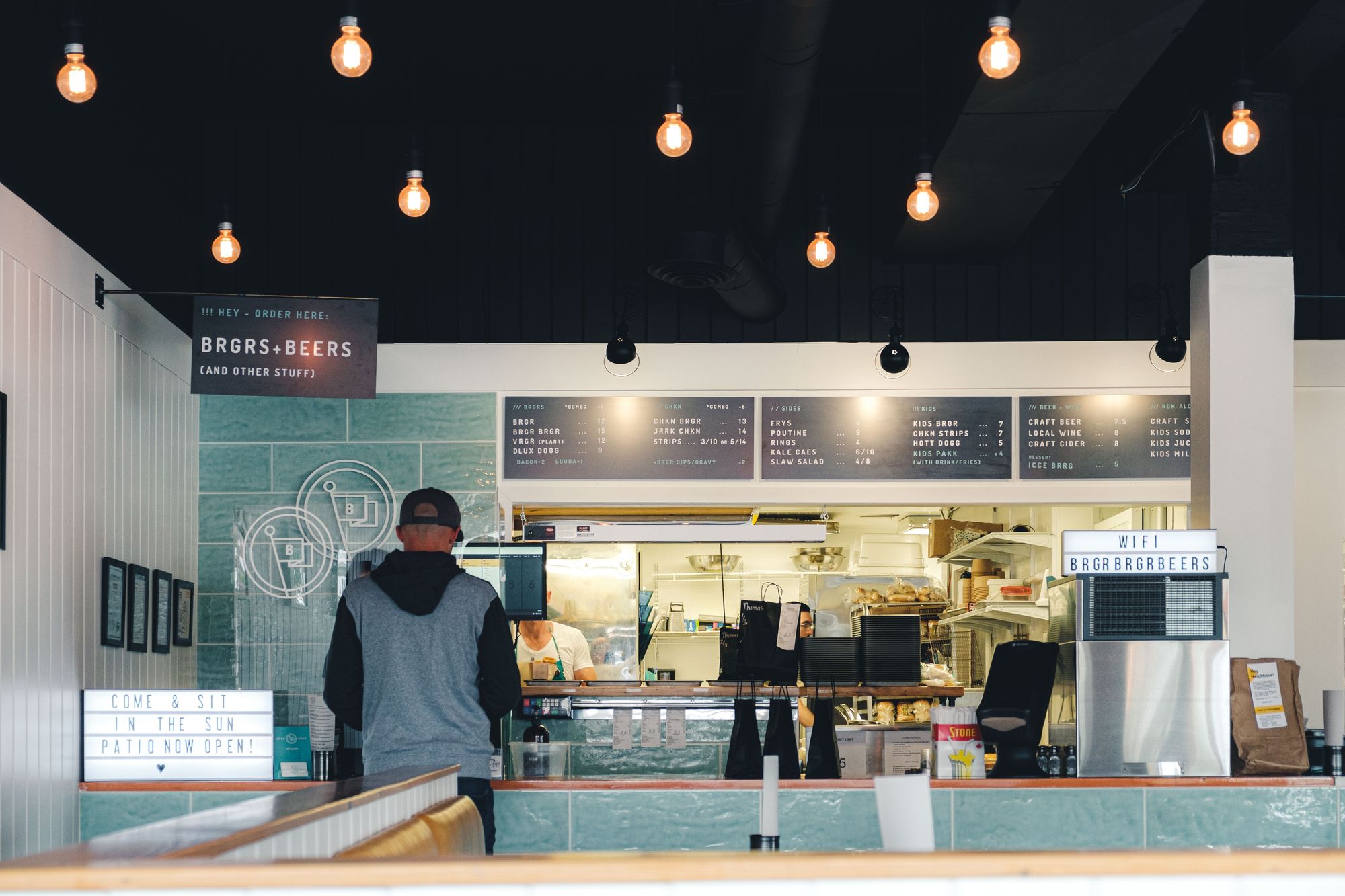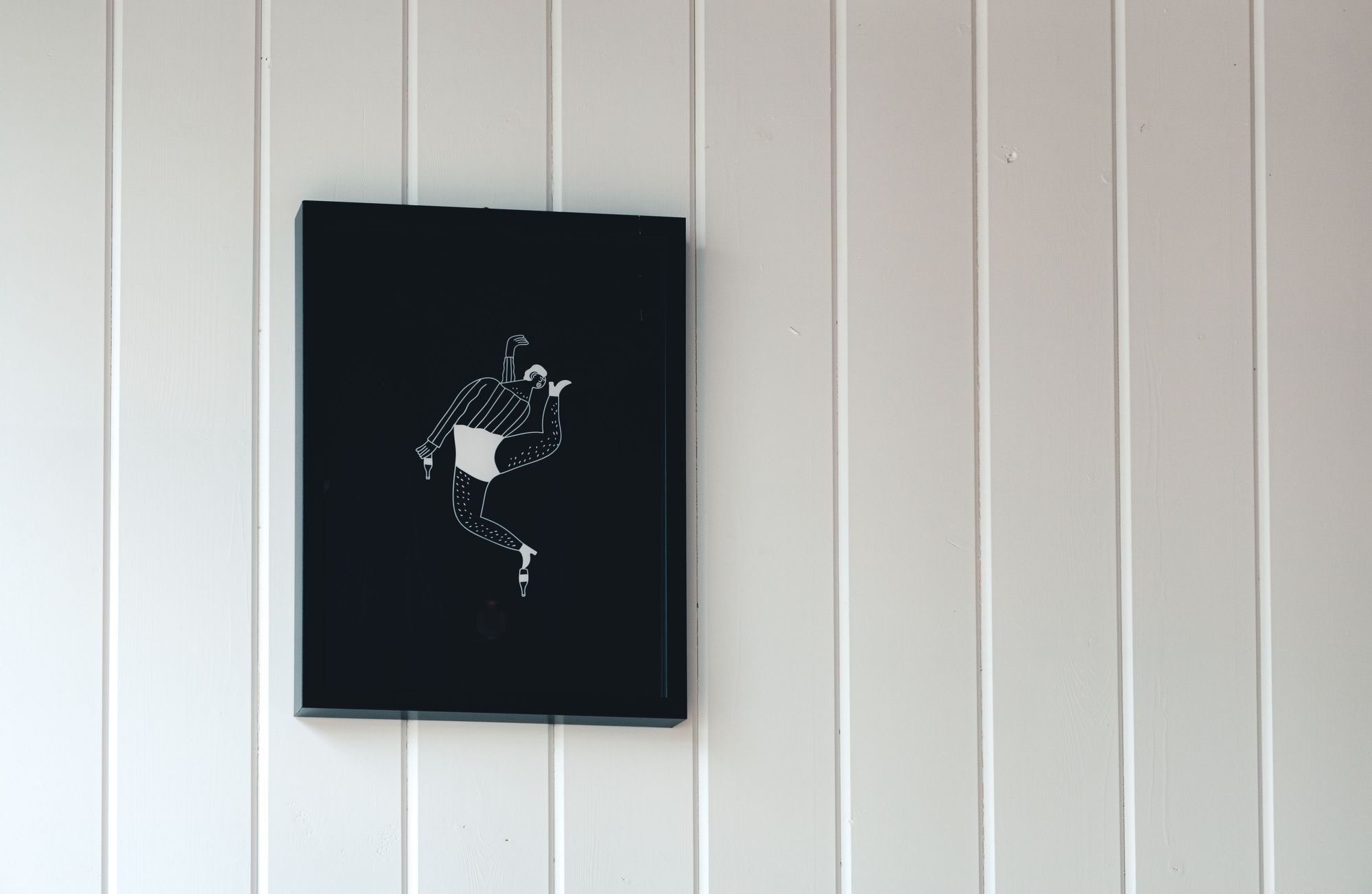 Service:
At BRGR BRGR, you'll place and pay for your order prior to receiving it at your table. You'll bus your table yourself when you are finished. The wait time for our burgers was about 10 minutes which was perfectly fine and it wasn't very busy for dine-in on a Friday noon hour.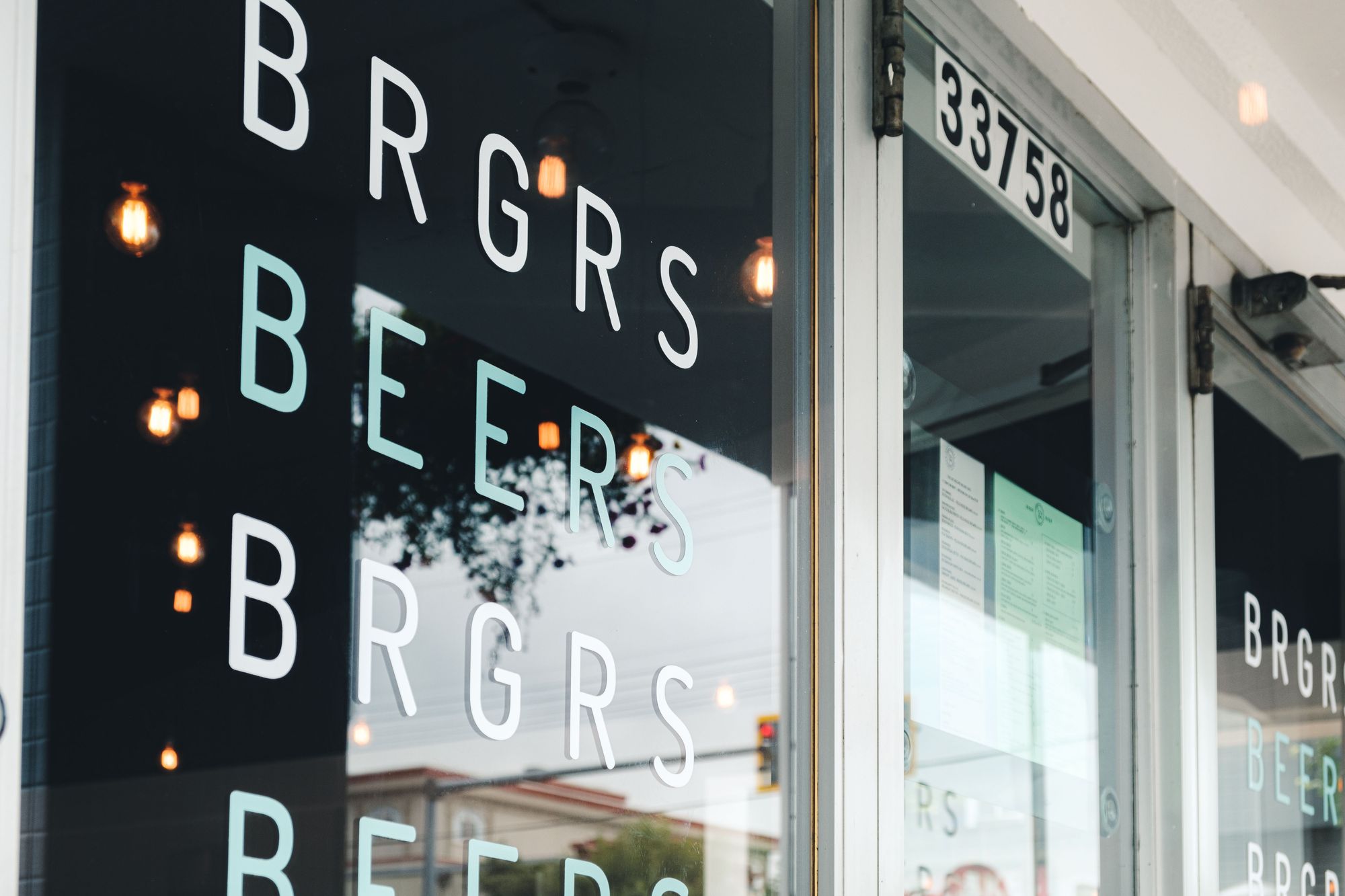 Noted Health and Safety Measures:
Plexiglass screen on order counter separating staff and customers
Wider spaces between tables inside
Outdoor patio
Overall, a below average approach to dining in the new normal. None of the staff behind the counter were wearing masks which was the biggest shame for me. To the average person, I'd recommend sitting outside where possible. If you normally mask up outside, you probably won't be pleased here.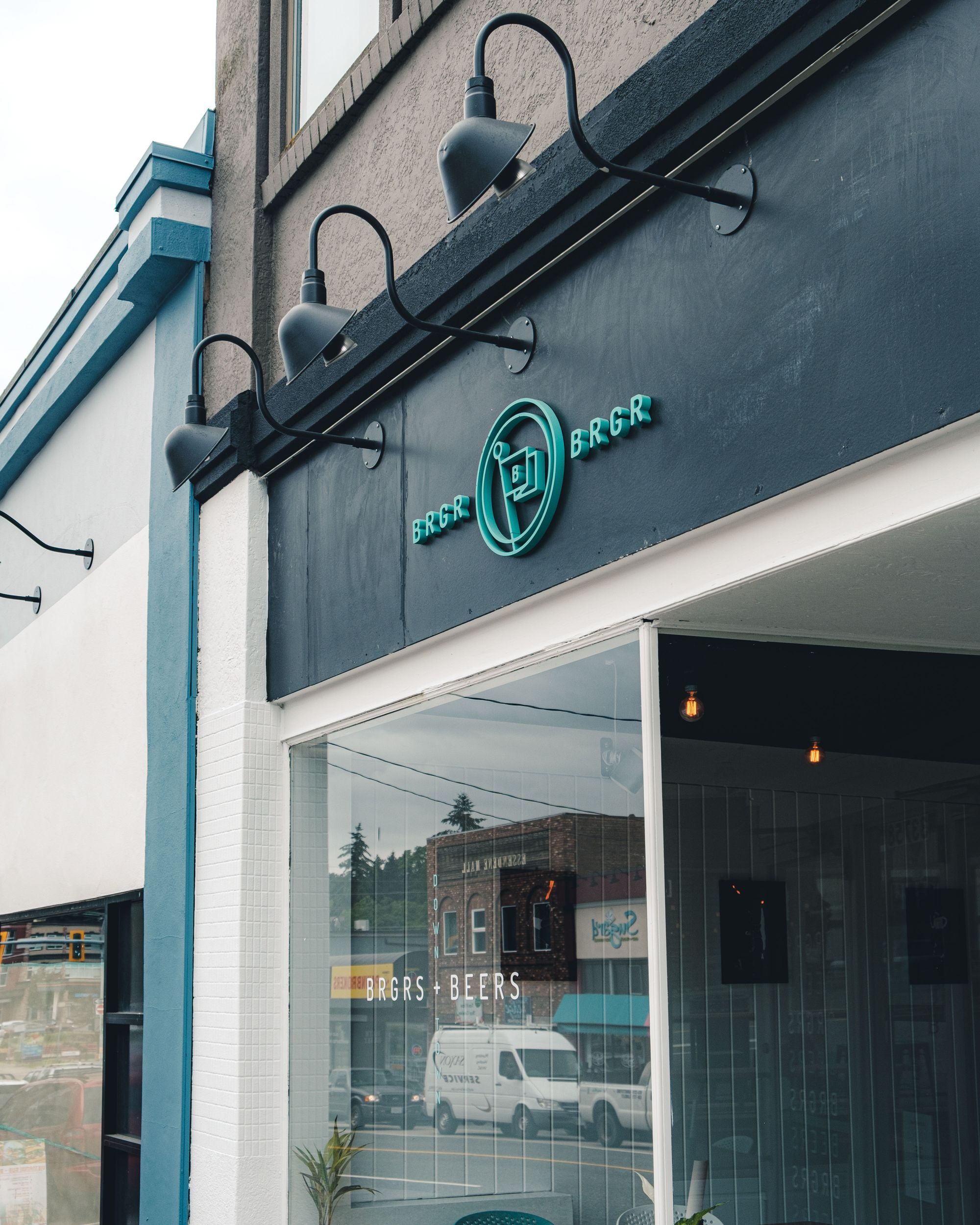 Final Thoughts:
One-liner: A fun, burger-first outcrop in downtown Abbotsford that does what it must to build some safety between staff and customers and sources very locally for its meat patties
Highlight: BRGR BRGR
Price per person: $16-$20
Would I go back? No.