As we continue our journey through the global pandemic, news of brand new eateries gets me excited for when it'll be acceptable to dine in restaurants with whoever I want. In the meantime, as exciting as takeout can be, I feel it doesn't do justice for the whole restaurant experience, so there's not much to blog about. Food trucks though, offer that full dining experience in takeout form because that's how they roll. Crack On has recently rolled itself out as the one-stop brewery food stop that's become popular for any spot that lacks a kitchen, so I checked it out last weekend. It went quite well for a newcomer on the scene, but it's sadly nothing game-changing.
Food:
Team Tastic got takeout from Crack On and I had a great taste of the following:
Crack Sandwich ($11)
Mad Yolk Sandwich ($11)
The crack sandwich is the marquee sandwich of the truck. Loaded with Two Rivers maple sausage, cheddar, tomato relish, candied jalapeño, micro greens and lemon thyme housemade aioli, this handheld sourdough morsel packs a punch in the juicy sausage lathered in the sweet tomato relish. A lot of sensations on my tongue were tickled and I loved seeing all sides of the sourdough be buttered. The sandwich comes with a fried egg though I felt the yolk was a tad too well-done. And though there is cheddar involved, the layer is quite thin which means a little less pull to be had. Nonetheless, out of the two sandwiches we got, I think this is the one worth trying.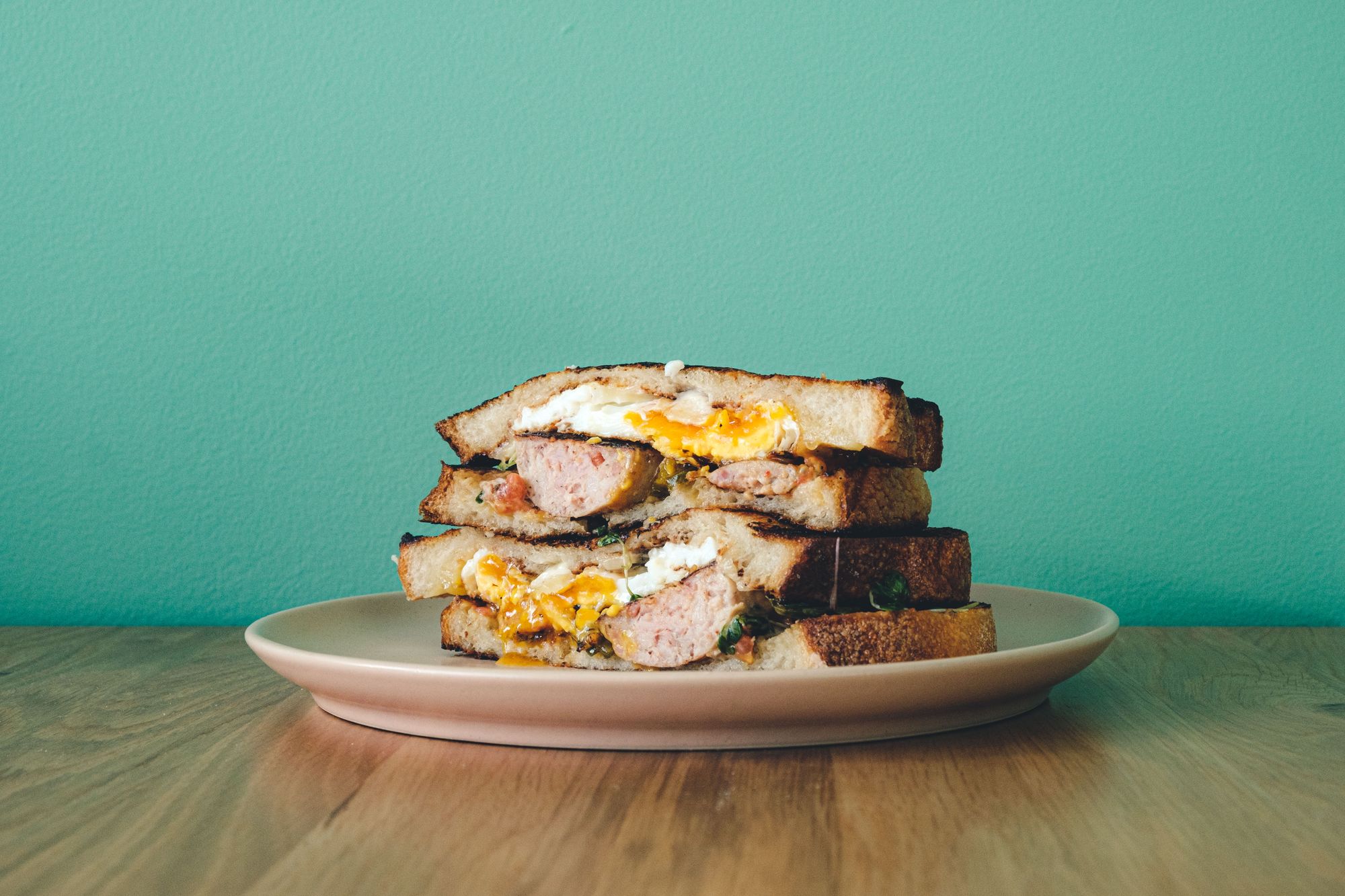 On the other side of our order was the mad yolk sandwich. This one was stuffed with Pete's Meat beef sausage, Asian pickles, caramelized onions, cheddar, and housemade gochujang aioli, plus the usual micro greens and fried egg. The fried egg here was much harder than the one in the crack sandwich so I'm unsure if that was intentional or if someone left this yolk on the grill a little too long. The best part of this sandwich is the tang from the caramelized onions and gochujang aioli. The meat was a little dry, and in addition to the harder yolk, I don't think this is the sandwich for me. I think the mad yolk sandwich is best suited for someone who wants a drier finish to their sandwich.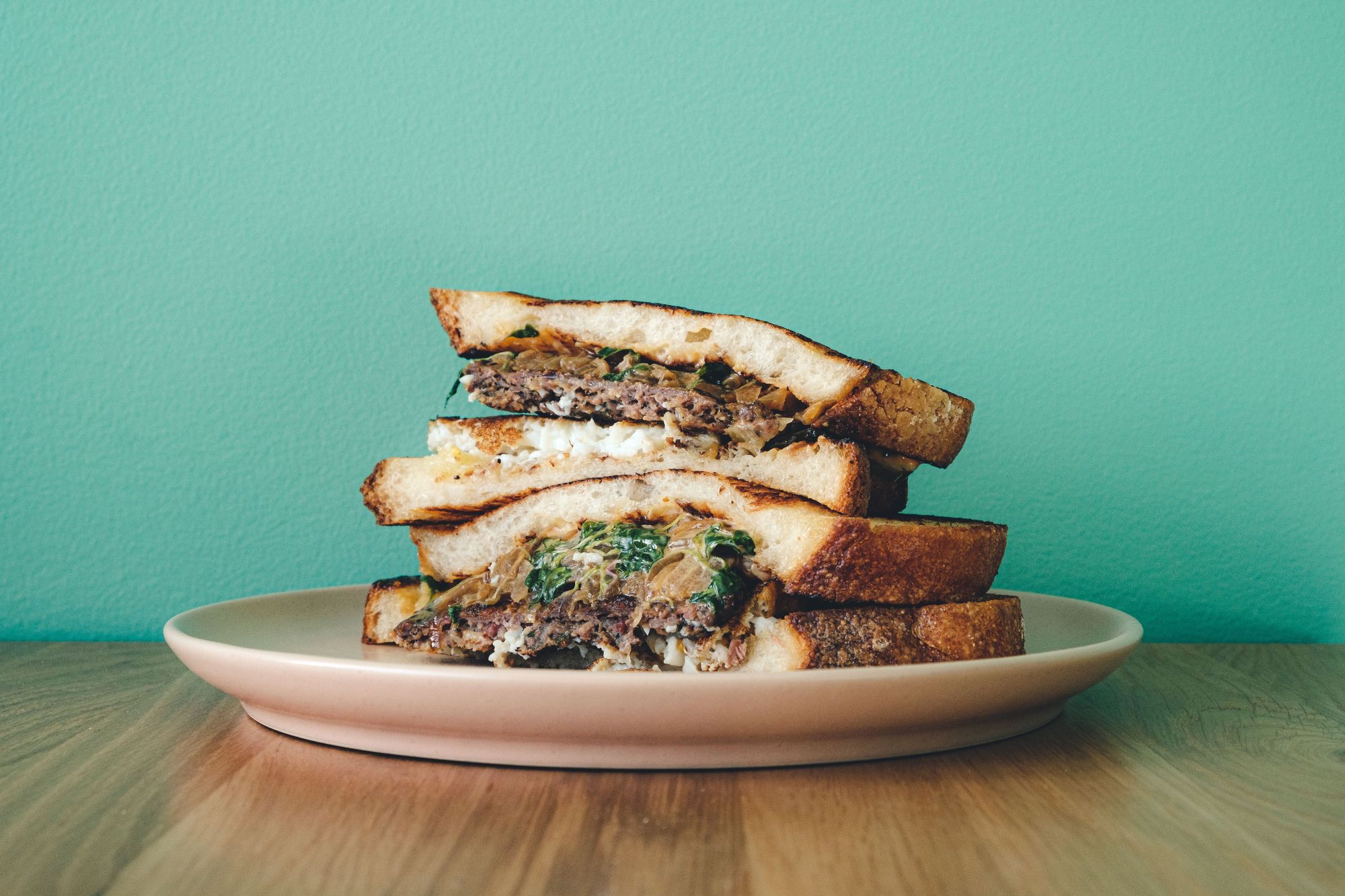 Features:
Crack On food truck has so far made appearances at breweries that don't serve a ton of food, so we're talking places like Dageraad Brewing and Strange Fellows Brewing. Beer and food trucks in my eyes are a perfect combination together provided you have a designated driver. To find the schedule of Crack On, the best way is to consult their Instagram page.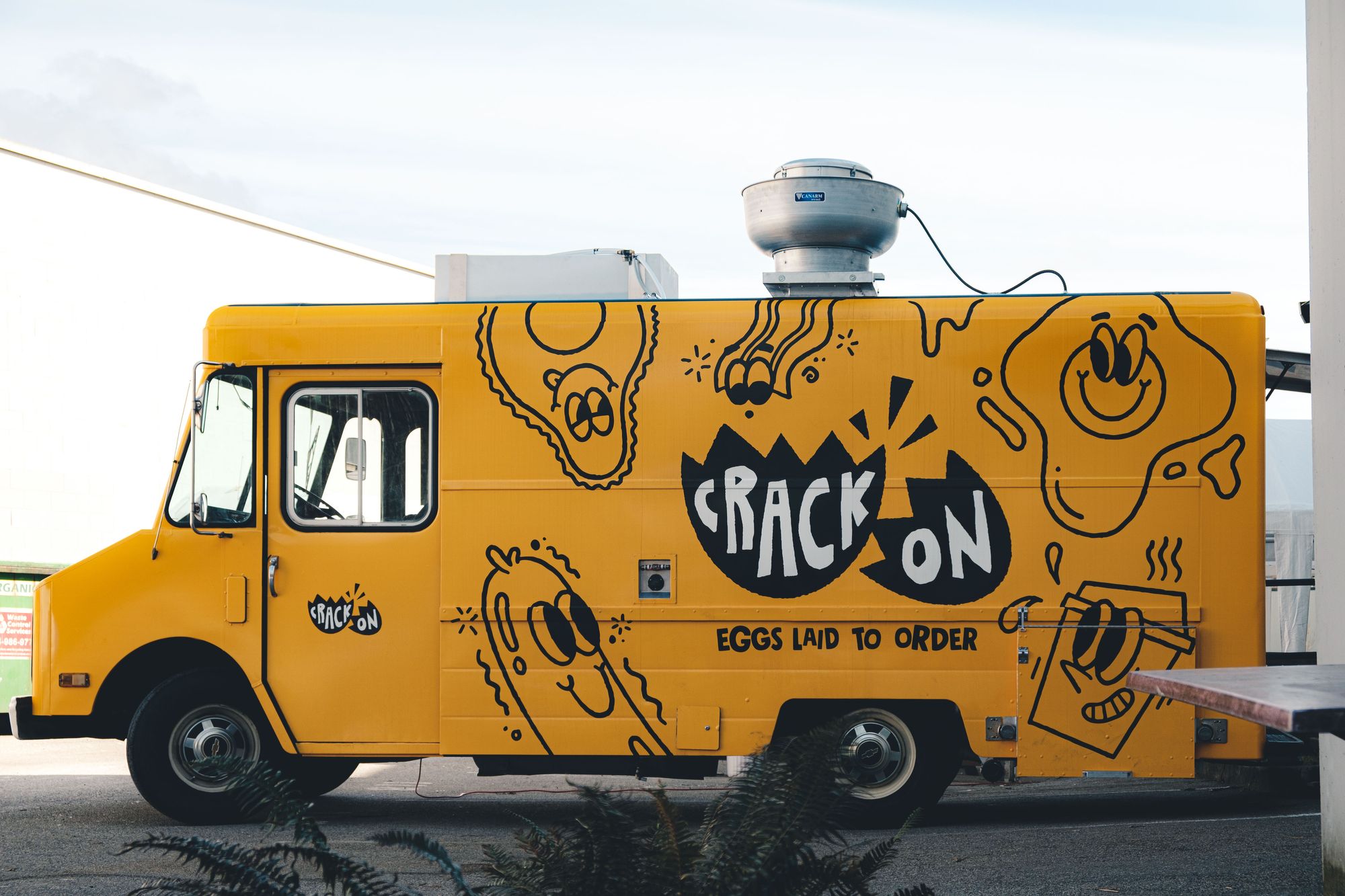 If you're wondering what the "Two Rivers" and "Pete's Meat" monikers on the sandwiches are, it's because Crack On sources this meat from Greater Vancouver for their sandwiches. True, you could buy a thicker footlong from Subway for less than $11, but the point here is that the food truck represents a small-scale business that supports other businesses in the area. For that reason, I think Crack On is worth a one-time try even if the sandwiches don't feel like total game changers.
Final Thoughts:
One-liner: Savoury sandwich options buttered and grilled on all sides to produce a homey breakfast or casual lunch for beer-seeking friends
Highlight: Crack Sandwich
Price per person: $13
Would I go back? No.