Classy is the first word I think of to describe Bruno, located in the Versante Hotel in Richmond. It's the first new hotel in Richmond in a city that hasn't had to try too hard to attract people given it's in the same city as the Vancouver International Airport (YVR). That being said, Bruno punches hard as a fresh new restaurant with an elegant interior and a brunch program that hits a little lighter on the wallet compared to Downtown Vancouver spots. If a guaranteed brunch coma in a posh restaurant is up your alley, you'll want to read about my experience.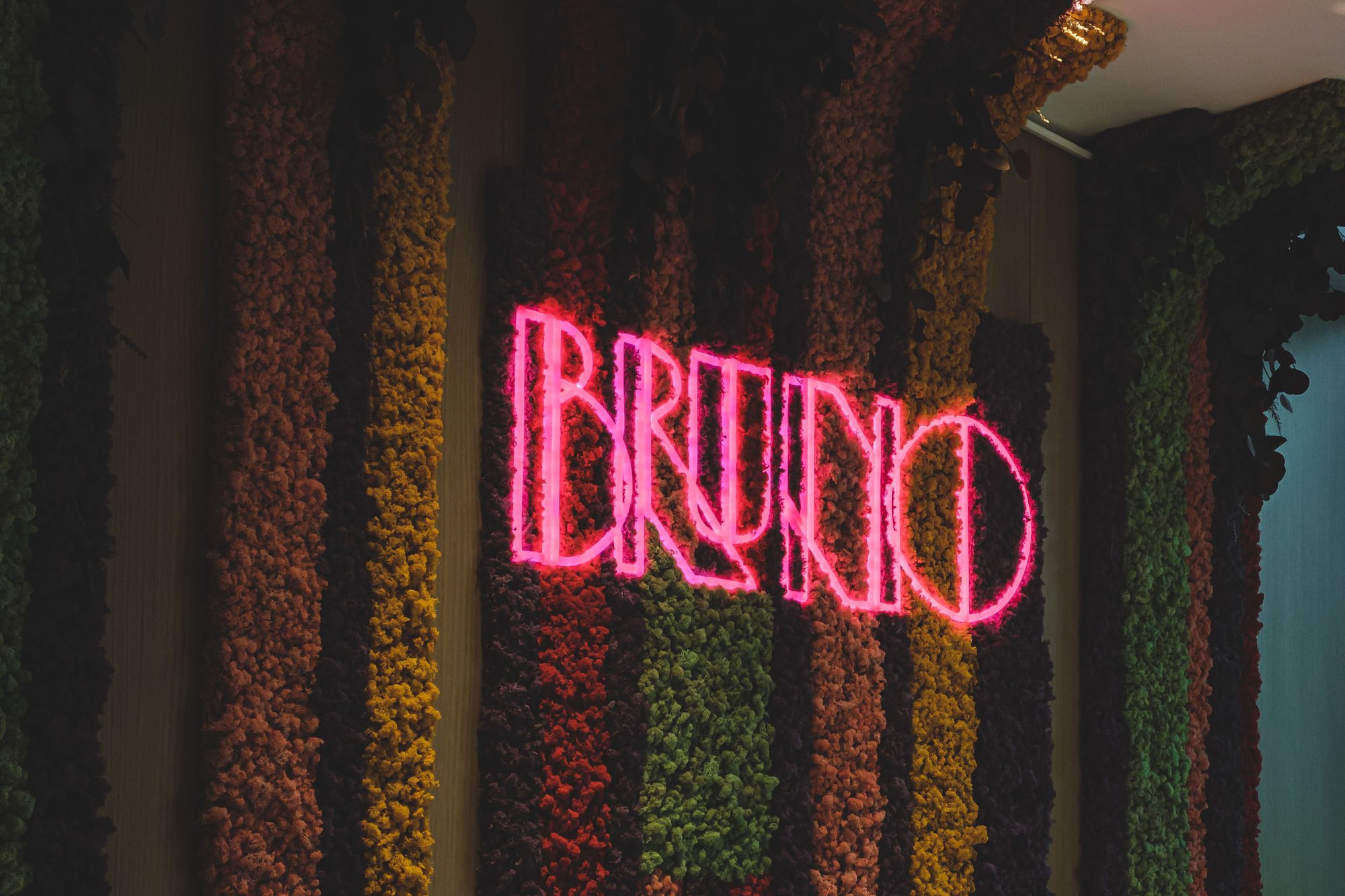 Food:
Team Food Soc came here for a prix fixe Seafood Brunch ($59/person) and I had a great taste of the following:
Tuna & Crab Poke
Chilled Shellfish
Burrata Salad
Truffle Potatoes
Crispy Brussels Sprouts
Salmon Lobster Benny with Fraser Valley Sausage and Double Smoked Bacon
Liege Waffle
This was a ton of food and at $59 a person, cheaper than something you'd get at a place like ARC which serves a bottomless brunch for $65/person. By the time the benny came, I was not worried about leaving hungry.
We kicked things off with the tuna & crab poke, which was a pretty decorated bowl of poke adorned with kelp/seaweed and served with a side of chips to serve as the vessel as well as classic shellfish sauces in order to spice things up. The crab was light but flavourful and I wish the chips were a little more bowl-shaped to better hold the poke. I made do by scooping poke on a plate, spooning on my sauce, and just eating the chips by hand.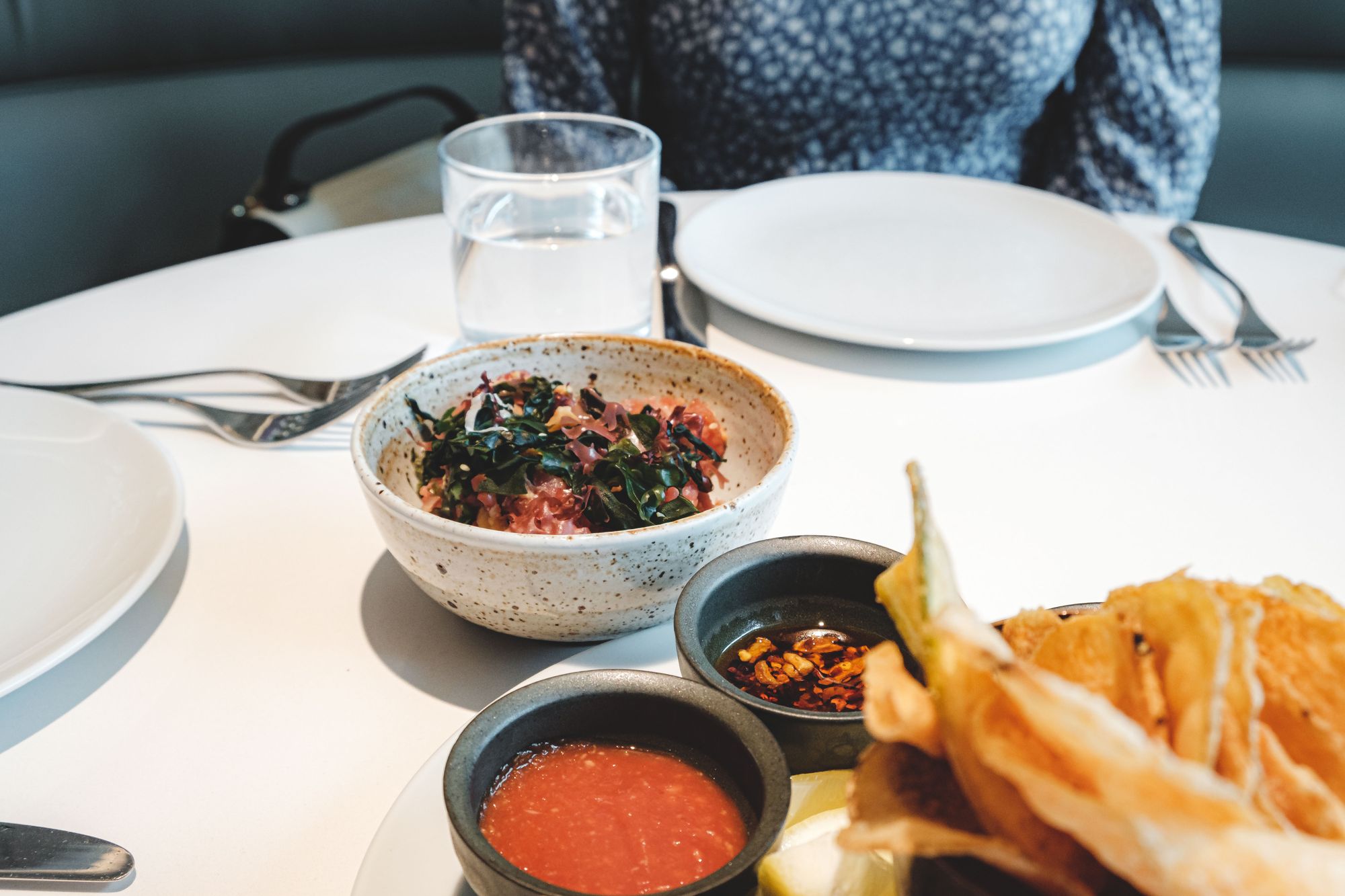 The poke was accompanied by a big bowl of chilled shellfish, consisting of prawn cocktail, mussels, clams, and pink scallops. The scallop and prawns had a ton of bounce in them and tasted refreshing both on their own and with the sauces shared with the tuna & crab poke. I found the mussels and clams to be really mushy and my group decided not to finish them. I was still full by the end of the meal so quantity wasn't a concern but it was a bummer to have bad mussels.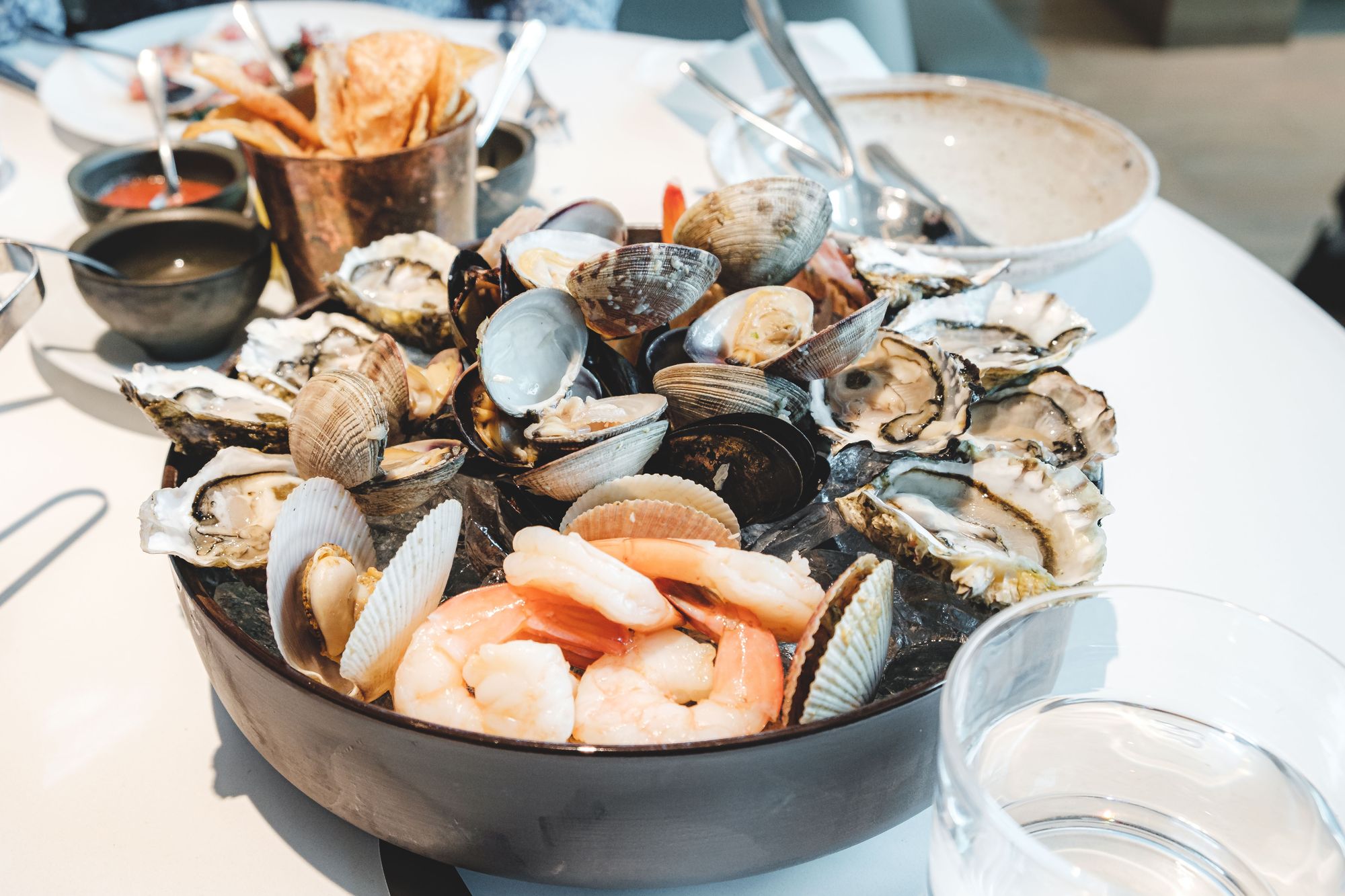 The burrata salad was also not worth writing home about. Adorned with radicchio, endive, orchard fruit (read: strawberries), smoked squash, tomatoes, candied walnut, and mandarin balsamic dressing, this salad had a lot written into its description but the end result was a ton of tomato and not enough dressing. The burrata was amazing as was the presentation but this salad was mostly just a pretty picture.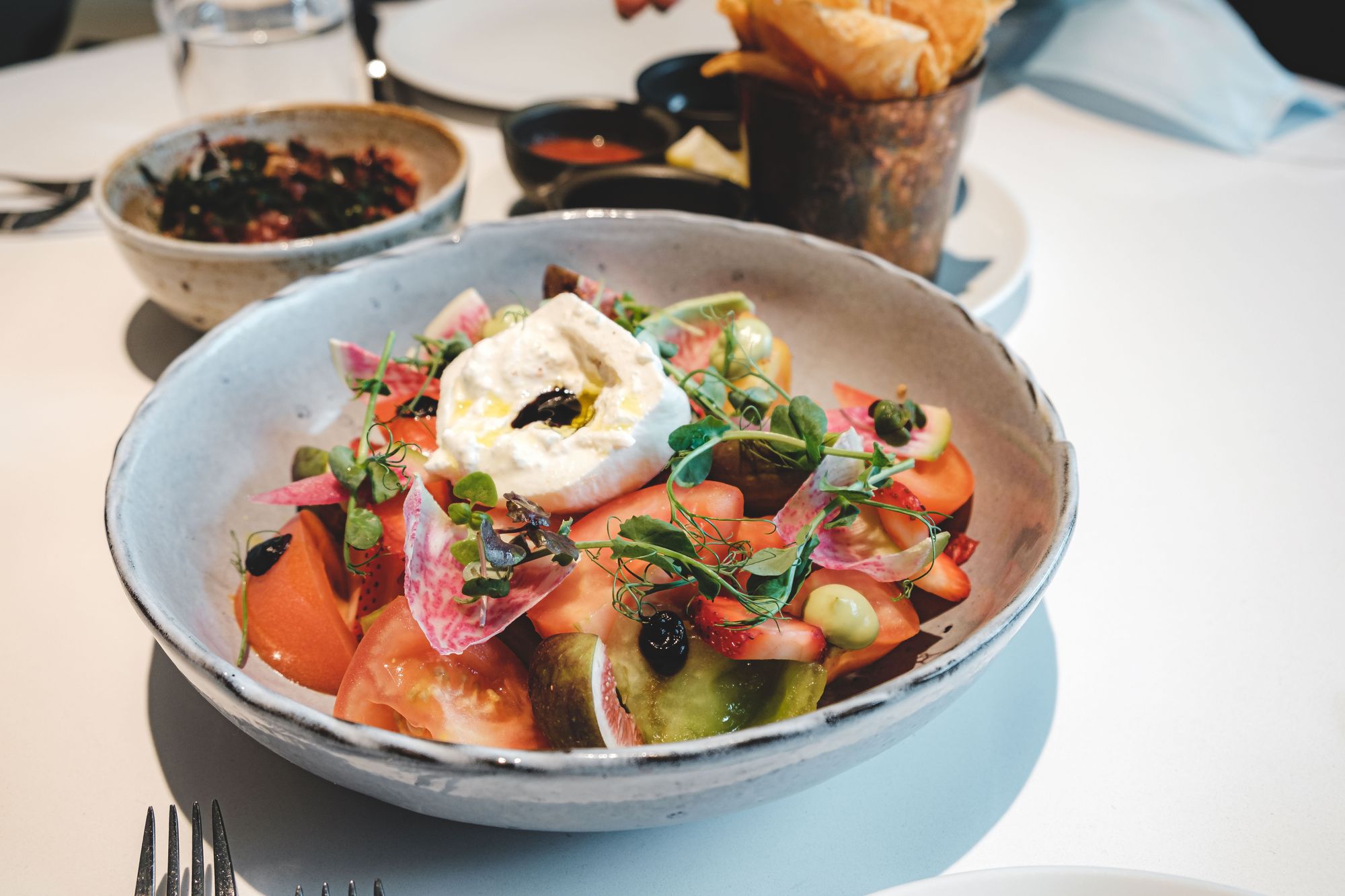 Despite the setbacks in appies, the mains proved delicious. First out the door were sides of brussels sprouts and truffle potatoes and these two made for some high umami notes. The truffle potatoes in particular were fluffy and were easy to cleave with my fork.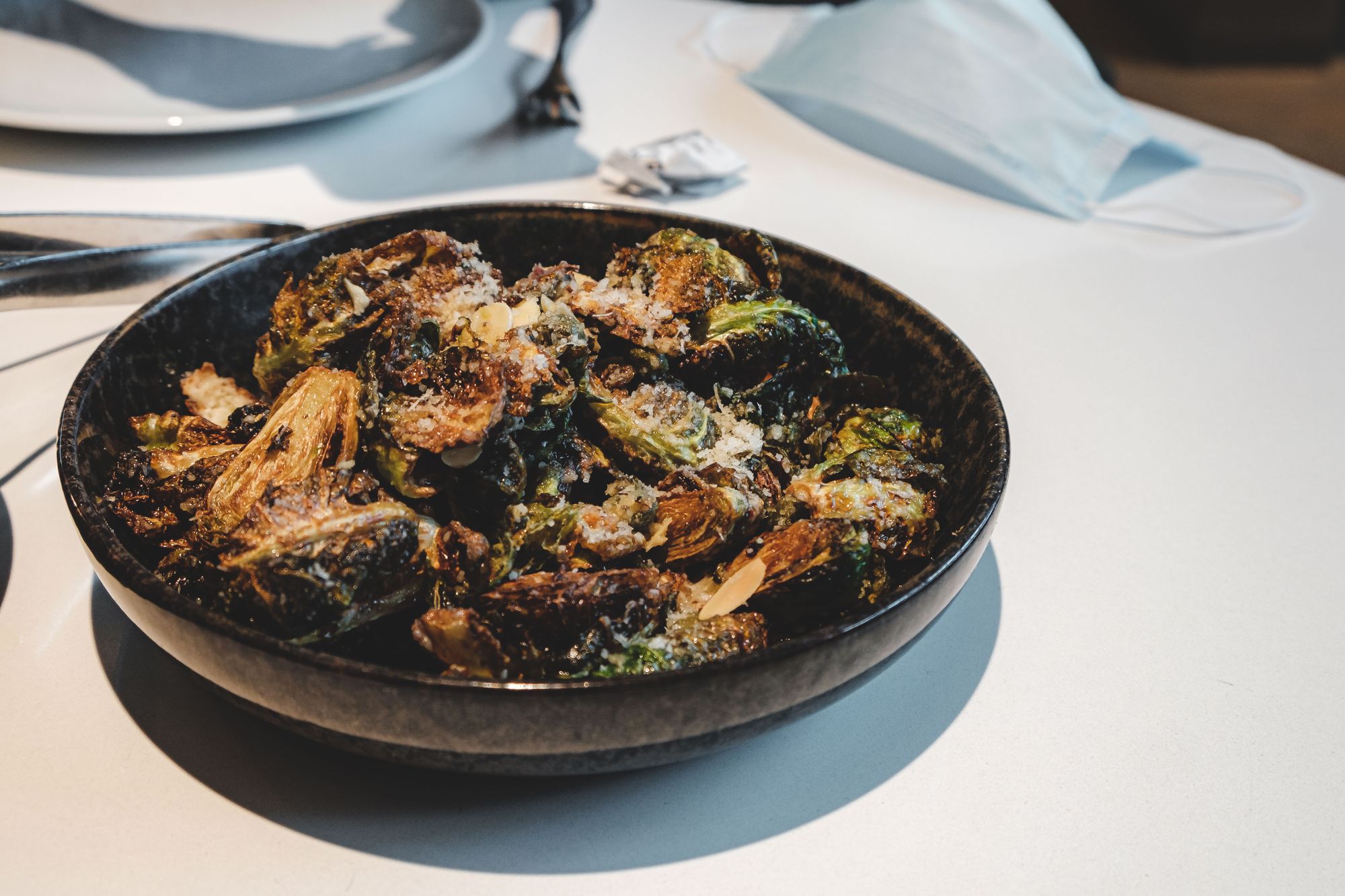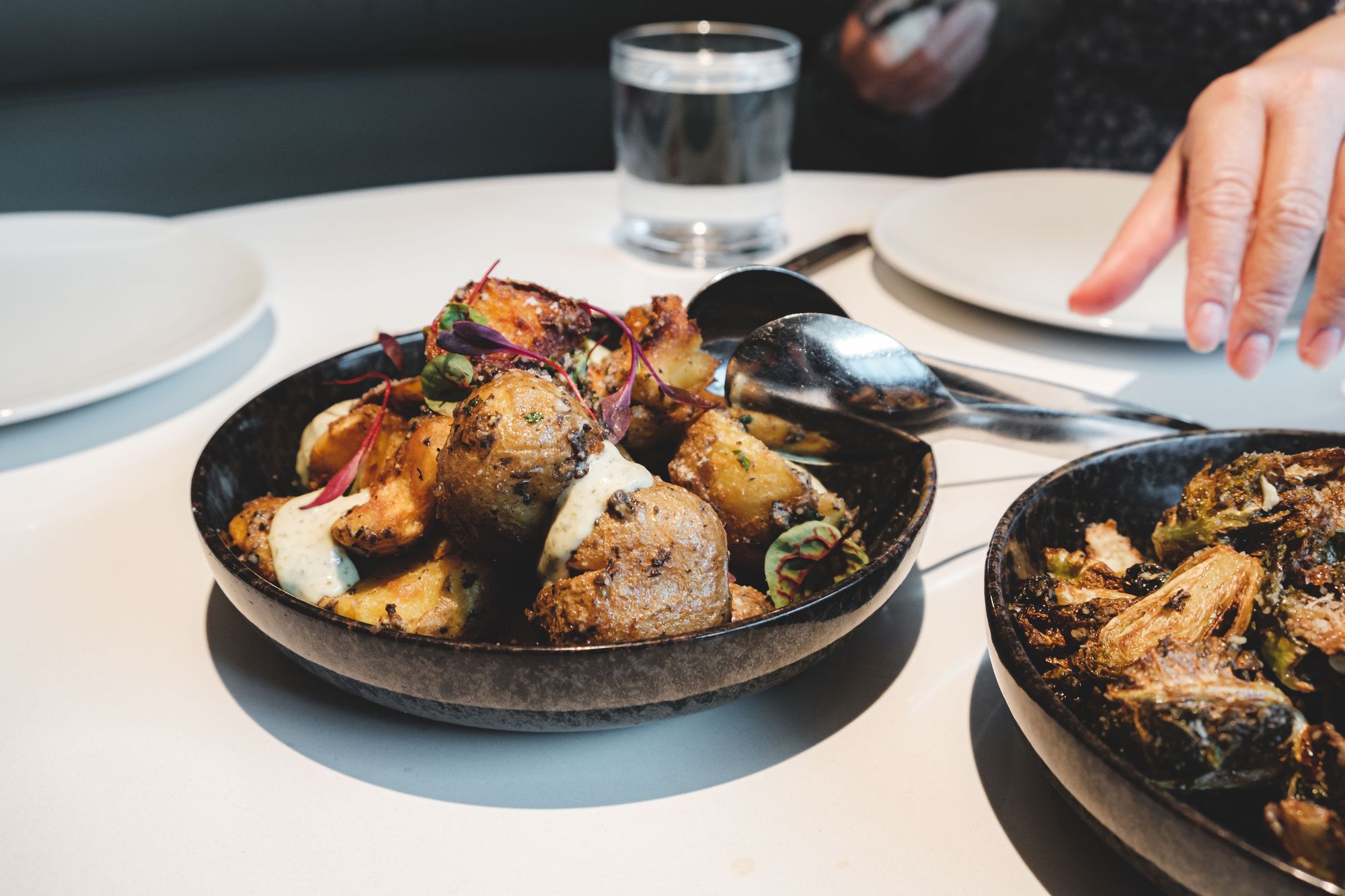 The main attraction was the salmon lobster benny with its sides of Fraser Valley sausage and double-smoked bacon. Hands down this is some of the best bacon I've tasted in Richmond and around Vancouver. There is an irresistible chew on each bite of these massive strips leaving a satisfying feeling for me at the end of the day. The hollandaise on the benny had a bit of briny zap with the bottarga (fish roe) topping. I wish there was a little more lobster on the benny though.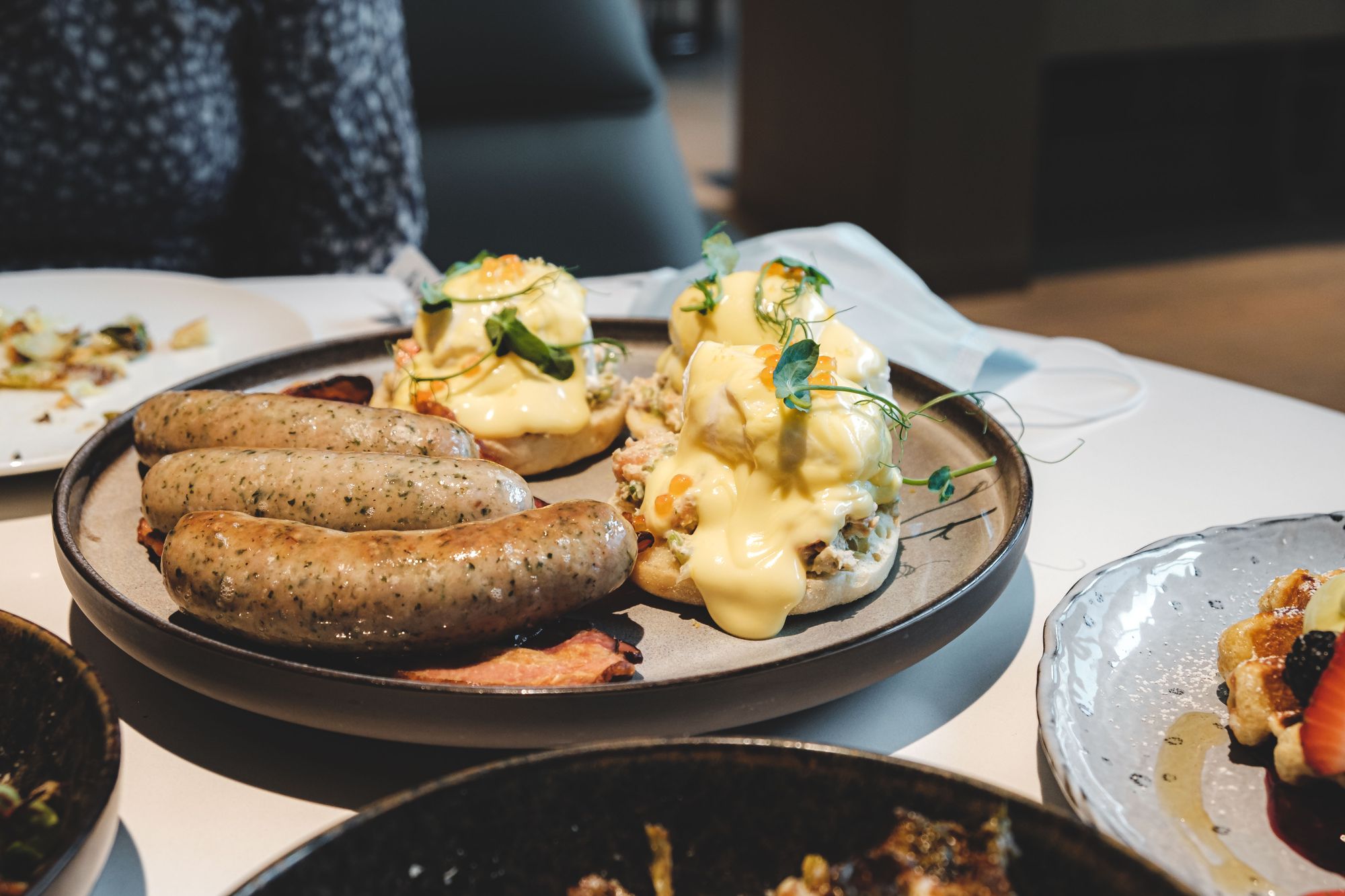 To finish things off, we enjoyed a plate of liege waffles with pistachio mascarpone cream and wild berry compote. Gotta hand it to the pastry chef for making such a beautiful plate to present the fluffy waffle with. Each bite invited me to swirl the waffle into what remaining cream and compote I had left and I happily obliged. At this point I was positively stuffed and glad there wasn't more food coming.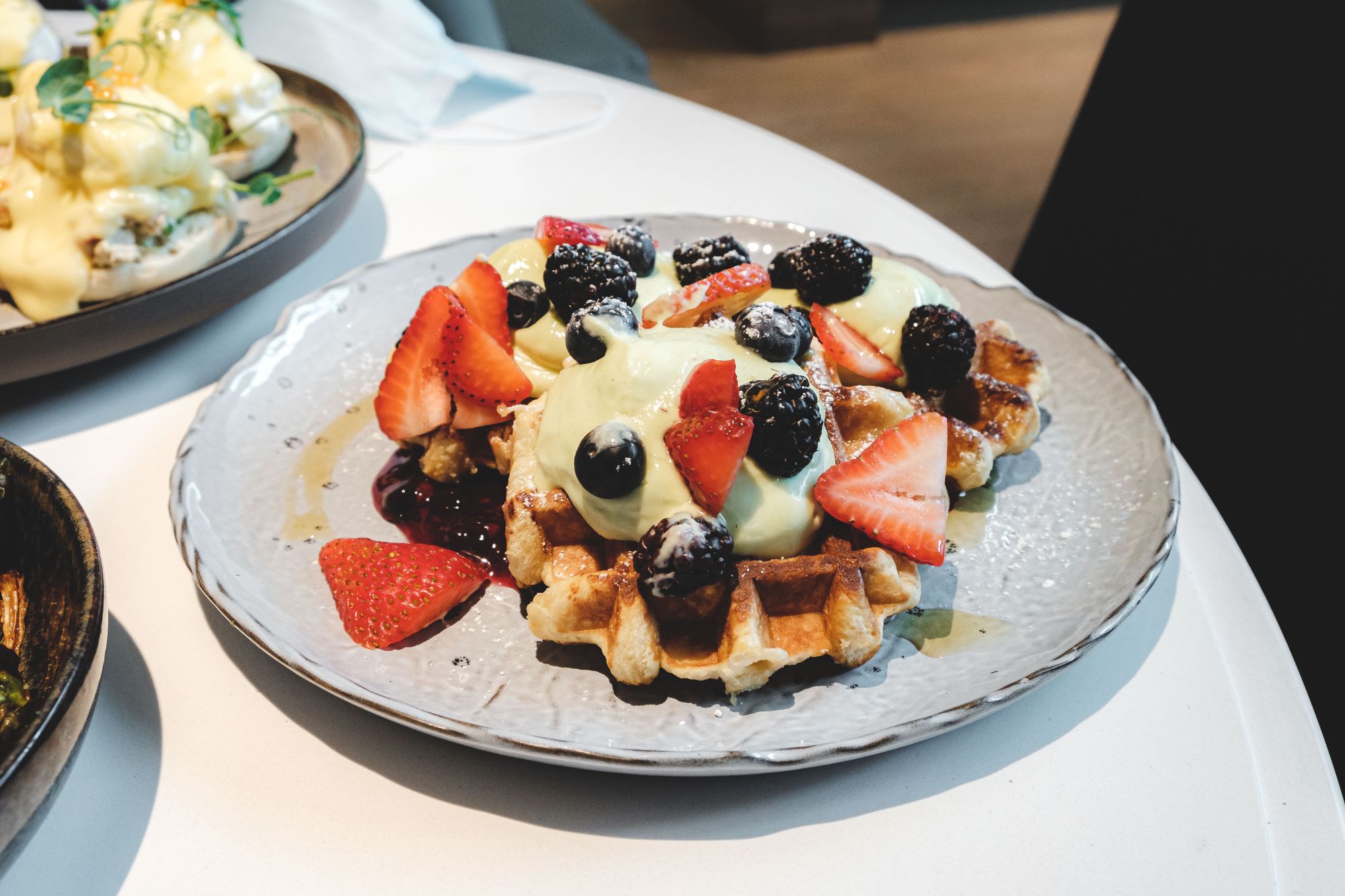 Features:
Bruno is a beautiful restaurant inside Versante. Once you make your way past the entry bar (Cask), the dining room is a vibrant space with lots of tall windows, (fake) flower decorations, and soft stone lines. The booths and chairs at this point are still very new and begging you to plug your butt into them. The dining room has seating for about 80 guests.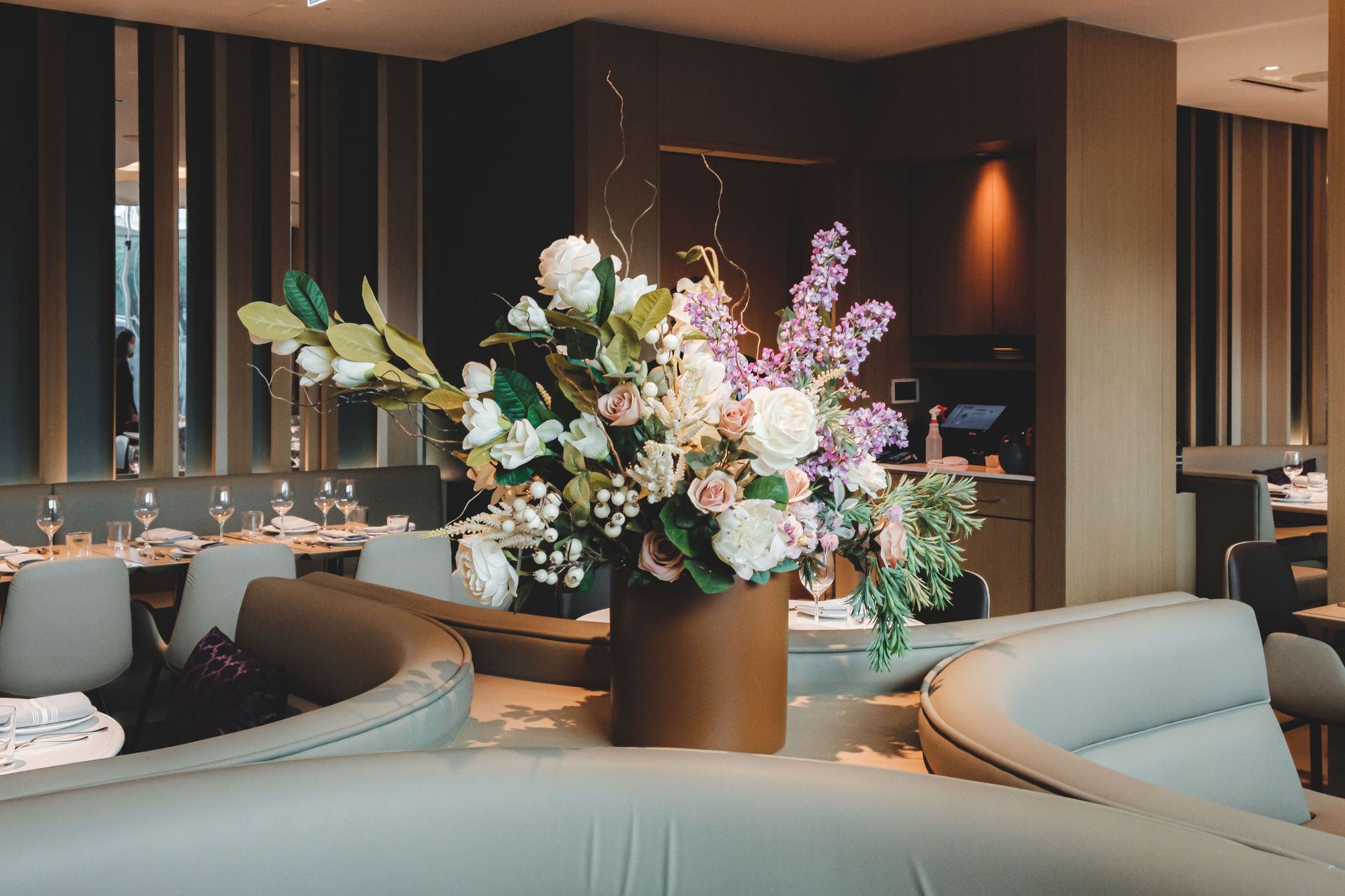 Service:
At this level of dining you're looking for a finer brunch service and Bruno does not disappoint. It was never difficult to flag somebody down and our server came by multiple times to check in with us. Between our mains and dessert it would have been nice if the server had presented clean plates automatically but they were very prompt once we asked for a set. We split the bill 3 ways with zero issues.

Final Thoughts:
One-liner: Elevated seafood brunching which apart from the obviously mushy mussels, was a tasty experience worth having if you're looking for a break from the classic hotel topic of brunch, even if some things were less of a hit than others
Highlight: Liege Waffle
Price per person: $70-$85
Would I go back? No.