It's hard to stand out as a new dessert shop. If you open an ice cream shop, you are judged on your quality of ice cream relative to Earnest. If you open a bakery, your almond croissant is judged against the Nosh and Nibble almond croissant guide. Now open is a new dessert shop in Burnaby serving something a little different –signature rice cakes made fresh daily. Nam Dae Moon commanded lines around the block when they first opened in Richmond, but now with an outpost in Burnaby, this makes the famous Chinese style of dessert more accessible to those looking for a fun dessert to share or to purchase as a gift.
Disclosure: This was a complimentary tasting provided in exchange for an honest overview. All opinions are my own.
Food:
Team Food Soc came here for an afternoon tasting and I had a great taste of the following:
Black Sesame Glutinous Rice Cake ($5.95)
Osmanthus Rice Cake ($9.95)
Osmanthus Sea Coconut and Pear Tea ($6.95)
Matcha and Sweet Red Bean Mochi ($5.99)
New – Jasmine Grape Mochi Cake Taco (~$12.95)
New – Pork Floss Mochi Mini Cakes
Despite this being a planned tasting, the portions I was served were literally pulled from the supply behind the counter that any regular person would receive. There were no selections made specifically for my visit.
The black sesame glutinous rice cake is one of many glutinous rice cake options at Nam Dae Moon but was a great way to begin my rice cake journey. The black sesame is plentiful – in fact if you're not careful and exhale too hard over it, you can expect the black sesame powder to explode all over your eating space. The solution for this problem is to open wide and pop open each pre-cut square into your mouth whole, something I happily obliged to.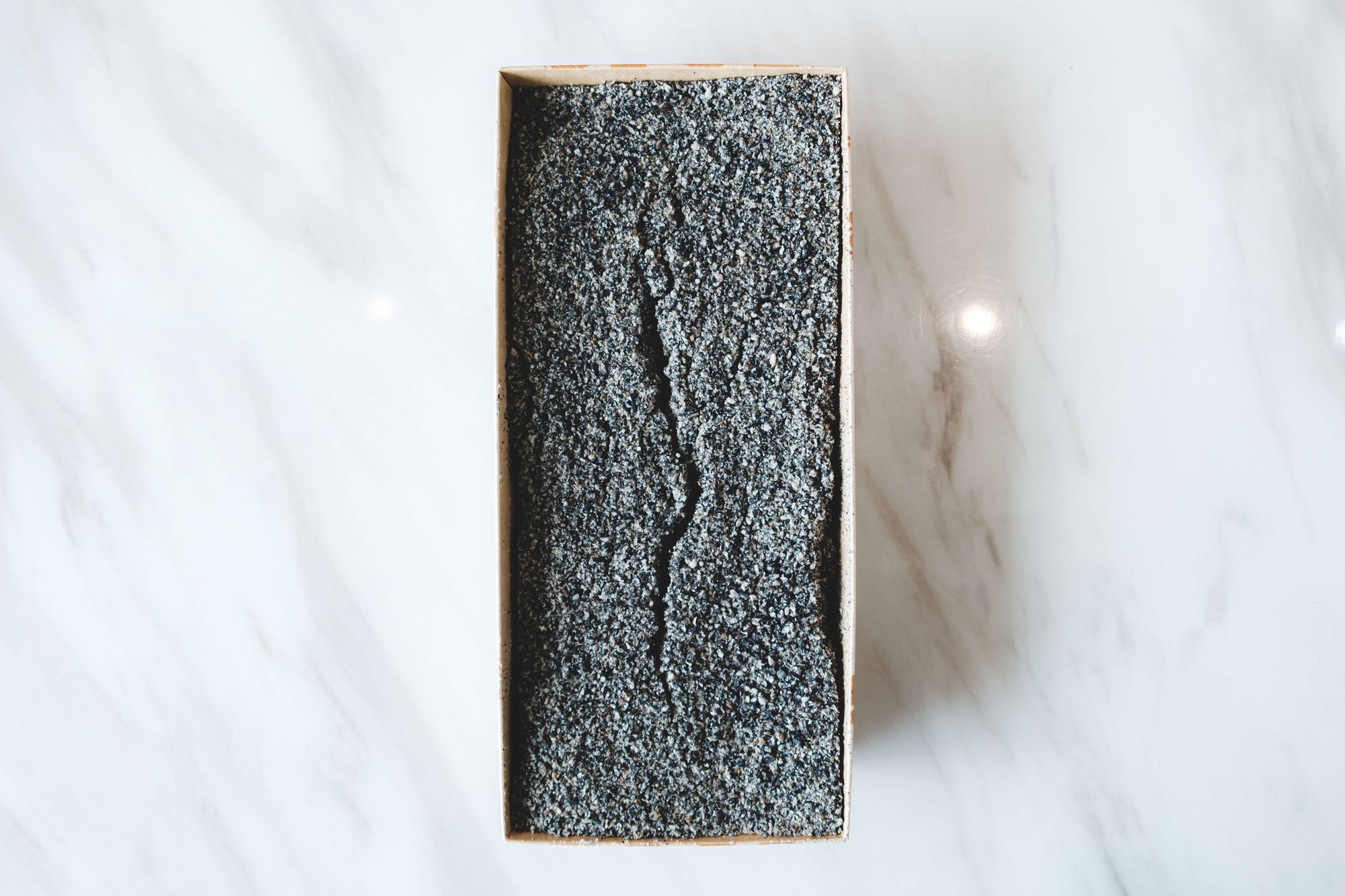 The osmanthus rice cake was a tea-infused rice cake that traded glutinous rice for something ricier and fluffier. You wouldn't think this kind of dessert works but it does. I have friends that basically need 5 grams of sugar to call a thing a dessert and this rice cake was the least sweet out of anything we tried yet retained a fun ricey texture.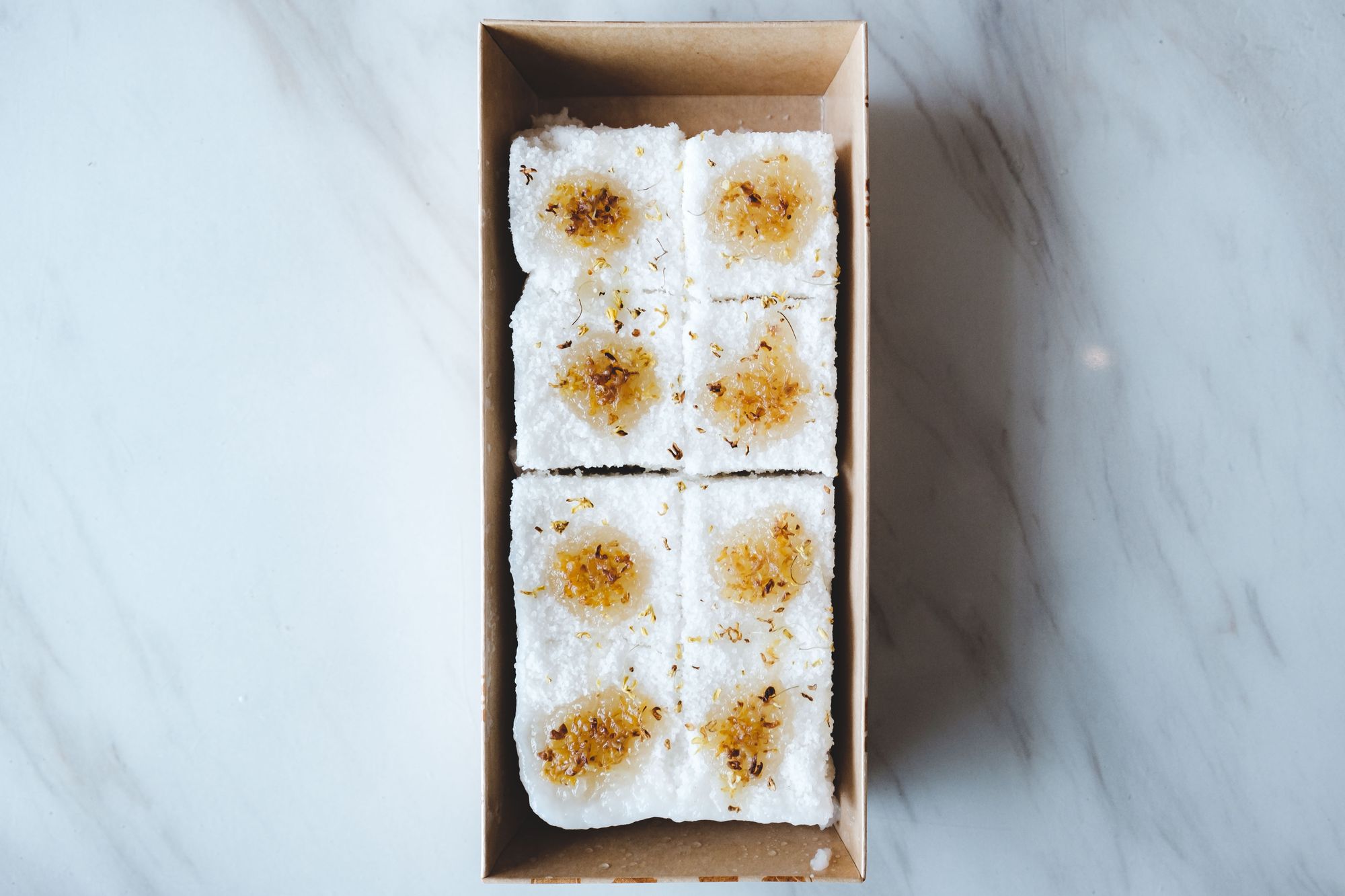 To wash everything down, we had an osmanthus sea coconut and pear tea. This was a very traditional drink served with a large straw so that you could slurp up all the sea coconut and other "toppings" within the drink. Some might find this on the slimier side but if you understand this is meant to be paired like a wine with the rice cake, the combination leaves a refreshing feeling in your mouth in between bites.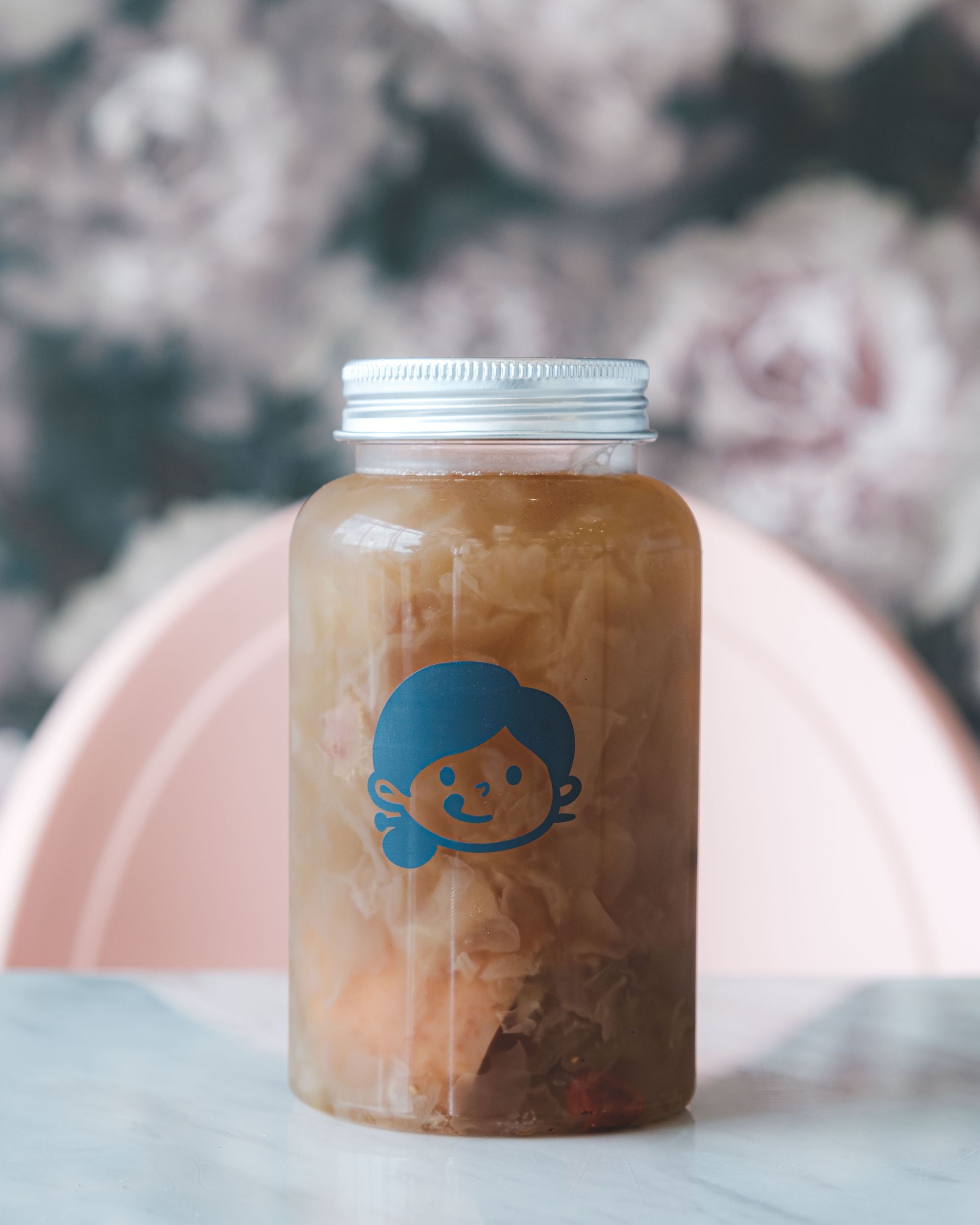 From the mochi menu, we chose the matcha and sweet red bean mochi, which was served as a single serving of mochi with extra sponginess on the shell. Once cleaved down though, the matcha and red bean eagerly spilled out into a happy mess to lick off the mochi. This was a classic dessert which, like every rice cakes, is made fresh daily.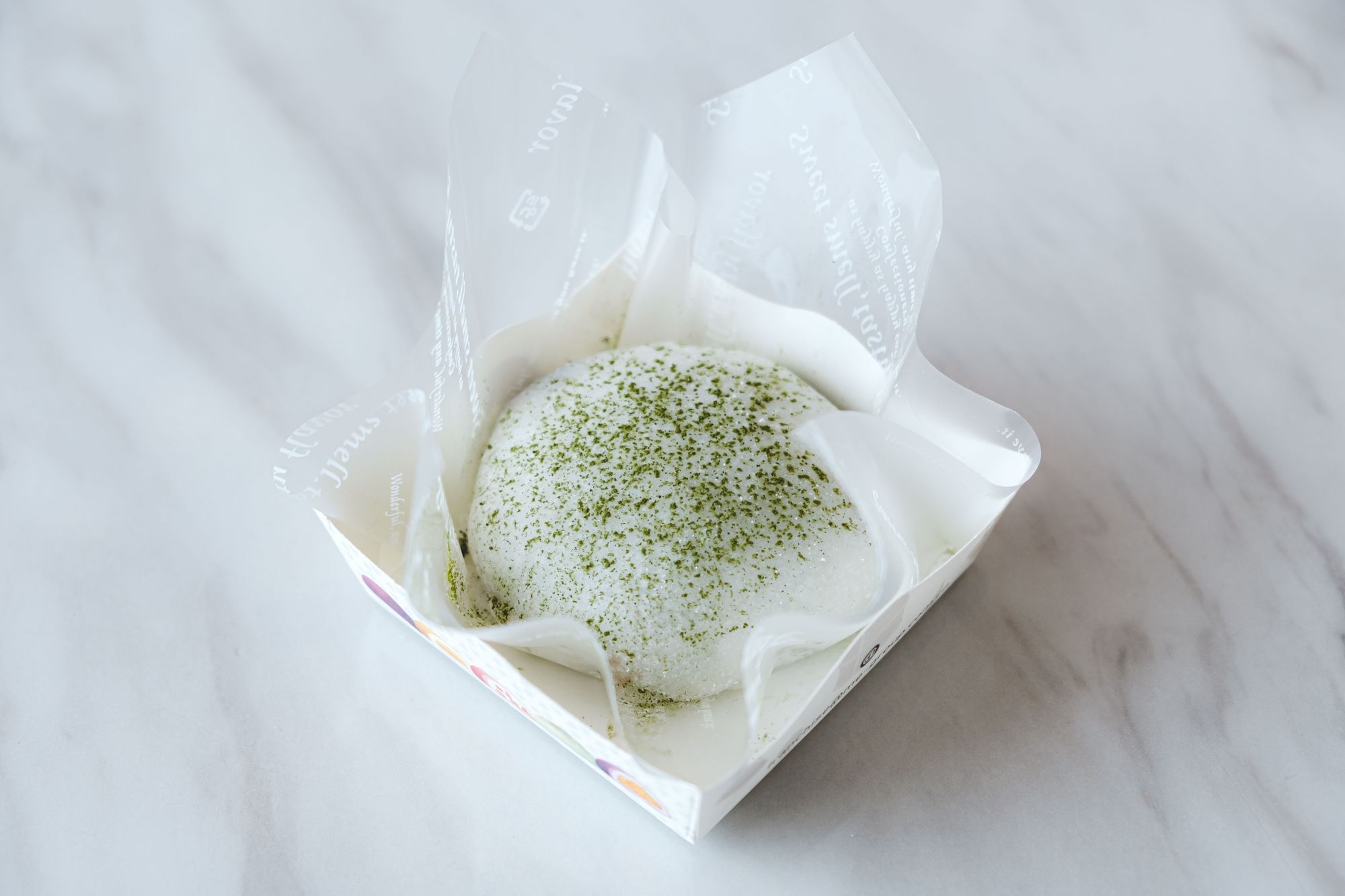 For this visit, we had a chance to try the new menu items and one of them was the jasmine grape mochi cake taco. These tacos are undeniably the item that make Nam Dae Moon stand out as an experimental type of rice cake shop because they are a step forward from the otherwise very traditional mochi and rice cakes. These tacos had a spongy texture filled with a layer of mochi and light cream topped with blueberry and fresh grapes. These were worth smelling too as the sponge cake was infused with jasmine tea which imparted a pleasant aroma. I think if you're looking to send a gift or try something truly special, the cake tacos make Nam Dae Moon worth writing home about.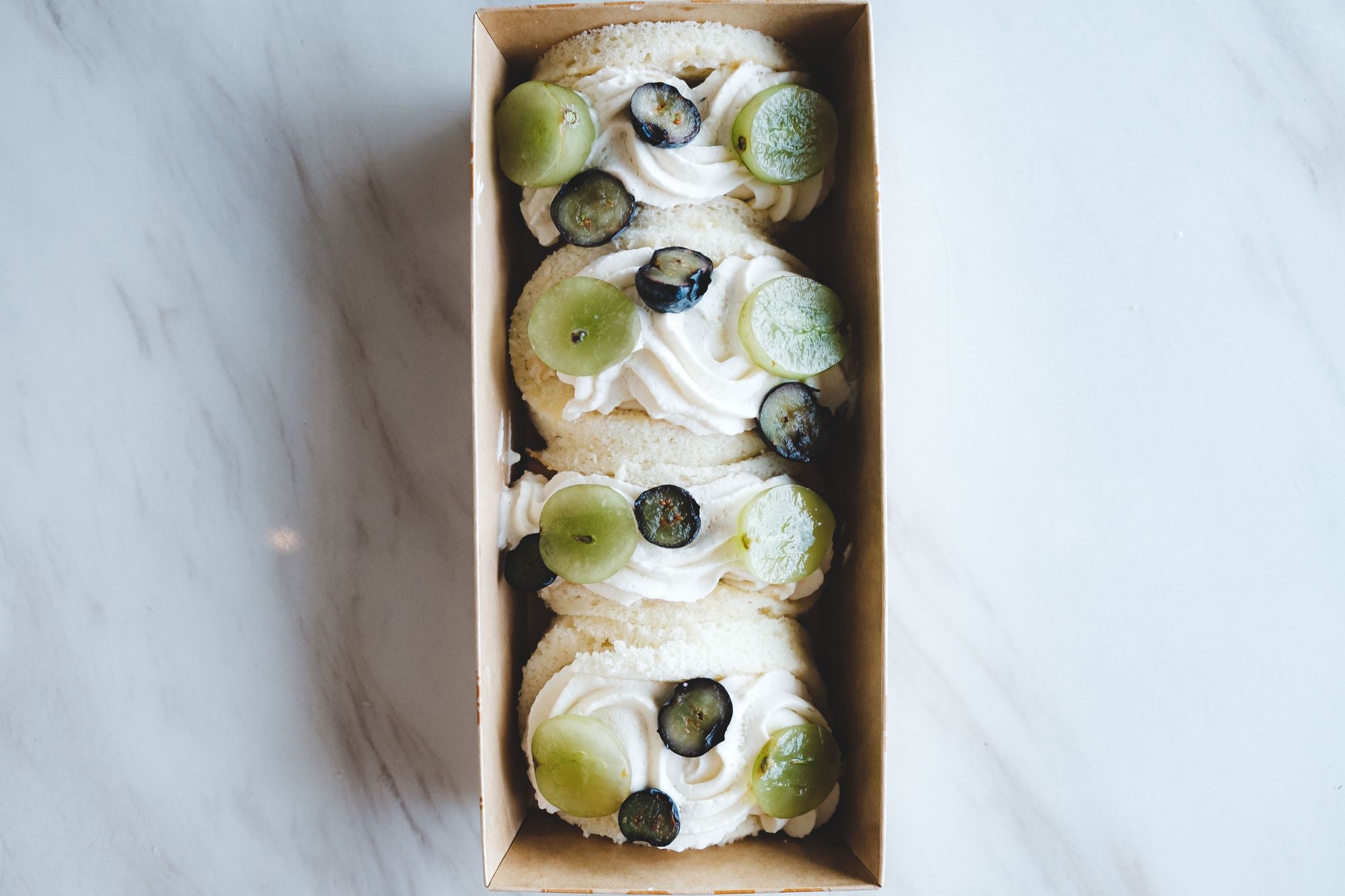 The other new item we tried were the pork floss mochi mini cakes. Again, this was a very fun spin on the more traditional items and is by far the most savoury item available on the menu. Beneath the surface layer of pork floss was a spongy mochi cake interior that was light and fluffy enough to invite another bite despite being a denser menu item. These mini cakes with their savoury flavour give Nam Dae Moon another reason to visit in case you're not looking for a sweet dessert.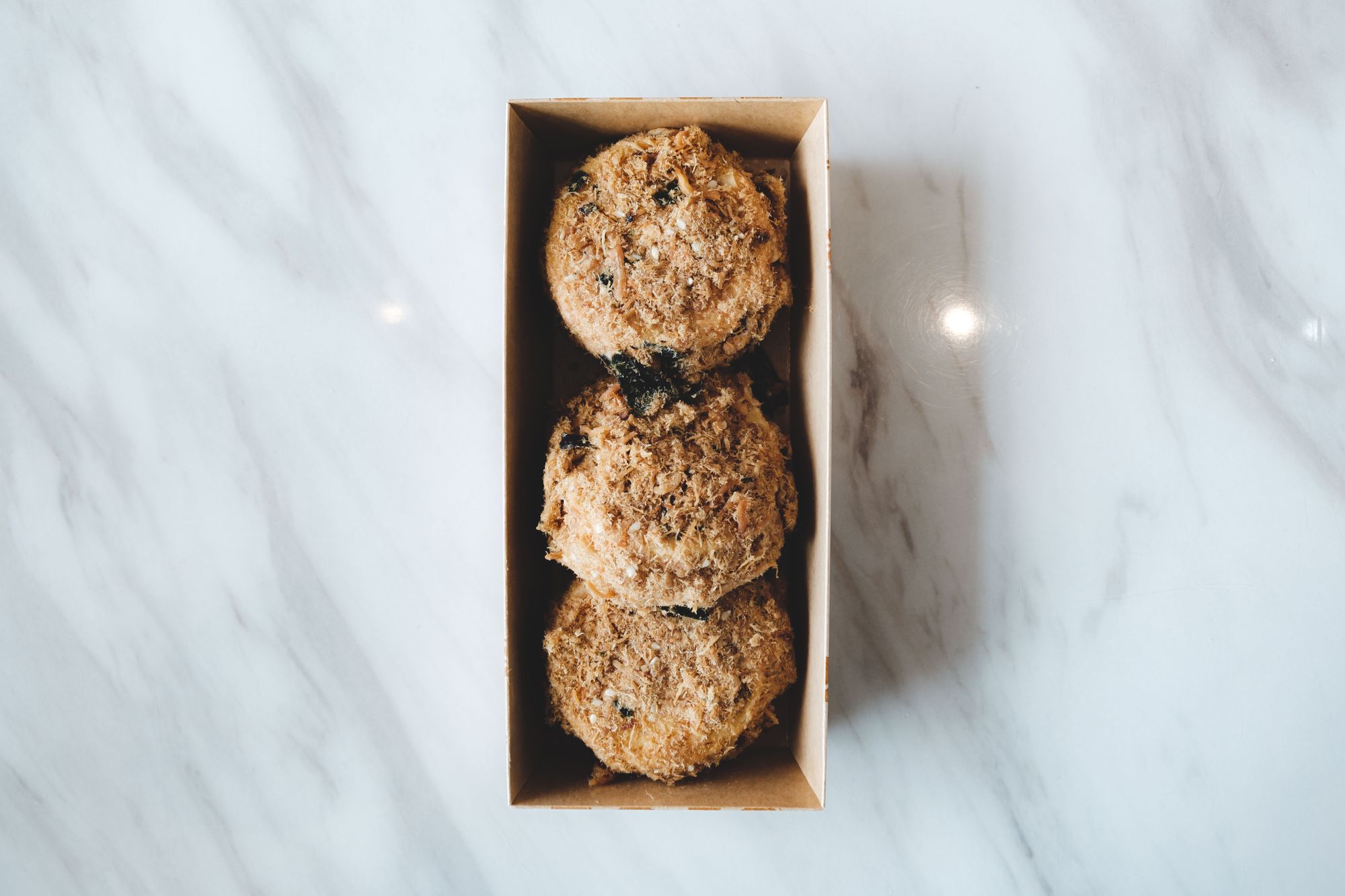 Features:
Nam Dae Moon takes up residence in the former Tiny Kitchen space which really didn't last long. The actual restaurant is now a counter-service style of cafe where you order items presented from behind a counter. There is seating for about 12 guests among tables and a window-facing bar. At the time of visit it appeared Nam Dae Moon was still unpacking as a corner of the interior was inaccessible.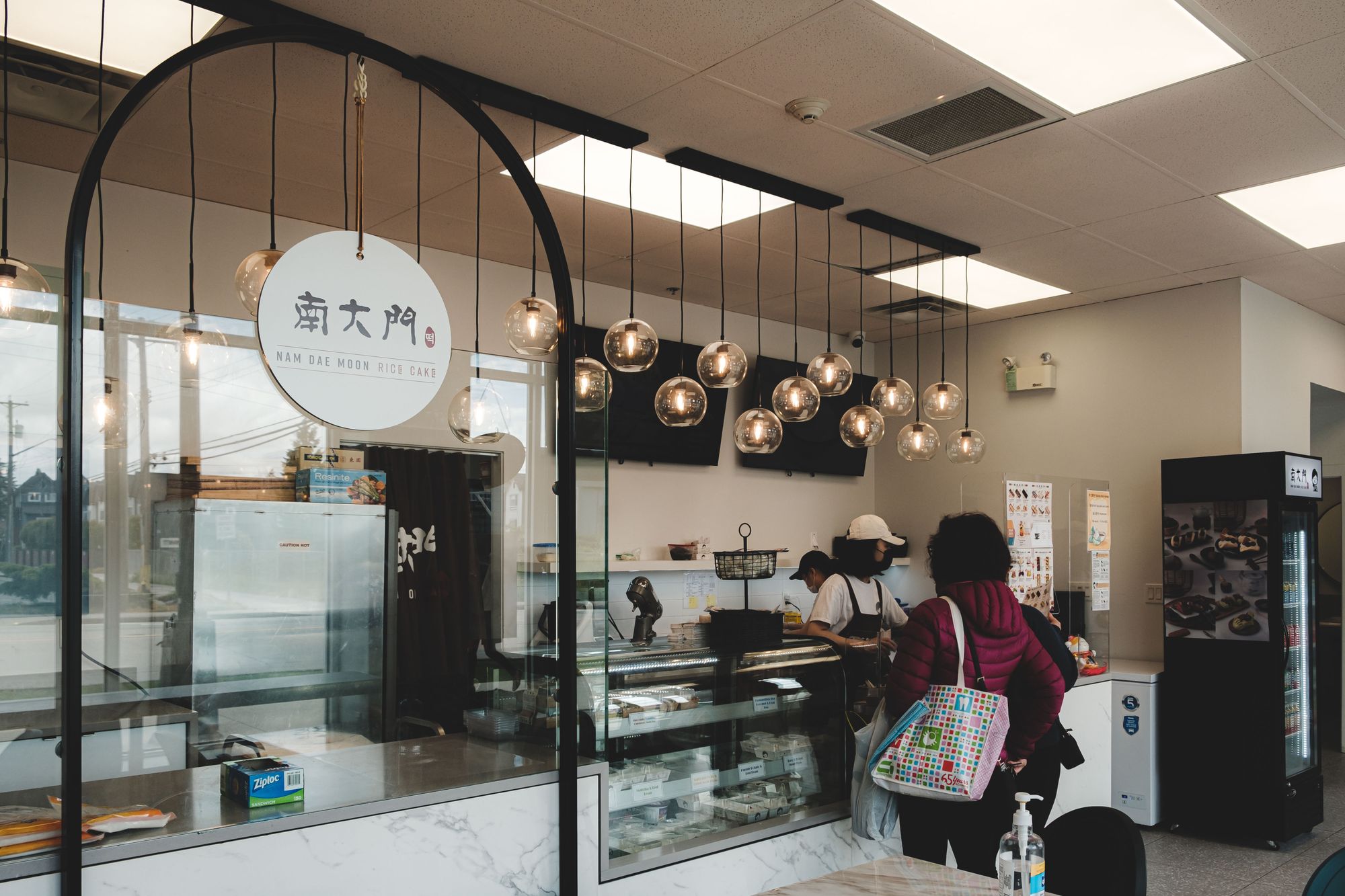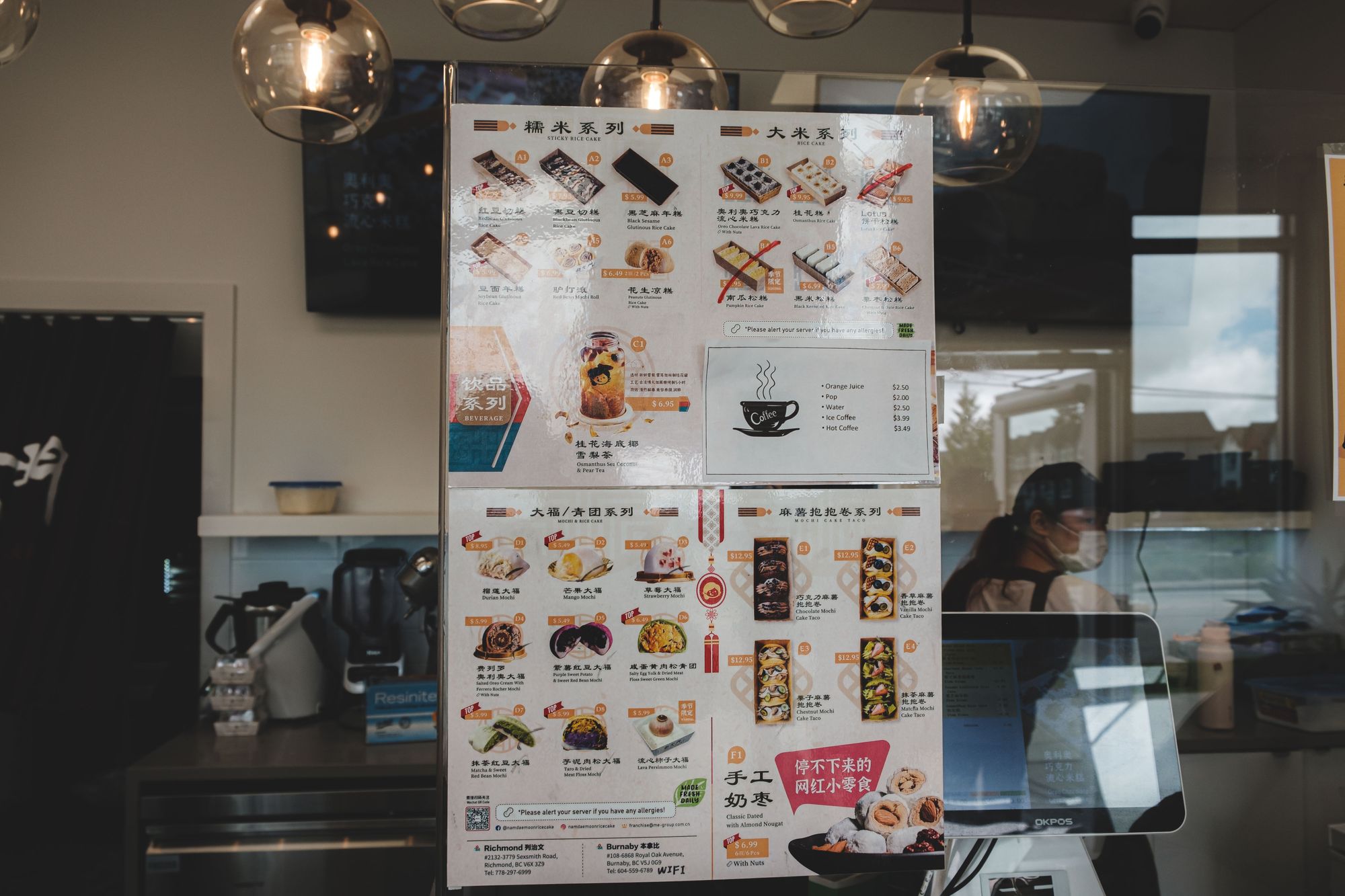 Final Thoughts:
One-liner: Unique Chinese dessert shop in Burnaby that takes a very traditional food and provide a couple of creative spins that provide something new for just about everyone
Highlight: Jasmine Grape Cake Mochi
Price per person: $10-$18
Would I go back? Yes.