How do you include lentils into your diet? For many of us, lentils, one of Canada's biggest exports, is often found as a soup or curry ingredient and lumped in with vegetarian diets. This week I had a taste of a life with more lentils at "Lentils & Utensils". We're talking a dinner with Trevor Bird (of Fable Kitchen and Fable Diner), Pino Posteraro (of Cioppino's), hosted by the official Lentils.org, in a unique Vancouver space at Bon Accord. Read for a full dinner by this star-studded culinary duo.
Disclosure: I was given a media invite to experience this pop-up dinner event and share my thoughts. All opinions are my own.
Food:
I had a great taste of the following:
Amuse Bouche
Lentil Crisp with Fraser Valley Natural Veal Tartar
Lentil Blini, Smoked Duck Pear
Appetizer
Lentil and Sustainable Lobster Cappuccino
Lentil Sausage-Stuffed Apple, Apple and Bacon Salad
Main
French Lentils, Peace Country Lamb, Curry
Dessert
Lentil Cake with Burnt Honey and Goat Cheese
PinoNero Chocolate and Lentil Trio
Drink:
Drinks tonight were compliments of Bordertown Winery and 33 Acres.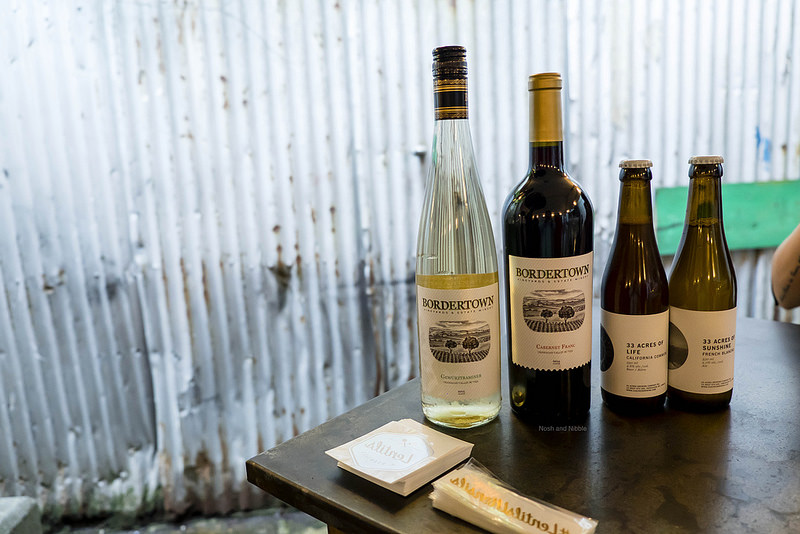 The Lentil Crisps were a gorgeous amuse bouche. The layer of lentils on top were dressed in a style similar to topping really expensive appetizers with caviar. This was quite novel and a precursor to how much variety there is when it comes to lentils. Those with weak teeth might have had to take smaller nibbles to consume the actual crisp though.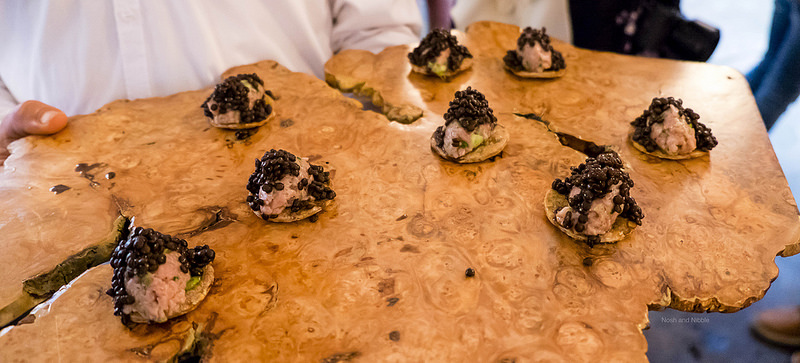 Lentil Crisps
Sadly my photo of the Lentil Blinis turned out horribly, so we'll move onto the appetizers.
From Chef Pino Posteraro, the Lentil and Sustainable Lobster Cappuccino was a sight to behold. The lobster was served atop a buttery sauce including flaked green lentils. In a style similar to lobster risotto, this was actually my favourite dish of the evening, but there were still 4 plates to go.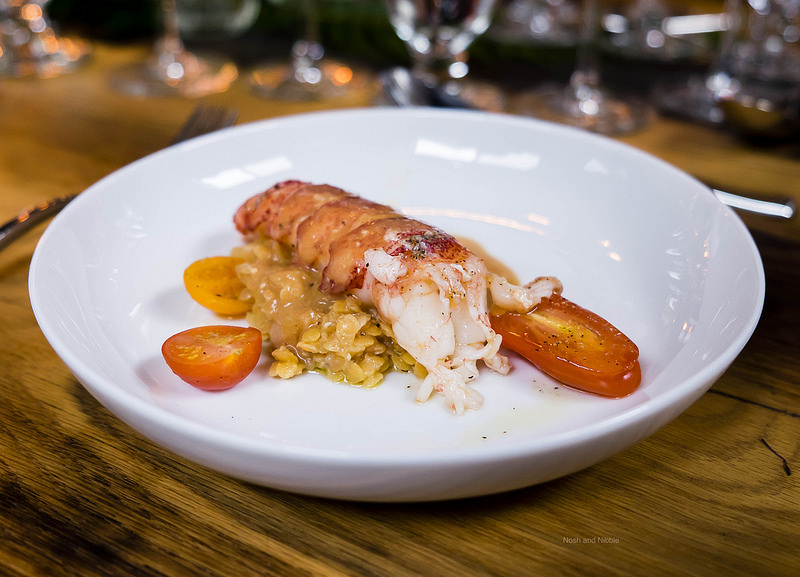 Lentil and Sustainable Lobster Cappuccino
From Chef Trevor Bird, the Lentil Sausage-Stuffed Apple was another creative appetizer. The sausage was moulded into a meatball shape, interspersed with lentils and served with an apple bacon salad. I hope this dish makes its way into Fable's menu.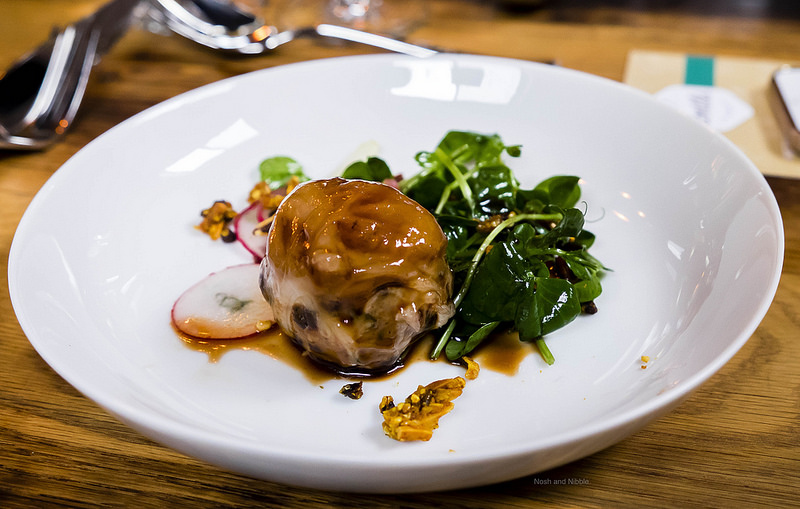 Lentil Sausage-Stuffed Apple
Moving onto the main course, both chefs pitched in to create the French Lentils. This was a hefty hunk of lamb amidst a smattering of lentils and curry. The green lentils had plenty of texture which mixed well with the tender meat.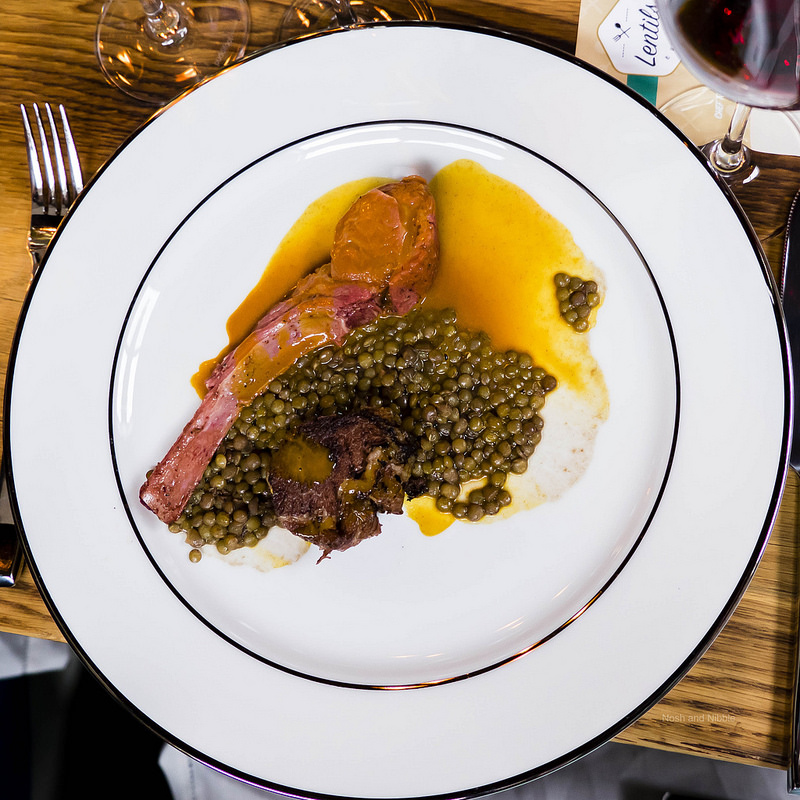 French Lentils
For dessert, we first had Chef Trevor Bird's Lentil Cake. The chocolate cake was delightfully fluffy and having a smooth goat cheese creme was divine. You might be wondering where the lentils are here but they were embedded into the cake, making for a more nutritious dessert compared to the norm!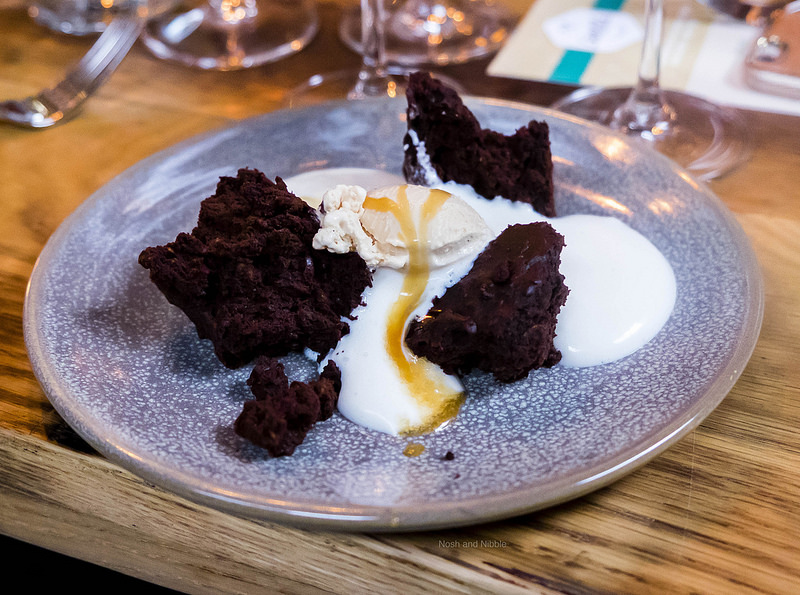 Lentil Cake
Our final dessert was Chef Pino Posteraro's PinoNero Chocolate and Lentil Trio. Given there were lentils in part of the chocolate shell, the chocolate mousse, the crisp, and the sprinkles, one could separate the chocolate so there were actually 4 uses of lentils here! I'd never had such a wholesome dessert before, and certainly wish this was an option during my last visit to Cioppino's. Bravo!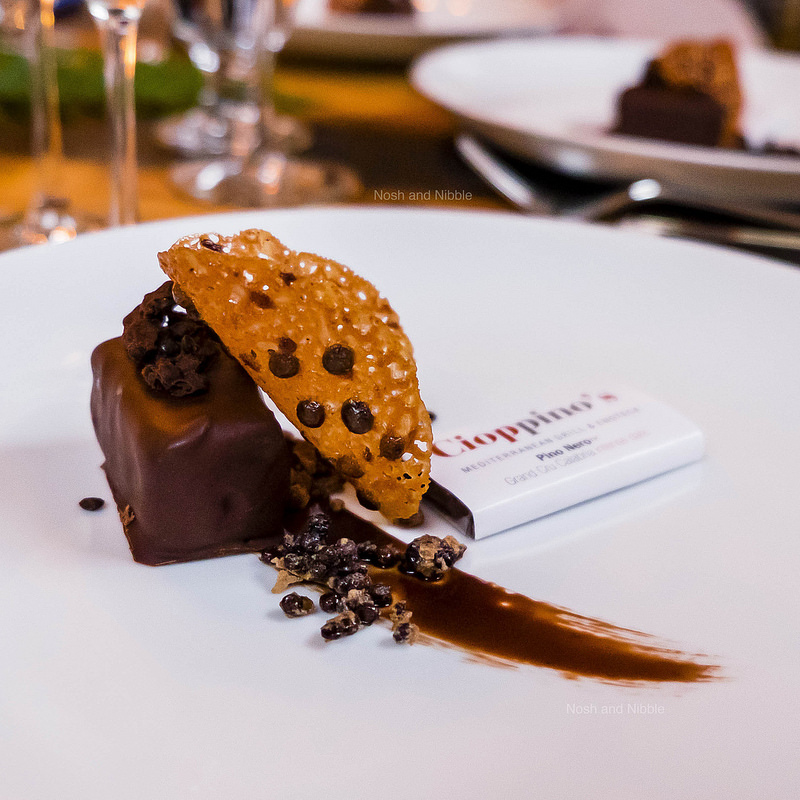 PinoNero Chocolate and Lentil Trio
The two chefs had time to come and speak for the food tonight. Chef Pino Posteraro was adamant that tonight's audience should visit Trevor Bird's restaurants many many times before visiting Cioppino's. Whether that's because Cioppino's is in a way higher price range or Posteraro feels his food is better, I'm not sure. I did enjoy seeing the friendly camaraderie between these marquee chefs from the local scene though. All this in a little venue called Bon Accord, found at Union Wood Co..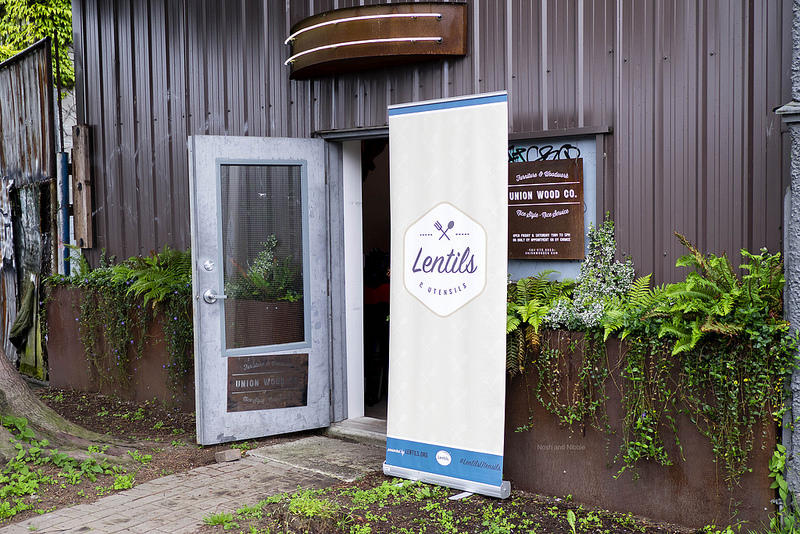 Final Thoughts:
One-liner: Lentils can be incorporated into all types of diets and you can find a ton of recipes on their official website
Highlight: Lentil and Sustainable Lobster Cappuccino
My recommended lentil recipe: Lentils Chili and Macaroni Skillet (http://www.lentils.org/recipe/lentil-chili-macaroni-skillet/)