Sunday October 15th was a special day in Kitsilano. As part of a number of initiatives to keep the community close, The Bimini on West 4th hosted its 5th iteration of Chicken Fight. Featuring Jim Beam Bourbon Apple Bourbon and many, many pounds of wings, Chicken Fight V showered diners in free wings and the chance to vote for their favourites.
Disclosure: I was invited to help judge this chicken wing event. There was no incentive to write a blog post but I did receive beer and bourbon to stay hydrated throughout this afternoon.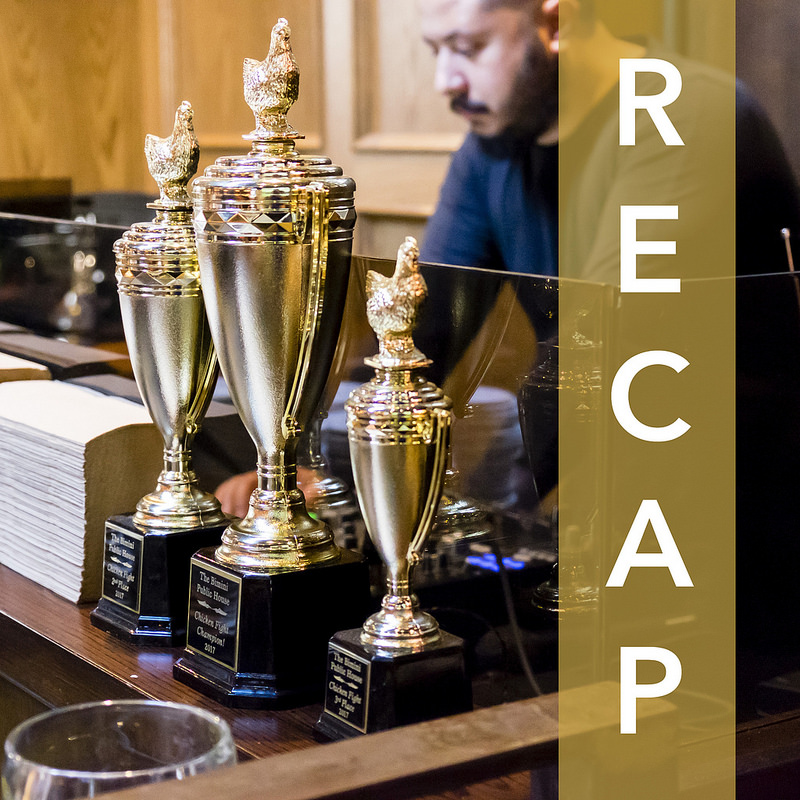 Participants:
This year features 9 participants, all from Vancouver, and mostly from the neighbourhood:
Bimini Bar Team
Bimini (yes, Bimini got two teams)
Las Margaritas
Trattoria
Regal Beagle
Lucky Taco
Chewies
Darby's
Milestones
Along with Joe Leary (of Just Here For The Beer) and Rebecca Traub (of This is Populist), our judging team was pretty diverse, and so were our opinions, based on taste, presentation, and use of bourbon.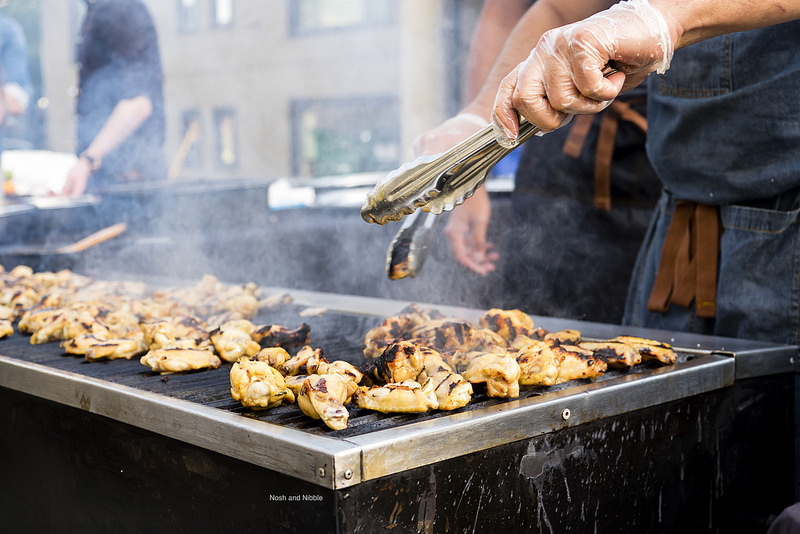 The Grill - Grill Action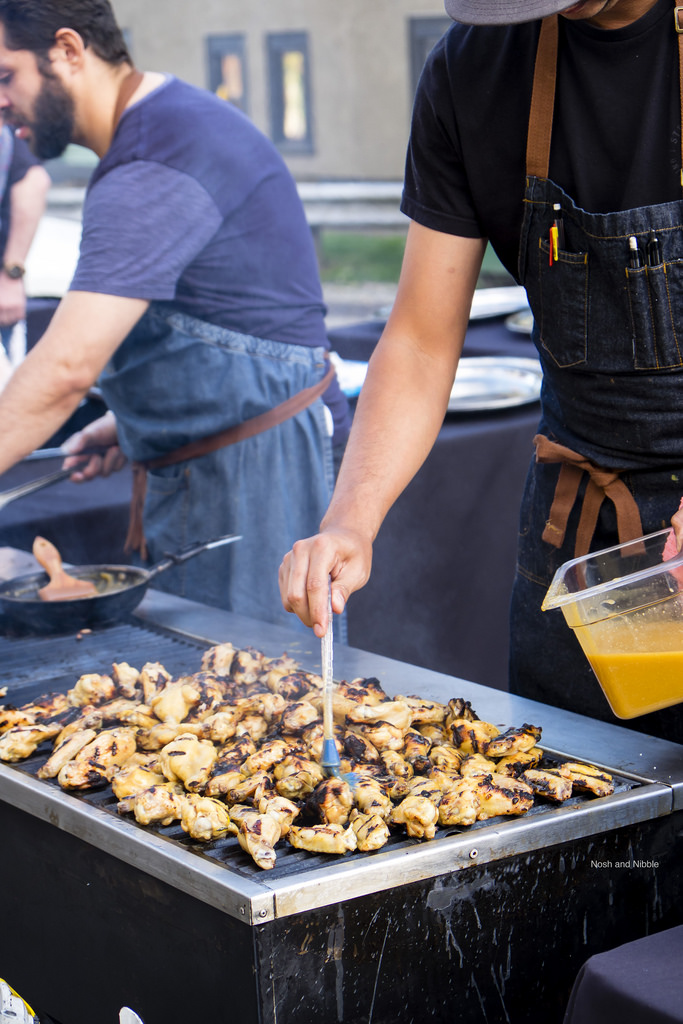 The Grill - Sauce Action
Here are a few examples of the chicken wings presented.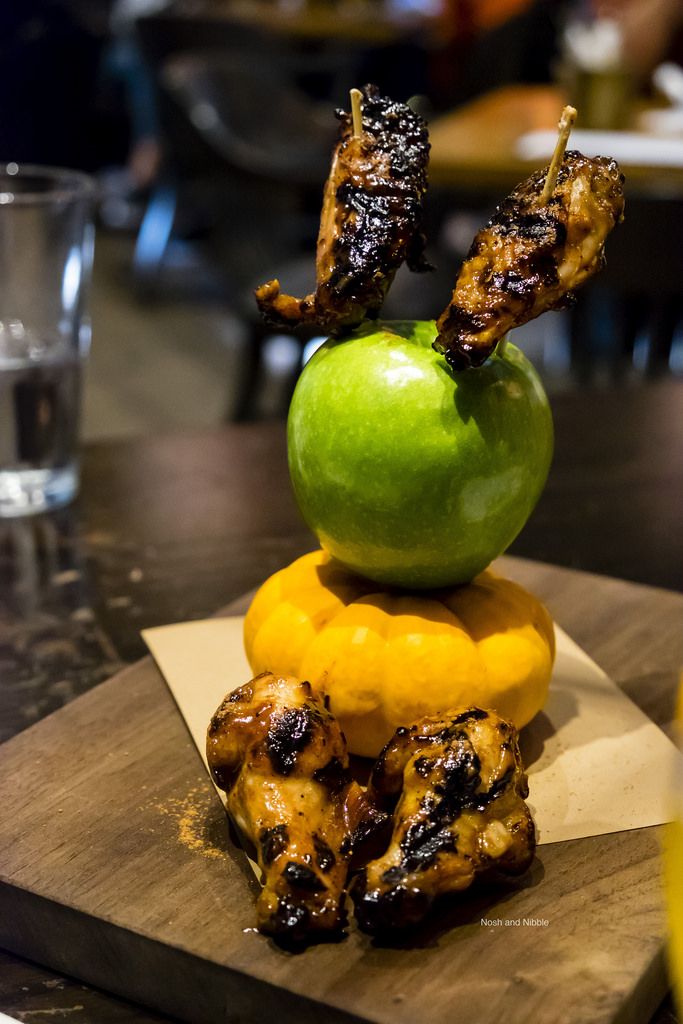 Bimini Bar Team Chicken Wings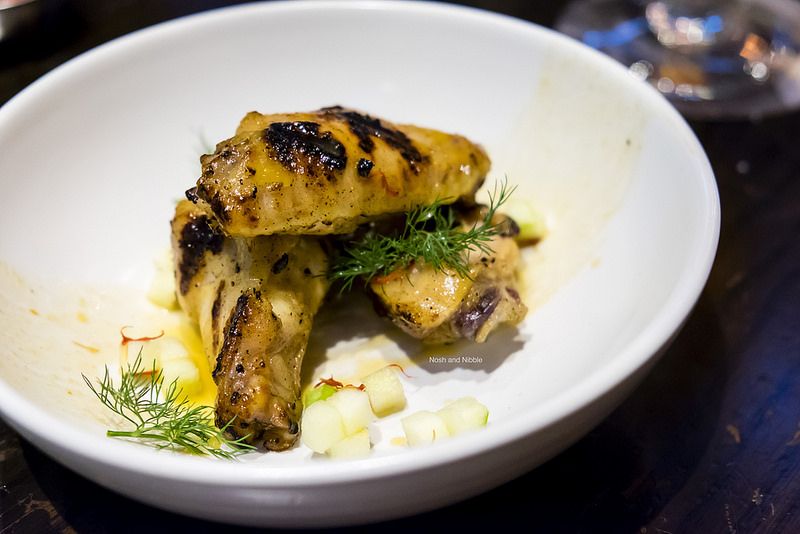 Bimini Chicken Wings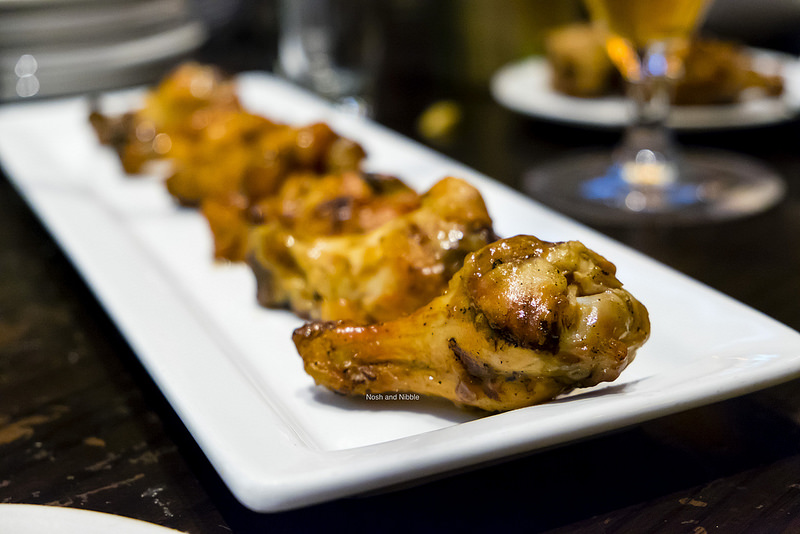 Las Margaritas Chicken Wings

Trattoria Chicken Wings
To be honest, I'm not the hugest bourbon connoiseur but I do appreciate a caramely flavour in my bourbon/scotch every not and then.
By the middle of the event (say, round 5pm), the bar was much fuller, and some people had wandered in with pure shock that the restaurant was giving out free wings.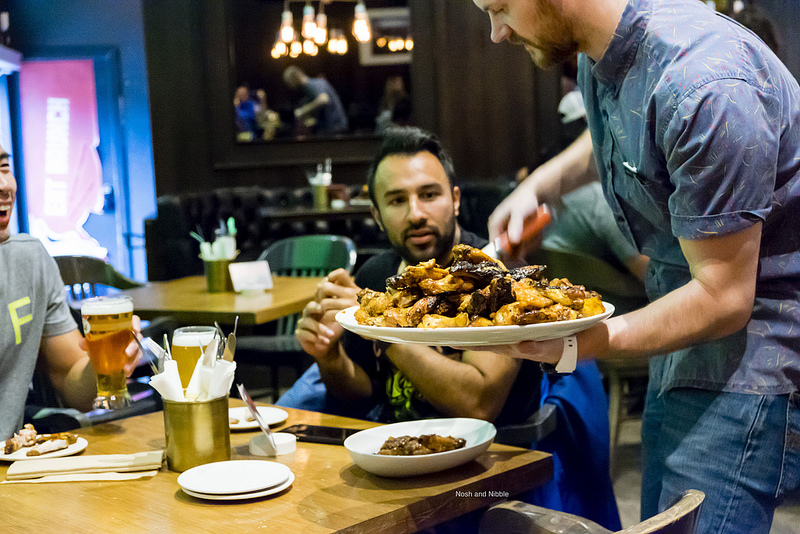 The look of receiving free chicken wings
My highest vote for "Taste" went to Trattoria. These guys had a terrific avocado aioli that melded so well with the chicken wing that was cooked very well.

Trattoria Chicken Wings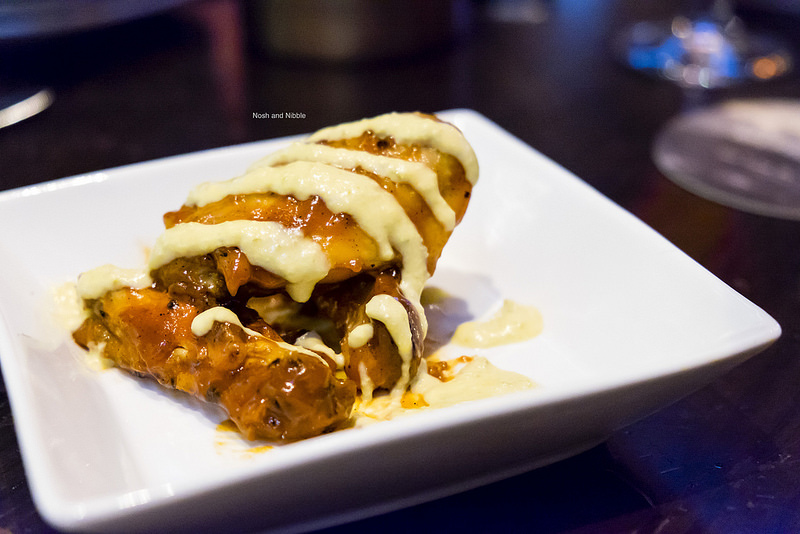 Regal Beagle Chicken Wings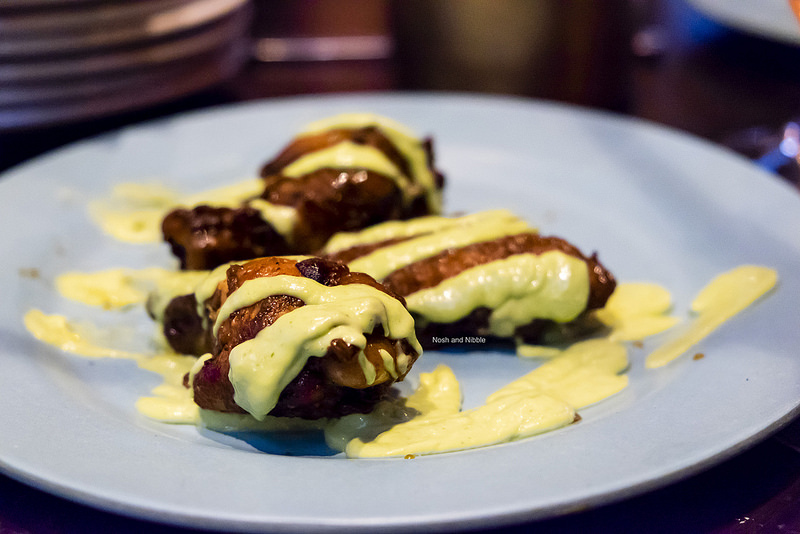 Lucky Taco Chicken Wings
My highest vote for "Use of bourbon" went to these wonderful wings from Chewies. While lacking in presentation, these wings were marinaded with the bourbon and later double smoked with more bourbon to produce a big concentration of flavour that stayed juicy (rather than mushy from all the bourbon).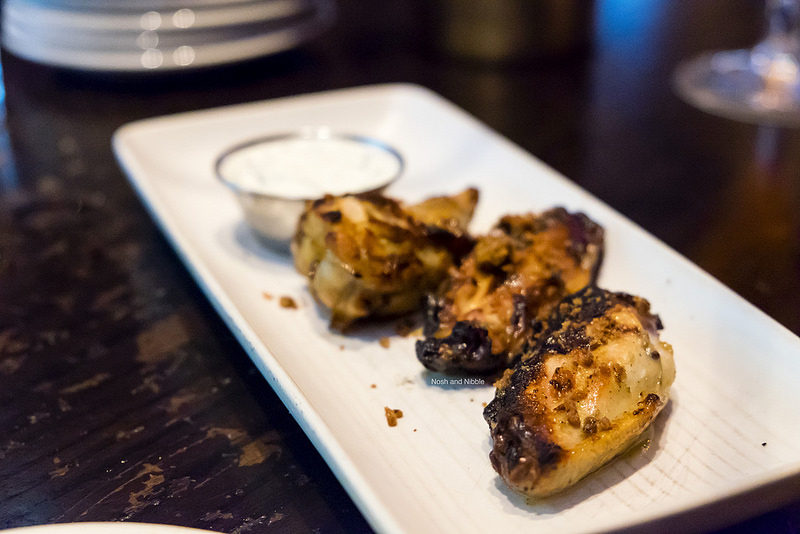 Chewies Chicken Wings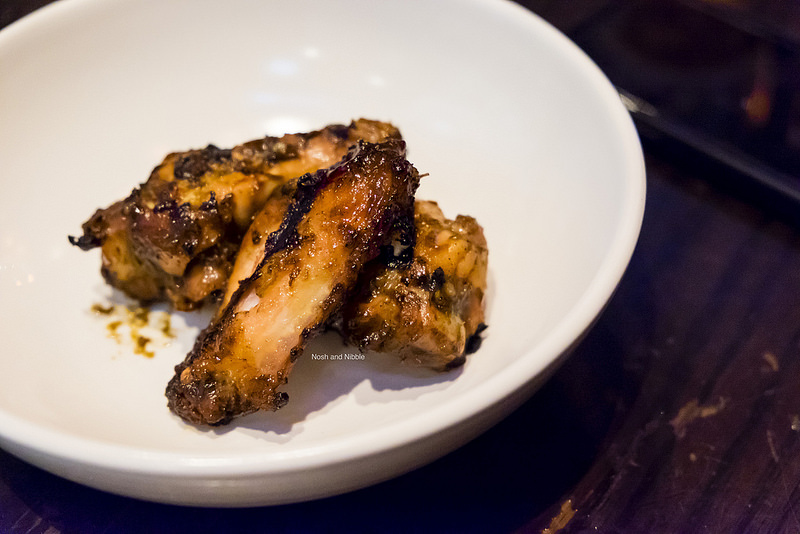 Darby's Chicken Wings
And out of nowhere, Milestones was the winner of the event. It was almost fitting how they presented last, but they presented a chicken wing, deboned and inserted into a slider, and served it with a bourbon cocktail. This was a hotly contested "chicken wing" as some felt the dictionary definition of chicken wing was lost when the slider was introduced. Nevertheless, this tasted amazing and the hard labour of deboning was a huge plus. People have put chicken breast in a burger, but have they tried a deboned chicken wing?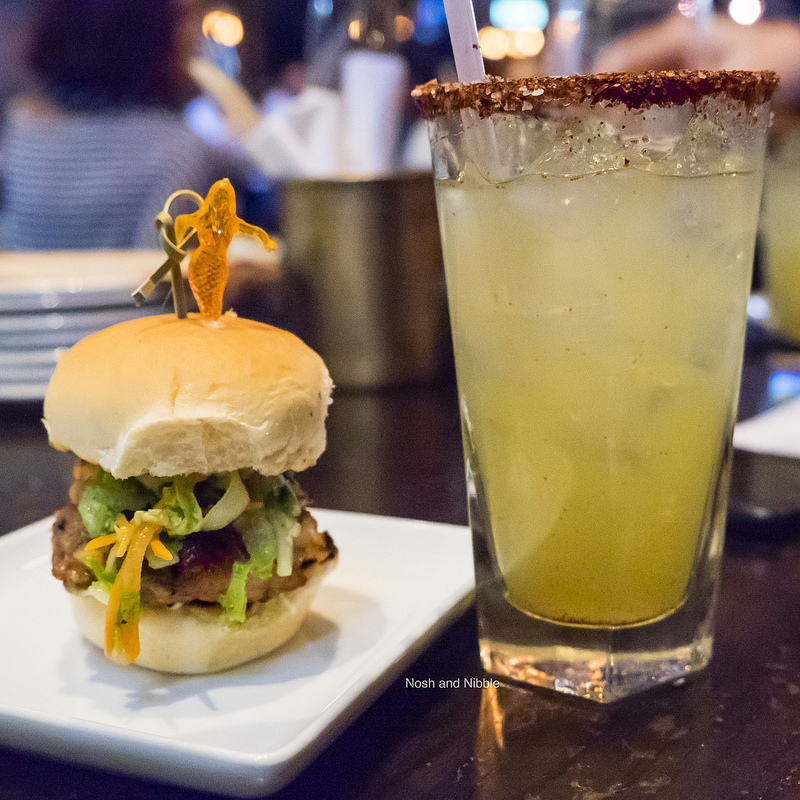 Milestones Chicken Wings
And with the judge's vote, a unanimous decision was made and Milestones was crowned the winner. Congratulations Milestones!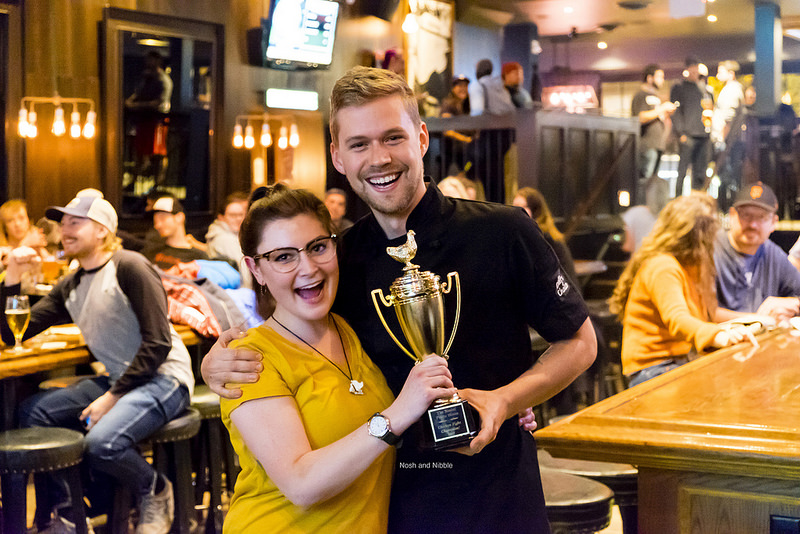 Chicken Fight V Winners - Milestones
I think events like these really help to foster a larger sense of community between restaurants and it was awesome to see the teams mingle and slam down beers together. When free chicken wings and a public vote are involved, I truly believe everyone wins. Chicken wings are also pretty easy to organize so kudos to The Donnelly Group for finding something that worked for everyone and setting the date. Looking forward to next year's Chicken Fight!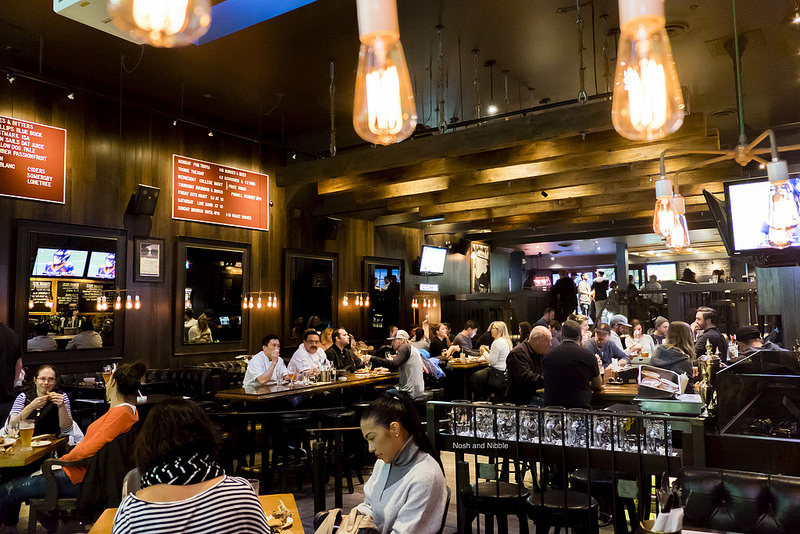 Inside Bimini