If there's any cuisine that's lacking in the midrange restaurant scene in downtown Vancouver, it's Indian. At least in the neighbourly intersection of Granville Street and the Financial District, Indian spices and samosas are a little scarce for full-service restaurants. With this in mind, Copper Chimney at Hotel Le Soleil has quietly relaunched its menu as an Indian-inspired food menu paired with a variety of gin cocktails. Last week, I was invited to check out a few of the Happy Hour eats and drinks at this refreshed eatery.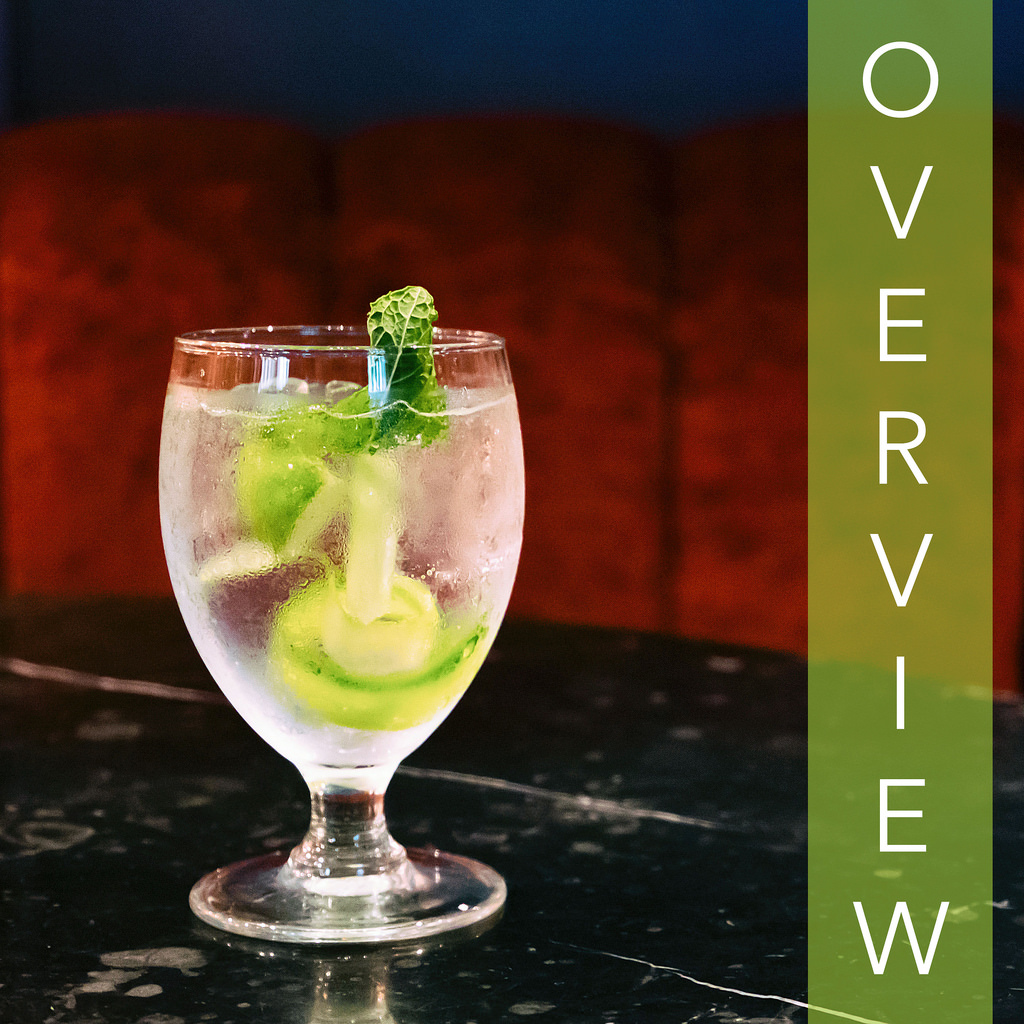 Disclosure: This was a media event. All opinions are my own.
For this media preview, I had a great taste of the following:
Squash Fritters ($7) blue cheese raita, tamarind dipping
Spiced Chips and Dip ($6) jalapeño and cumin raita dip
Manchurian Cauliflower ($7) an Indian-Chinese favourite, crispy, sweet and sour cauliflower
Indian Pizza
Gin & Tonic ($10)
Le Soleil 567 ($12) Victoria Distillers Empress 1908 Gin, lemon juice, simple syrup, sparkling wine, dehydrated lemon
The eats found on Copper Chimney's Happy Hour menu are friendly to both vegetarians and meat eaters so I can make a confident decision to visit when I'm Happy Hour-ing (a real verb) with my vegetable-loving friends. I enjoyed the squash fritters and Manchurian cauliflower the most, and both are $7 which means both can be enjoyed without breaking my wallet.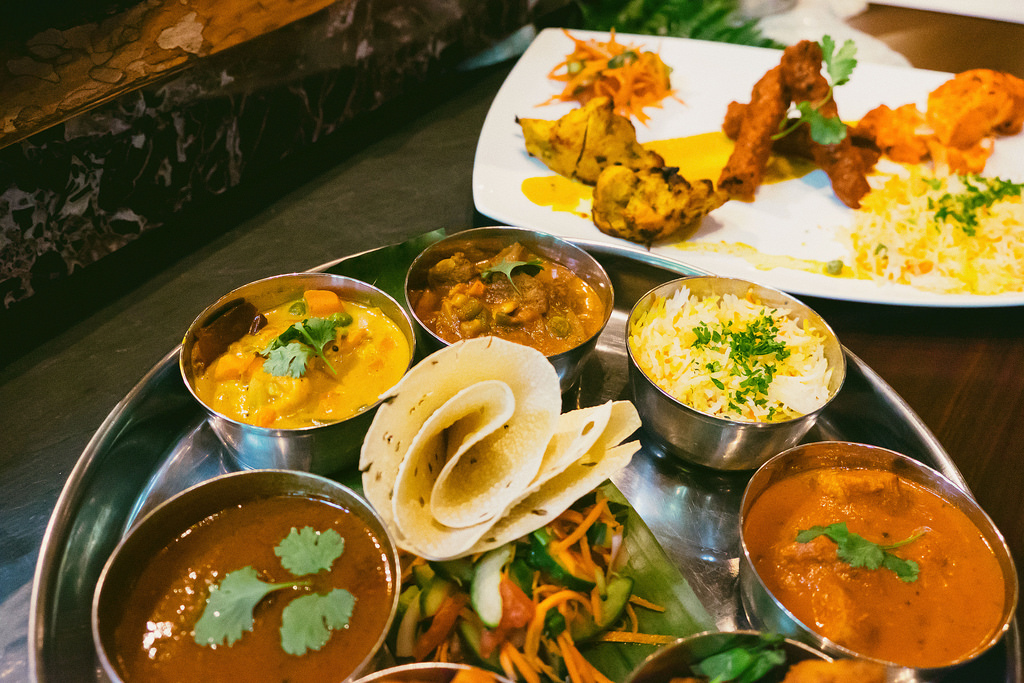 Copper Chimney Eats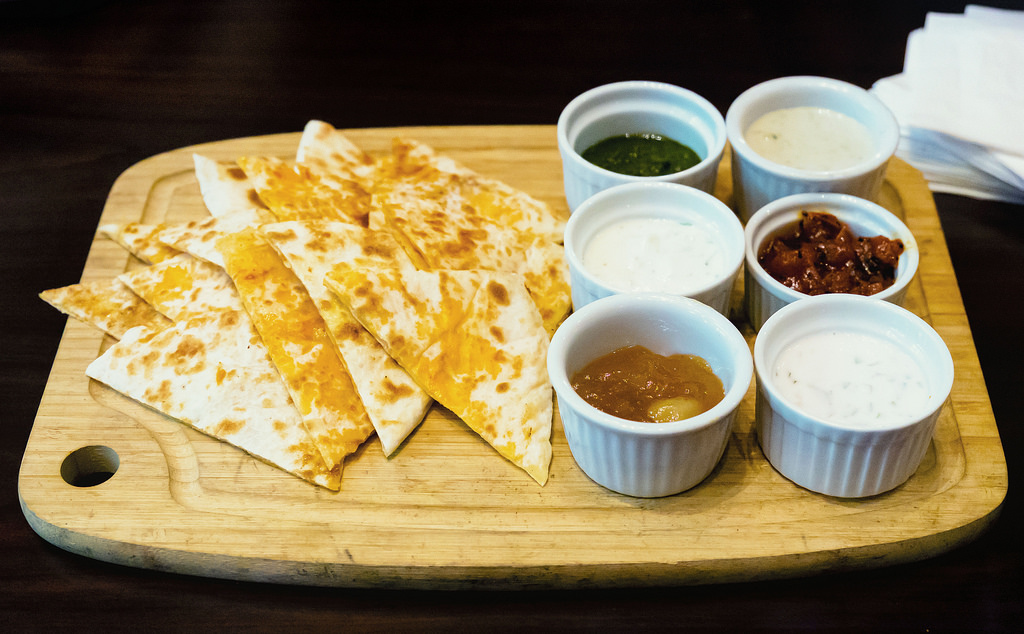 Indian Pizza
On the cocktail side of things, Copper Chimney prides itself on being a gin destination. The gin & tonic I had had a great classic mix and a good balance between the sweeter tonic and floral feeling of the gin.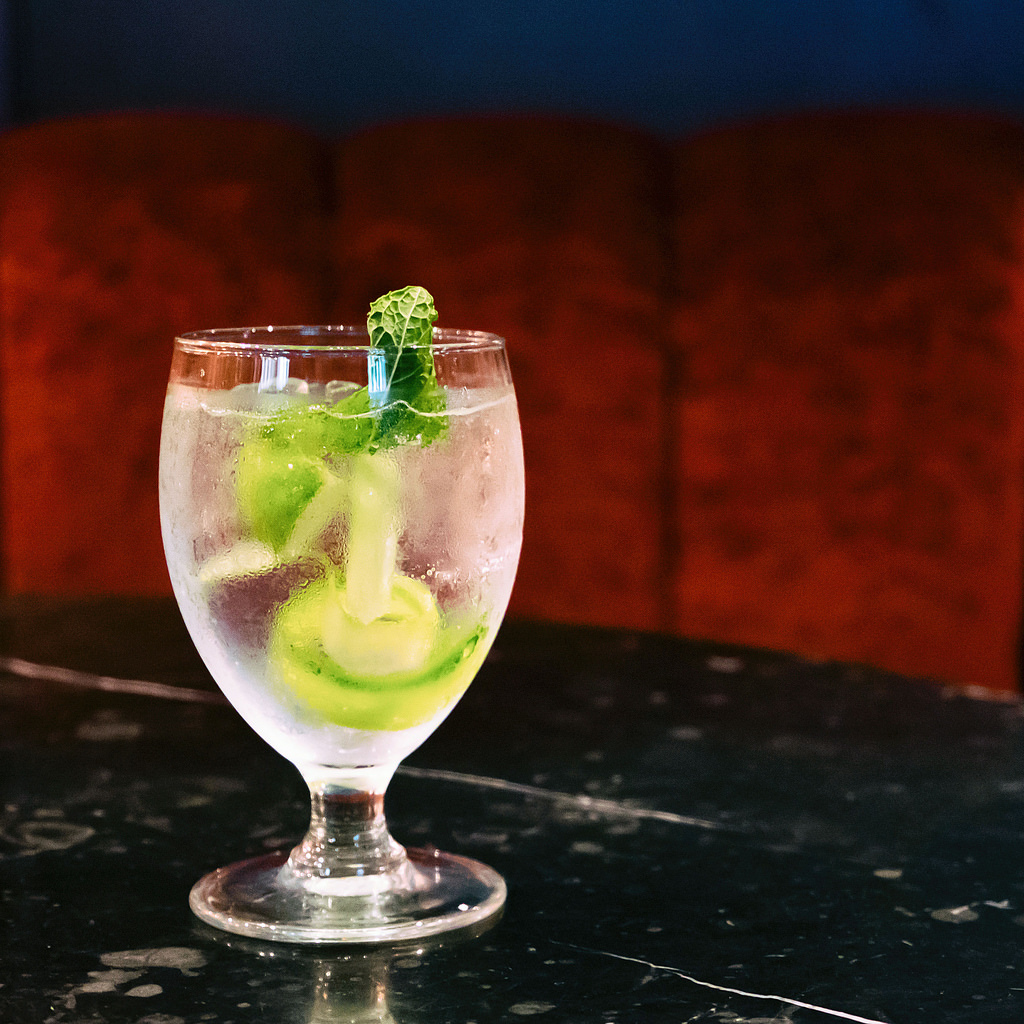 Gin and Tonic
Le Soleil 567 was a special cocktail because it used butterfly pea blossom. Such an ingredient transforms its shade when it meets acidic lime or tonic. The result is a beautiful pink-tinged gin cocktail served in a wide flute glass. With the buzz of lemon juice and sparkling wine, this cocktail would be great for sweet tooths who despise the bite of a stiffer cocktail.
Fun fact: the 567 uses Victoria Distillers Empress 1908 Gin, so kudos to the bar team for sourcing a Vancouver Island gin for this cocktail.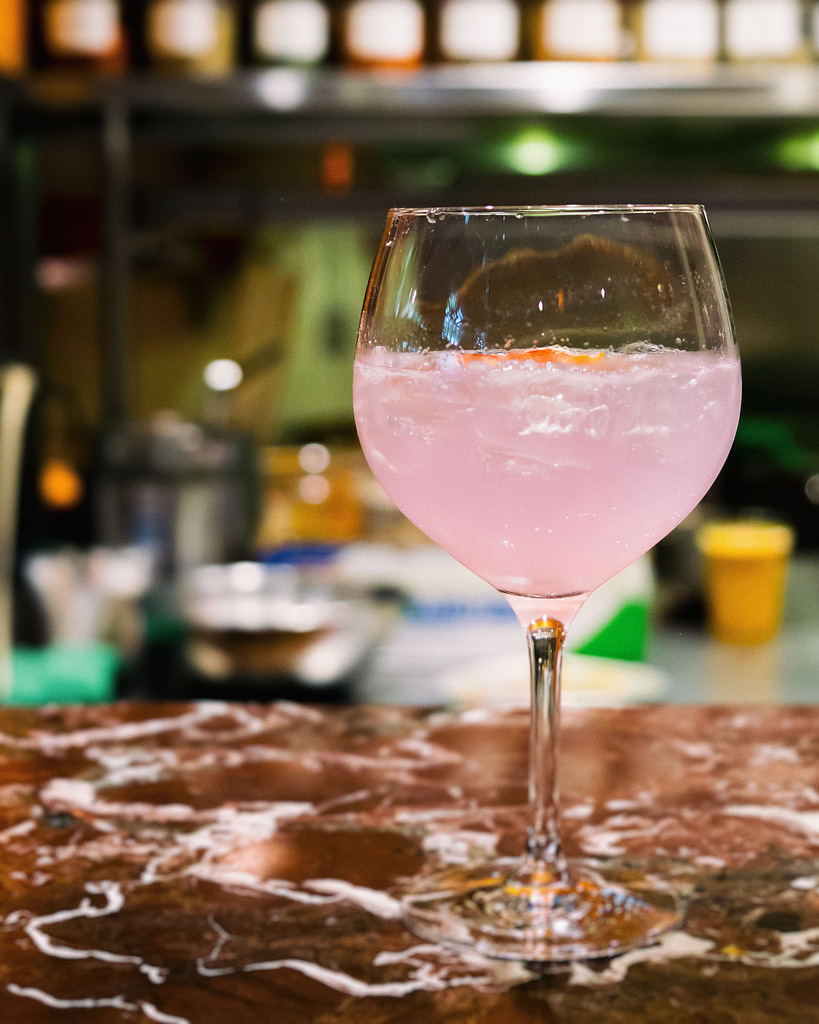 Le 567 Soleil
Features:
Copper Chimney's Happy Hour is destined to be as fun and tasty as it is unique to Vancouver with menu items featuring an Indian-twist on classic dishes. From handmade samosas, "Indian pizza," lamb meatballs or Bombay short rib sliders to squash fritters with tamarind dipping sauce and poutine creatively topped with butter chicken, Happy Hour is a fun blending of cultures.
Copper Chimney has a dark but inviting interior with easy visibility of the kitchen on one side and the bright bar in the other. There's seating for about 80 guests amongst high tables, regular dining tables, and inviting booths. If you're looking for a classier Happy Hour than the midrange chains, you'll appreciate the finer-than-usual digs here.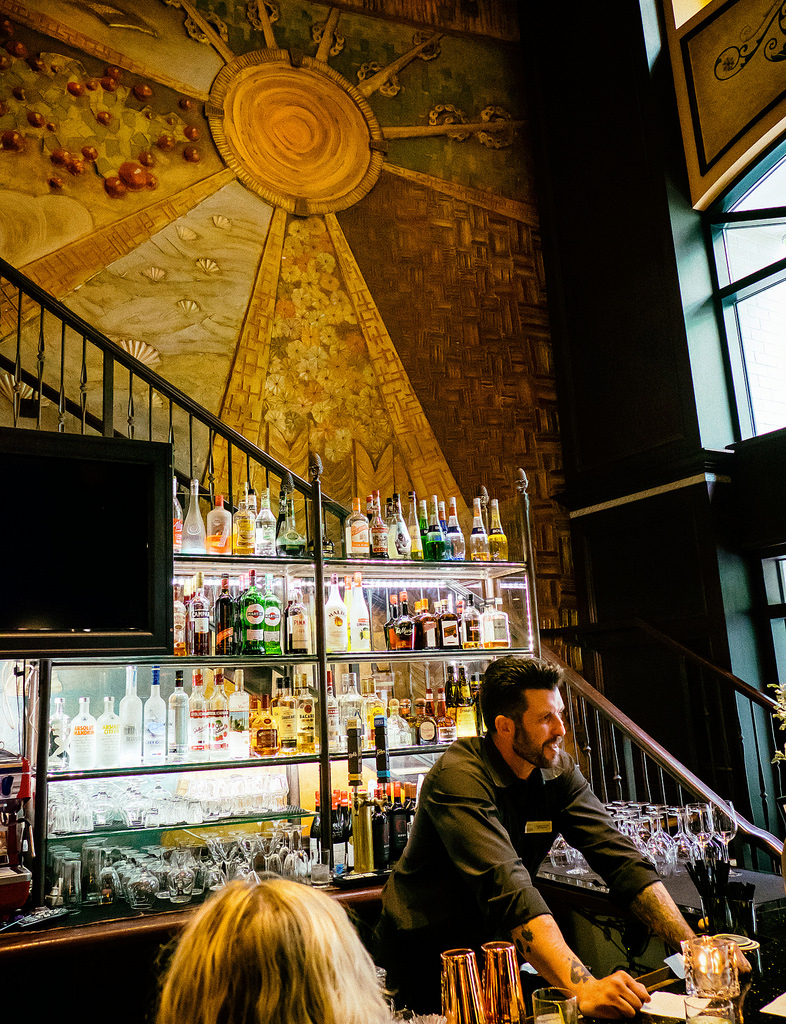 Copper Chimney Bar
Final Thoughts:
One-liner: Indian-style Happy Hour in a downtown neighbourhood lacking much Indian
Highlight: Le Soleil 567
Price per person: $20-$30 for a Happy Hour drink and snack(s)
Would I go back? Yes.