"I was at the stop sign first!", an irate Hanson exclaims as he furiously backs into a parking spot across from the new flagship location of Nicli Antica Pizzeria in North Vancouver's Edgemont neighbourhood. The pandemic may be unrelenting with the government's recent restrictions preventing indoor dining, but that's fine by me. Vancouver is beautiful when it's sunny outside, and outside is where I found myself with a seat at Nicli's backyard parking lot, now converted into a 40-seater patio adorned with all the reminders of Aperol Spritz a guy hungry for pizza needs in his life.
---
Disclosure: This was a complimentary media tasting provided in exchange for a blog post.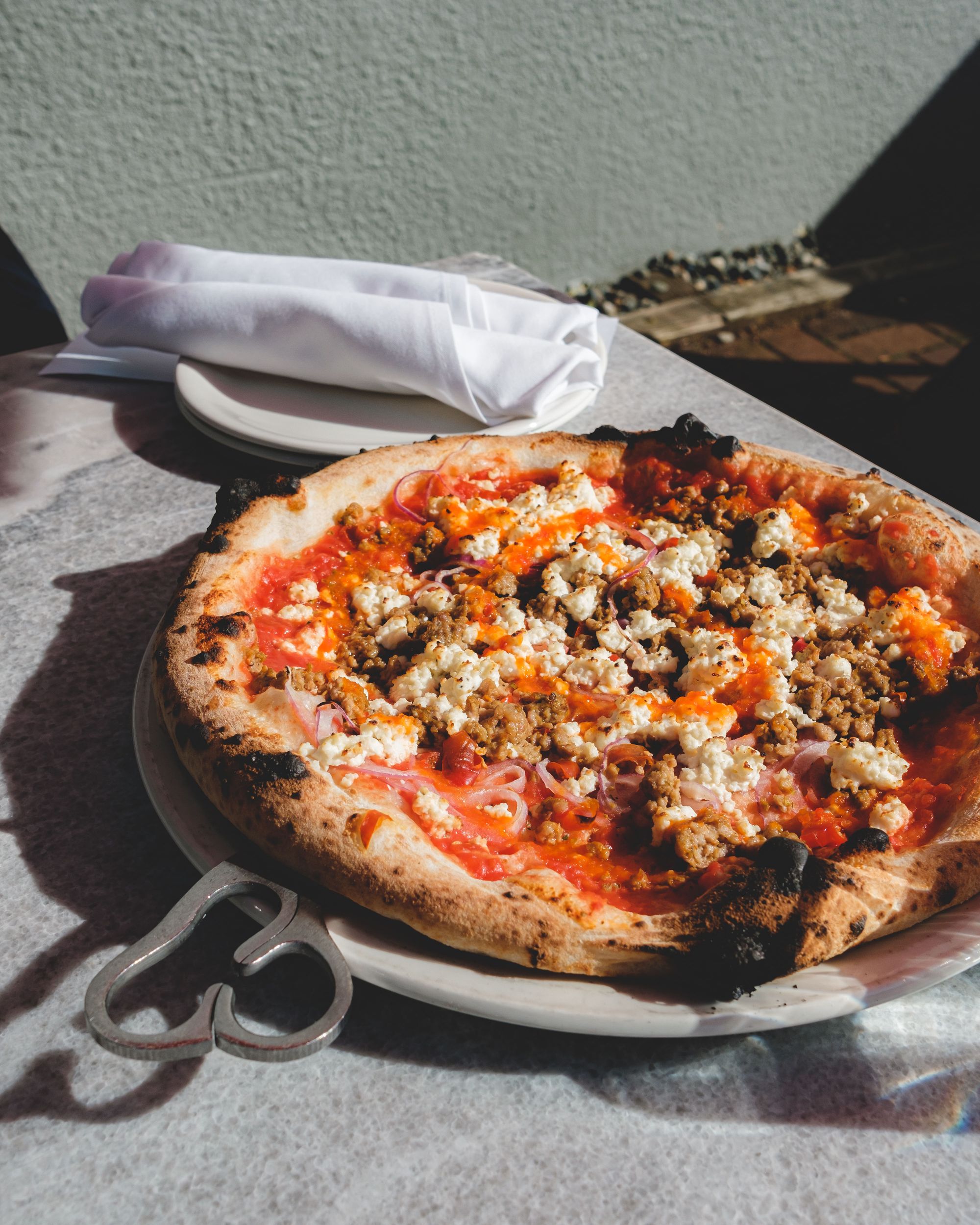 Food and Drink:
Team Tastic came here for a Saturday evening dinner and I had a great taste of the following:
Aperol Spritz ($12)
Burrata and Radicchio ($28)
Salsiccia Pizza ($23)
Rigatoni alla Gricia ($22)
Tiramisu ($12)
The backyard patio of Nicli is adorned with orange umbrellas shouting out the classic Italian aperitif, the Aperol Spritz. I followed the branding and ordered one. This was a classic mix of prosecco (sparkling Italian wine), Aperol bitters, and soda water. I don't know the exact science behind aperitifs but I do believe this is more than an excuse to drink. The bitters left a very neutral aftertaste in my mouth which I took to be preparation for the real thing coming right up.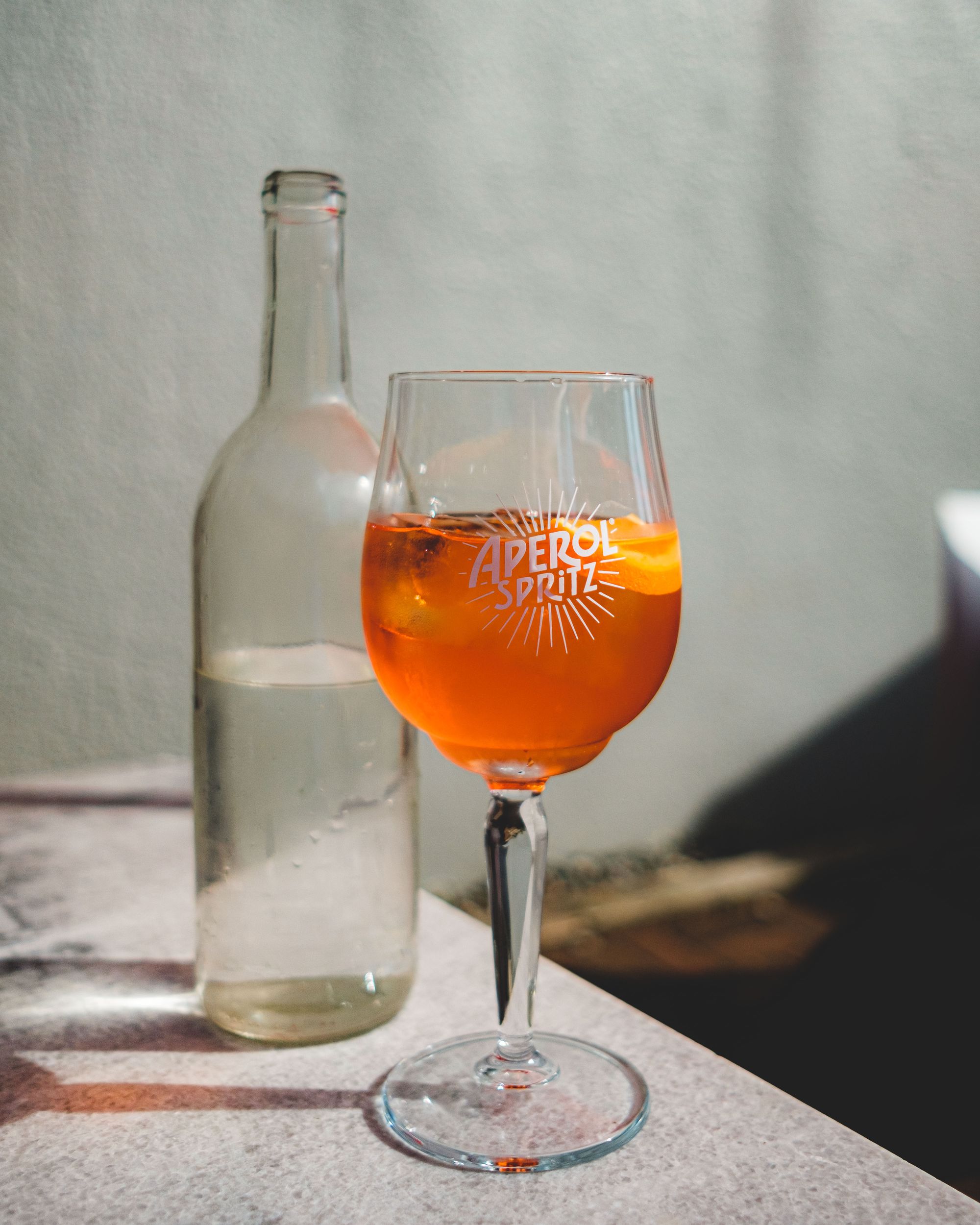 The first food to get to our table was the burrata and radicchio. This dish was a plate of charred radicchio, arugula, roasted cherry tomatoes, pesto vinaigrette, and candied hazelnuts. The star here was the burrata, which was meticulously presented. This was no slapping of cheese on a plate and calling it a day. The burrata was fanned out like a Japanese omurice and adorned with seasonings to cap off the presentation. Taste-wise, the burrata also delivered. Its extra creaminess and feeling of being just held together made it a joy to chew through and pair with the other items on this plate. I wish the charred radicchio had a little more seasoning or kick to it because the batch I had was a little on the bitter side. More aperol spritz did the trick for me and I quickly moved on.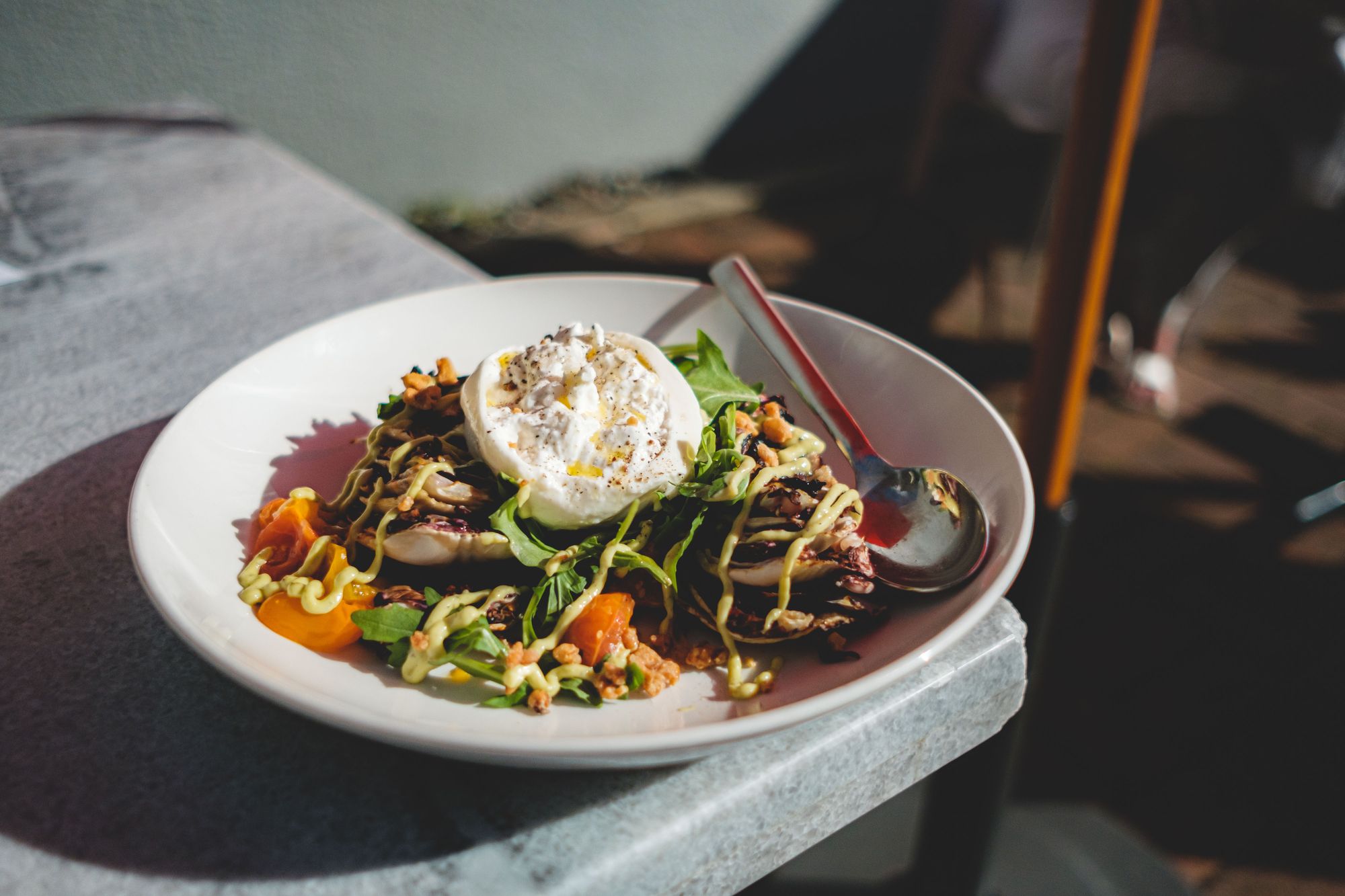 Next up was a salsiccia pizza with pomodoro (tomato sauce), Nicli's Italian sausage, red onion, Calabrian chili, house-made ricotta, oregano, grana padano, and house-fermeneted hot sauce. This pie really felt like the namesake pie with Nicli-branded and house-identified ingredients. The kick was real on this pizza. I had to slow down to enjoy the heat – again, more aperol apritz to save the day – and I thoroughly enjoyed the chewy sausage bits which mixed well with the subtle sweetness of ricotta. And the dough? Great chew. You could order a marinara pizza and be satisfied with this Nicli dough.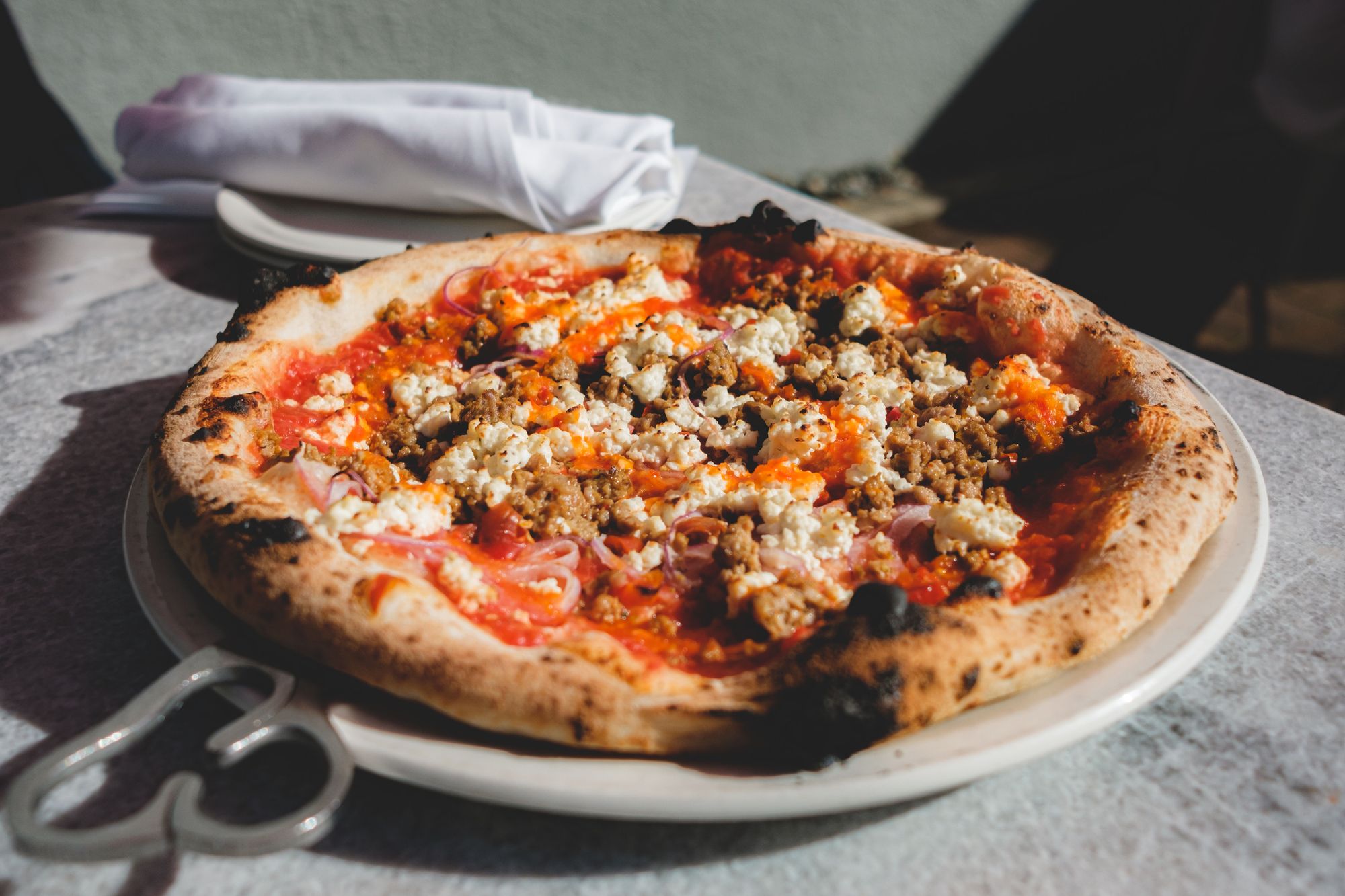 On the pasta side of things, we opted for the rigatoni alla gricia. I chose the rigatoni because I wanted a pasta with lots of surface area and the fattiness of guanciale (Italian cured pork jowl/cheek) just screamed "flavour!" at me. The guanciale delivered. However, the pecorino left a little to be desired for when you compare the volume on our plate versus what is presented on the website. It could be that the pecorino volume is already mixed into the paste on delivery and the website was a dramatization of volume. Nevertheless, house-made pasta is always a good time in my book and the al dente bite here was the right compliment to the guanciale.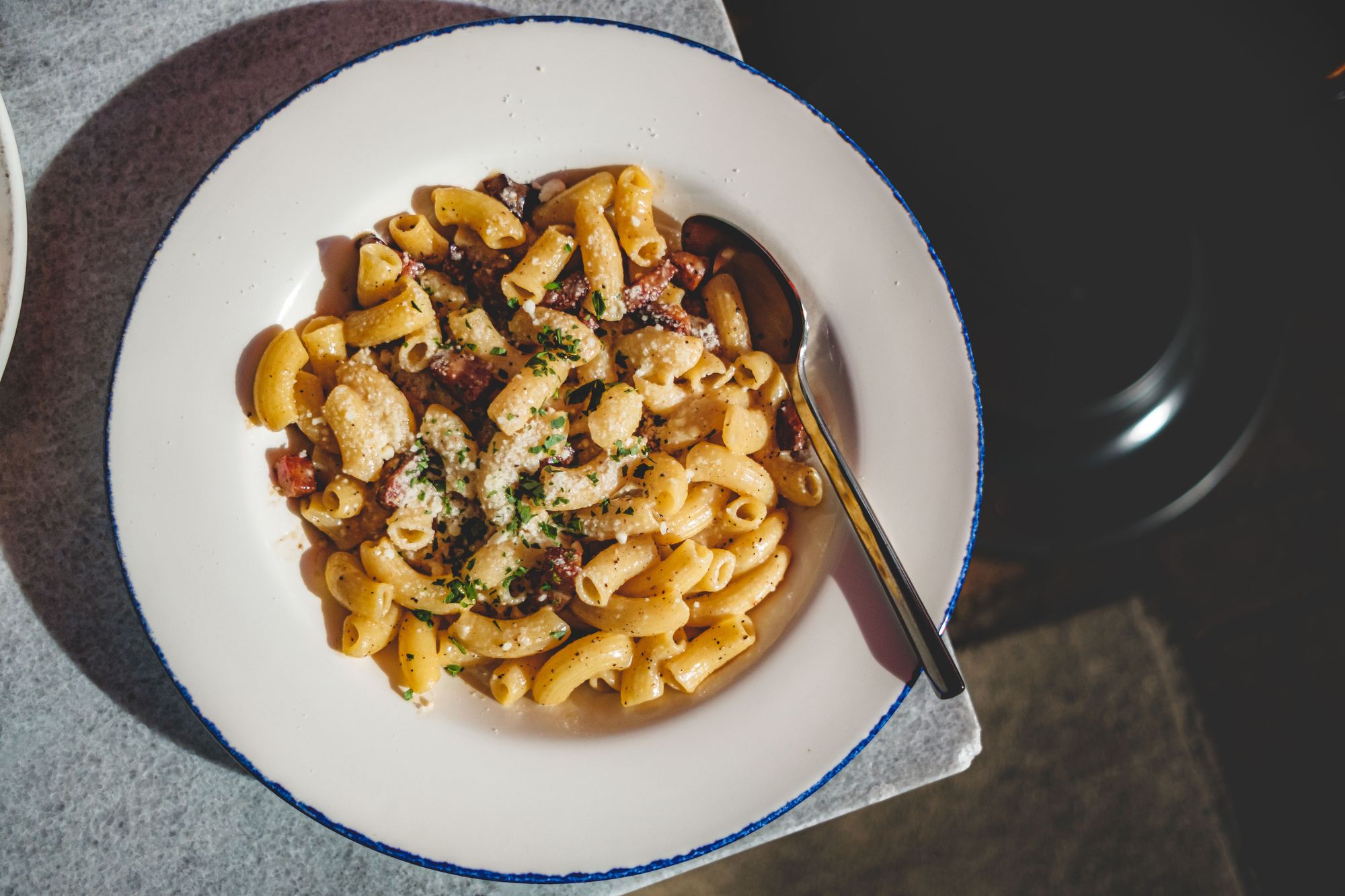 Moving onto to dessert, or as the Italian call it, dolce, we had the tiramisu. This was a stacked pile of joy served with the classic fixings and topped with a Frangelico (herb-flavoured liquer) sauce. This wasn't the wettest tiramisu mind you, but it was full of espresso, chocolate, and mascarpone flavours. Flavours aside, I admit that I have a huge bias for tiramisu and that the ones from Save-On Foods and all the way up to Kissa Tanto bring me equal amounts of joy. If you seek the classic ingredients of a tiramisu, I think you'll be satisfied with Nicli's offering too.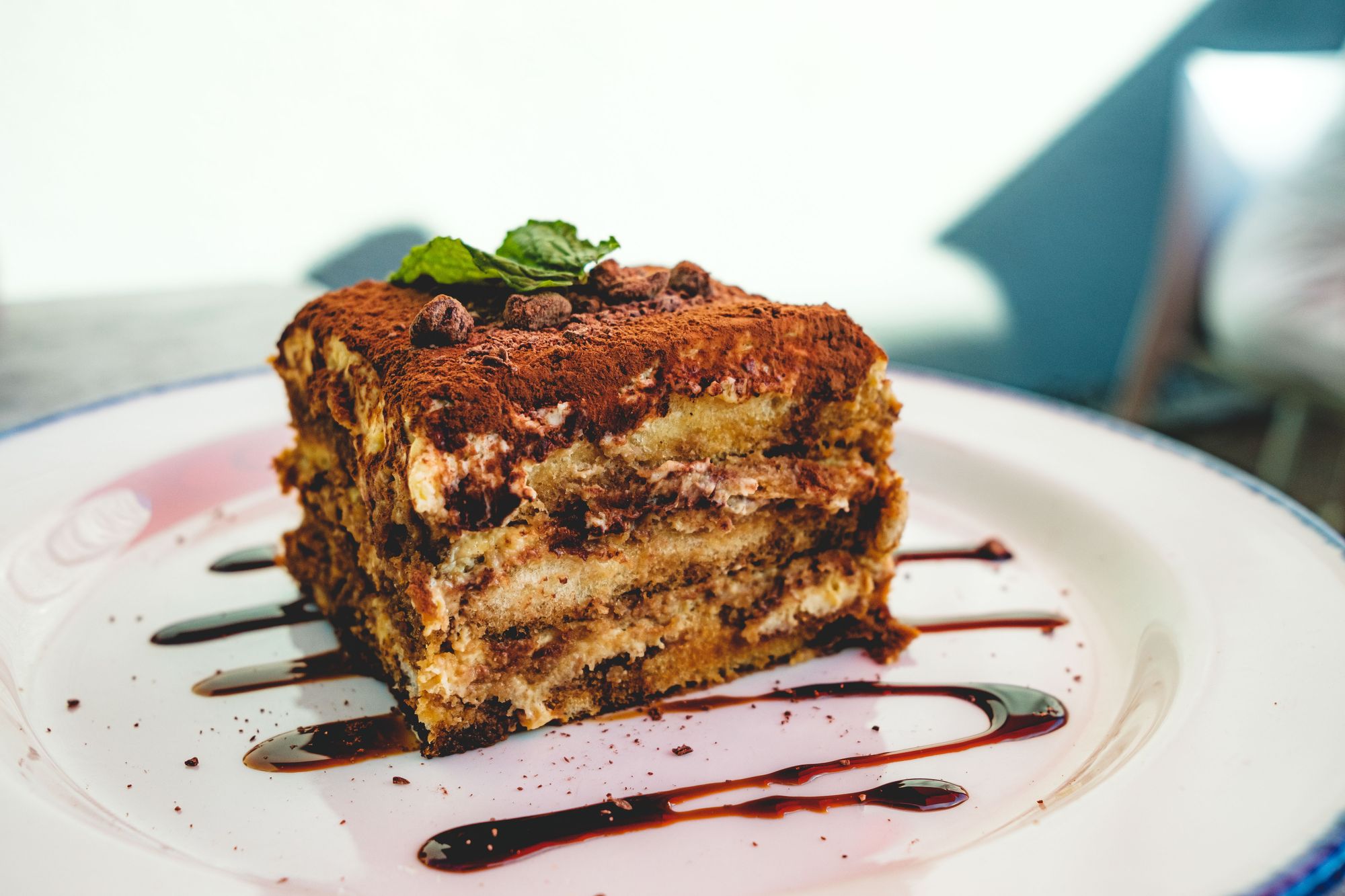 Features:
Well, the BC government has given the a-okay for indoor dining to resume, so you can expect that this outdoor experience of Nicli isn't the only way to enjoy Italian fare. I hope the parking lot patio doesn't totally disappear though. Dining al fresco really does have its charm during the warmer months and the only thing you miss out on is the indoor ambiance which is worth the trade-off in my opinion.
For this excursion, there were about 12 tables for 40 guests set up. Umbrellas covered the majority of tables but you might be unlucky that the shade isn't on the right side of the table. The tables outside are first-come first-serve so it's a roll of the dice to see what you get. For that reason, it wouldn't be a bad idea to come for an early dinner hour to avoid disappointment in your seating arrangement.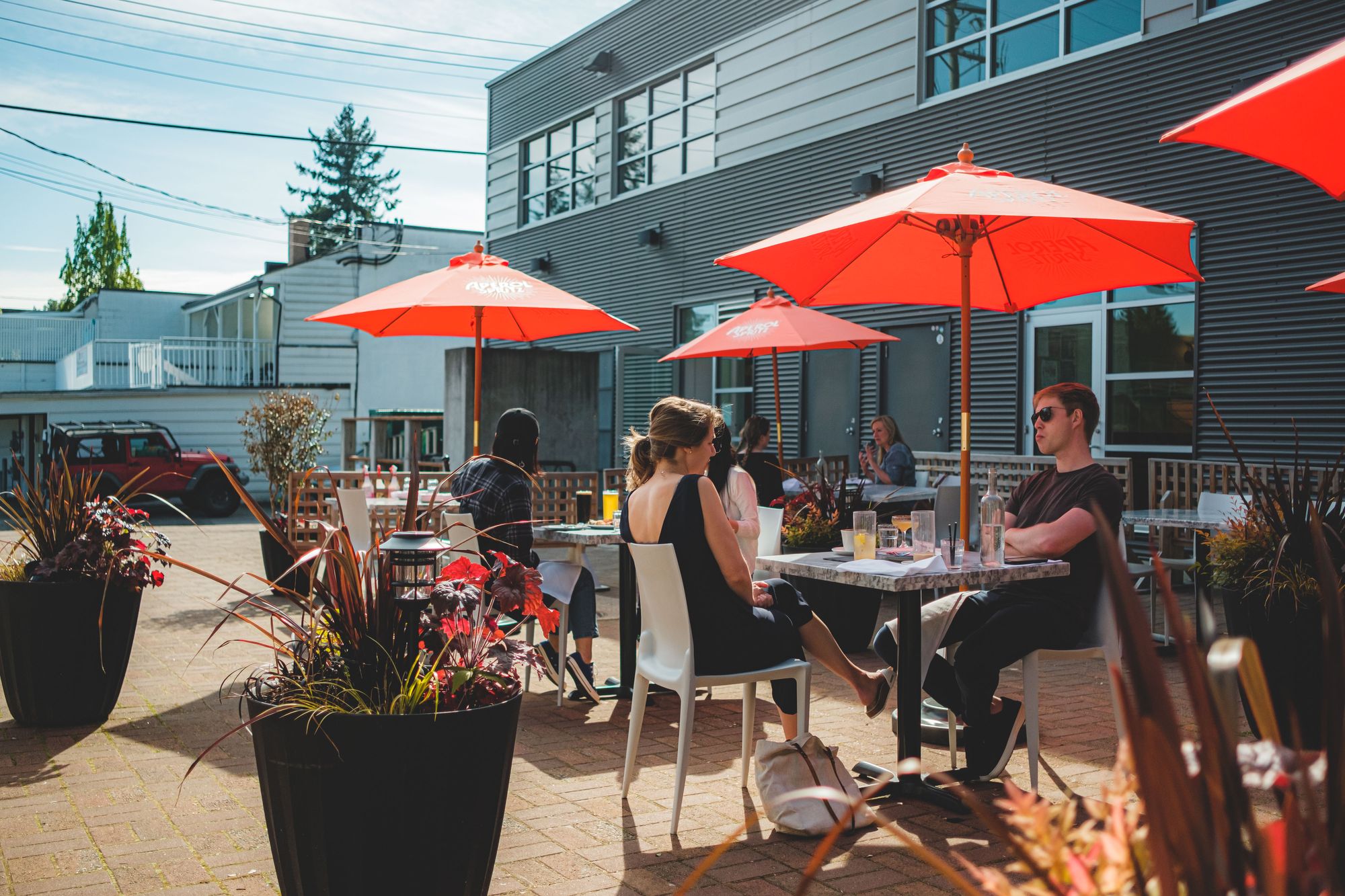 That being said, the ambiance outside is marginally suitable. This was a patio built out of necessity, but hopefully it can turn into a project of love. The orange Aperol Spritz umbrellas are fun, but other than that, it's just some potted planted and a makeshift host station that comprise the outdoor experience. Nobody saw this pandemic coming so I hope the patio project turns out to be enough of a success that Nicli can invest further into it for future seasons.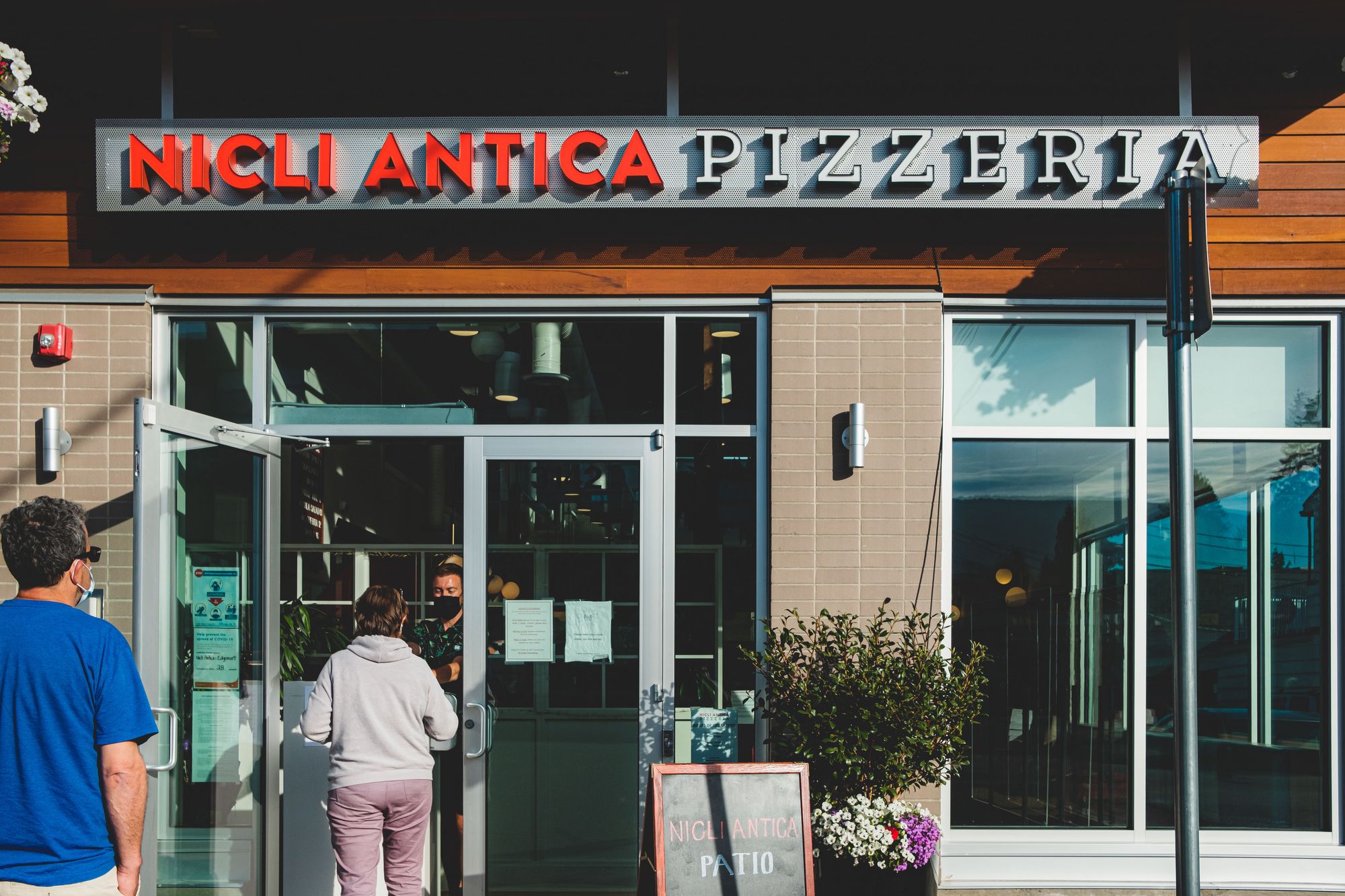 Final Thoughts:
One-liner: Chewy pizza, al dente pasta, and the right mix of Italian and Vancouver for the new mountainous home of Nicli's Antica Pizzeria
Highlight: Salsiccia Pizza
Price per person: $28-$40
Would I go back? Yes.