Everyone likes a restaurant with humble beginnings. For DD Mau, that was a small food truck dream that ended up yielding a Vietnamese sub (bánh mì) shop in Vancouver's Yaletown neighbourhood. Fast forward a few years and it's a whole new project building the new restaurant underneath Chinatown's Fortune Sound Club. Between the new menu, new décor, and new perks as a neighbour of Fortune, I'm on board with this tasty Vietnamese eatery.
Disclosure: This was a complimentary tasting provided in exchange for an honest overview and no monetary compensation.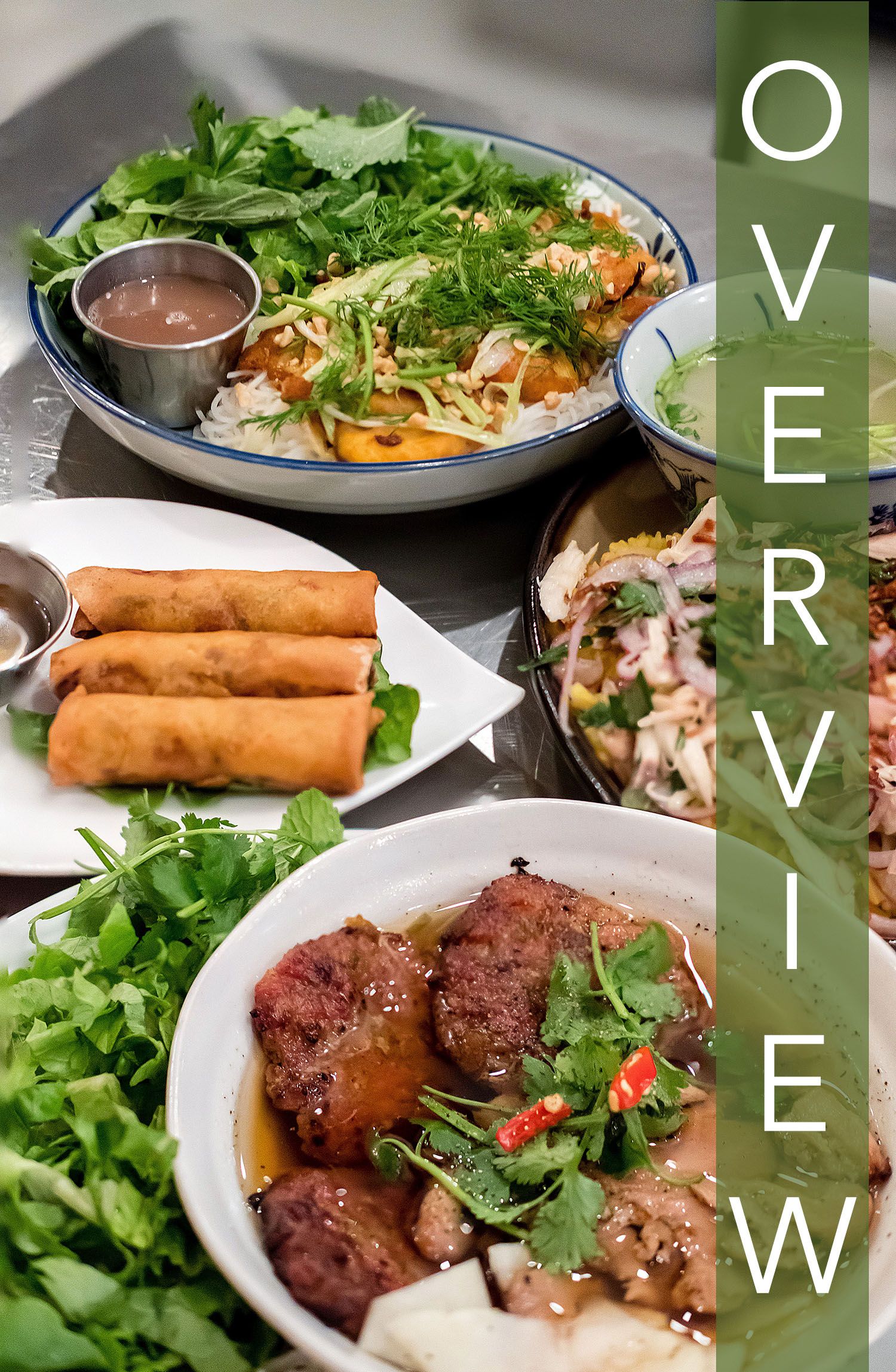 Food:
Team GlueCrew came here for a Tuesday evening dinner and I had a great taste of the following:
Pork Fried Spring Rolls (Chả Giò) ($5.50)
DD MAU Wings (Cánh Gà Chiên) ($10)
Fried Sticky Rice (Xôi Chiên) ($8)
Bún Chả Hà Nội ($14)
Damn Good Chicken and Rice ($13)
Turmeric Fish with Dill (Chả Cá Lã Vọng) ($15)
The fried spring rolls were fried egg rolls filled with pork, wood ear mushrooms, carrots, and taro. These had a satisfying crunch and had an interesting potato-y kick with the addition of taro, an ingredient seldom included in most Vancouver Vietnamese eateries.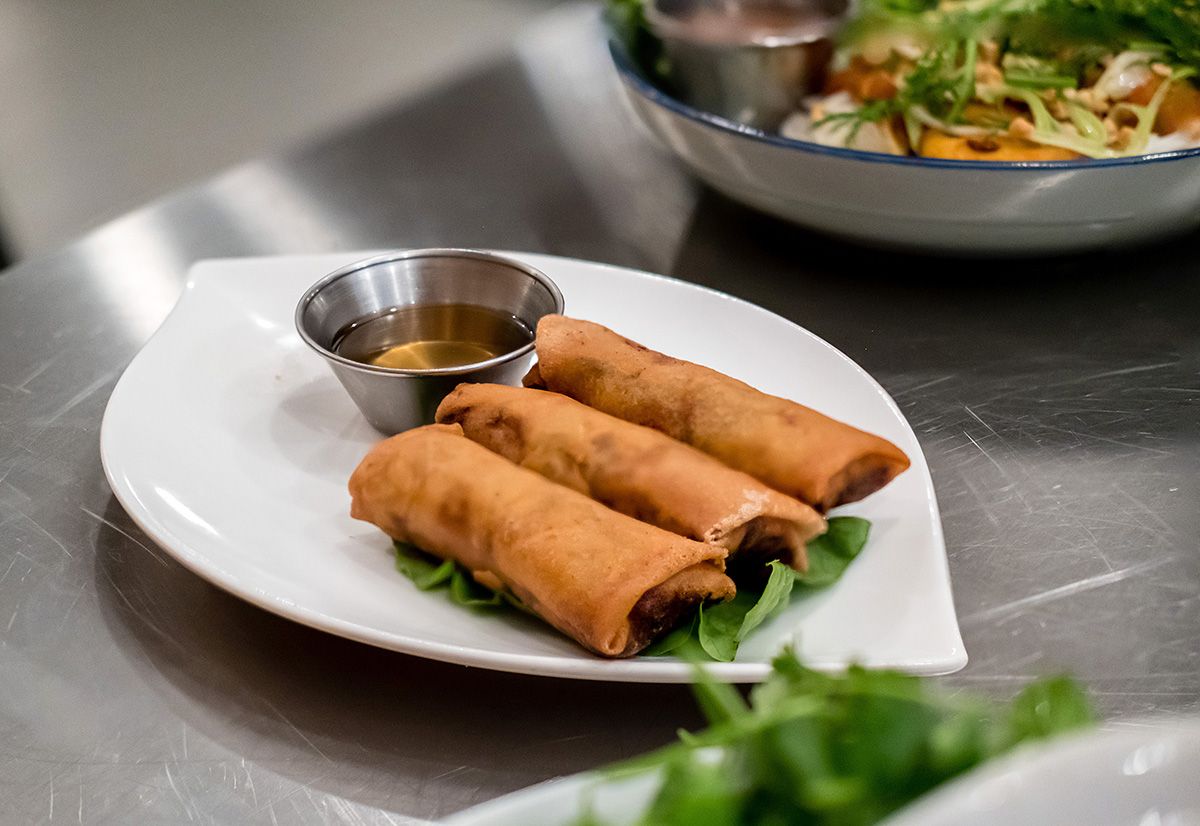 Next up were a signature item, the DD MAU wings. These were fried chicken wings with a house fish sauce glaze. The texture here was fantastic. The fried skin fit over the chicken like a glove and each bite was a fun twist of tang and salty goodness. If you're a fan of the chicken wings at Phnom Penh, you'll likely enjoy these wings too.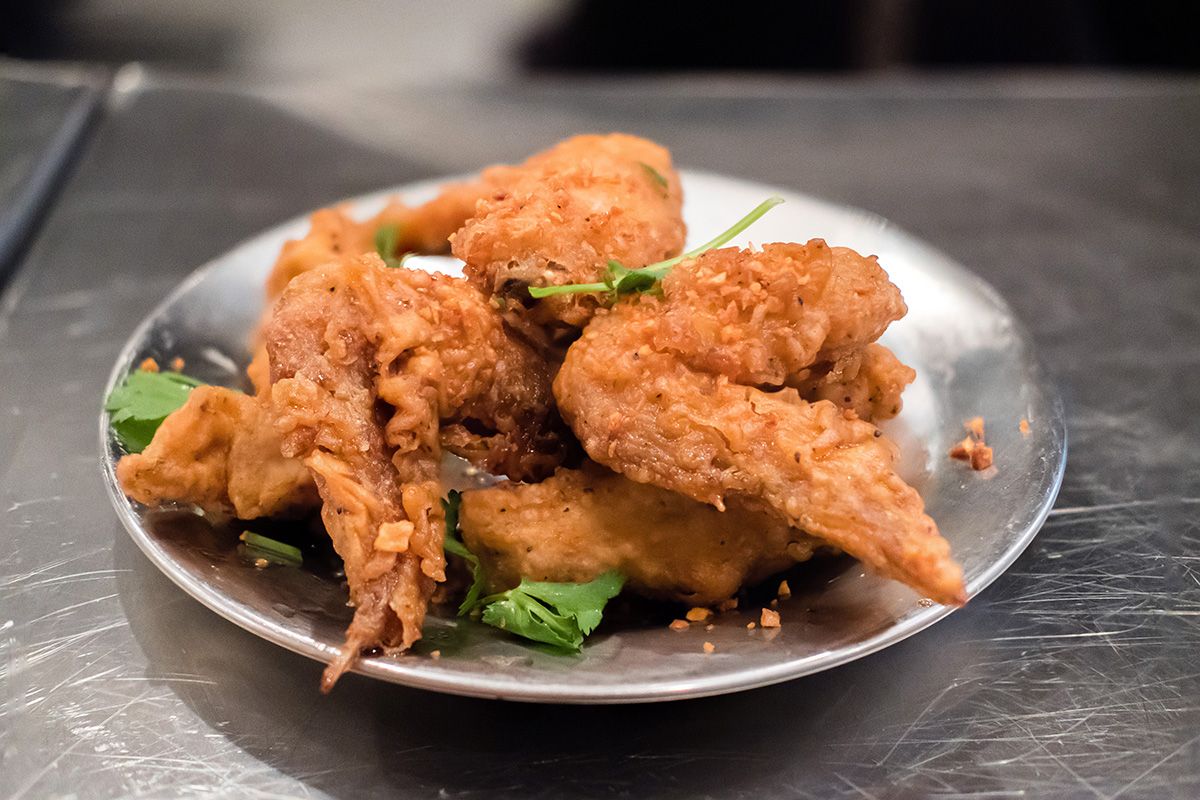 Next up was the fried sticky rice. Characterized as a breakfast food, this was served with Chinese sausage, shitake mushrooms, and topped with a runny egg. The sticky rice bits were served cubed which made them extra fun to chew. I found the best way to consume this was by stirring the egg in and taking scoops of the goods into a small bowl to consume.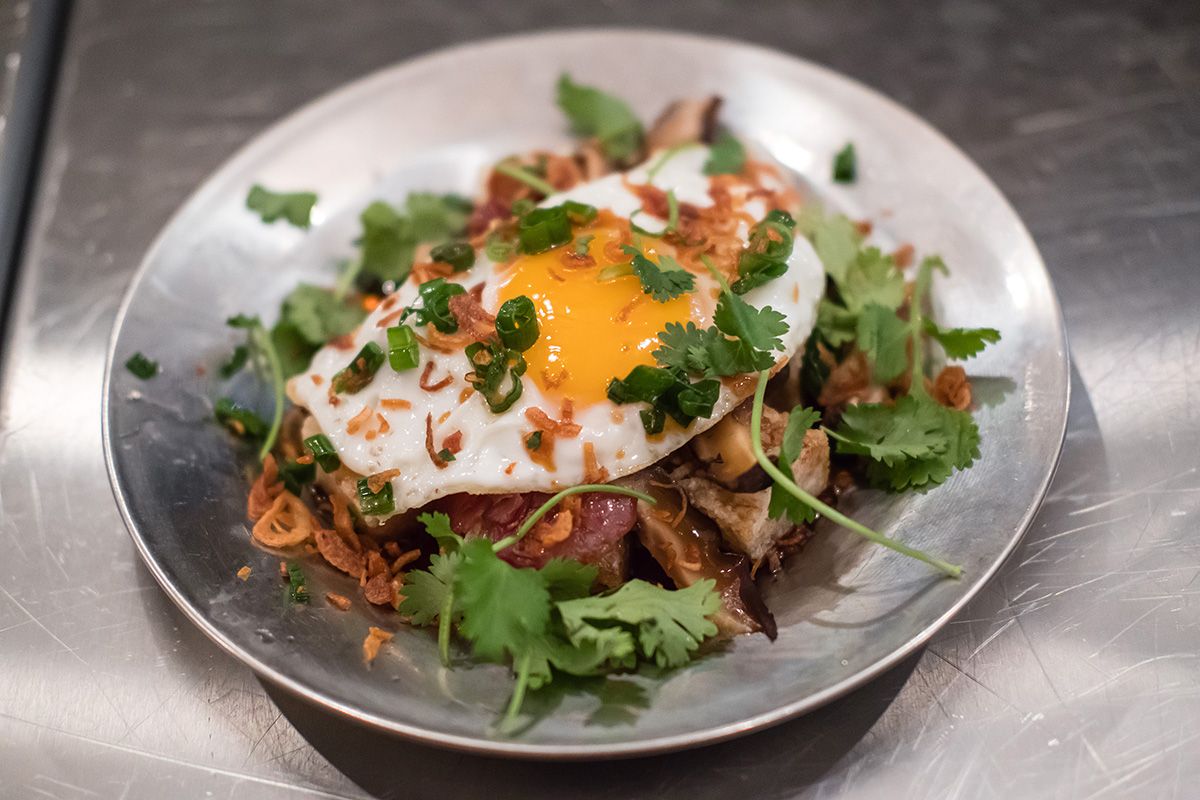 Flipping over to the other side of the menu, the bún chả hà nội came next. This was a bowl of grilled meatballs and pork in a fish sauce broth served with vermicelli, salad, and cilantro. Fish sauce made another appearance in tonight's meal and it's such a unique flavour. Soaking the meatballs and pork made each bite extra sweet, tangy, and savoury so the strategy here was to dunk the lettuce and vermicelli into the broth to eat with the meatballs and pork.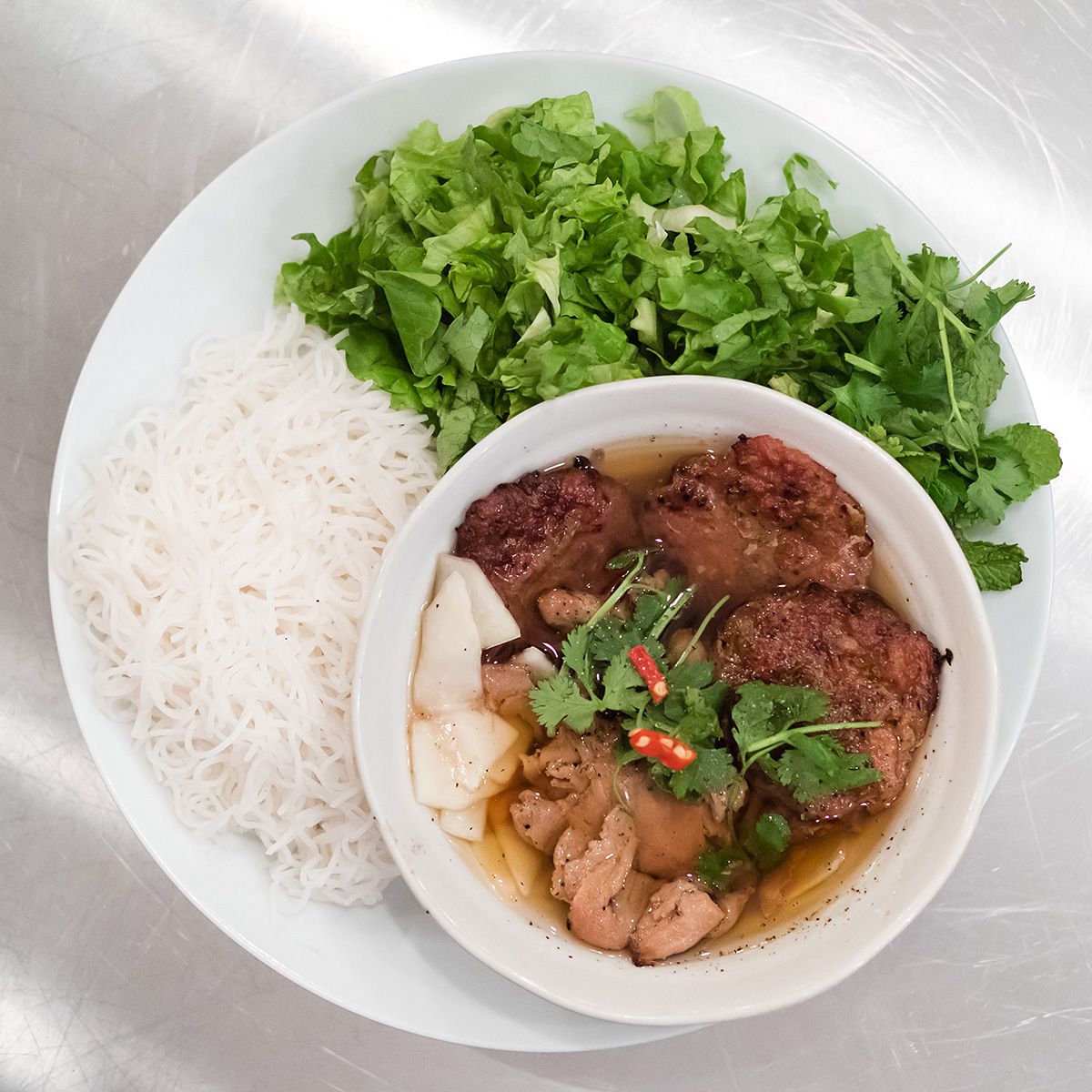 My eye was caught by the loud proclamation of the damn good chicken and rice. Thinking of Torafuku's "kick-ass rice", I was feeling similar vibes here. A Hoi An staple, this was a free-range chicken salad on turmeric rice served with a side of soup. The rice was very flavourful in its own with the small kick of turmeric in every bite. I believe another flavour enhancer was the use of oyster paste. A little bit goes a long way but this oyster feeling in the fried rice was a great application and now I'm wondering if DD Mau might be the only restaurant in Vancouver mixing in oyster paste with their fried rice.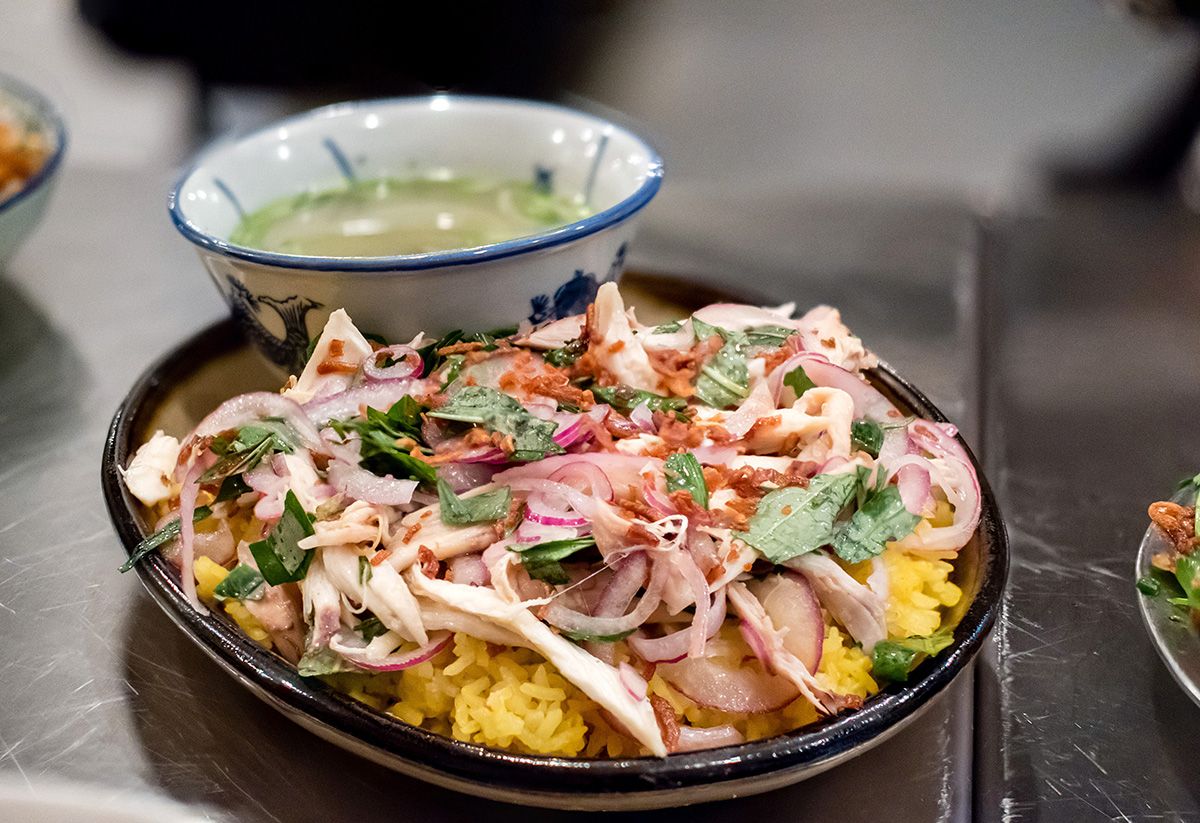 Last but not least, we ordered the turmeric fish with dill from the fresh sheet. Despite having a southern Vietnamese background, the restaurant menu was all about mixing in flavours from northern Vietnam to create something new. In this case, that was a turmeric-seasoned basa fish with will on a bed of vermicelli with fermented shrimp paste sauce. The addition of dill added a pleasant fresh sensation in every bite I loved the dance of flavours on my tongue.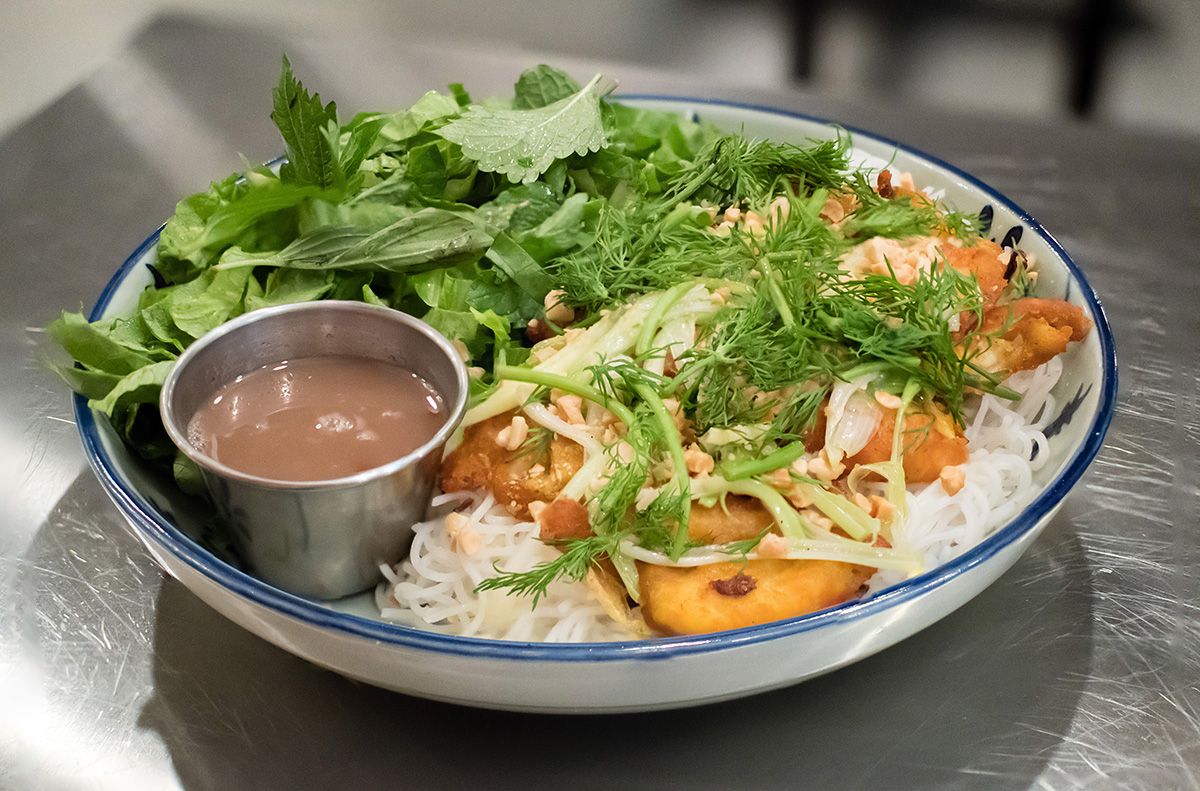 Maybe it's because I dine out so often at Western and Italian places that most items at DD Mau felt like a flavour explosion on my palate. If you're a flavour seeker, seek no further than the salty, sweet tang of DD Mau's house fish sauce.
Historically, the food at DD Mau harkens to the owners' family roots growing up in Edmonton, Alberta. Experimentation was a key feature of recreating Vietnamese traditional food in the prairies so I'm a fan of this culinary science at play in the restaurant menu here.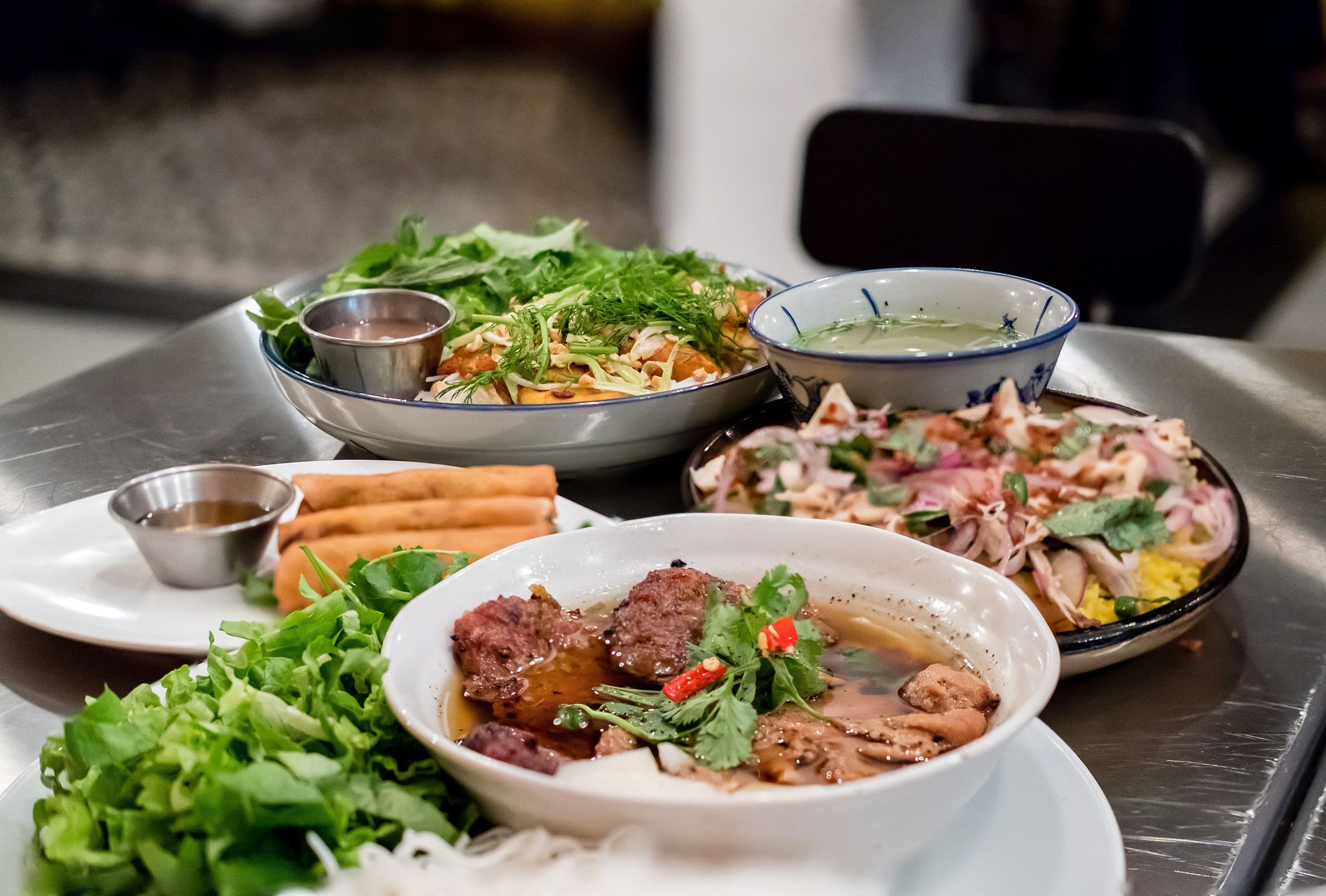 Features:
DD Mau ("go fast" in Vietnamese) in Chinatown takes up residence underneath Fortune Sound Club, and with it comes some club perks. For starters, on the last Friday of every month, if you join in DD Mau's late night happy hour, you can ask the staff for permission to skip the cover and line at Fortune Sound Club which is a rad deal. In my times at Fortune Sound Club, I've never been able to skip cover so feeding myself and pregaming sounds like a great way to get into Fortune.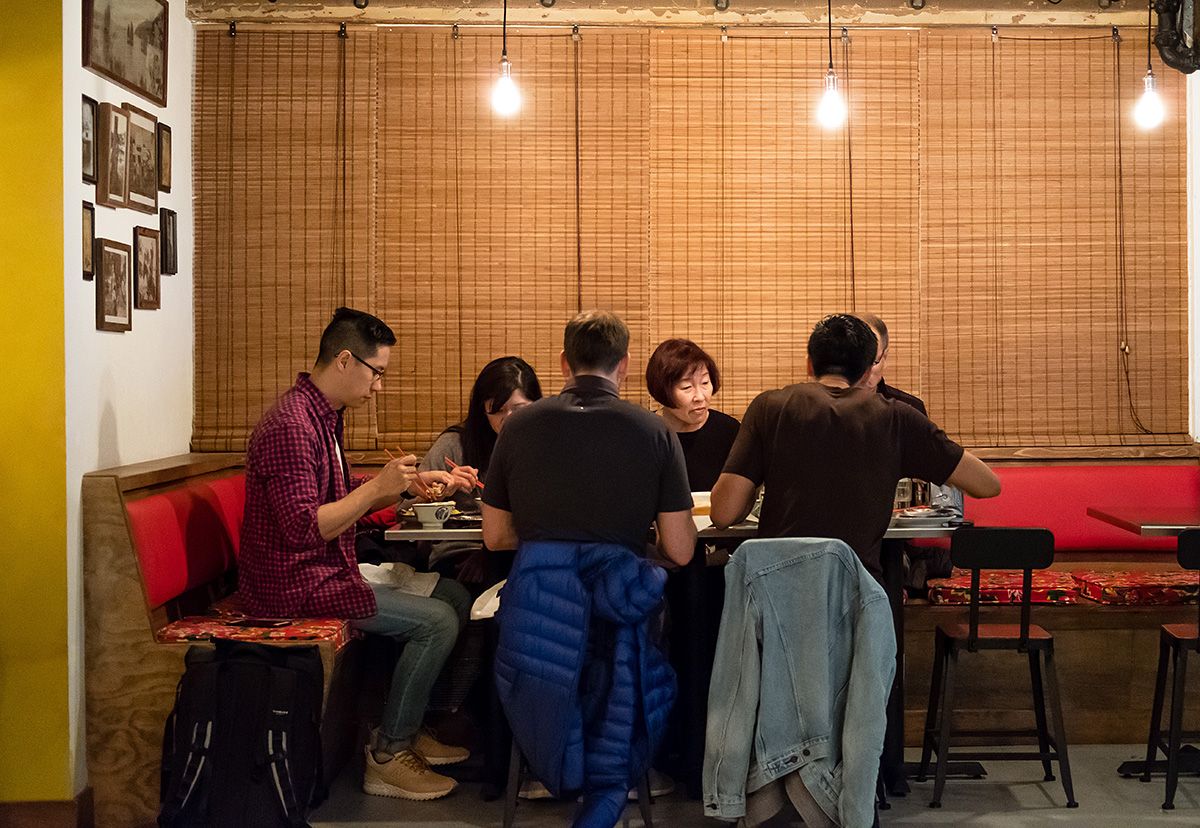 Restaurant-wise, the venue is completely re-done as previous occupants were of the pop-up variety. The vibe inside is super chill considering the proximity to a nightclub. The décor features many photographs of the family in Vietnam as well as wall hangings from the land of lotus flowers (<– Vietnam's national flower). I feel like the proprietors did a great job incorporating a bar, a carpeted side room, and ample space to move around. There's seating for about 60 guests though they could totally get away with more. Spend a minute at the front door to take in the imported bird cages.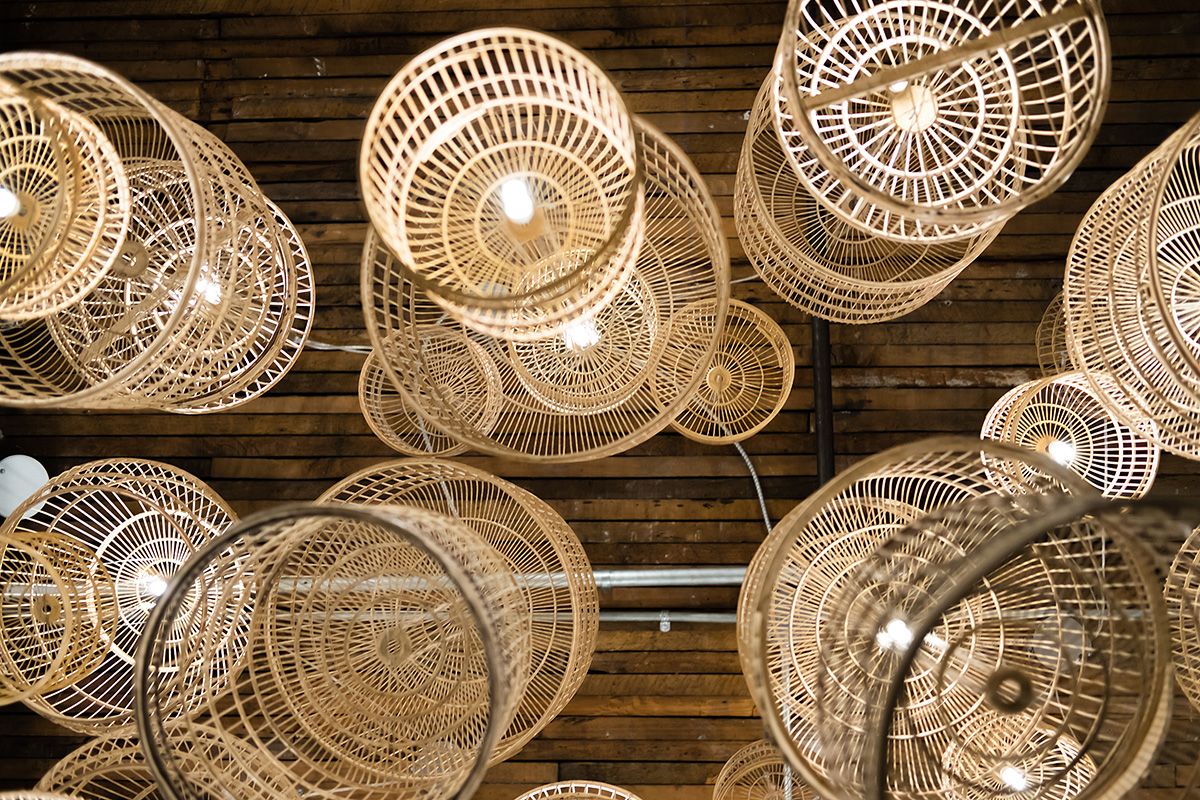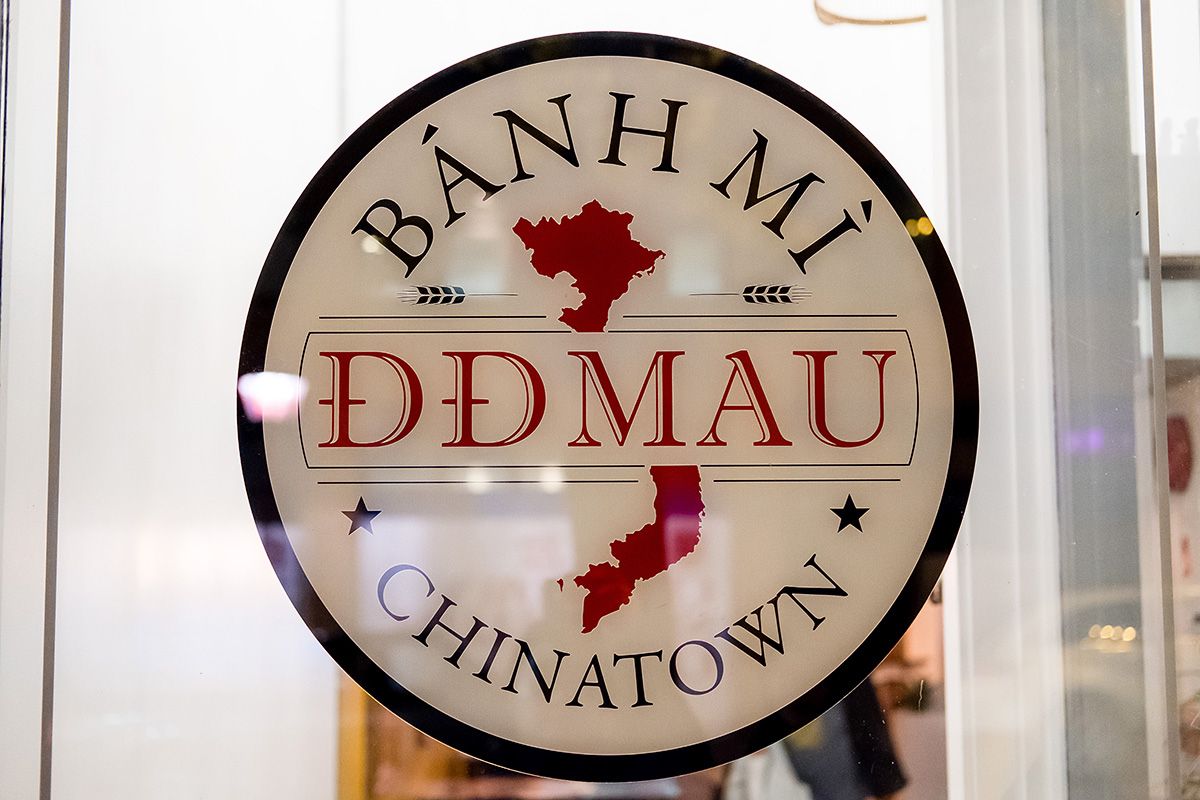 Final Thoughts:
One-liner: Hip Vietnamese fare that pushes the envelope for mixing Northern and Southern flavours and provides an avenue to Fortune Nightclub on select Fridays
Highlight: Bún Chả Hà Nội
Price per person: $15-$30
Would I go back? Yes.