Metro Vancouver is really good at filling food niches in its various neighbourhoods. Though this has been a long time coming, the timing couldn't be better as 2018 takes credit for 3 fried chicken openings (Downlow, Little Juke, and now Win Win Chick-N) and now Richmond's Steveston neighbourhood has a fried chicken stop to call its own. Last week I had a chance to experience the chicken (and desserts) for myself.
Food:
Team Jact came here for a Saturday lunch I had a great taste of the following:
8 Piece Chick-N w/ Filipino Mac and Cheese ($19 + $3)
Ube Cake ($5)
Japanese Cheesecake ($5)
The chicken at Win Win is generally made to order which is a great start. I spied only a few drumsticks and thighs in the landing platform presumably to speed things up for regular walk-ins.
Once we got seated at a small window-side bench, I dove into my half of the chicken. Coming fresh out of the kitchen was a huge factor to the crispiness of the chicken skin.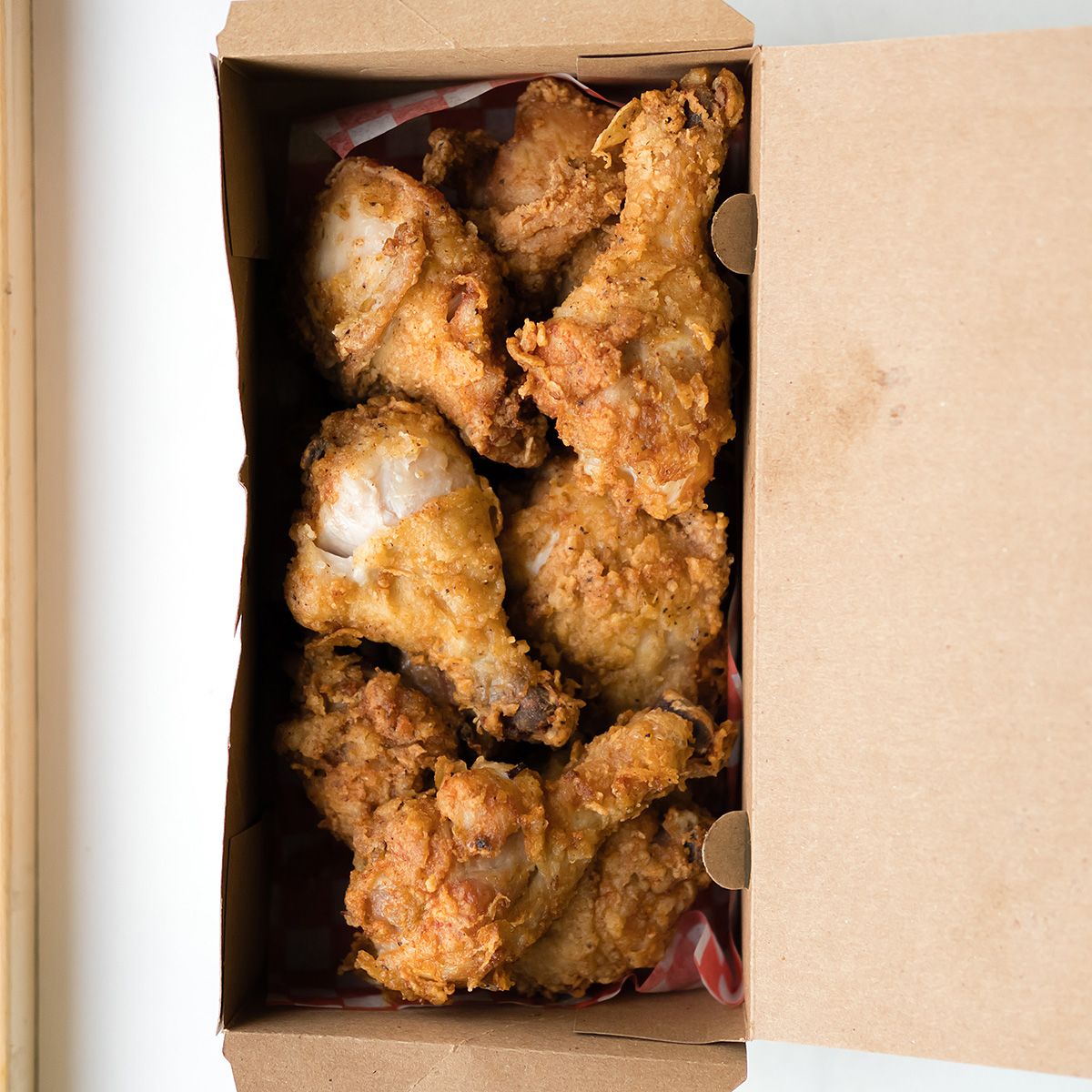 You'll likely notice the chicken here is smaller than other fast food chains. The great news here is that the chicken is sourced locally, meaning a better relationship with the economy and a greater chance of avoiding unethically stuffed chickens.
Each bite on my first piece was crisp, but not outrageously so like in the style of some Church's Chickens out there. The seasoning was just the right mix for me and the chicken very juicy inside. As soon as I finished one piece I wanted another. I think the average guy could eat 4 or 5 pieces without a problem.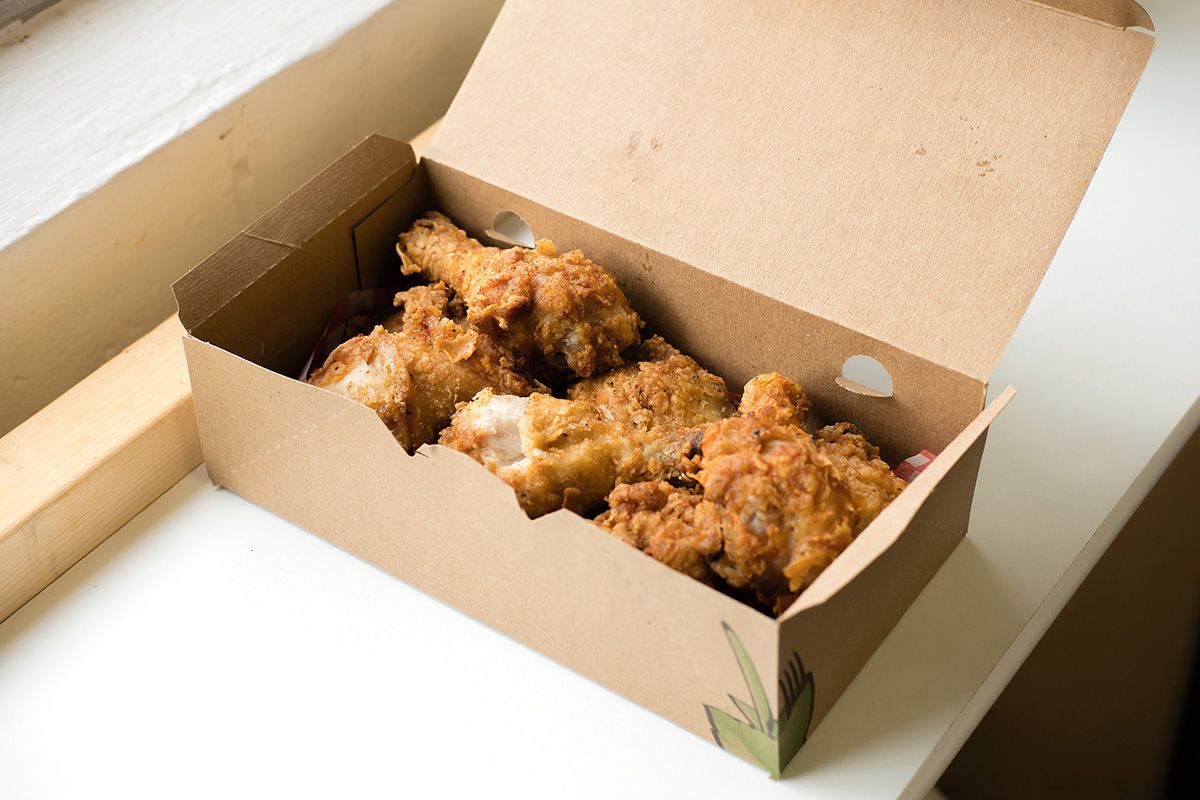 As time went on though, I could feel some of the chicken getting a little soggy, so I think the best way to enjoy Win Win Chick-N is by scheduling a meat at the actual venue or on a bench in the neighbourhood of Steveston. There's nothing worse than driving home with chicken skin that's gone a little wet.
On the Filipino mac and cheese, this was a tangy take on the classic recipe with ground pork and sausage thrown in for good measure. There was certainly more tomato tang than cheese in this recipe but I thought this was a pretty hearty side in its own right.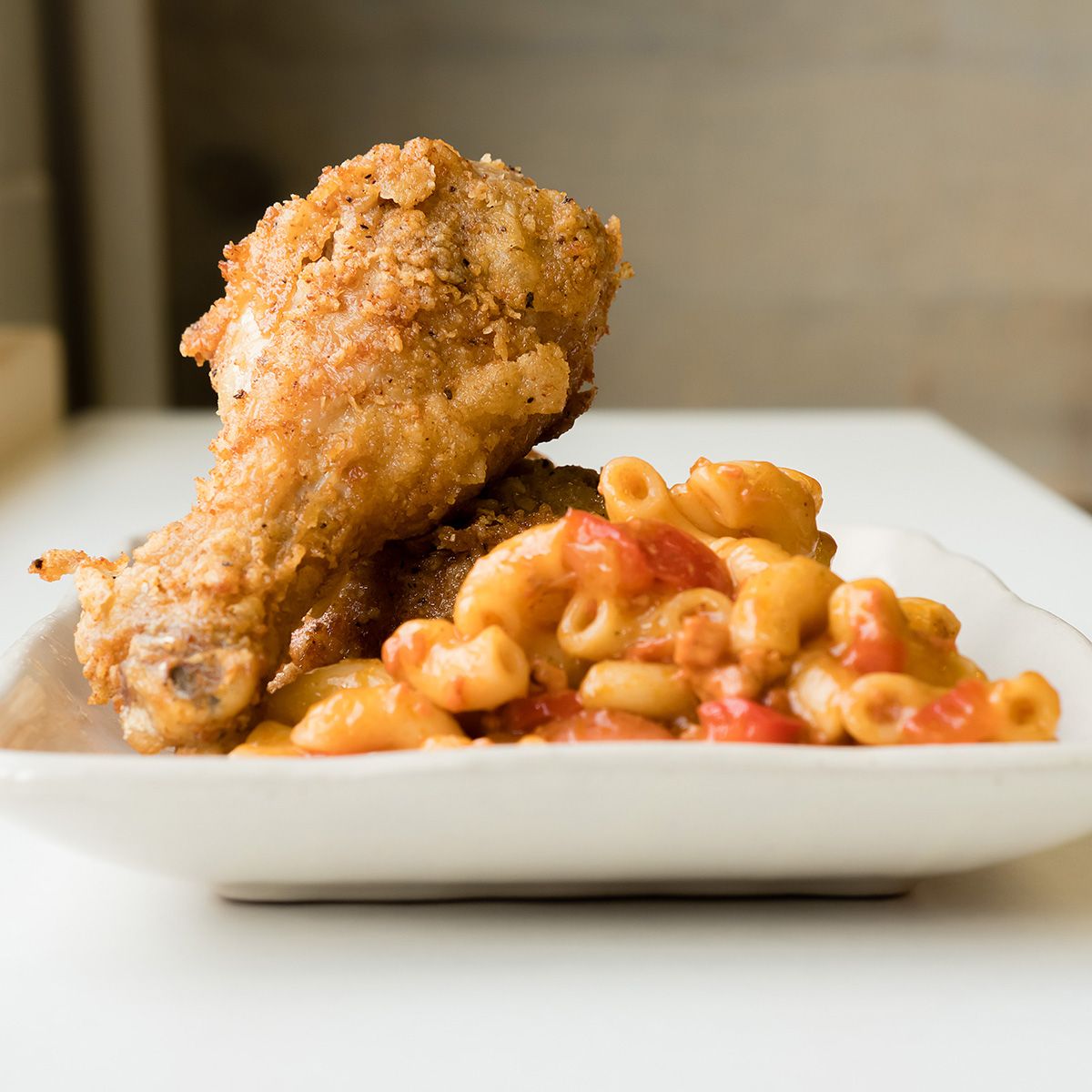 Moving onto the desserts, first up was the ube cake. I think this is the best-kept secret of Win Win Chick-N. Despite the main billing of fried chicken, this dessert is also a great reason to visit this eatery. The ube cream here was neatly done and, as advertised, had a pleasant vanilla potatoey flavour profile. The cake was easily cleavable with a plastic fork and to my knowledge, nobody else in the fried chicken scene reserves a spot for dessert on the menu.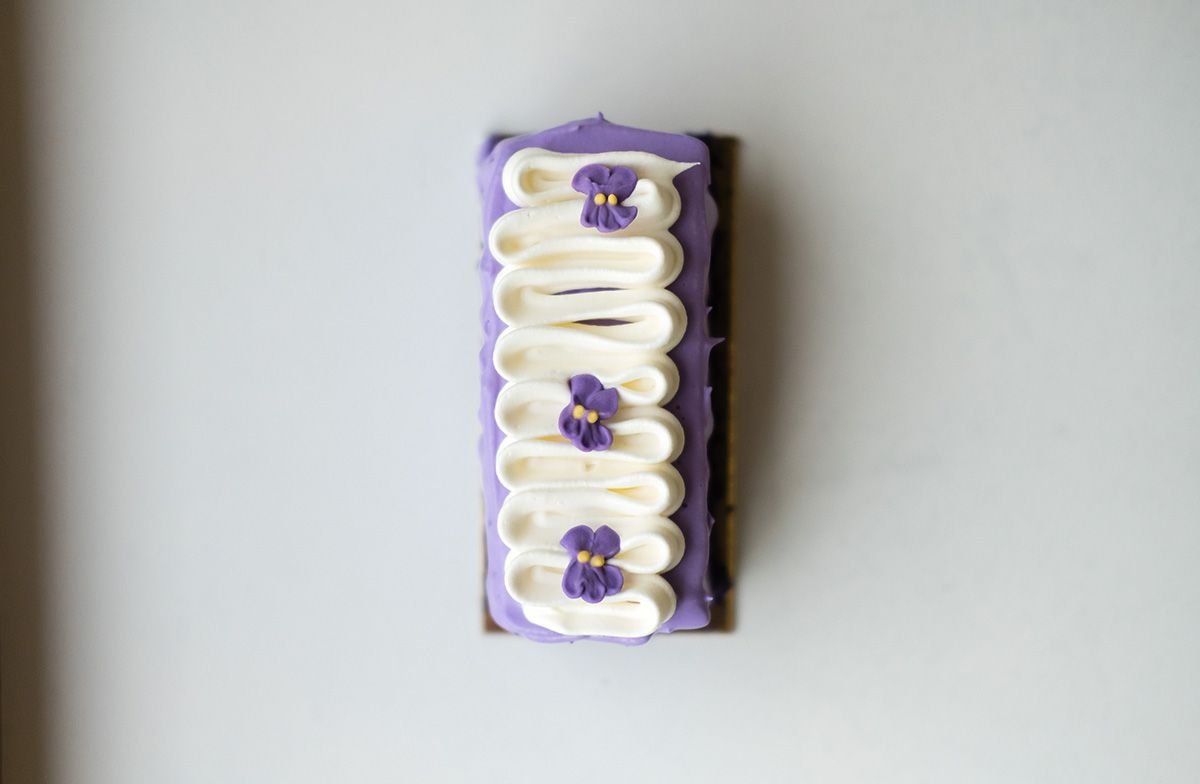 The other dessert on offer was a Japanese cheesecake. For those unfamiliar with the style, a Japanese cheesecake has a spongier texture when compared to the cream cheese-filled Western counterpart. This was a neatly presented cheesecake with just enough sponginess to fit the criteria.
After having both desserts, I think the real gem is in the ube cake and given both desserts are the same price, I think most first-time visitors will be very pleased with the ube flavour.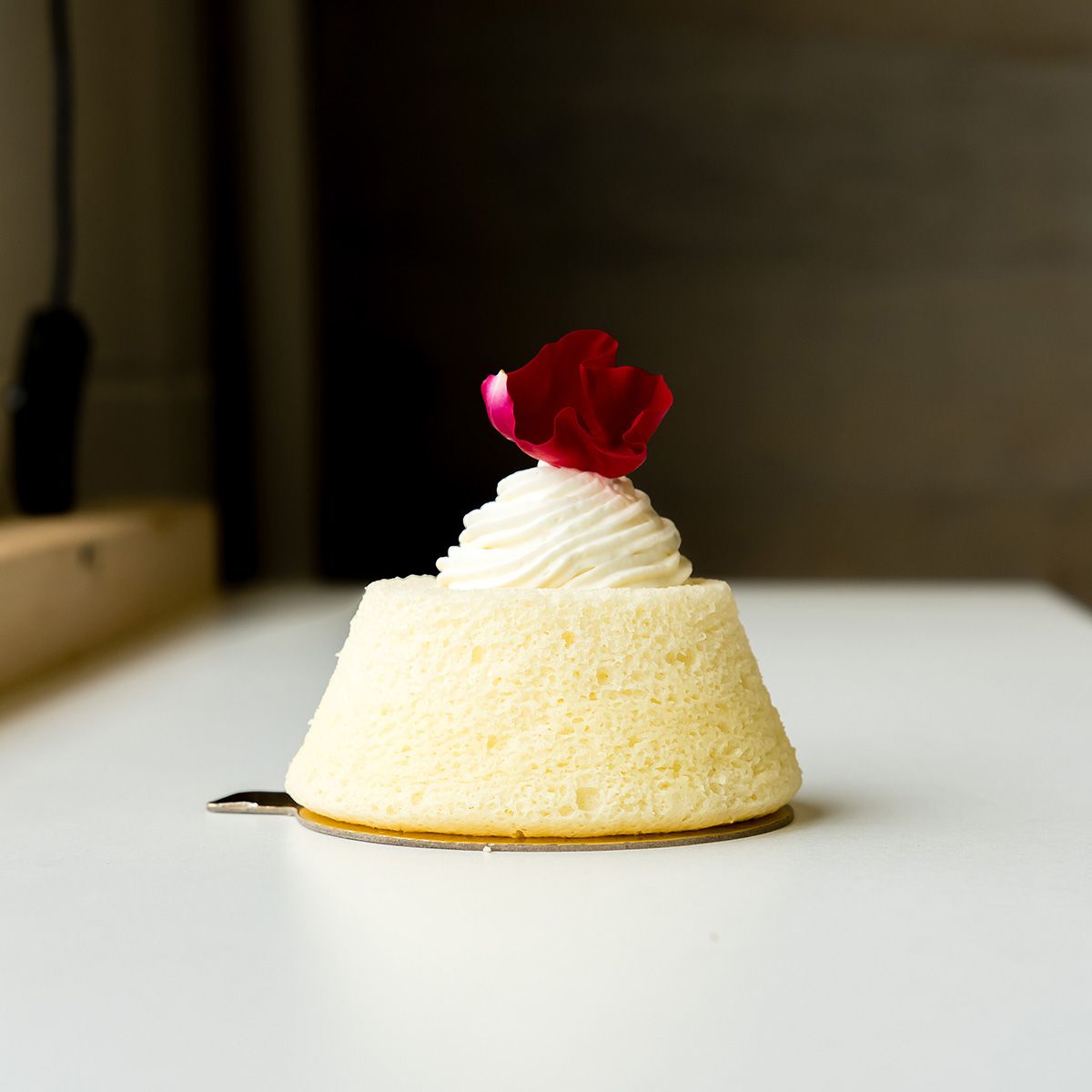 Features:
Win Win Chick-N is in an assuming side street in Richmond's Steveston neighbourhood. It's a very close walk from pretty much any parking area and I can imagine visitors coming for a stroll as a date or with a dog and then stopping by Win Win Chick-N for some fried chicken dinner. Inside is a very tiny space with the main service counter and 6 very cozy stools lined up against the front window. Needless to say, if you're not here early, you'll likely take your fried chicken to go.
The vibe inside is that of a fast food eatery, but the smell is fantastic. The seasoning from the chicken wafts from the kitchen straight to your nostrils and it's a treat to take in.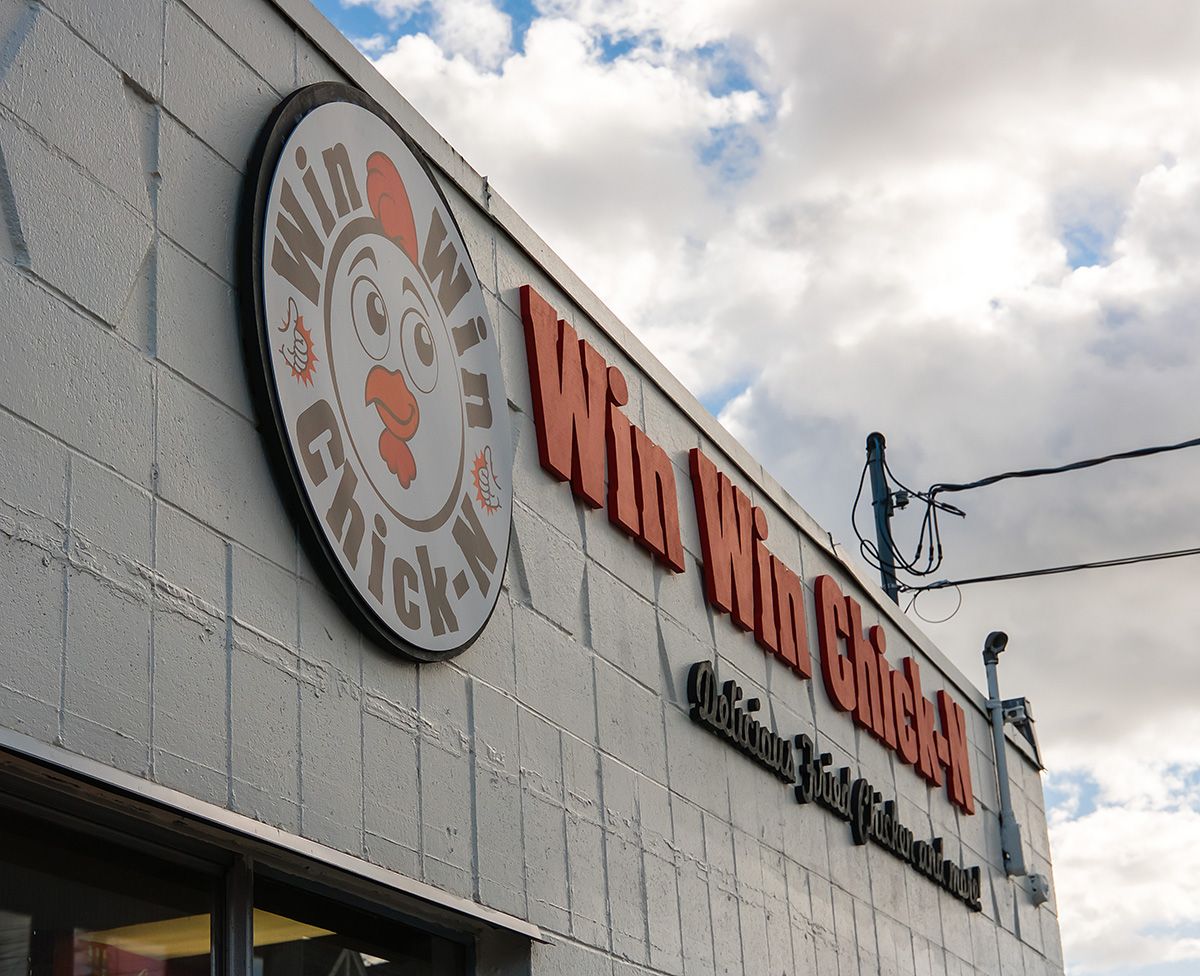 Final Thoughts:
One-liner: A new option for local fried chicken which answers a need in Richmond's Steveston neighbourhood
Highlight: Fried chicken and ube cake
Price per person: $10-$18
Would I go back? Yes.