Dine Out Vancouver is either the best time of the year if you have foodie friends or the worst time of the year if you casually stumble into restaurants looking for food a la carte. Back for 2018, this dining festival offers prix fixe 3-course (sometimes 2) menus that aim to give diners the best taste of the restaurant. There are definitely ups and downs to this set menu approach, but I'm in the camp that Dine Out Vancouver is a splendid two week period where the spotlight is on the appies, entrees, and desserts of Greater Vancouver.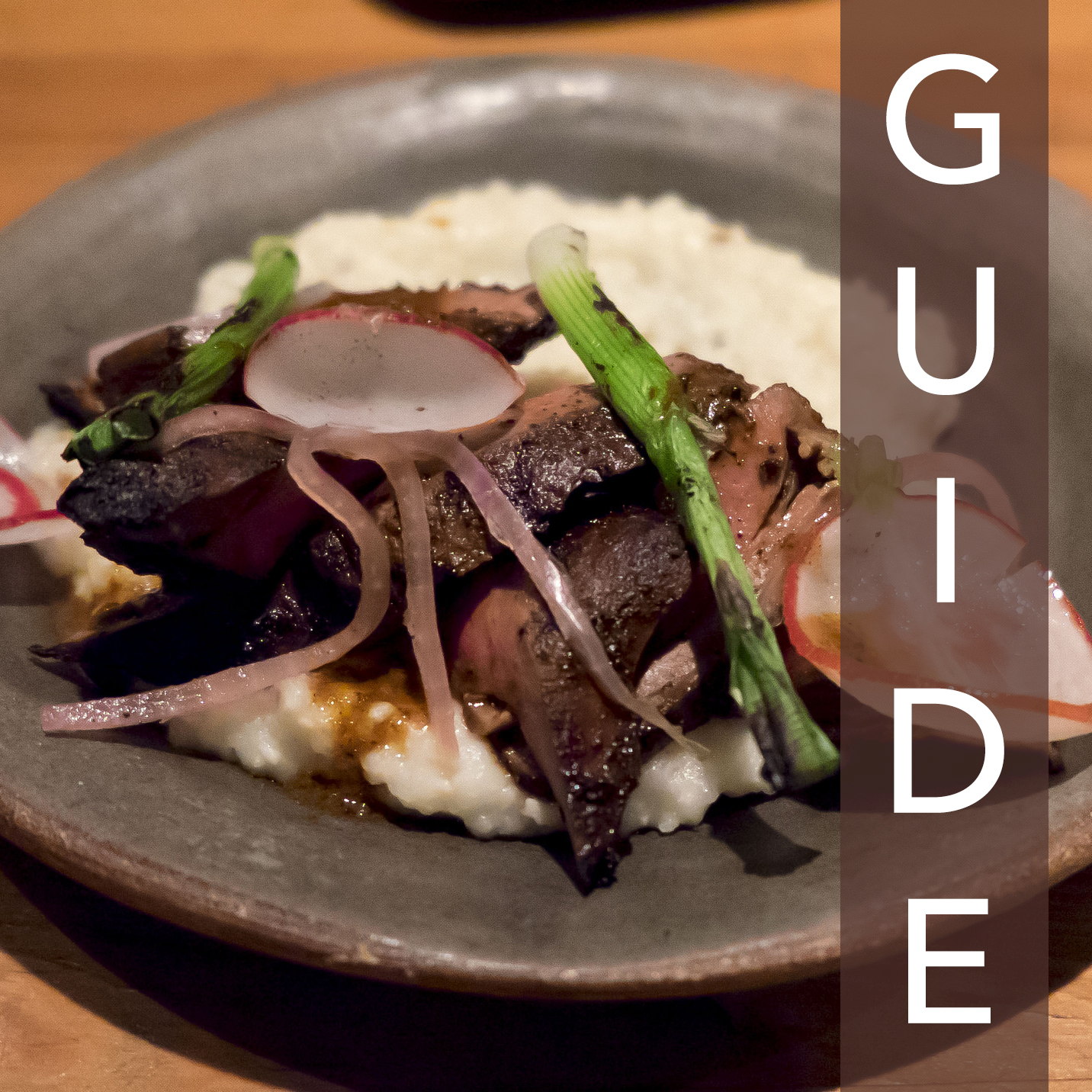 Background:
For my investigation, I took into account 3 things:
Had I previously enjoyed the food? After having visited hundreds of restaurants in Vancouver, you start to get a vibe for where restaurants fit in the taste scale
How interesting is the menu? My eyes gloss over arctic char and sticky toffee pudding because so many menus include one of these and I need something that stands out from the rest. My eyes glint when I see interesting things like house-made orecchiette and a dessert infused with espresso. I need to have more than 1 option for each course in case I feel like sharing from others. Suffice to say, if you're a first-time diner who likes everything, this might not be the guide for you.
How much is the suspected value? Dine Out Vancouver was born as a way to introduce diners to finer restaurants at a lower cost. This topic has been contentious in recent years, so $40 restaurants will be scrutinized a lot harder than $20 or $30 restaurants.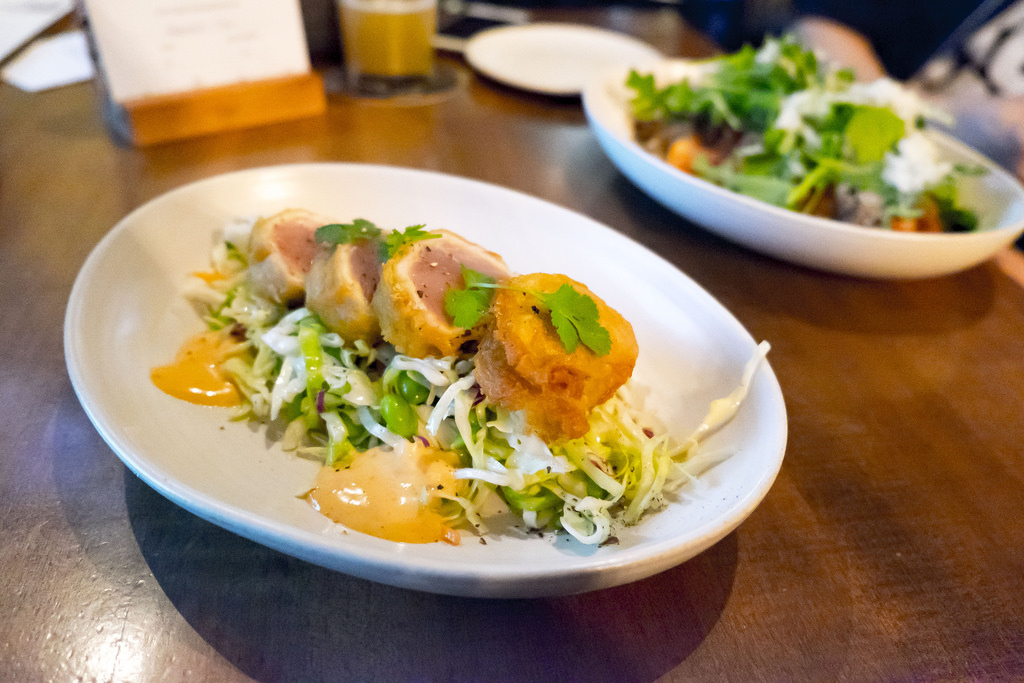 Dine Out Vancouver 2017 - Lamplighter Pub
DOV 101:
With every published piece of research, there are rules. Anyone planning to enjoy Dine Out Vancouver should heed the following:
It's going to be busy. Show up to your reservation on time and expect to be done in 90 minutes. Turnover time is a big part of what makes Dine Out Vancouver happen.
Popular places fill up on reservations fast. As an example, I once booked a dinner at Chambar on the first day of Dine Out. Despite being a 2-week celebration, resoes for the weekends were completely filled the end of the first day and the normal dinner times were filled for just about every day. Do your research and book fast. Finding people may need to be a second priority.
Respect the restaurant. Dine Out is a big catalyst for business in January for restaurants. Some restaurants can't handle the crush of Dine Out and the same goes for some guests. Be nice to your server, tip properly, and wash your hands after using the restroom (especially if you opted out of the seasonal flu shot!).
$20 Picks:
Don't expect foie gras in this category, but instead look for bars and small eateries that take their menu a step above the usual suspects.
Dosanko - I came here for dinner before which I found to be expensive (ordinary omurice for $17? Come on.), but here they are on the $20 price tier. Will you leave full? Chances are pretty good if you take your time with 3 courses. Choice order: Aki's Salad, niku-jaga, and NY style Japanese rare cheesecake.
Granville Room - The Donnelly Group Restaurants feature local star power in Alvin Pillay, Chris Stewart, and Sarah Stewart (of Edible Canada, Hawksworth, and Juniper fame) and turned out some homey dishes with interesting flairs. Choice order: beef rib empanada, meatloaf grilled cheese, and coconut panna cotta.
Kaya Malay Bistro - If I'm reading correctly, we're talking 7 courses for $20. That's enough variety to get me interested especially given an average meal here does cost around $20. Choice order: satay chicken, roti canai and organic mix green salad appy, spicy chili trio, rendang beef and seafood bouillabaisse entree, and kuih dadar dessert.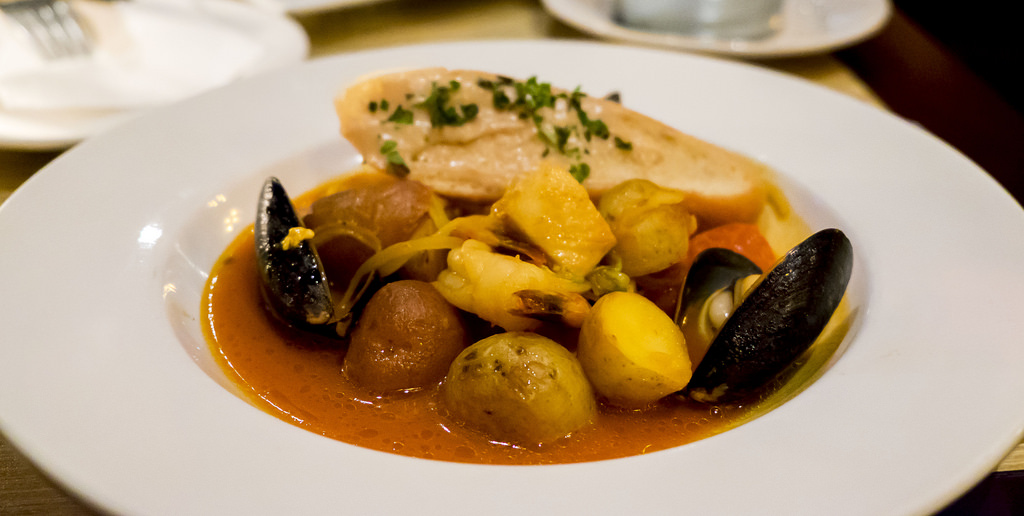 Dine Out Vancouver 2017 - Biercraft
$30 Picks:
This is my least favourite category to comb through as results are really varied. I usually compare these menus to the casual fine dining chains like Cactus Club. Things will sound and taste pretty good but might not look or feel as good as the $40 tier.
BC Kitchen - This is a pure suspected value pick. The same Haida Gwaii coho salmon goes for $26.50 on the regular menu, but here you are getting 3 courses for $30. Choice order: dirty mac n'cheese, slow-braised osso bucco, and caramel crunch cake.
Mission Kitsilano - "Canadian" cuisine may be the name, but the items on this menu look genuinely interesting! I've been here for brunch before and the service was excellent. Choice order: black pudding, slow roasted lamb ribs, chocolate and peanut butter (best description of a dessert right here).
Sai Woo - The Dine Out Vancouver menu looks totally different from the regular menu, and I'm liking the creative (hybrids of more than just Chinese flavours). Choice order: smoked chicken liver pate, Korean style 8oz striploin (w/ nori gnocchi), and semifreddo.
Showcase Restaurant - These guys usually have entrees at or just below $30 so this could be another value pick. Choice order: sockeye salmon croquettes, grilled pork loin with spätzle and gai lan (so many countries in one dish!), and matcha white chocolate mousse.
Honourable Mentions: In the past 4 years I've also had good $30 dine outs at Edible Canada, Biercraft Bistro, Oakwood, and La Cigale.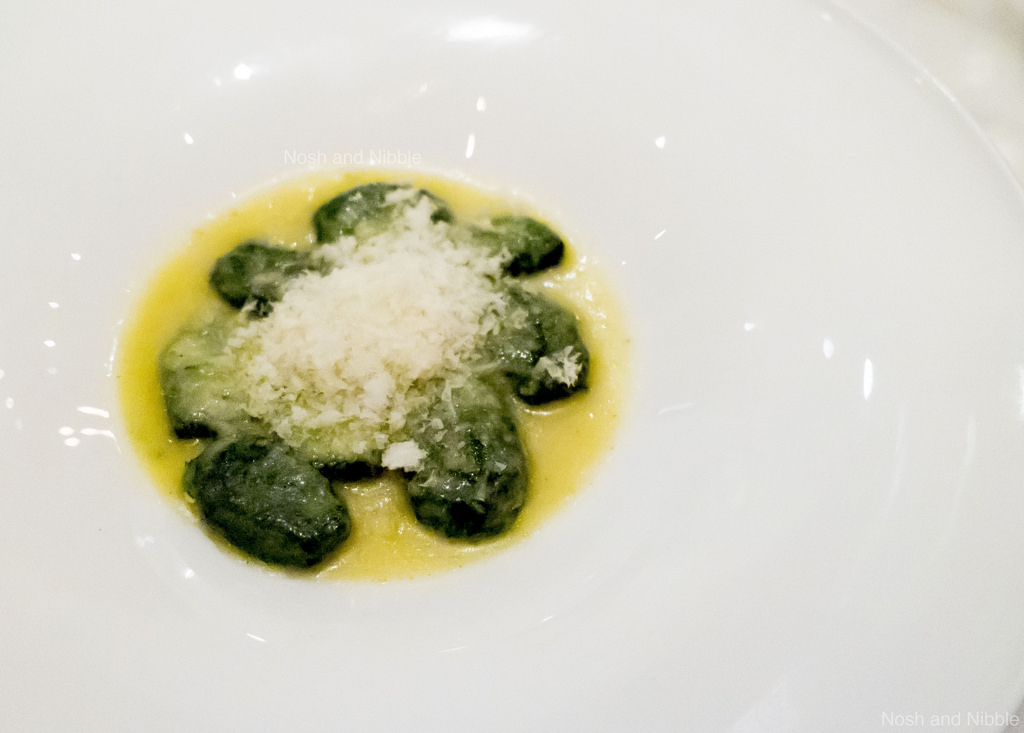 Dine Out Vancouver 2017 - Cibo
$40 Picks:
For the highest tier of menus, these options need to look and sound good. Watch out for places that skimp on portions to fit this category (this is hard to know), and look for items exclusive to restaurants (lamb shank appears all too often in this tier). There are more restaurants listed here but the highest tier is where the magic of Dine Out Vancouver lives.
Burnaby Riverway Clubhouse - Some of the $30 restaurants offer duck confit as an entree, but Burnaby Riverway Clubhouse puts it in an appy, and you don't have to gnaw your way around bones either! Also, sablefish is my favourite fish with its innate butteriness. Choice order: duck confit, sablefish & lobster, and chocolate trio.
Cacao - Every single item here sounds exotic! Value seems to be a bit on par though with the 50 year old mole going for $15 on the regular menu. Choice order: elk tartare, achiote braised sturgeon, and guajillo flan (spicy!).
CinCin Ristorante - CinCin's one of the fanciest places in the city, but here it is on the $40 menu. Fingers crossed you'll leave here full! Choice order: wood grilled prawns and portabella mushroom, orecchiette al ragu – 6-hour braised beef, and mascarpone panna cotta with espresso gel.
Lift Bar Grill View - For those who haven't had kangaroo, this is your chance. It tastes like beef with more gaminess. Choice order: chilled seafood antipasto, kangaroo, and lemon pound cake.
Provence Marinaside - This might be a great value pick considering the bouillabaisse normally goes for $35 on the regular menu. I had the same thing at Taste of Yaletown and it was super tasty with a flavourful broth. Choice order: tasting plate (duck rillettes, salad, house-smoked ruby red trout), bouillabaisse, and any dessert from the dessert menu (thumbs up for the lemon tarte).
Spencer's - Spencer's is probably the most eyebrow-raising choice here, but their menu just screams "local Vancouverite". Choice order: Chinatown bowl (crispy fried sous vide pork belly), East Van Roasters osso buco (coffee braised veal shank), and Nanaimo jar.
Wild Card Entry: Mak N Ming This eatery, one of the newest to DOV, normally features $50 and $70 tasting menus, but here they are at $40. For DOV, they'll feature handmade ramen. Most ramen restaurants in Vancouver have a noodle supplier, but fine Japanese culinary technique is a true art. Because of that, DOV at Mak N Ming may be an amazing opportunity.
Laughable Add-On: The Observatory - Pay the gondola for a ride up to a $40 meal where you can double the price of your meal by adding a side of caviar to your ling cod for another $50.
Honourable Mentions: In the past 4 years I've also had good $40 dine outs at Chambar, Cuchillo, and Federico's Supper Club (specifically the 7:30pm seating for live music).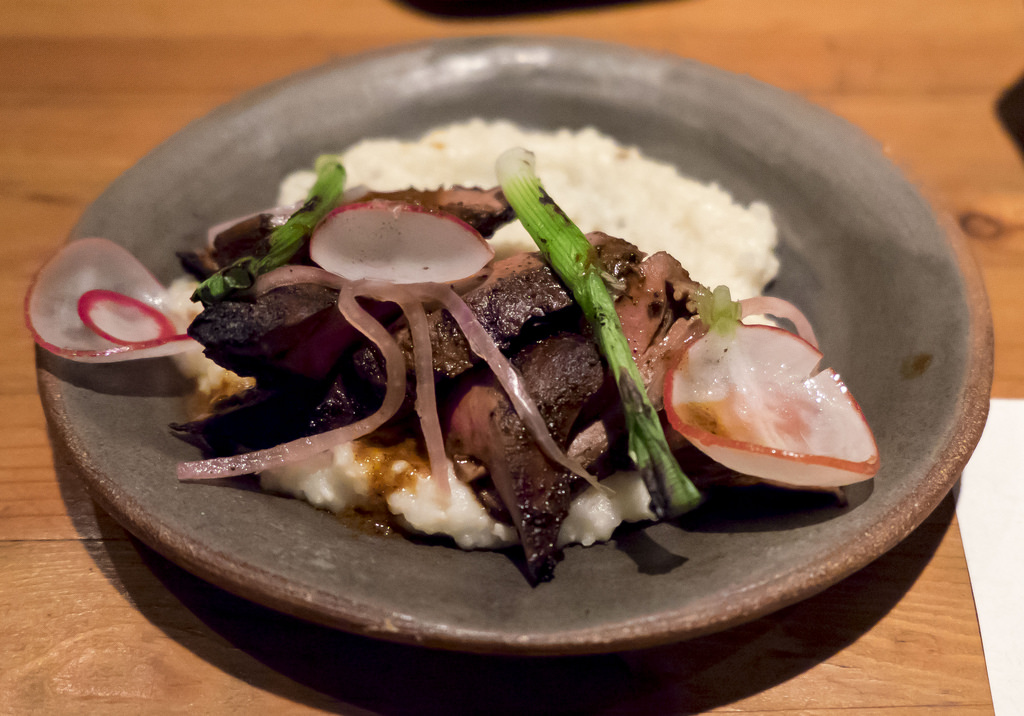 Dine Out Vancouver 2017 - Edible Canada
Final Thoughts:
Whatever you decide to do for Dine Out (that is, jump in with resoes every weekend, or avoid restaurants for two weeks), remember to have fun and keep in mind you're dining in one of the most diverse (and cheaper!) environments in North America. Happy dining!