Dine Out Vancouver is either the best time of the year if you have foodie friends or the worst time of the year if you casually stumble into restaurants looking for food a la carte. Back for 2019, this dining festival offers prix fixe 3-course (sometimes 2) menus that aim to give diners the best taste of the restaurant. There are definitely ups and downs to this set menu approach, but I'm in the camp that Dine Out Vancouver is a splendid two week period where the spotlight is on the appies, entrees, and desserts of Greater Vancouver.
Background:
For my investigation into 305 restaurant menus, I took into account 3 things:
Had I previously enjoyed the food? After having visited hundreds of restaurants in Vancouver, you start to get a vibe for where restaurants fit in the taste scale
How interesting is the menu? My eyes gloss over arctic char and sticky toffee pudding because so many menus include one of these and I need something that stands out from the rest. My eyes sparkle when I see interesting things like house-made orecchiette and a dessert infused with espresso. I need to have more than 1 option for entree courses in case I feel like sharing from others. Suffice to say, if you're a first-time diner who doesn't dine out much, this might not be the guide for you.
How much is the suspected value? Dine Out Vancouver was born as a way to introduce diners to finer restaurants at a lower cost. This topic has been contentious in recent years, so $45 restaurants will be scrutinized harder than $35 restaurants and a lot harder than $25 and $15 restaurants.

Dine Out Vancouver 2017 - Lamplighter Pub
DOV 101:
With every published piece of research, there are rules. Anyone planning to enjoy Dine Out Vancouver should heed the following:
It's going to be busy. Show up to your reservation on time and expect to be done in roughly 90 minutes. Turnover time is a big part of what makes Dine Out Vancouver happen.
Popular places fill up on reservations fast. As an example, I once booked a dinner at Chambar on the first day of Dine Out. Despite being a 2-week celebration, resoes for the weekends were completely filled the end of the first day and the normal dinner times were filled for just about every day. Do your research and book fast. Filling out your party may need to be a second priority.
Respect the restaurant. Dine Out is a big catalyst for business in January for restaurants. Some restaurants can't handle the chaos of Dine Out and the same goes for some guests. Be nice to your server, tip properly, and wash your hands after using the restroom (especially if you opted out of the seasonal flu shot!).
$15 Picks:
Don't expect foie gras in this category, but instead look for lunches and fast counter-service eateries that take their menu a step above the usual suspects. This is actually a new pricing tier for Dine Out Vancouver 2019, but old people will remember that Dine Out Vancouver was first born with a $15 dining tier.
Brewhall – I've visited this 2018 opening a few times and it's been a positive experience each night. The walk-up-and-order style here means you can save some dollars on service. It generally is a $15 dollar kind of meal at Brewhall and for Dine Out Vancouver, they're debuting some exclusive burgers which might curry some attention. Choice order: Forager Burger, Curly Fries, and Pumpkin Spice Mini Donuts.
Popina Canteen – 4 chefs, 1 menu. Though Popina does offer seafood trays starting at $100 (for 2), they do have cheaper menu options and appear on the $15 dining tier. Unless they're seriously downsizing the volume (very possible), this looks to be the value pick at $15 for a potential value of $26. Note, while Popina appears on the "Dinner" section of Dine Out Vancouver, they close at 5pm and aren't open on Mondays. Choice order: Crispy Free Run Chicken Sandwich, Yam Fries, Puffcream of the Day.
Torafuku – Astoundingly, this eatery is on the lunch menu listings for $15 and on the dinner menus for $45. My guess is that has something to do with the fact these folks are related to the Le Tigre food truck which generally appears for downtown lunches and festival events. This might be the only place on DOV that promotes accessibility through the huge difference in dinner and lunch pricing. Get reserving! Choice order: Crack Salad, Kick Ass Rice Bowl with Fried Chicken, Coconut Panna Cotta.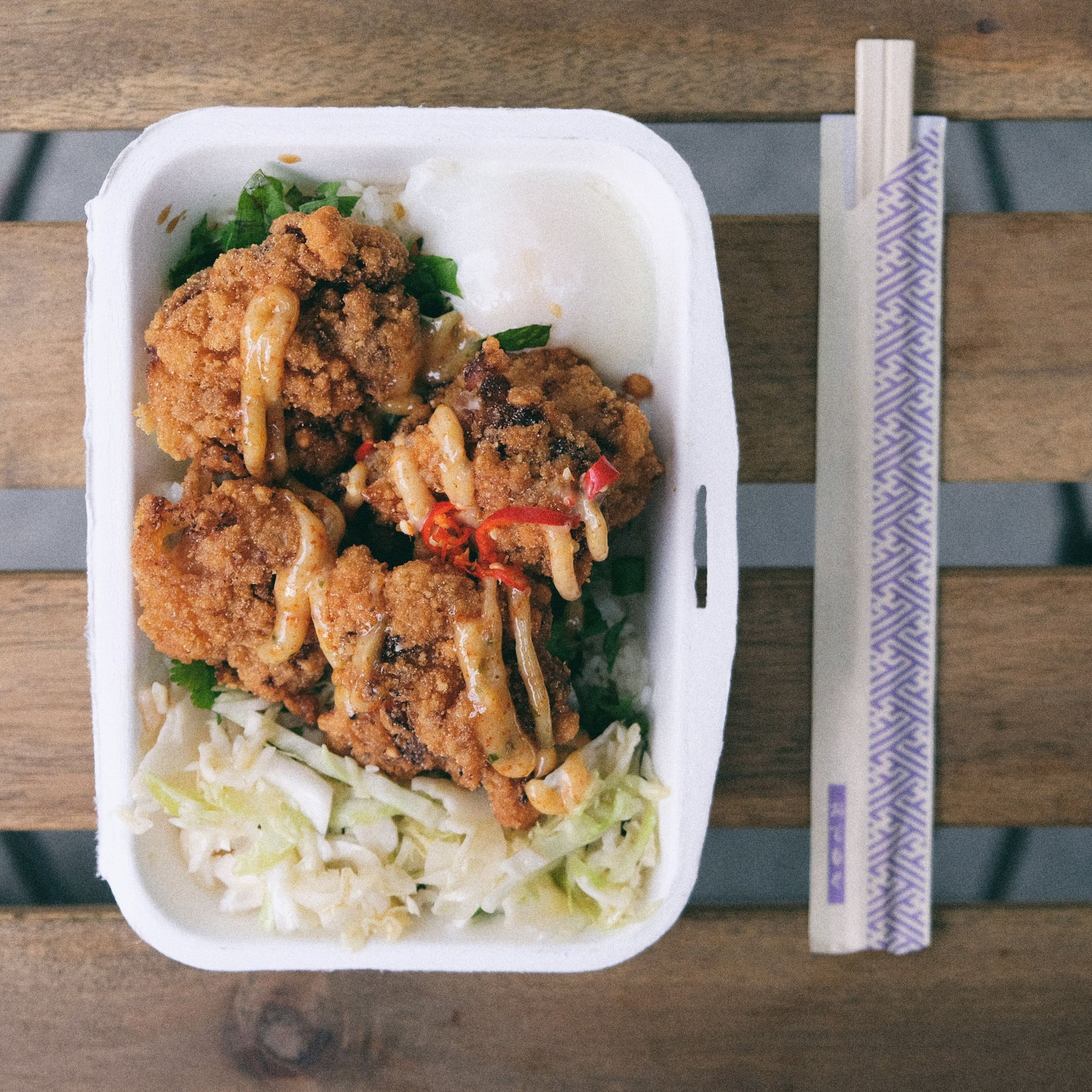 $25 Picks:
The $25 tier is a great category to experience Dine Out Vancouver as you can get regular restaurant table service in this category and can reasonably expect a top-up of your water.
Fable Diner – The panna cotta is what gets this Trevor Bird-born diner on the list. In fact, outside of the tomato soup, everything is exclusive to the DOV menu. This restaurant is strikingly brighter than any diner I've been in and the menu is a slightly fancier take on regular diner food. Choice order: Spiced Lentil Soup, Cottage Pie, Panna Cotta.
Gyoza Bar – Somebody please explain to me how lobster tail makes it onto a $25 menu. I can vouch for the gyozas here. They're very crisp and served in individual pans responsible for their frying. Also, the suspected value here is roughly $33. Choice order: Fraser Pork Teppan Gyoza, Miso Baked Scallop Bao Board with Kombu Butter Poached Half Lobster Tail, Rice Pudding.
Mulligans at Burnaby Mountain Golf Course – Surf and Turf entree, scallops for appetizers, and a decent dessert selection raise enough profile for this really middle-of-nowhere restaurant. In addition, a lot of the DOV items are exclusive so you'll be getting a taste of something off-menu. Choice order: Seared Scallop & House Cured Pork Belly, Signature Lobster and Steak, Strawberry-Rhubarb Crisp.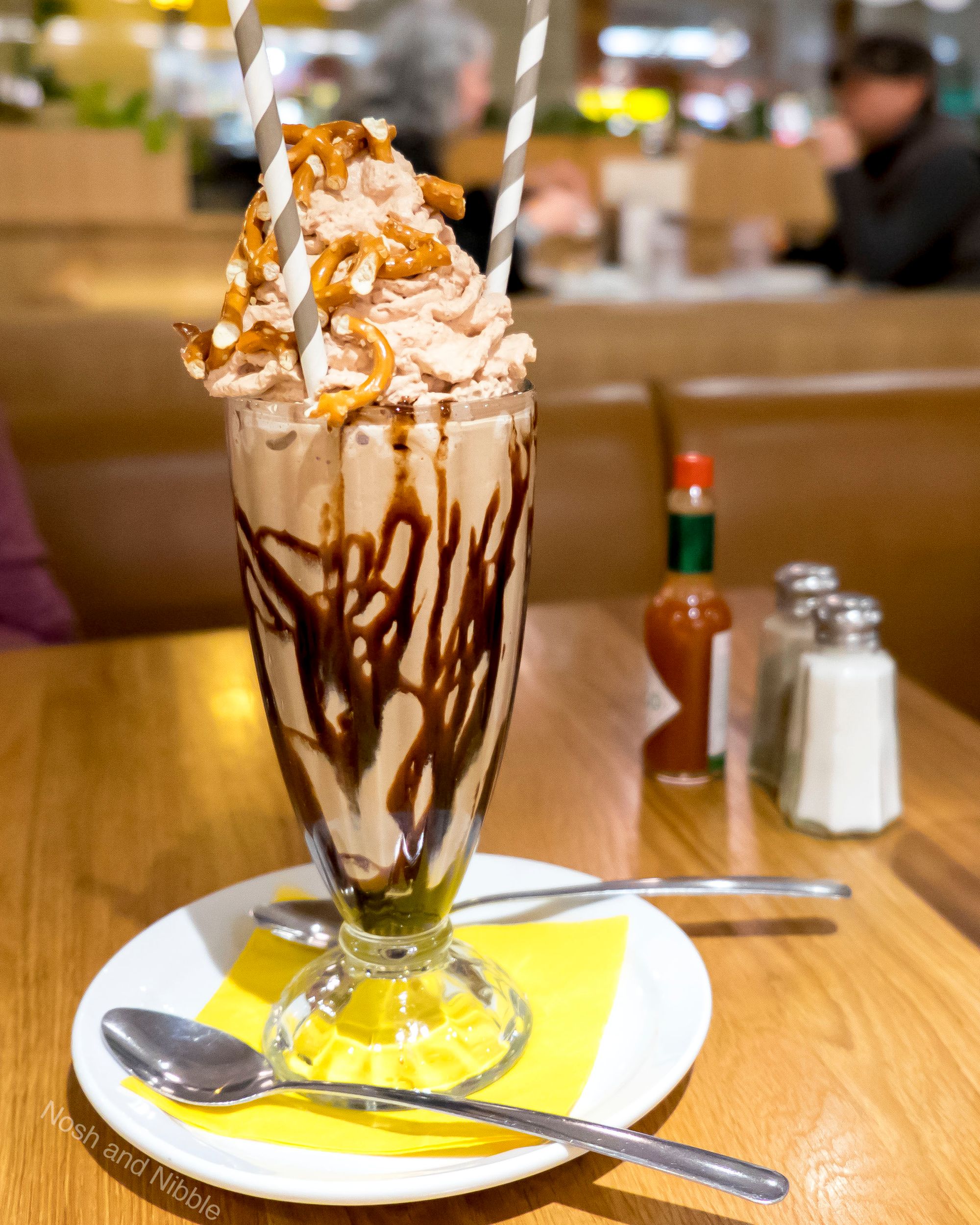 $35 Picks:
This is my least favourite category to comb through as results are really varied. I usually compare these menus to the casual fine dining chains like Cactus Club. Things will sound and taste pretty good but might not look or feel as good as the $45 tier. Tomato soup and mixed green salads are not an option for me at this pricing tier.
Catch 122 Cafe & Bistro – I've generally always had a good time at Catch 122 for brunch or dinner. The menu here sounds much more interesting than the standard BC salmon and kale salad with ingredients like fermented beets and smoked baba ganoush. Choice order: Stuffed Squid, Roasted Ling Cod, and Tiramisu (or panna cotta. I do love panna cotta).
Chewies Steam & Oyster Bar – I always love to see a restaurant take a big risk! The risk here is southern fried frog legs which doesn't appear on the regular menu. If the appy and entree prices on the website are to be believed, we're looking at a $44-$48 value here. Choice order: Southern Fried Frog Legs, Seafood Gumbo YaYa, and Gateau Royal.
Fayuca – There hasn't been a restaurant like Fayuca in Yaletown and given the success of its first year in town, I think this midrange Mexican fusion menu is here to stay. There are a few unique items here (even amongst the Latin DOV choices) that sound appealing to me. Choice order: Albacore Tuna Ceviche, Grilled Octopus, Oxtail Fideo Pasta, and Buenelo (yep, four courses).
Dockside Restaurant – New year, new chef at Dockside Restaurant. Typically known for a regular West Coast menu, the Dine Out Menu is full of exclusive dishes that are different from other hotel restaurant menus which have mostly played it safe this year (last year Showcase Restaurant was my susprise hotel restaurant pick). Choice order: Korean-Spiced Arancini, Singapore Seafood Curry, and Apple Pie "Lollipop" A La Mode.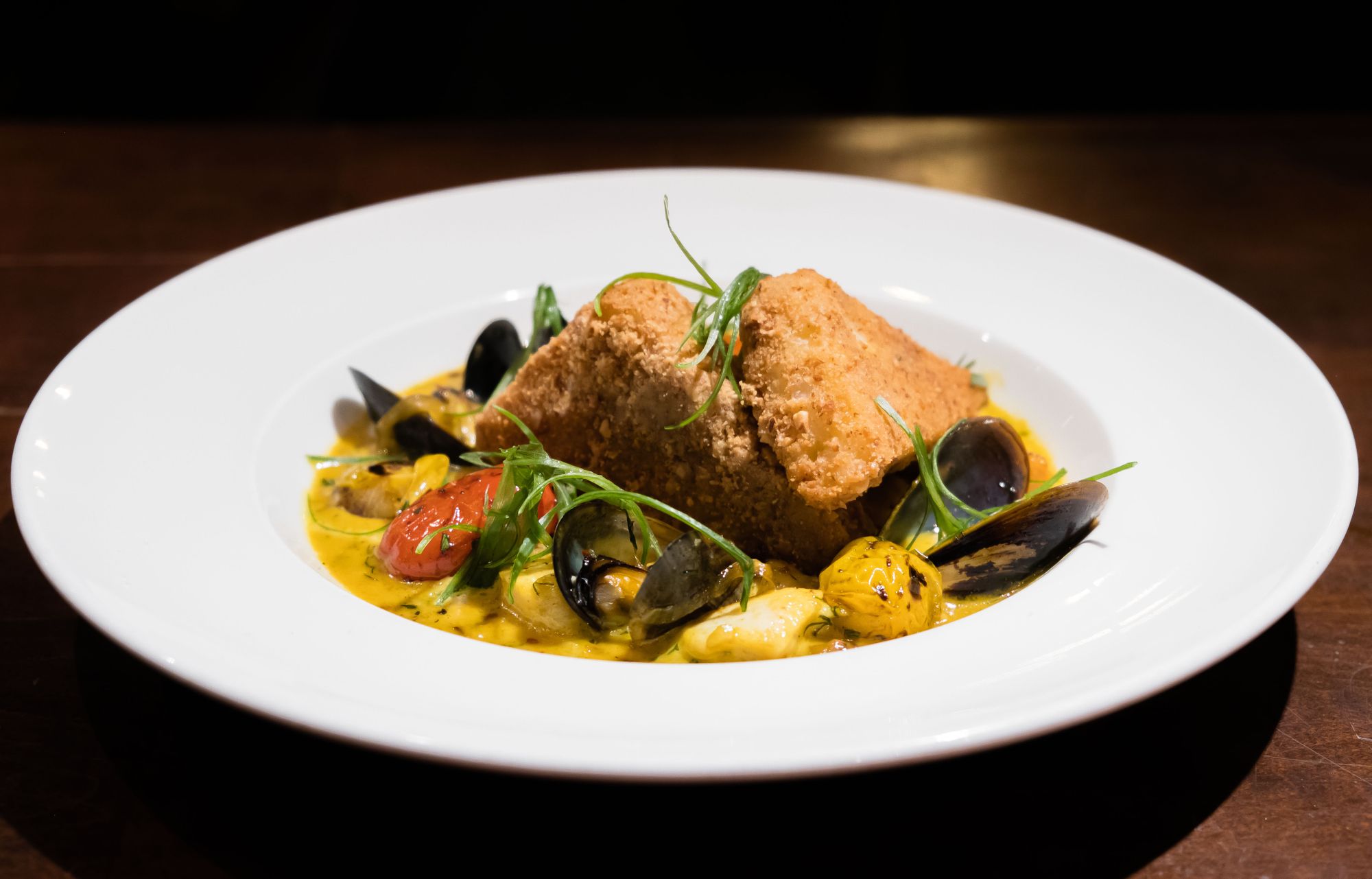 $45 Picks:
For the highest tier of menus, these options need to look and sound good. Watch out for places that skimp on portions to fit this category (this is hard to know, but I'm looking at culprits like Kobe), and look for items exclusive to restaurants (lamb shank appears all too often in this tier). This highest tier is where the magic of Dine Out Vancouver lives.
Chambar Restaurant – Going with the potential value pick here as the expected value is roughly $57 if I estimate a $10 value dessert. I've been here in the past and can at least vouch that Chambar has pretty efficient service during Dine Out Vancouver. In fact, one time they gave the entire restaurant our lunch for free because service took an unreasonably long time. Choice order: Thon Tropicale, Pot au Feu, and Bavarois.
Hart House Restaurant – This one's an accessibility pick. Hart House normally provides a $58 3-course menu, but here they are at the $45 DOV tier. Obviously items here are a little cheaper to produce but the entrees all sound like they have enough carbs to have you leaving full. Sorry about suggesting CinCin last year. Choice order: Smoked Trout & Roasted Sunchoke Salad, Herb-Crusted Sturgeon, and Spiced Mandarin Mousse.
La Pentola - A pasta course pretty much seals the deal in increasing the chances you leave full. If all goes well, you'll be tasting $71 worth of food at La Pentola. As you've probably noticed, the most expensive tier is also the most likely tier where you'll leave feeling less than full because some finer places will shoehorn themselves into a $45 menu when it normally costs $60 or more per person to dine and leave full. Here's the knowledge: most restaurants aren't in the DOV business to provide massive dining savings! Choice order: Roasted Squash and Wheatberries, Spaghetti All'Amatriciana, Sablefish, and Chocolate S'More (yep, four courses).
The Vancouver Fish Company – After many $45 menus where the seafood topped out at ling cod, or worse, grilled salmon, VFC appears to be the one restaurant offering a whole poached lobster. I'll excuse the average dessert choices this time. Choice order: VFC Seafood Chowder, Poached Atlantic Lobster, New York Cheesecake.
Laughable Add-On: Black + Blue – Looking for an $80 add-on for your DOV meal? Look no further than Black + Blue where you can opt for a 6oz Japanese Wagyu Steak which is totally why you're planning a Dine Out meal.
Final Thoughts:
Whatever you decide to do for Dine Out (that is, jump in with resoes every weekend, or avoid restaurants for two weeks), remember to have fun and keep in mind you're dining in one of the most diverse (and cheaper!) environments in North America. Happy dining!