When you're on the prowl for brunch, there are a ton of choices depending on if you're looking for traditional styles or a specific ethnicity's spin on the best weekend meal. New Westminster has been talking about el Santo for a few years now, but just recently the kitchen has unveiled a new brunch menu combining the flavours of Mexico with local ingredients. Last week I got to experience the menu for myself.
Disclosure: This was a complimentary tasting provided in exchange for an honest overview and no monetary compensation.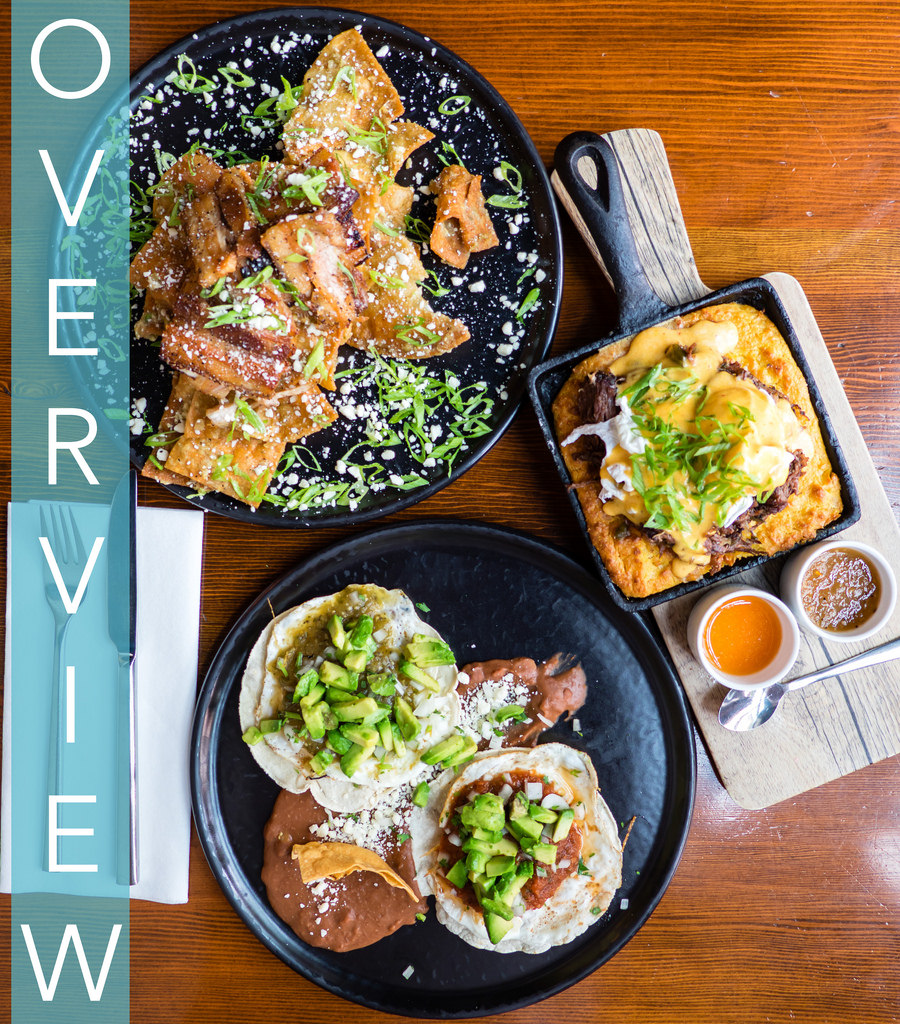 Food and Drink:
Team Tastic came here for a Saturday brunch and I had a great taste of the following:
Horchata ($6)
Huevos Divorciados ($13)
Costillita Benedictos ($16)
Chilaquiles Cochino ($16)
Churros ($9)
One Mexican beverage that never goes out of style is horchata. This rice and cinnamon-based drink had a refreshing flavour and featured a real cinnamon stick. If you're feeling particularly adventurous you can attempt drinking your horchata through the cinnamon stick. It's really potent.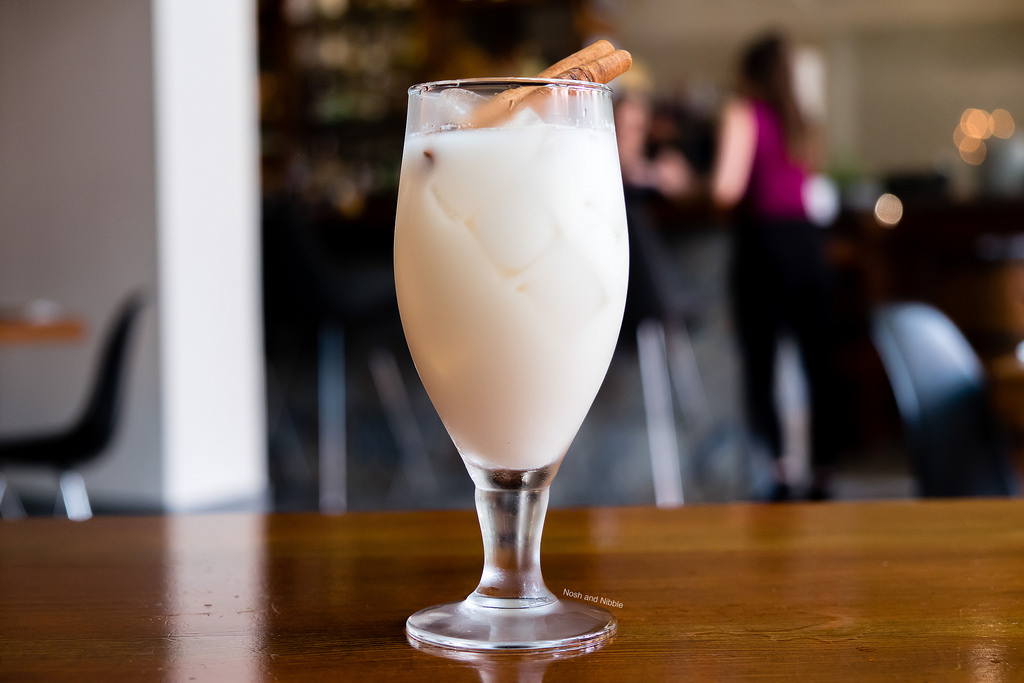 First up was a huevos divorciados. Featuring fried eggs, tortillas, refried beans, avocado salsa, salsa roja, and salsa verde, this was a cool appetizer where a fried egg was layered atop a corn tortilla grilled to give it some texture. The avocados were just ripe enough for me to cleave through with a fork.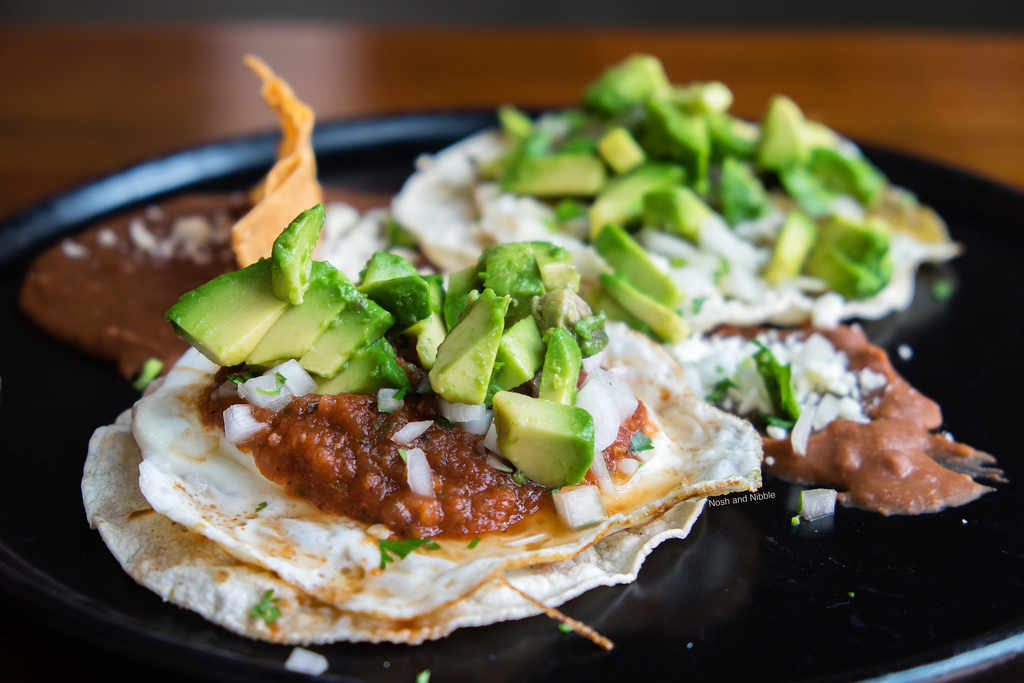 New for the brunch menu was a costillita benedict. Originated as a limited time lunch option, the diners hollered loud when this benedict was taken off the menu, and the idea of a brunch menu was born. This benedict featured ancho-braised short rib, skillet corn bread, poached eggs, and a chipotle hollandaise. The short rib here was extra juicy and each bite had a taste of sweet ancho chili (just a bit of heat in this mild pepper).
The underrated ingredient here was the skillet corn bread. Not only was this a cute presentation (square skillet and all), but the warm corn bread made for a great blanket of carbs to hold the rest of the benedict in each bite.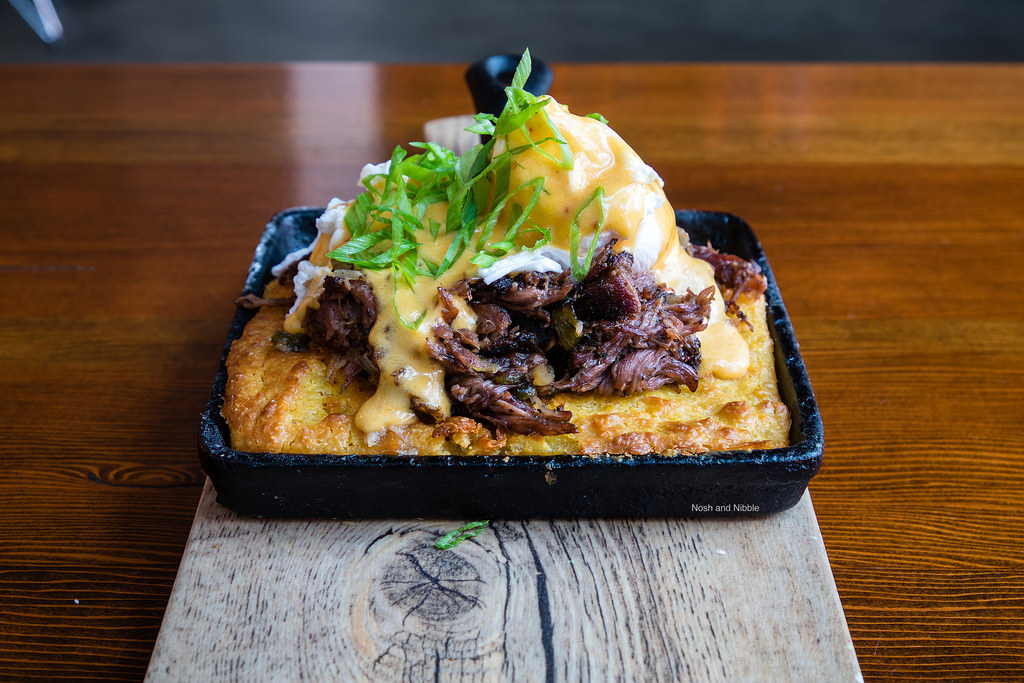 From the classic menu, we had the chilaquiles de cochino, a plate of confit pork belly, salsa verde, Cotija cheese, and chips. I'm told this is as Mexican as it gets and a far cry from the North American-friendly Mexican foods I usually enjoy (read: burritos). The pork belly was extra tender and paired with the crispy chips was a treat on my taste buds.
Depending on your speed of eating, you'll likely find some of the chips sogging up from the oils and juices of the pork belly. Your mileage may vary, but I did end up with a few soggy chips which weren't my favourite style of chips.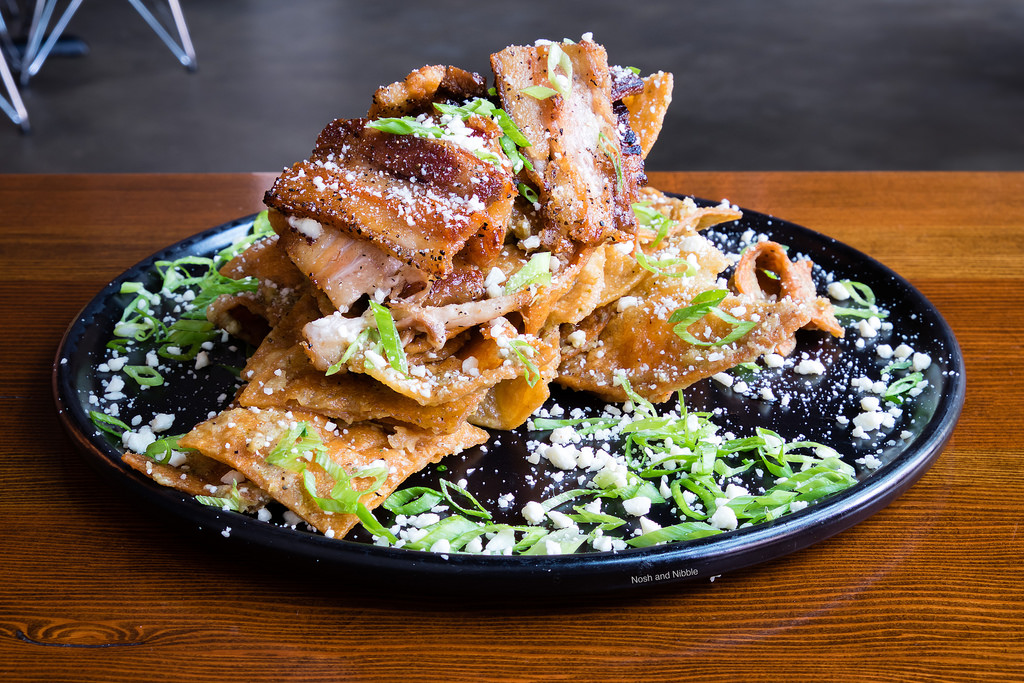 For dessert, I looked no further than churros, my favourite street-style Mexican finisher. These cinnamon and sugar-dusted sticks were served with a side of dulce de leche. The dulce de leche was the star of this dessert, providing a depth to a sweetness that danced a medley of sweet milky caramel on my tongue. The churros were also very tender and doughy.
You might be used to paying $5 for a stick of churros at the PNE, but $9 gets you a whole bag of them at el Santos so I think the pricing is very fair.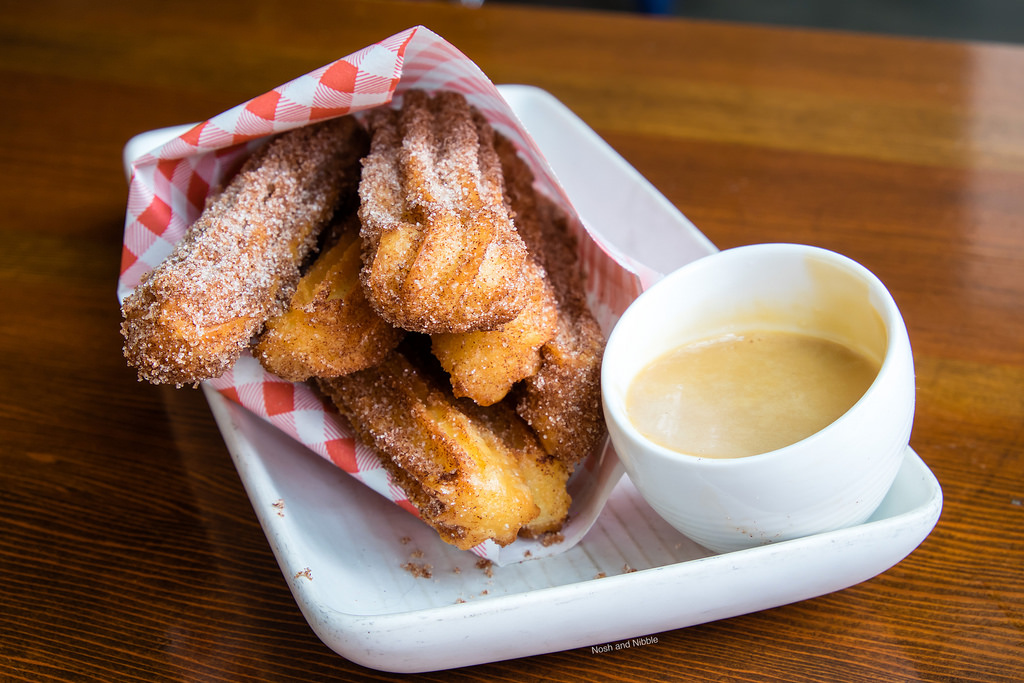 To finish our meal, we were given complimentary hibiscus marshmallows to munch on. A welcome change from the usual mints or rolled up candies!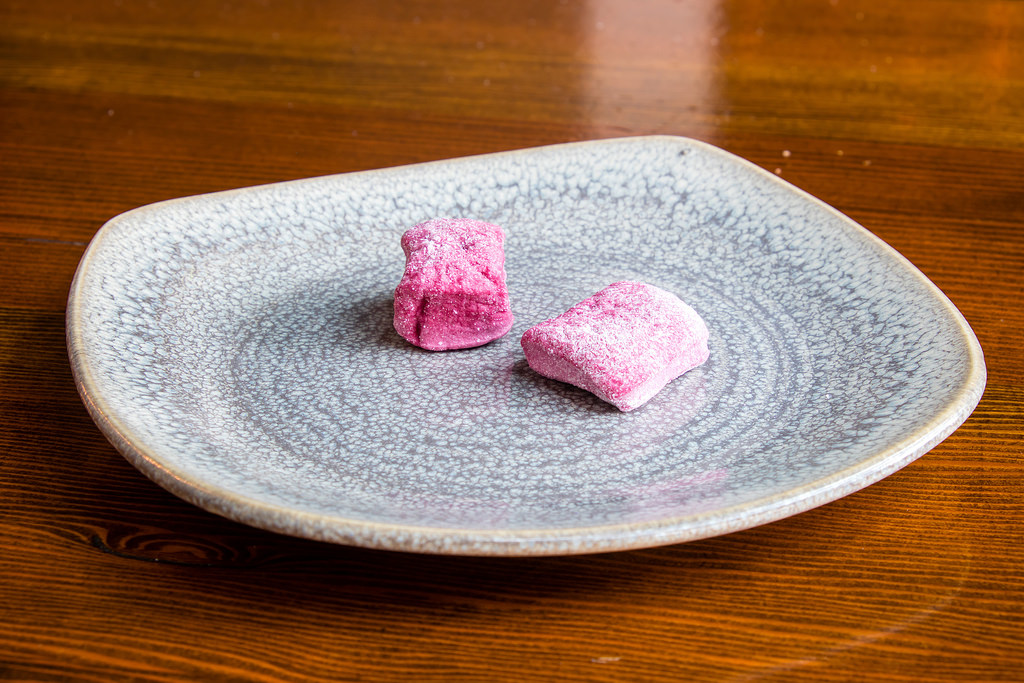 Features:
El Santos is a chic restaurant located in the downtown neighbourhood of New Westminster (also known as its bridal sector). Inside are a variety of seating in booths, tables, bar, patio, and a private room. It's a huge space that can seat over 125 guests. There are Eames-style chairs everywhere giving the space a modern look. Gotta say, this is one of the better-presented restaurants in New Westminster (up there with Piva, though Piva took a few more years to arrive in the scene).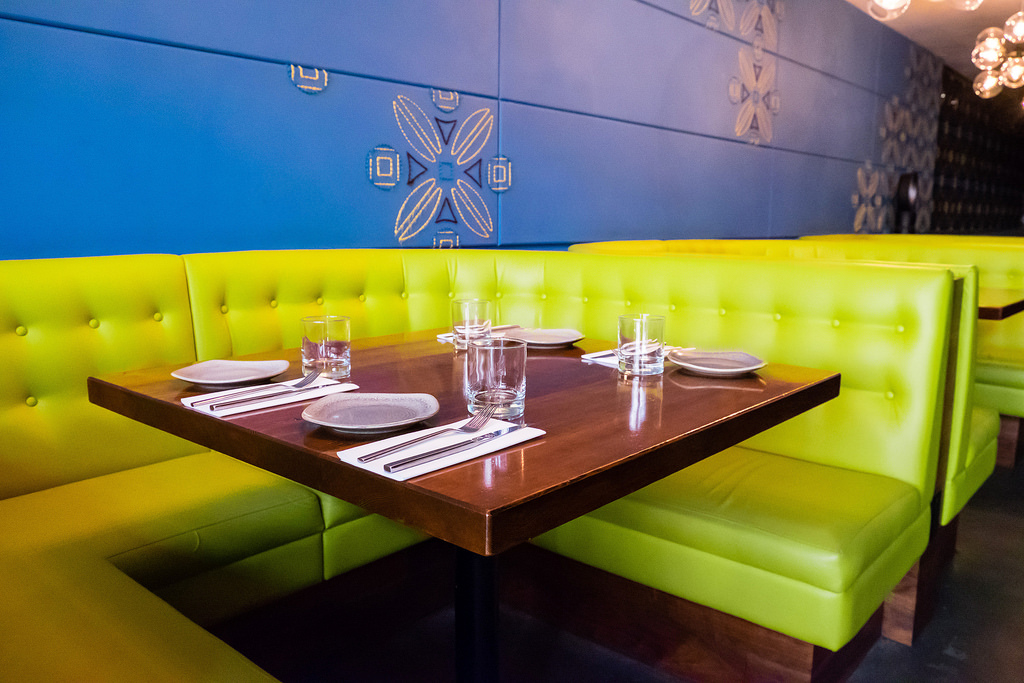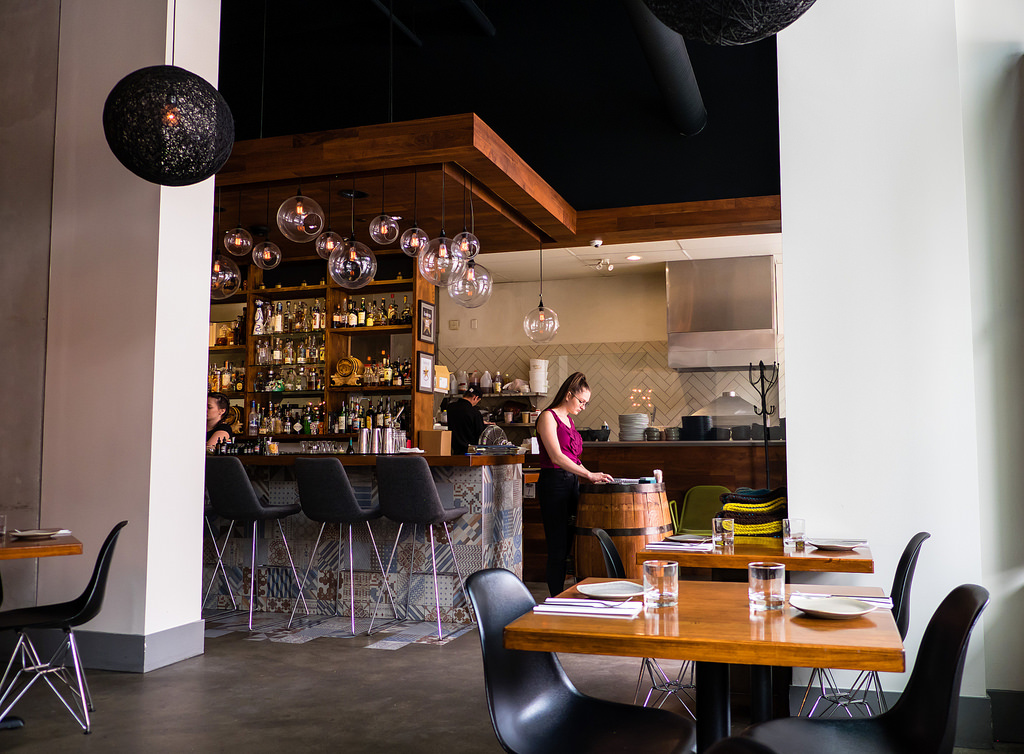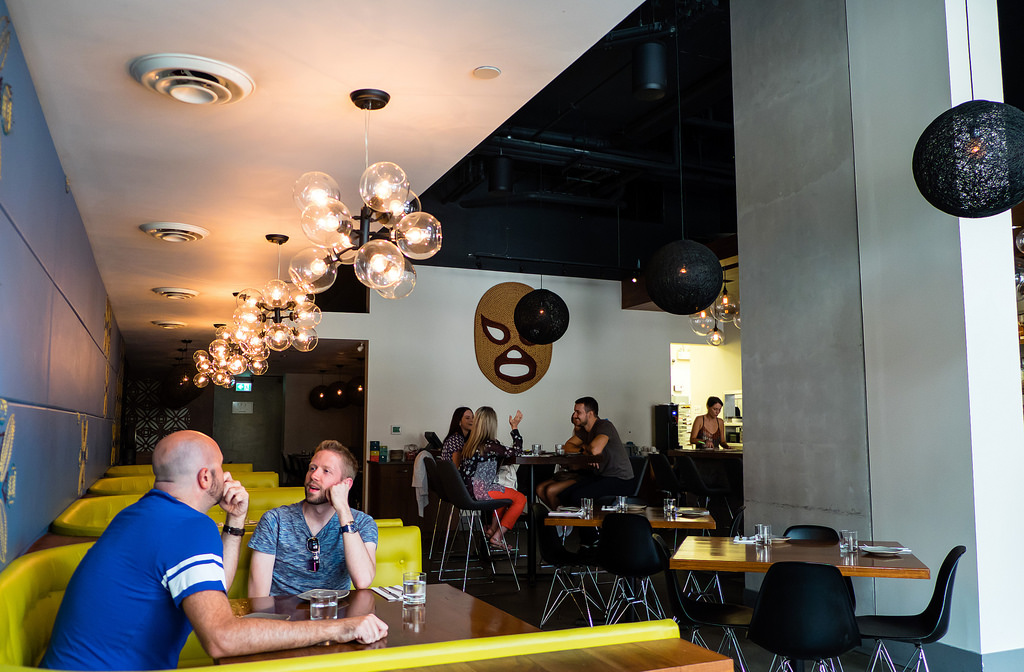 Final Thoughts:
One-liner: Modern Mexican design that blends a classic and contemporary menu that now offers a spin on traditional brunch items
Highlight: Costillita Benedict
Price per person: $20-$30
Would I go back? Yes.