Anyone who's been to a wine tasting corridor (e.g. Golden Mile Bench, Vancouver International Wine Festival, etc.) has likely been put through the paces through a sales rep pouring you a wine while shoving down as many buzzwords as they can. Getting the whole story from the proprietor though adds a layer of appreciation of the trials and tribulations endured to keep a winery alive. Last week, I got just this kind of introduction to Blue Grouse Estate Winery, a unique winery from the rain shadow climate of the Cowichan Valley on Vancouver Island. Read past the jump to share in the learnings of this guided wine tasting event.
Disclosure: This was a media event. All opinions are my own.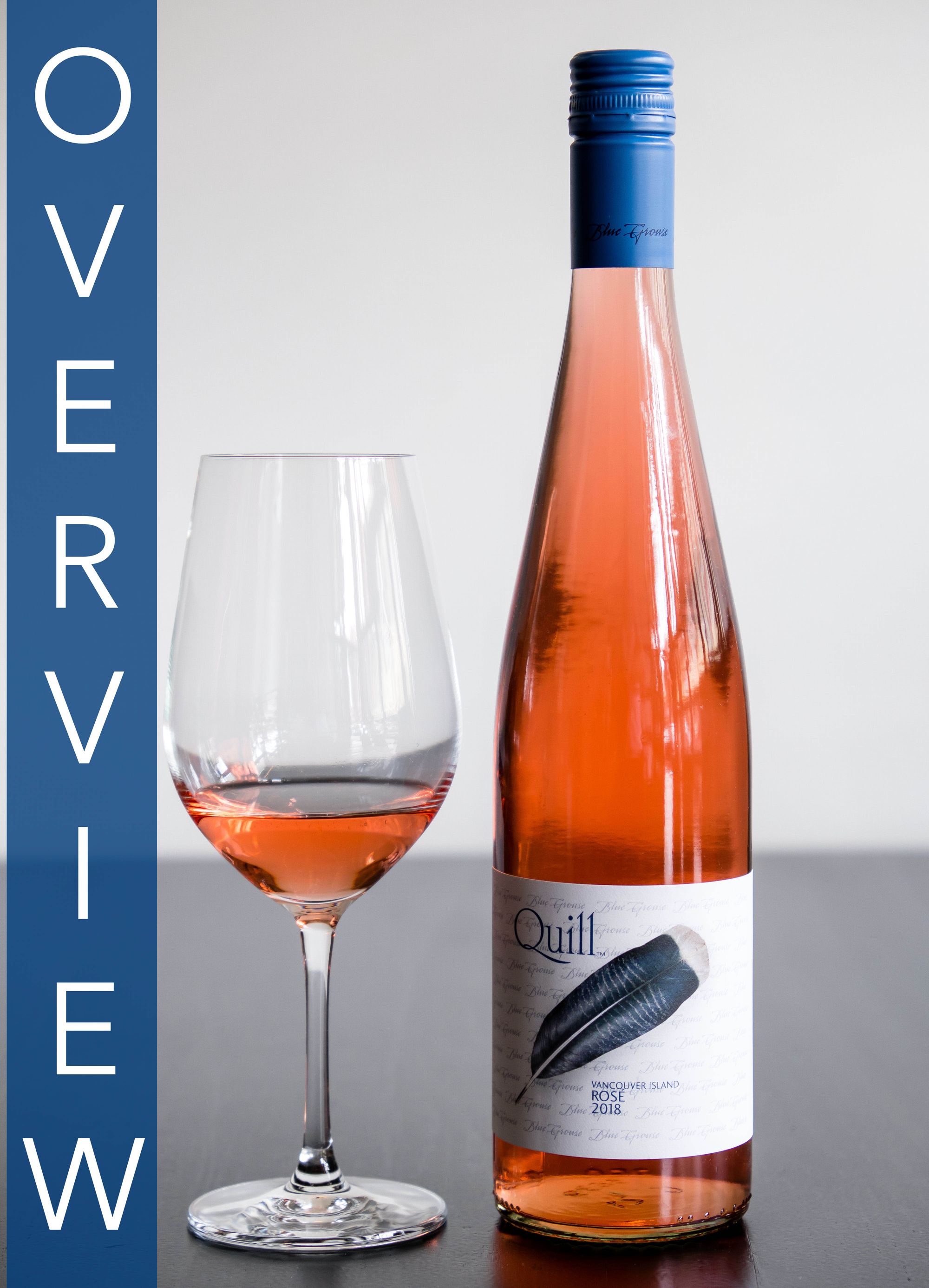 The Evolution of Blue Grouse:
Paul Brunner is not a winemaker by familial origins, but found himself in the industry after leaving his career in mining. With an opportunity to buy into the second ever licensed winery of Vancouver Island, Paul Brunner made the leap with his family to get into the wine business. Their ownership spawned a new tasting room for the public, a new vineyard planted, and a guest accommdation project dubbed "The Grouse House".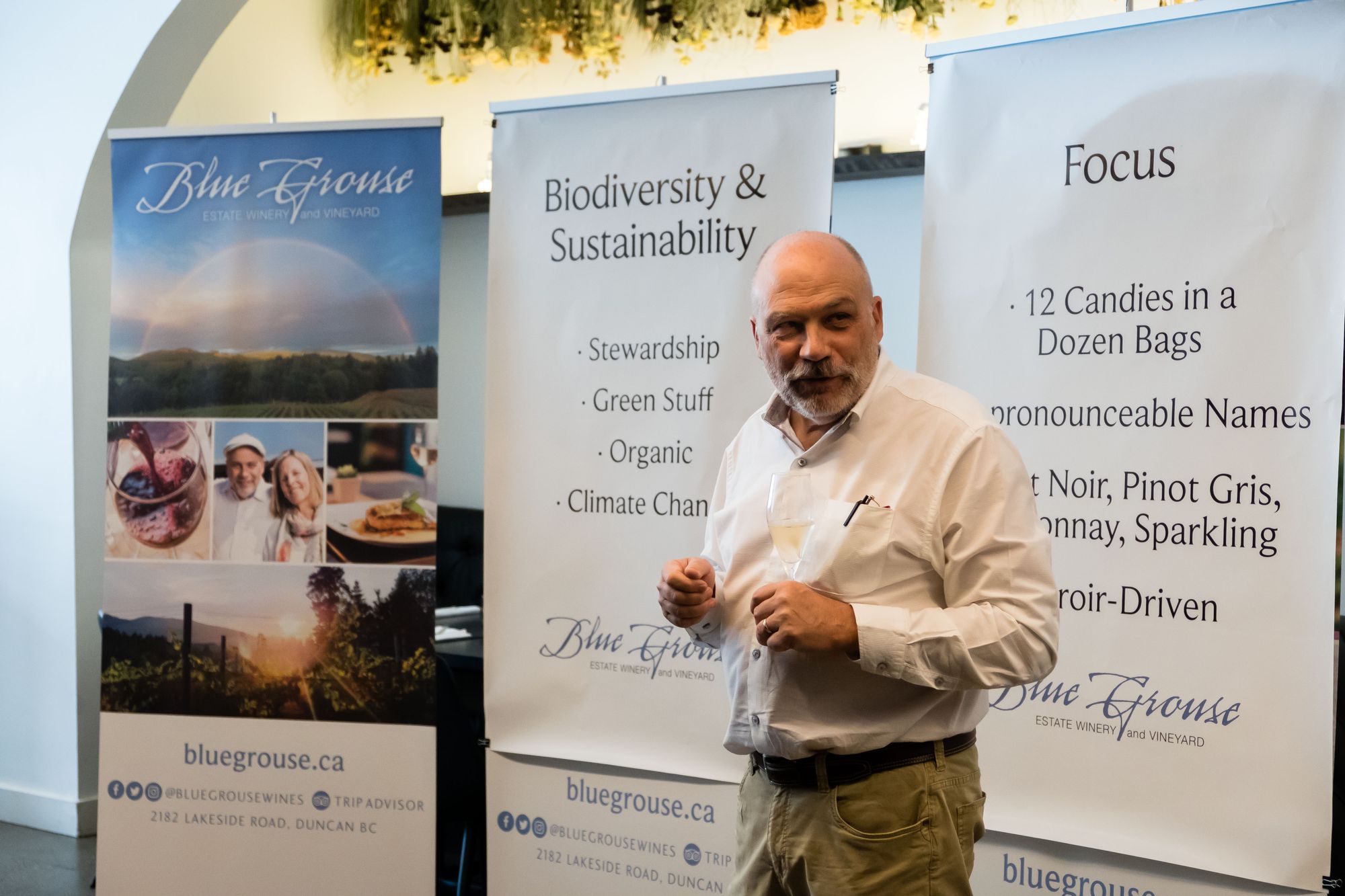 Aside: "blue grouse" refers to a historical species of bird native to the Rocky Mountains of North America. Science has since revealed that the "blue grouse" is actually 2 species: dusky grouse, sooty grouse.
Paul's work to evolve included getting the winery into organic farming, investing more in the terroir via researching consultant Pedro Parra (who conveniently also runs his own winery), and ongoing work with provincial beauracracy to establish the Cowichan Valley as a sub-GI (basically a certification of rules to officially audit wines produced in this region).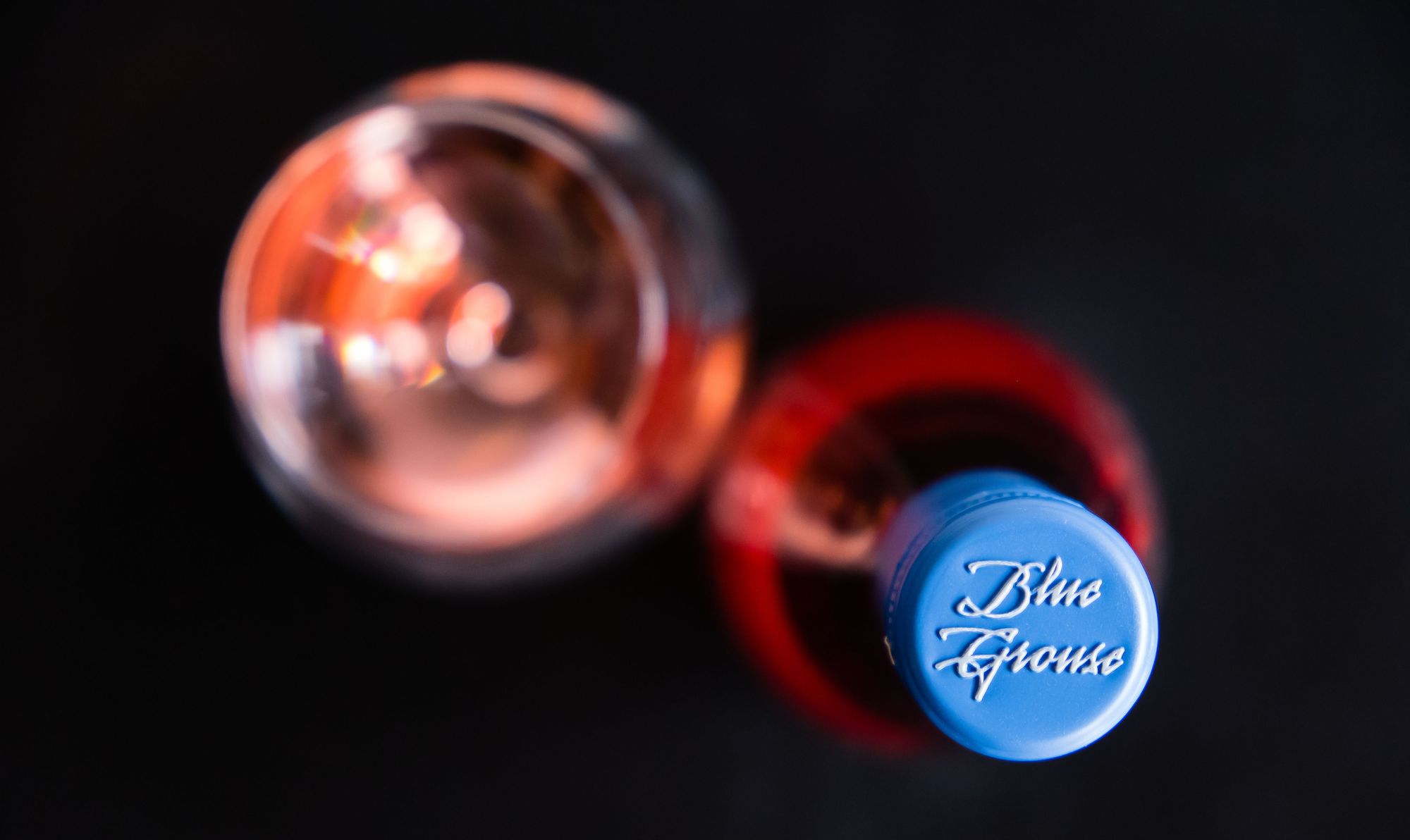 For 2019, primary feedback has indicated a need for refreshing the labels and letting the design speak more for the brand. The packaging is updated to reflect the terroir-driven location and ultimately honour the bird that is the winery's namesake with poise and conviction. Moreover, the new art is a nod to the original bird illustration that originated from the first winery owner.
The Wines of Blue Grouse:
For this afternoon, we were introduced to the following:
Paula Brut 2014 Methode Traditional
Blue Grouse Amphora Collection Ortega 2018
Quill Pinot Gris 2018
Quill Q White 2018
Quill Pinot Noir 2017
Quill Q Red 2017
Quill Rose 2018
Blue Grouse Estate Pinot Gris 2018
Blue Grouse Estate Ortega 2018
Of the above, all but the Paula Brut 2014 are part of the new 2019 Spring collection.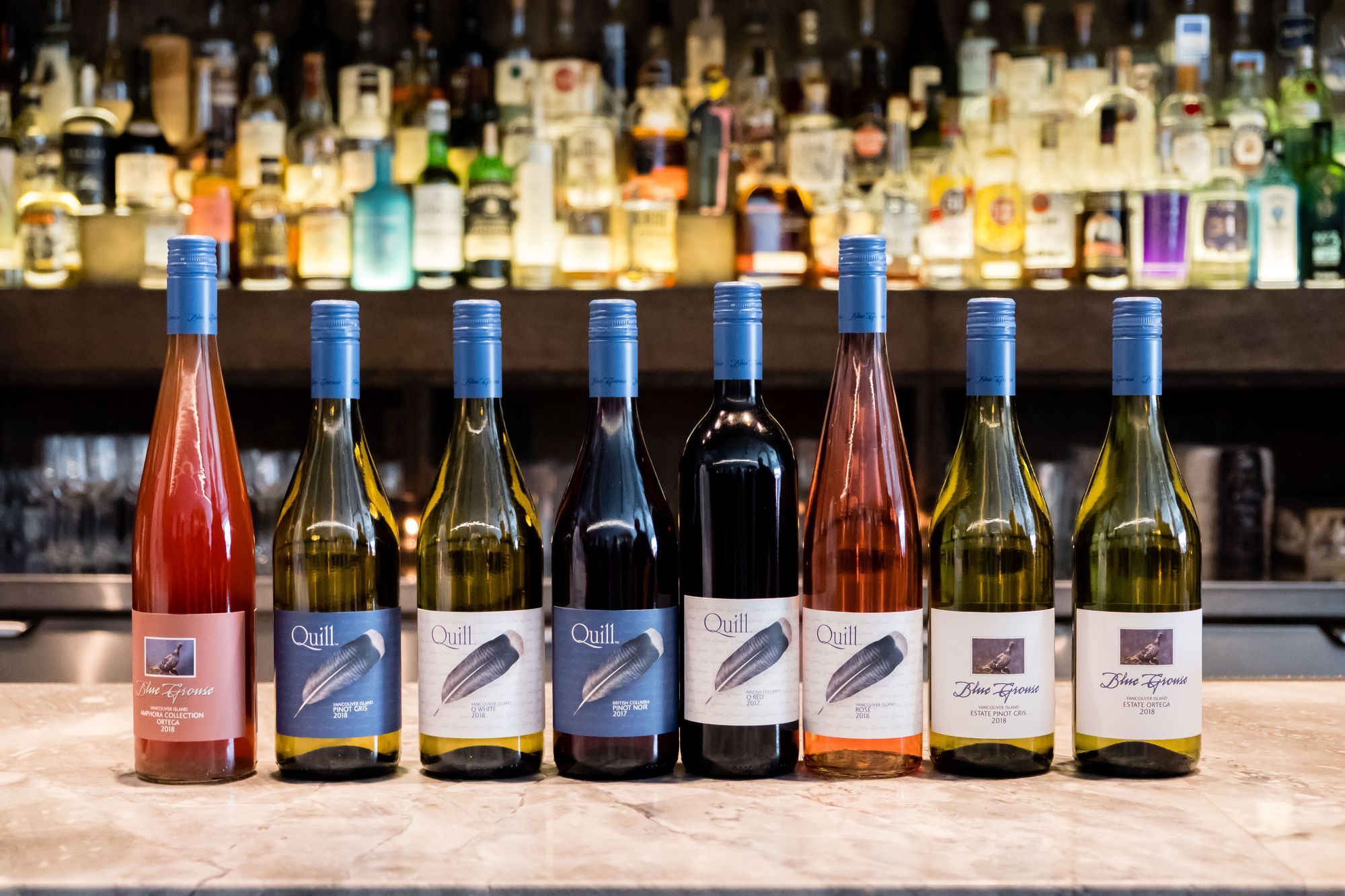 I have a personal bias towards sparkling wines, rose, and sweet wines (I'm talking moscato and port sweet) so I went for the Paula Brut 2014 and Quill Rose 2018 wines.
Per Gismondi, Paula Brut 2014, named for the proprietor's daughter Paula, features perfumed white flowers, elderflower, pear drops on the nose and is pierced with green apples, white peach, biscuit, lime pith on a tight, bone dry finish on the palate. This was best enjoyed from a freshly uncorked bottle and provided a steady stream of bubbles flowing upwards during the 2 minutes I spent taking its photo.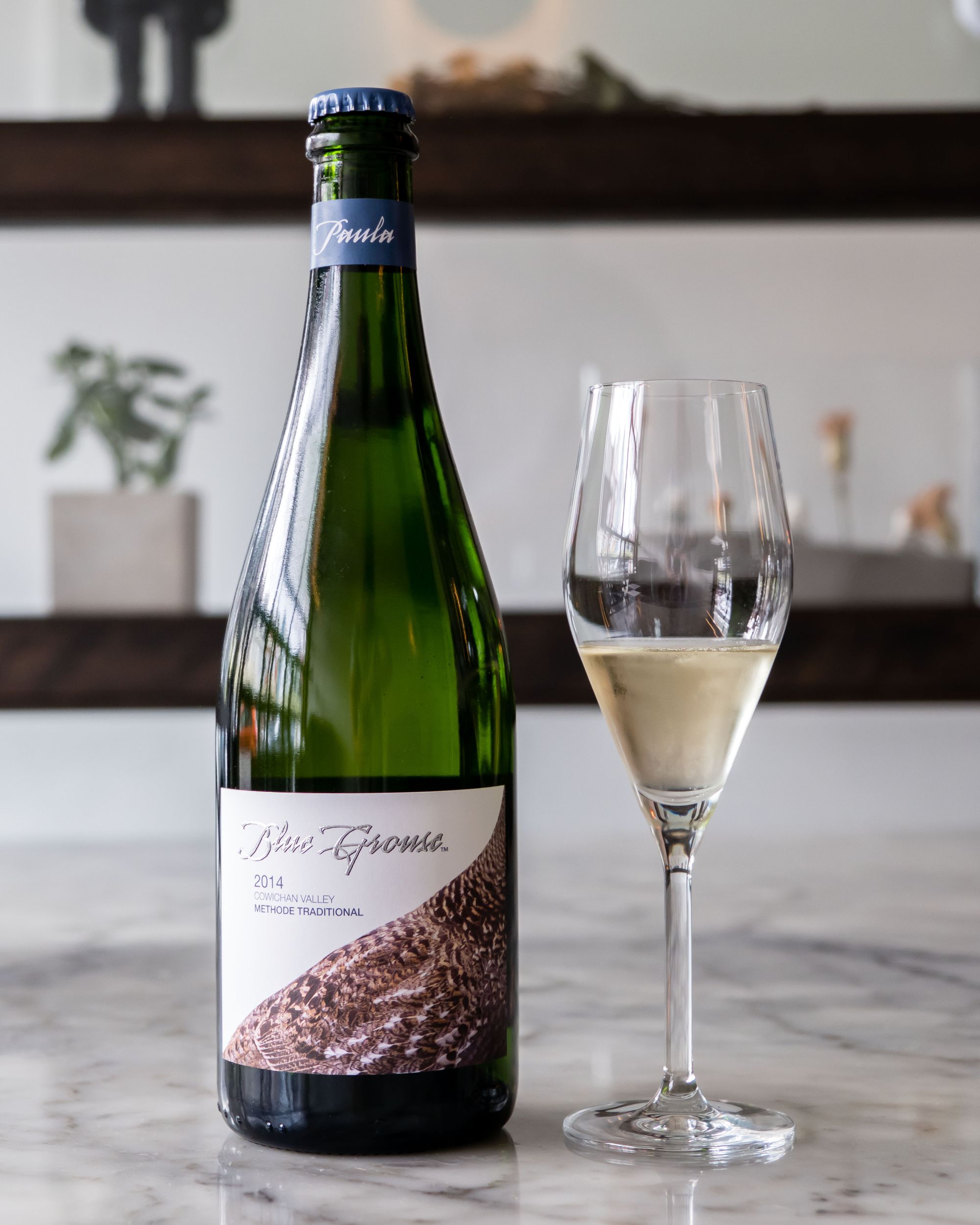 On the Quill Rose 2018, this had ripe fruit aromas of raspberry and lemon with a touch of rose. On the palate, fresh rhubarb shone through in this crisp, dry, everyday drinking-friendly variety.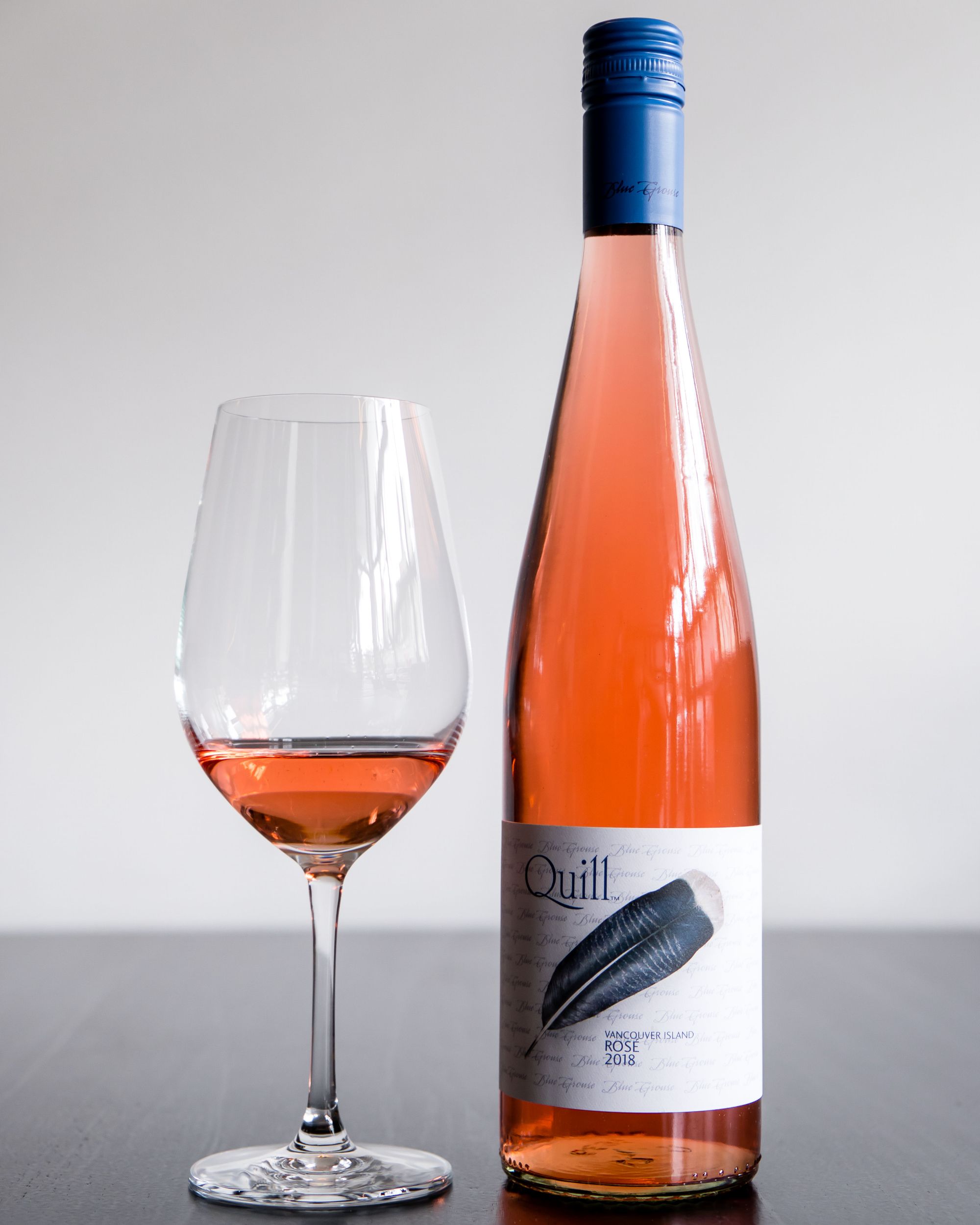 For more information on where to procure Blue Grouse Estate Winery wines, check out their website here.