I've been to a lot of cafes, but what's going on at TurF in Vancouver has me intrigued. This cafe is also home to an athletic-focused shop and fitness studio while still retaining the usual bells and whistles of a cafe. Given the upstart nature of Kitsilano (hello Patagonia, Arcteryx, and Lululemon), this cafe is a compatible fit for the neighbourhood and my first visit there last week yielded some interesting finds on the new menu. Don't worry, they still have açai bowls as per standards.
Disclosure: This was a complimentary tasting. All opinions are my own.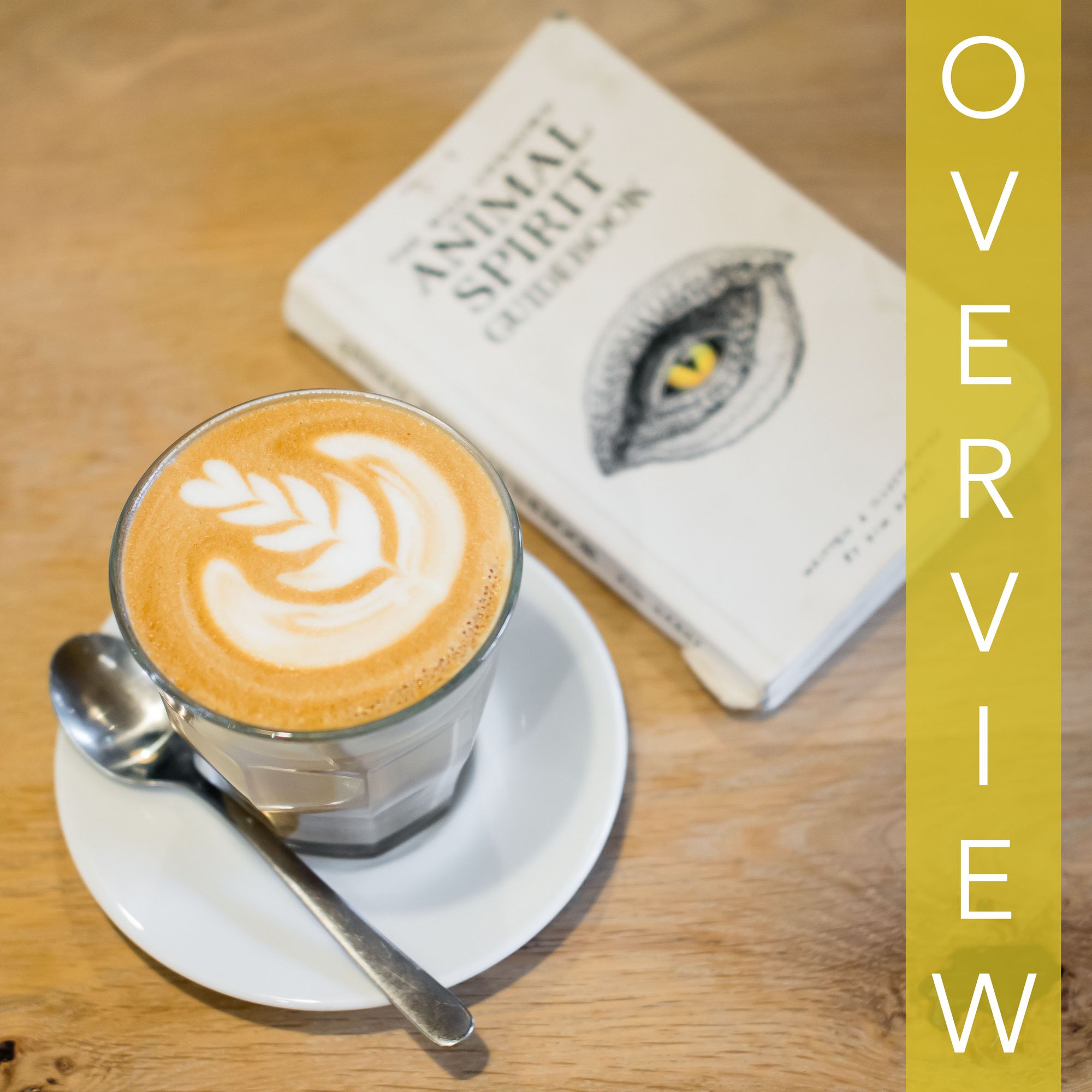 Food and Drink:
Team Tastic came here on a Saturday morning and I had a great taste of the following. Note, despite the labelling, everything on the menu is available all day while supplies last.
Café Latte ($4)
Avocado Toast ($10)
Salted Tahini Bowl ($10)
Hot Mezze ($13)
Three Point Oh Burger ($10)
The latte was of Moja origin, a local coffee roasting company. Latte art was pretty killer for the price on this latte. It was served in a clear glass which was great aesthetic. This had notes of cocoa and caramel. A cool quip was that I was offered my choice of regular, oat, almond, and walnut milk for the latte, so a vegan diet is supported on the coffee menu.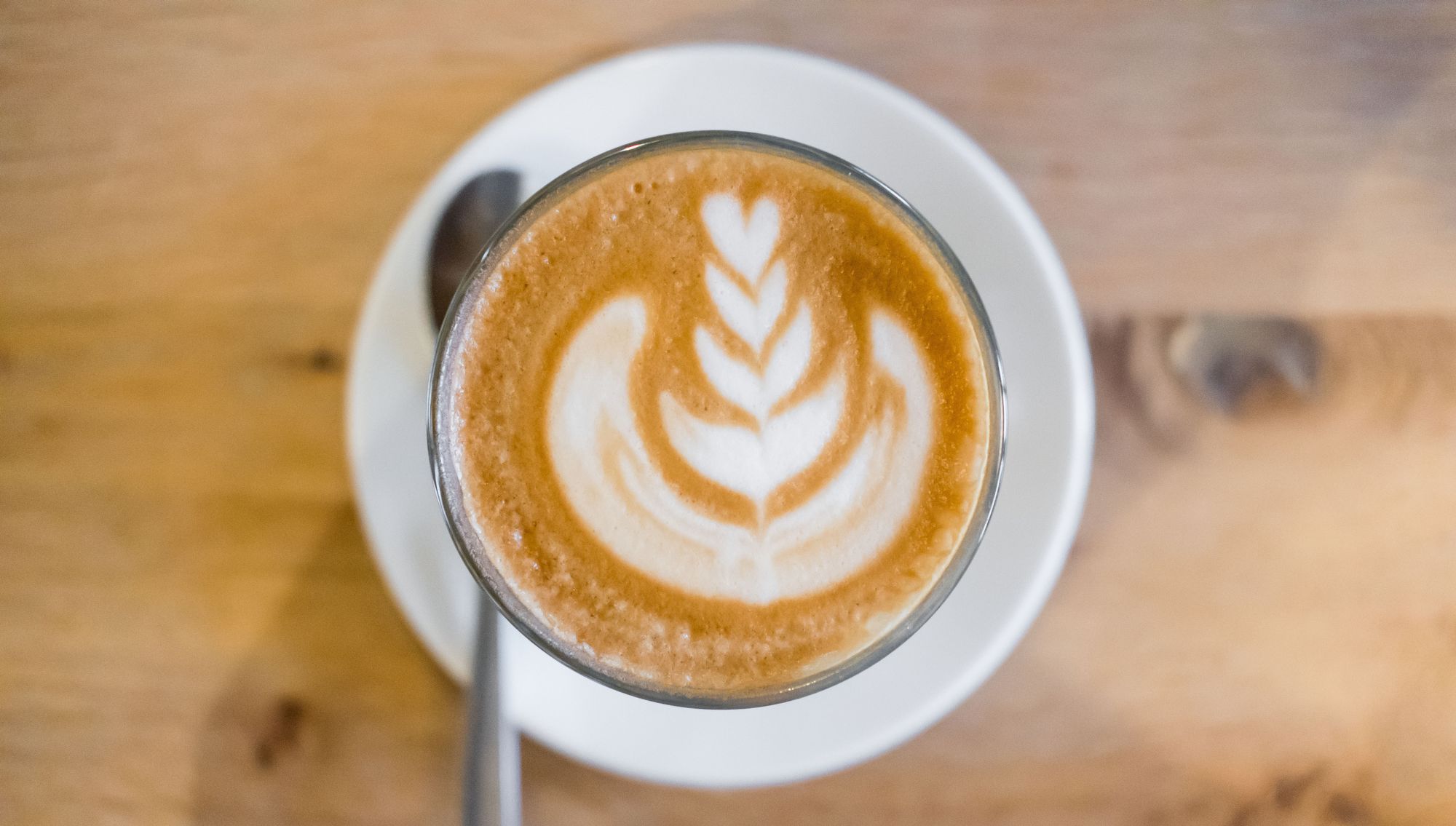 The avocado toast was up next. Featuring avocado, olive oil, pumpkin seeds,
pea shoots, chillies and sea salt, this was a loaded vegan-friendly toast. The olive oil was essential in extending the taste of the avocado on my palate. The chillies were a mere sprinkling on top so I wouldn't worry about my heat-averse friends. If you're a fan of pea shoots you'll be right at home here as they added a ton of height and a sharper taste to balance the ripe avocado.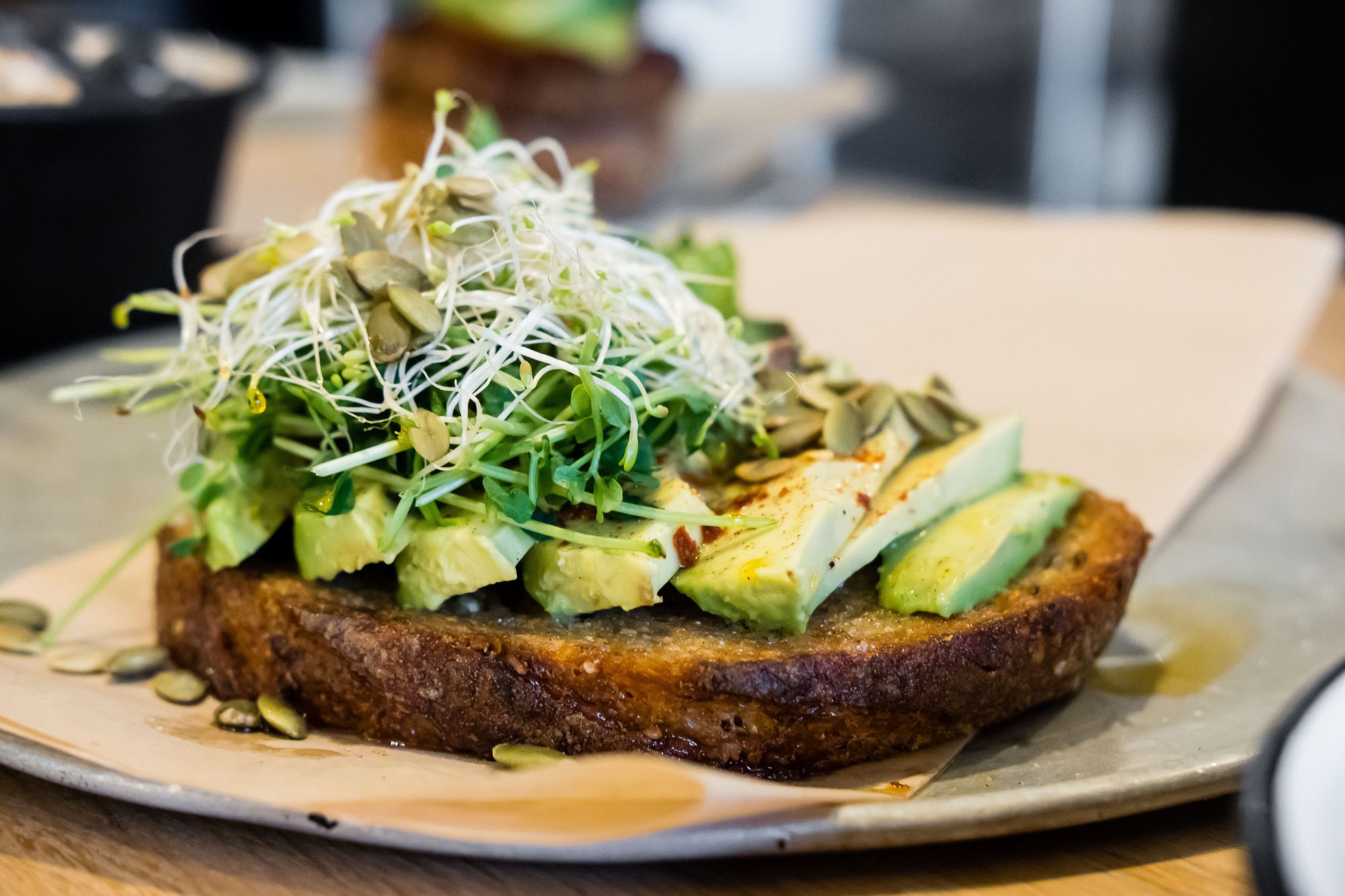 My favourite dish was the salted tahini bowl, a recent addition to the regular menu. This was a smoothie bowl made with tahini, banana, maple syrup, hemp, maca, date, vanilla, almond milk, sea salt, and topped with seed & nut mix and blueberries. Pretty much the usual suspects on the toppings but the tahini (toasted ground hulled sesame) was a pleasant surprise for me. I've had my fair share of açai bowls so it was cool to see TurF experimenting with new flavours. The nuttiness of the ice cream-like tahini had great depth with lots of help from the various ingredients blended together. I could eat this after a workout and be really satisfied with myself.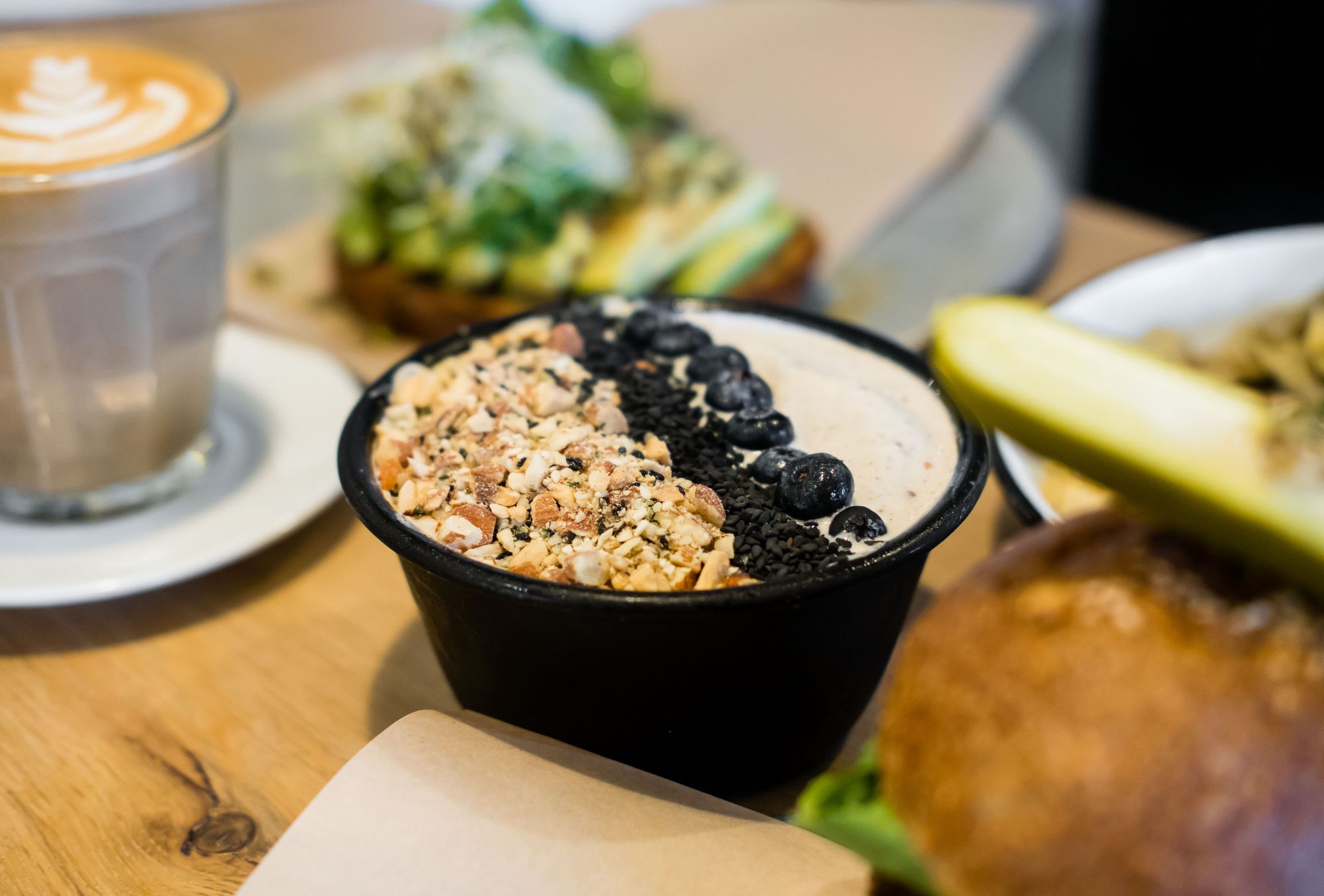 Next up was the hot mezze. Another recent addition to the regular menu, this had, kale tabbouleh topped with warm chickpea falafels, grilled eggplant, artichoke, and lemon tahini dressing. Essentially this was a taste of the Mediterranean. For reference, the chickpea falafels were less fried than what you'd get at Chickpea. The tabbouleh tasted fresh and everything else was served properly warmed.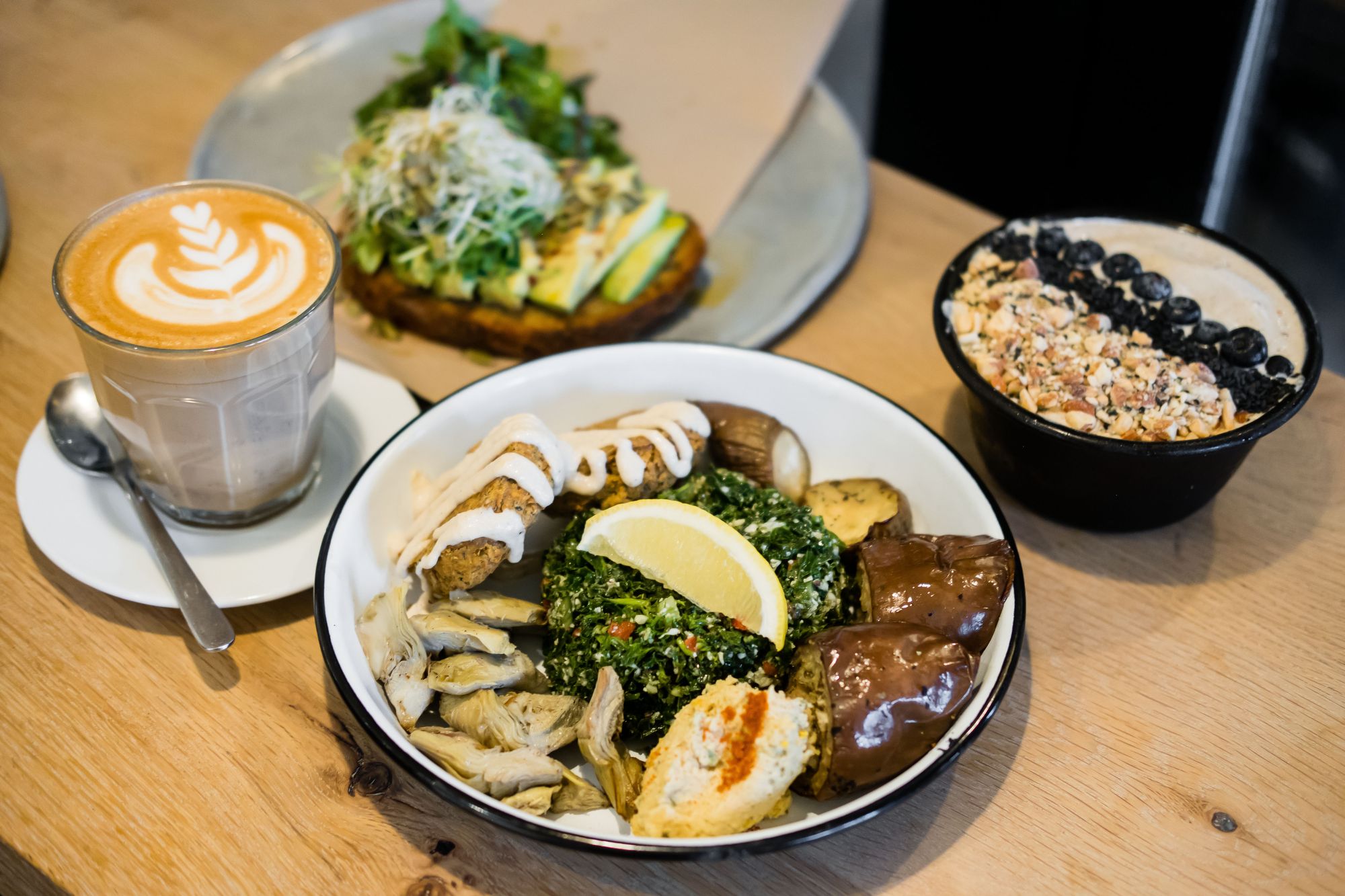 Finally, it was the three point oh burger which was a house-made patty with black bean, eggplant, sunflower and pumpkin seeds, walnut, oat, tahini and spices, served in a bun with maple bbq sauce, grilled onions, lettuce, tomato and a pickle. Up until now my vegan burger experience has mainly been through Beyond Meat. With the three point oh burger, this patty was pretty convincing, though less moist than a Beyond patty. With every ingredient disclosed though, diners can be informed of what's going into their body which is very much appreciated. Each bite into this burger was pretty flavourful and was a more substantial item than the avocado toast at the same price.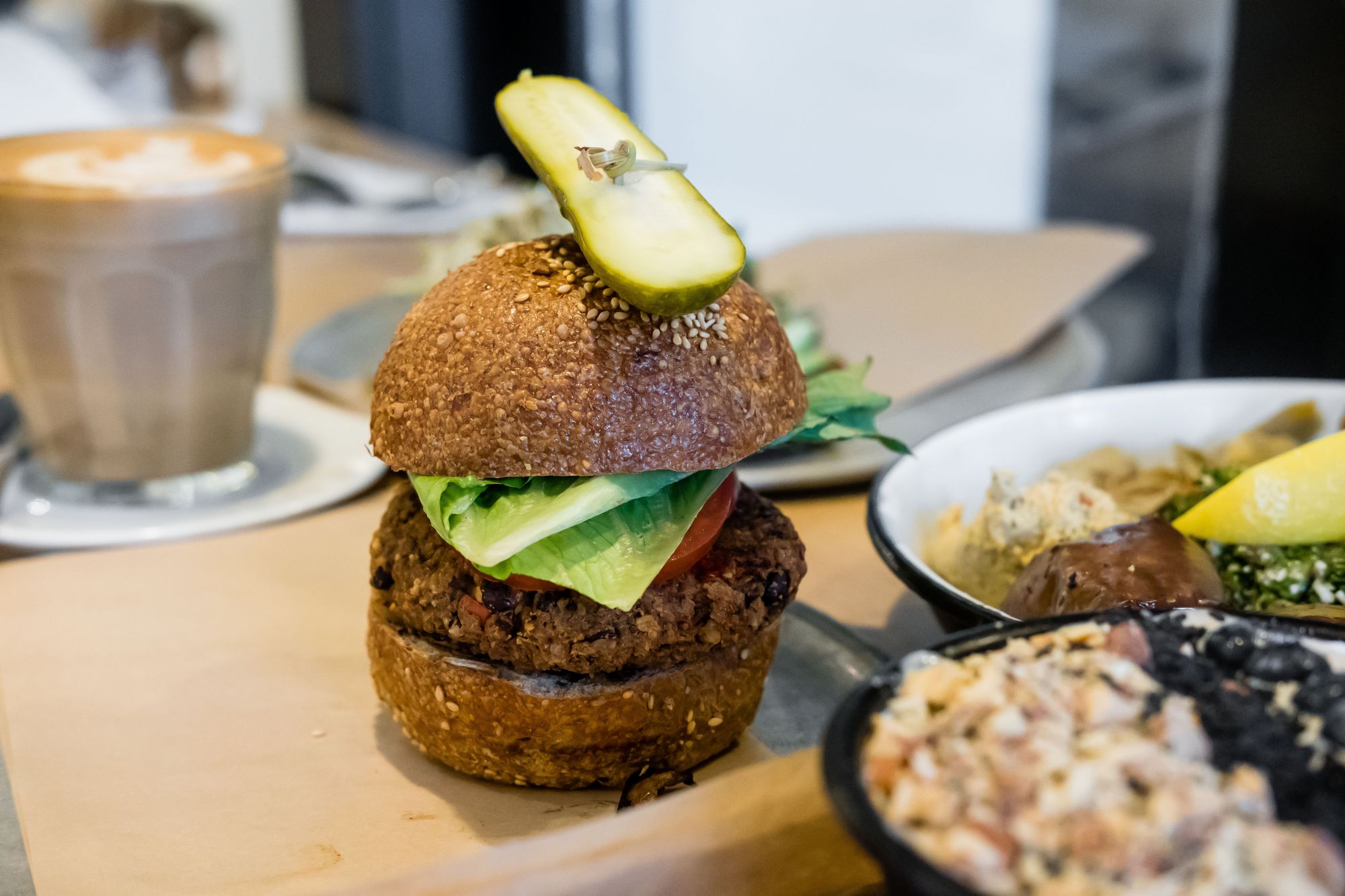 Features:
TurF is a cafe like no other in Vancouver. Featuring a fitness studio, an apparel/gear shop, indoor seating, and an outdoor patio, this venue has it all. It takes up residence in the former Roland's Kitchen and has completely rethought the interior. The cafe section has seating for about 30 guests in long tables, wall-length booths, and a front window counter. Towards the back are washroom/showers, the gear shop, and an entrance to the fitness studio. During my time at TurF, I could hear music pounding through the glass from the studio along with the screams of women exerting shouts in unison. I wouldn't recommend this cafe as a place of study due to the decibel level. Sound-proofing would be a great addition to the studio if possible.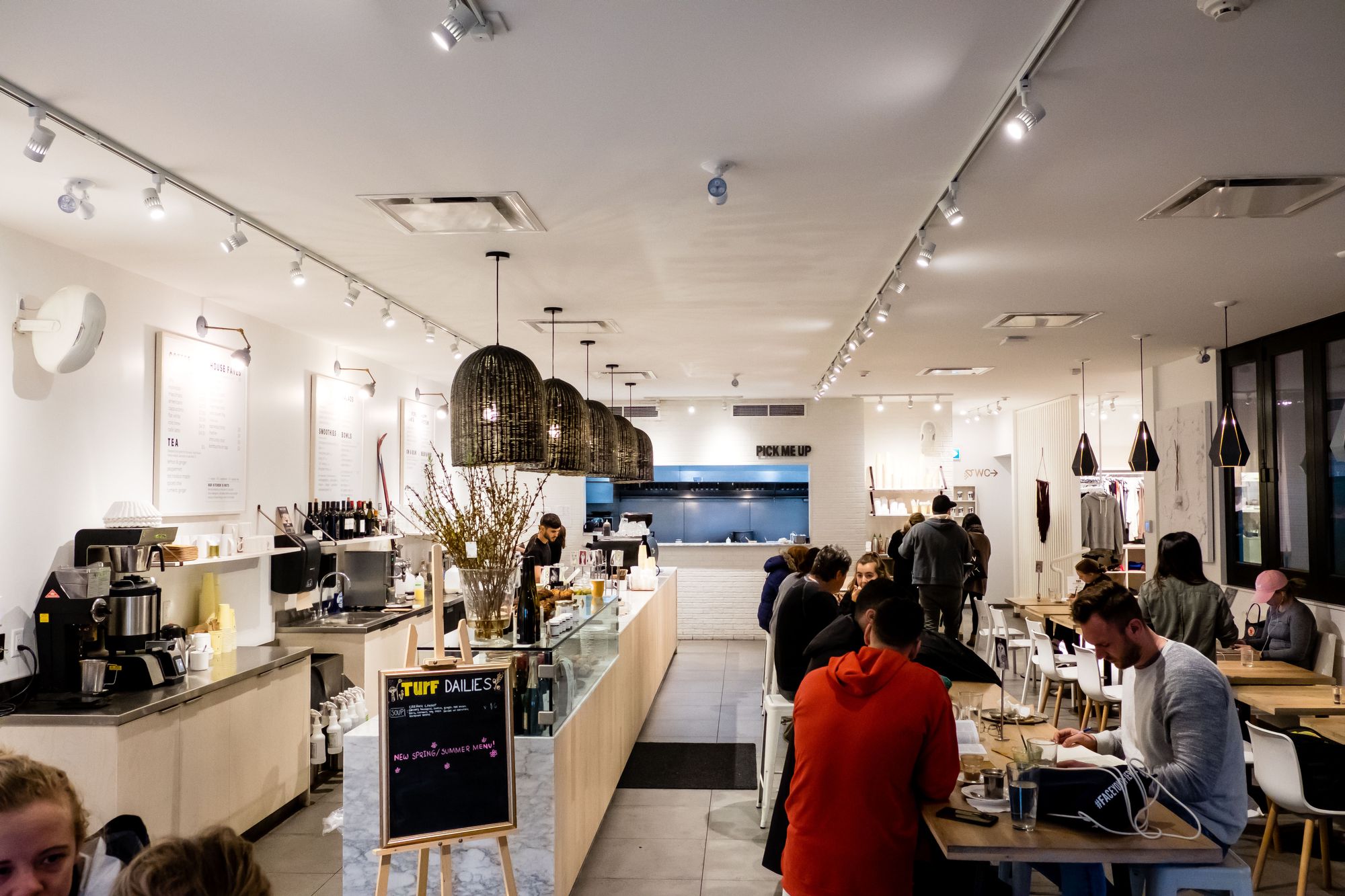 Aside: if you're into a little bit of literature, you'll notice orders are symbolized by animal place cards based off of The Wild Unknown Animal Spirit Guidebook by Kim Kraans.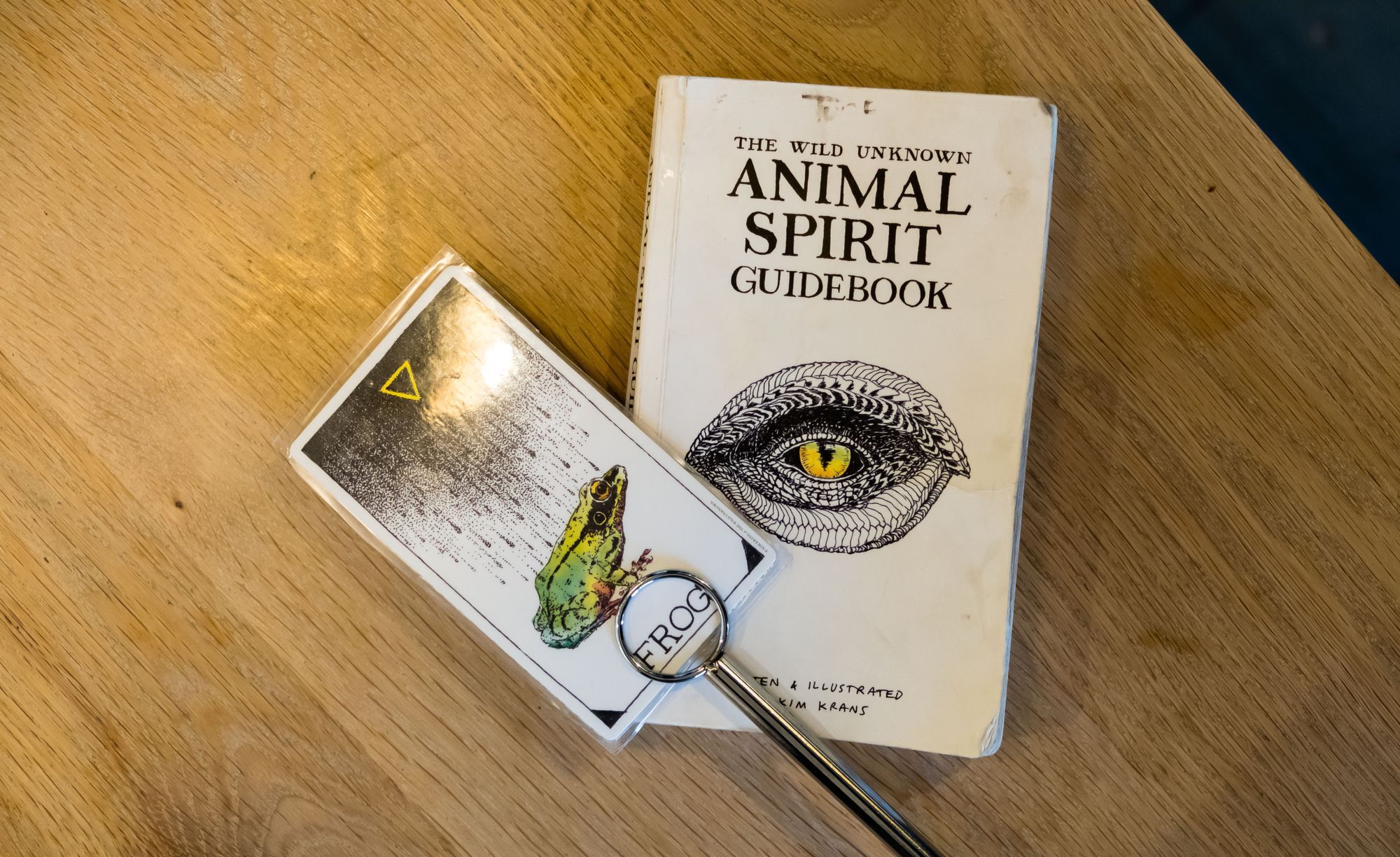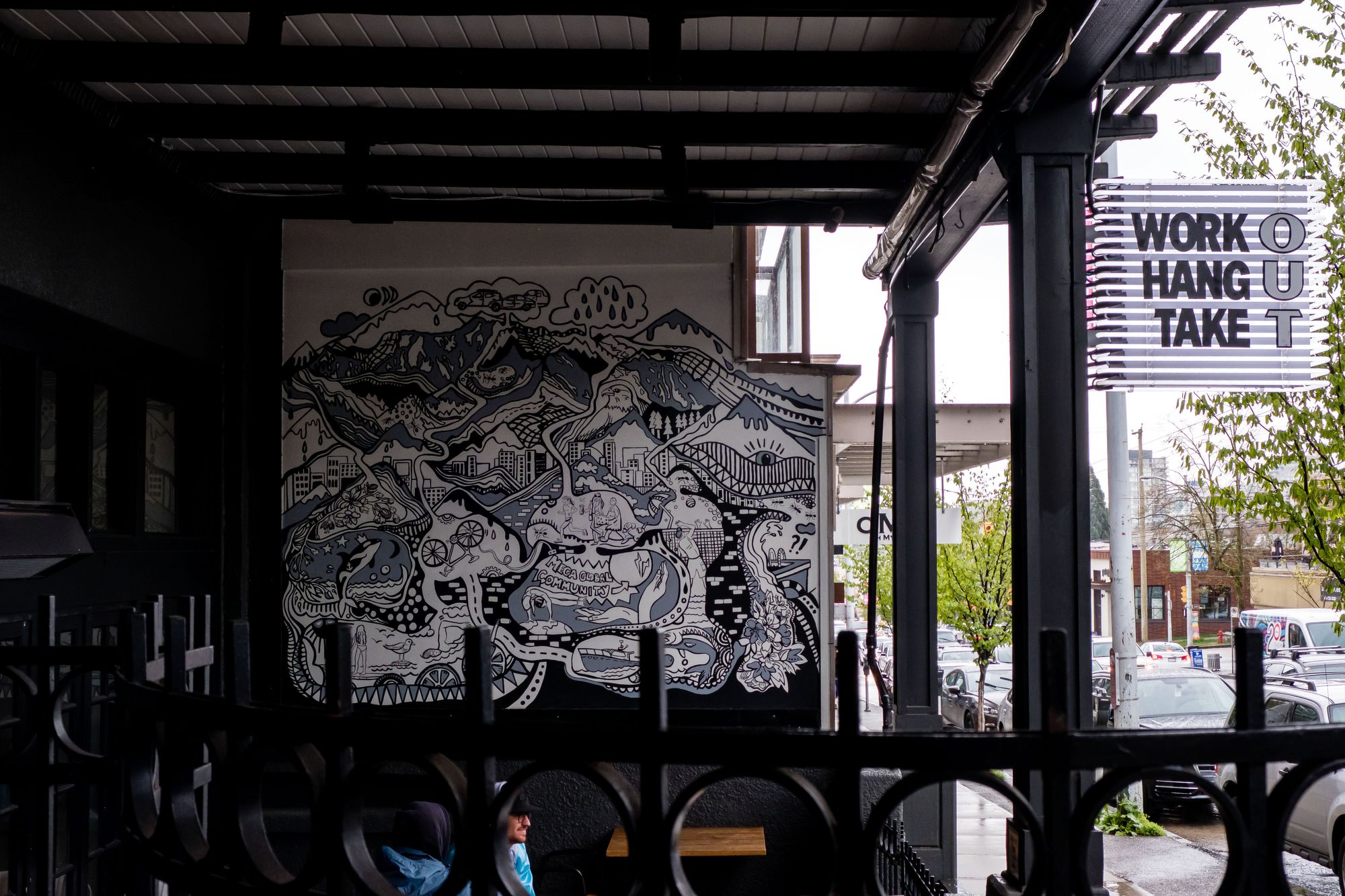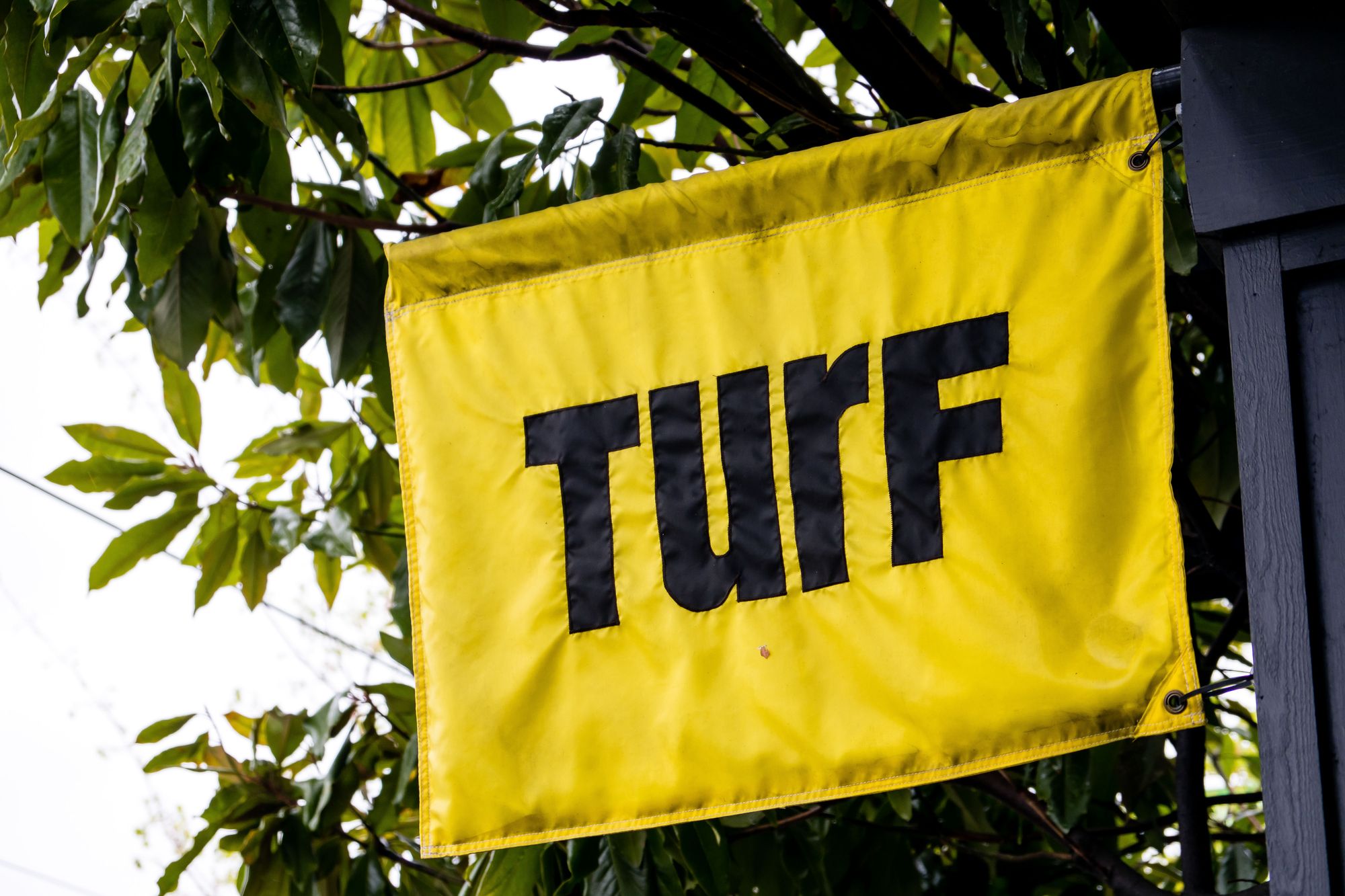 Final Thoughts:
One-liner: Fitness, vegan-friendly cafe, and athletic vibes all in one unique business address
Highlight: Salted Tahini Smoothie Bowl
Price per person: $11-$20
Would I go back? Yes.