Hipster name that takes a common noun and adds a suffix that transforms the noun into a profession? Check. Newly renovated space that evokes a clean and fresh look? Check. Sells goods in addition to their main cafe hustle? Check check check. Flourist is a new addition to Vancouver that evolves the simple cafe scene. This is not just a cafe but a shop that mills its own flour and sells grains from trusted farmers they can identify by name (more on this later). A long spiel made short: flour products from Flourist are perishable because that's the way naturally-made flour goes. Today I'm sharing my experience at Flourist in their cafe and with the quinoa grain I bought.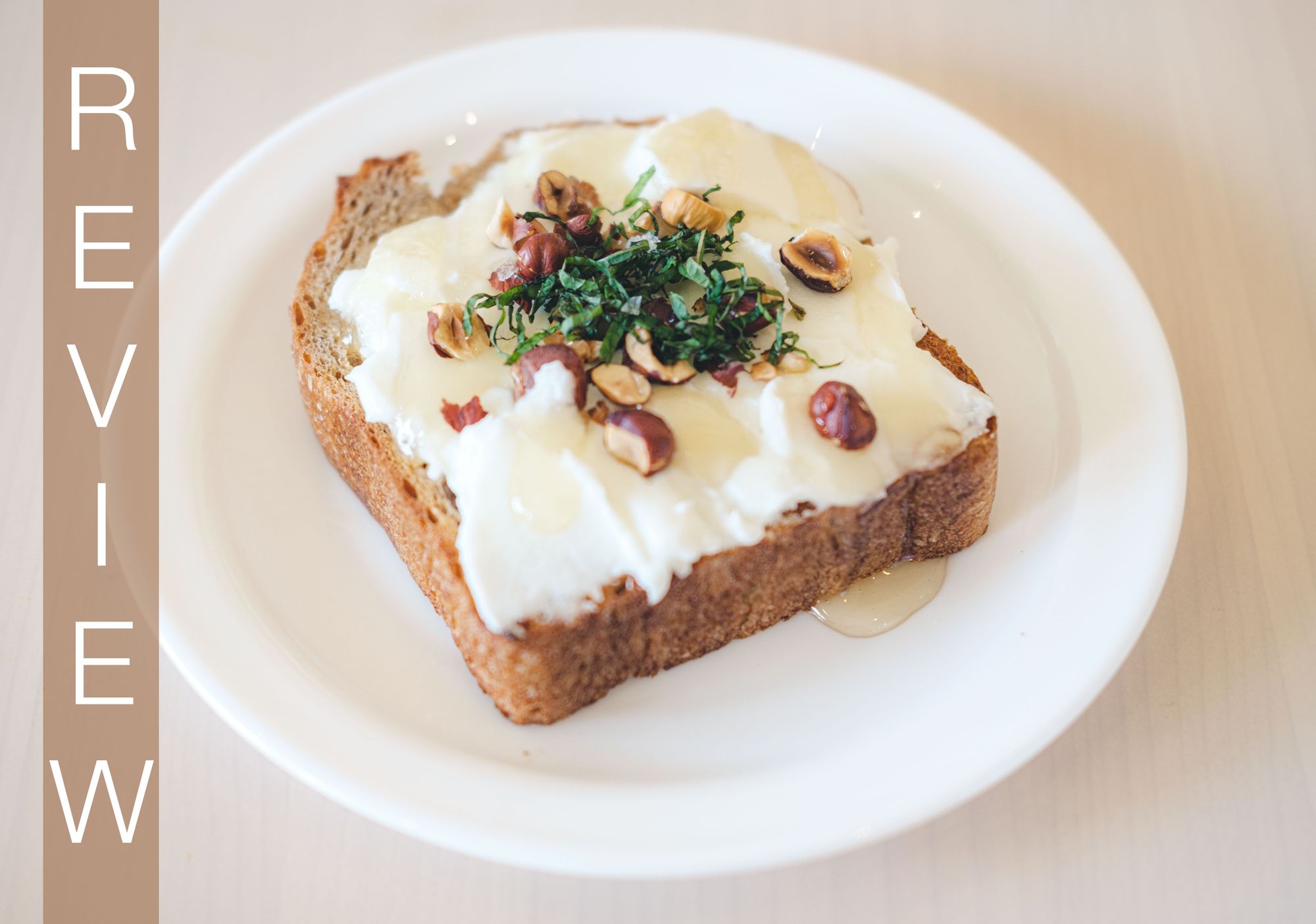 Food and Drink:
Team Do came here for a weekend lunch and I had a great taste of the following:
Latte ($4.50)
Hummus Toast ($5)
Pressed Yogurt Toast ($6)
Roasted Carrot Galette ($8)
500g Quinoa by Jamie from Iron Springs AB ($10)
Regardless of why I show up to a cafe, if I'm sitting in then I'm going to have a latte. I'm a sucker for good latte art so the art on my Flourist latte barely got the job done with a leaf pattern that looked like it was shaped in a deliberate Mars symbol. Cool, but perhaps unintended. The foam started dissipating as soon as it was served indicating extra hot milk which was a slight bummer. They use 49th Parallel Coffee here which is a respected Vancouver brand which fits the hipster aesthetic.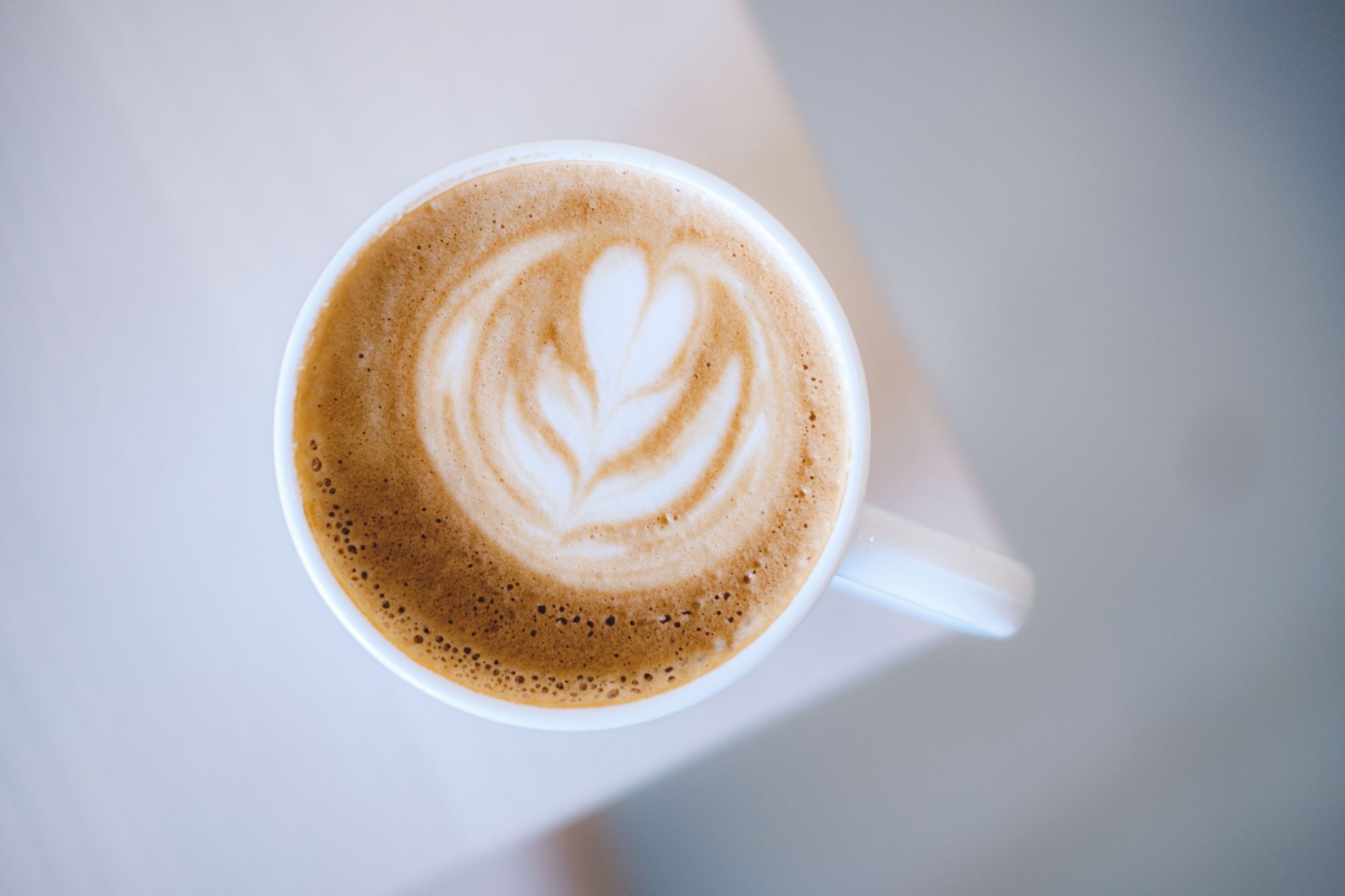 The toast was the reason we came to Flourist. Hearing of the flour being milled on-premises drew me in, inspiring us to order a hummus toast and pressed yogurt toast, both served on thick slices of sourdough. The sourdough was a joy, with a fresh sensation that felt less airy than typical grocery blends. It wasn't a dramatic difference on my taste buds but I appreciated the craft of a slice of toast produced fully on-premises.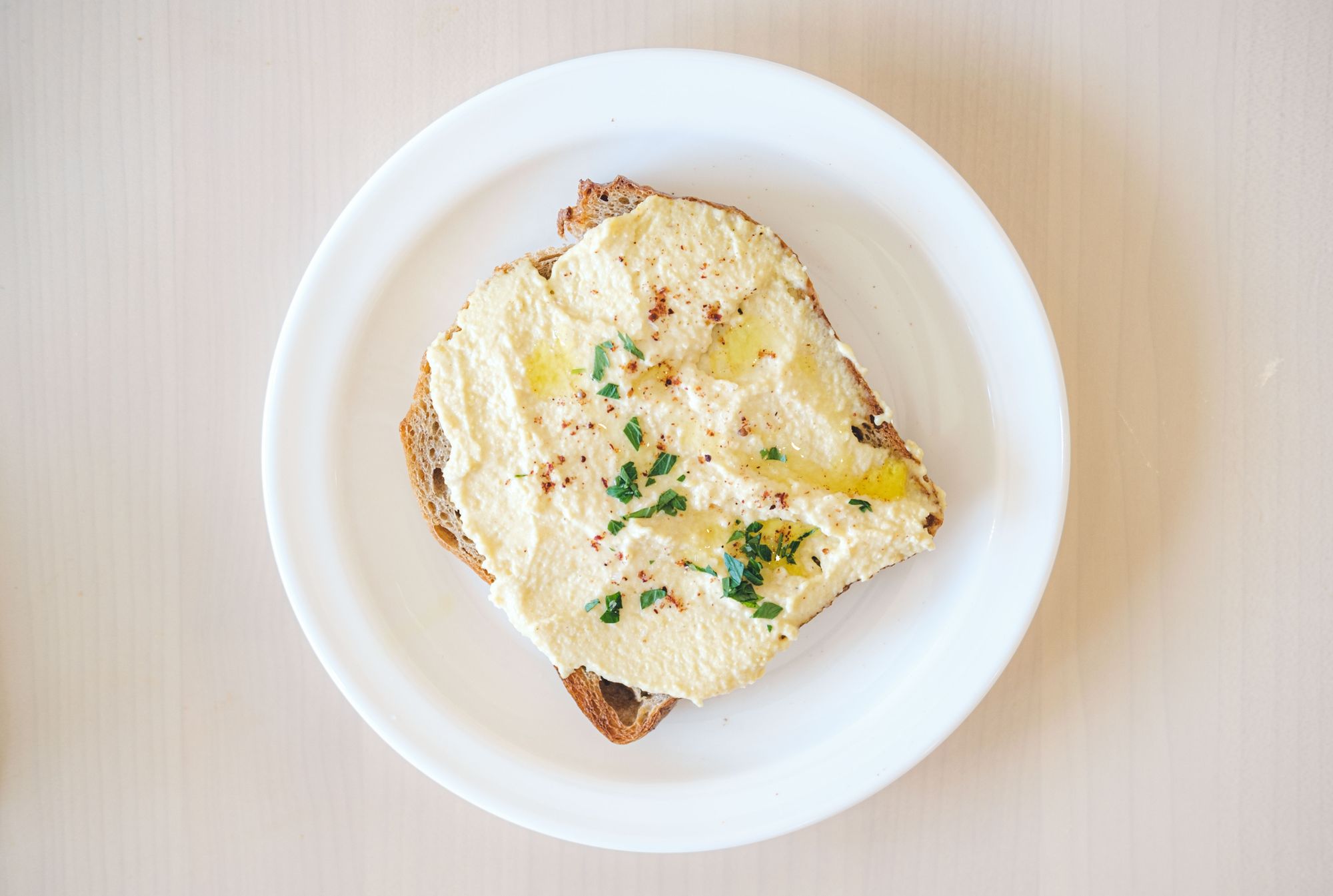 Between the hummus and pressed yogurt toast it's really up to interpretation what to order but the pressed yogurt toast was a little more unique than the hummus. I based this decision on what you typically find in restaurant or cafe menus. For me, the pressed yogurt toast had a cream cheese-like texture that provided a good savoury balance to the floury sourdough.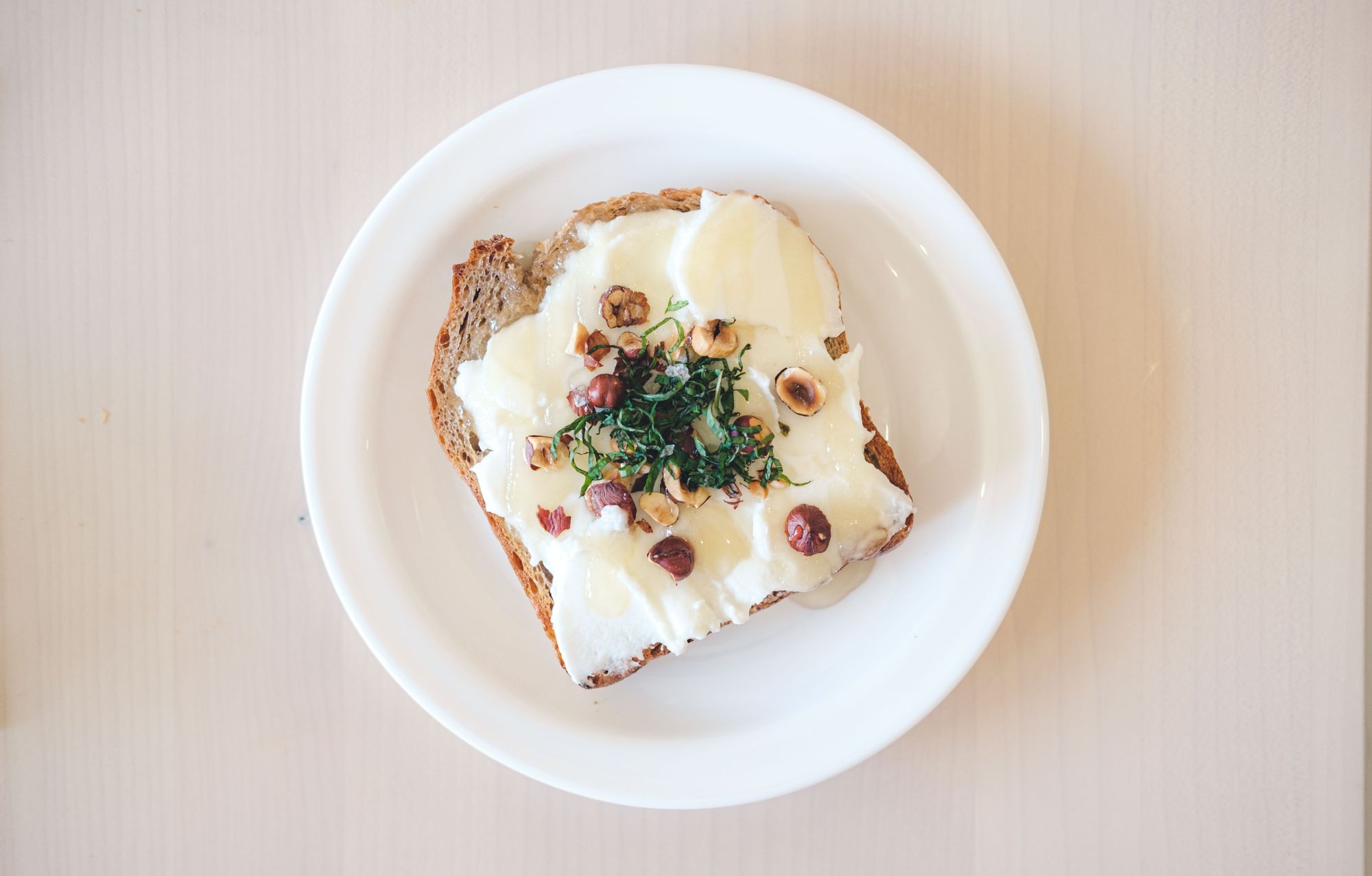 I aso perused through the baked goods menu of the cafe and there wasn't a whole lot left by 12pm. I settled on a roasted carrot galette and got it heated up but by the time it got to me it tasted pretty room temperature. I get the fact that this business is more of a bread and toast business but I think some (more) love in heating up the galette could have helped evoke the roasted taste of the carrots because room temperature does not evoke that feeling. I think you can do a lot better with the toast instead of this $8 galette.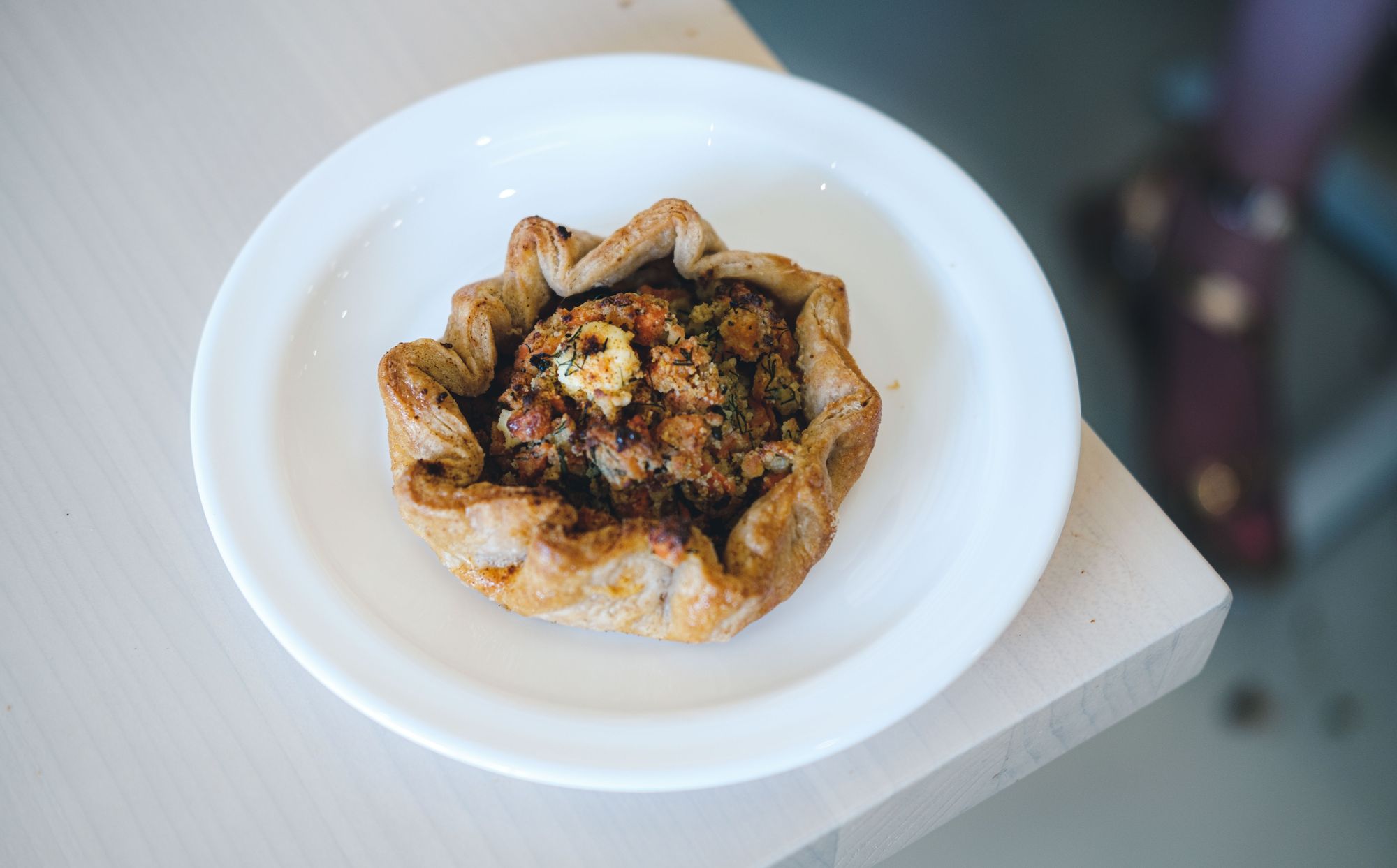 For the road, I also bought a 500g box of golden quinoa grain. I asked the shopkeeper what the difference between this quinoa and something I'd find at the grocery store and they informed me that it came down to what I valued. Buying a box of quinoa from Flourist means supporting Canadian farmers that the business can identify by name and is fully traceable from shop to farmer. It was suggested that grocery stores have a ton of middle people treating the quinoa and adding ingredients in to make the quinoa last longer. I couldn't verify this fact myself on the spot so I  bought the dang thing, for science.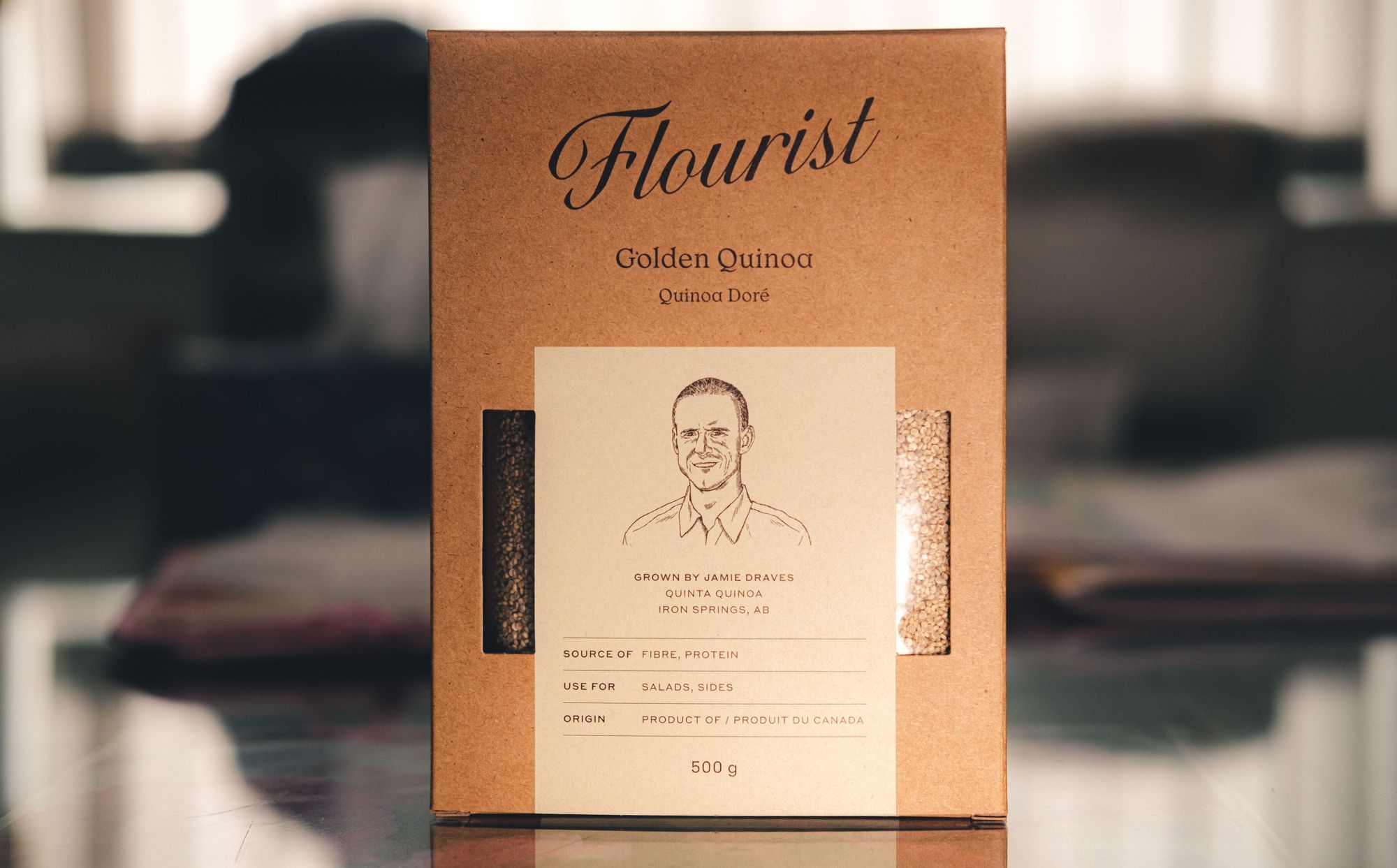 Taste-wise, this quinoa tasted less gritty than store-bought quinoa. I generally buy the cheapest quinoa package from the grocery store and I don't prewash it before cooking. What I noticed was that the Flourist quinoa frothed way less than the store-bought quinoa, resulting in a clearer look at the quinoa once cooked. I can't speak for the health differences to this effect but at least there is something noticeable differentiating the two sources of quinoa.
Features:
Flourist occupies a large space in the Cedar Cottage neighbourhood of Vancouver. Once upon a time, Commercial Street was meant to be a commercial/retail hub close to a BCER Railway stop, Lakeview Station. If you're wondering why Commercial Street looks awfully wide for a neighbourhood road off of Victoria, it's because at one point in history, Vancouverites thought business would be attracted to the Commercial Street lane.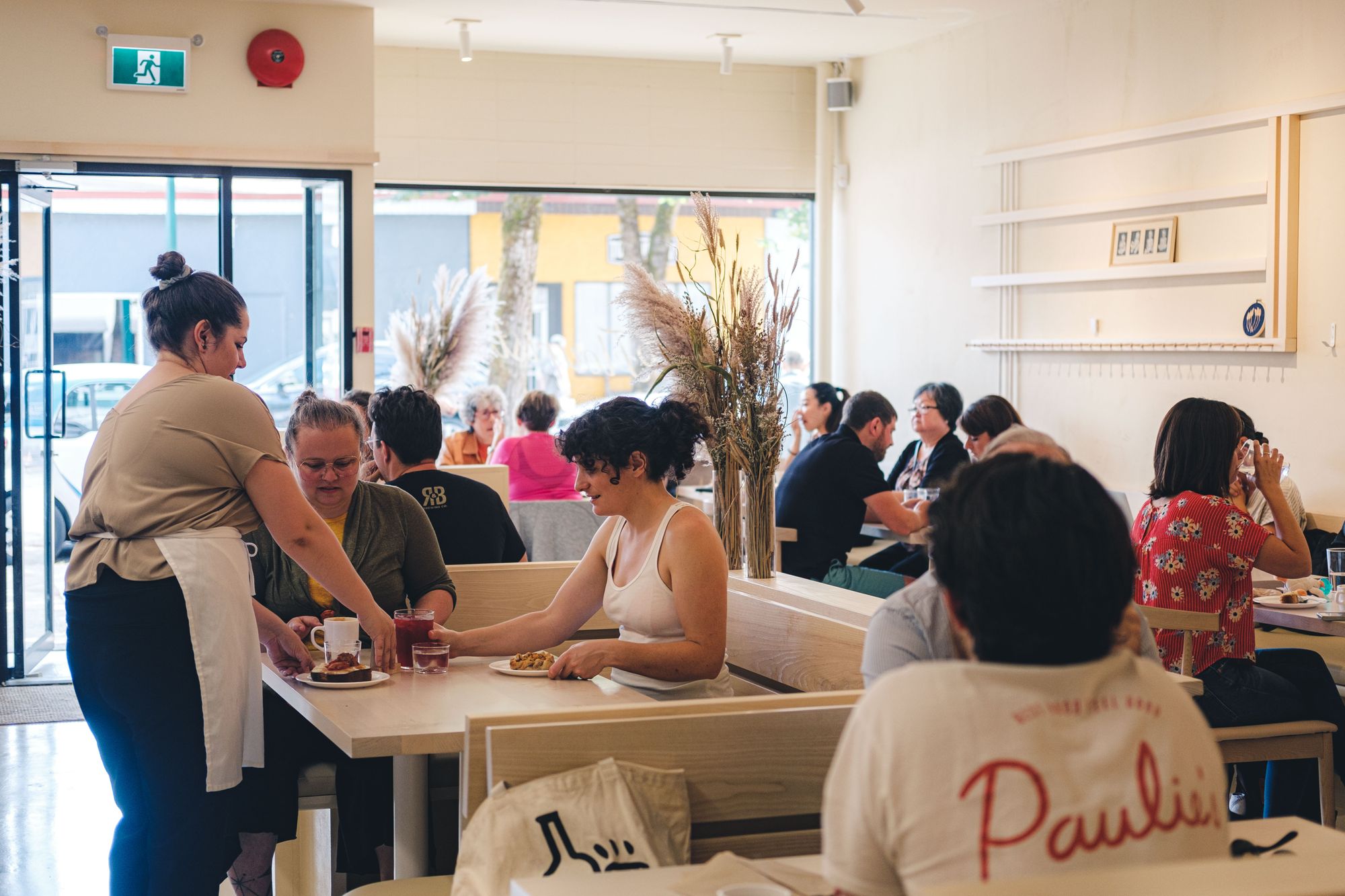 On the topic of Flourist itself, there is seating for about 60 guests amongst booths, counter seating, and tables. There is an on-premises flour mill in the back as well as a retail section in the front portion of the cafe offering dry goods such as flour and grain for sale. If you're wondering why the flour is stored in a refrigerator, I was told this was to keep the flour living longer because when compared to grocery store flour, Flourist flour lacks the chemicals and additives which you can find mentioned on their website.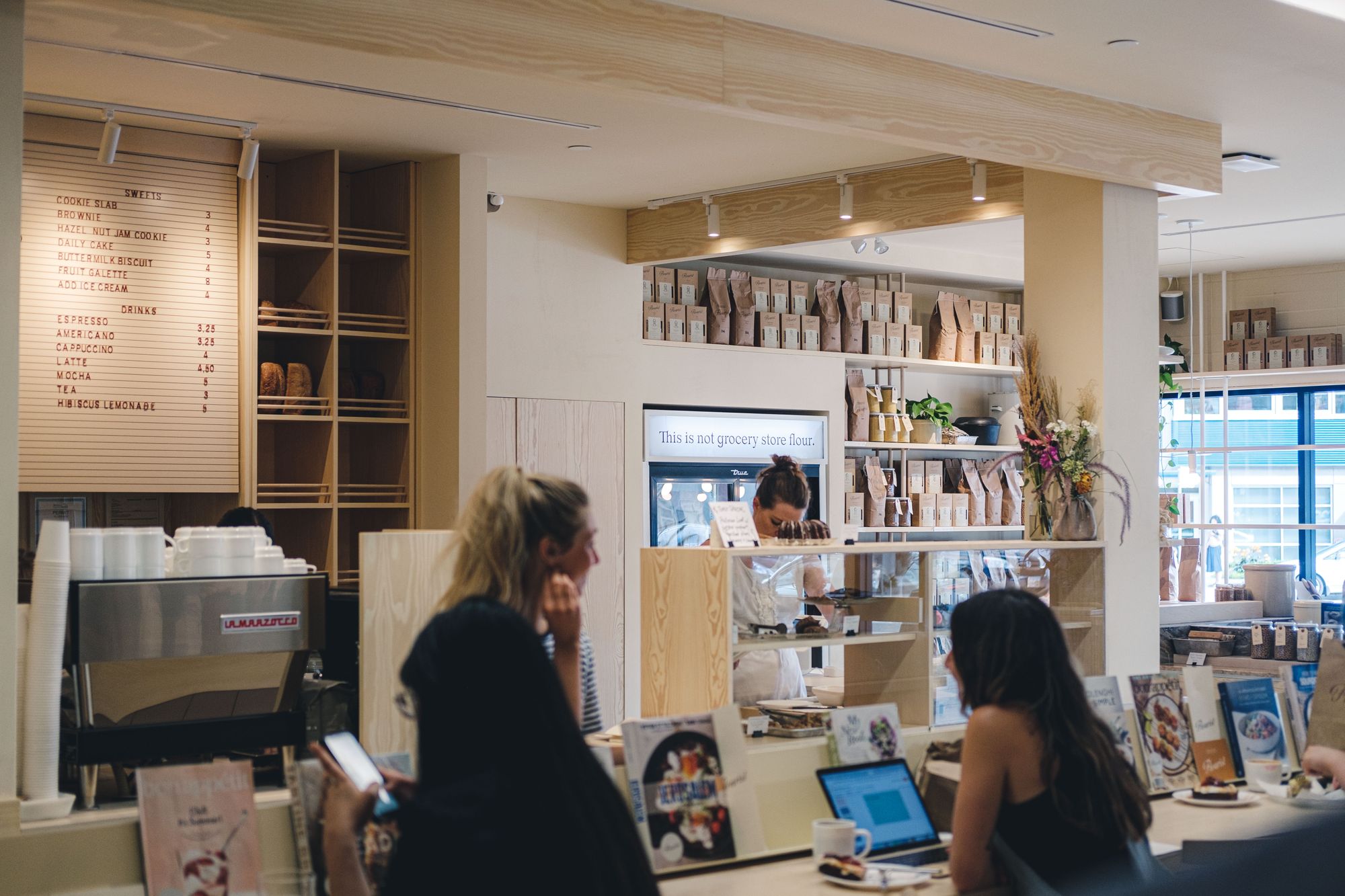 Despite the craziness, the vibe is fantastic on a weekend. If you can snag a window seat, or any table for that matter, there is so much life to be a part of watching other families feed bread to their kids, peruse the dry goods, and generally feel good in the clean and open space.
Service:
You place and pay for your order prior to finding a seat. You receive a number for food so that staff can find you at your table. You have to pick drinks up yourself. If you're dining in solo, you'll find that you have to make a decision between hovering around the drinks pickup (and risk losing an available seat) or finding a table to set your stuff down (and risk leaving your stuff behind when picking up a drink). The space is large so hopefully you don't have too hard a time listening in from your table. If you've dined in Nemesis Coffee before you know this feeling all too well. It took about 5 minutes for me to receive my coffee because it was crazy busy. Food took longer at around 10-15 minutes before everything arrived. It was crazy busy.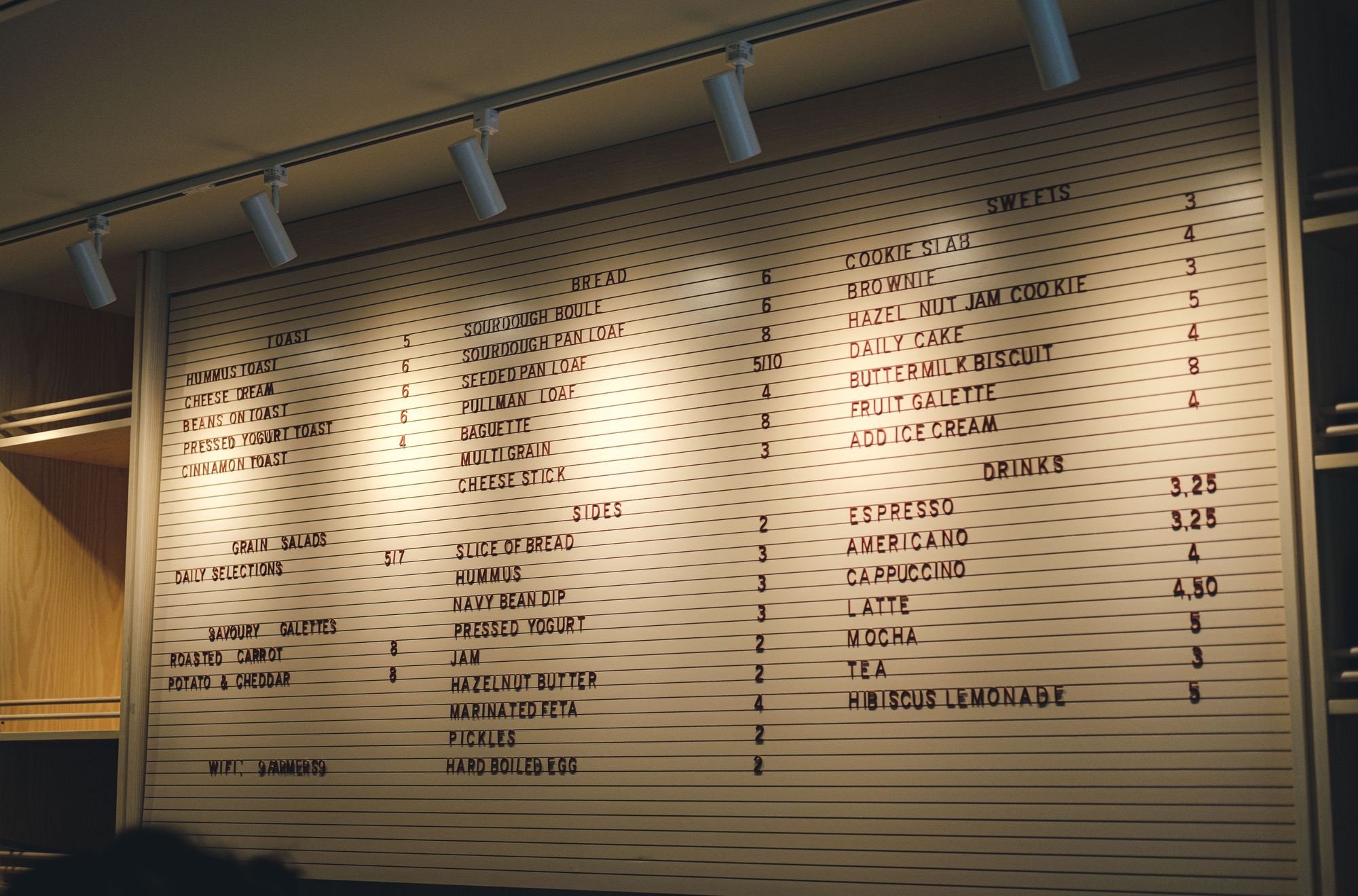 Speaking of crazy busy, this place was packed on a Saturday at 12pm. I reckon Vancouverites love coffee but even more Vancouverites love bread. The few booths are constantly packed with families so if you're coming and expecting a table to sit at, I recommend coming with nothing larger than a party of 2. If you're bringing a family to dine in, try coming early for lunch.
Final Thoughts:
One-liner: Farm-to-flour cafe that produces all their flour in-house and offers customers a chance to procure fully traceable goods in a cafe aesthetic
Highlight: Pressed Yogurt Toast
Price per person: $5-$15
Would I go back? Yes, but not for the galette.