It's time for another omakase review on this food blog! My sister was in town for her annual visit and because she visits from the prairie province of Alberta, Vancouver sushi is always at the top of her dining list. For this encounter, we settled on Sushi Bar Maumi, pronounced "ma" + "oo" + "me" (or mɑːuːmiː for you phonetic nerds), a restaurant that's known for being reservation-only and for enforcing a rule where you cannot take photos of other people's food nor the staff inside. This really just leaves photos of your own food and of interior decor which is right up my alley. I booked our 3-person omakase just under 4 weeks in advance and the short version of the review is that Maumi is the best and most efficient omakase I've experienced far in Vancouver.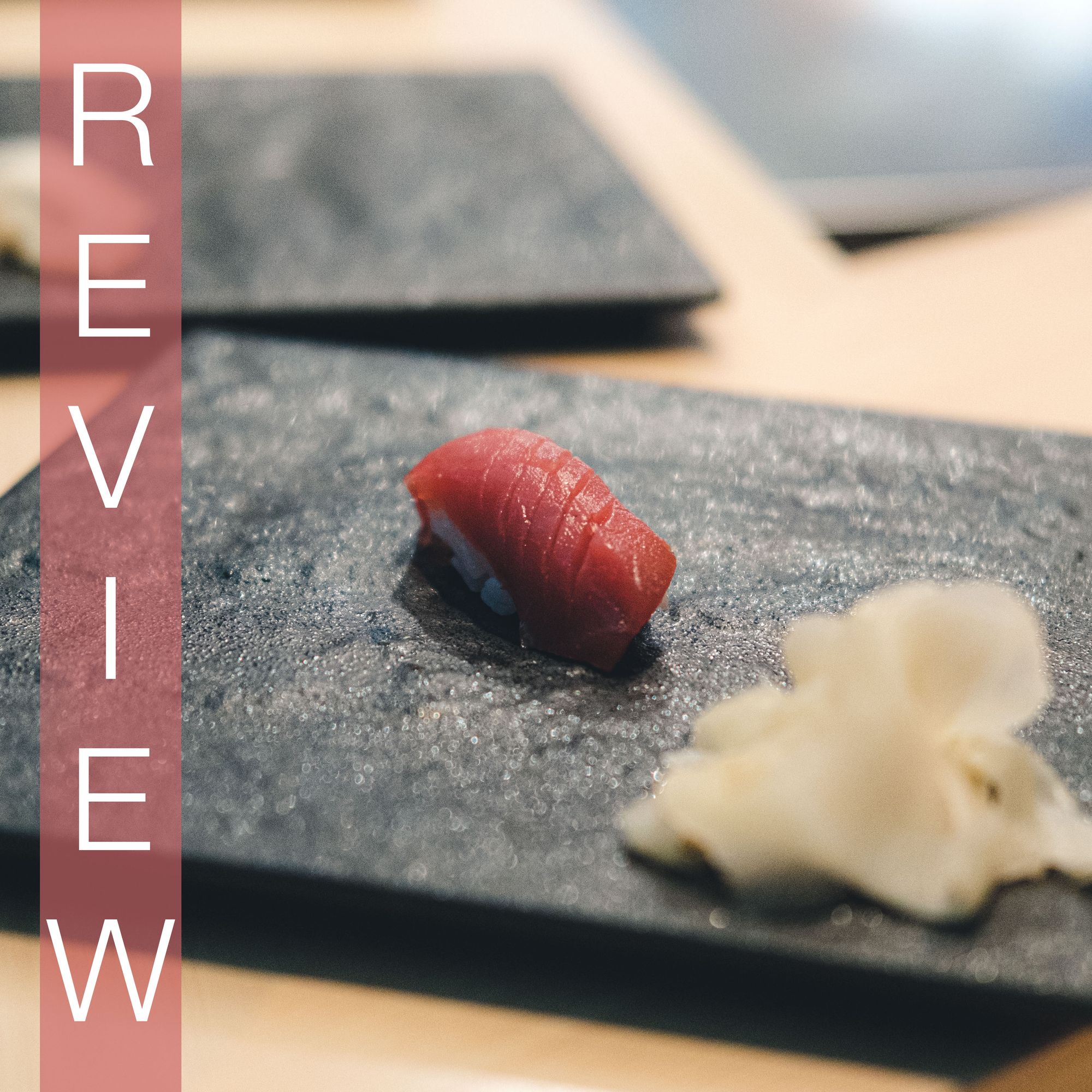 Food:
Team Domah came here for a Saturday omakase and I had a great taste of the following ($75/person; additional nigiri noted with prices):
Hirame (Flounder) Nigiri
Spot Prawn Nigiri
Sumi Ika (Golden Cuttlefish) Nigiri
Katsuo (Skipjack Tuna) Nigiri (not photographed)
Shima Aji (Striped Jack) Nigiri
Ara Miso Soup with Fish Bone Broth
Hokkaido Uni (Sea Urchin) Nigiri
Nama Hotate (Scallop) Nigiri
Hon Maguro (Lean Bluefin Tuna) Zuke Nigiri
Hon Maguro (Medium Fatty Bluefin Tuna) Chu Toro Nigiri
Saba (Mackerel) Nigiri
Anago (Sea Eel) Nigiri
Isaki (Chicken Grunt) Nigiri ($3.75)
Fuefuki Dai (Emperor Seabream) Nigiri ($3.75)
Tsumeburi (Rainbow Runner) Nigiri ($3.75)
Kohada (Gizzard Shad) Nigiri ($3.75)
"Omakase" means "I'll leave it to you", meaning for a fixed cost, you let the chef decide what to serve you. Generally, this means you get to know a combination of the chef's favourite cuts of fish, what the chef has curated to be the best experience for most diners, or simply consent to be served whatever the main (read: cheaper) catch of the day is based on supply and demand.
To be fair, the average person should be full after the standard fare of 11 nigiri and miso soup, but I couldn't leave without trying the chef's hand at some of the weirder sounding fish on the menu. Fittingly, you can only order a la carte (i.e. "okonomi") upon completion of the main omakase meal. I wrote down some tasting notes during my experience which you'll find below.
Hirame (flounder) nigiri – very neutral taste, almost as if to prepare the palate for the fish to come.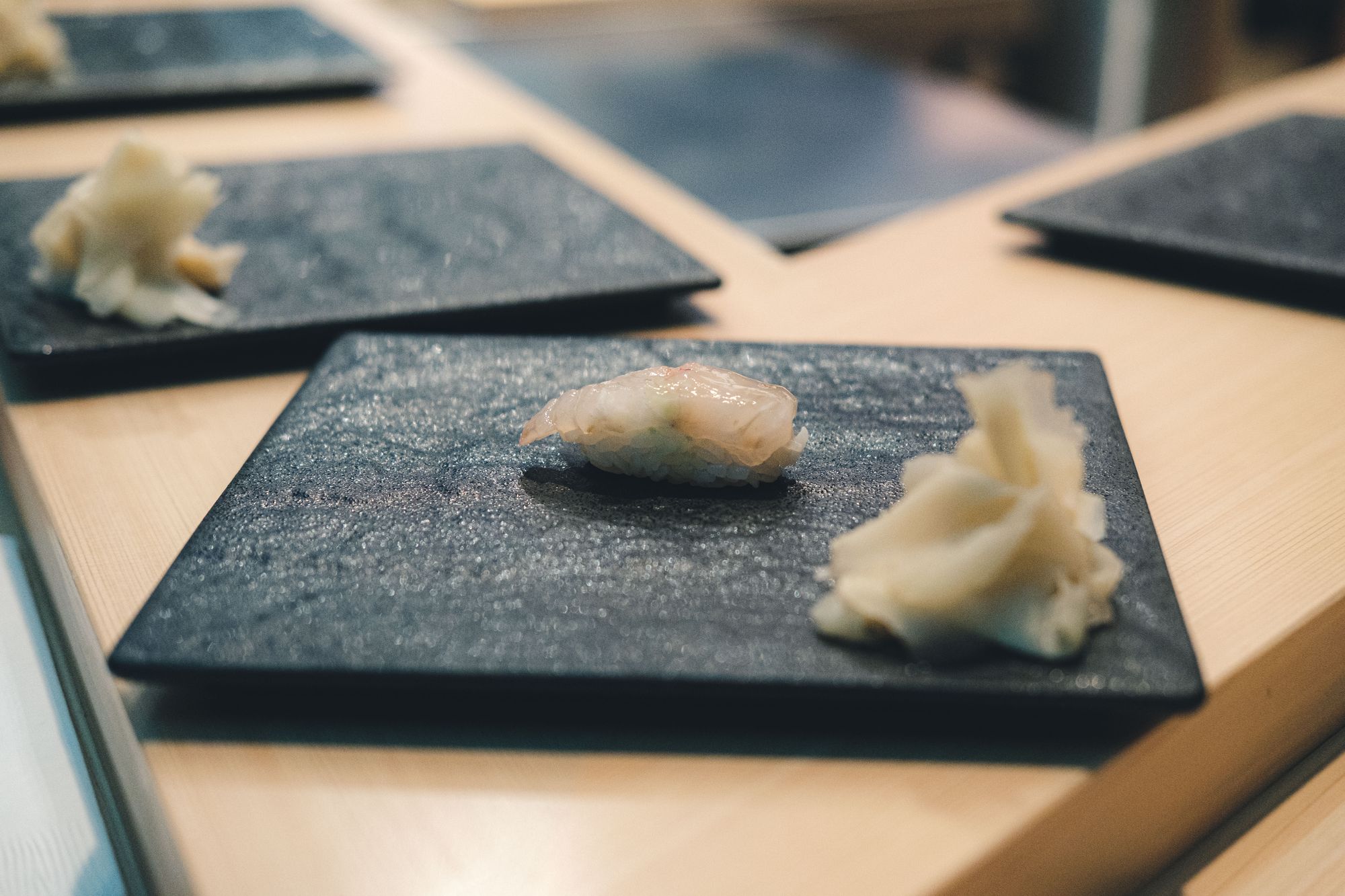 Spot prawn nigiri – I love cooked spot prawns in any shape or form, but the nigiri version was pretty wild on my taste buds. This was a slimy tube of crustacean that I probably won't be ordering in my own free will.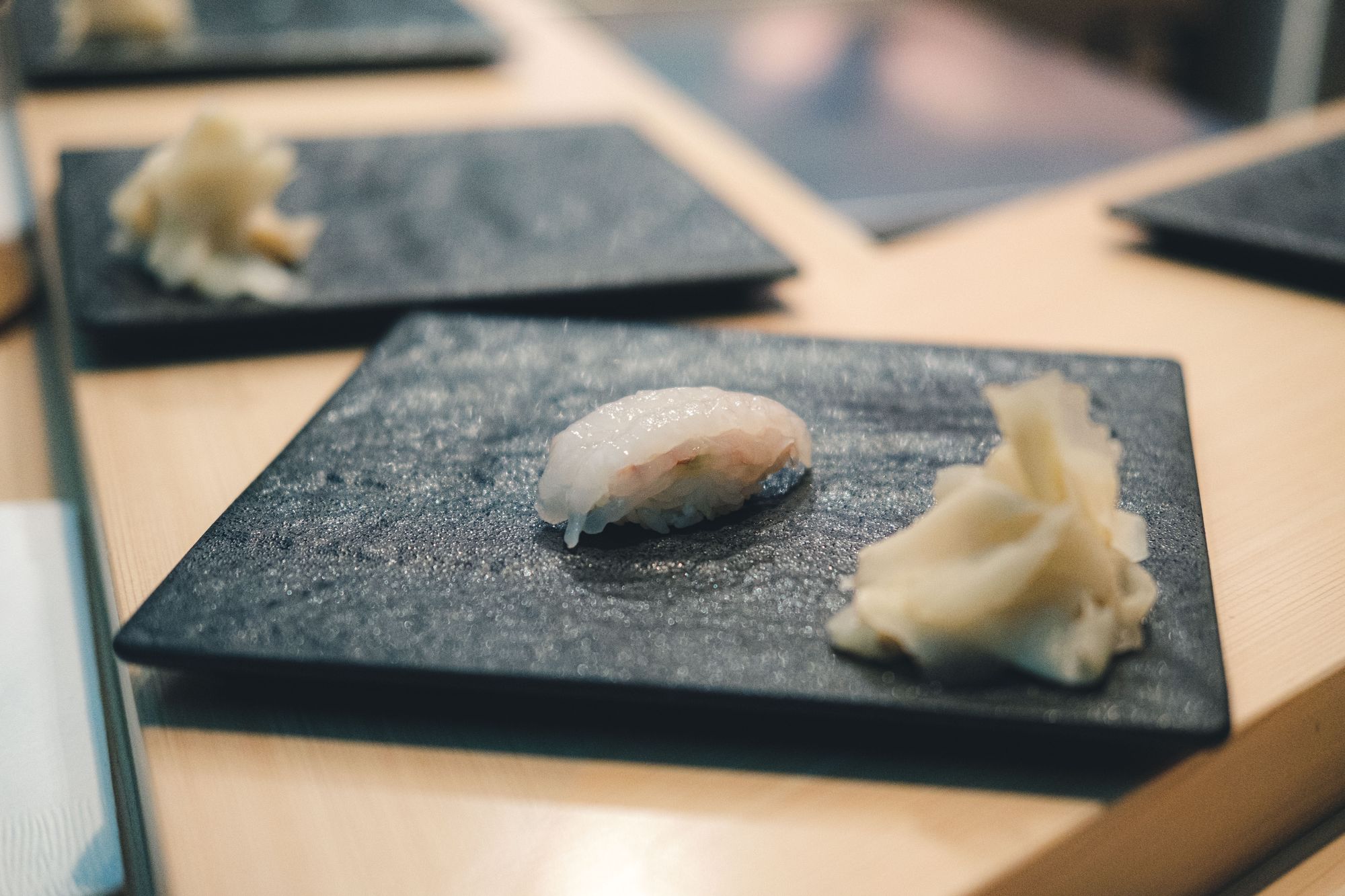 Sumi ika (golden cuttlefish) nigiri – a really smooth and clean taste made better by the housemade soy sauce. Nothing too fishy here.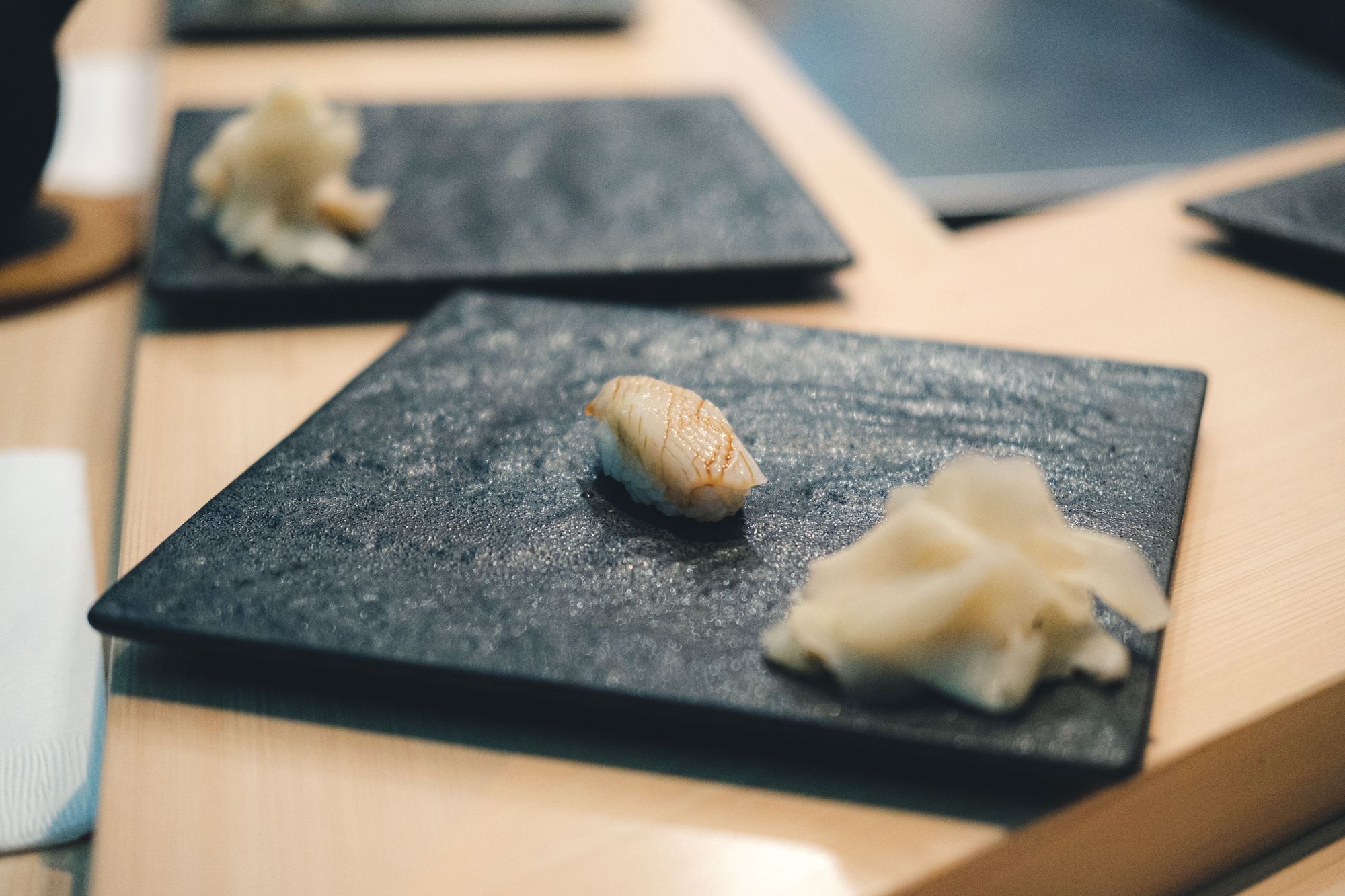 Katsuo (skipjack tuna) nigiri – the first really interesting flavour of the night. This tasted like bonito flakes and I learned later that "katsuobushi" is basically adult (and thus more expensive) bonito fish. For some reason my camera freaked out when saving this photo to memory so it was lost. Trust me when I say it looked like a slab of fish on rice.
Shima aji (striped jack) nigiri – for a fish, this had a very meaty taste. Meaty as in savoury like beef or chicken, but in fish form.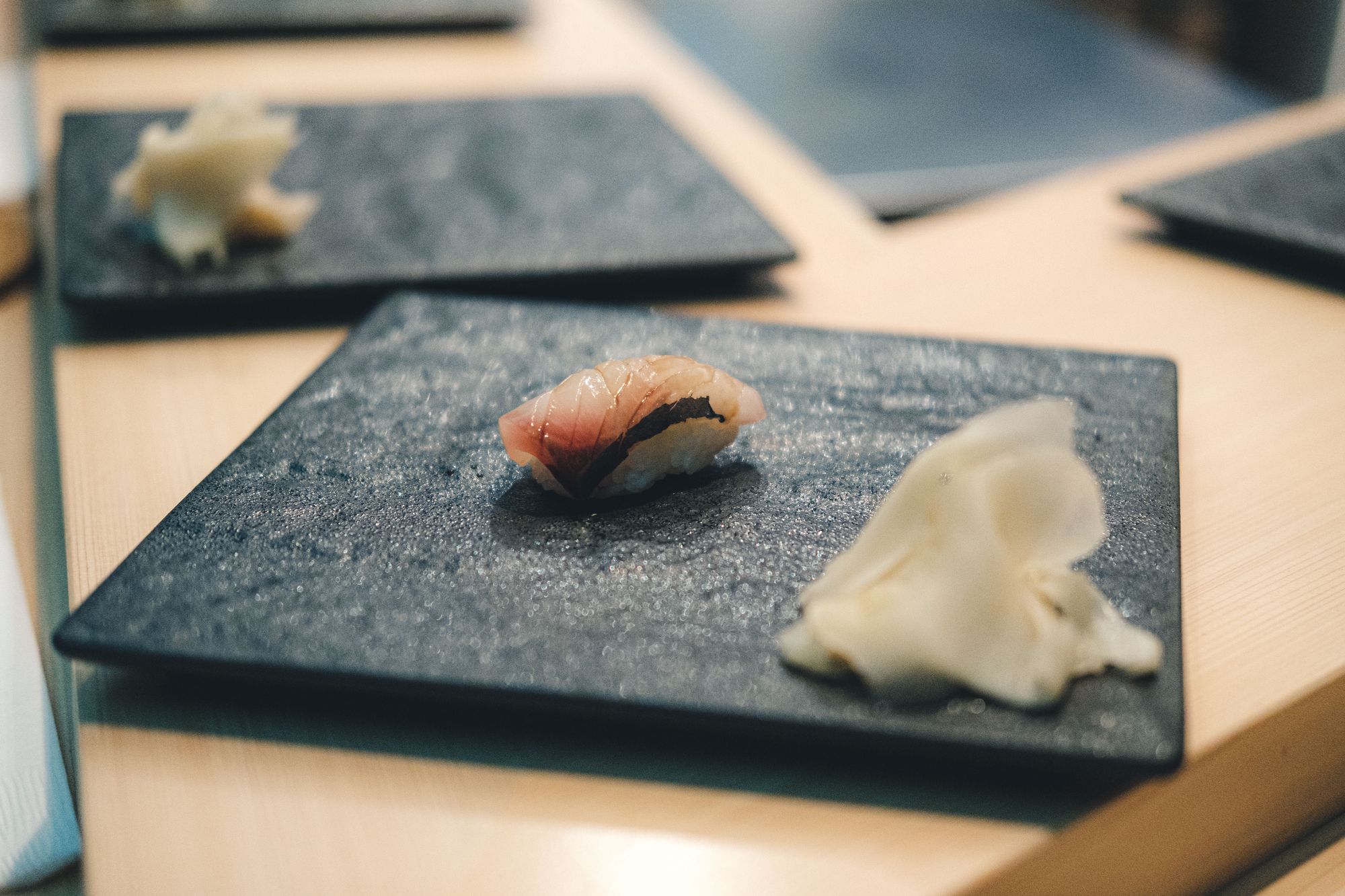 Ara miso soup with grilled fish bone broth – I like to think that the head from the spot prawn nigiri was what powered this miso soup. A full head of shrimp added a ton of flavour to what was already a hearty broth. This miso soup also served to wash off the palate before we dove into the expensive stuff.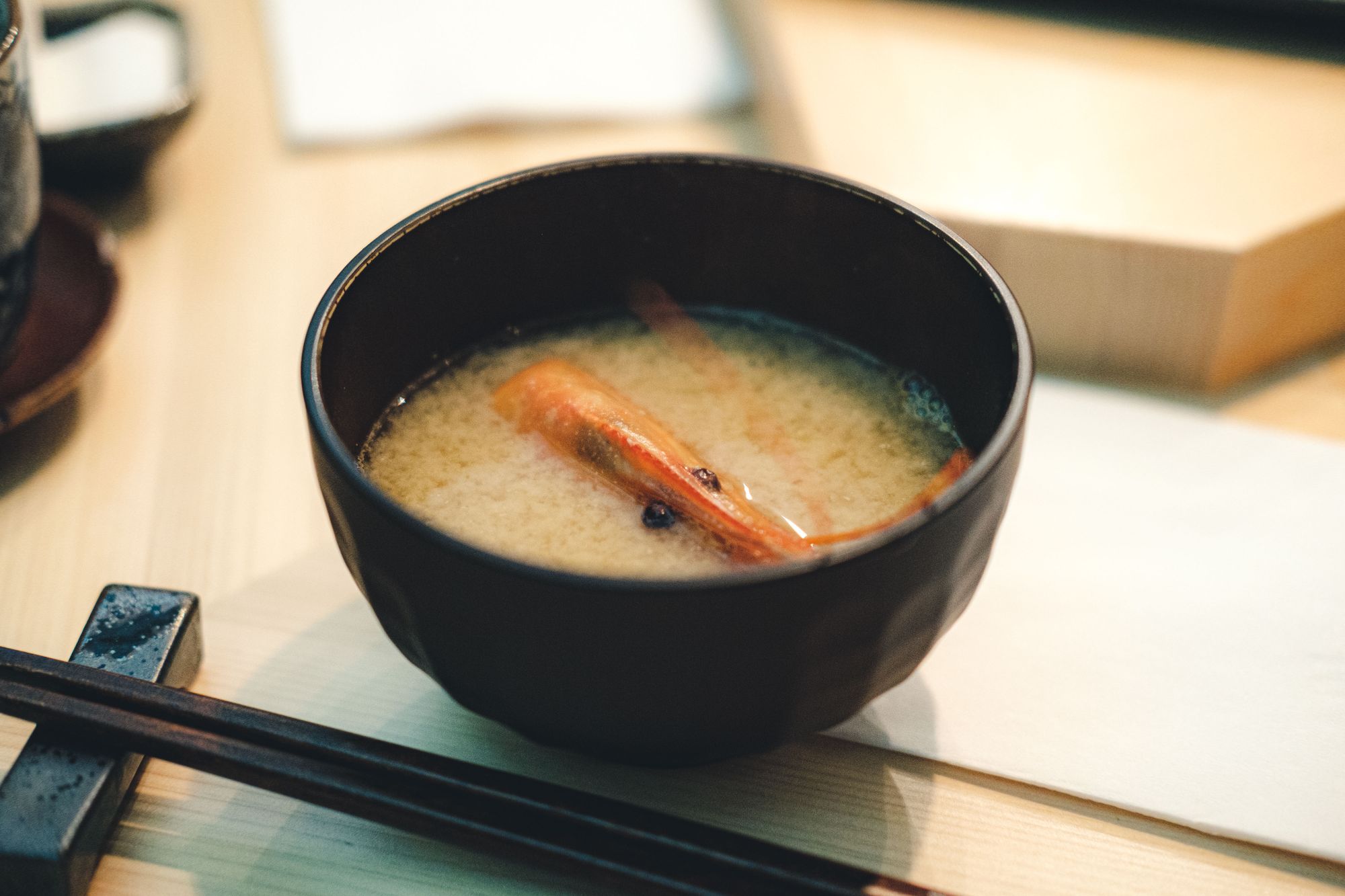 Hokkaido uni (sea urchin) nigiri – uni is one of my favourite nigiri and I'm happy that it can be supplied locally, but I'm also happy that the Maumi chef decided he wanted uni straight from Hokkaido, Japan. This was a wonderfully buttery nigiri with delicate frills and a tasty fresh wasabi and housemade soy sauce on top.
Nama hotate (scallop) nigiri – a firmer fish, but tasted undeniably of a cooked scallop. This was a cool taste to have in my mouth. Now I wish all the scallop I have at hot pot could be this type of nigiri instead.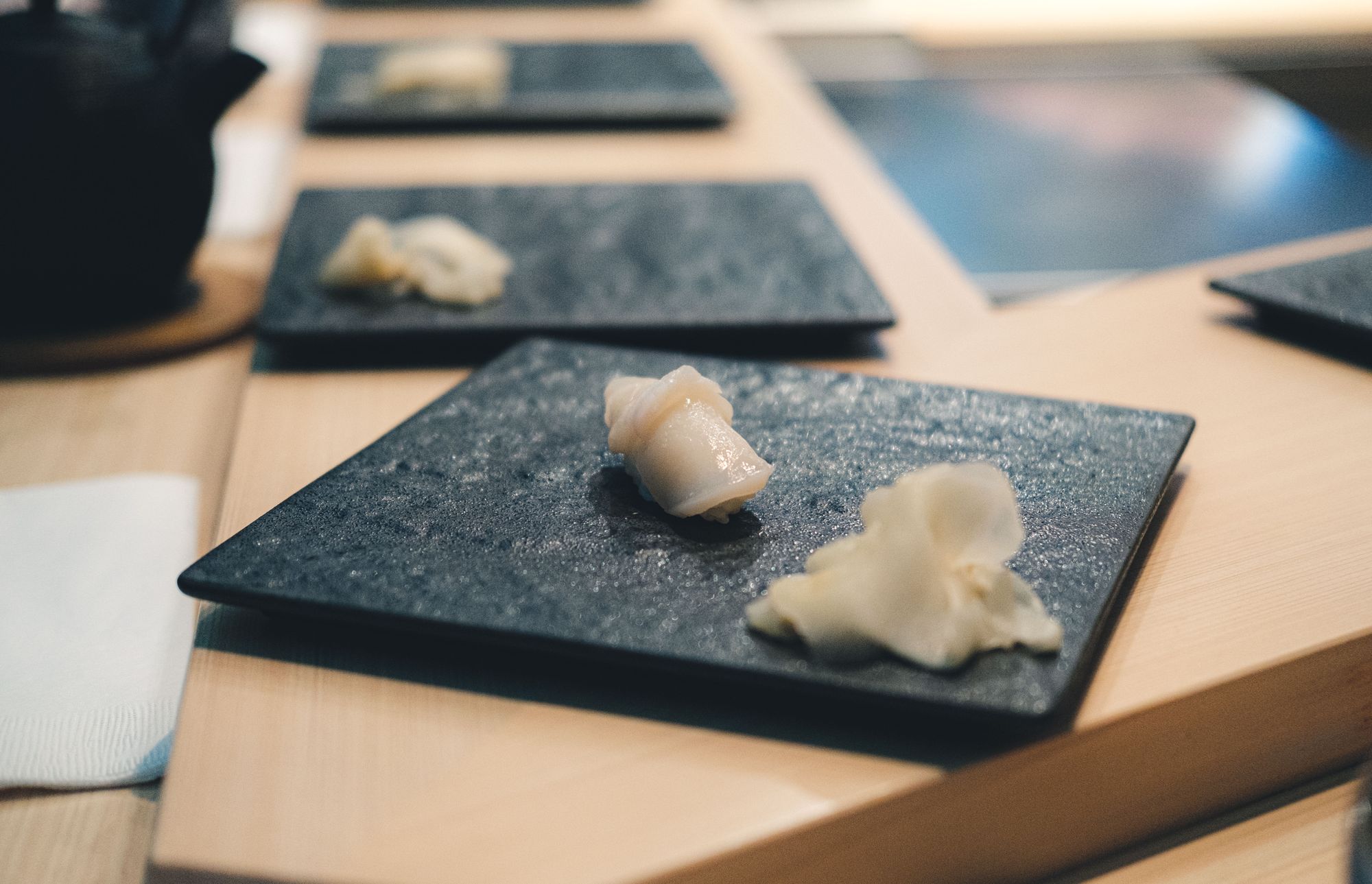 Hon maguro (lean bluefin tuna) zuke nigiri – hallelujah, the good tuna! This is no regular ahi tuna. This is a scarcer tuna with some of the meatiest flesh to go around. Food circles in Vancouver know bluefin tuna to be the type of fish you splurge for and Sushi Bar Maumi offers various cuts of the fish. This particular lean cut tasted amazingly fresh and the housemade soy sauce left a lasting impression until I tried the next one.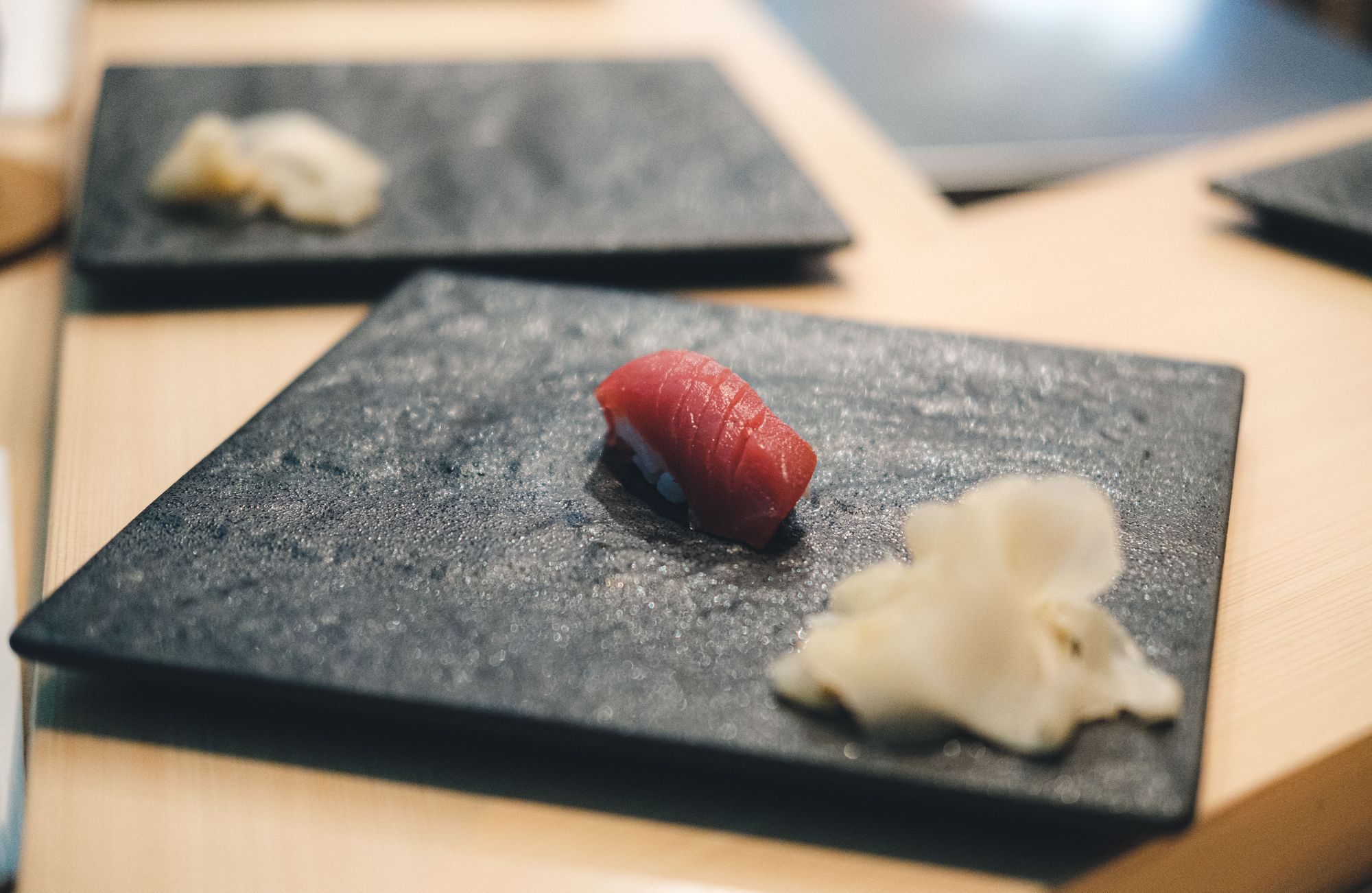 Hon maguro (medium fatty tuna) chu toro nigiri – so fatty and thick. I think if people could just waltz into Sushi Bar Maumi and order whatever they wanted, this particular nigiri would fly off the shelf. It treads the line of fatty and lean with qualities from both the belly and the back of the tuna. If fish could be innately buttery, hon maguro chu toro is the species that would be #1 on my list. I don't often blow tons of money on sushi, but when I do, I whole heartedly hope that chu toro is on the evening's menu.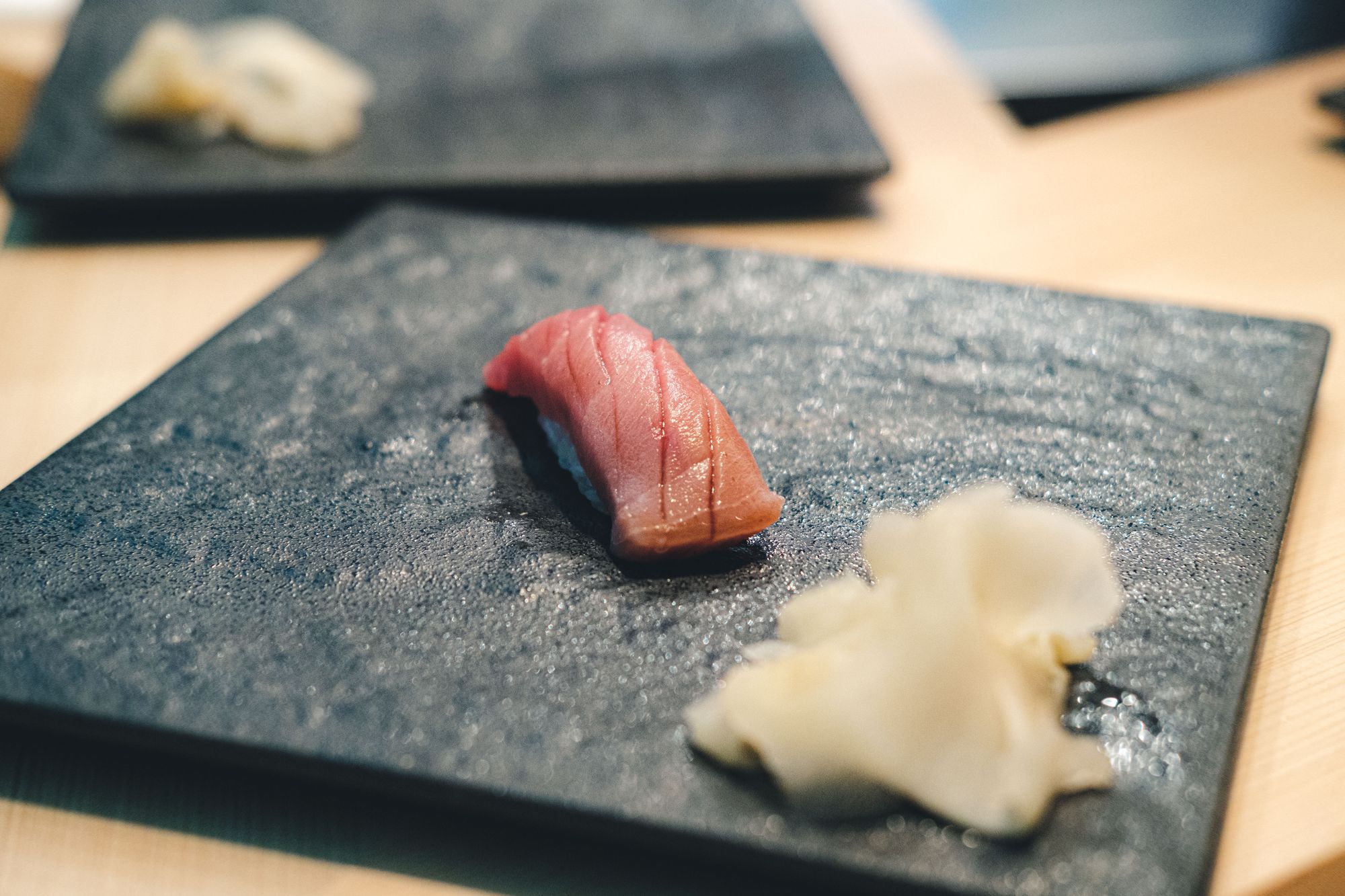 Saba (mackerel) nigiri – very meaty taste. I think a lot of places in Vancouver serve an inferior saba fish for a lower price so you're getting the prowess of a Japanese-trained chef and one of the most beautiful slabs of saba in this omakase item.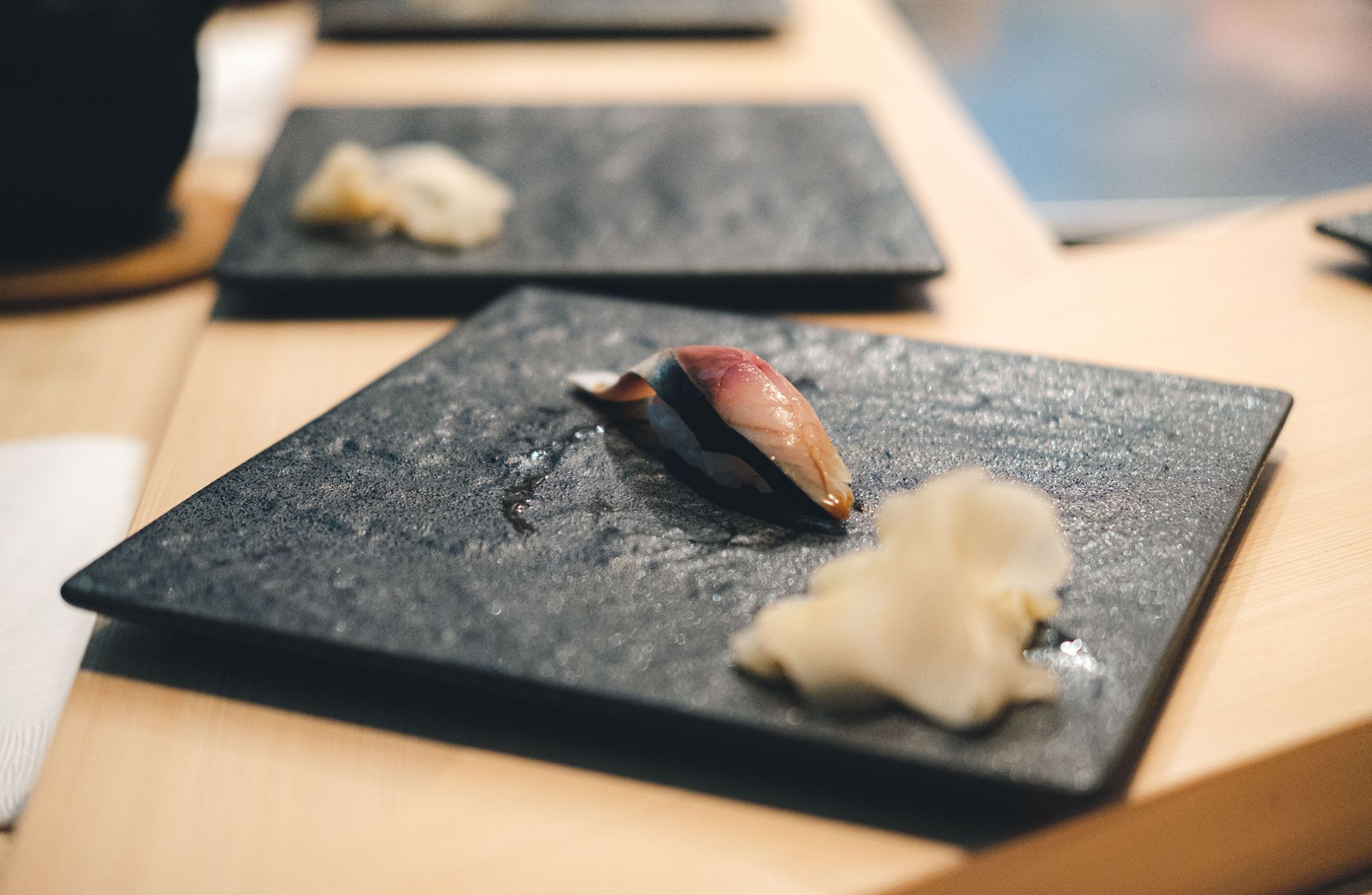 Anago (sea eel) nigiri – anago (saltwater eel) is a more expensive variant of unagi (freshwater), maybe due to climate differences? It was hard to pinpoint an exact difference between this anago and unagi. I'll say that despite the lack of thick sauce lathered on, this was a pretty sweet eel flavour. Another thing to note is that this anago didn't have a price listed on the menu and was only noted as a "limited" item! I'll guess it was around $10.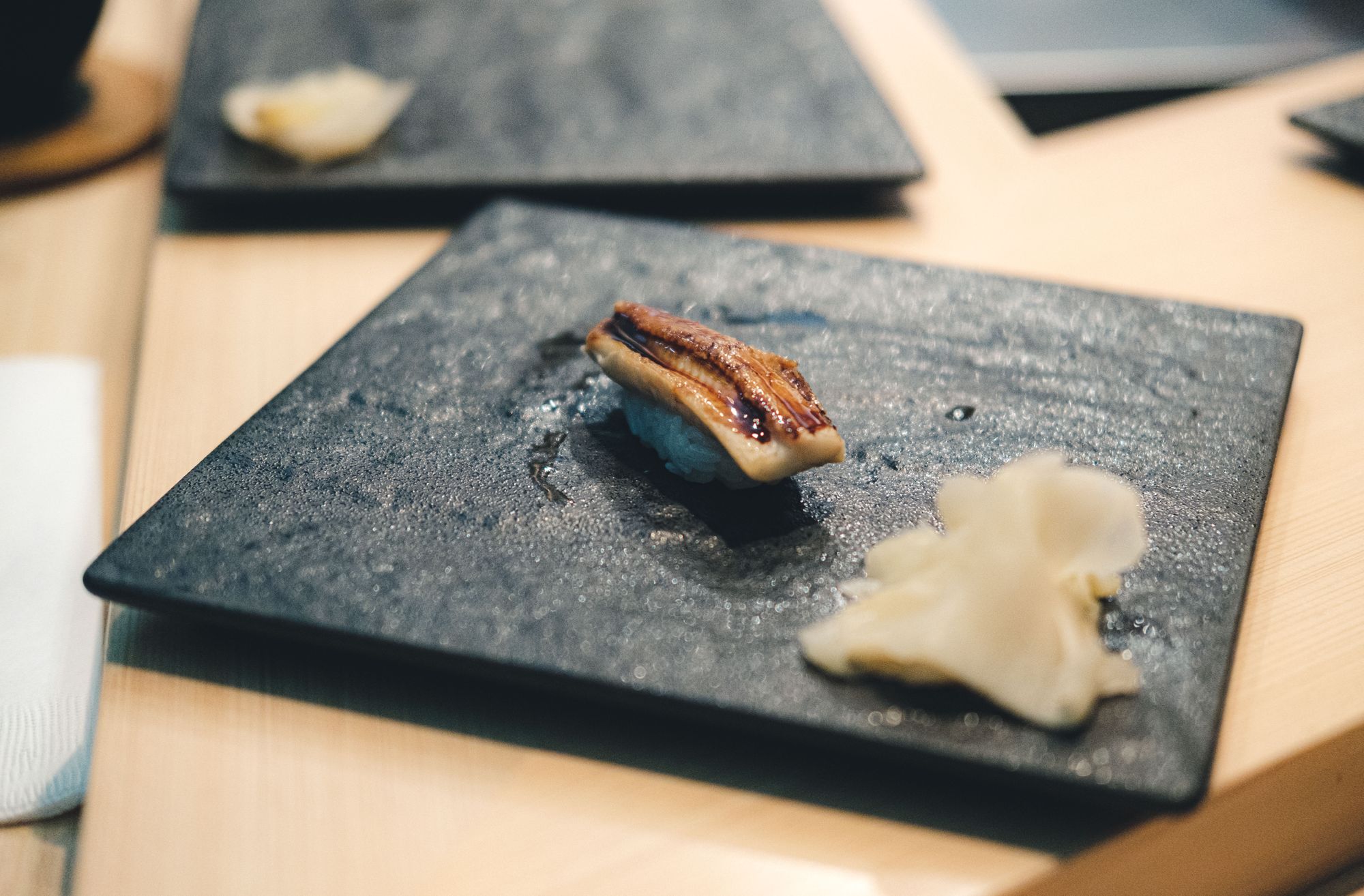 That concluded the main omakase portion of the meal.
Isaki (chicken grunt) nigiri – "tastes like chicken". I'd never of this species of fish before but it's a thing so I had to order it after the main omakase. I then thought the quintessential quote when a cartoon character tastes something of peculiar origin.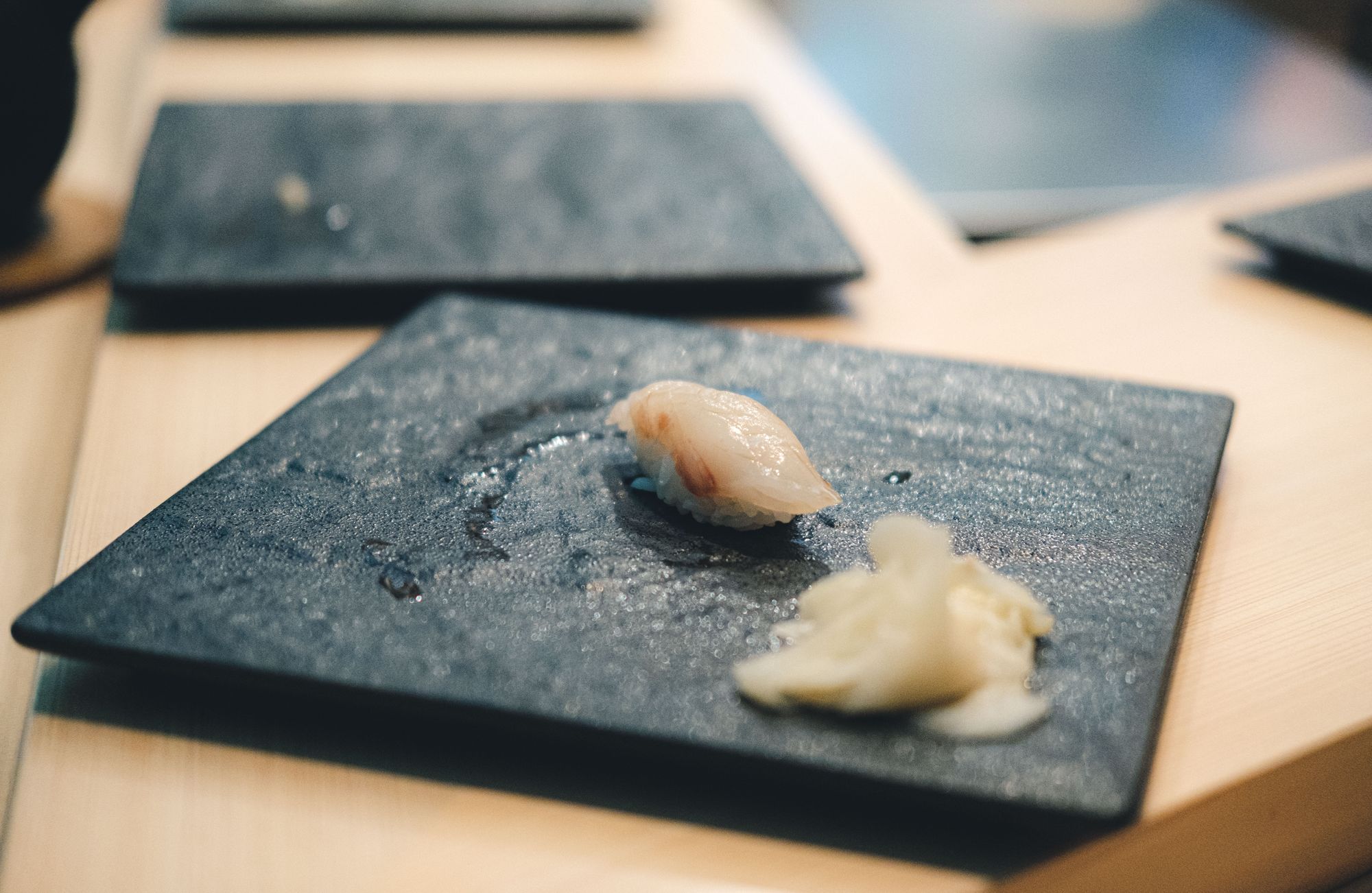 Fuefuki dai (emperor seabream) nigiri – another clean taste, similar to the sumi ika.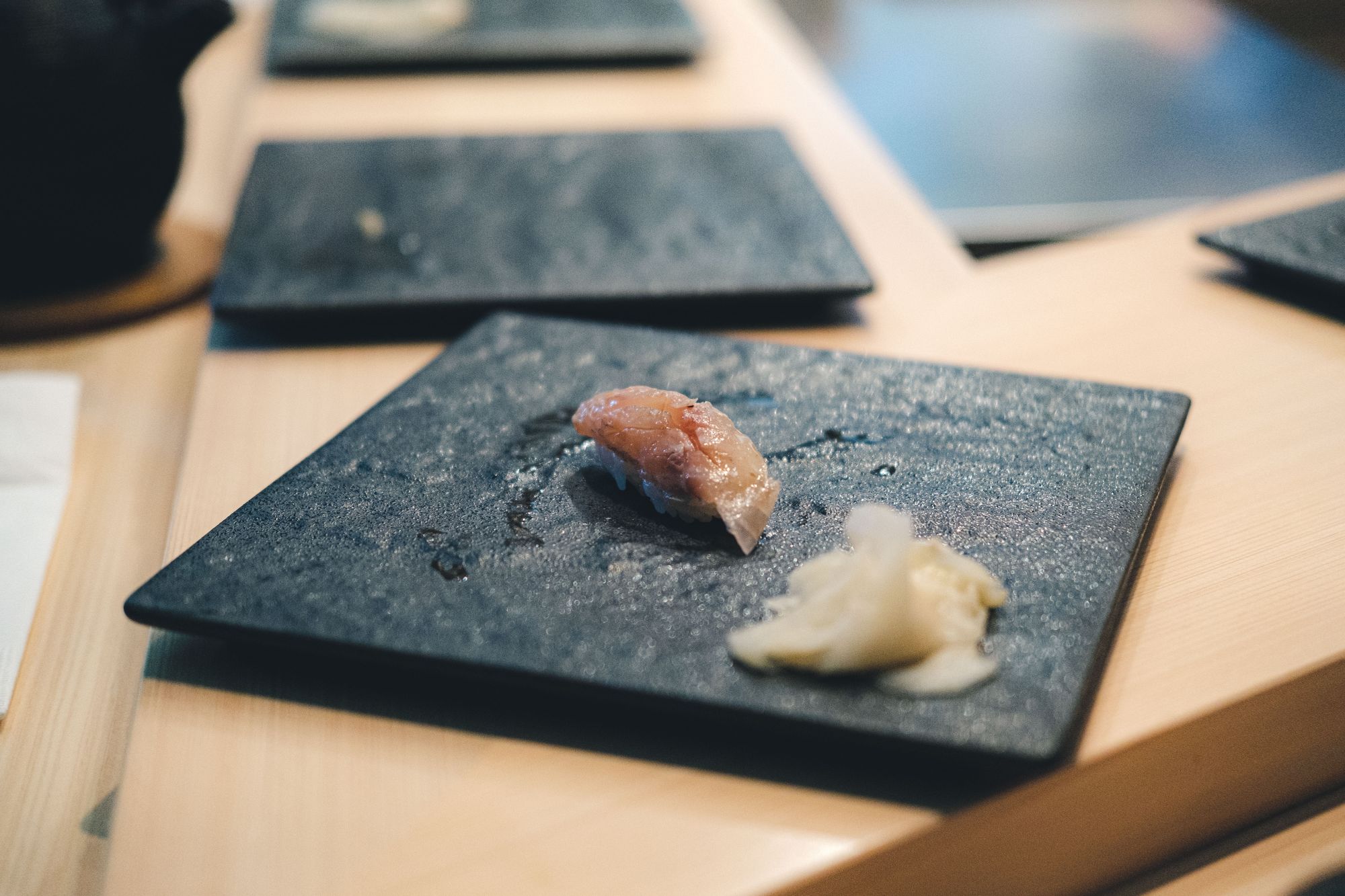 Tsumeburi (rainbow runner) nigiri – another long name, another obscure fish. This one had a meaty taste but it wasn't as meaty as the shima aji from earlier.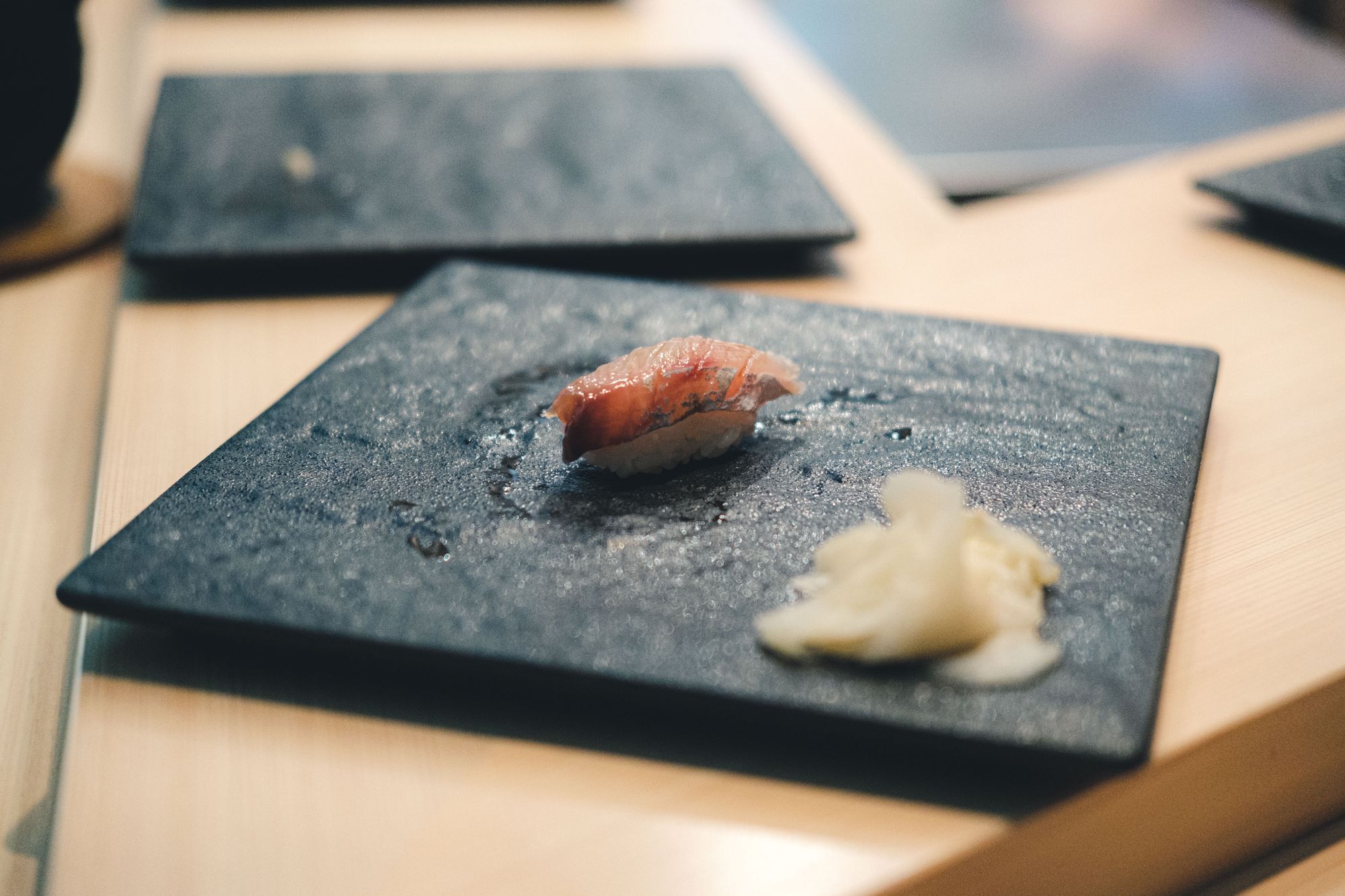 Kohada (gizzard shad) nigiri – yes this is a type of fish. This reminded me of cheap saba from low-grade sushi restaurants. This had a cooler name though.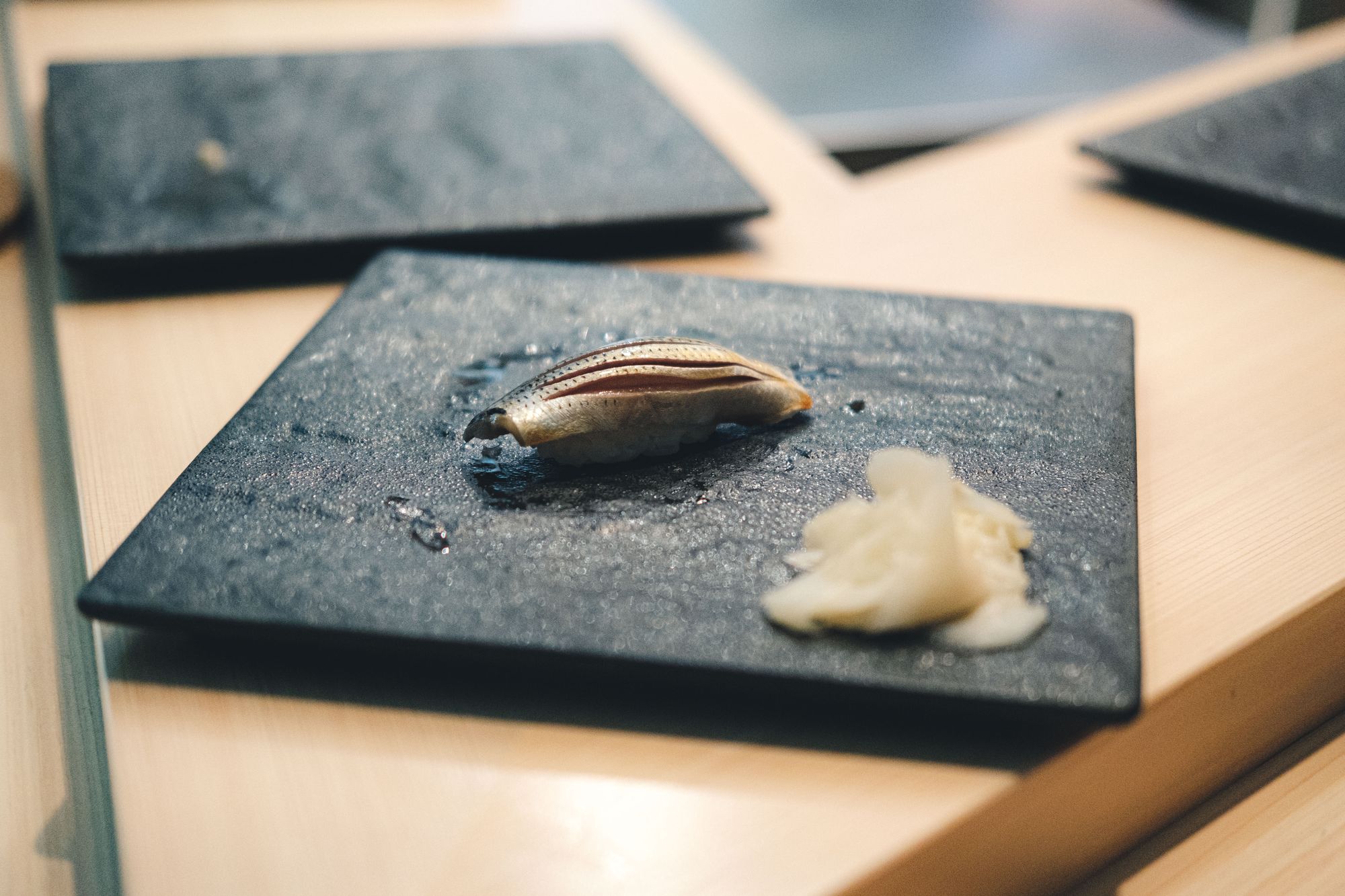 All in all, I was stuffed after eating this much sushi. I probably could have done without some of the extra stuff I ordered but I knew this was my chance to try some really weird fish. If you're of a lighter stomach and fully intend to order a la carte, you can ask the chef to give you less rice on your nigiri. Unfortunately you can't sub in fish of your choice into the omakase because that messes with the rhythm of the chef's set meal plan. The chef will lather each nigiri with a pinch of wasabi and a housemade sauce if applicable.
For $75, I think this is the most intimate dinner nigiri omakase you can enjoy in Vancouver, but please tell me if there are better options. The fact that all of uni, bluefin tuna, and anago make the dinner cut speaks to the omakase's value.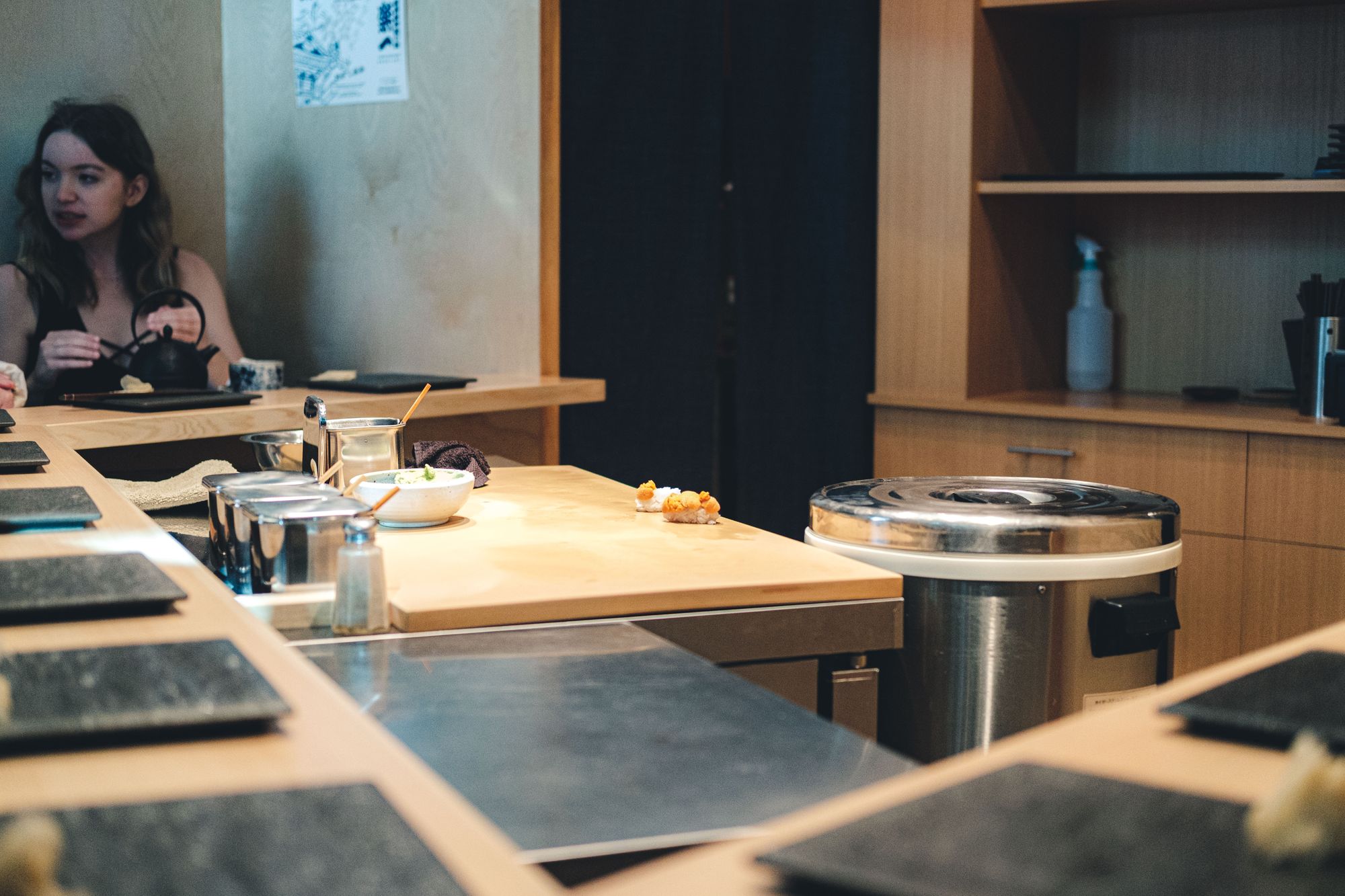 Fun fact: the rice used by this chef is imported from Japan. The chef suggested that most places use California rice but he prefers the taste of Japanese rice.
Fun fact: chef also commented on the fact that he doesn't make that much money per omakase given how expensive some of the fish is, given how crazy some of the demand is (hello, bluefin tuna). Having personally spent $100 and $120 on omakase in Vancouver, I believe the chef and think he sets the price out of love.
Features:
Sushi Bar Maumi is a tiny sushi bar in Vancouver's West End neighbourhood with seats for 10 guests in exactly 2 dinner seatings 6 days a week. That means, in a given week, only 120 customers can dine at Sushi Bar Maumi. I'm sure places like Ramen Jinya are trying to turn over 120 customers per hour.
The vibe inside is super serious. There are only 10 seats, and everyone has to sit together. That being the case, nobody talks that loud during dinner. All eyes are on the chef. It's a little awkward if you're not into watching somebody methodically slice fish, but for me, it was a treat, and a much more intimate show than the omakase at Octopus' Garden where we sat at the bar and still couldn't see anything the chef was doing.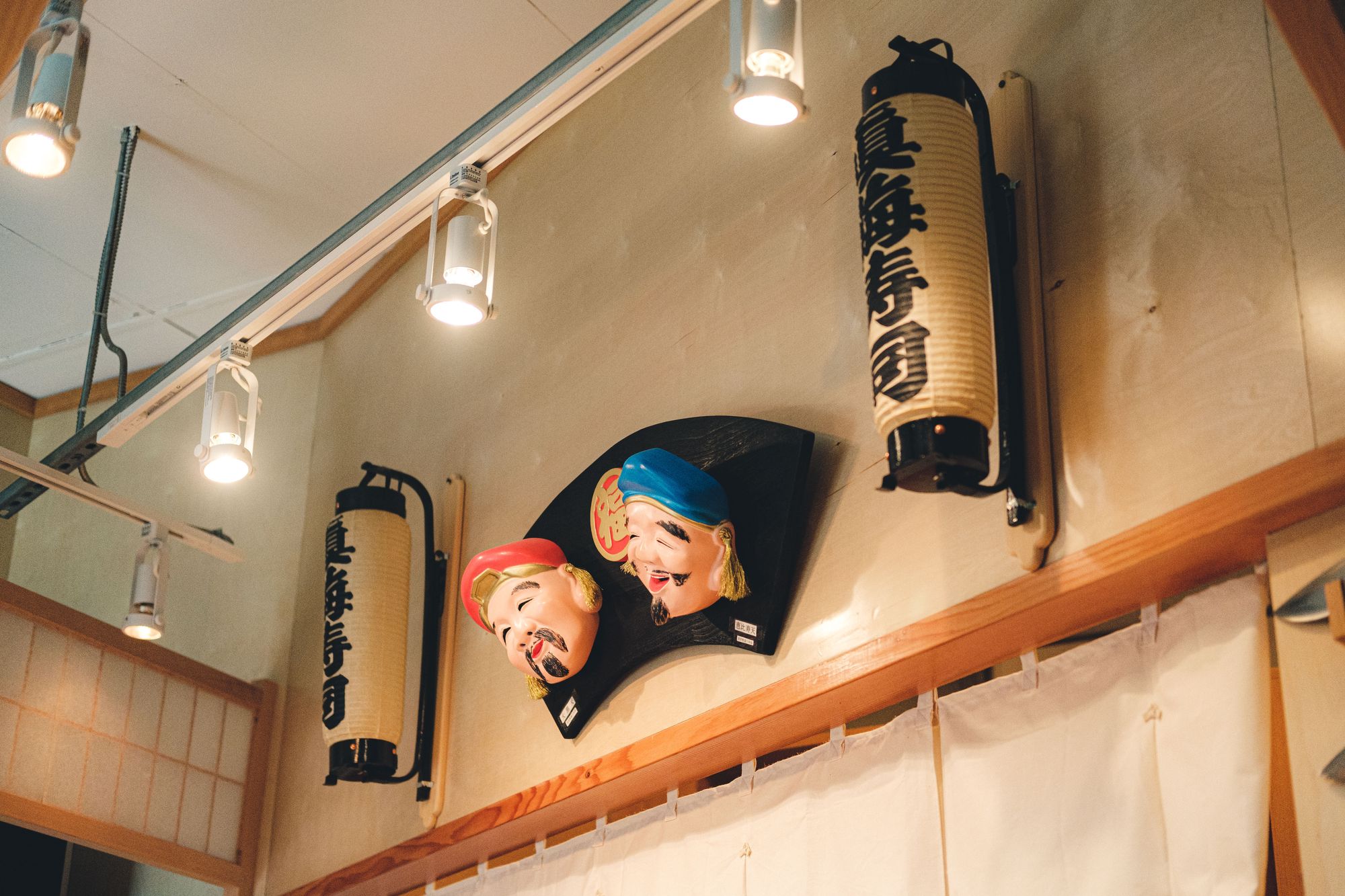 There are rules to the omakase. Rule number 1: everyone must order the omakase and everyone receives the same omakase. Rule number 2: do not take photos of anything except your own food. I followed this rule but snuck in a few extra interior shots when the coast was clear.
Service:
Service is provided by a combination of the chef and a female staff member helping with tea, bussing dishes, further ordering, and payment. The chef's got his own podium in the center and he doles out his nigiri in a set order, one to each person, one at a time. This gives you just enough time to savour the fish and cleanse your palate with tea in between nigiri. The whole thing is over in roughly 70 minutes after which you either place your order for additional nigiri or pay your bill and leave.
The chef, as serious as he looked, was really easy to talk to after the meal completed. He takes a quick water break between dinner sessions so as long as you complete your payment and the next party hasn't arrived, you can sneak a few burning questions in. That's how we learned about the Japanese rice and the price margins for the business.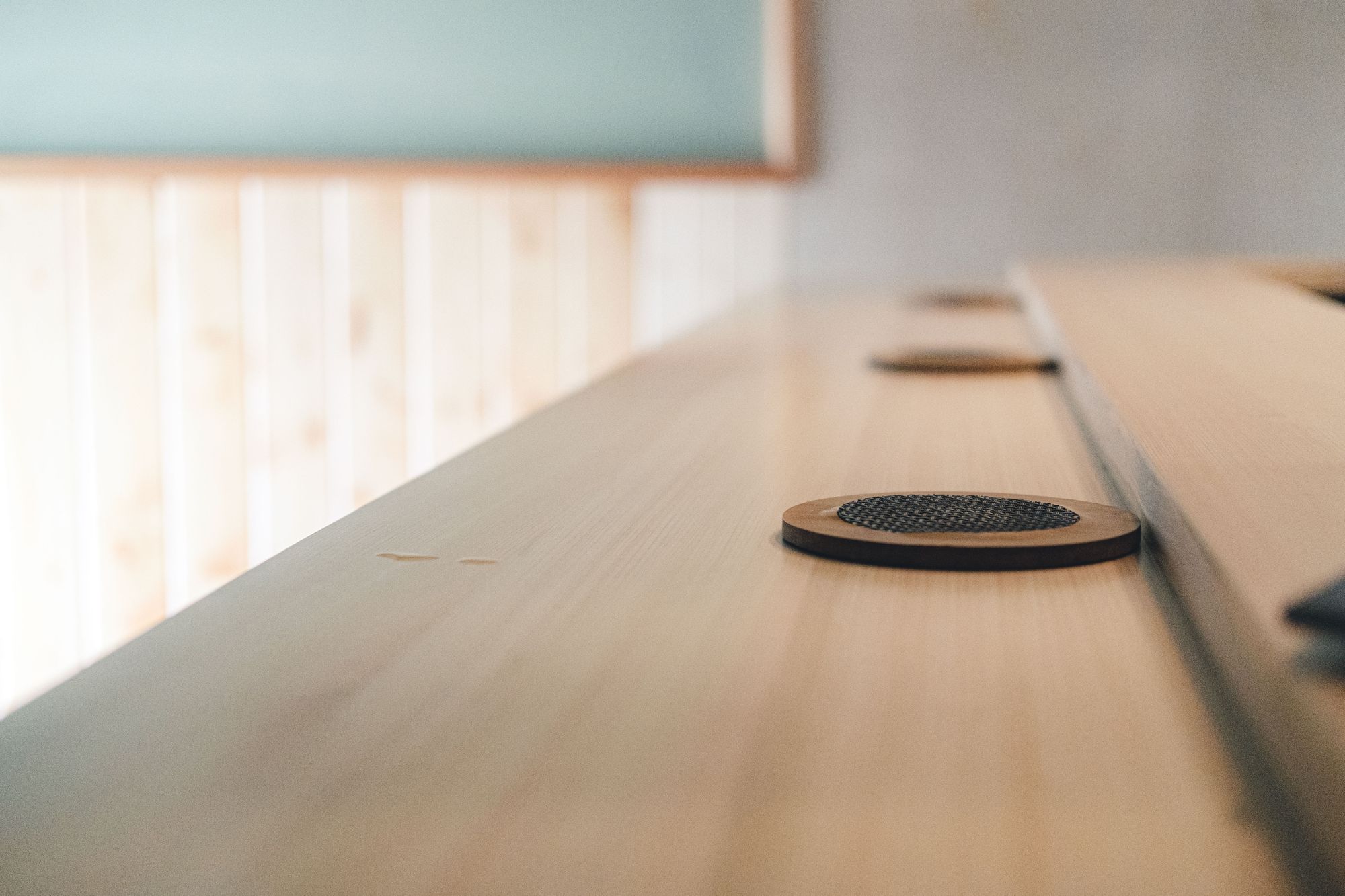 You'll want to place your reservation as soon as you can on the Sushi Bar Maumi website. I tried making a reservation 1 week before a desired date and everything was full. Reservations are opened at the top of the month so try marking the first of a particular month if you want to visit sometime in that month.
Final Thoughts:
One-liner: The best value nigiri dinner omakase I've been to so far in Vancouver
Highlight: Hon maguro chu toro
Price per person: $90+
Would I go back? Yes.