When I think about farms, I usually think how essential they are to all sorts of industries. Wine, food, and grocers all benefit from the hard work of farmers. It was at the Ford Sustainability Feast where I learned Ford has been dipping into the agricultural sector for decades to increase usage of natural resources and improve their status as an environmentally-friendly company. From manufacturing facilities with rooftop gardens to soy in the seats, I had a taste of Ford's materials in the order of a 5-course meal at the UBC Farm.
Disclosure: This was a media dinner.
Beverage:
In addition to wine, the feature cocktail was the Coconut Tequila Breeze. Mixed with sugar cane, coconut, and Jose Cuervo tequila, this was a pretty boozy drink but I could still taste the coconut and sweetness.
Relation to Ford:
Sugar cane–based plastic has been made into interior fabrics and is being tested for durability and performance.
Coconut coir, made from coconut husks, is used in the trunk mats of some vehicles, including the Ford Focus Electric.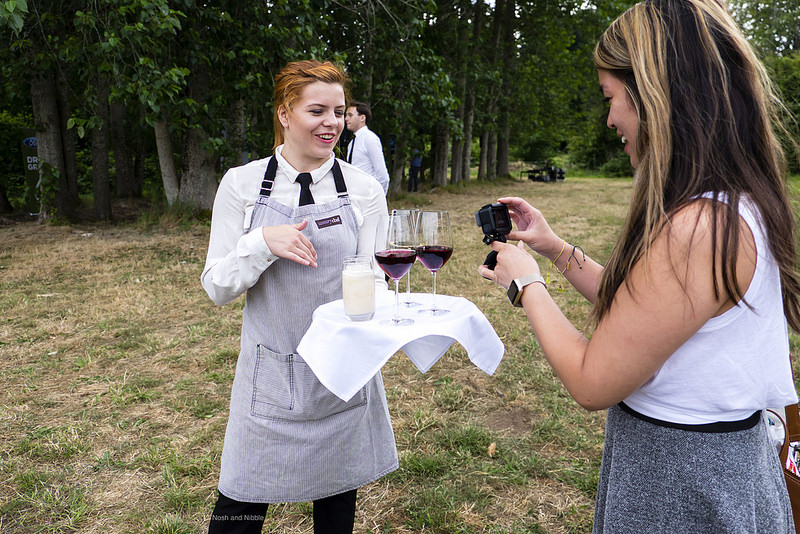 Amuse:
The first solid of the night was a Straw-Smoked Sous Vide 74 Celsius West Coast Oyster, Spirulina with a Cucumber Horseradish Mignonette Foam (plated on rice hulls). I do love slurping me some oysters. This tasted like any farm-harvested oyster smoking rice hulls made for an aromatic experience.
Relation to Ford:
In 2014, Ford introduced a new composite plastic material reinforced with rice hulls (by-product of rice grains) in the wire harness of plastics in the Ford F-150.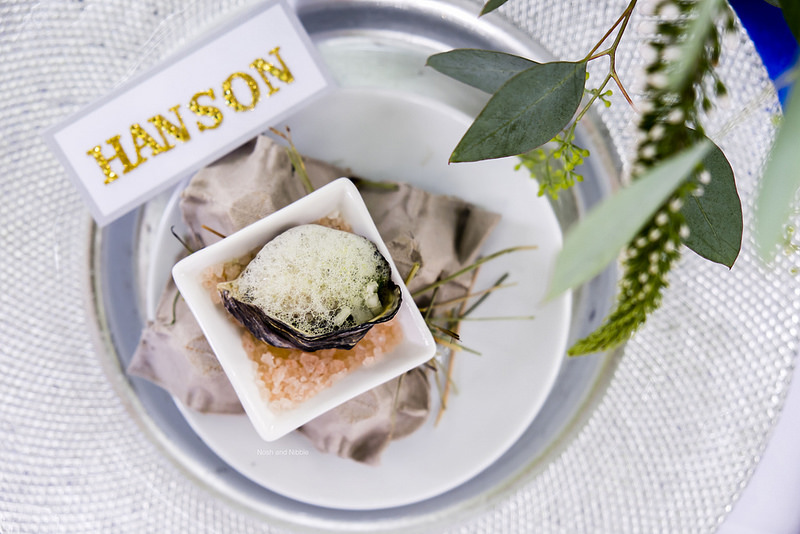 Salad:
The salad of the night was a Faux Soil, Garden Salad with Organic Greens, Carrot, Radish, Cucumber, Edamame Beans and a Honey Thyme Vinaigrette. If salads could be art, this garden salad would be a solid qualifier. The honey thyme was a light touch on otherwise very fresh vegetables and that's what I look for in a salad. The faux (soy) salad was also a creative touch as a nutty substitute.
Relation to Ford:
All Ford vehicles built in North America have soy foam in their seat cushions and backs.
This saves an estimated 2.3 million kilograms of petroleum per year.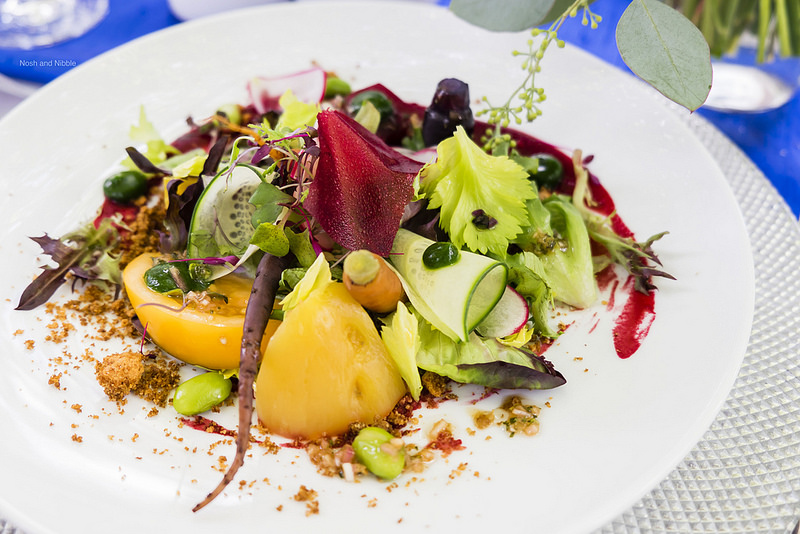 Main:
The main attraction this dinner was a Roast Line Caught BC Sablefish served with Heirloom Tomatoes, Sweet Corn Fricasee, Sweet Potato, and Dashi Espuma. One of my favourite tells of a tender protein is that there's no knife needed. The same case was true for this sablefish in all its buttery goodness! Mixed with the fricasee made this my favourite portion of the dinner.
Relation to Ford:
Ford is collaborating with the H.J. Heinz Company to explore using tomato fibre, a byproduct of ketchup production, to develop a more sustainable bio-plastic material for our vehicles.
Ford is currently testing the product for potential uses in carpeting, upholstery and interior trim.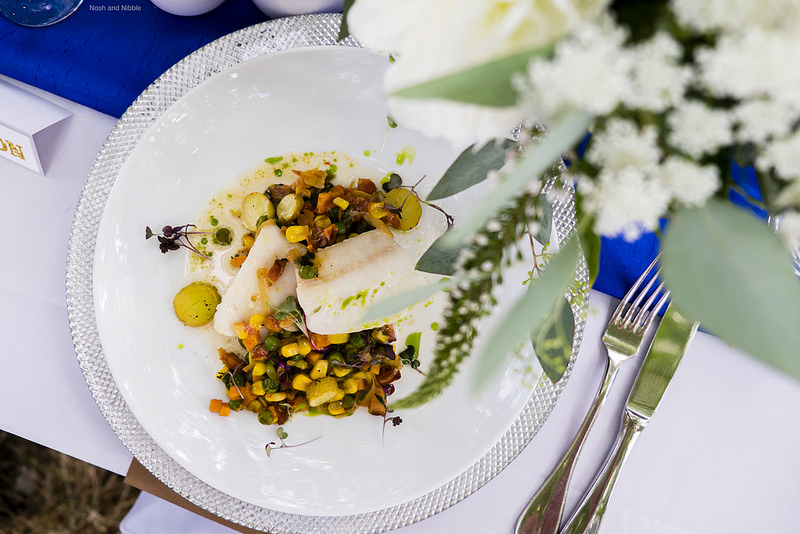 Dessert:
Finally, for dessert we had a Roast Pineapple and Bamboo Shoots Rum Mousse served with Glazed Mango atop Banana Bread. I have a personal bias against pineapple, but the rum mousse had an interesting earthier taste to it. Up until now my only experience with bamboo shoots has been in Japanese ramen, but it was cool to see it spun into a dessert for this dinner.
Relation to Ford:
Bamboo is a fast-growing grass—up to 4 cm per hour!—that is being researched for potential uses in veneers and as filler material.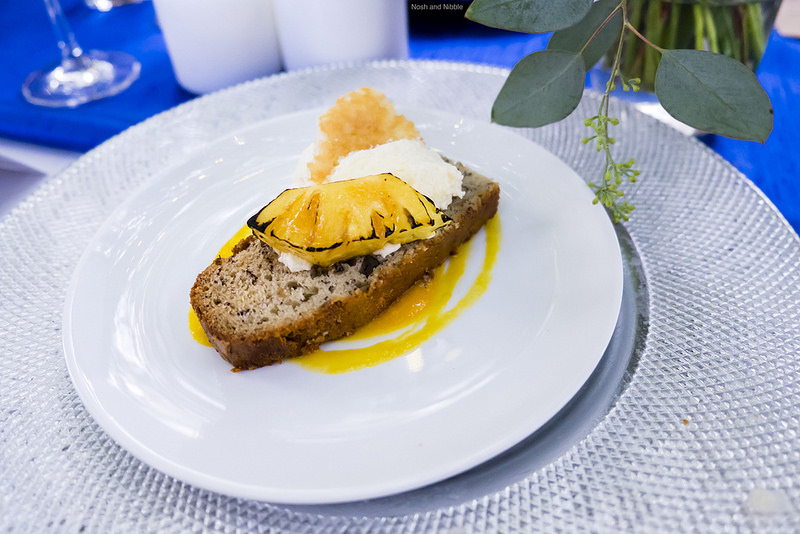 Features:
For this evening we were treated to a fancy dinner setting fit for a wedding!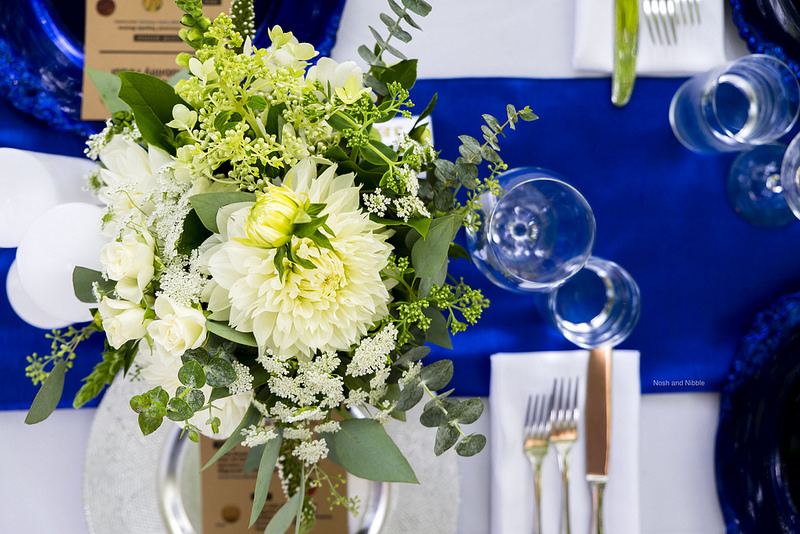 The Dining Area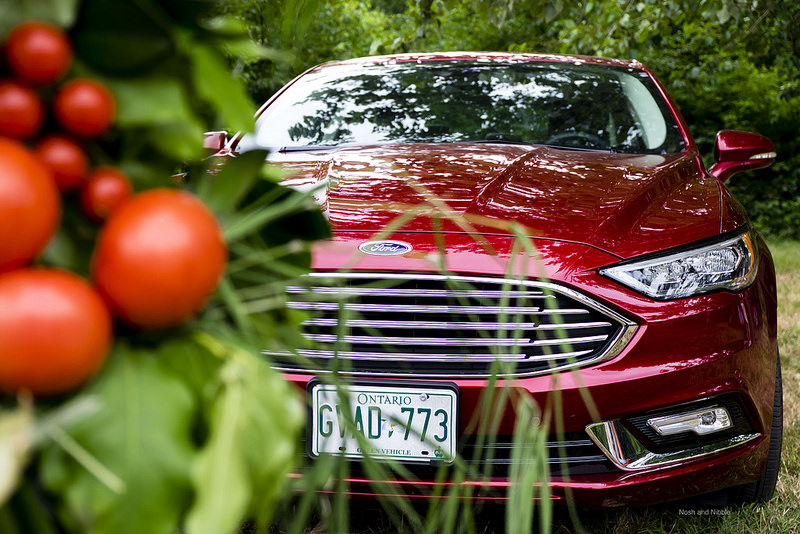 Ford Fusion Energi behind its Farming Connection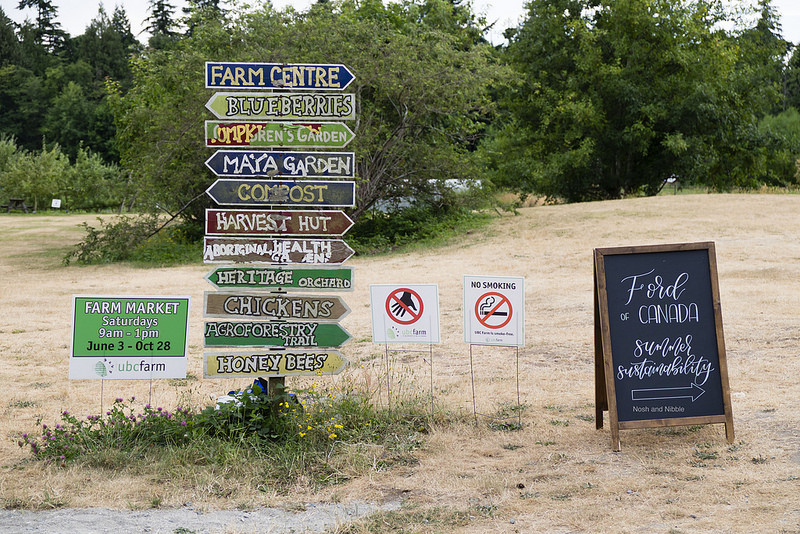 UBC Farm Directions
For more information on how your next car can be a sustainable one, visit Ford's Sustainability Blog or check out the fleet on their website.