If Japanese ramen needs any introduction, it's simply one of Vancouver's favourite meals. Enjoyed in groups or solo, ramen doesn't discriminate. Back in 1993, it was first opened as Gyoza Paradise downtown. Today, it's been relaunched as Gyo Para on Broadway next to the Arbutus Corridor. Do the noodles hold up in this new location?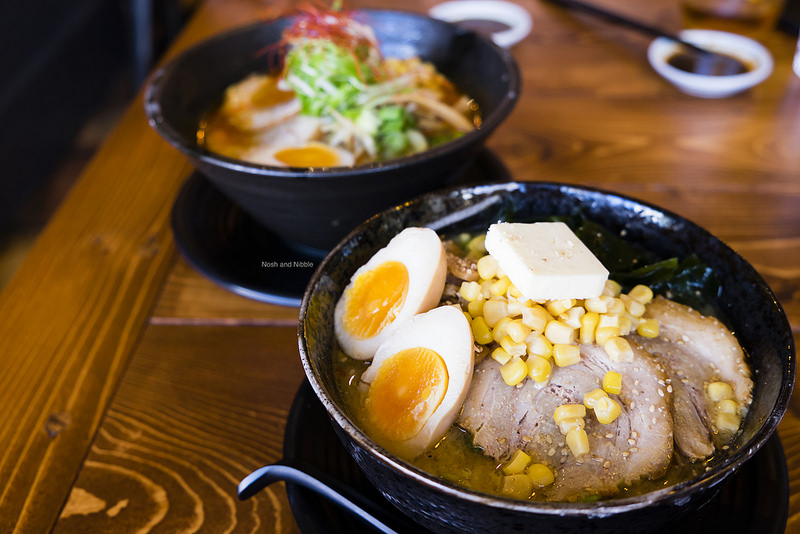 Disclosure: This was a complimentary tasting provided in exchange for an honest review and no monetary compensation.
Food and Drink:
Team Tastic came here for an early dinner and I had a great taste of the following:
Hojicha ($1.95)
Gyoza Original ($5.75)
Gyoza Vegetarian ($5.75)
Kara Miso Ramen w/ menma and corn ($10.45 + $1.50 + $1)
Butter Corn Miso Ramen w/ menma and soft-boiled egg ($11.95 + $1.50 + $1.25)
The hojicha came in hipster mason jars and were served chilled, much to my delight. The teas were quite strong so you may want to ask for some water to dilute with. Otherwise, the roasted taste of the tea added depth and helped me wash down my palate after eating everything.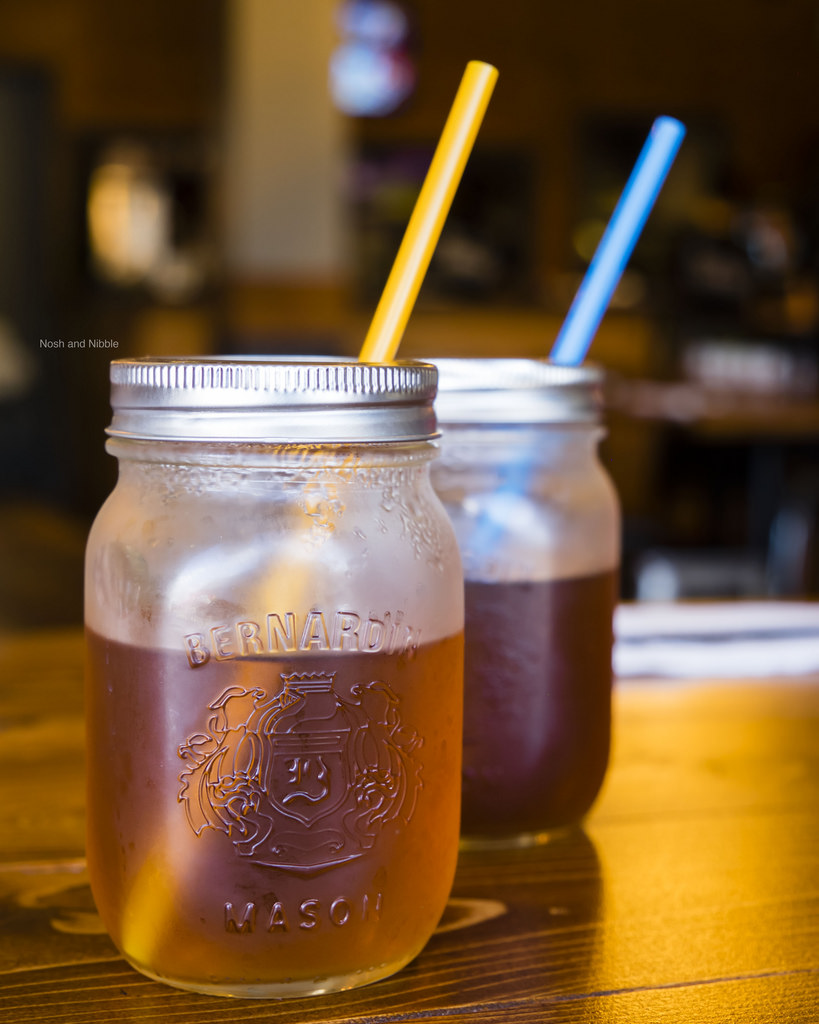 The gyoza come in regular and vegetarian varieties here. That's a great option since most places only offer pork-filled gyozas. Both varieties here had a crisp pan-fried side, minor charred flavour, and a good amount of filling. I would have preferred to see some more crimping along the edges but $5.75 for 6 gyoza is a good value (better than Ramen Gojiro and Ramen Butcher) and instantly makes the gyoza more shareable between 2 diners.
The gyoza also came with a chili oil dish for spicing things up. I didn't need to use it but I love having options for sauce.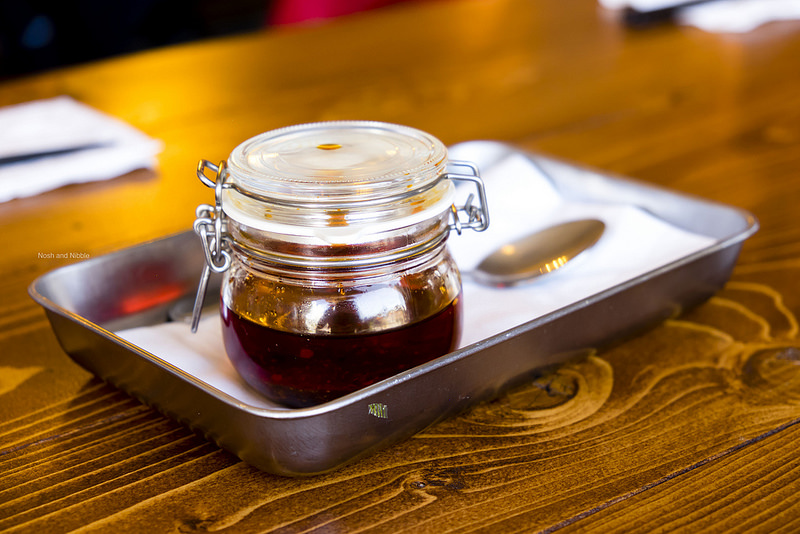 The kara miso ramen was the one spicy choice on the menu and this came with the standard pork chashu and soft-boiled egg. Presentation-wise, this was above average since it came with a head of shrimp antennae which added to its appeal. The broth was indeed spicy and again, no extra chili oil needed for me here. The noodles were of average thickness which meant they pulled in a lot of flavour from the broth.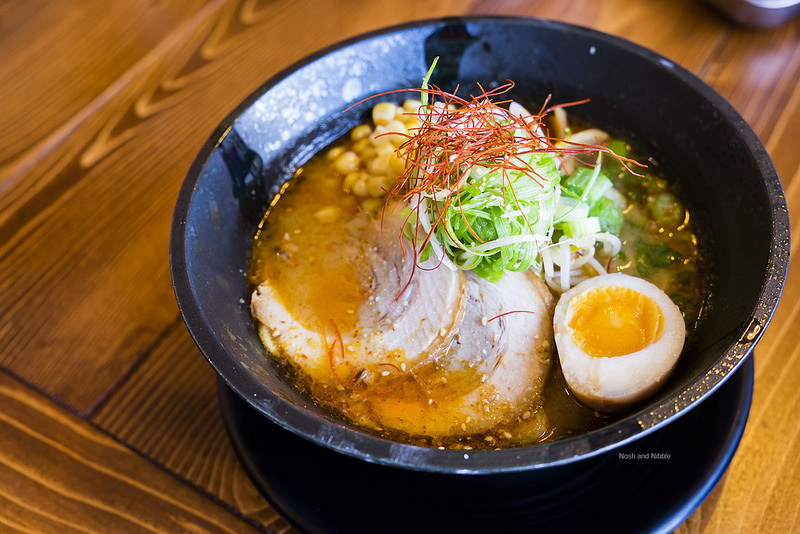 My ramen of choice was the butter corn miso ramen. This ramen is essentially the miso ramen but with corn and butter at a discount. Obviously if you're not a fan of butter you're better off customizing the base miso ramen. Boy oh boy does butter make a difference though. I watched my block melt into the broth and every slurp was made so much more wholesome. The miso was quite generous and I could almost separate some bits from the broth. I normally don't drink pork broth, but I would make an exception for the miso broth since it's made from scratch, and sans feeling guilty about the butter, very satisfying.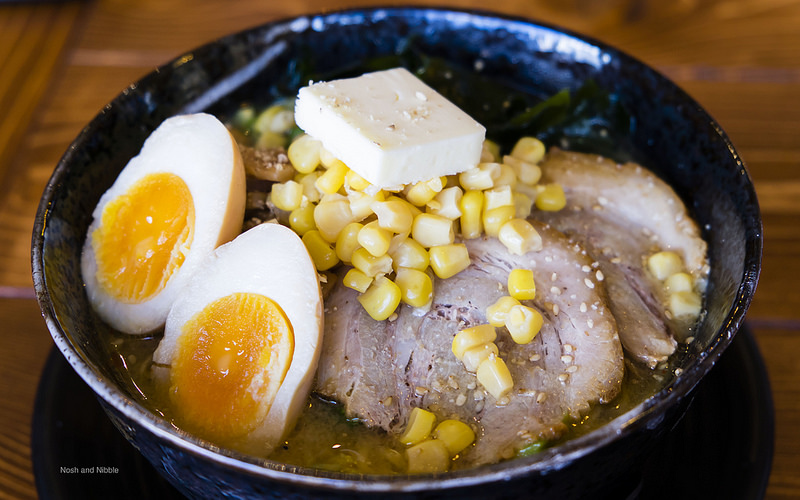 Overall, the menu is what you want to find at a no-fuss ramen shop. If you enjoy a concise menu with ramen to be the primary focus, the menu is laid out in a simple manner guiding your eyes top to bottom to make your choice.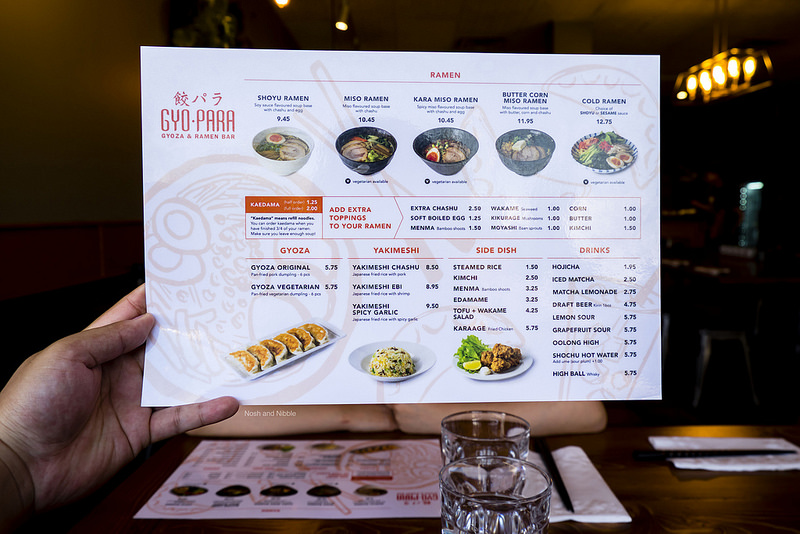 Features:
Gyo Para is located near the Arbutus Corridor beside BC Sushi and close to the 99 B-Line bus stop. Inside you'll find seating for about 30 guests in a very spacious room. They could have crammed more seats in here but I enjoy the extra space. The vibe inside is pretty chill with a homey neighbourhood atmosphere. The restaurant is a little bit hidden but if you can spot the front window with the flowers, you'll find this eatery.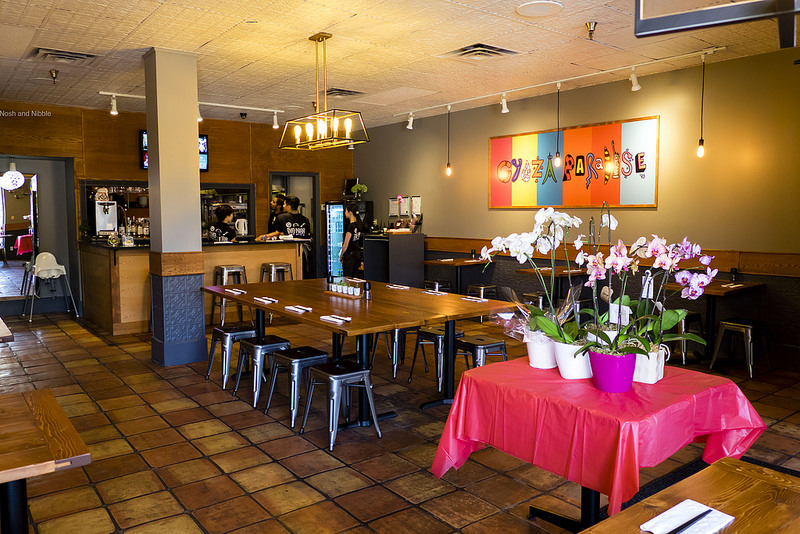 Fun fact: Gyo Para is run by a father-and-son team, and apparently they have friends at Octopus' Garden wishing them good luck with their new venture!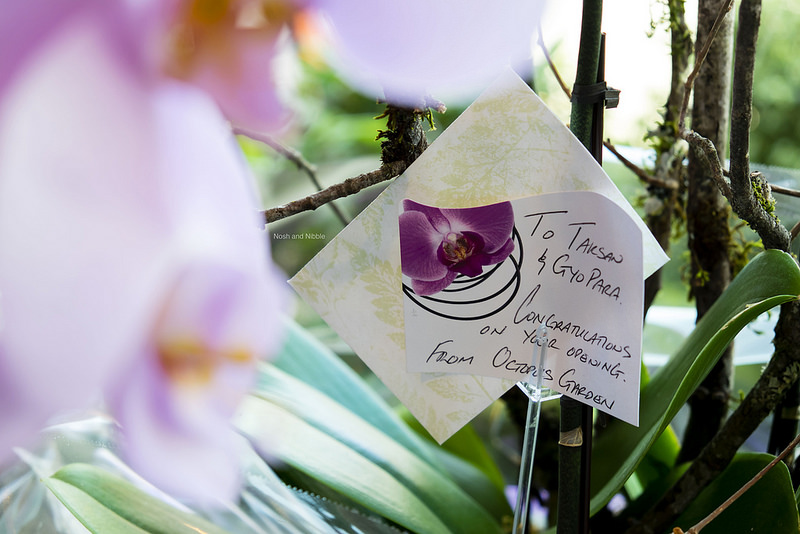 Service:
Service was good at Gyo Para. The server brought out the appetizers within 10 minutes of ordering followed by the ramen a few minutes later. It goes to show the team here values the pace of preparation. I also noticed gyoza being brought out first to other tables. I've been to ramen shops where the noodles are mass-produced and the gyozas are brought out long afterwards, almost like an afterthought. Here, the gyozas were served first and I prefer this order leading into the ramen.
It wasn't too busy on a Saturday evening, but by the we left at around 6pm, the restaurant was 75% full. I'd recommend coming with a group no larger than 4 or else you'll have to take a chance at one of 2 larger tables.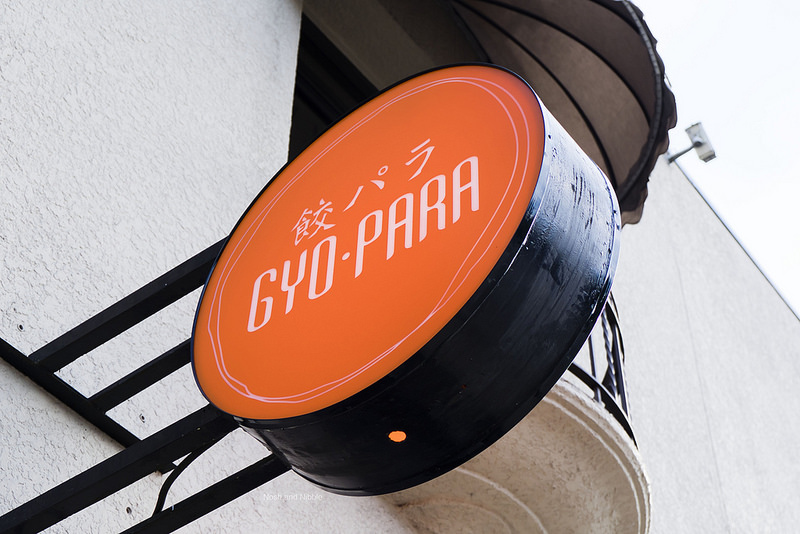 Last thing: the kitchen roars its hellos and goodbyes as you step in and out of the restaurant. Such an effective to make their guests feel loved!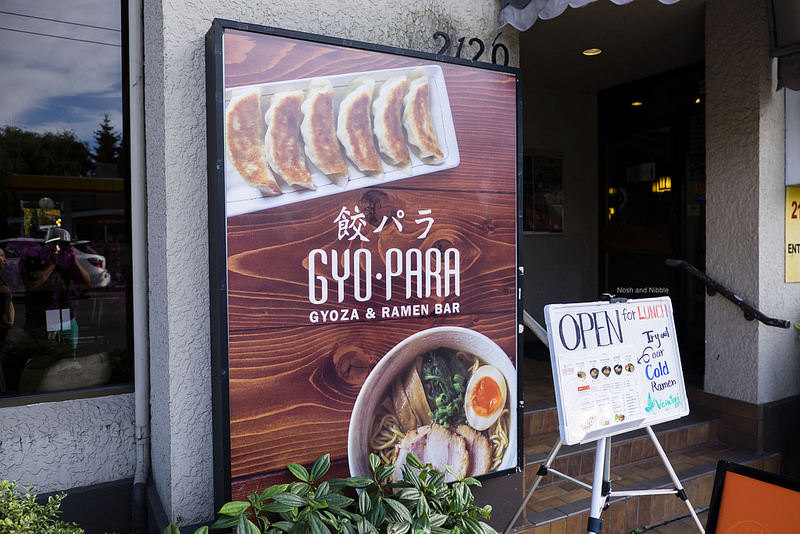 Final Thoughts:
One-liner: Homey ramen that doesn't break the bank in a neighbourhood that could use more ramen
Highlight: Butter Corn Miso Ramen
Estimated price per person: $12-20
Would I go back? Yes.