Ramen's existed in Richmond almost as long as Vancouver (hello, G-Men), but most places congregate around central Richmond, specifically in the Brighouse or around Landsdowne. Opening in the southern neighbourhood of Ironwood is Ichigo Ichie Ramen. Featuring a classic menu with the usual suspects of broths, this eatery hopes to be the go-to ramen for South Richmond folks and beyond. I had an opportunity to taste a few items from their menu last week.
Disclosure: This was a complimentary tasting provided in exchange for an honest overview and no monetary compensation.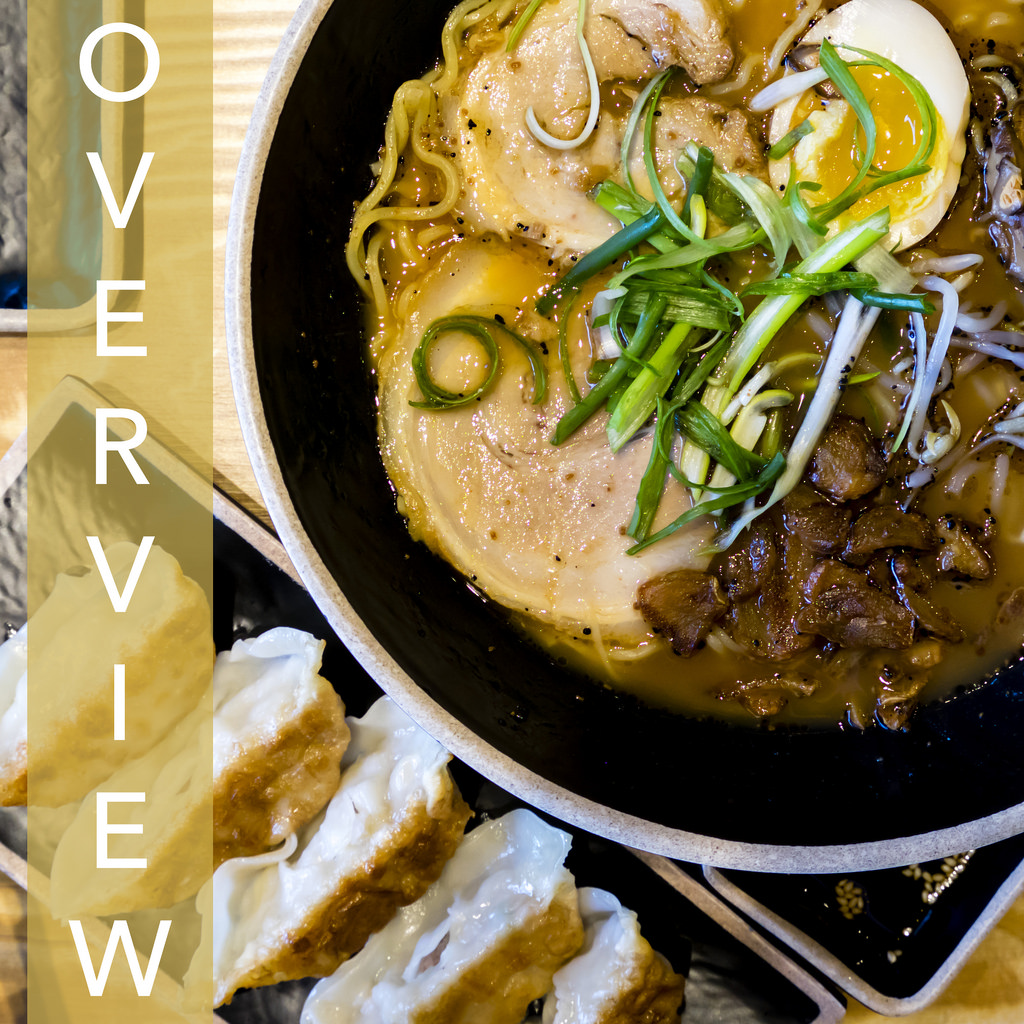 Ramen and Sides:
Team Joe's House came here for a Saturday lunch and I had a great taste of the following:
Gyoza (5pcs) ($4.95)
Karaage ($5.95)
Tonkotsu Spicy Miso w/ Pork Chashu + Nori + Sweet Corn ($10.25 + $1.25 + $1)
Tonkotsu Mayu (Spicy) w/ Chicken Chashu ($11.75)
Fun fact: while we did not order a vegetable broth ramen, I was told this broth is the same type of broth served at Japanese hospitals, so it certainly sounded like a healthy option for those looking for a cleaner broth.
Distance does make a difference in terms of pricing, even if it's small. Most gyoza in Vancouver goes for $5.50 and above, but Ichigo Ichie's gyoza comes in a hair under $5 (a rough 10% difference). Featuring a meaty filling, these had good crimping and were served with a housemade vinegar. I wish these were seared a little more as I personally prefer a hard crunch (Chinese pan-fried dumplings were my childhood).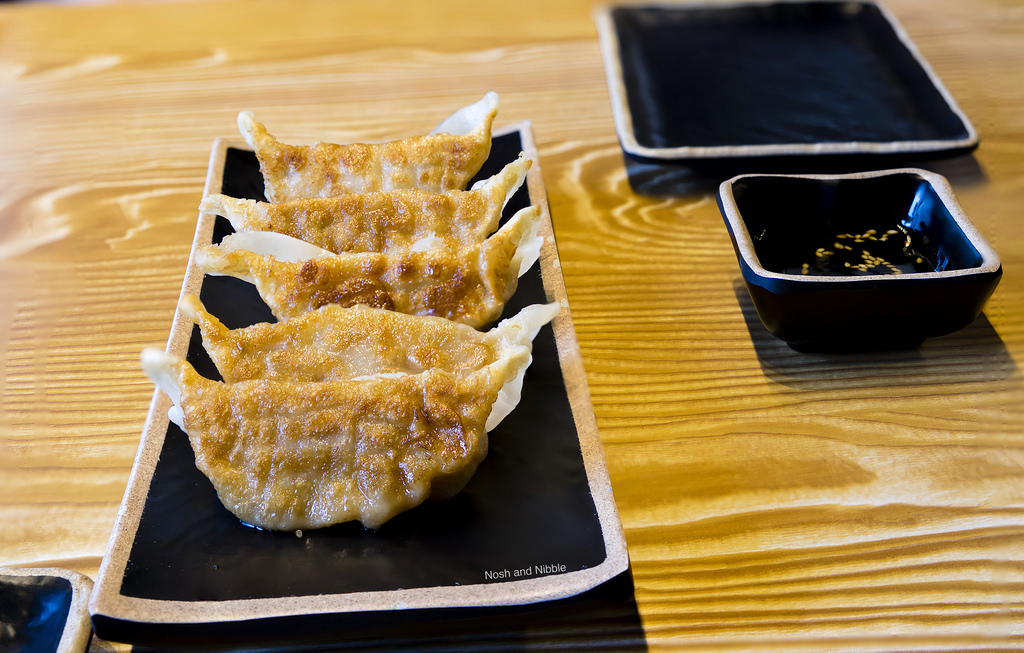 Gyoza
The karaage were our other side. The pieces of chicken were lightly fried and served with a house mayo sauce. A slight crunch on the skin and a juicy interior verified this was a tasty side for our ramen. Out of the two sides I'd recommend the karaage over the gyoza.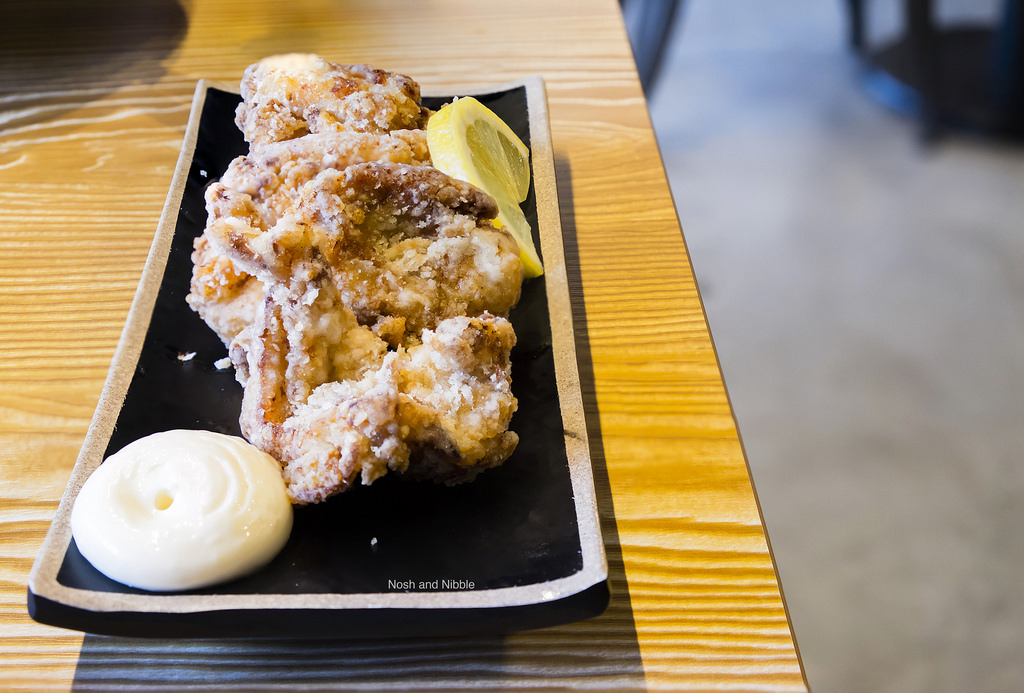 Karaage
Moving onto the ramen, I was happy to see that a soft-boiled seasoned egg came standard with each meaty broth, yet the ramen was under $10. Things add up like any other ramen restaurant once you add in the usual suspects like corn or nori. Ichigo Ichie Ramen also does away with bamboo shoots and replaces them with shiitake mushrooms. It's a matter of preference, but I didn't find any cons of replacing fibrous bamboo with chewy shiitake.
For my Spicy Miso Ramen, the broth had a spicy kick but was very drinkable. Some may be skeptical of the lightness of the broth here but if you've been wronged by a thick tonkotsu broth like the one at Jinya Ramen, the tonkotsu broth at Ichigo Ichie Ramen should be much more pleasant.
Noodles were quite bouncy here which I enjoyed. For reference, they were thicker than Ramen Danbo's "thick" noodles and had a natural wave (properties of clinging to more flavour). Pork chashu had discernible layers of fat and lean meat which was a good balance for me. You get two slices of meat which is pretty standard fare.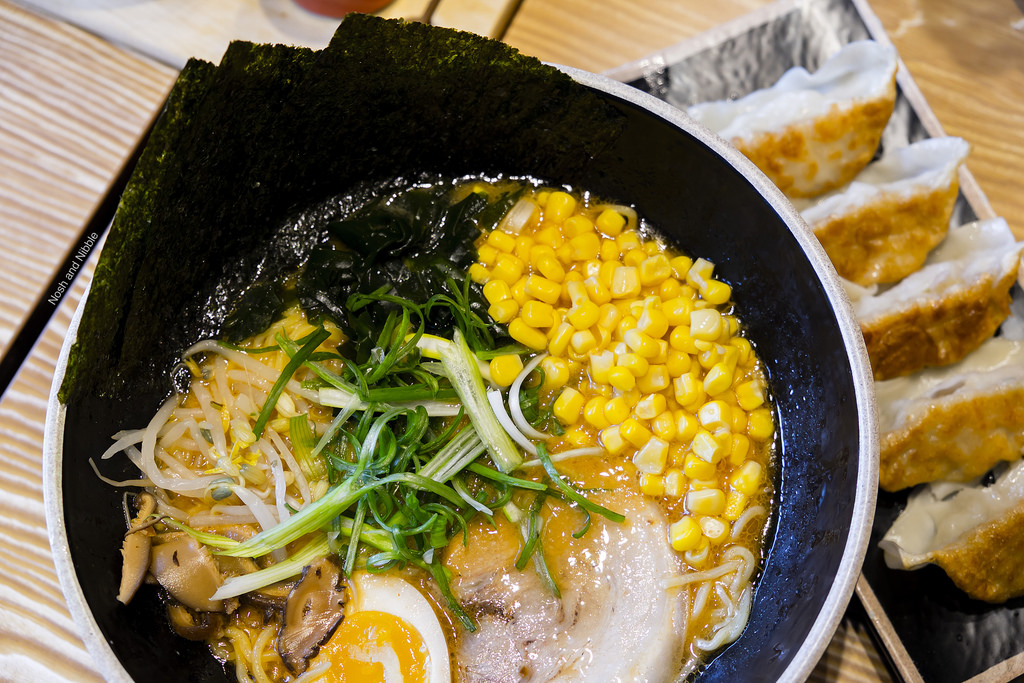 Spicy Miso Ramen w/ Nori and Sweet Corn
Our other ramen was the Spicy Mayu Ramen. This one starts at $11.50 but comes standard with deep-fried garlic (a $1 topping). This broth packed a ton of umami and garlic compared to the miso broth (both were tonkotsu broths) but had about the same spice level. Flavour thrill seekers will enjoy this broth (though I'd pop a mint after finishing the broth).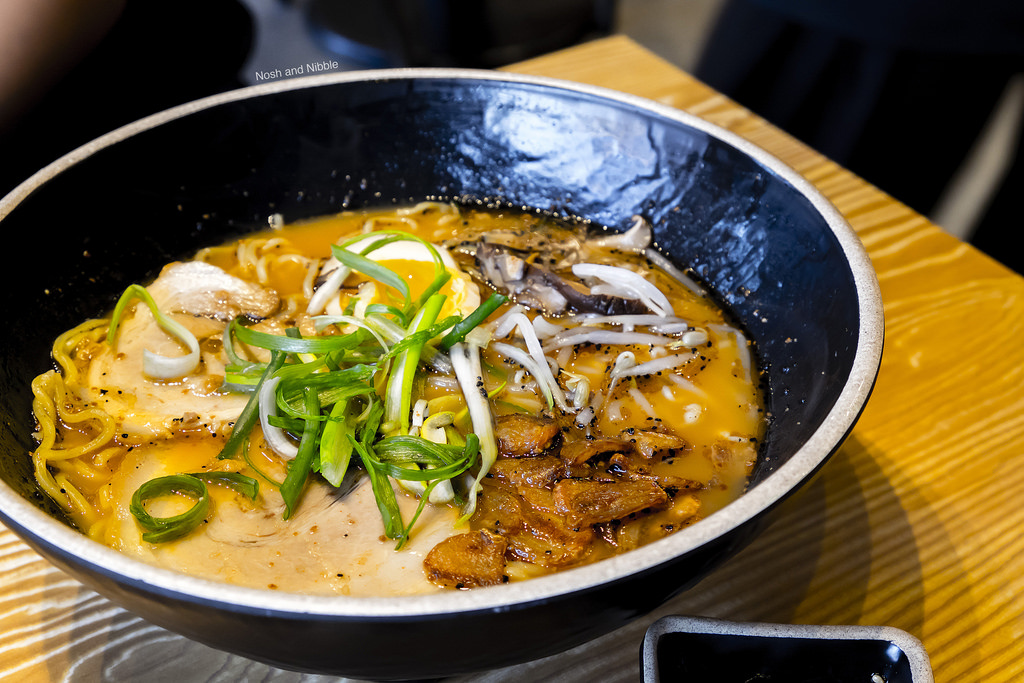 Spicy Mayu Ramen
Features:
Ichigo Ichie Ramen takes up shop in a little plaza across the street from the main Ironwood Plaza. Thus, it's really close to the 99 and gives me options for food when I'm commuting back home from the United States. Inside there are seats for about 40 guests in a renovated space that still looks pretty new (it's been open for about 5 months). The furnishings are pretty standard, nothing's too offensive, and the most interesting element is the lighting of which there is a lot.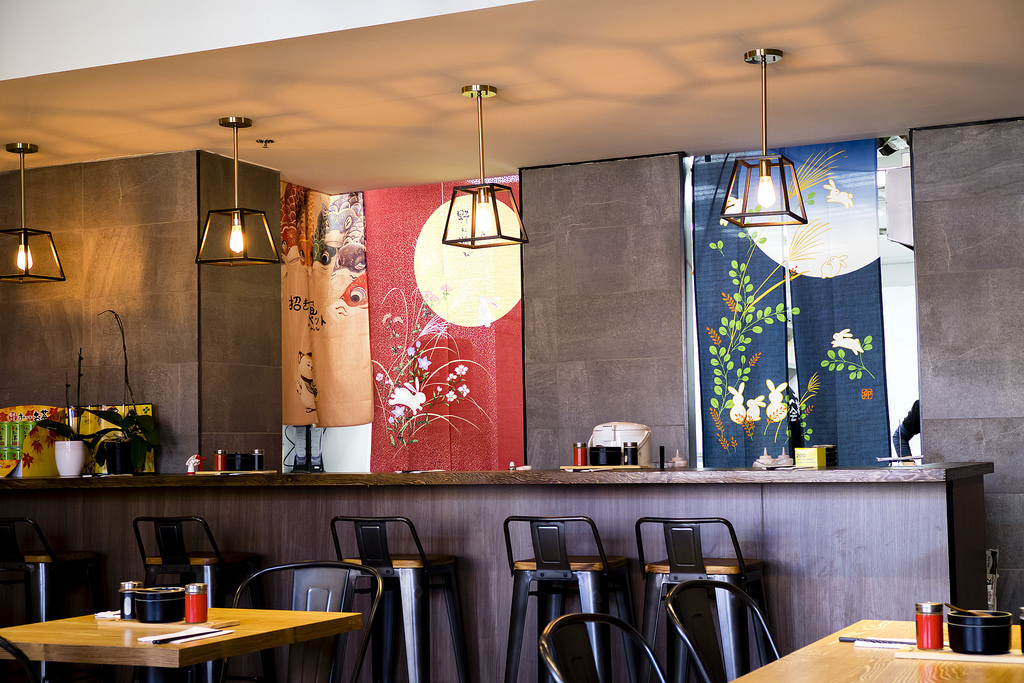 Inside Ichigo Ichie Ramen
If you like dressing up your ramen with extra garlic (hello, Ramen Gojiro fans), they've got you covered at each table.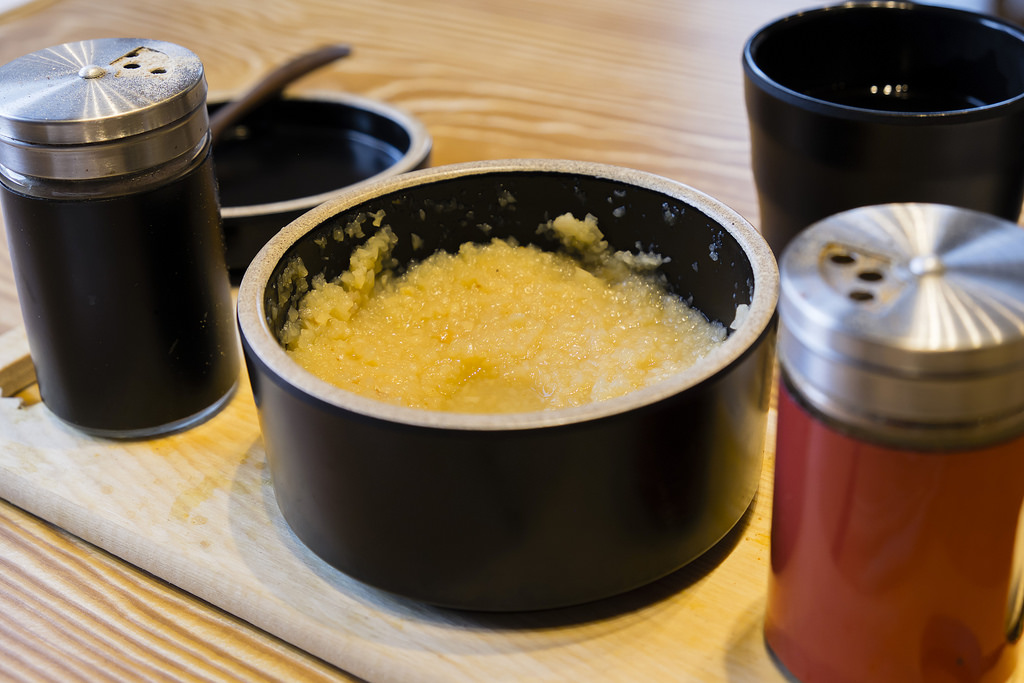 Minced Garlic
Service:
Service was pretty standard at Ichigo Ichie Ramen with 2 servers handling the Saturday lunch crowd. At 12 pm a little more than half the restaurant was occupied. If you're venturing here for lunch, you should be fine with a group of up to 6 with no problem.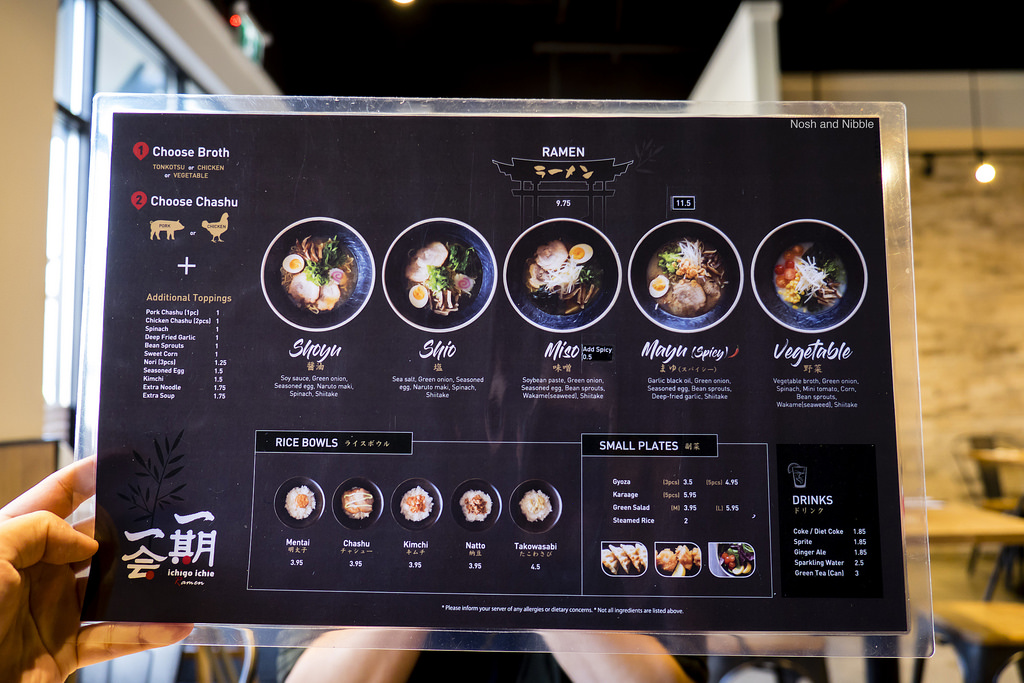 Menu
I've heard there is some disdain in the world because the folks who run Ichigo Ichie Ramen are Korean (i.e. not Japanese) and feature a broth that's too light. I did come here for a complimentary tasting so obviously opinion is biased but I also had a chance to find out the restaurant's stance on such claims.
Claim: The broth is too light.

My feels: I'm told the broth is deliberately lighter to keep diners satisfied without feeling bloated. I personally feel broth thickness is a matter of preference and all diners are on the hunt for a broth that's subjectively right for us.

Claim: The owners are Korean newbies in the Japanese noodle game so the authenticity of their ramen is thrown out the window

My feels: I'm told the head chef has over 40 years of culinary experience which includes training in Japan. Does the ethnicity of staff and chefs really matter? Ramen actually comes from Chinese noodles despite having a Japanese origin, and I love Bob Likes Thai Food even though it's owned by White people.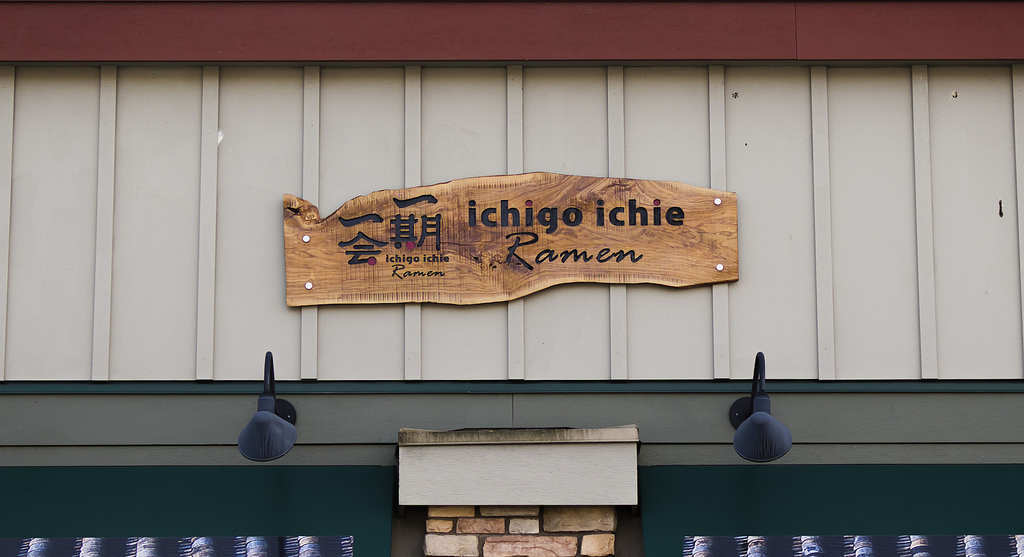 Outside Ichigo Ichie Ramen
Final Thoughts:
One-liner: Classic ramen broths at a marginally cheaper price with bouncy noodles and a lighter broth
Highlight: Spicy Miso Ramen
Price per person: $11-$16
Would I go back? Yes.