Watching your food be prepped before your eyes is a treat. Subway's done it for sandwiches but for something heartier, pizza is also an option at Assembli. Priding themselves on quick, fresh lunch options, these folks specialize in pizza and salads and fit the schedule of a busy lunch hour with online ordering options in addition to their conveyor belt style service.
Disclosure: Food featured below was part of a media event. All opinions are my own.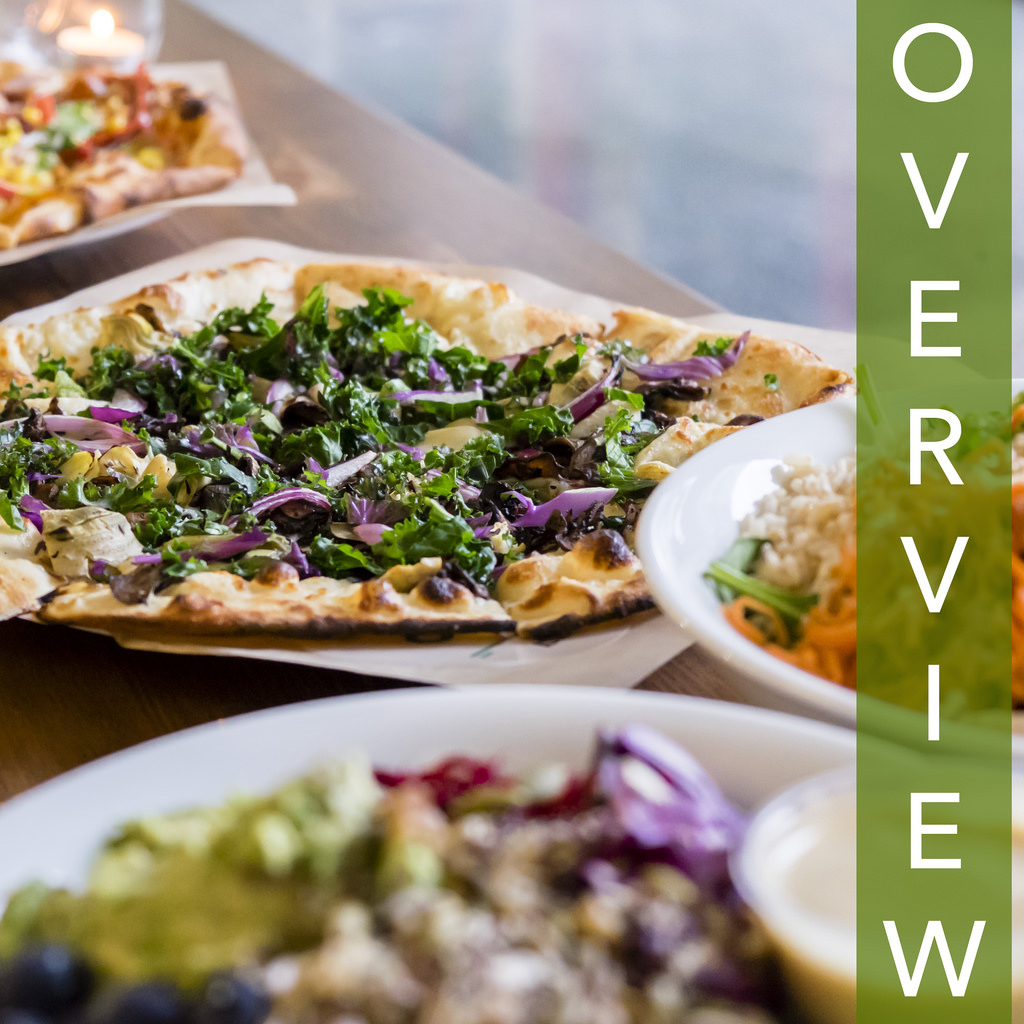 Food:
During my media preview, I had a great taste of the following:
O-Mega Brainiac Salad ($14)
Carne-Dian Pizza ($14)
For someone looking to keep the carbs complex or lean, the salads are meant to appeal to a variety of palates but you can customize your own if you need to be in charge of every single ingredient. The O-Mega Brainiac is a pre-conceived option that comes with mixed greens, quinoa, cucumber, cabbage, blueberries, beets, avocado salsa, walnuts, seed mix, and glory dressing. We added some corn to round out the mix, and on a normal day, the salad would still be $14. This vegetarian option had lots of zap with the glory dressing mixed in and was positively filling.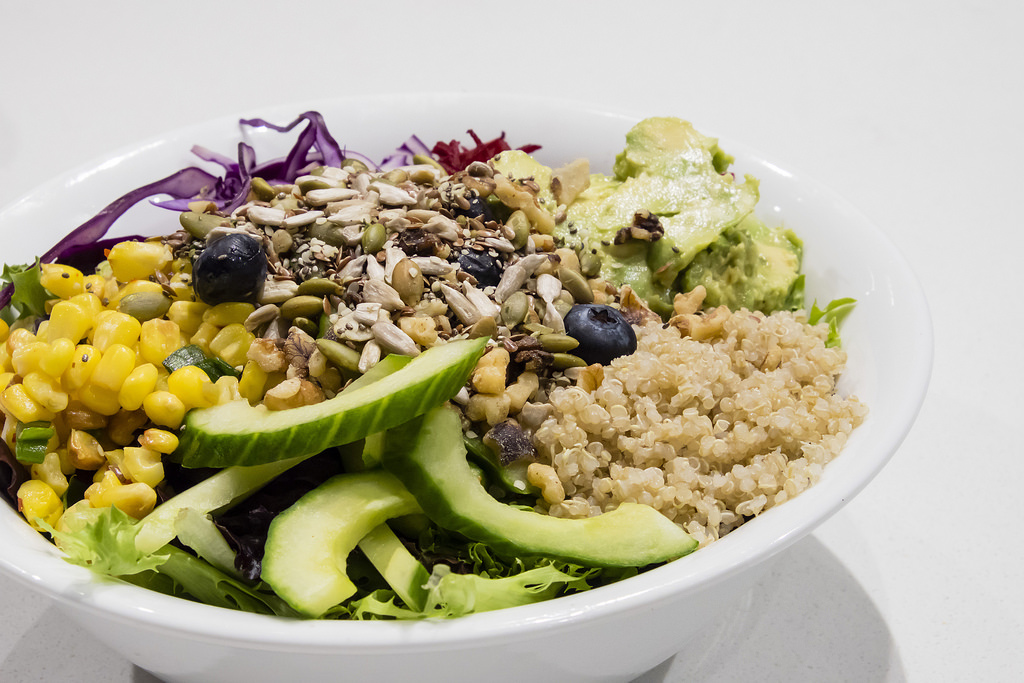 O-Mega Brainiac Salad
My pizza of choice was the Carne-Dian which came with seasoned ground beef, pepperoni, bacon, mozzarella, sautéed mushrooms, red onion, and spicy tomato sauce. The dough had a good chew given it was fresh out of the oven (I had to blow on it first to handle holding it). I wasn't able to finish the whole pizza and would have felt a little guilty doing so. Your $14 should cover your pizza lunch and leave you with leftovers.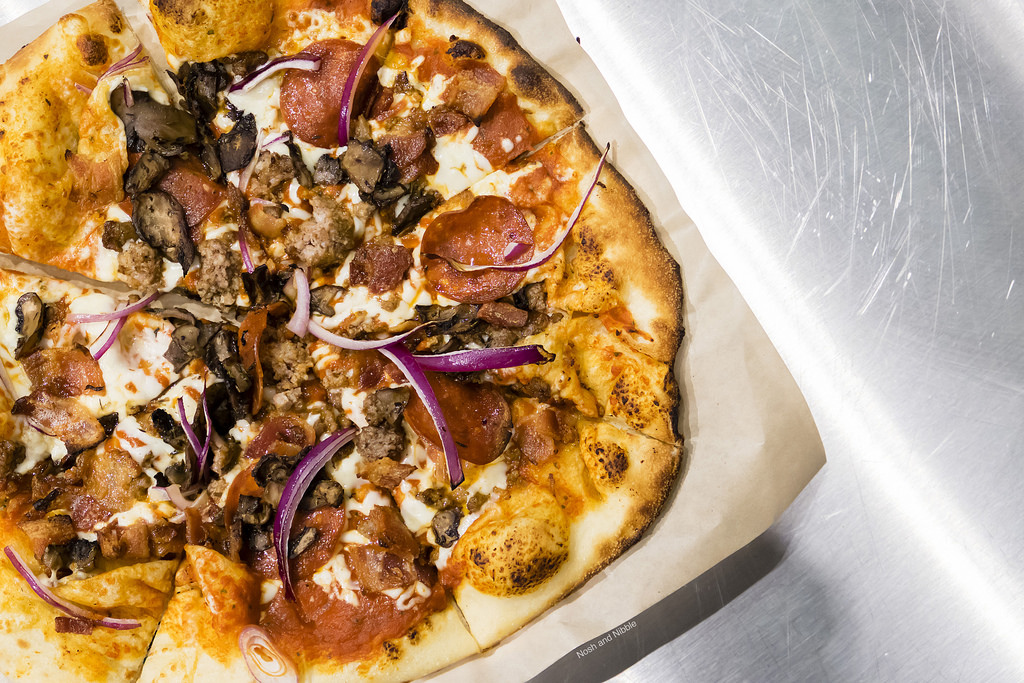 Carne-Dian
If you're coming for a dinner meal (or you're one of those "It's 5 o'clock somewhere" people), then you might be interested in knowing these folks carry a variety of beers from Red Truck Beer, a local craft brewery.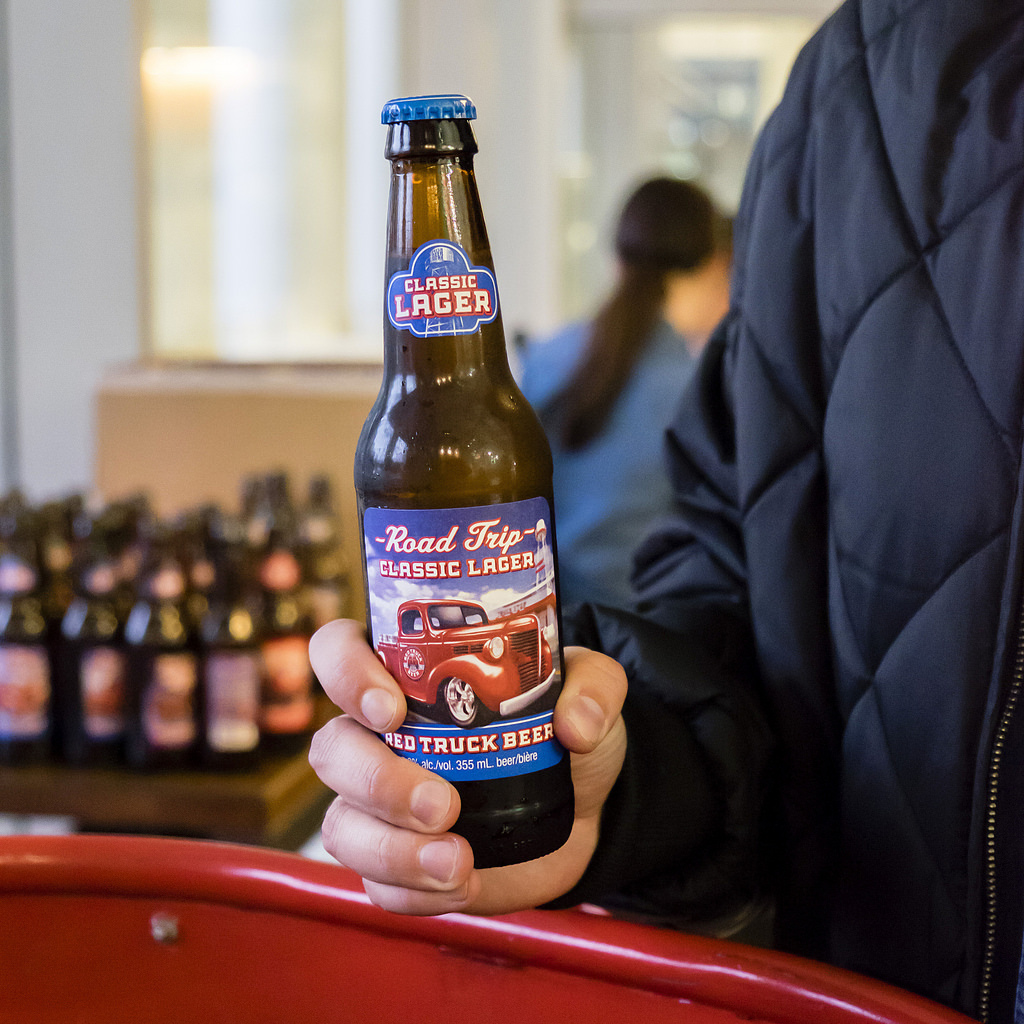 Red Truck Beer
Features:
Assembli is what I consider a "slow" fast food eatery as it can be a few minutes as you wait in line for your food. Thankfully, online ordering is a cinch so that you can pick up your pizza or salad with ease.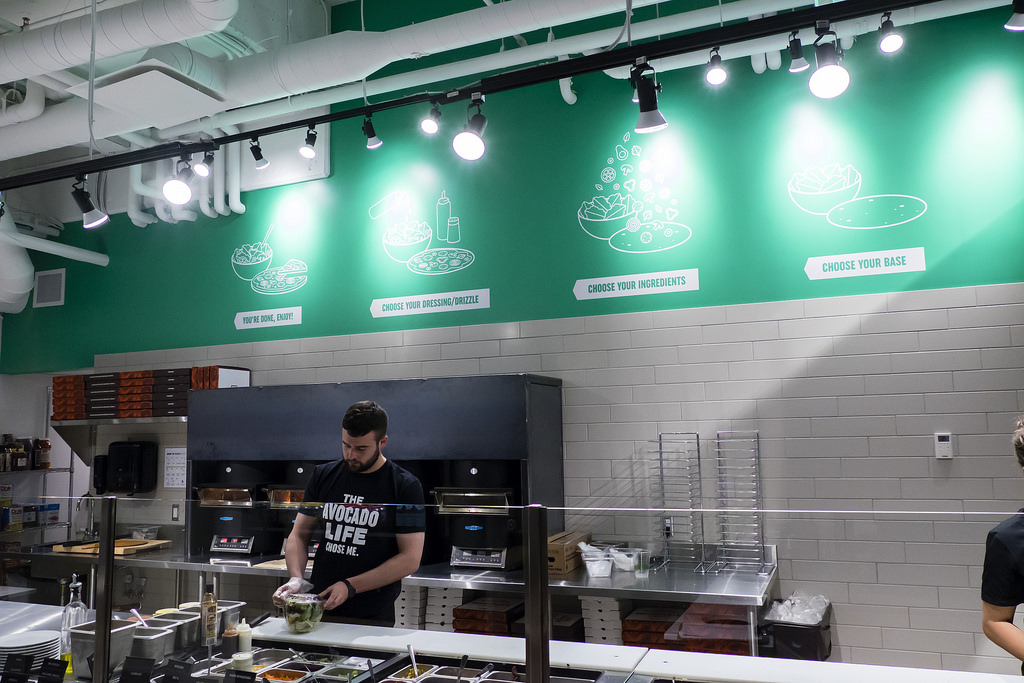 Inside Assembli
The dough is made fresh daily and is ready to go for pizza orders as opposed to sitting in a freezing or waiting to be thawed.

Fresh Pizza Dough
The interior of Interior has a modern fast food eatery vibe to it with new furnishings. Large windows give a nice view of the downtown Financial District.
The menu provides some basic choices, but you can go all out when building your pizza or salad. With over 50 toppings, there's a pizza ready to be built for you. Longtime fans will notice that the pizzas are now $14 (previously $12), but keep in mind downtown is precious real estate. The pizzas do appear a little larger than the ones first seen when the Cambie Street location opened in 2017.

Menu
Final Thoughts:
One-liner: Build-Your-Own pizza or salad that's guaranteed to come out fresh for your busy lunch hour (or dinner)
Highlight: Carne-Dian Pizza
Price per person: $14-$20
Would I go back? Yes.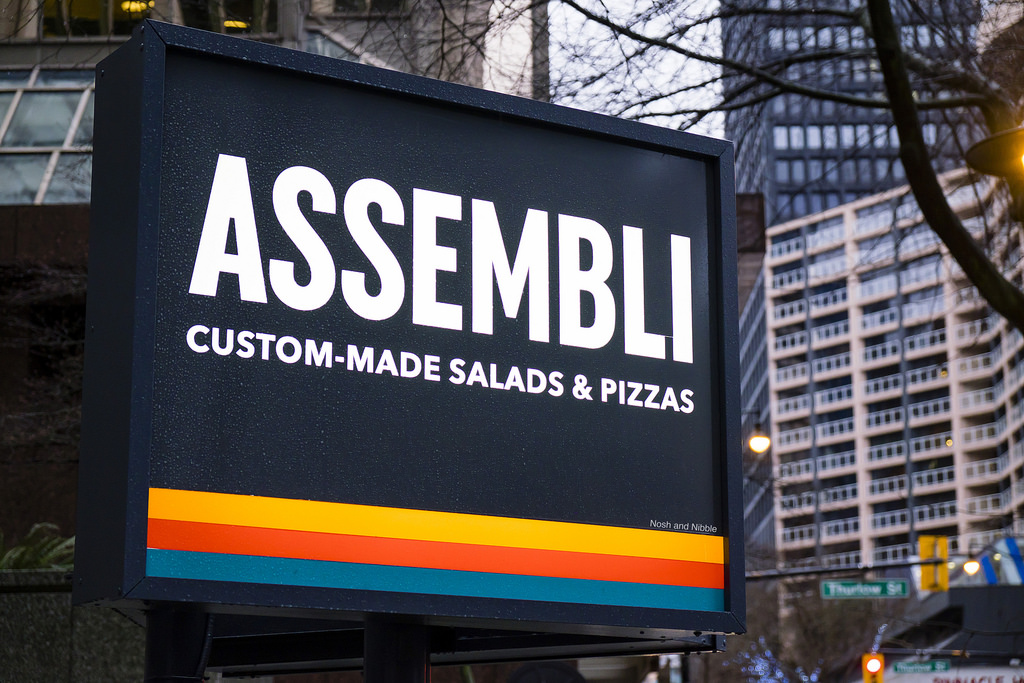 Outside Assembli