The art of sharing is a classic Italian culture in having dinner with friends and family. There may be a new world of activated charcoal ice cream and startups producing the flavour of wine, but Italian Kitchen in Vancouver keeps it simple even with their new address on 860 Burrard St. Perhaps spurred by skyrocketing rents, this Italian eatery recently reopened and I was given a chance to try out the revised menu and Italian dinner experience.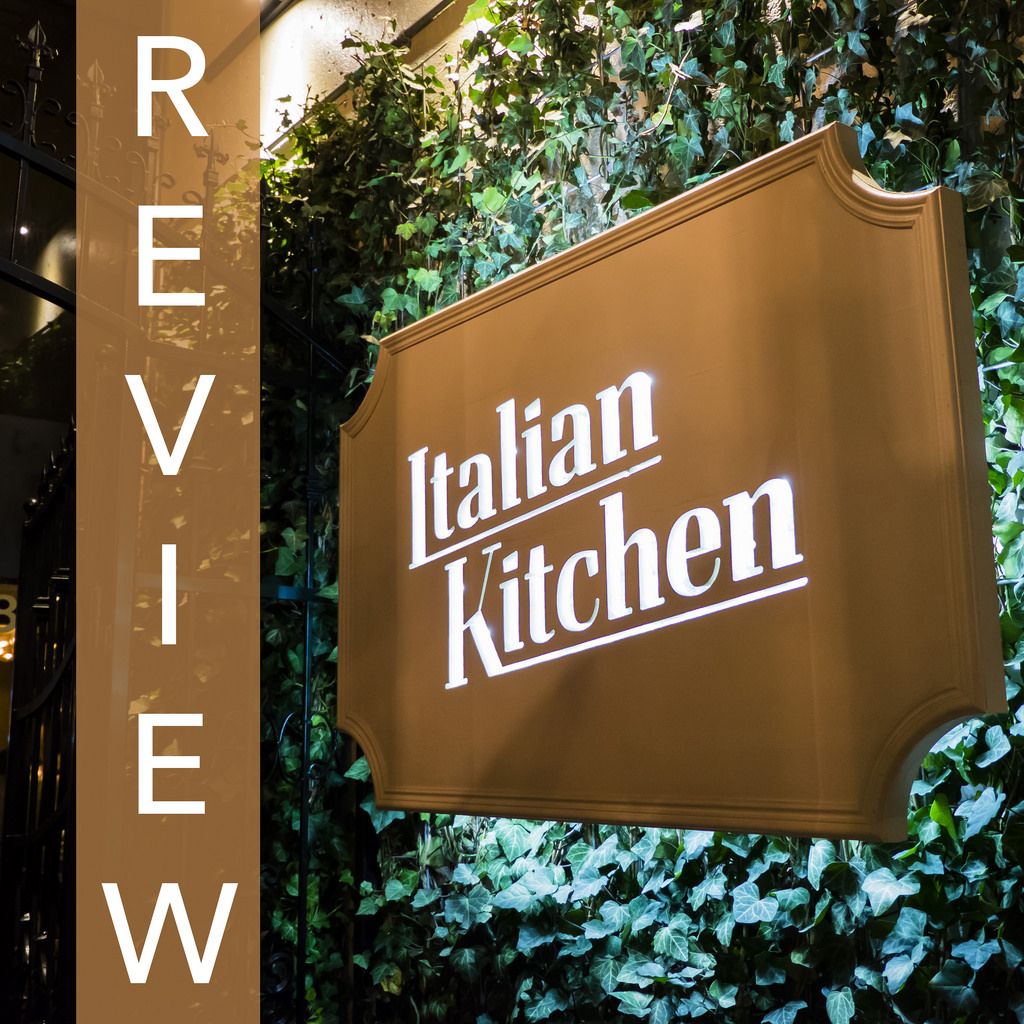 Disclosure: This was a complimentary tasting provided in exchange for an honest review and no monetary compensation.
Food and Drink:
Team GlueCrew came here for a Monday dinner and I had a great taste of the following:
Aperol Spritz ($11)
Amuse-bouche – Scallop with Plum Mustard
Quail ($16)
Veal Scaloppine ($29)
Bucatini Carbonara ($23)
Zeppole ($9)
My drink for the evening was an Italian classic – the aperol spritz (pictured below – left). With aperol, prosecco, chamomile, and honey-infused grapefruit juice, this spritz packed a punch of flavour. The prosecco provided a refreshing aftertaste and the grapefruit juice had just enough zest and citrus flavours.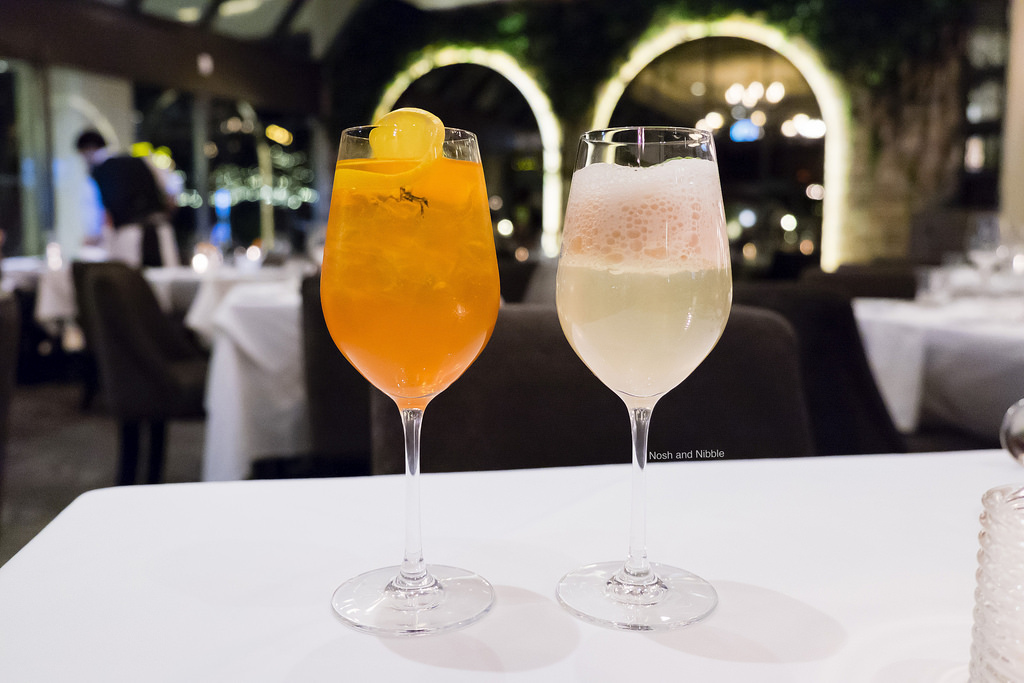 Cocktails
Unbeknownst to us, Chef Dario Rossi had an amuse-bouche in store for us, so we started with a plated scallop with plum mustard. Those who avoid the tangy aftertaste of traditional mustard would be very interested in this creative take with its plummy aftertaste and a juicy scallop to swirl into the smooth yellow sauce.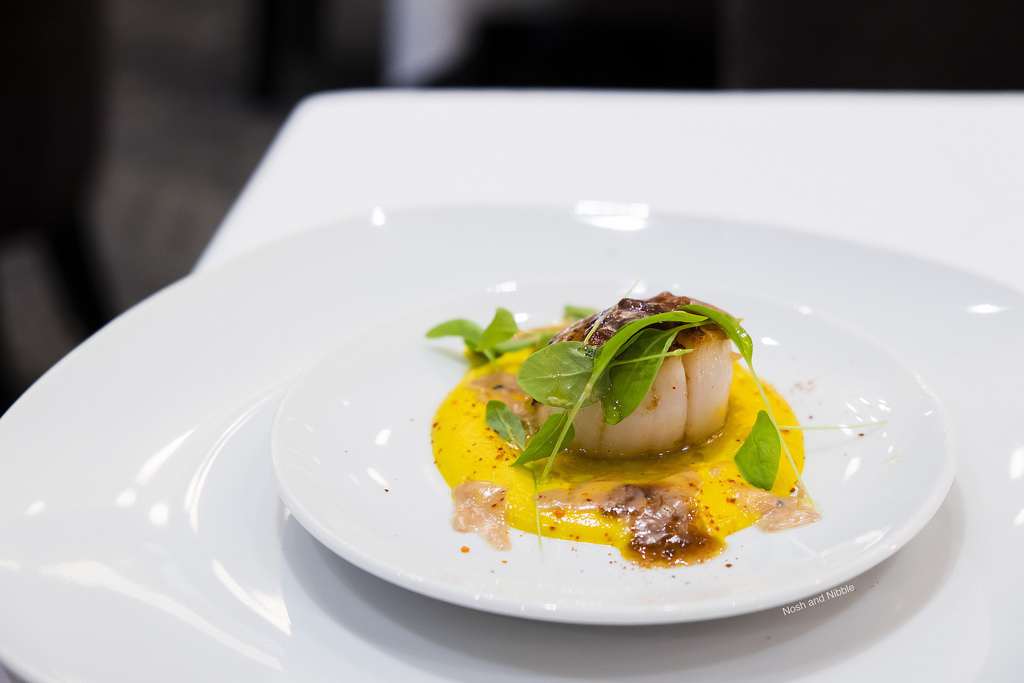 Amuse-Bouche Scallop
A bread basket (included as part of your meal) also made its way to us at this time. I most enjoyed the focaccia.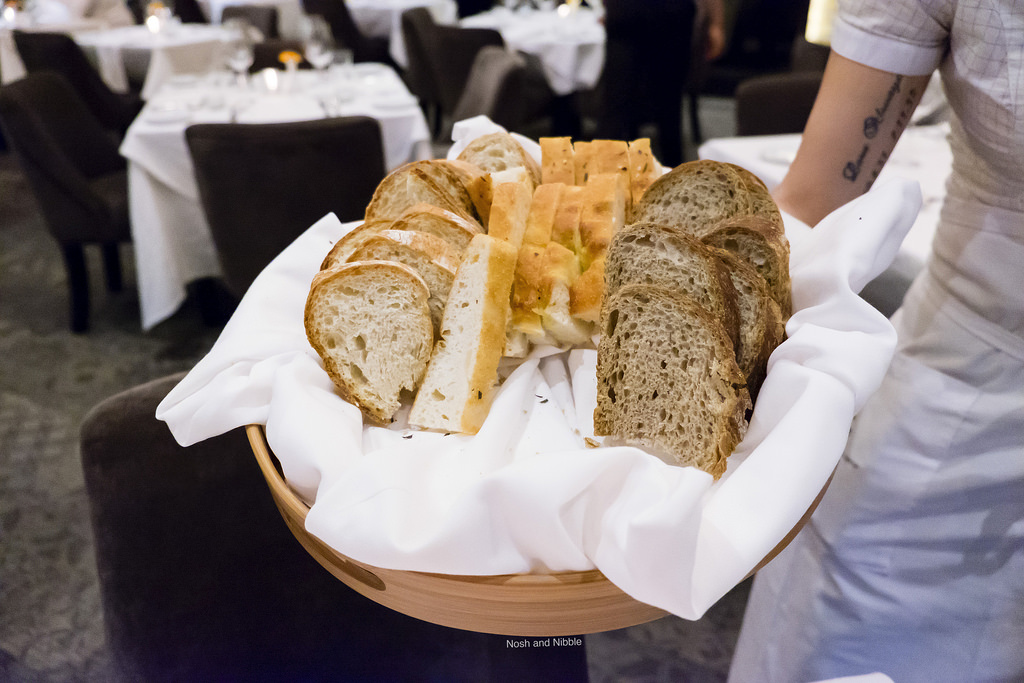 Bread Basket
Our appetizer for the evening was the quail. Served with fritto gnocchi, fennel marmellata, and parmesan foam, this was a sizeable starter. The quail was juicy, charred in all the right places, and were complemented by the pillowy gnocchi. The parmesan foam was a little more liquidy than what I was expecting, but still pleasant to lather the quail in.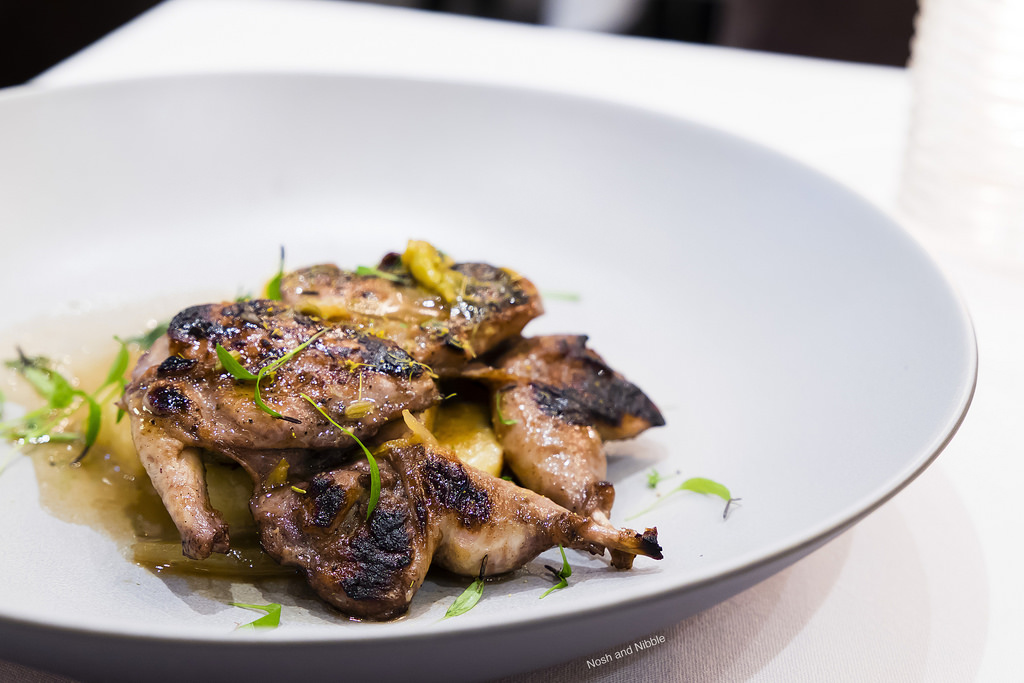 Quail
Onto the mains, the veal scaloppine came with shaved bresaola, fontina, and shaved truffles. Bow oh boy was this a full-featured entree. With three hearty scaloppine slices, this was an appropriate serving given the price tag. With greens dancing around the roast vegetables and melted fontina, this was a decadent sight. The shaved truffles on top added a ton of aroma in each bite and while I wish the veal were more tender, I would accept this as a superbly comforting plate to eat by itself or to share.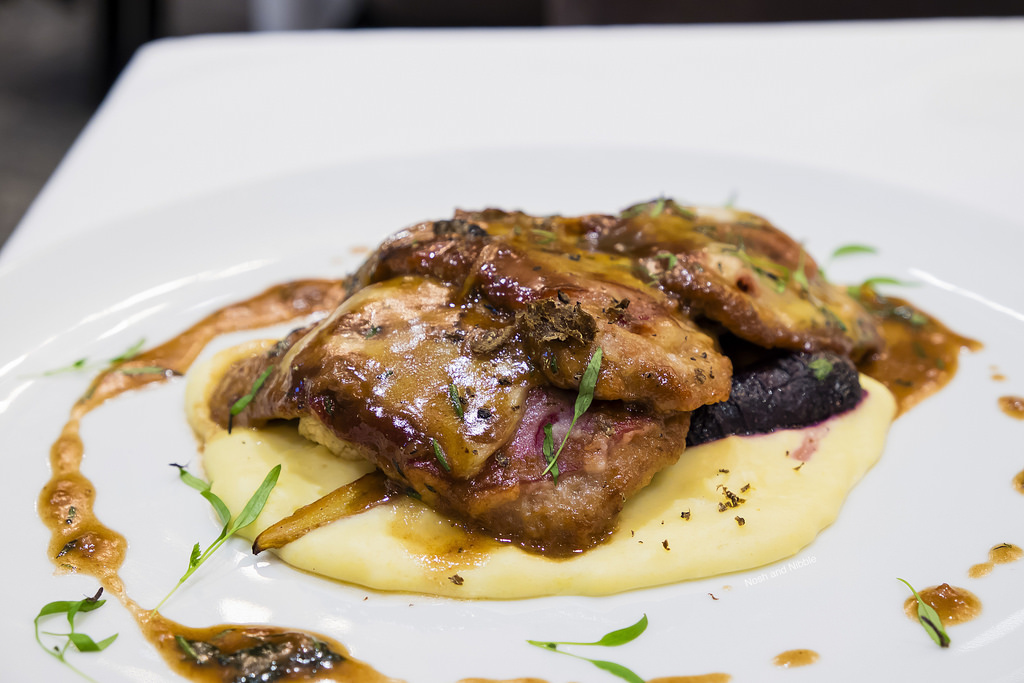 Veal Scaloppine
To come to Italian Kitchen means an acceptance that you're ordering pasta. While I'm sure there are some that don't do pasta, I knew I had to try some fresh pasta. The bucatini carbonara (served with guanciale, pancetta, egg yolk scallion, black pepper) was without a doubt, a classic dish. The kicker here is that unlike the lower-end places where carbonara basically translates to heavy cream and bacon, this carbonara featured two types of cured meats and the same savoury feeling. In place of heavy cream, the egg yolk provided the smooth savouriness and after a healthy shave of fresh parmesan, I was happy to dig in. You can go to a number of Glowbal Group restaurants to have a spaghetti and meatballs, but you have to come to Italian Kitchen to try the bucatini.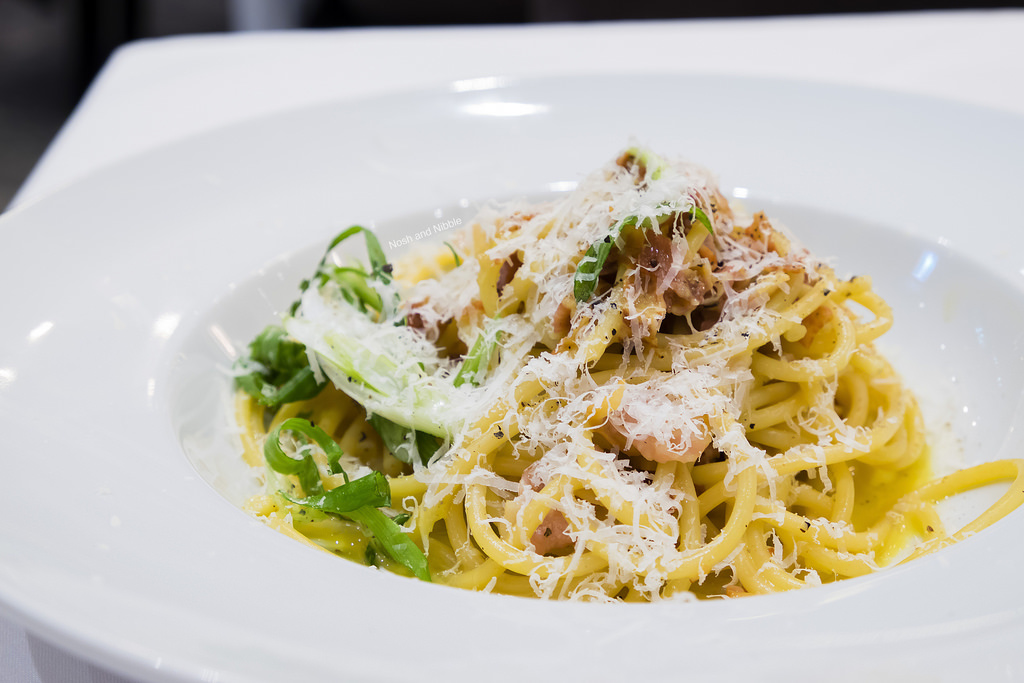 Bucatini Carbonara
For dessert, we shared the zeppole. Fashioned as Italian-style doughnuts, these were pumped with a chocolate filling and then dipped into a vanilla creme anglaise. The inside had a delicious cakey texture that prompted another bite to make the zeppole disappear. Then it was on to the next one, and the next one...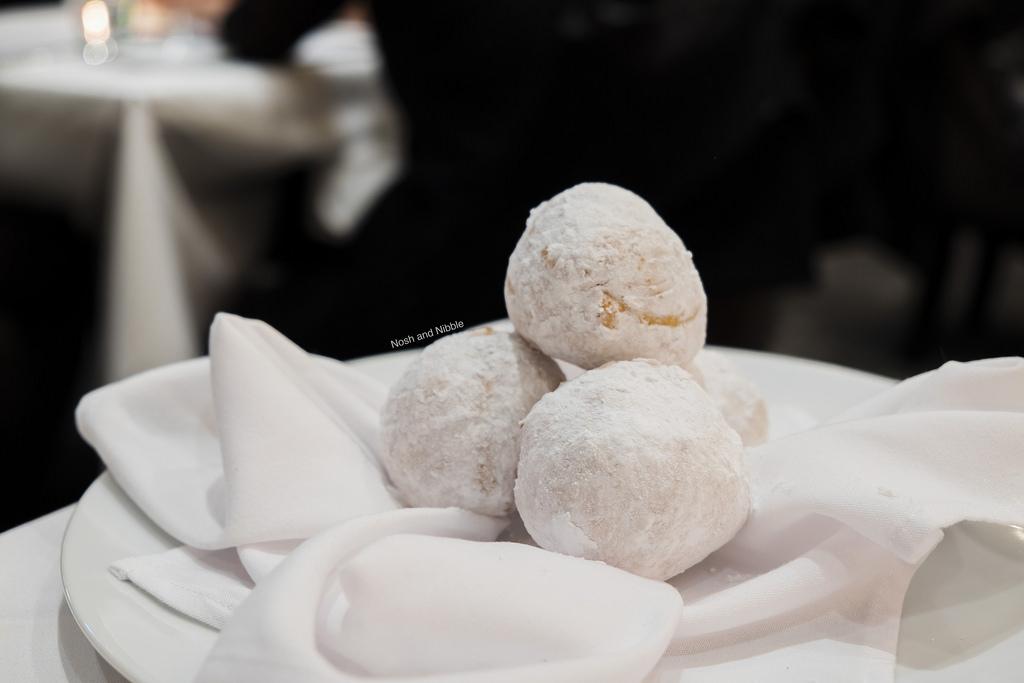 Zeppole
Features:
Italian Kitchen is a Glowbal Group restaurant, one of the premier upscale dining collections in Vancouver. Its location on Burrard is the newest (re)opening though, and the interior looks incredibly inviting. With private dining rooms and an Italian courtyard garden feel, this venue is well-equipped for both regular dining sessions and special events. There looked to be seating for about 100 guests amongst a bar and several dining rooms.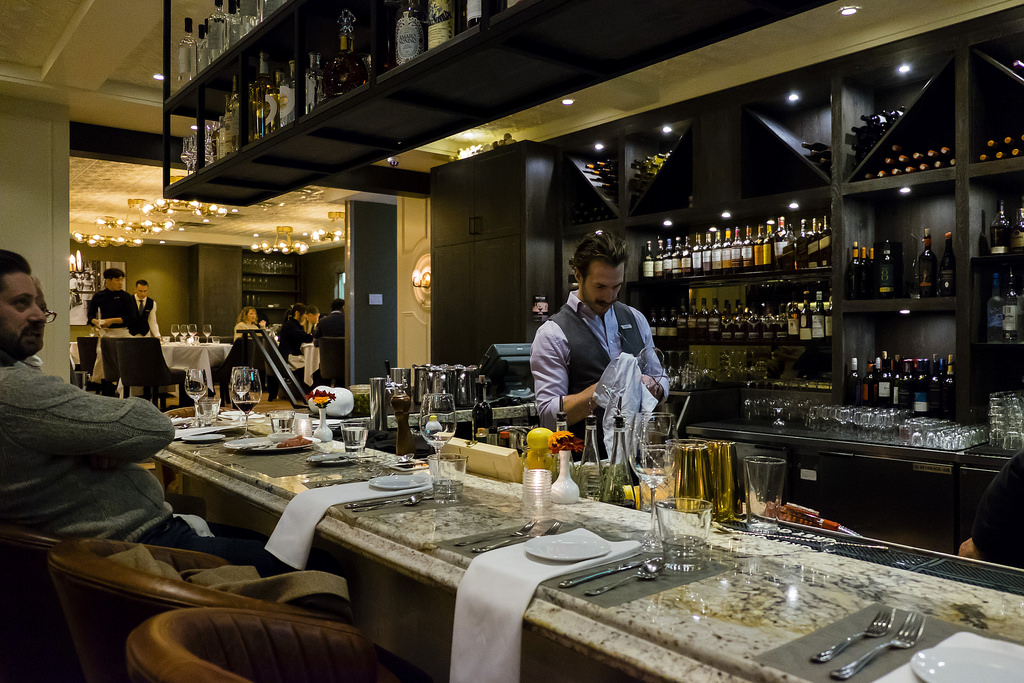 Italian Kitchen Bar
The vibe inside is quite classy and the best features, in my opinion, are the arching backlit mirrors in the main dining room. Towards the summer I'm told the restaurant will be opening more and more patio seats. Rejoice, patio hunters!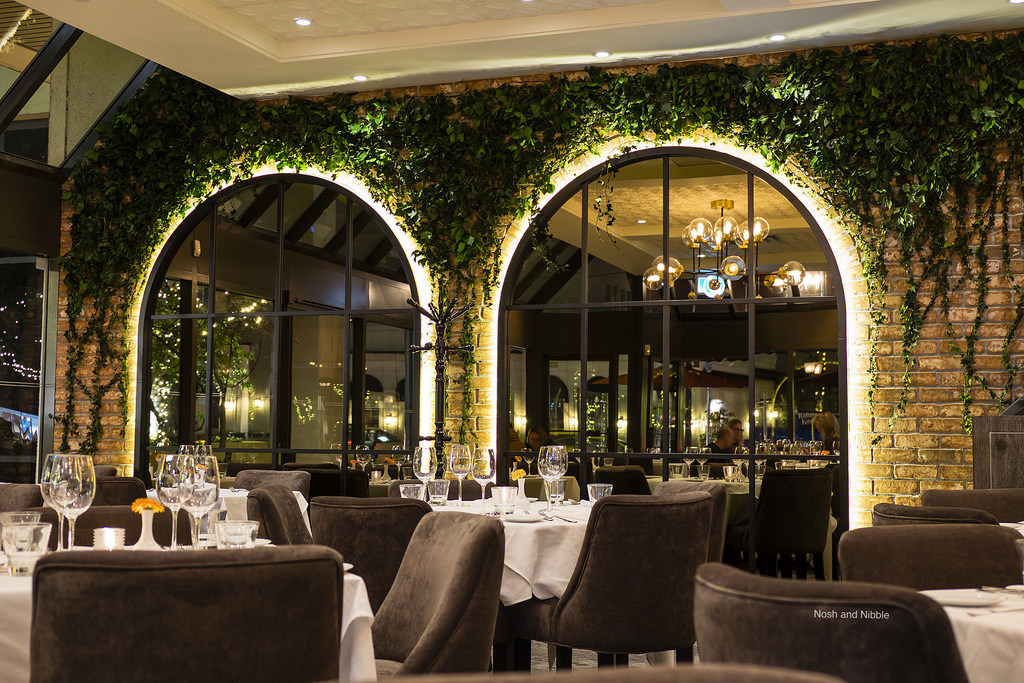 Inside Italian Kitchen
Service:
Service was fantastic. With Reggie the manager roaming around the floor and Chef Dario making frequent visits to guests at tables, anyone could tell this was a well-run operation. Outside of regularly checking up on us and offering additional bread, our server even offered to cut up our quail. I double-checked the tables around us to confirm this level of service was not lost on others just because of our arranged tasting experience. It really does make a difference when service is this comforting but not so much it feels like you're suffocating in pretentiousness like at Cioppino's (you could probably throw a tantrum there and the servers would still pretend to like you).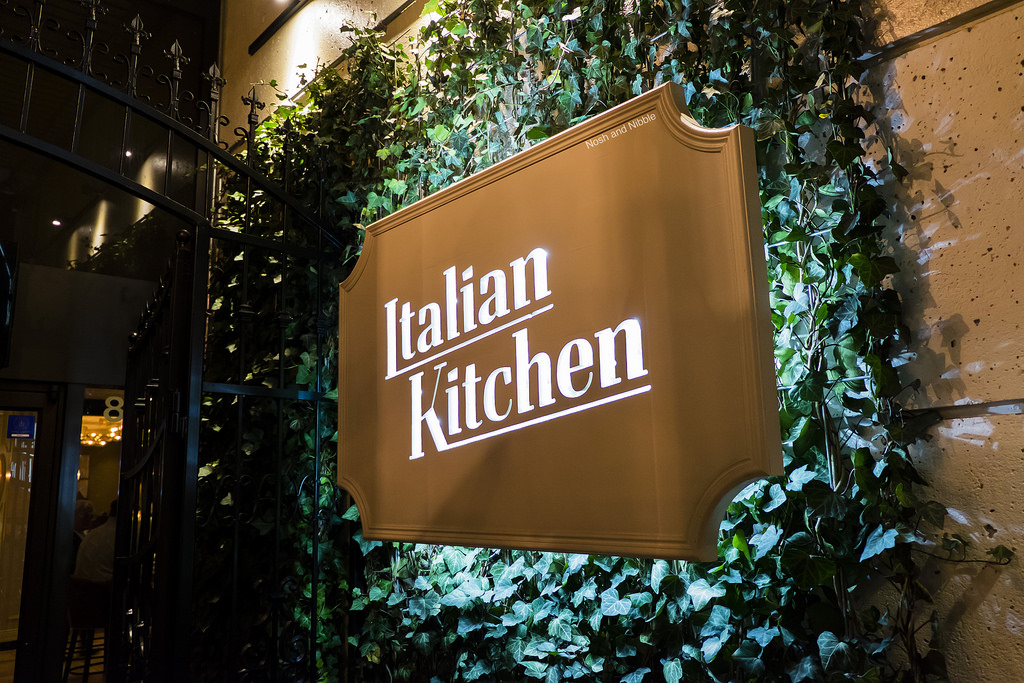 Outside Italian Kitchen
It took about 10 minutes for our drinks to come out and not long after that, our appetizers and entrees. There wasn't much pause as the entrees appeared despite our appetizer still being on the table so I did feel a little rushed there. Table turnover time is a big thing in this midrange restaurant industry so keep that in mind when you're choosing to dine in this price range.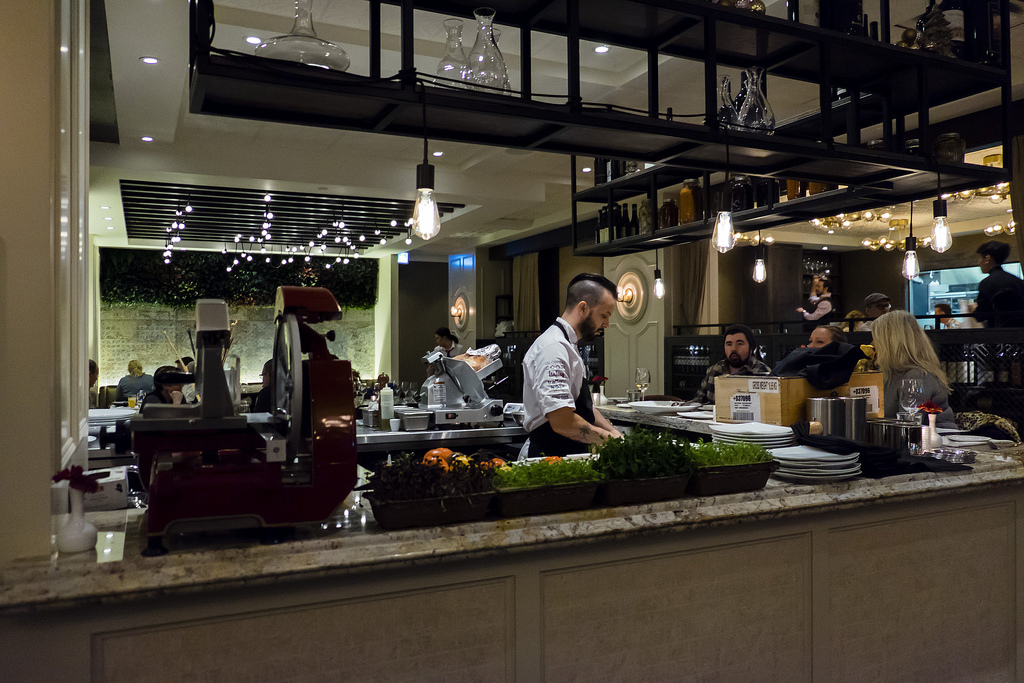 Italian Kitchen Meat Bar
Final Thoughts:
One-liner: Fresh pasta on the menu and a very classy vibe despite the midrange pricing
Highlight: Bucatini Carbonara
Price per person: $30-$50
Would I go back? Yes.