If you told me 95% of Korean restaurants in Vancouver serve the same stuff, I would confirm that sentiment. That's why I'm genuinely curious when a Korean place pops up with a loud website or influencer campaign proclaiming their status as a destination worth putting on your list. Sadly, of the "modern" takes on Jess' Restaurant's menu, I think most are misses and only a few items are worth venturing out for and paying the extra dollar for the extravagant vibes of this modern eatery.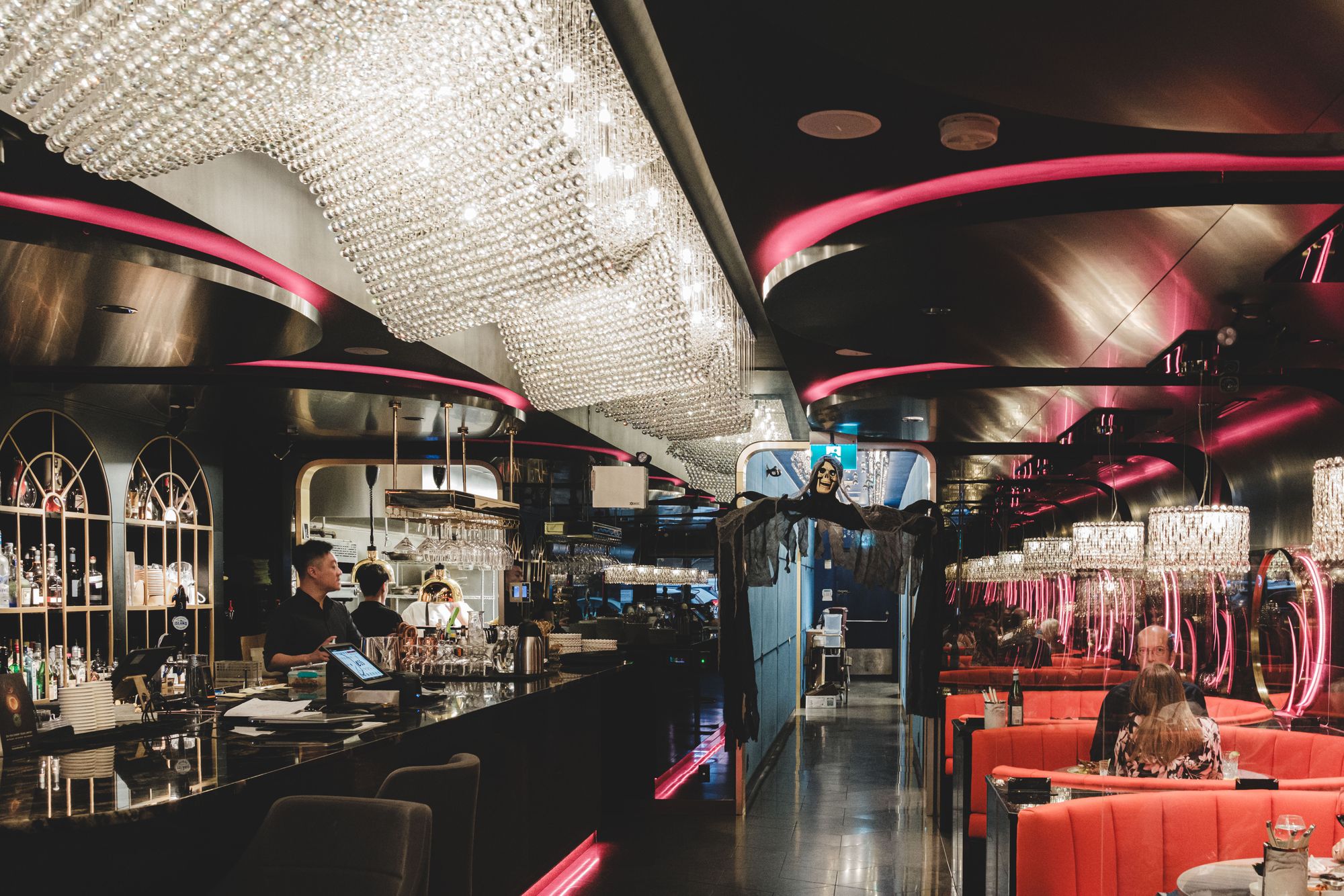 Food:
Team Lido came here for a family dinner and I had a great taste of the following:
Pork Jowl ($23)
Deep Fried Chicken Wing Tower ($19)
Gul-Jeon, Oyster Pancake ($24)
Sunchoke Pancake ($23)
Galbi-Jjim, Braised Short Ribs ($40)
Bibim-Gooksoo, Spicy Noodles ($32)
Jess' Signature Korean Platter for Two ($88)
Mushroom Sotbab, Hot Stone Rice Bowl ($30)
Starting with the "medium" dishes, the pork jowl was a pleasant starter with a lot going on. I enjoyed the crunchy napa cabbage giving the chewy jowl extra texture, and the perilla leaf, soy sauce, tomato marinate, chili, black olive salt, and hazelnut gochujang all combined to give this an elevated flavour profile. Compared to a generic Korean BBQ spot, this jowl had an incredible sauce to differentiate itself.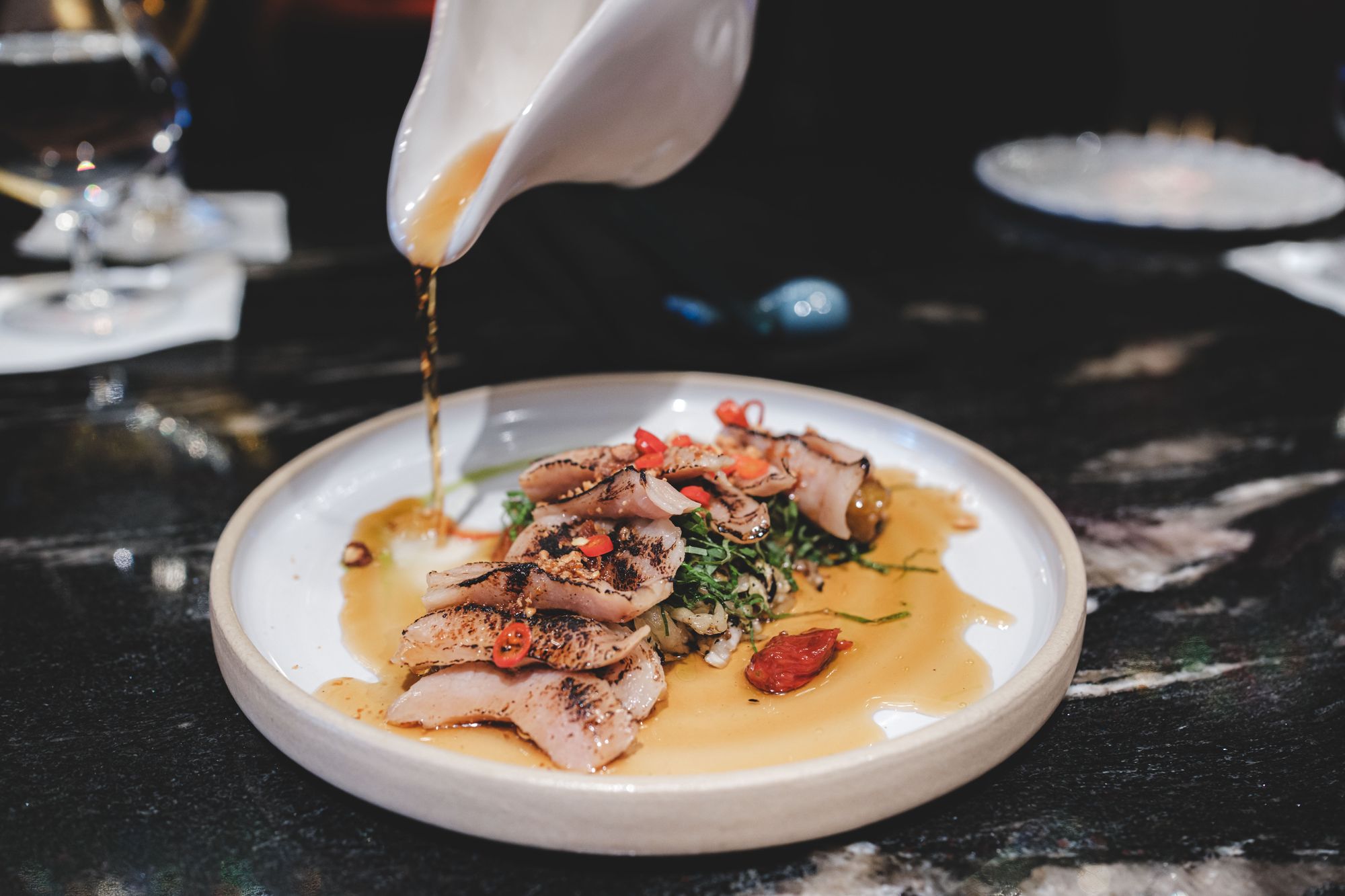 We also had a plate of 5 chicken wings. These were juicy with a good spice on the skin, but this was not an inspiring Korean dish and the presentation was marginally creative for $19.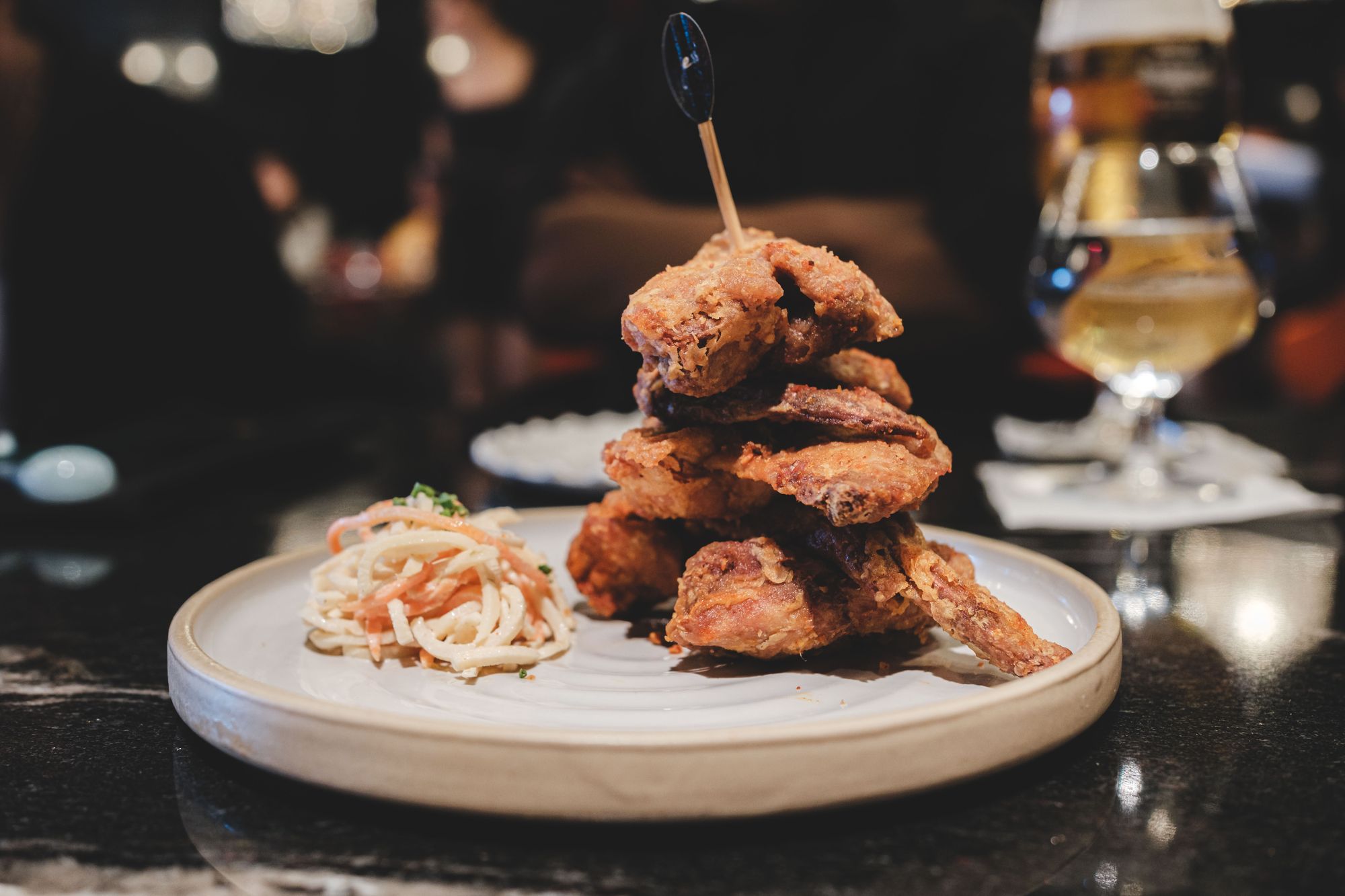 Both the oyster and sunchoke pancakes were fried very well but man were these tiny. You can feel the sting of being in a fancy restaurant ordering carb dishes when you get these pancakes, and this would not be the only example. Out of the two I would get the sunchoke pancake again as this had a nuttier texture that I think was more creative than the oyster pancake. Credit is due though for both being modern takes on the traditional Korean seafood pancake.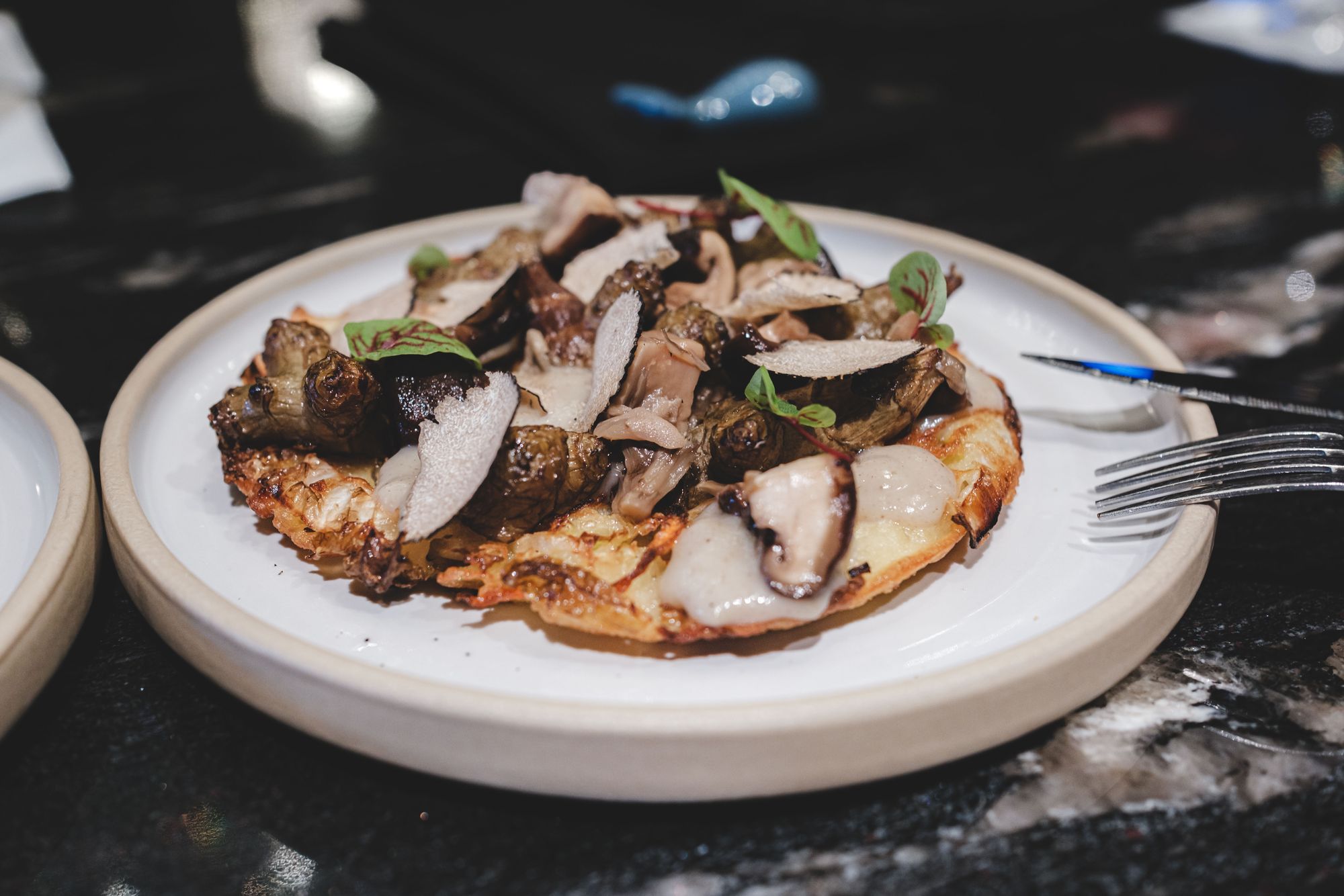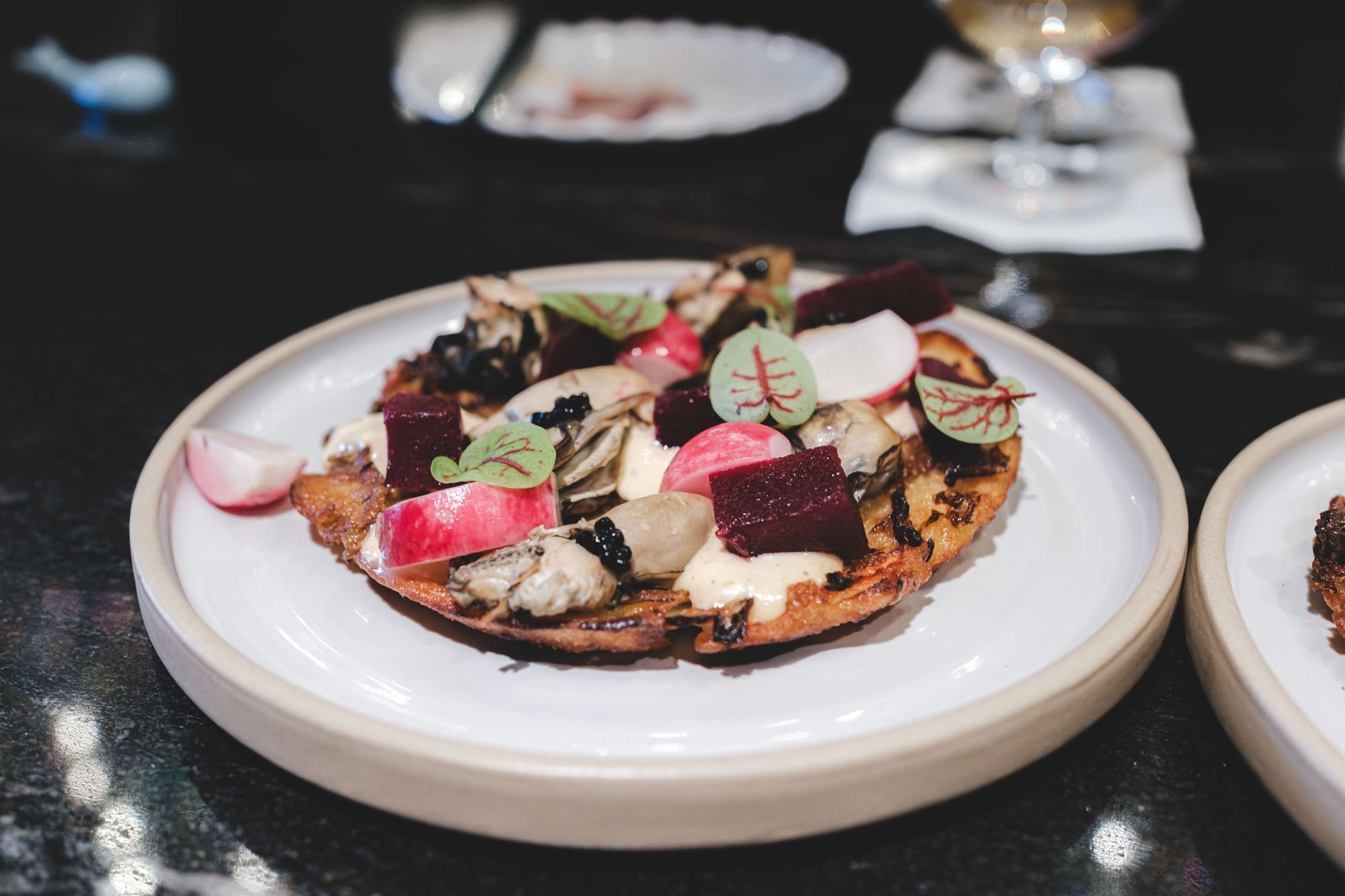 Moving on to the "large" dishes, first up were the braised short ribs, and these were good despite not seeming very modern for Korean. I enjoyed the chestnut apple puree giving things a sweet taste. However, I had no idea that the short ribs were braised with a coffee sauce as the menu indicated – it was too faint.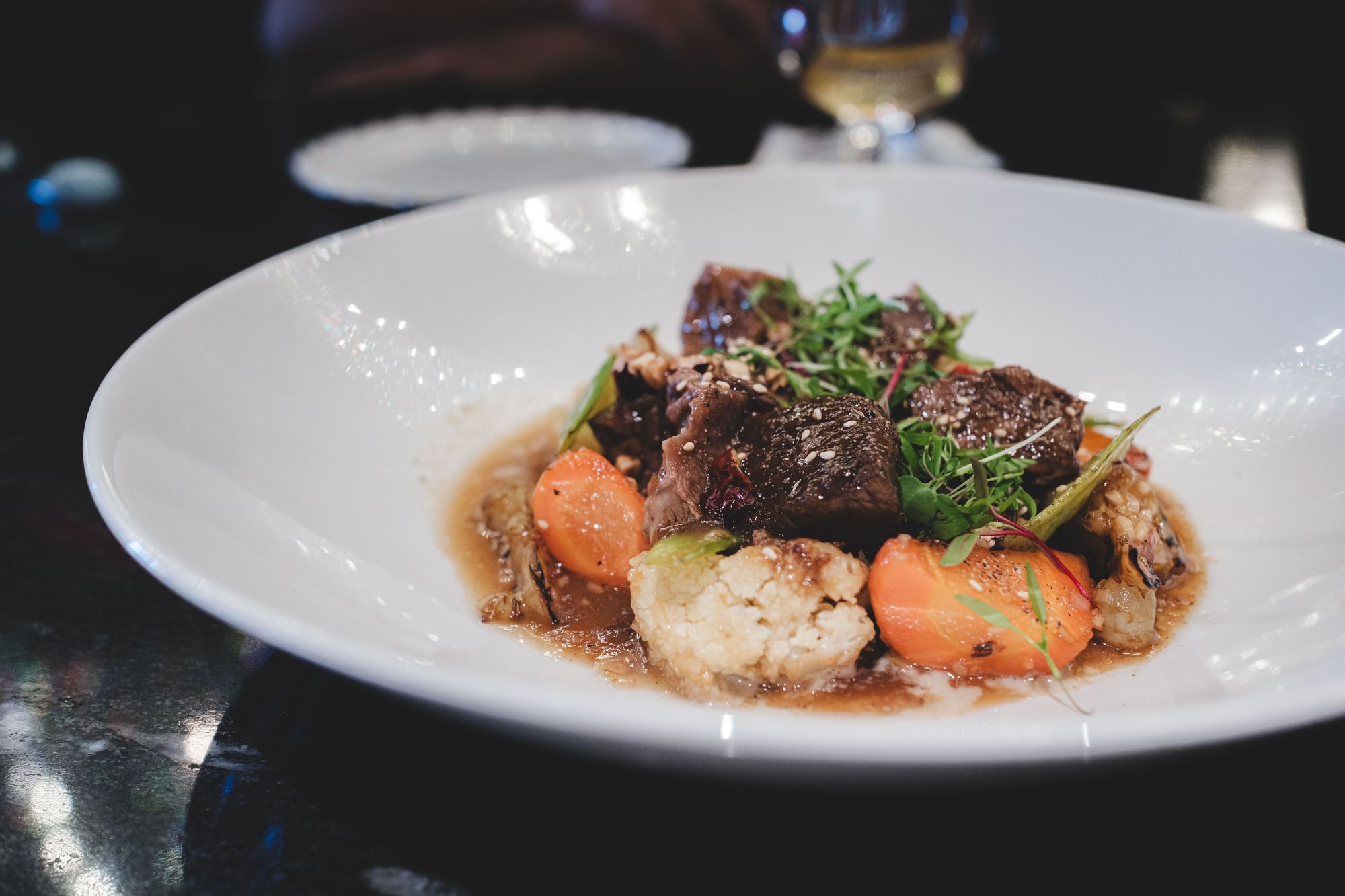 Another large was the spicy noodles, which again felt like a carbohydrate dish that seemed too expensive for what it was. I can see the beef brisket driving up the cost to produce but this was mainly a bowl of chewy noodles and I felt was an another expensive way to leave this meal feeling full. Similar to the short ribs, there was nothing that indicated "modern" to me on this dish.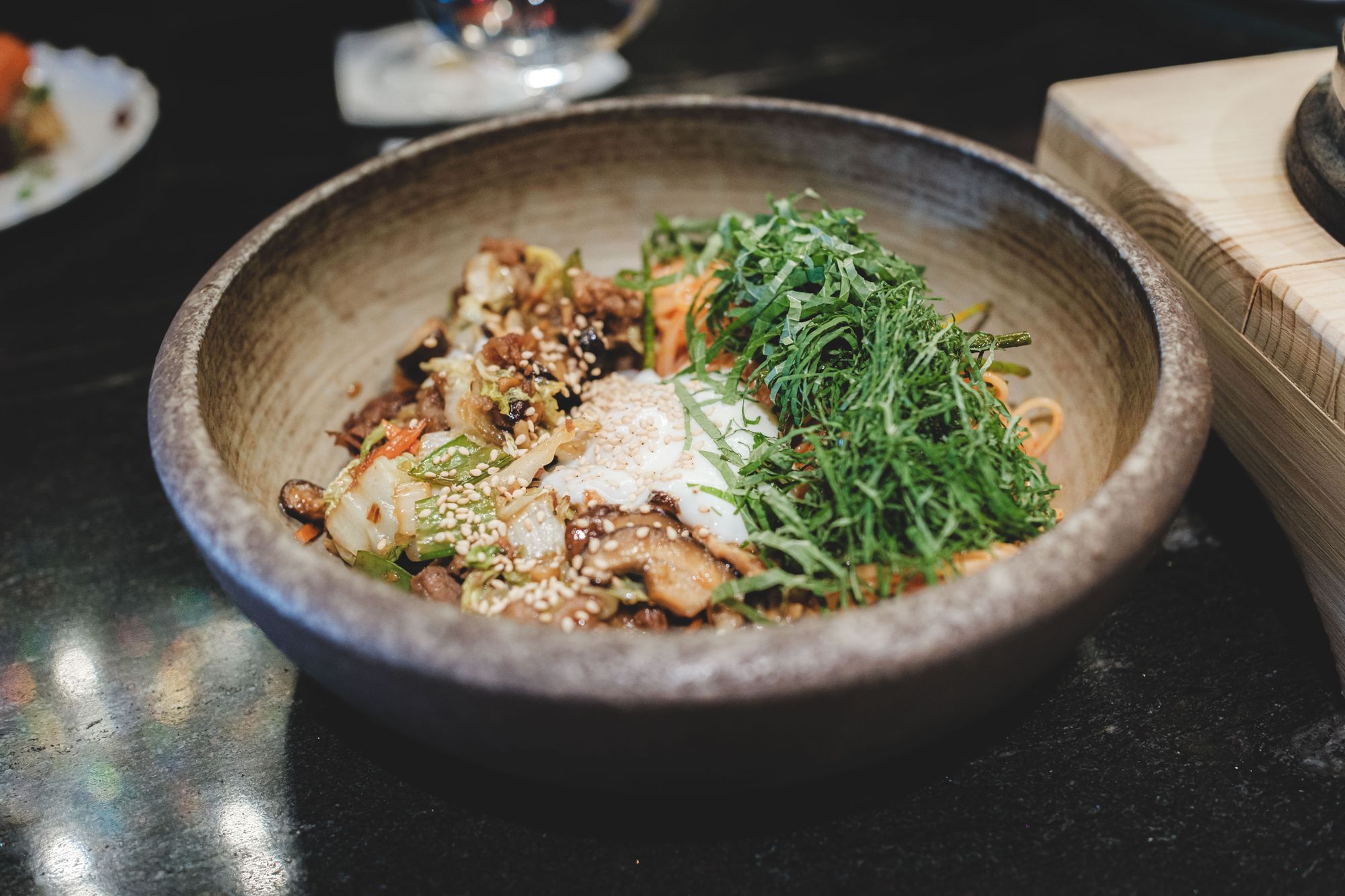 If there is any saving grace to Jess' Restaurant, it's that their signature Korean platter for two is pretty decent. With it, you get the tenderloin, lettuce it wrap it in, all the side dishes you expect in a traditional meal, and a stone bowl of rice to ensure being full. The side dishes are a step above traditional Korean fare and you could do worse for $88 for two people in Kerrisdale. The lettuce and tenderloin is also a step above the usual Korean fare which usually combines the cheapest beef into bulgogi or 'tang'.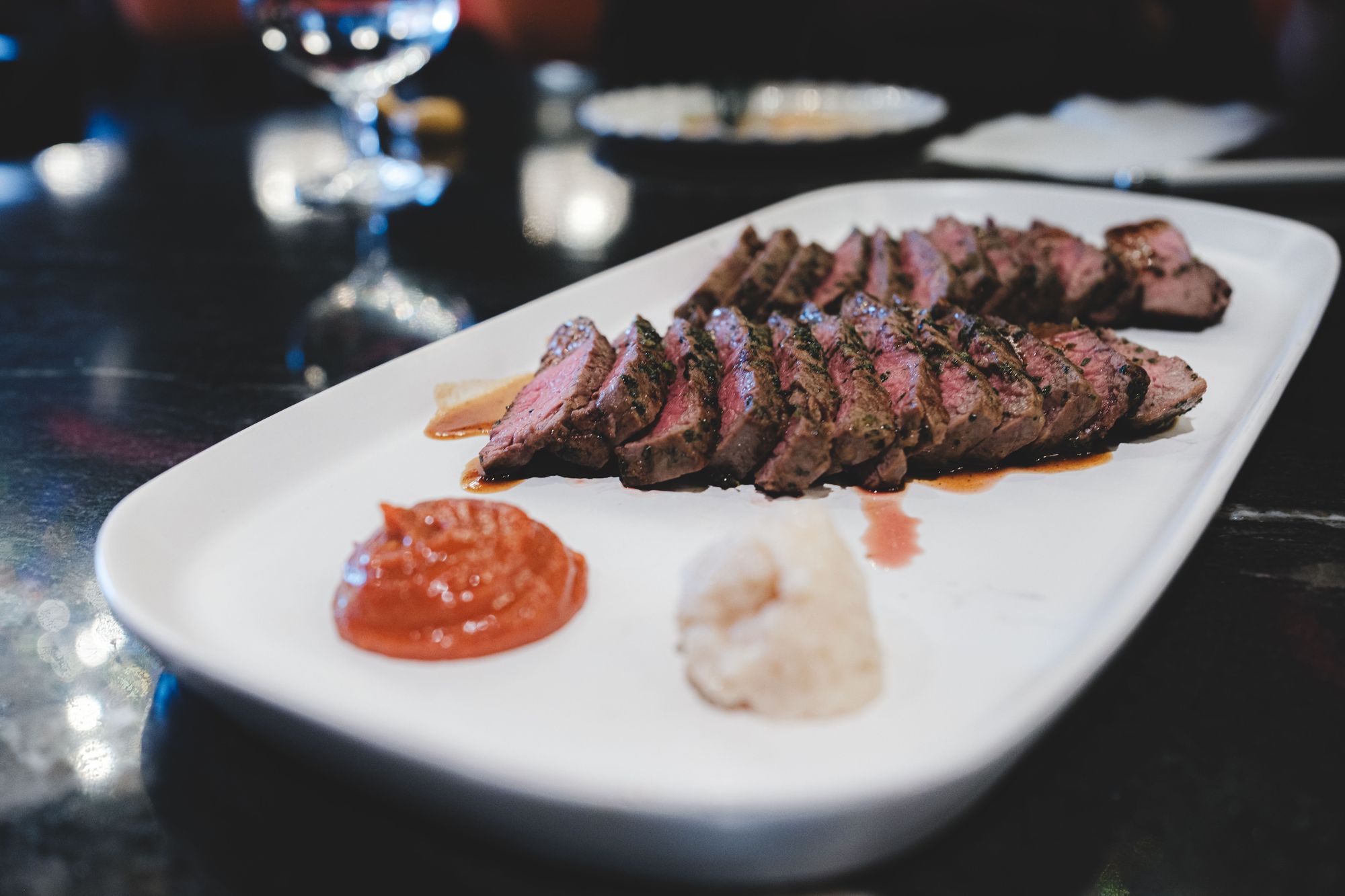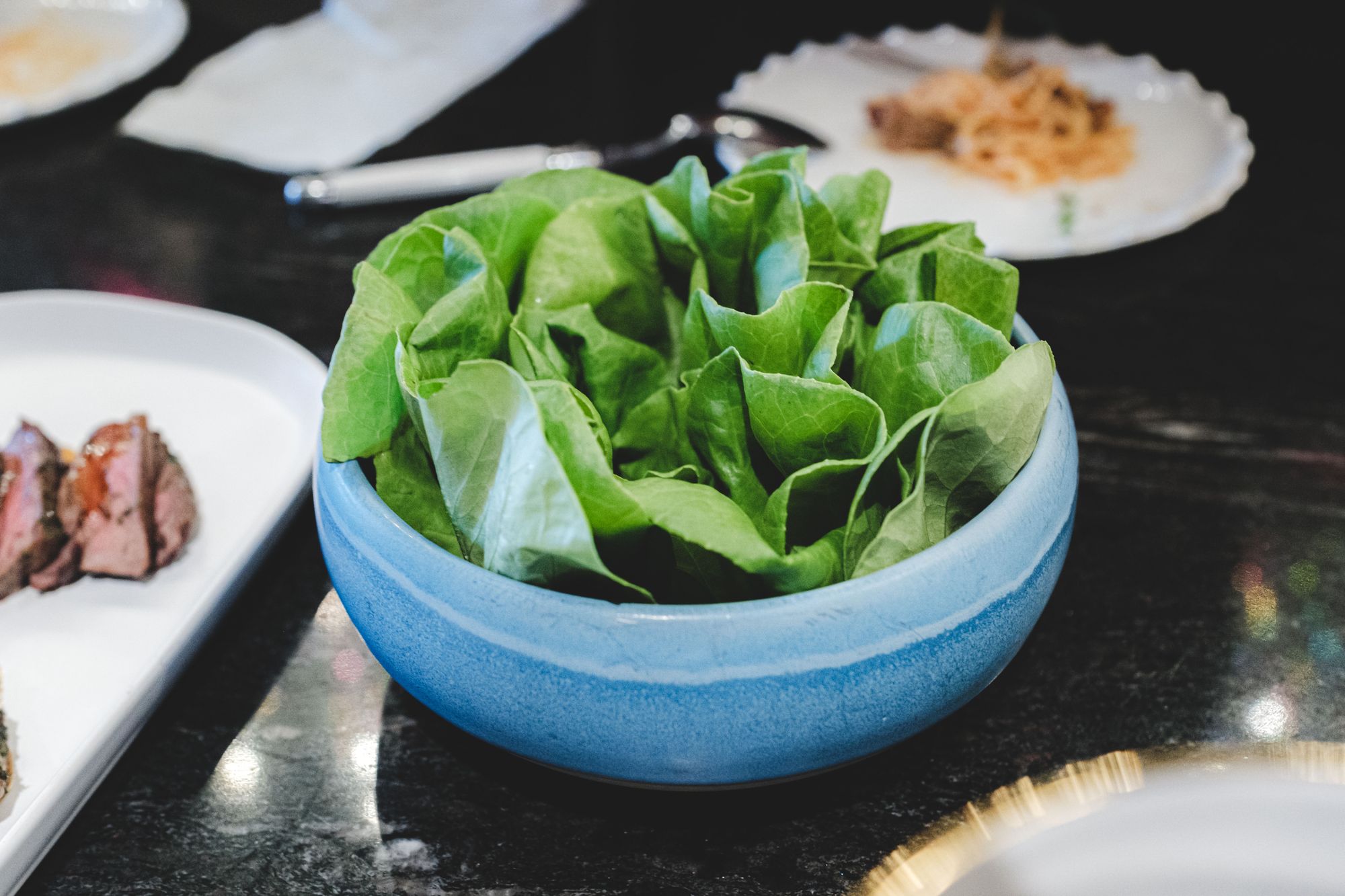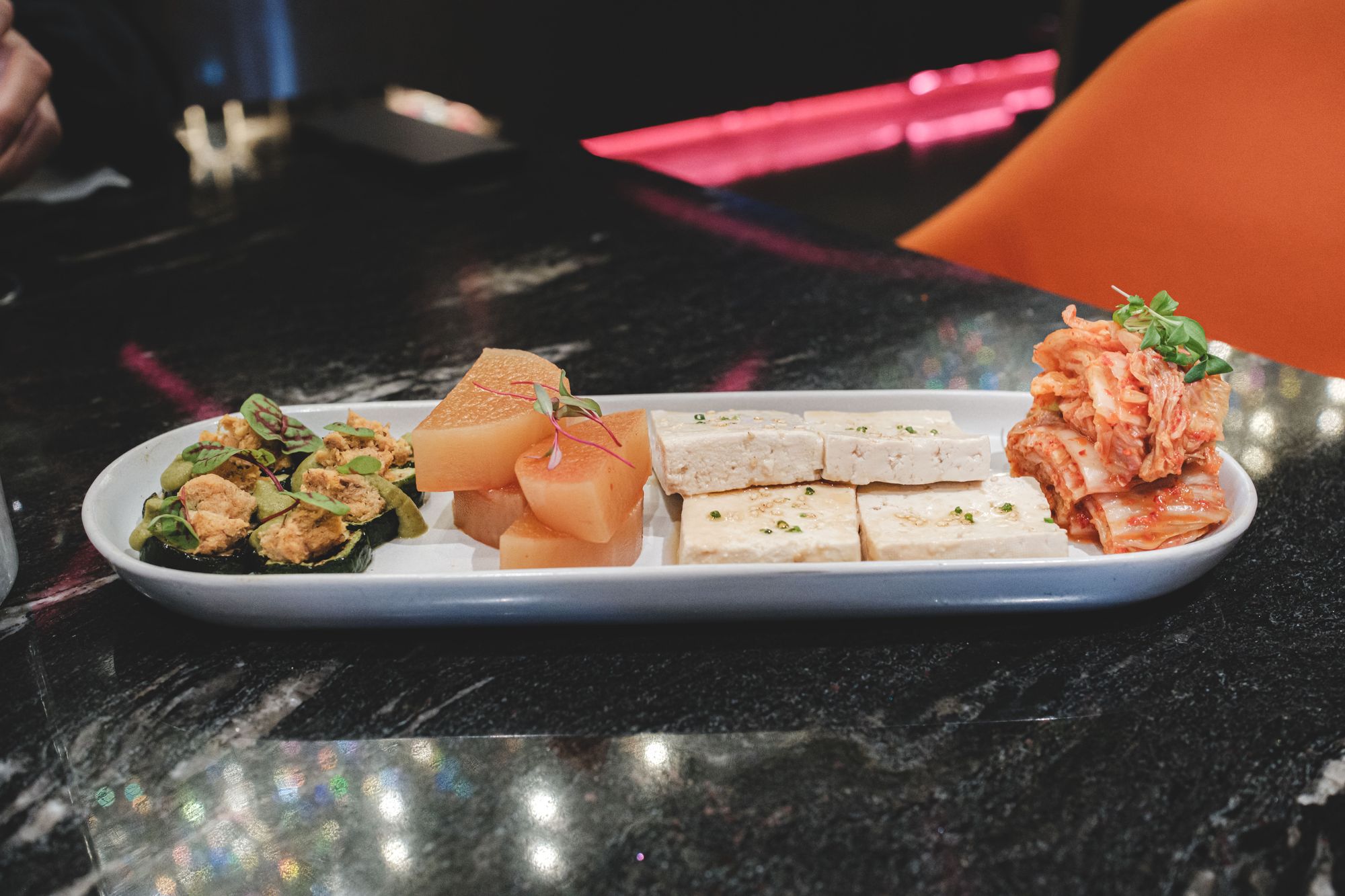 That being said, the hot stone was a little weak and it took ages for our rice to crisp up, such that the rice just ended up cooling to room temperature and stuck to the side of the stone bowl.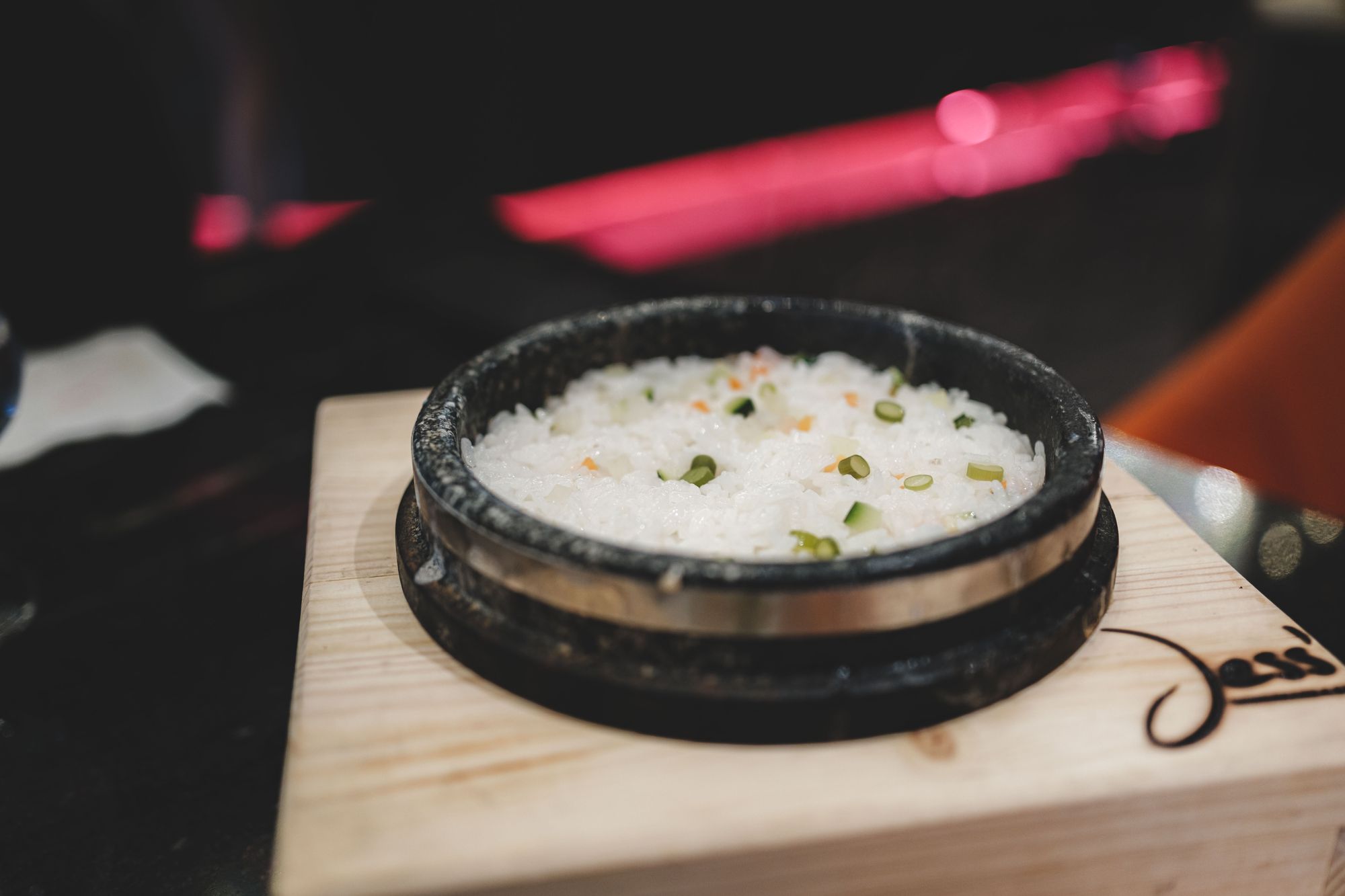 Last but not least, we also ordered a mushroom hot stone rice bowl to ensure we would leave feeling full. Unlike the spicy noodles or the pancakes, I felt the $30 for this dish was more justified because above a bed of rice and mushrooms is a bed of fresh truffle which gives the dish a huge lift in umami that you could combine with the side seaweed, chili pepper, and anchovy paste.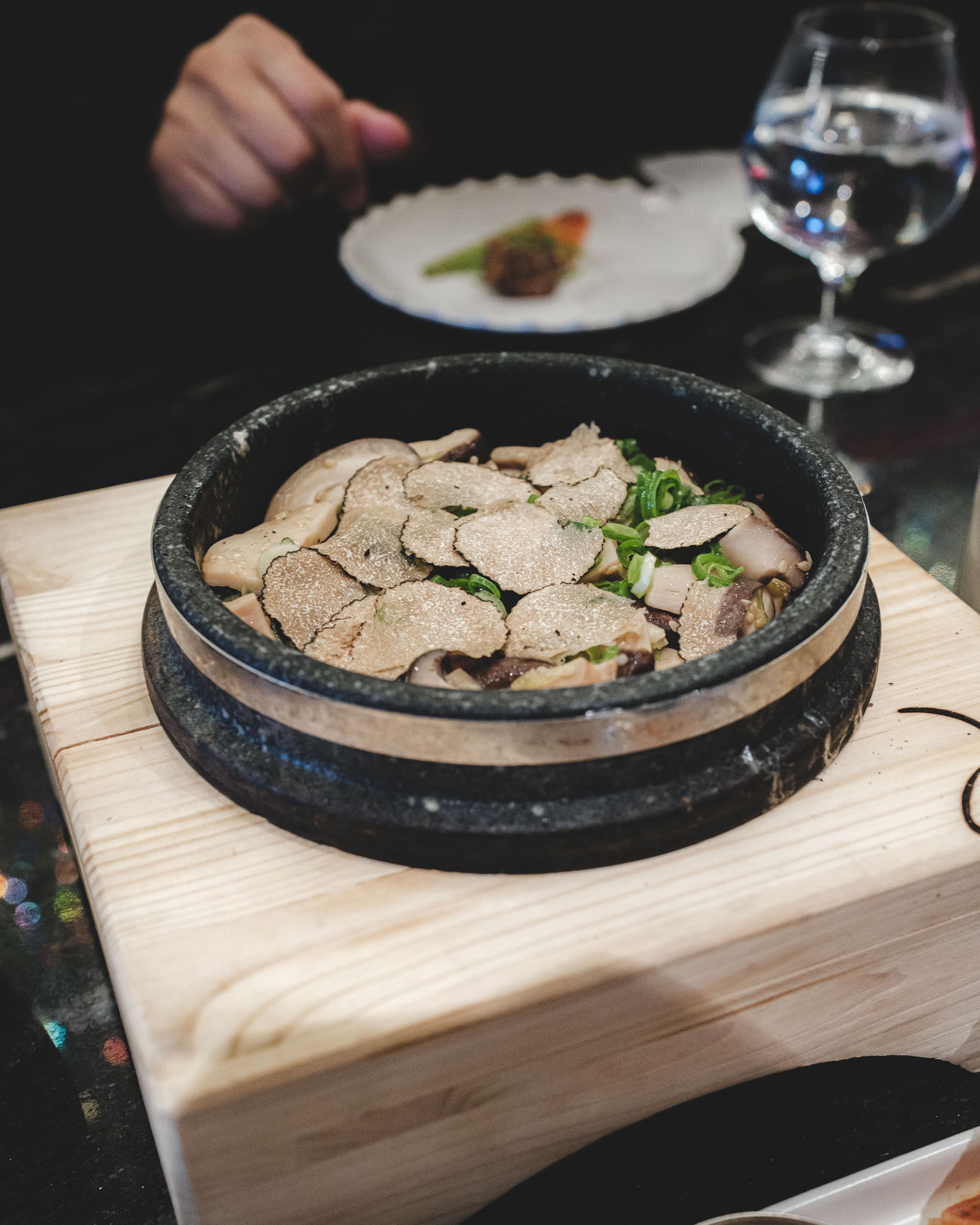 Vibes
It is no secret that most people who want a luxurious vibe will come to Jess' Restaurant for exactly that. I spotted a couple of other tables taking video on their way into the restaurant and posing for more photos at the restaurant bar. I wouldn't blame you if you thought the venue used to be a jewellery shop, but it was actually another restaurant. There is seating inside for a total of about 80 guests in large family-style tables, smaller tables, and booths. To their credit, there is no Korean restaurant in Vancouver with a vibe like Jess', so that's something unique going for it.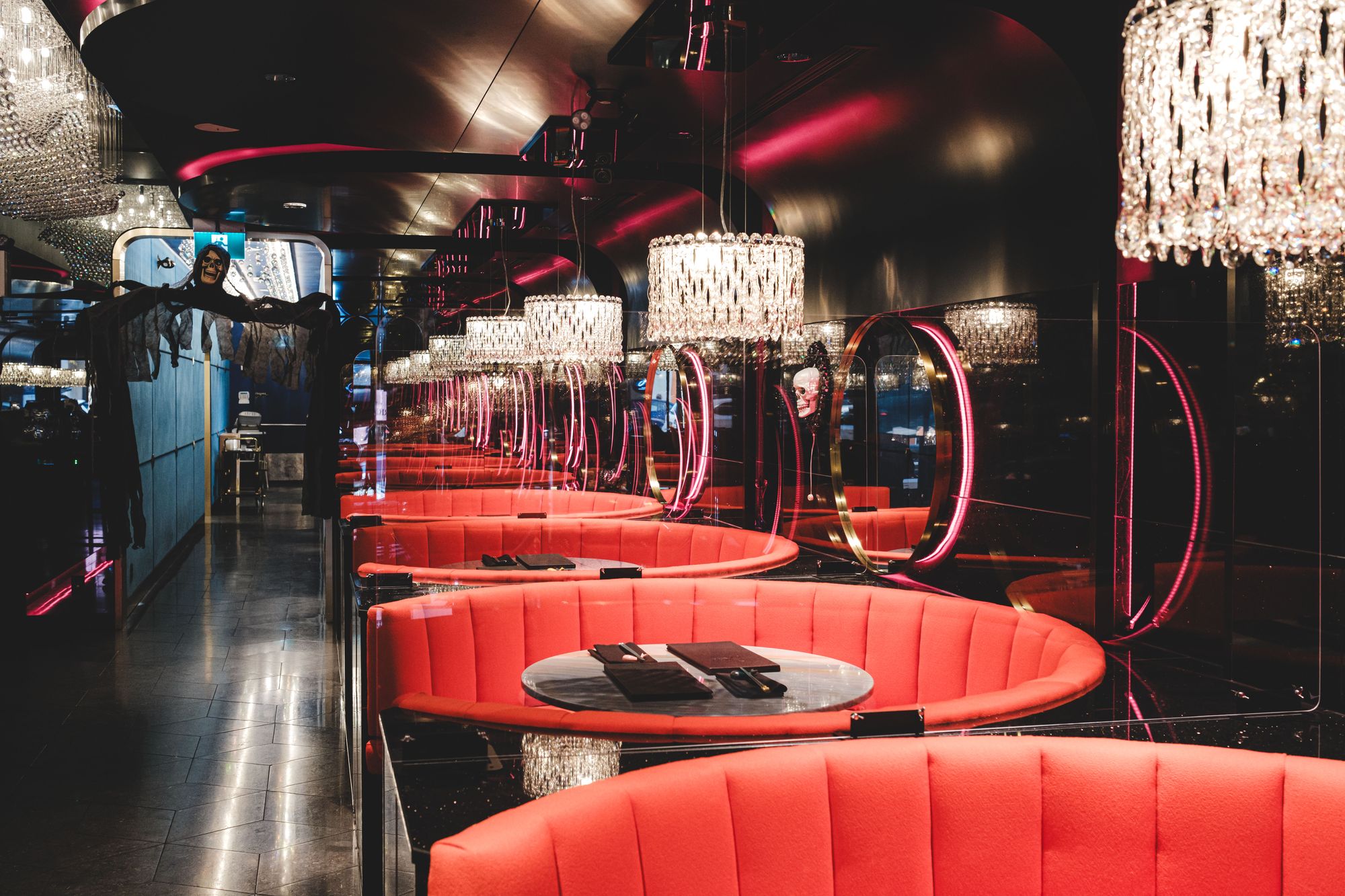 Another fun note inside is that the men's washroom has a chalice of coffee beans sat next to the toilet I guess as a maneuver to keep the smell down. I wonder if these are the same coffee beans sourced for braising the short ribs.
Service:
While Jess' Restaurant is priced like a fancier restaurant, the service is about what I'd expect for a restaurant half the price. While the food came out in a timely manner, the servers bringing it served it with little fanfare and no instruction for some of the more complicated dishes. As an example, the Signature Korean Platter for 2 is 4 pieces: the stone bowl rice, the side dishes, the tenderloin, and the lettuce, but it was left to us to figure out to wrap the tenderloin in the lettuce, and to combine the rice with the side dishes and pair as a carbohydrate. I was a little surprised at having to discover this myself.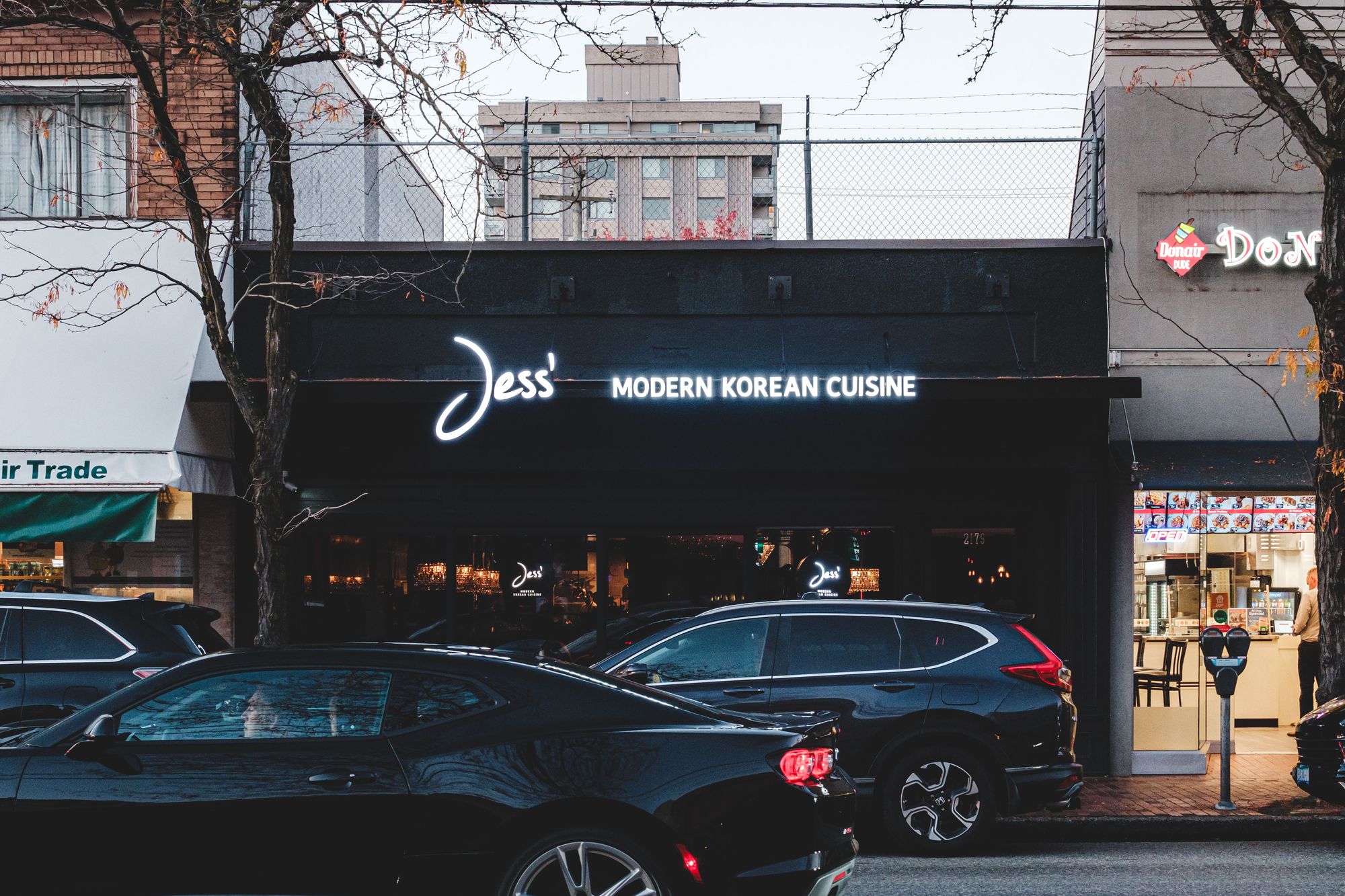 Reservation-wise, because I was making a reso for 6, I also had to submit my credit card details to hold a deposit in the case our party didn't show up. I actually like this system because it means flaky parties can't reserve which makes it easier to get a reservation. That being said, the restaurant was maybe 40% full at its peak during our stay so getting a table on a Saturday night doesn't seem too difficult.
Final Thoughts:
One-liner: Modern Korean that is priced like a fancy midrange restaurant but most of the menu and service is still at the level of a traditional homestyle Korean spot
Highlight: Signature Korean Platter for 2
Price per person: $50-$80
Would I go back? No.