This one is going straight onto my guide of Best Unique Cafes in Vancouver. What sets Novella apart is its remarkable lineage, being the brainchild of the same visionary minds behind the Michelin-starred Published on Main. This pedigree is immediately evident as you step inside, with the cafe exuding an air of sophistication reminiscent of high-end coffee establishments. However, Novella is more than just a pretty face; it's a place that truly lives up all that is ...ahem, published about it.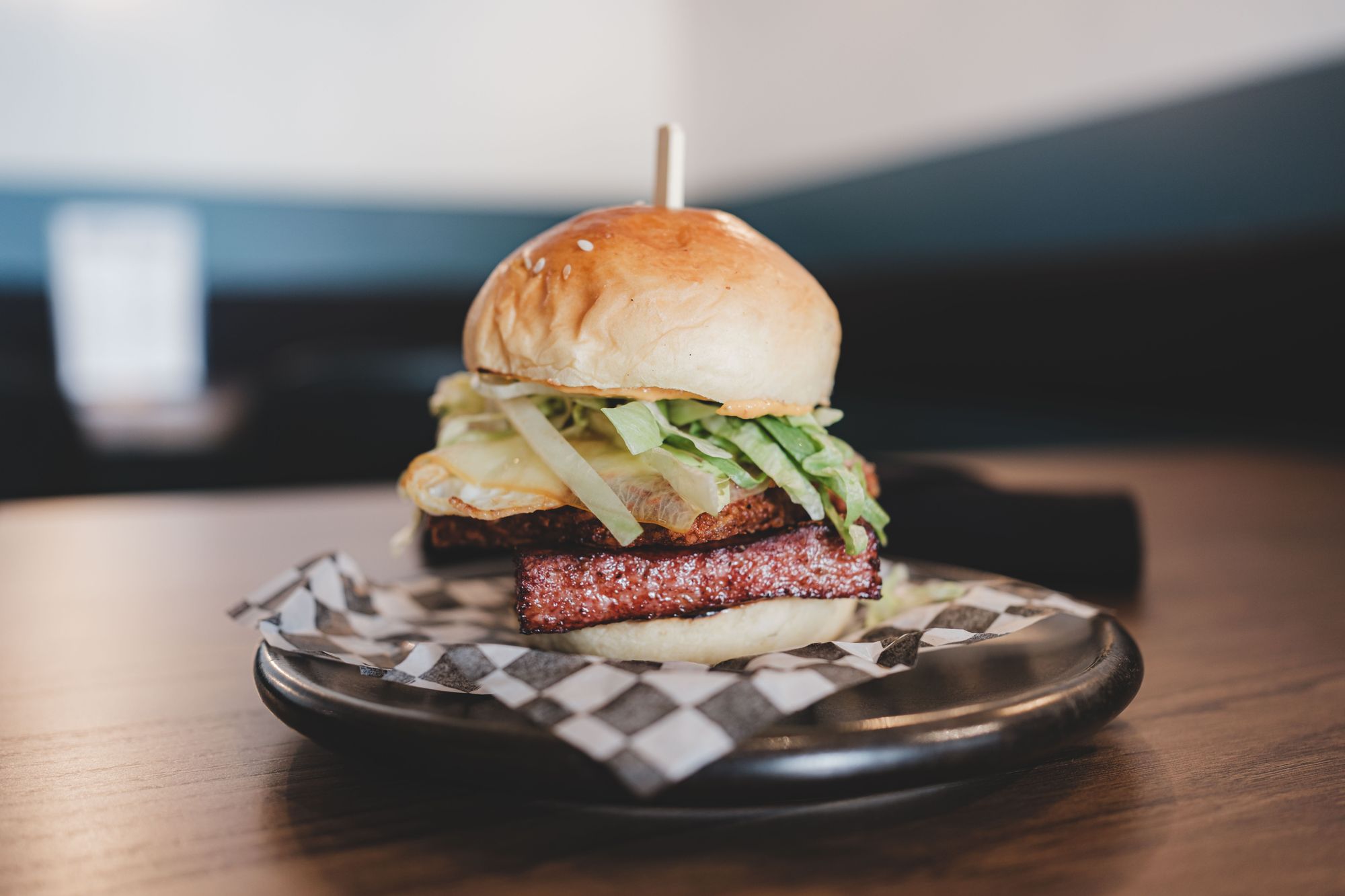 Food and Drink:
Team Lido came here for a Sunday morning brunch and I had a great taste of the following:
Flat White ($4.75)
Sparkling Blueberry Soda ($8)
French Omelette (~$18)
gruyère, fines herbes, grilled sourdough⁠
Turbo Breakfast Sandwich ($13)
The flat white is a testament to the coffee craftsmanship here. While it may be among Vancouver's pricier options, it surpasses expectations with its impeccable microfoam, absence of any stray grounds, and captivating latte art. Instead of the usual leaf motif, our cup featured a captivating cross-section resembling a head of cabbage. Novella offers both standard and specialty drips, catering to the coffee connoisseur in you. Notably, their espresso bean collaboration with House of Funk Brewing yields a Guatemala bean with delightful red fruity notes.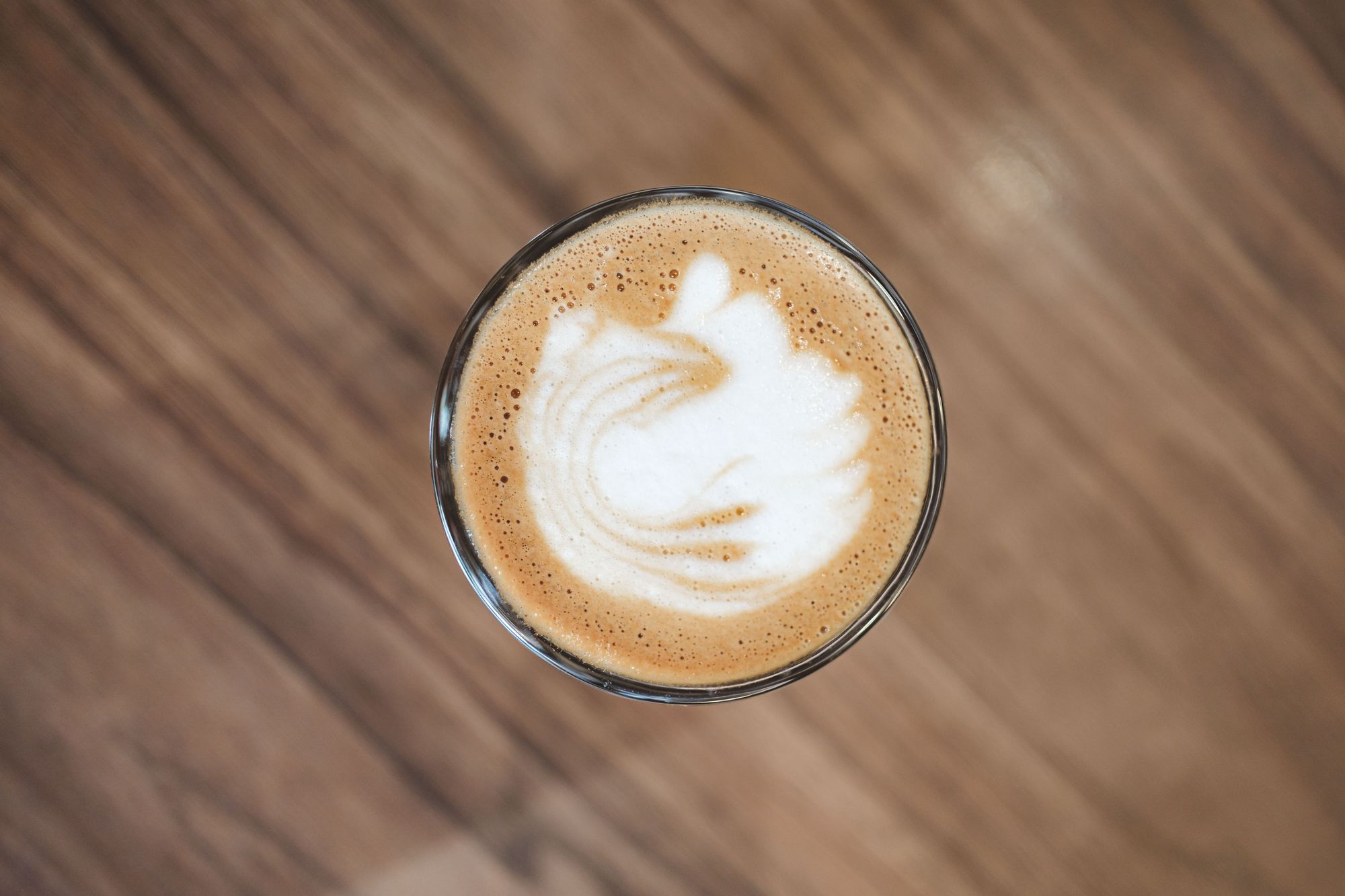 The other drink we had was the sparkling blueberry soda. While full of flavour, this did not have as much carbonation in it as I would have liked, even by drinking with a straw. At least if you don't drink coffee, you have options for fun drinks – just be prepared to regular restaurant prices for them.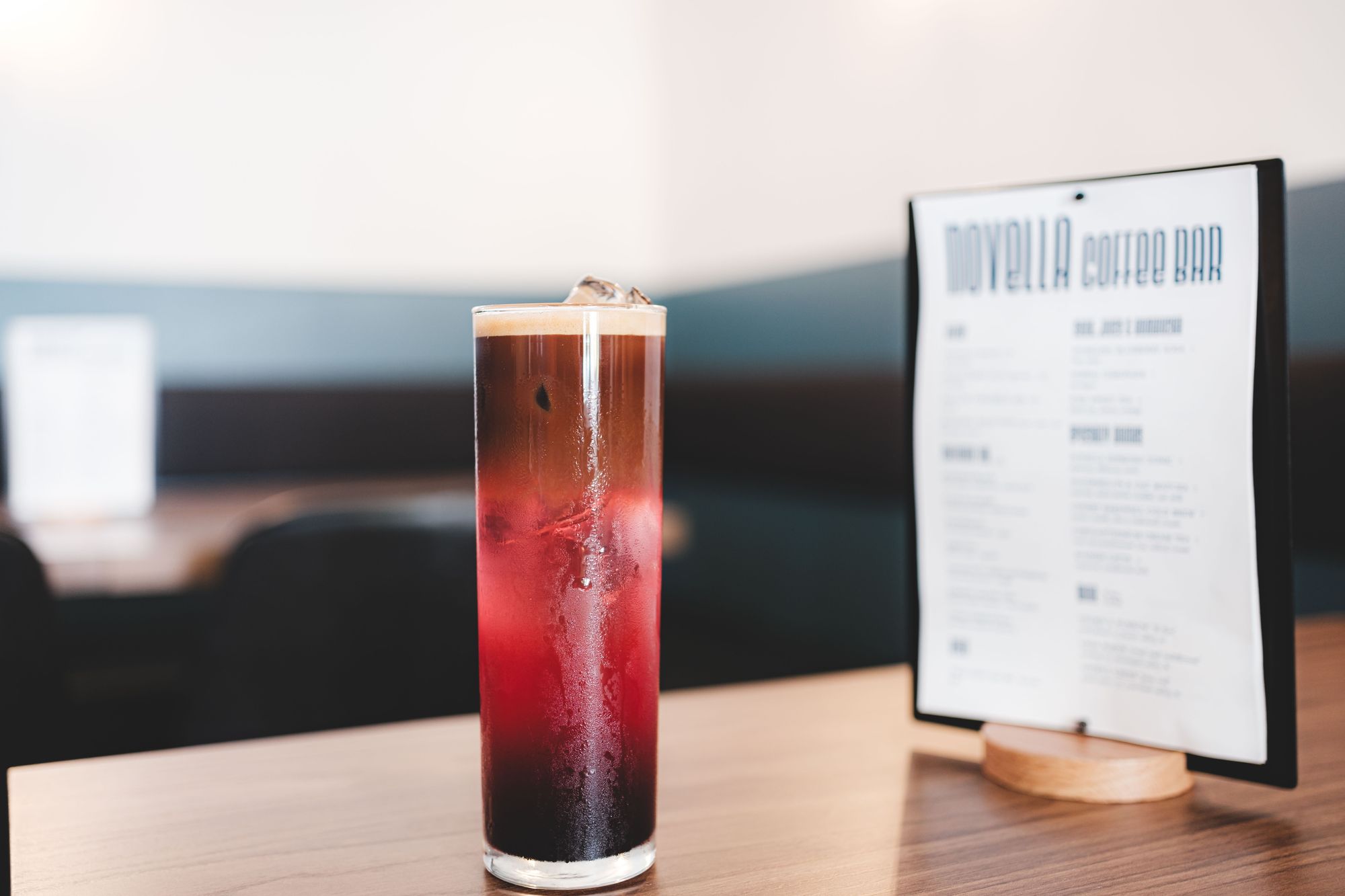 The French omelette isn't available anymore but in the summer season it was a plate of silky eggs served with a dusting of gruyère, herbs, and grilled sourdough. The texture of this omelette is what elevated this to "Michelin"-tier omelette. Just look at how smooth the surface is. You can tell a proper omelette pan was used and I appreciate the huge attention to detail to ensure nothing overcooked. It almost looks like a crepe with how few the air bubbles are. The grilled sourdough on the side is also no joke. I don't know who Novella's bread vendor is but this sourdough was on the level of Fife and The Bench who I consider some of the best in Vancouver.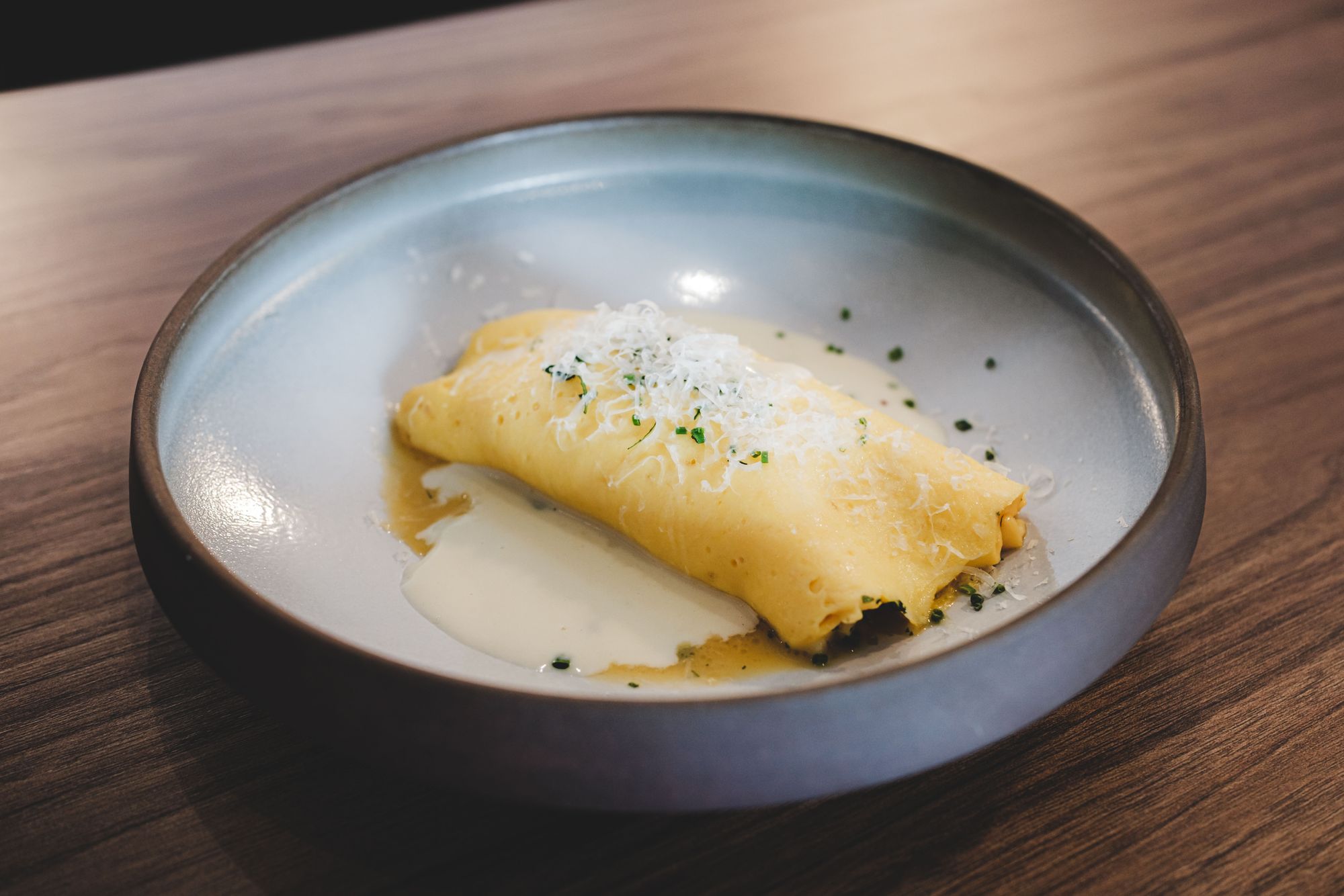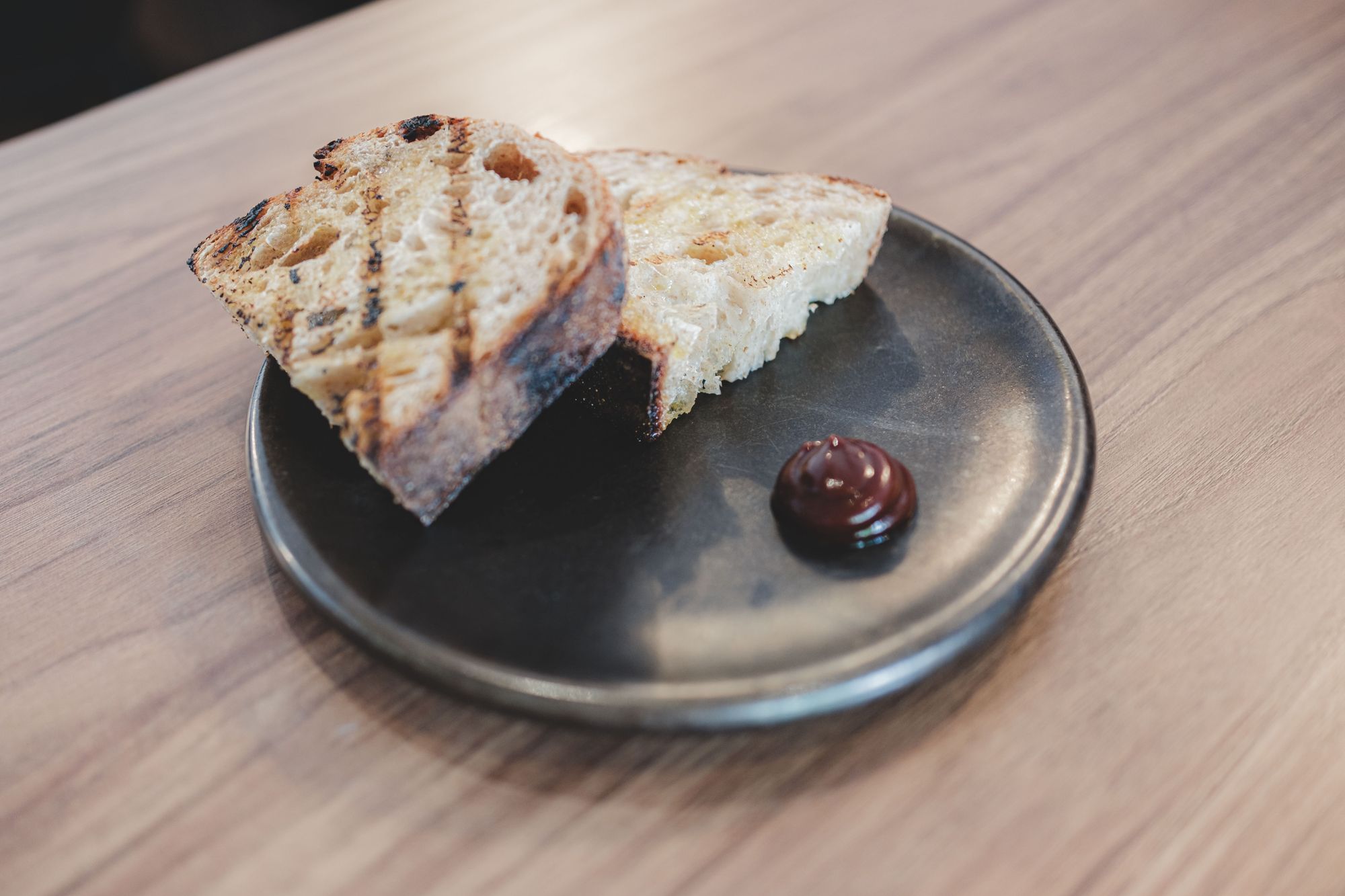 Last but not least, the turbo breakfast sandwich remains a star on the menu. Sandwiched between house-made milk buns, this tower of delight boasts potato rosti, finocchiona sausage, egg, smoked cheddar, and "turbo mayo." The flavor combination is divine, with the smokiness of the cheddar complementing the zesty "turbo mayo." Its presentation is equally stunning, with crisp charred corners on the rosti and sausage. Among Vancouver's breakfast sandwiches, this one easily ranks among the top three (thinking against other options like Kafka's and Nemesis in the cafe landscape).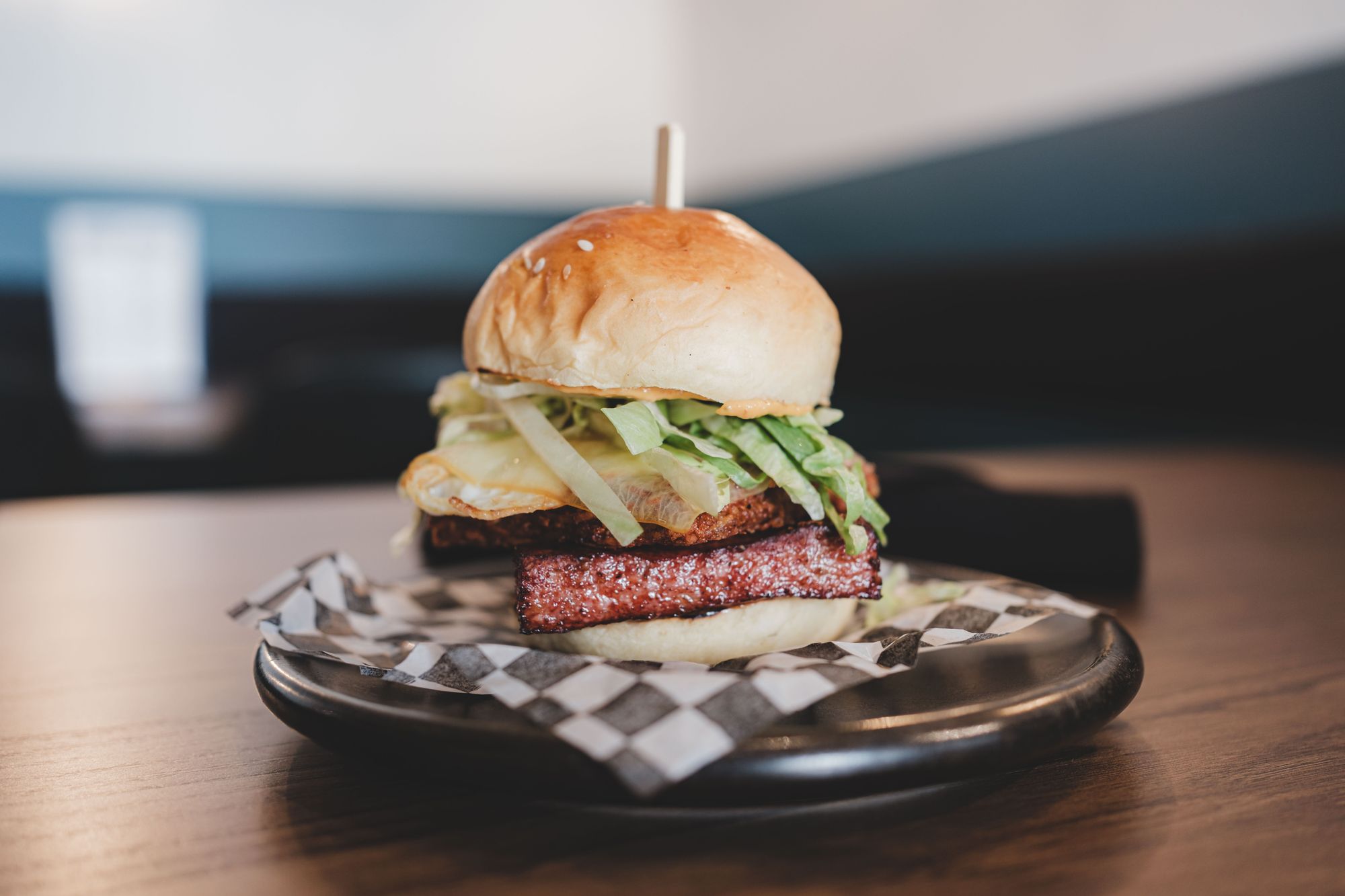 Vibes:
Novella Coffee Bar takes up residence in the former Josephine's Restaurant, and while the bones of the former Filipino business are there, fixtures have all been overhauled with a variety of seating (high-tops, booths, tables) and a fresh coat of paint. Since it's a counter-service cafe, you get to seat yourself wherever you want. Maybe you want something a little cozier so you choose the tables in the back by the wine glasses. Maybe you want something with a little more energy so you choose the high-tops in the central atrium. In total, there is seating for about 70 guests and the interior will make you want to stay as long as you can.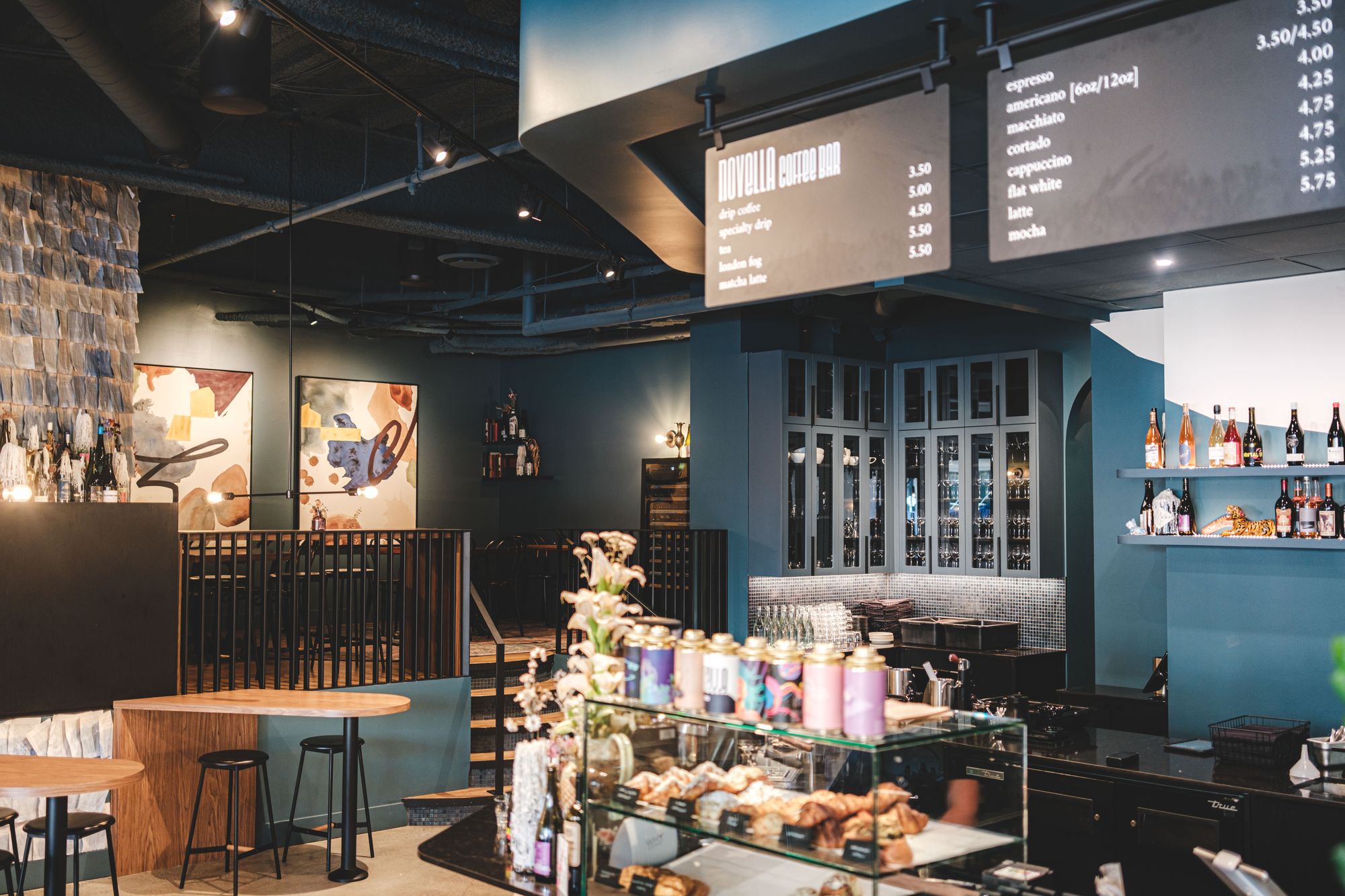 If you don't want the Novella Coffee Bar experience to end with the front door, they also have a dry goods store attached to the main dining room. I didn't get a chance to explore it though because the dry goods store opens closer to noon and we were there in the morning.
Service:
Novella Coffee Bar is more than just a coffee bar, but it is a counter-service experience. Once you place and pay for your order, you are given an order number and the staff will find you as your drinks and later food are prepared. It took about 5 minutes for our coffee to come out and another 10 minutes after that for the food, so it was quite quick. I couldn't see how to bus our table or if that was expected so I just brought our dishes back to the main counter and the staff member was happy to receive it.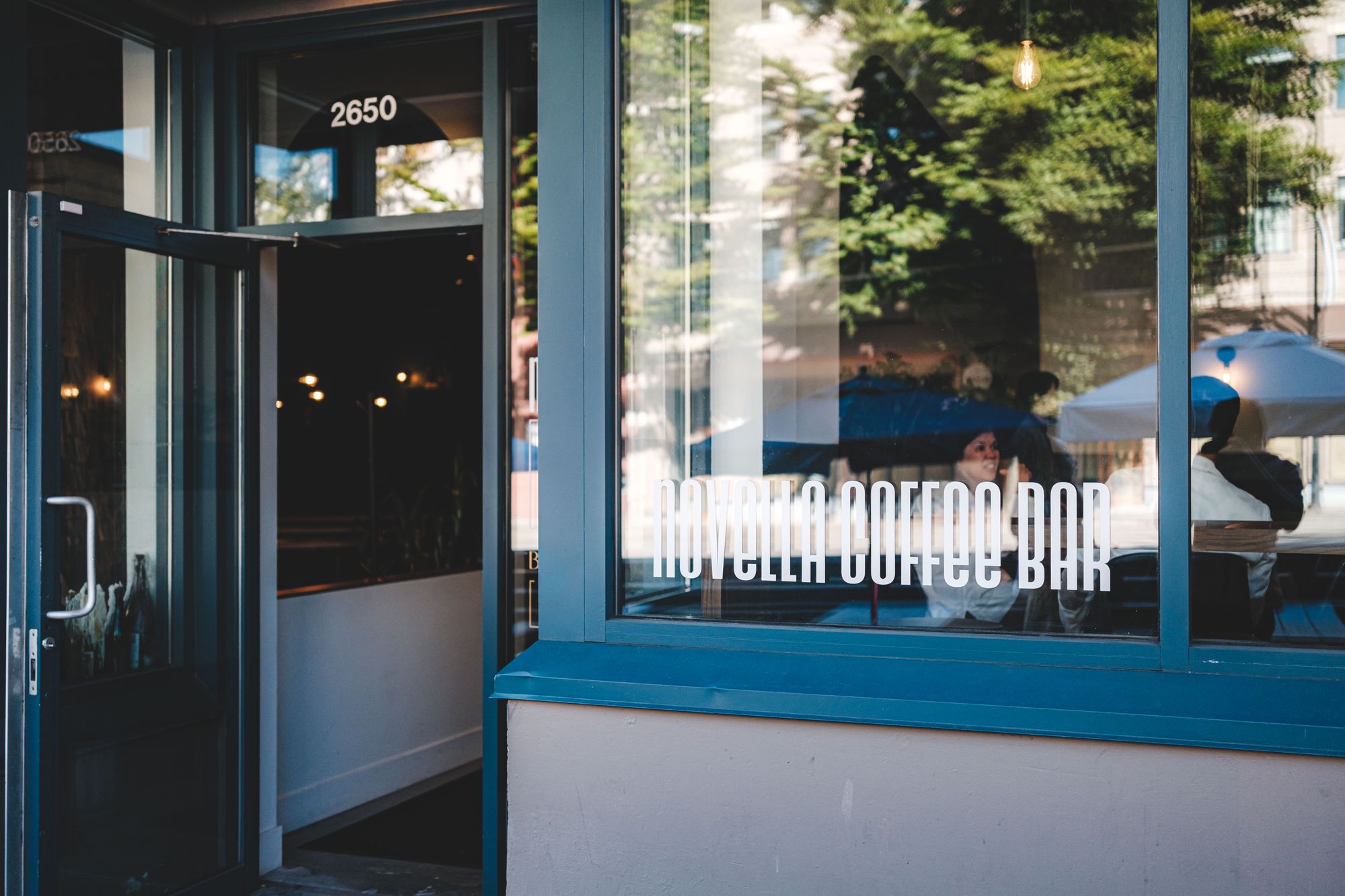 There are no reservations available for Novella but all the ingredients are present to make this a very busy spot especially because at night the business turns into Bar Susu. To avoid potential disappointment, I recommend coming close to opening like we did. There were no problems finding a seat at 10:30am on a Sunday.
Final Thoughts:
One-liner: A challenger to Vancouver's best cafes is on the scene and they have a killer breakfast sandwich and all the coffee you could want as long as you are prepared to pay for an elevated experience
Highlight: Turbo Breakfast Sandwich
Price per person: $10-$30
Would I go back? Yes.