A visit to Harrison Hot Springs means visiting a small village in the Fraser Valley Regional District. A couple of weeks ago, I was given an opportunity to visit a segment of businesses in the Circle Farm Tour. Of these, Morgan's Bistro, located in the Harrison Beach Hotel, was the dinner destination for our stay. This family-owned restaurant offers upper midrange eats with a specialty in local vegetables so I was real keen on checking out the menu.
Disclosure: This was a complimentary meal as part of a media visit of the Circle Farm Tour. All opinions are my own.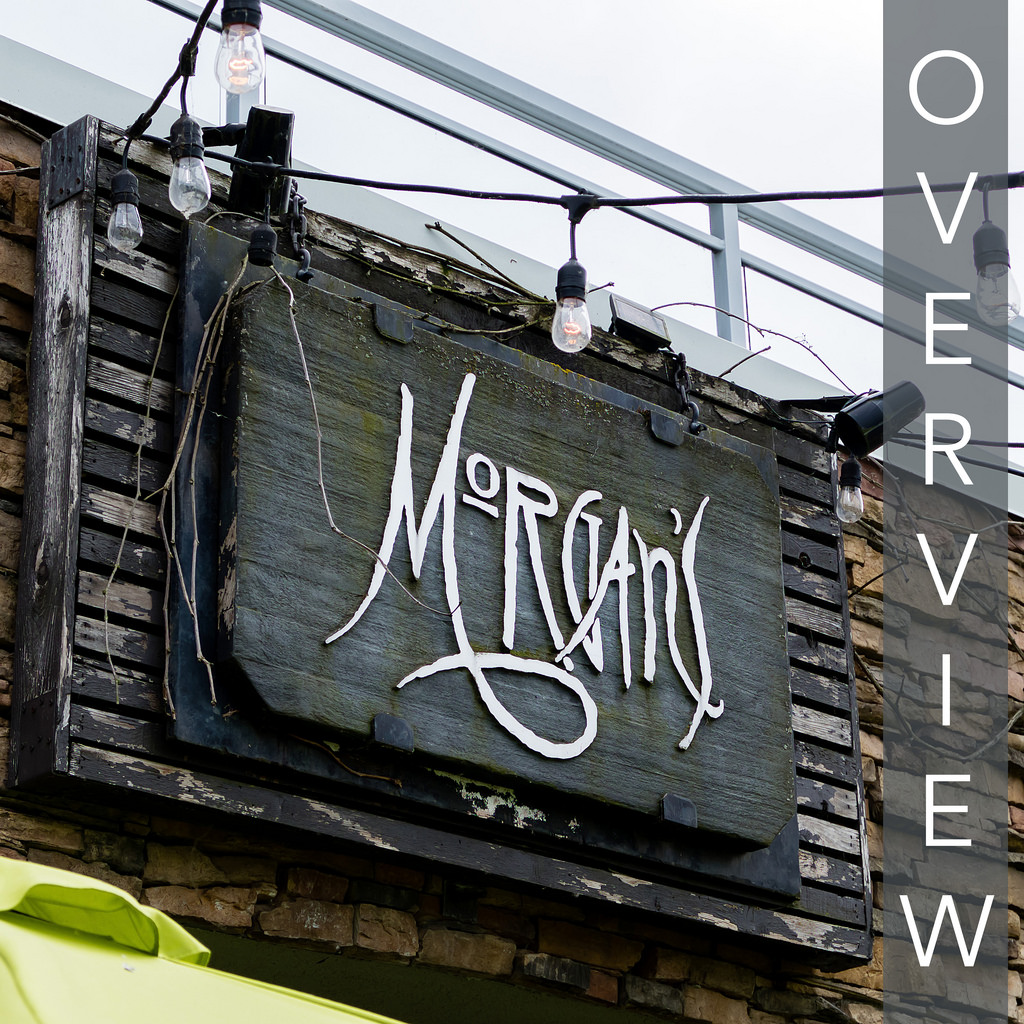 Food and Drink:
Team Tastic came here for a Monday dinner and I had a great taste of the following:
Eggplant Napoleon ($14) - Local organic eggplant dredged in Japanese breadcrumb and layered in a slow oven-roasted tomato sauce, finished with grana padano cheese
Duo of Fraser Valley Duck ($38) Oven-roasted duck breast and confit of duck leg in a wild blackberry balsamic reduction, served with roasted new potatoes and local harvest farm vegetables
Rack of Lamb (~$37) Grilled herb encrusted rack of lamb served with house-grown organic mint sauce (Granny's recipe)
Crème Brûlée (~$8)
We started the meal with house-made bread and a small pool of olive oil + balsamic vinegar. I enjoyed the fluffy focaccia-ness of the fresh bread.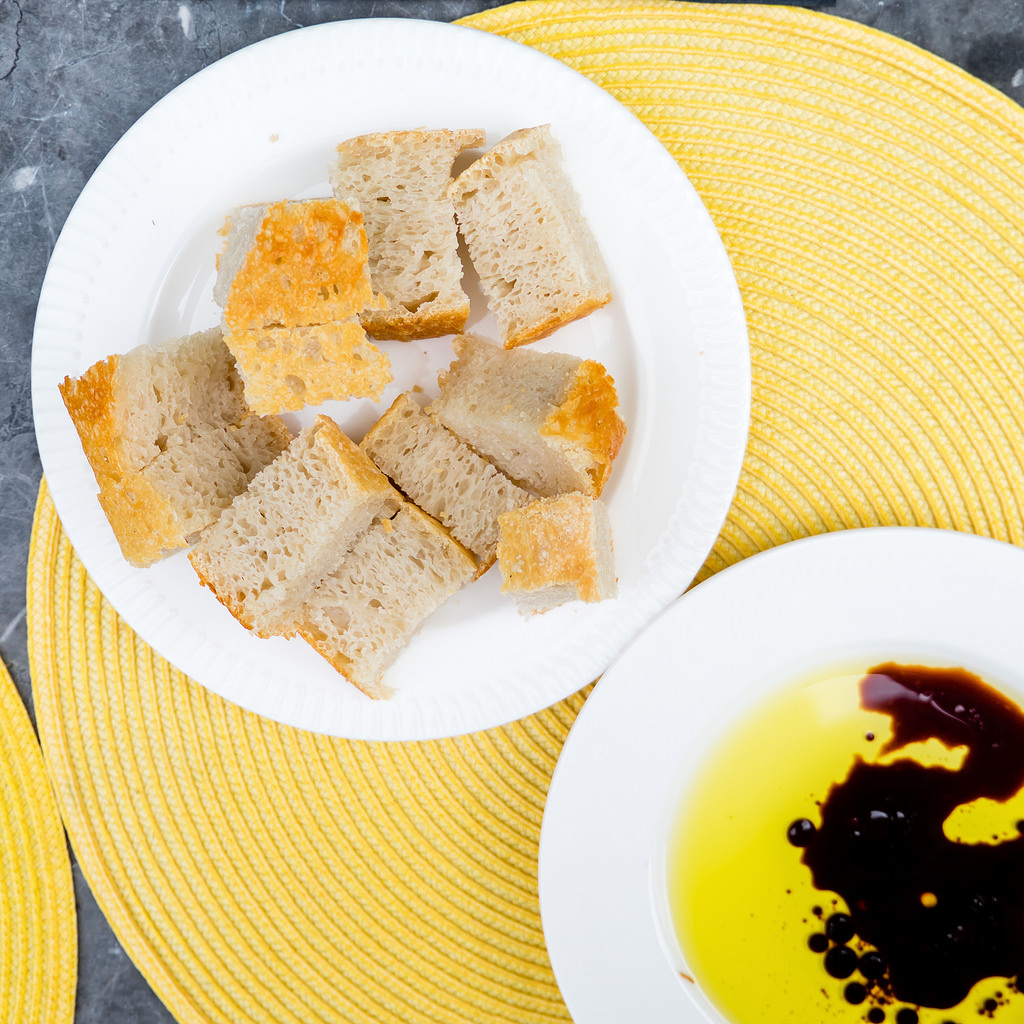 House-made Bread and Olive Oil
The eggplant napolean was a very interesting appetizer. I'm used to eggplant served julienned or diced, but the (local!) eggplant at Morgan's Bistro was a creative pancake slice. Couple this with the breadcrumb and a good balance of acidity in the tomato sauce and this was a scrumptious and fun appetizer to start the meal with.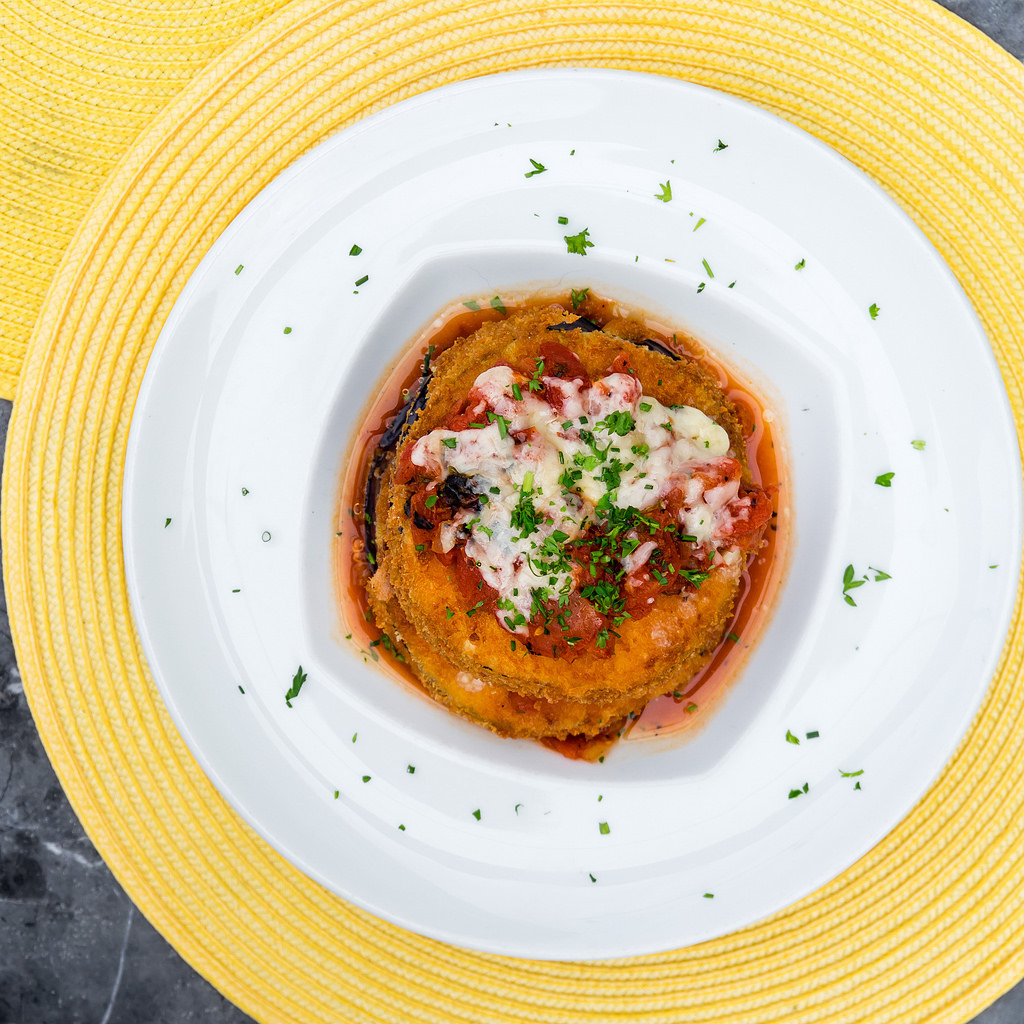 Eggplant Napolean
The duo of Fraser Valley duck was another local treat. The norm in restaurants is you'll get either the leg or the breast of duck, but Morgan's Bistro gives you both in a locally-sourced duck. This is great for protein lovers but I found equal joy in the roasted potatoes which emitted a satisfying pop as I bit into the potato skin. The vegetables (purchased on the daily from surrounding farms) were similar in satisfaction and were a joy to swirl in with the wild blackberry balsamic reduction.

Duo of Fraser Valley Duck
The rack of lamb was a beautiful dish in presentation and featured a mint sauce recipe passed on through generations. The sauce was a curious amber colour but added a refreshing finish to the lamb which was cooked just right to retain its juiciness. If you're a fan of grabbing your meat by the bone, the rack of lamb is a joy. This lamb dish featured the same locally-sourced roasted vegetables as the duck above.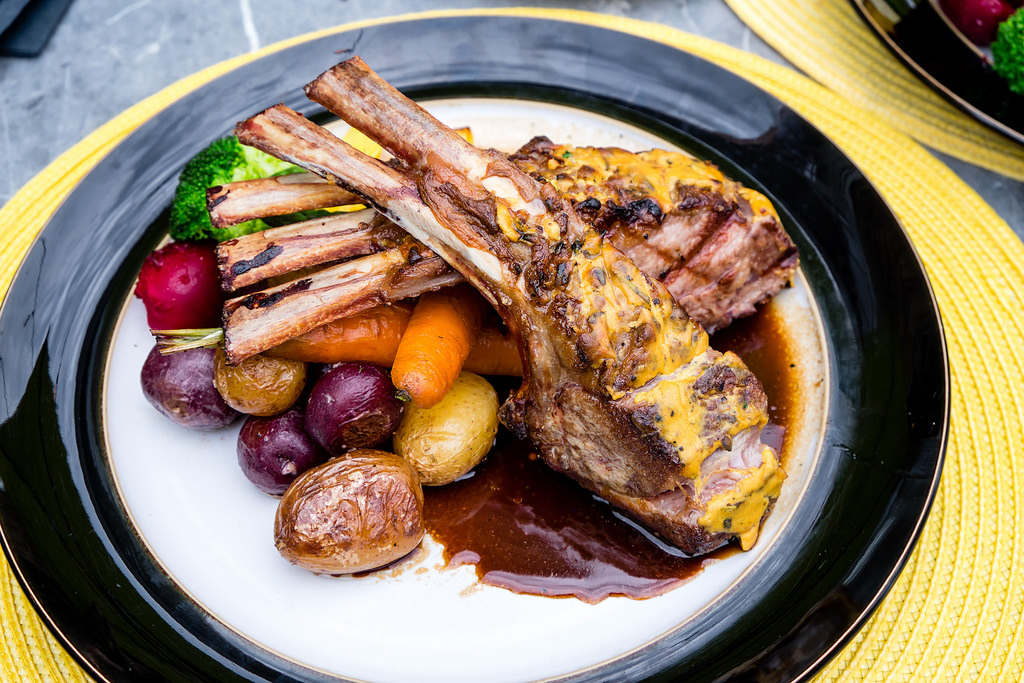 Rack of Lamb
Finally, for dessert, we enjoyed a classic crème brûlée. I was informed that this was a crème brûlée of traditional fashion because the custard within was quite dense compared to the liquidy brûlées of most Western restaurants. This twist made each bite take a little longer but also more satisfying as my mouth pulled the custard from my spoon. At $8, this is also a very fair price and serving size for dessert considering how huge the main entrées are at Morgan's Bistro.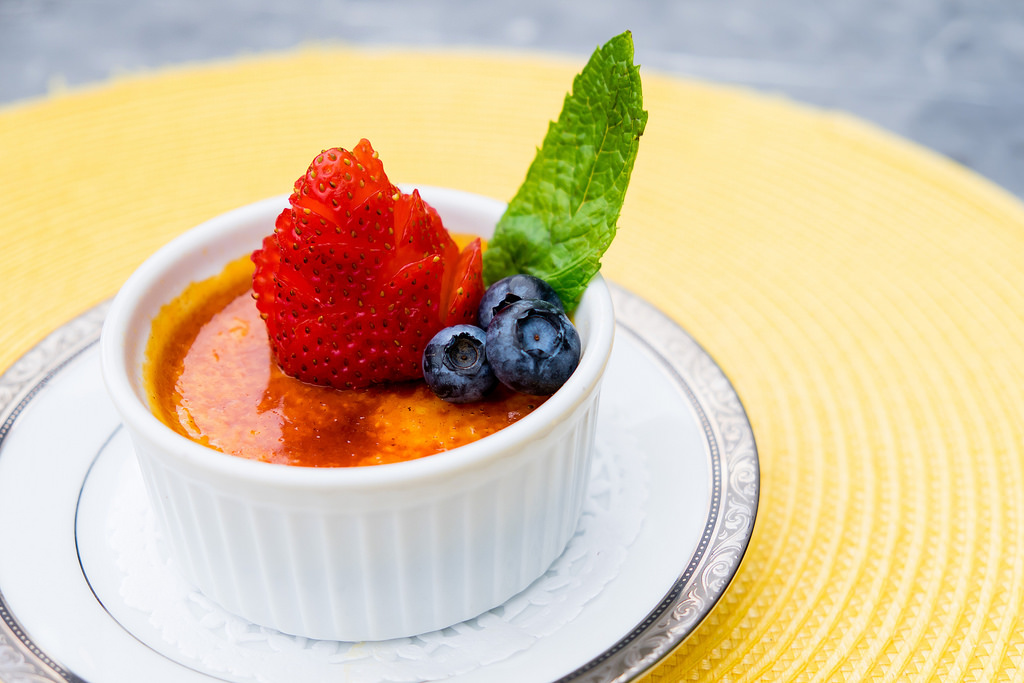 Crème Brûlée
Features:
Morgan's Bistro is a beachfront restaurant facing Harrison Lake and the nearby lagoon. The restaurant features both indoor seating and an outdoor patio with great views. In total, there are about 80 seats. The atmosphere on the patio is full of al fresco feels and the proximity to the water is key to the relaxing vibe.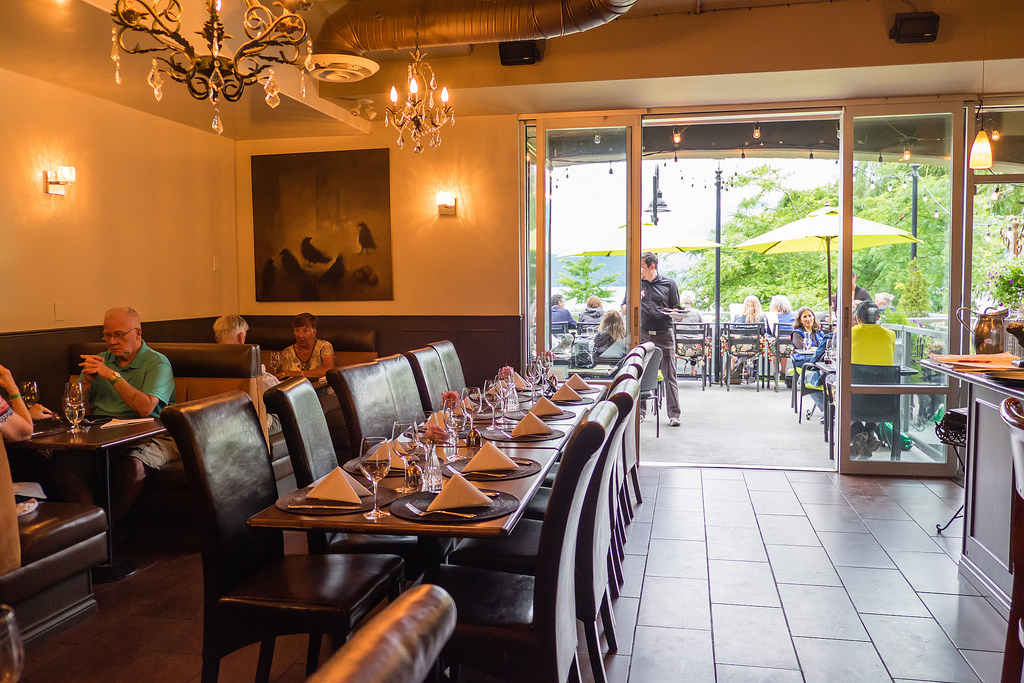 Inside Morgan's Bistro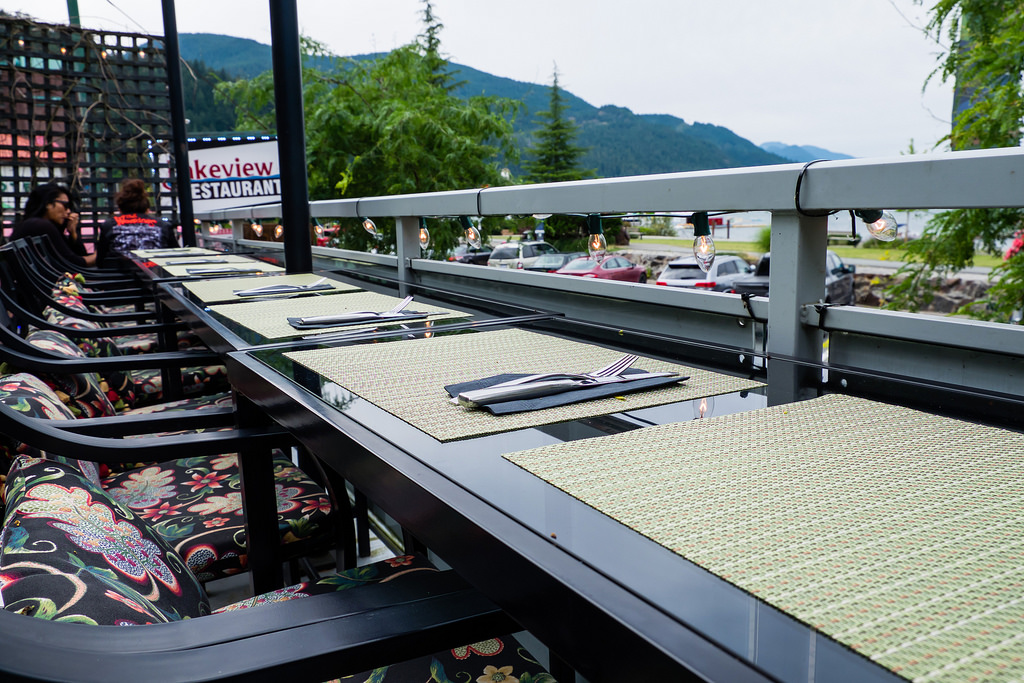 Morgan's Bistro Patio
The name "Morgan" comes from the original chef of the bistro. Having experienced the dining scene in Cabo San Lucas, Mexico (a major resort city on the Baja California Peninsula), Morgan hails from an amateur background as she began her foray into running a restaurant. Think "Masterchef" before the concept was televised. This homey culinary upbringing lends well to the fantastic look of the dishes on Morgan's Bistro (e.g. that mint sauce on the lamb rack). The front of house is run by Morgan's daughter and son-in-law.
Final Thoughts:
One-liner: Meticulous presentation on a homey menu that sources locally and tastes juicy in my mouth
Highlight: Duo of Fraser Valley Duck
Price per person: $35-$50
Would I go back? Yes.