Unlike a regular bar where you're ordering drinks and enjoying the ambience, Neverland, the Immersive Peter Pan Inspired Bar is straight up vibes. With an agenda of 3 drinks, interactive games, and a story to rescue Tinkerbell, this experience, much like The Alice and The Wizard's Den, is perfect for those who are on a date or small groups who enjoy role-play. I'll cover all that I experienced during my time at Neverland so that your expectations are properly set.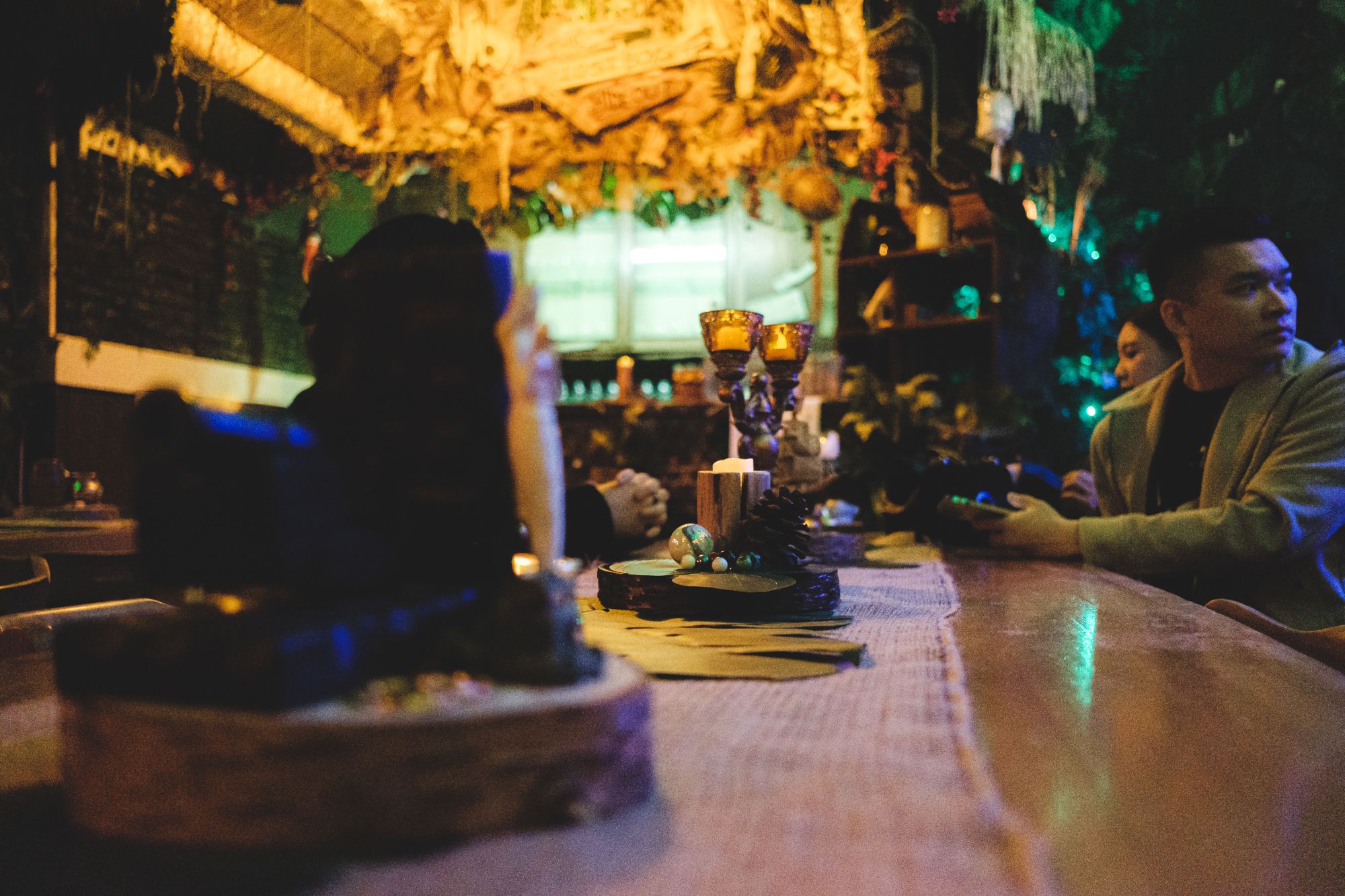 Disclosure: I attended a media previews which I did not pay for. All opinions are my own.
Programming:
Your ticket gets you into a 90-minute experience consisting of:
Welcome Drink
Carnival Games for Doubloons
Drunken Sailor Song
Tinkerbell Scavenger Hunt
(Optional) Alice in Wonderland Bar
Our welcome drink was a choice between white wine, red wine, and 2 creamy lagers. I opted for the red wine.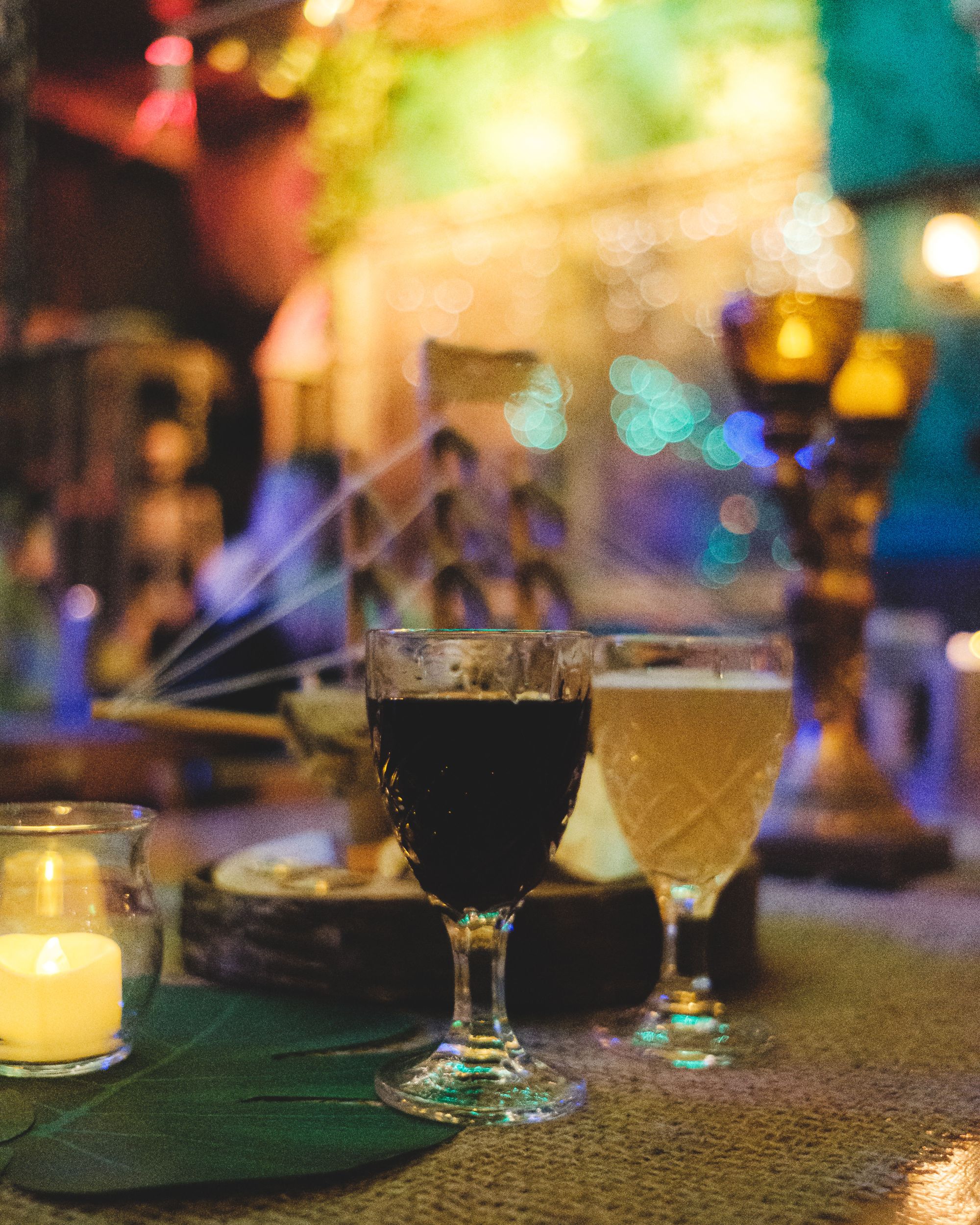 We were then introduced to our main characters for the night: Peter Pan, Captain Hook, and (Never) Enough. They proceeded to explain the origins of how Neverland arrived in the middle of Vancouver and led us into small carnival games which we could complete for doubloons and redeem to get our first drink at The Lost Boys Hideout bar.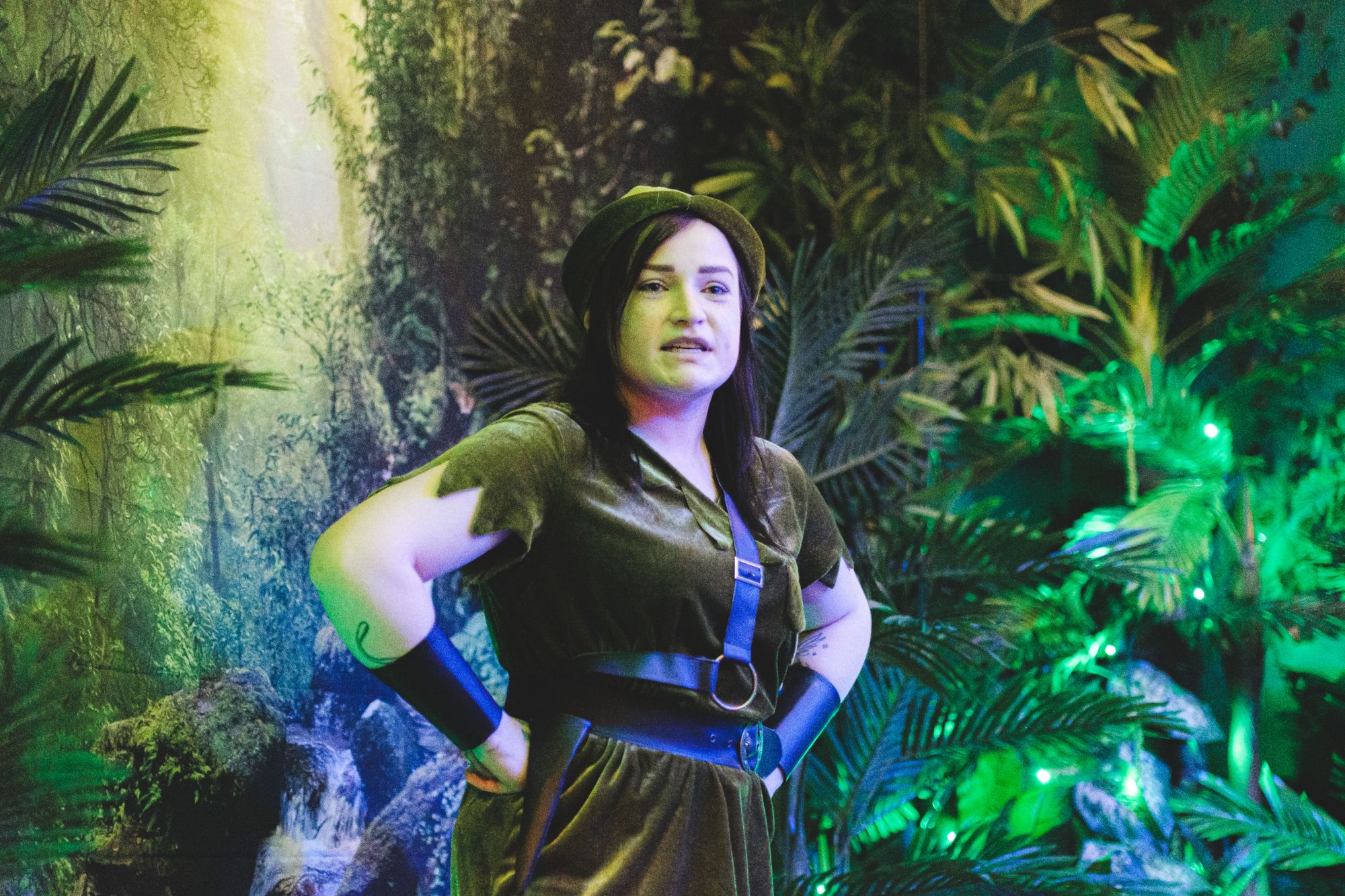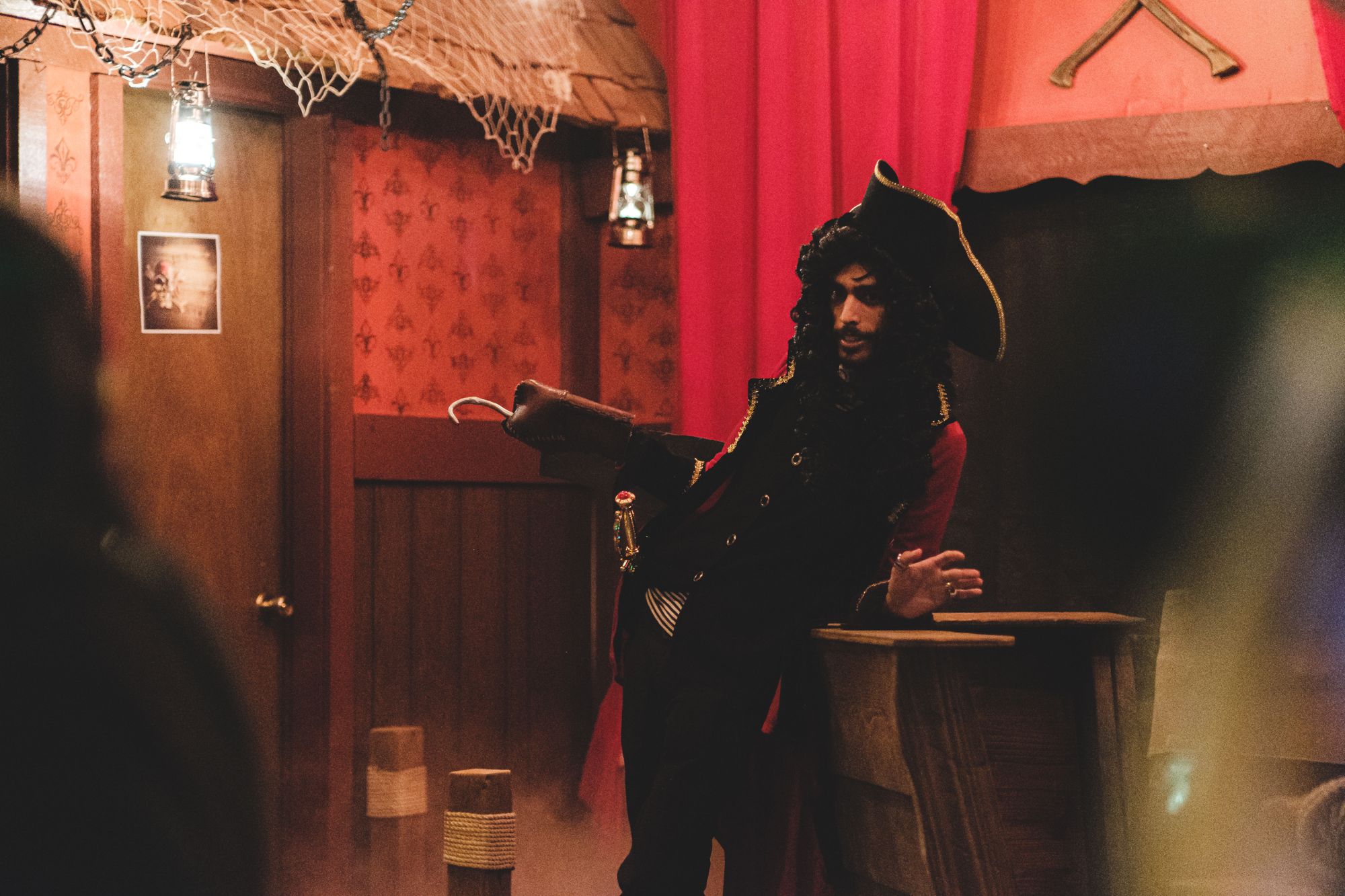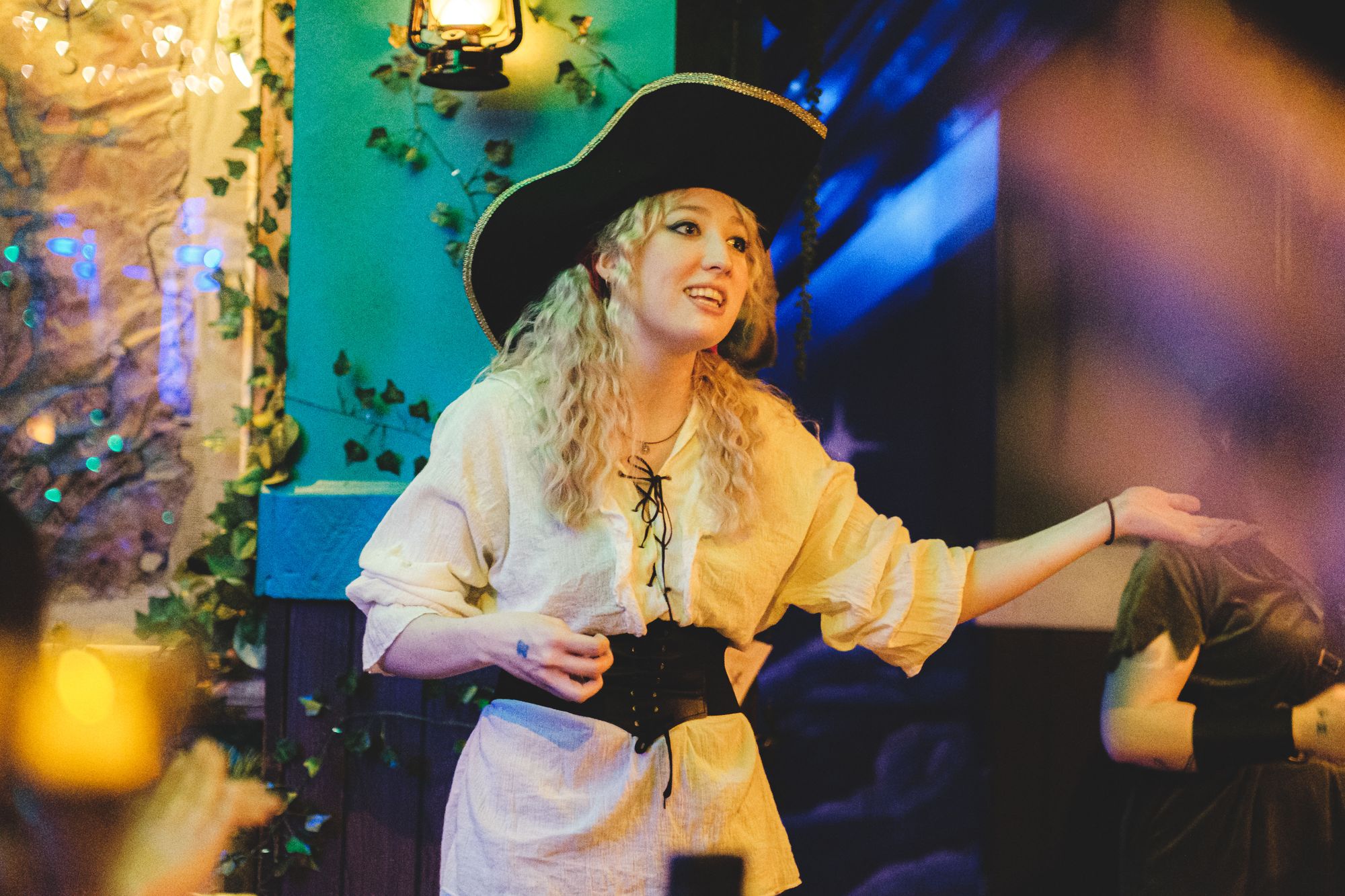 Despite the ominous tone at each doubloon station, there was no real pressure to perform but the characters manning each station stayed in character (and accent!) as they laughed at how bad I was at walking the plank or shooting a plastic arrow. Other activities included throwing down barrels with a ball and hooking plastic rings onto a wall of plastic hooks. This part of the session does take awhile with over 25 guests and 3 people across 4 stations so you'll have to be a little patient and there is no fear of running out of time.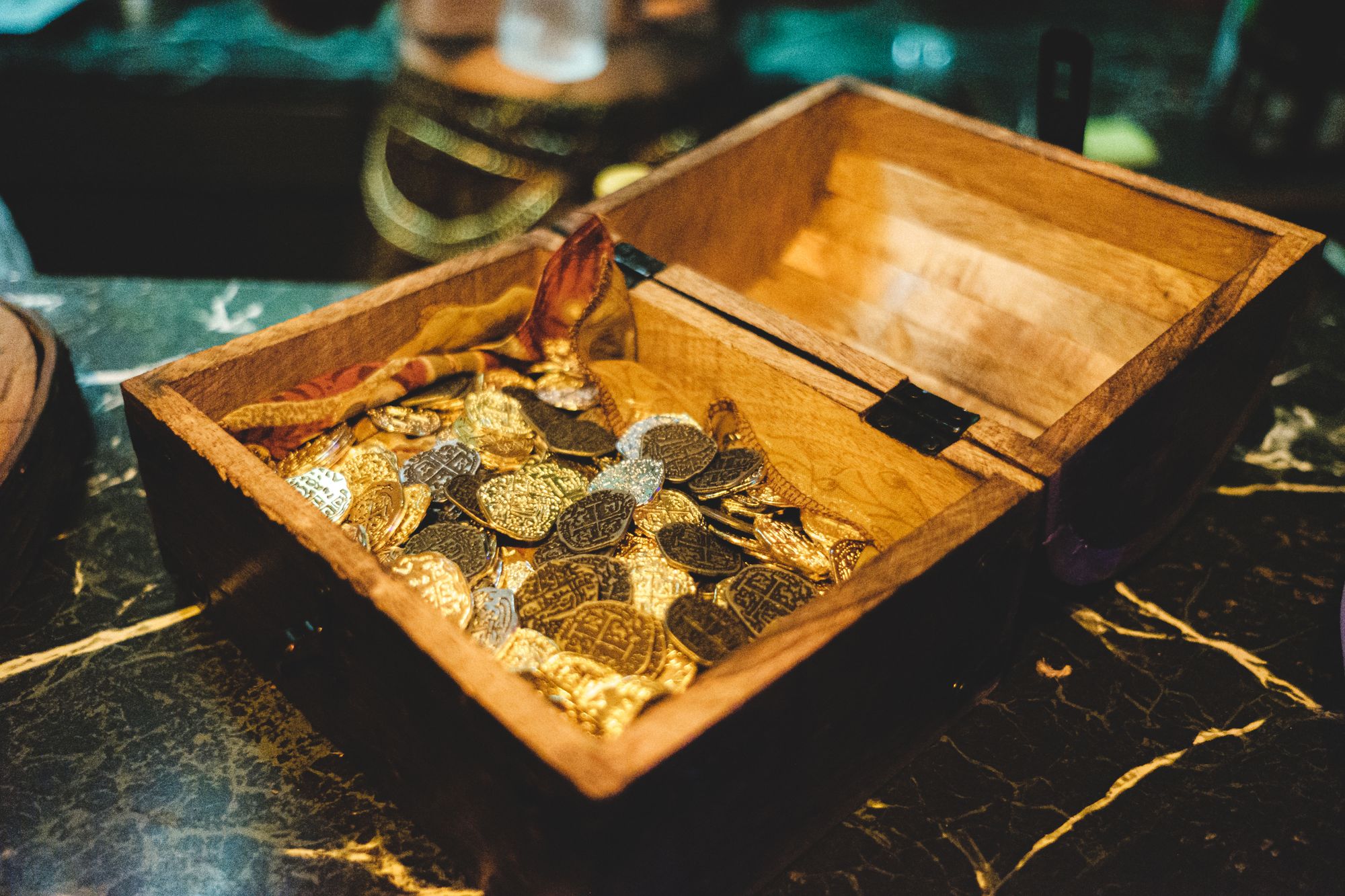 Once all doubloons were acquired, we redeemed them for our first drink: an orange grenadine rum and coconut cocktail served in a skull glass. A fine reward for demonstrating fine motor skills.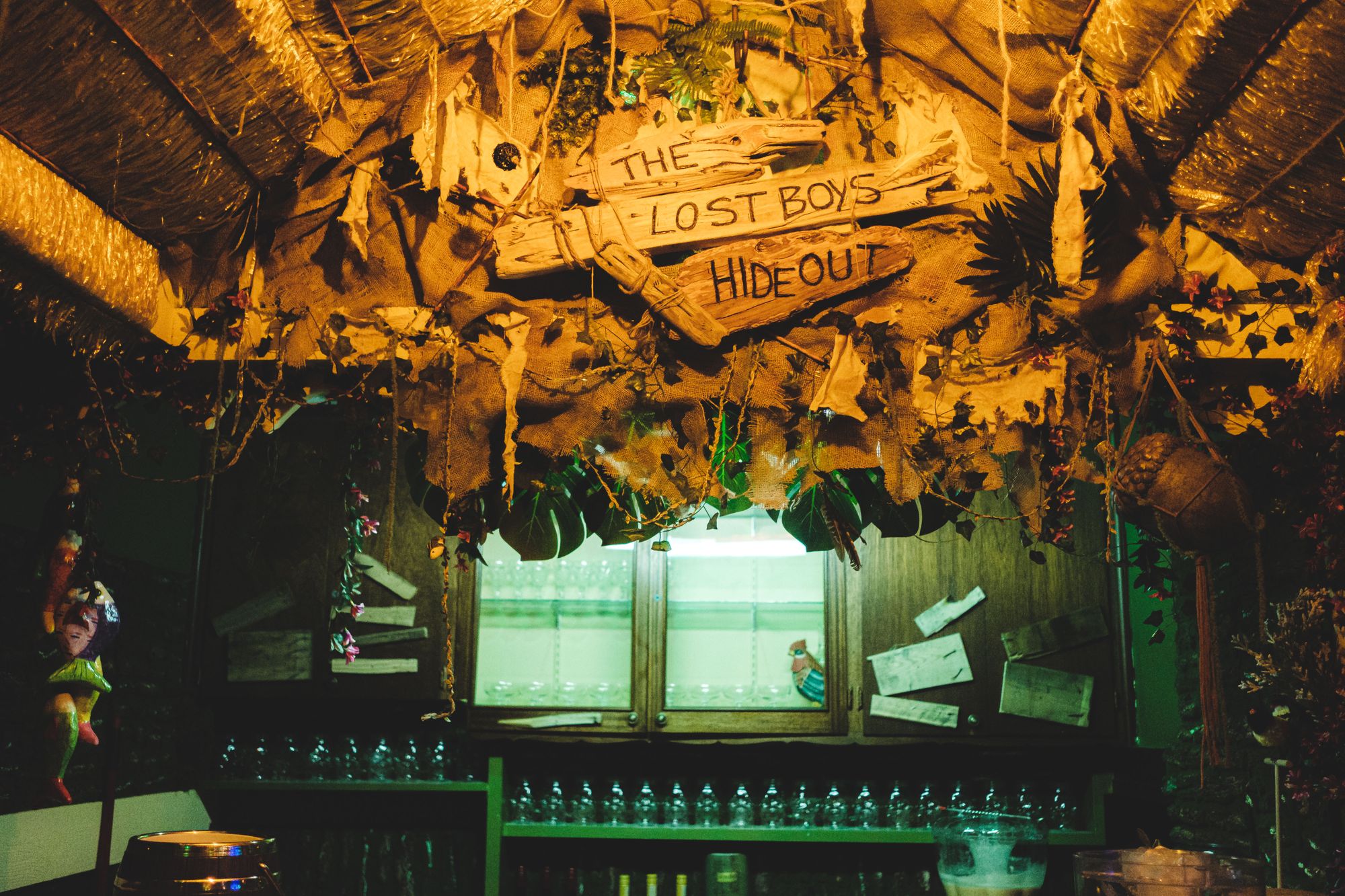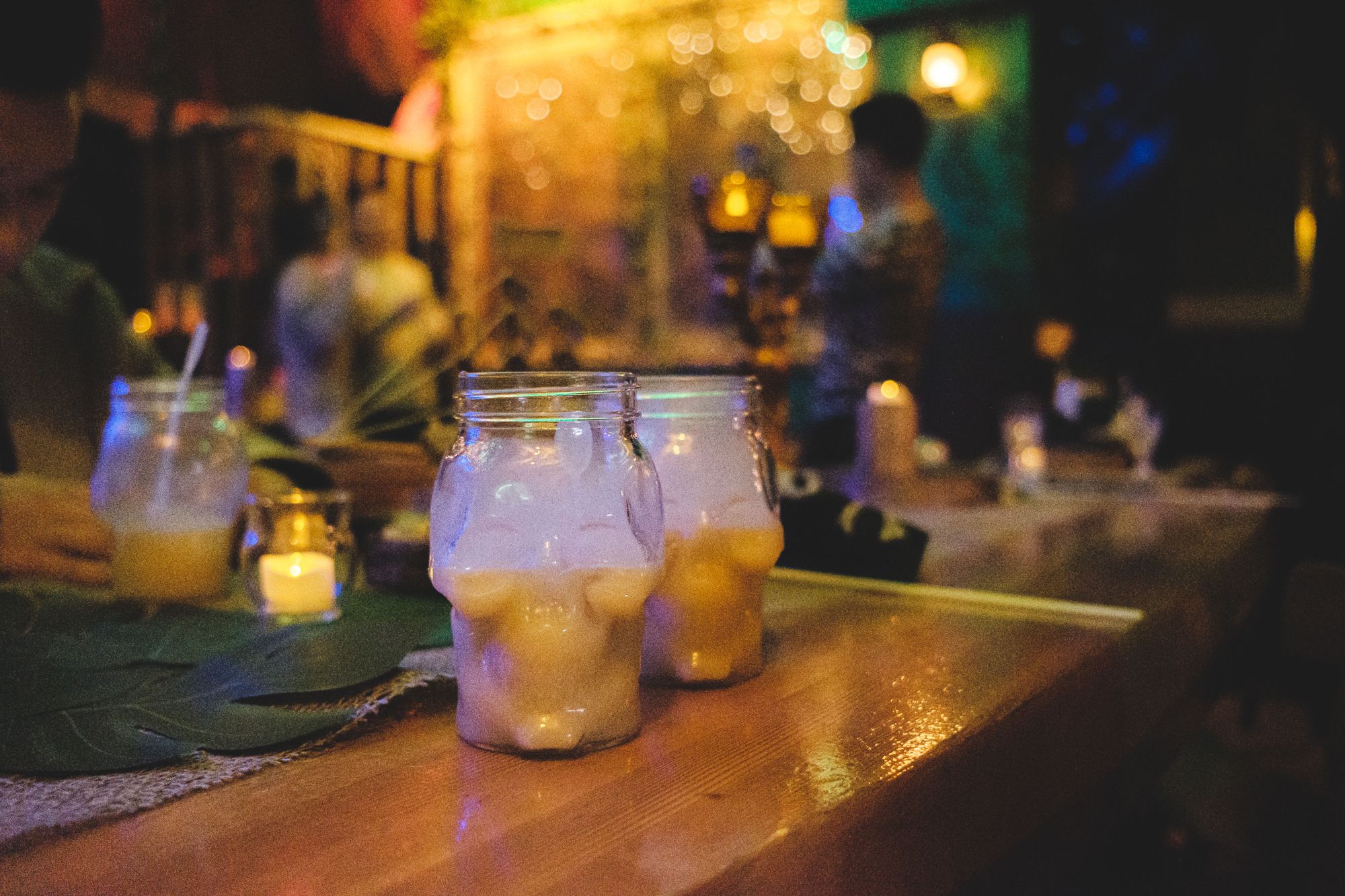 Subsequently, the characters led us through our next activity, a sing-along of "What Shall We Do With A Drunken Sailor?". If you've never heard of this shanty song, there aren't many lyrics so you'll be fine. The characters pointed at random audience members to contribute new lyrics for everyone to sing along with and be merry. This activity was a great way to reward those fully immersed because this would otherwise be very awkward at a normal bar having someone point at you to feed them the next lyrics!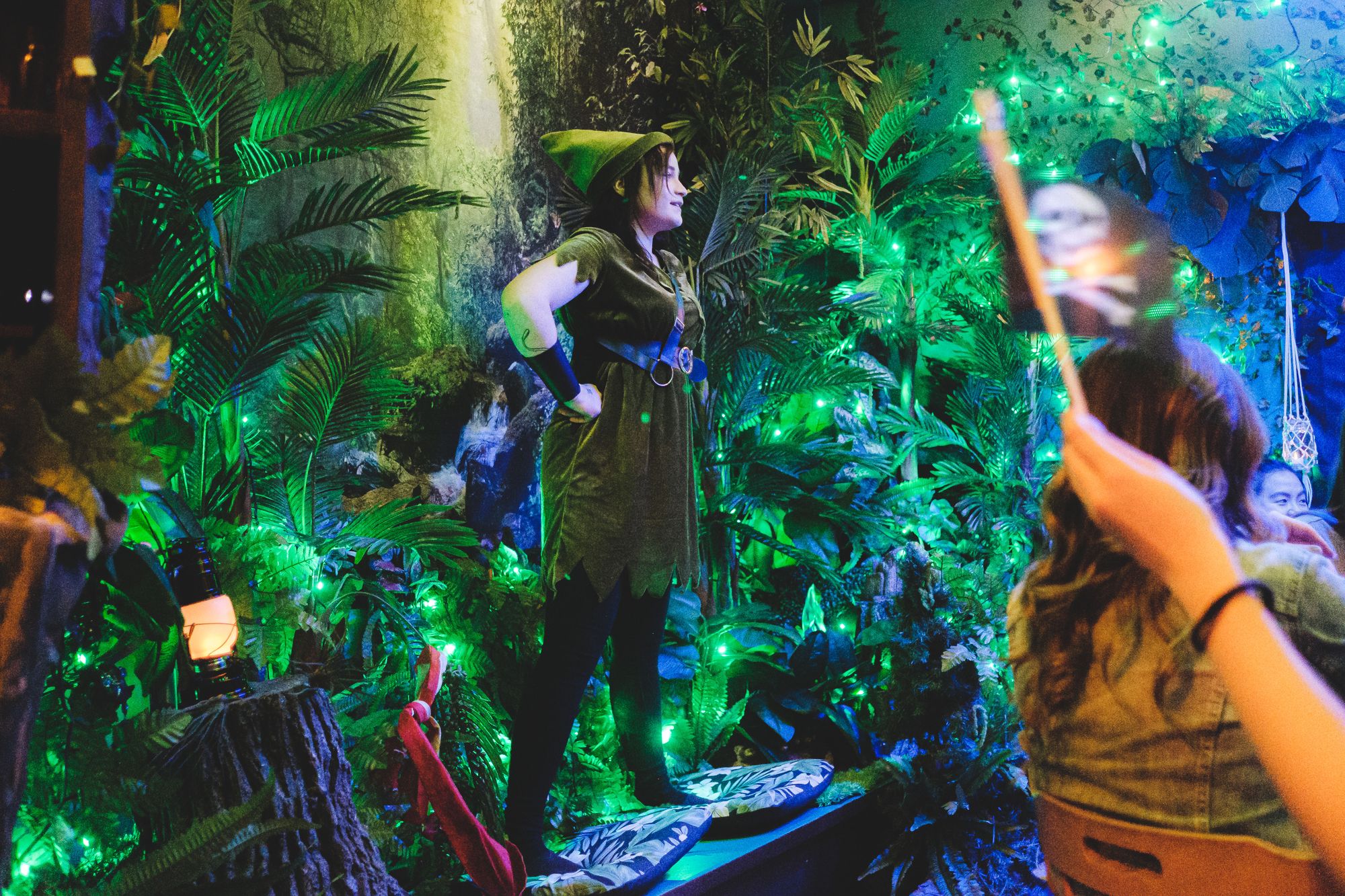 Finally, we were introduced to the quest to locate Tinkerbell which was by finding conveniently-located purple vials of alcohol with which to mix our final cocktail. This drink was served in a classic cocktail glass and seemed to be a mix of gin and sweet lemon which hit me a lot harder than the first drink.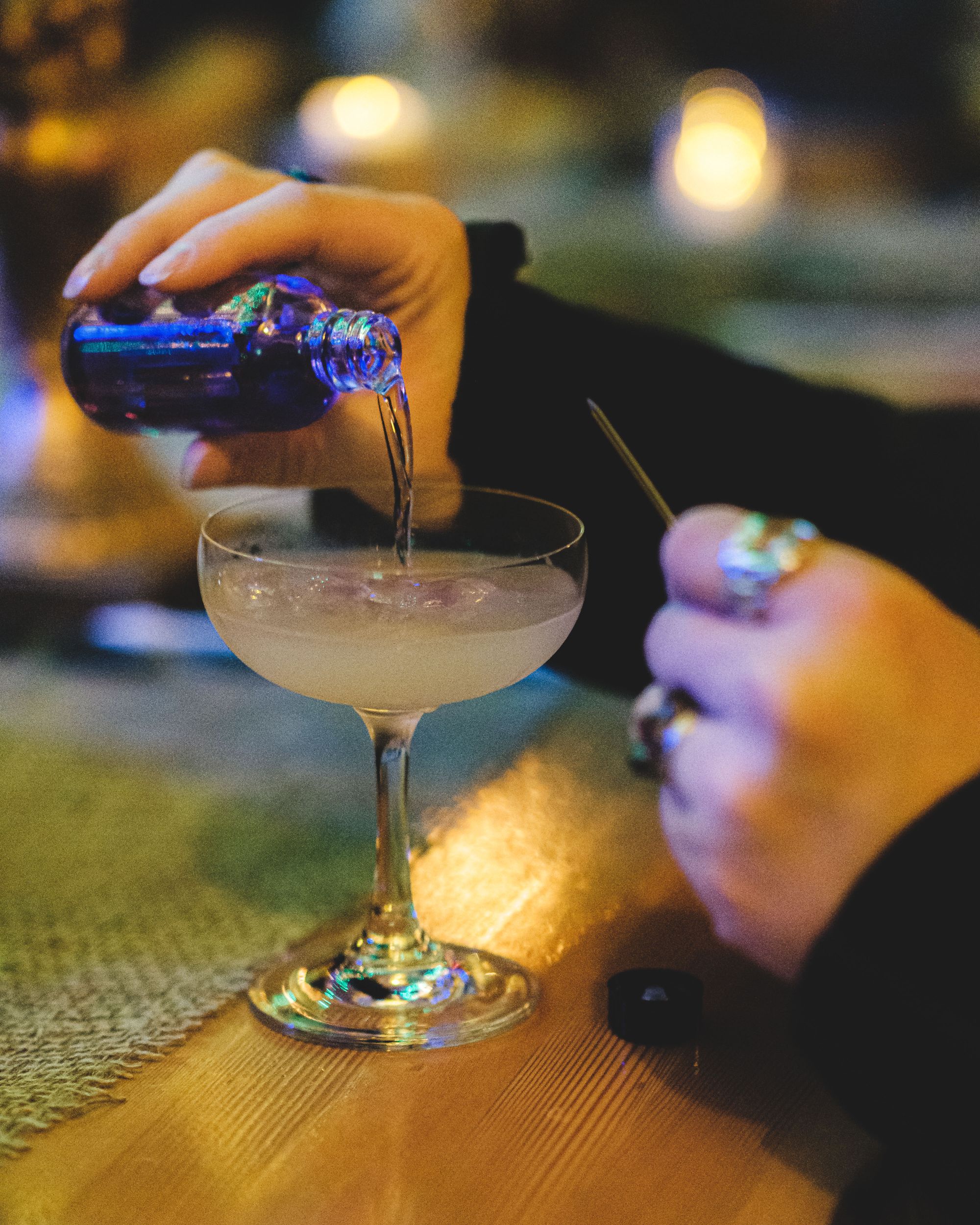 This concluded the regular programming and guests were led to either take more pictures in the space, exit, or head down to the Alice in Wonderland-themed bar just downstairs.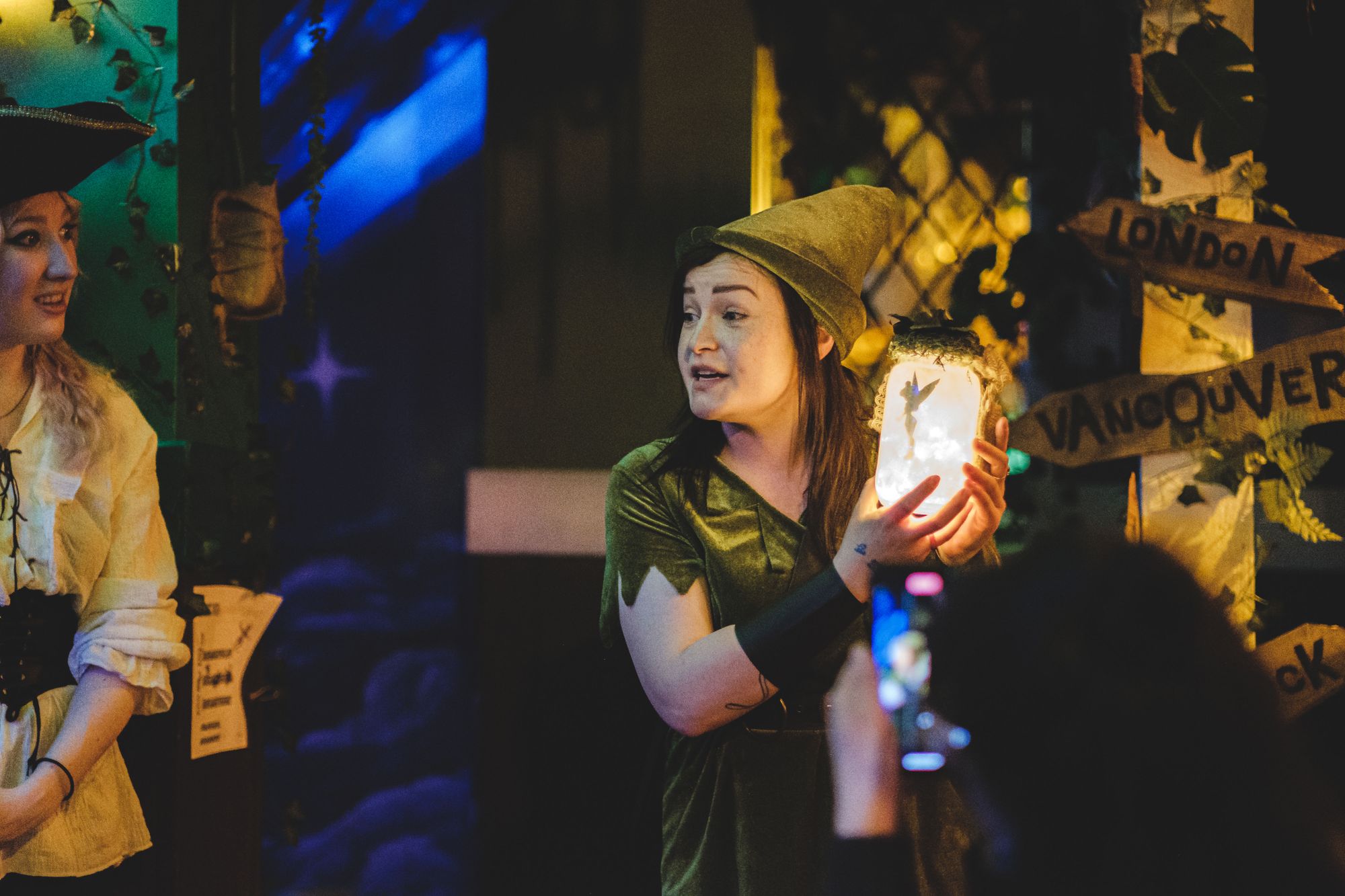 Immersion:
Just like The Alice and The Wizard's Den, Neverland as a concept only works if enough energy is put into creating the same vibe and the organizers (Viral Ventures) did a great job in this venue. There was a literal installation of a pirate ship representing the famous Jolly Roger ship that Captain Hook was stationed at, and on the other side of the venue was the Mermaid Lagoon with lots of greenery, blue lighting, and fairy jars adorning the space. You have to be there to really feel the immersion but I loved the look of the space which felt anything but a normal Vancouver bar.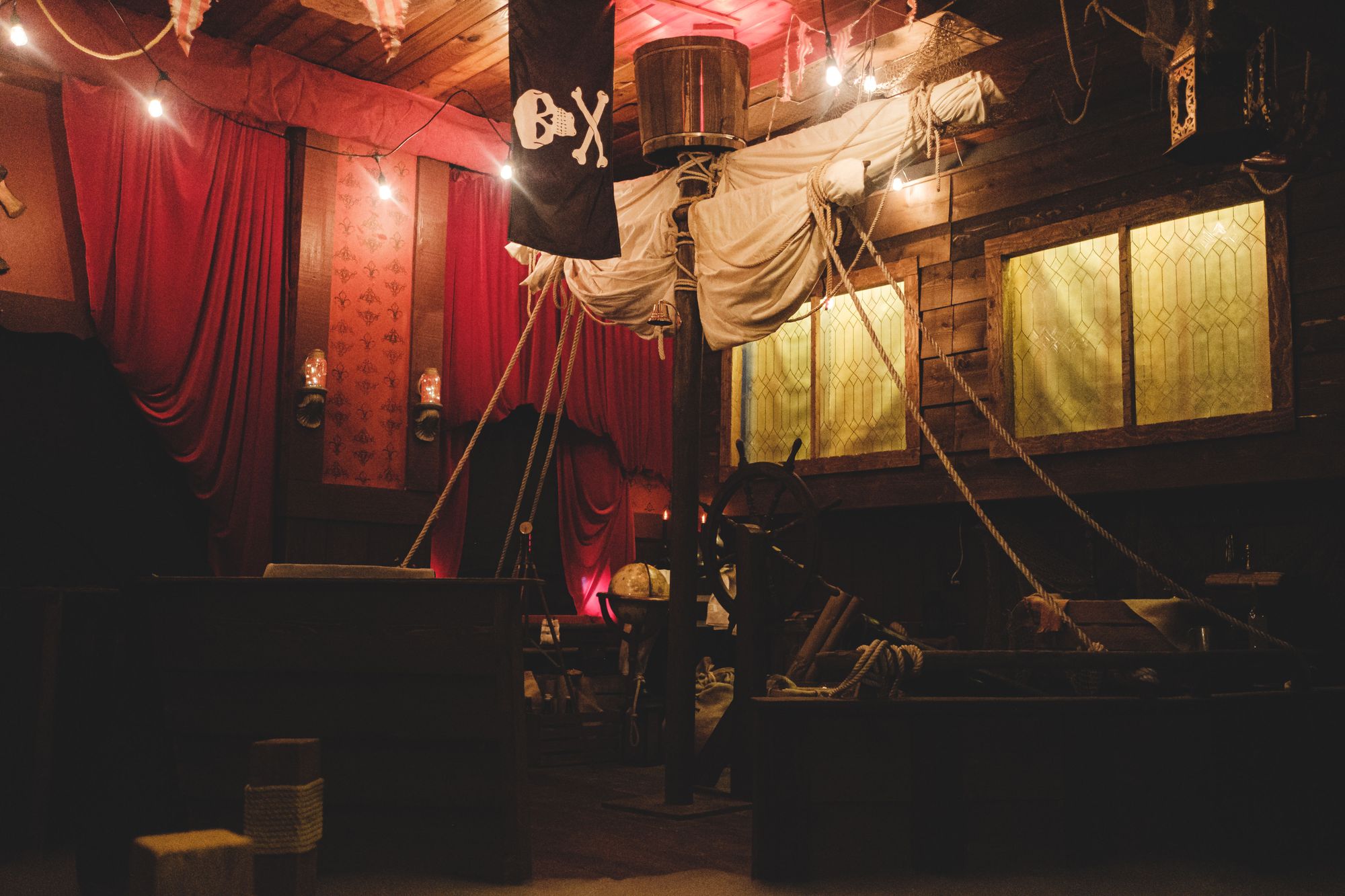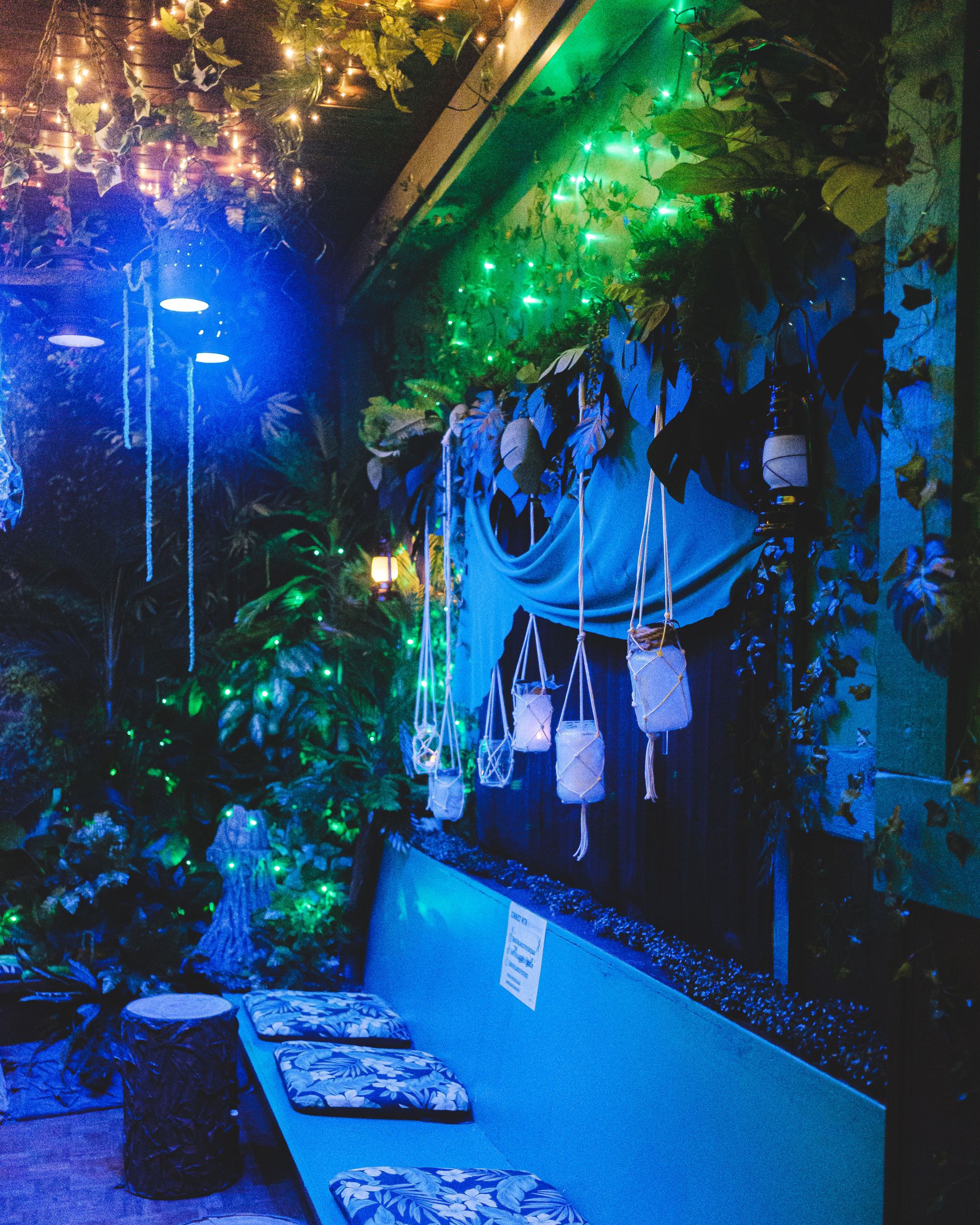 Value:
Like stated earlier, this is a place for immersion and the people who best enjoy this are folks who enjoy the theme and enjoy role-play. For 90 minutes, you have the attention of 3 main characters, access to the exclusive themed bar, 3 drinks, and most importantly, a temporary escape from what has been a very rainy Spring in Vancouver. These themed bars are few and far in between and while the quality of drinks wasn't out of this world, they felt appropriate given the venue and the focus on immersion and role-play.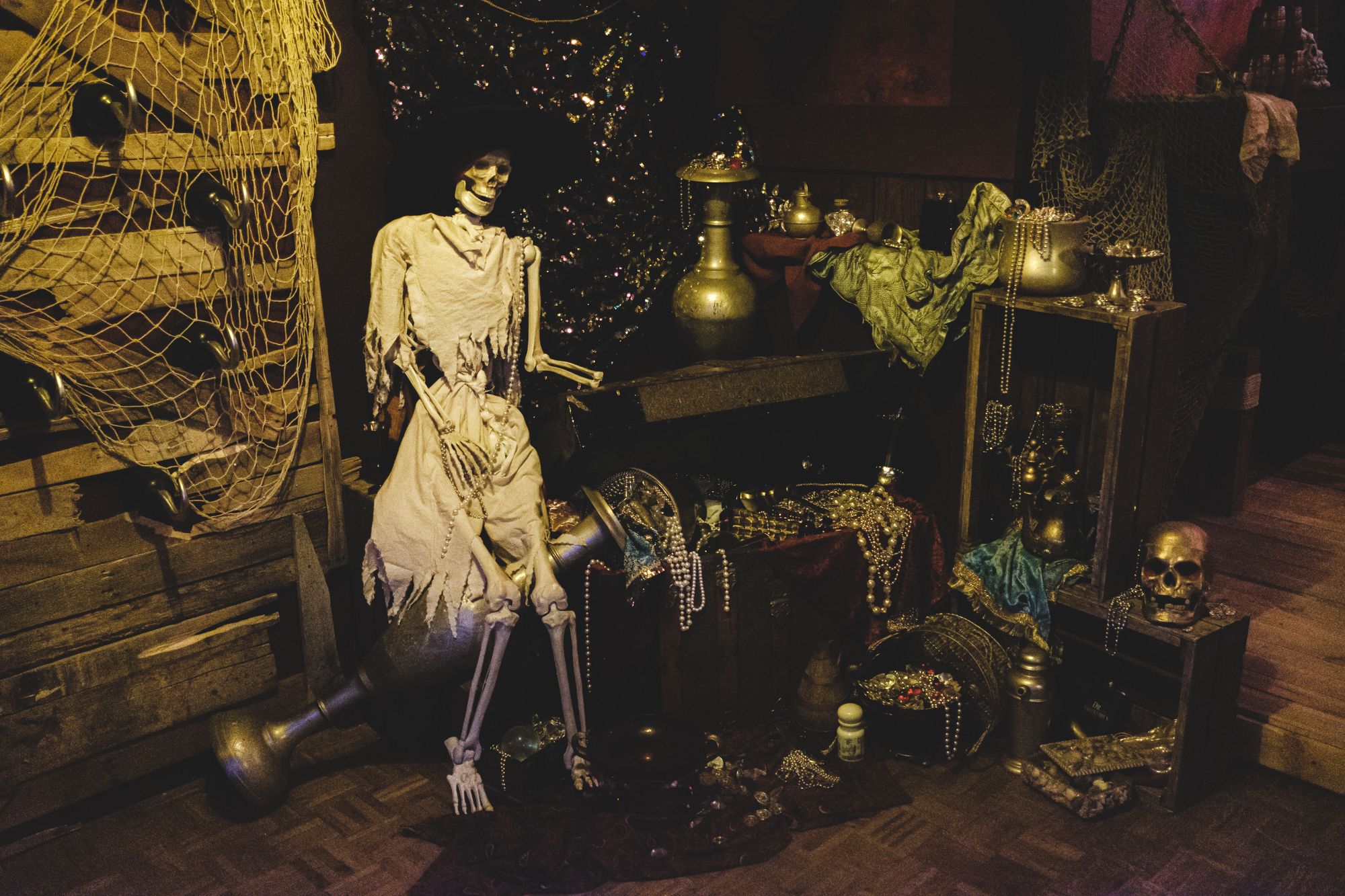 Your enjoyment of this event comes down to expectations. If you've got some fun, Peter Pan clothing like a pirate's hat or a green tunic you've been dying to bust out, this is a guided 90-minute bar night exercise for you to be yourself and come out a little tipsier than when you started.
Final Thoughts:
One-liner: A carefully curated immersive experience where you get a little zip in your drink and a lot of zap in themed decor and programming
Highlight: Finding Tinkerbell
Price per person: $47.70
Would I go back? Yes for a post-pandemic feeling kind of night with friends.