One meal that will never get old for me is brunch. I love eggs and anything you can serve with eggs. When I heard OEB Breakfast Co. was opening a new location in Vancouver, I was eggstatic. Having visited a location in Calgary, I made sure that visiting OEB was one on my "To Do" list. Having visited a location in Calgary, I was also well aware of the hour-long waits to get a seat at OEB. To that end, I booked a Monday 7am meal at OEB to get the Vancouver seawall brunch experience.
Disclosure: This was a complimentary tasting provided in exchange for an honest overview and no monetary compensation.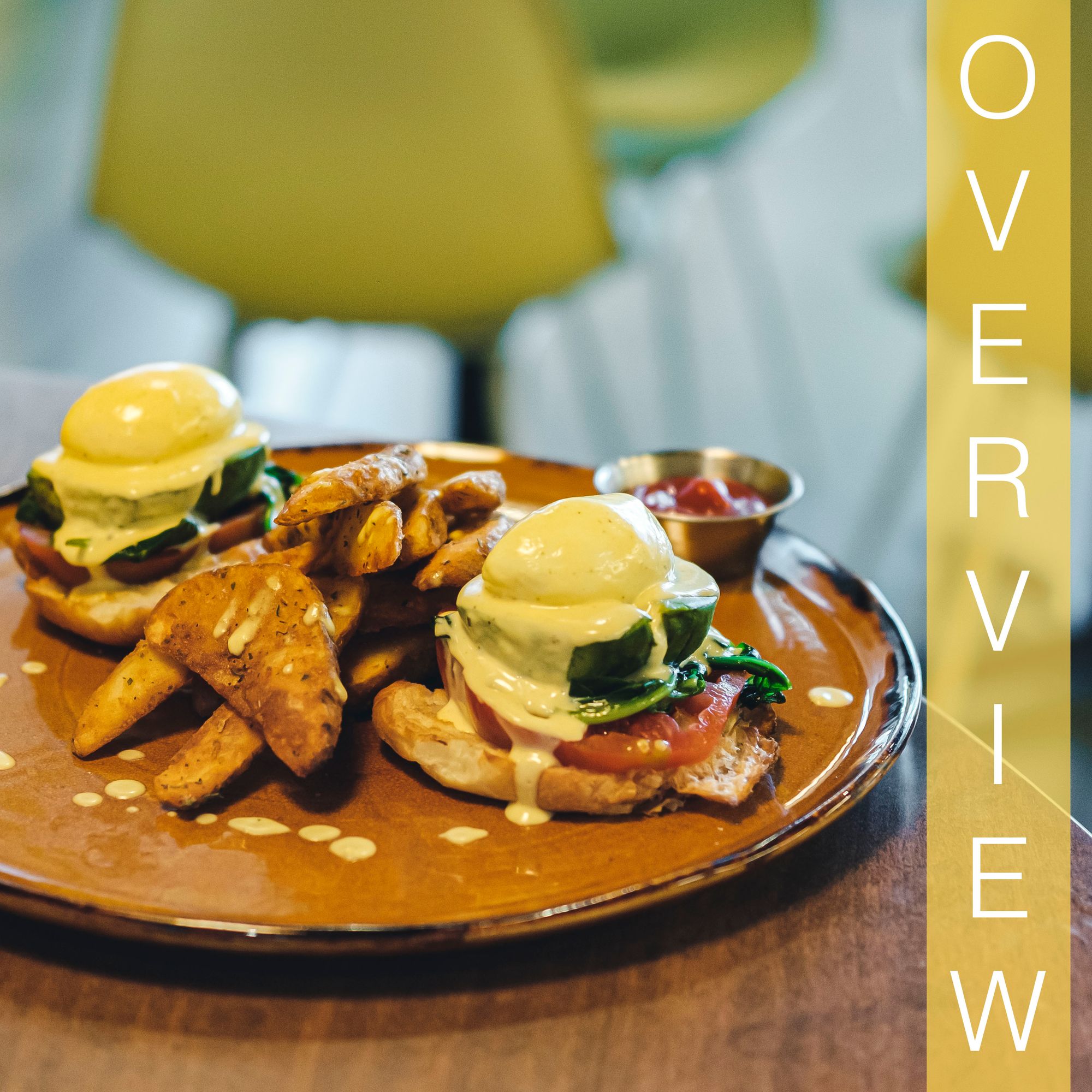 Food and Drink:
Team PO came here for a Monday morning brunch and I had a great taste of the following:
Latte (~$4.50)
Florentine Benny ($20)
Confit de Canard Poutine ($18)
Do Not Even Go There ($18)
It was a trek for me to show up at the restaurant at 7am, but I knew I would be rewarded with coffee. OEB is in some friendly agreement with Umbria Coffee, a Pacific Northwest-based coffee roaster, because every table was adorned with an Umbria Coffee mug. The latte here was a solid cup of joe with an adequate amount of froth on top. I would have preferred a prettier picture for the latte art, but this otherwise got the job done.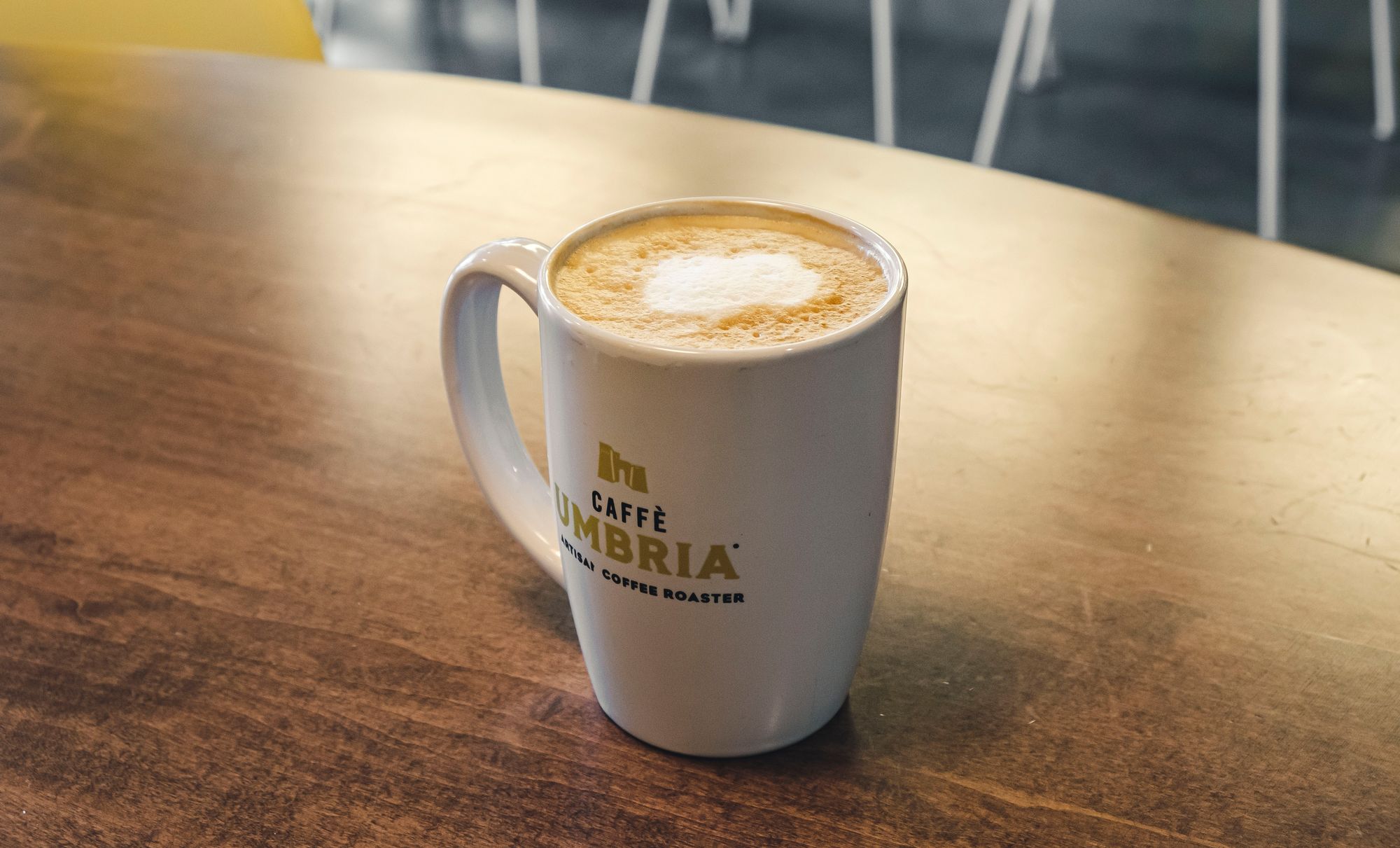 Onto the food, the florentine benny was up first and this was a classic mix of heirloom tomato, Hass avocado, and poached eggs served on a bed of spinach (i.e. the part that makes this benny a "florentine") atop a butter croissant half base. These two bases sandwiched a serving of duck fat-fried herb potatoes and were drenched with brown butter hollandaise.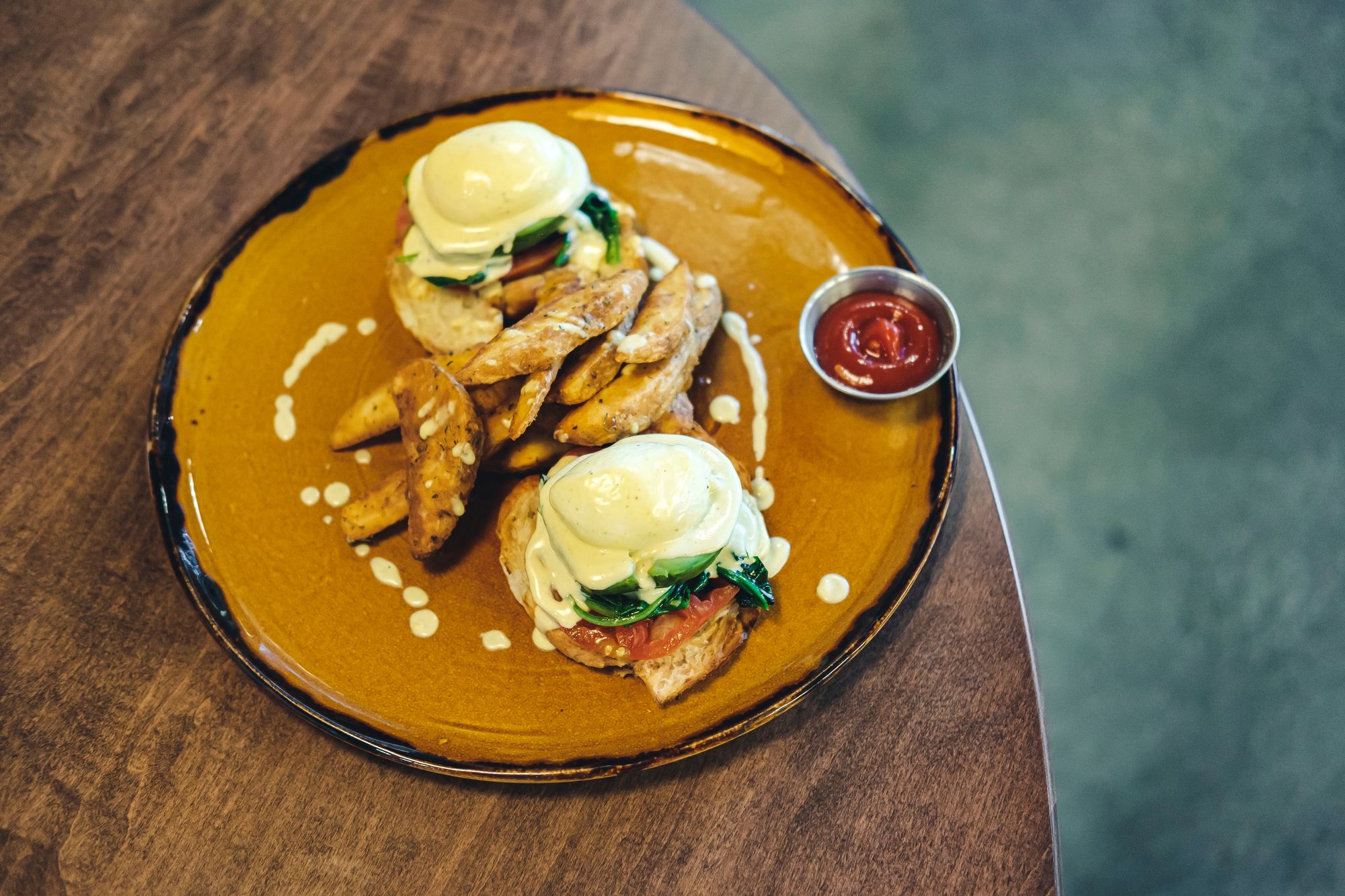 The easiest detail to miss here is the fact that the base is a butter croissant. These are no grocery-grade English muffins. These bases were fully-baked croissant halves with oodles of flakiness and butteriness within. In addition, the brown butter hollandaise had just a little bit of extra oomph in nuttiness though I wish there was a little acidity to flair it up.
The duck fat-fried herb potatoes had a crisp edge and were full of fluffy cooked potato within. The ketchup was a good complement but these potatoes had enough seasoning going on that I would consider the ketchup to be a sweet optional.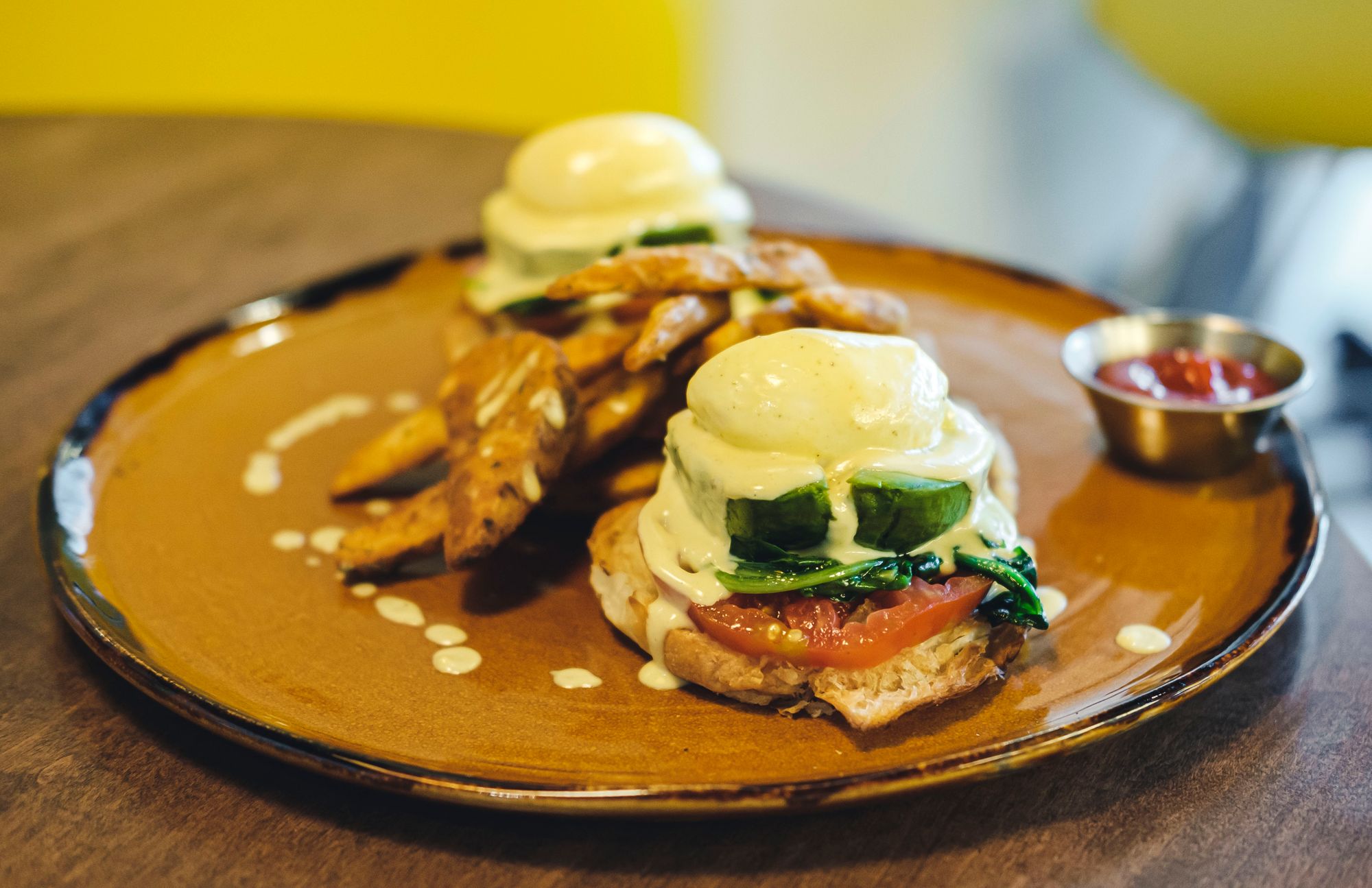 Moving onto the confit de canard ("canard" is "duck" in French), this was a highly recommended dish from the staff. Featuring poached eggs, duck fat-fried herb potatoes, Saint Cyrille curds, sous-vide duck confit, cranberry jam, asiago and brown butter hollandaise, this was basically the hollandaise-soaked version of a Thanksgiving duck. I loved the fact that the poached eggs could be specified as soft, medium, and hard. For the record though, I think both medium and soft represent about the same softness, so I'd be biased for hard next time for a jammier yolk.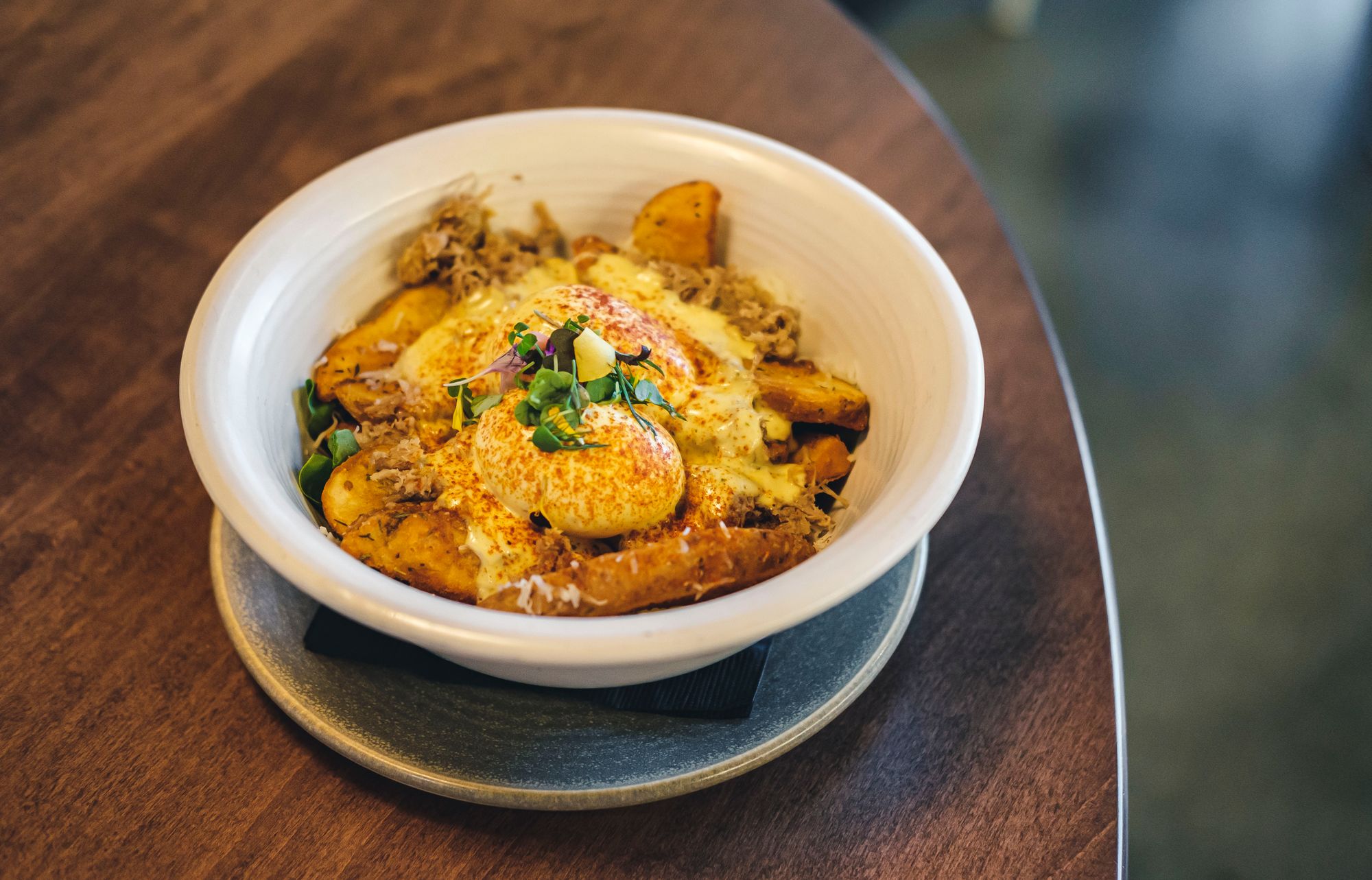 The Saint Cyrille (of Quebecois origin) curds provided a slight squeak making every bite a little more enjoyable. The potatoes here were a little soggier though when compared to the benny but they were also completely drenched in confit juices and hollandaise. Hence, time is a slight detractor for the poutine if you're looking to savour things slowly.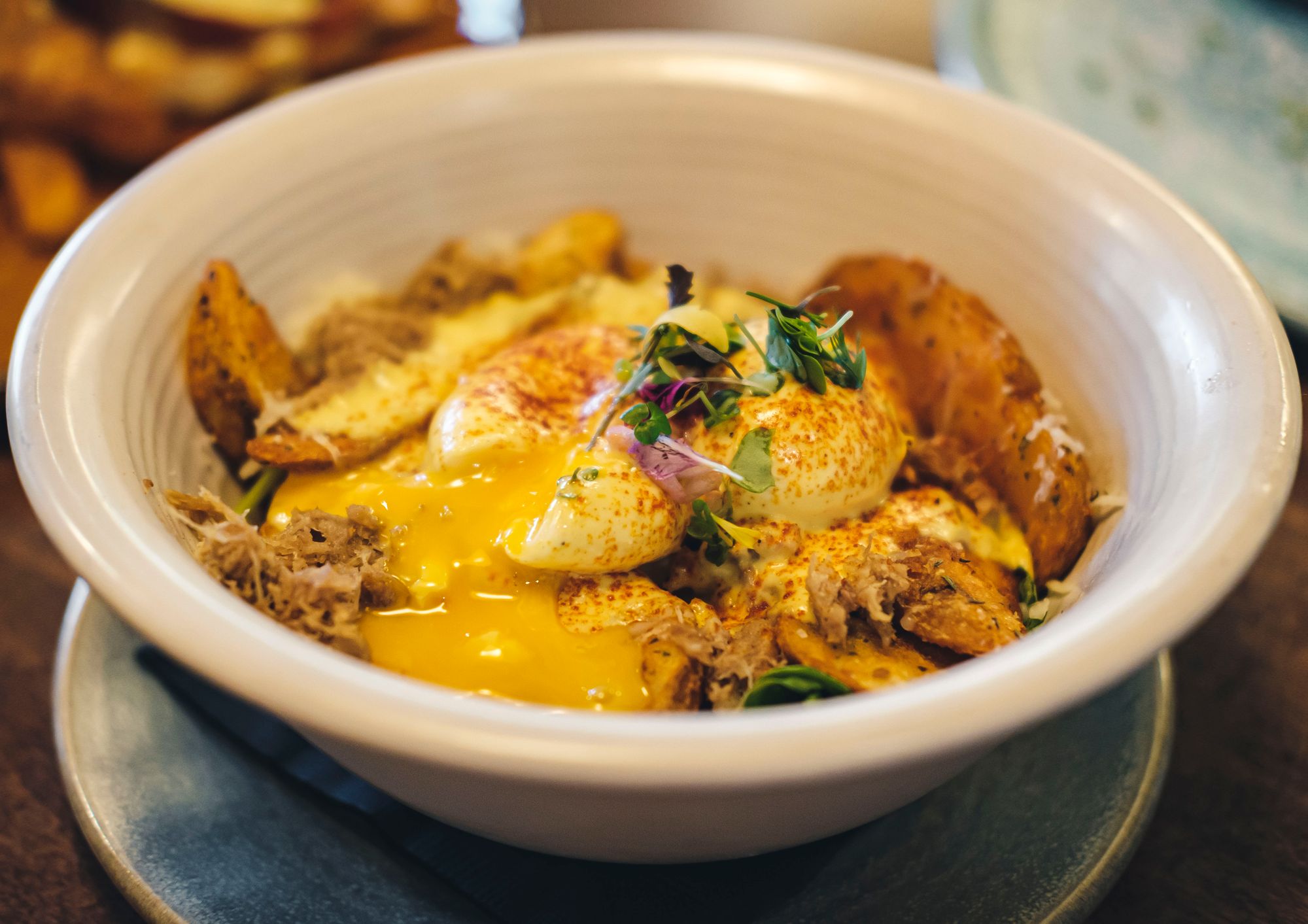 For dessert, we feasted on the Do Not Even Go There. This was a French-style crêpe with vanilla custard, berries and banana, topped with whipped cream, pistachios and almonds. I normally define a good dessert crepe as one that's got frilly whipped cream, a good layering of sweetness (e.g. syrup and fruit have different depths of sugar), and an extra thin and chewy crepe. This crepe was a homerun for the whipped cream and layering of sweetness, but the thickness of the crepe had me wishing it was thinner. Your mileage may vary but my opinion is that the crêpes here are thicker than the traditional sense of the word. Not a dealbreaker, though. It was still cooked just right and afforded my knife a clean cleave.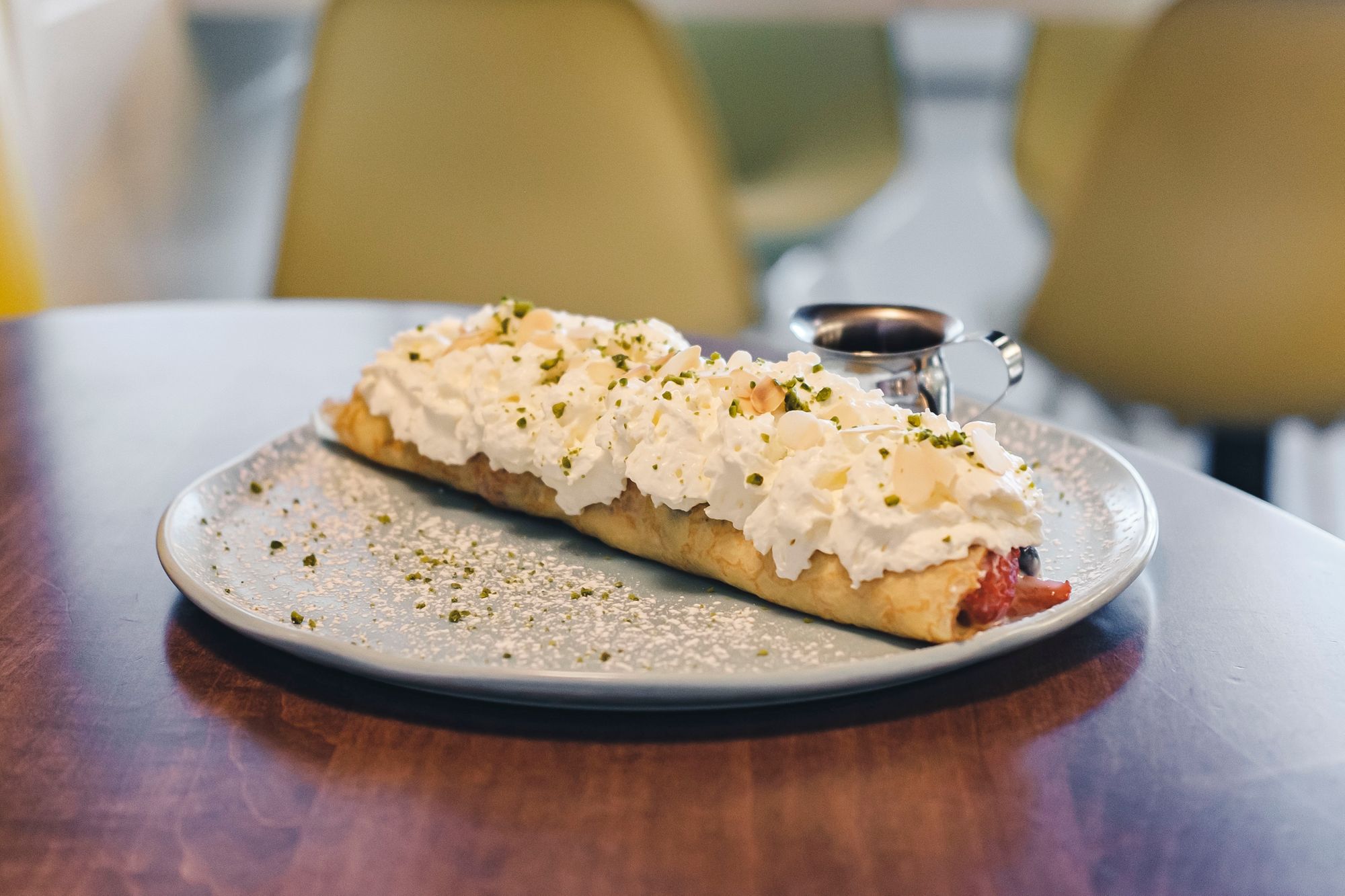 Features:
The OEB in OEB Breakfast Co. used to stand for "Over easy breakfast", but that ship has since sailed. These days, OEB stands for "outstanding people", "embracing evolution", and "bold food integrity". It's a little bit of a bummer they didn't just stick with "Over easy breakfast breakfast co.", but I'll continue to sleep at night. The prices might look a little higher at OEB but the concept here is you're consuming quality ingredients in a very well-lit and furnished space with servers who come check on you often to refill coffee and drinks.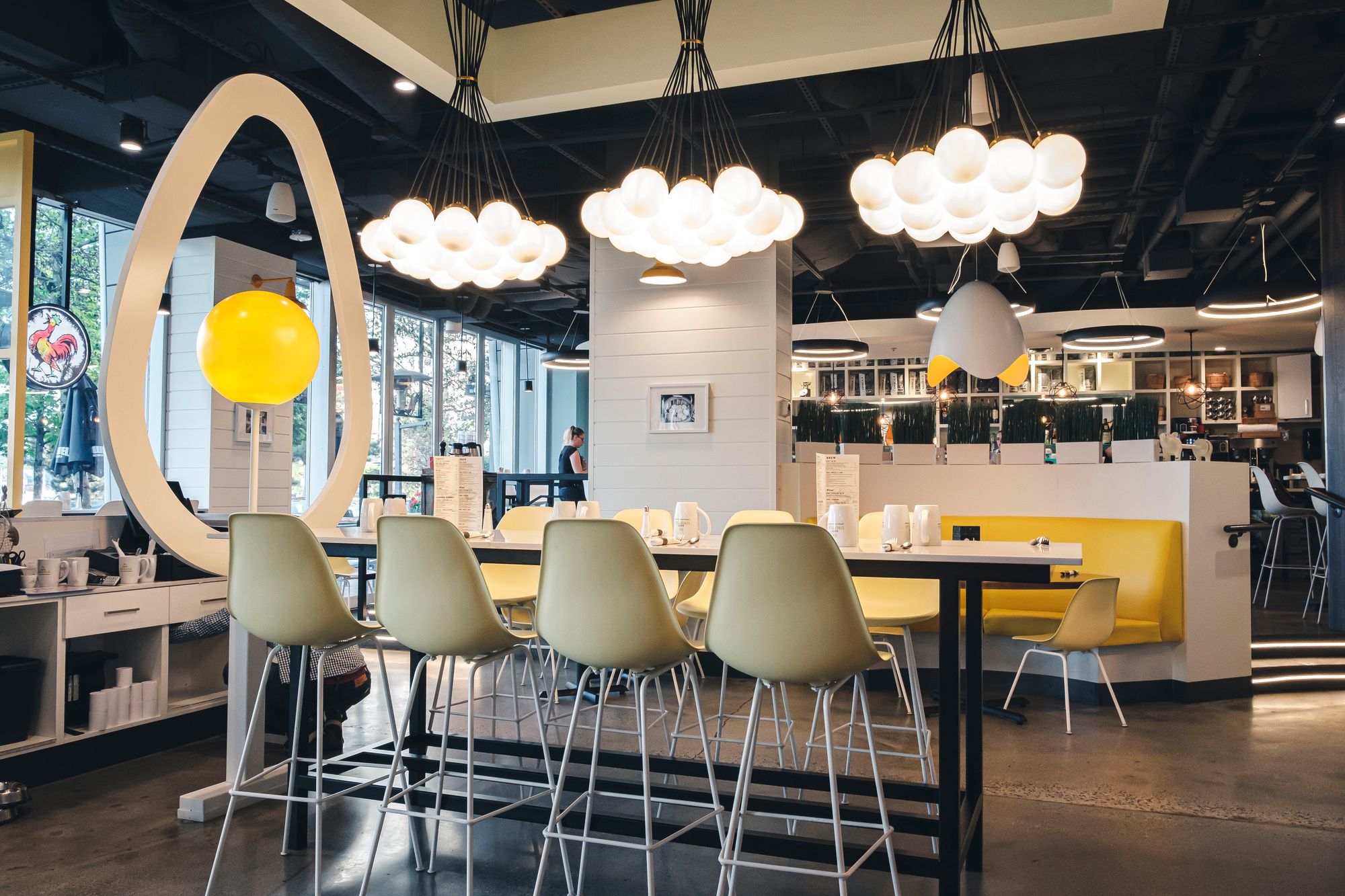 The Vancouver edition of OEB takes over the former Hurricane Grill restaurant, and with it, completely transforms the place. The proximity to the seawall is key, as hungry joggers and tourists will no doubt notice the Yaletown restaurant along their trek. The interior space has been completely redone with egg-styled decor, booths, high tables, a bar, and ample patio seating which is traditionally where people sat at the Hurricane Grill. The vibe is refreshing, bright, and would be personified as a smiling egg ready to kickstart your day. There is seating for at least 100 guests, but that's probably not enough to contain the stream of people who want a table at OEB.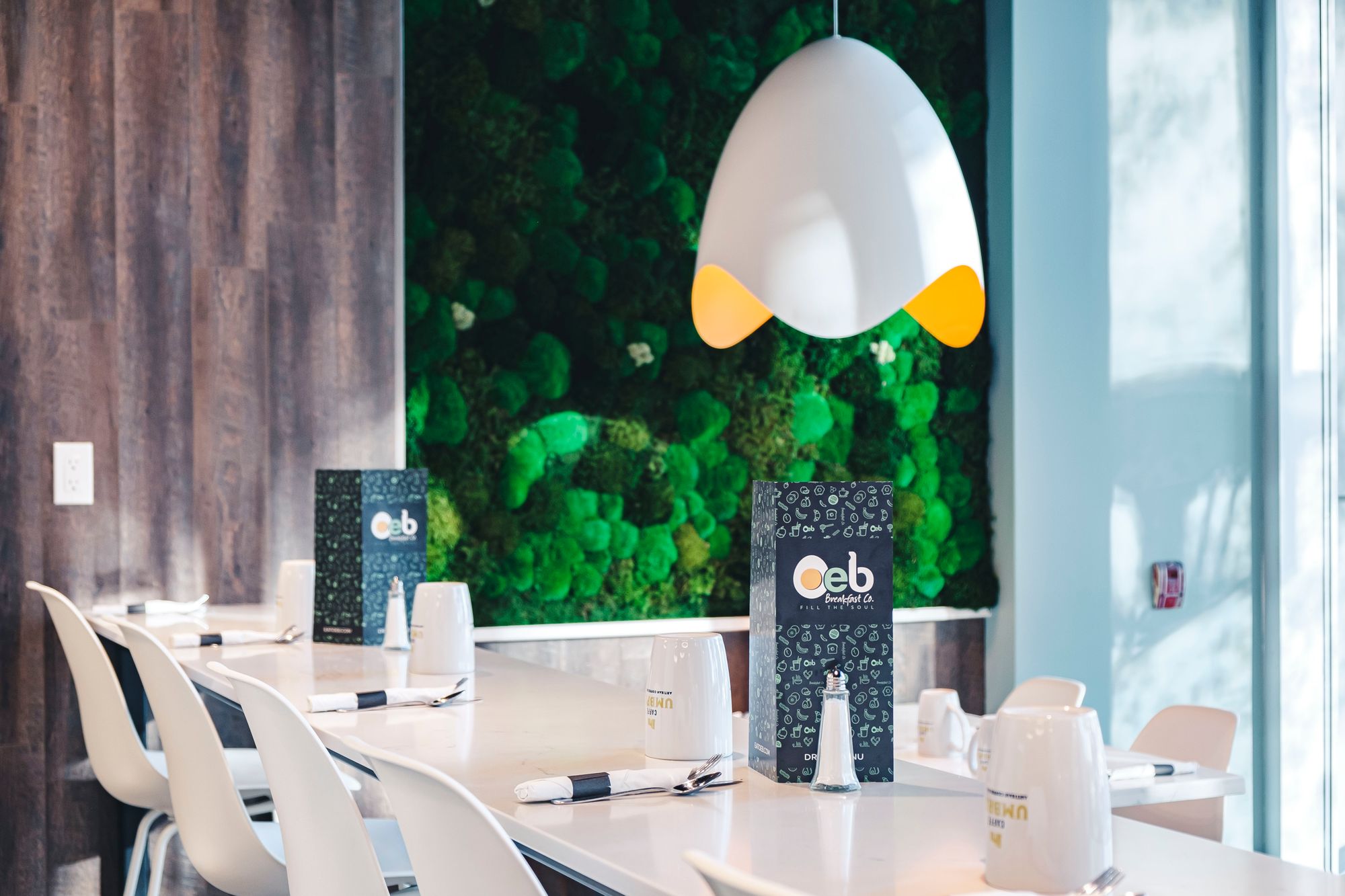 See, to get a table at OEB, you either have to show up blazingly early like me at 7am, or you have to get in line. The easiest way to get in line is through the Yelp waitlist system, which is built into the Yelp app. My personal gripe with this is that Yelp is always so thirsty to get its app installed on my mobile phone that I'm convinced Yelp just wants to mine all the personal data out of my phone. We could talk all day about data mining, but to this end, I can really only recommend you show up to OEB Breakfast Co. as early as you can and maybe have a contingency plan ready when you are told that your table will be ready in 2 hours.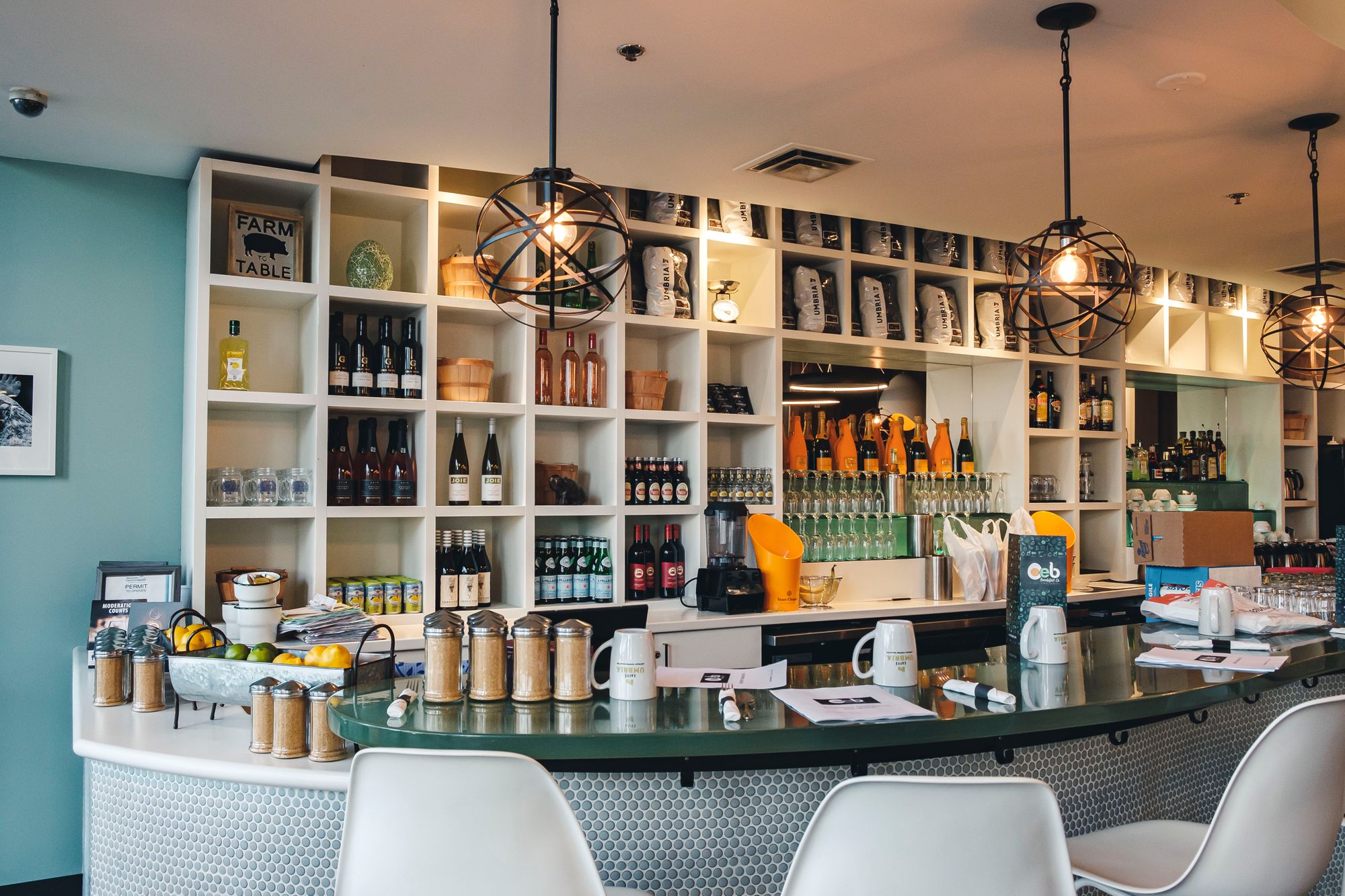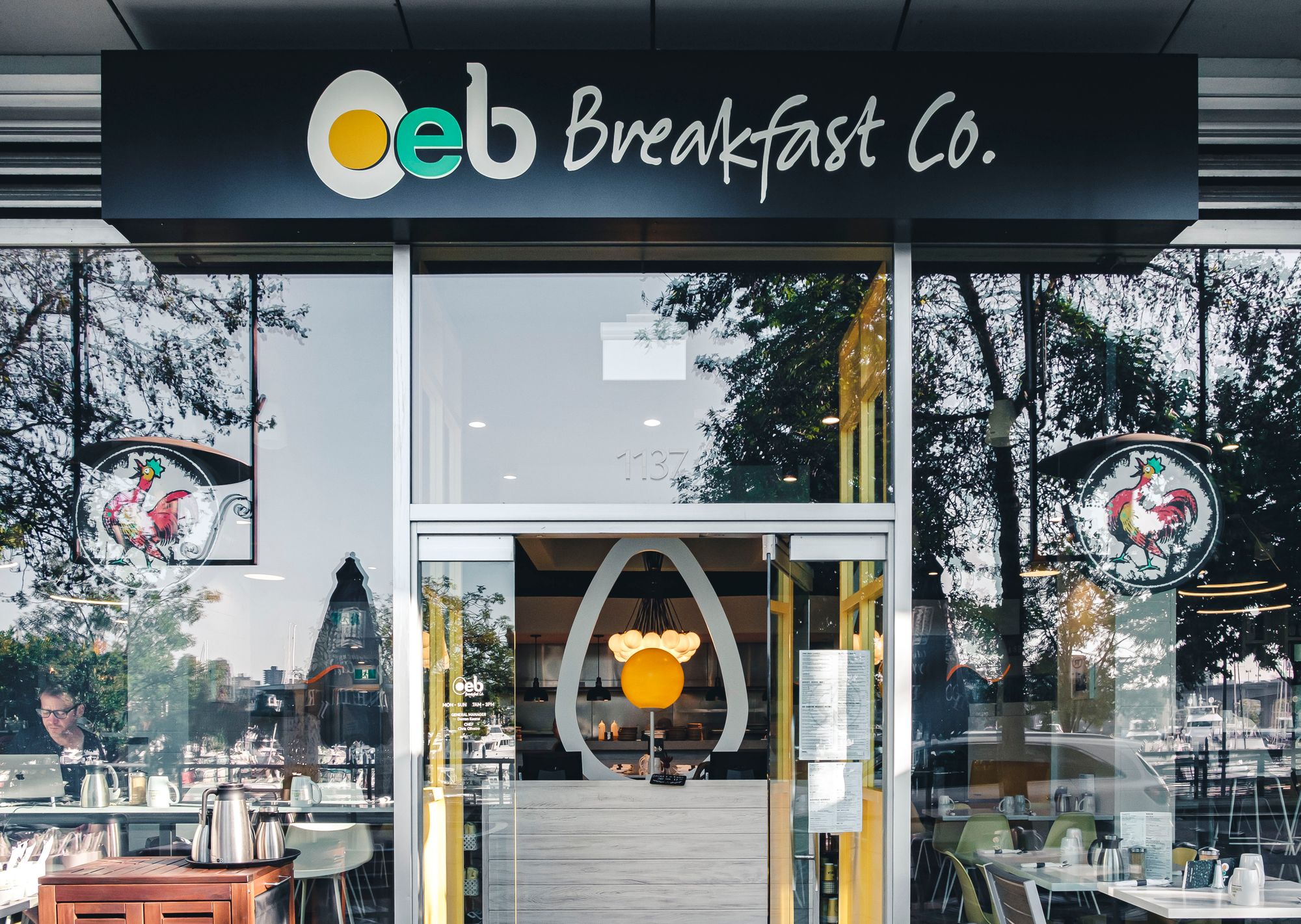 Final Thoughts:
One-liner: Fantastic, slightly elevated brunch fare that affords egg lovers a hearty breakfast and an easy transition to/from the Vancouver seawall
Highlight: Eggs Florentine
Price per person: $20-$30
Would I go back? Yes.