There's something good to be said about spreading some Christmas cheer. Whether or not you observe this holiday, the Pan Pacific Hotel in Vancouver excluded zero Lower Mainland citizens as it held its 30th annual Christmas Wish Breakfast. As an invited influencer, I was privy to the scene from start to finish in what was an early morning of Christmas joy and a giant mountain of toys prior to their delivery to the Lower Mainland Christmas Bureau.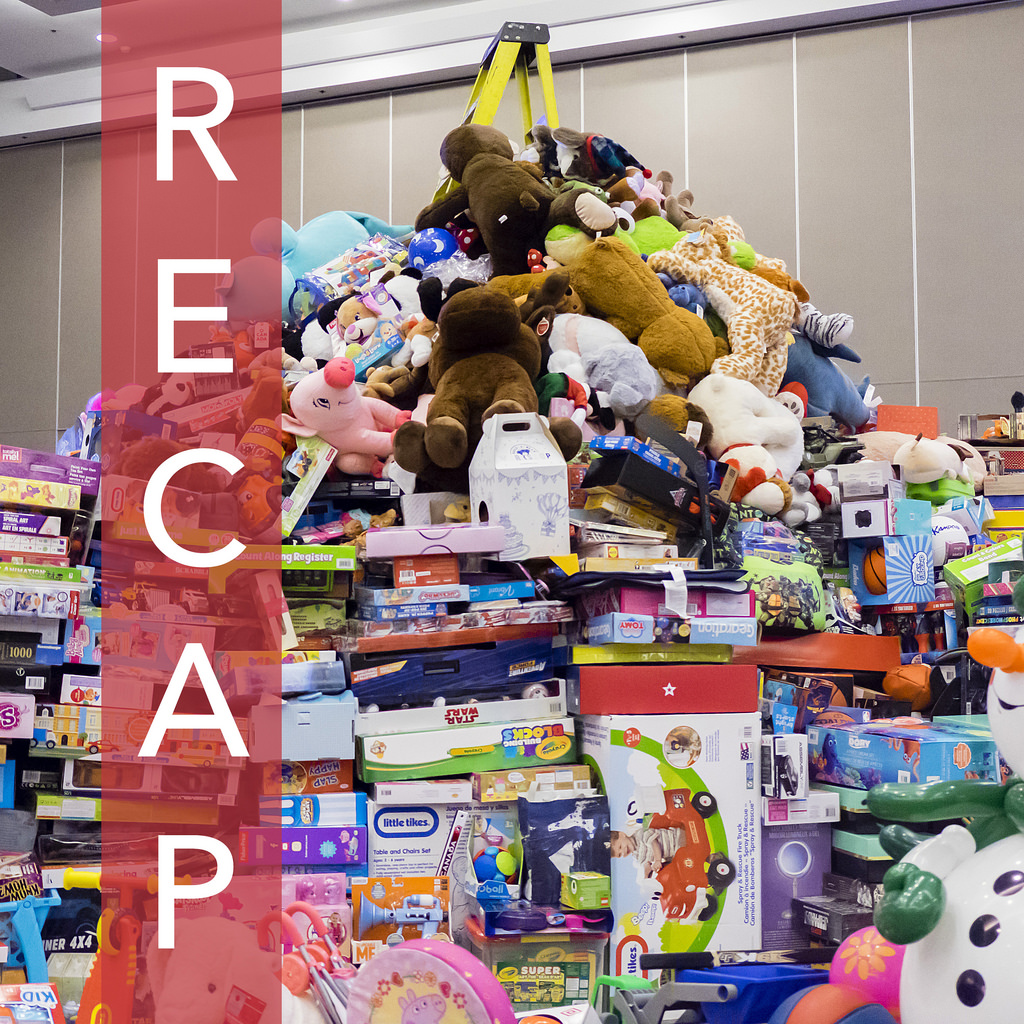 Time: 6:00 AM
I normally wake up at 8, so to be down here with the venue already set up was something special. The tree of toys was just beginning its ascent up the ladder with help from the City of Vancouver Fire Department.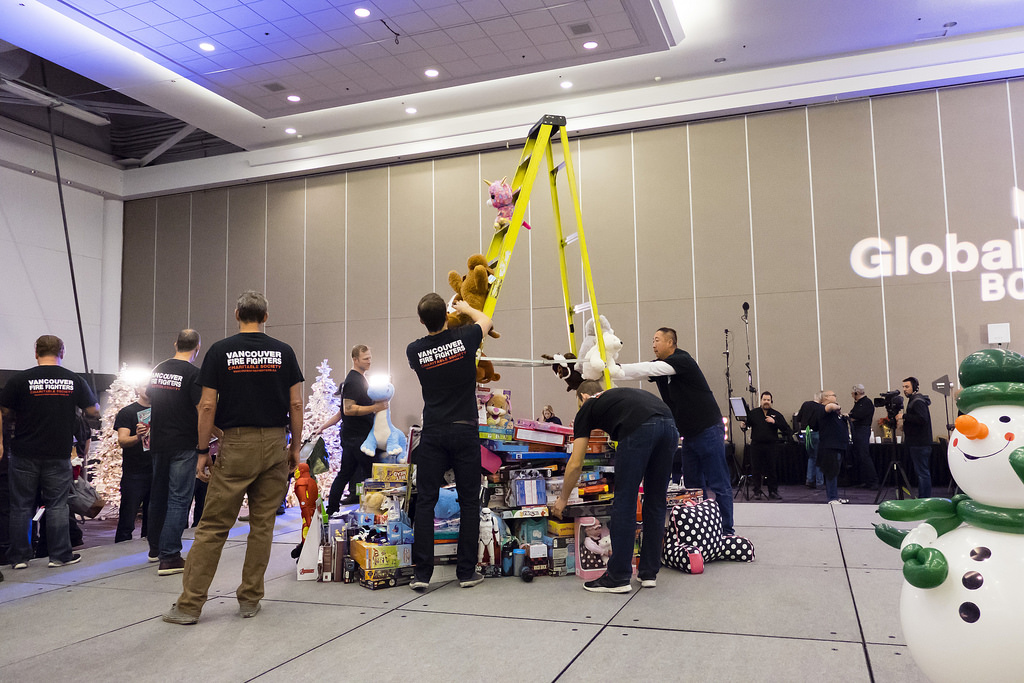 Toy Mountain 1
At this time, the breakfast tables were laid out with mountains of muffins and endless ham, cheese, and egg croissants provided by the Vancouver Convention Centre.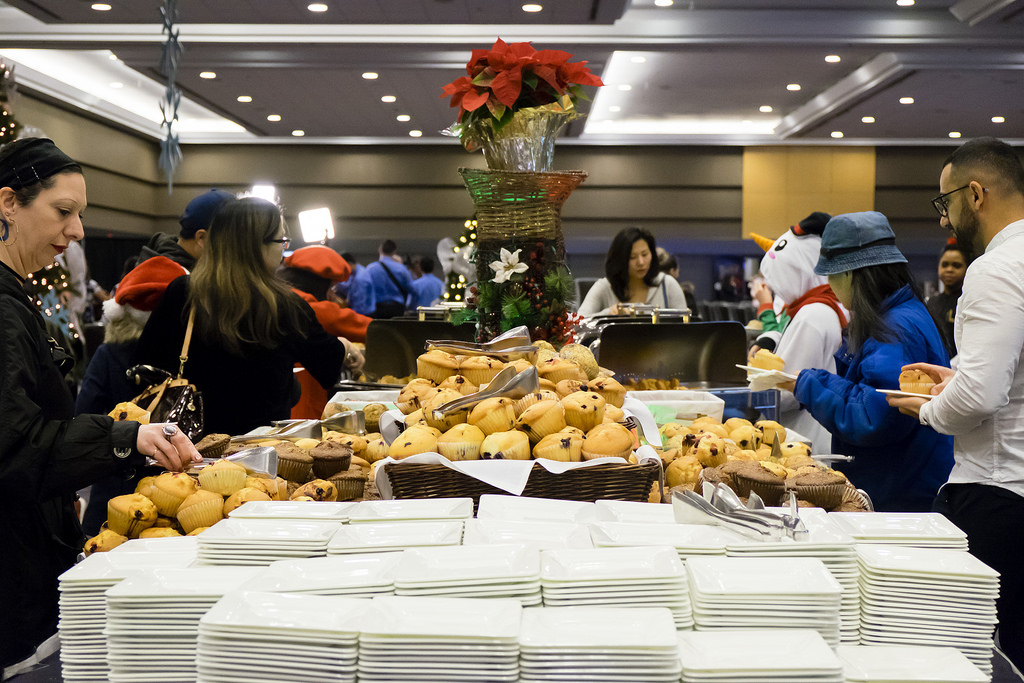 Breakfast Table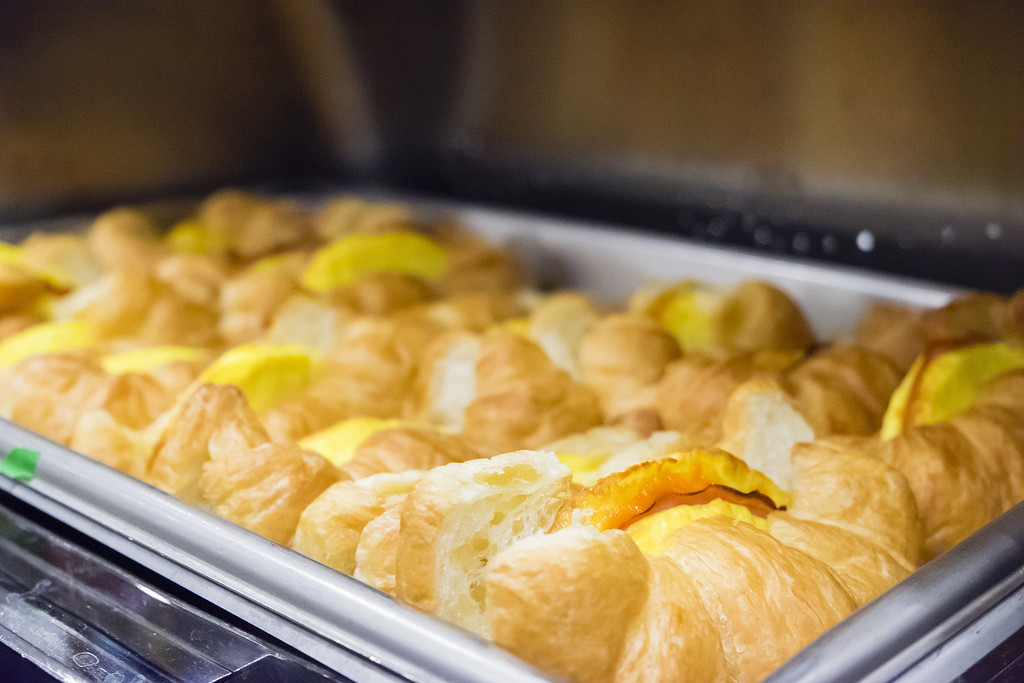 Breakfast Croissants
Time: 6:30 AM
Not long after, performances by the Langley Ukelele Ensemble were being set up.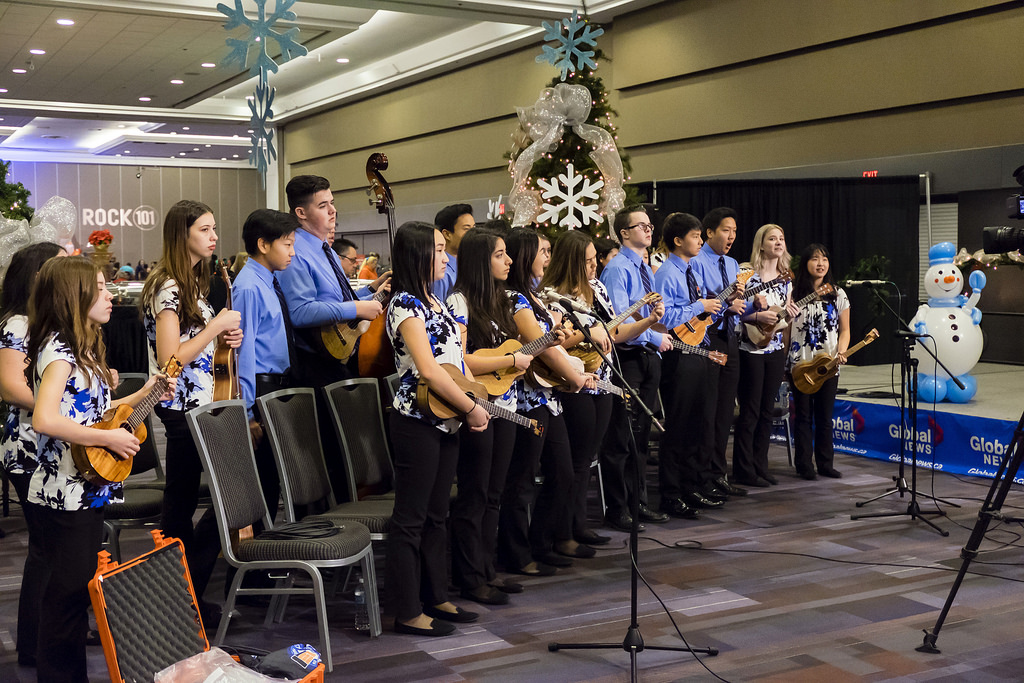 Langley Ukelele Ensemble
Outside, there were grand displays by various donation groups. At least 50 metres were covered by hundreds of bicycles.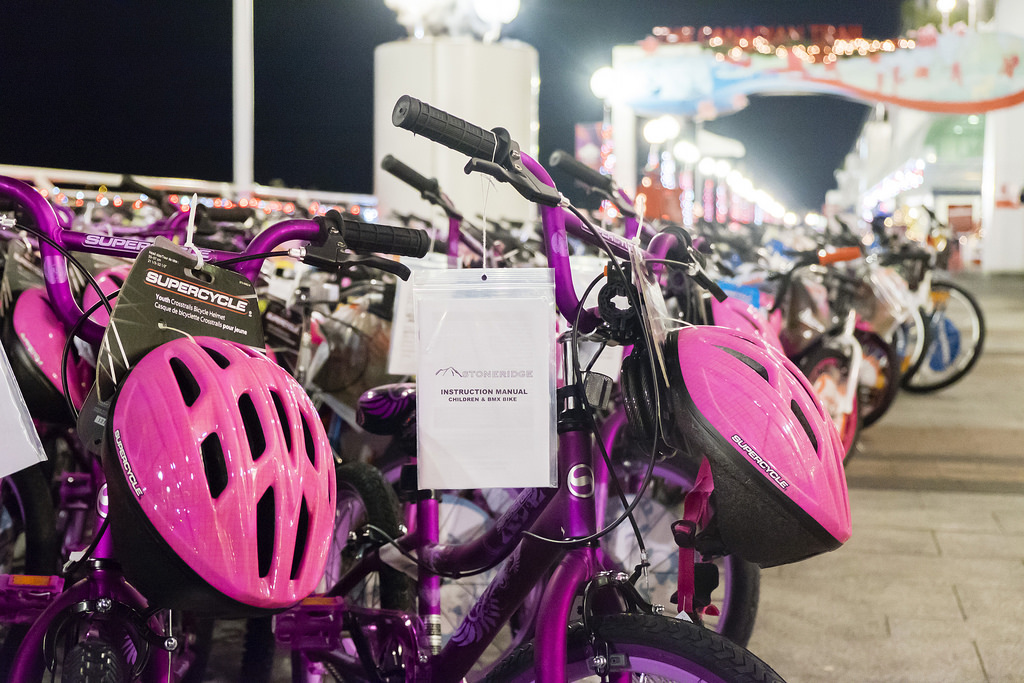 Bicycle Donations
Elsewhere, the University Endowment Lands Fire Department was making a statement with its display of sports-related toys target for teens. Teenagers actually represent the largest sector of children in need during the holiday season.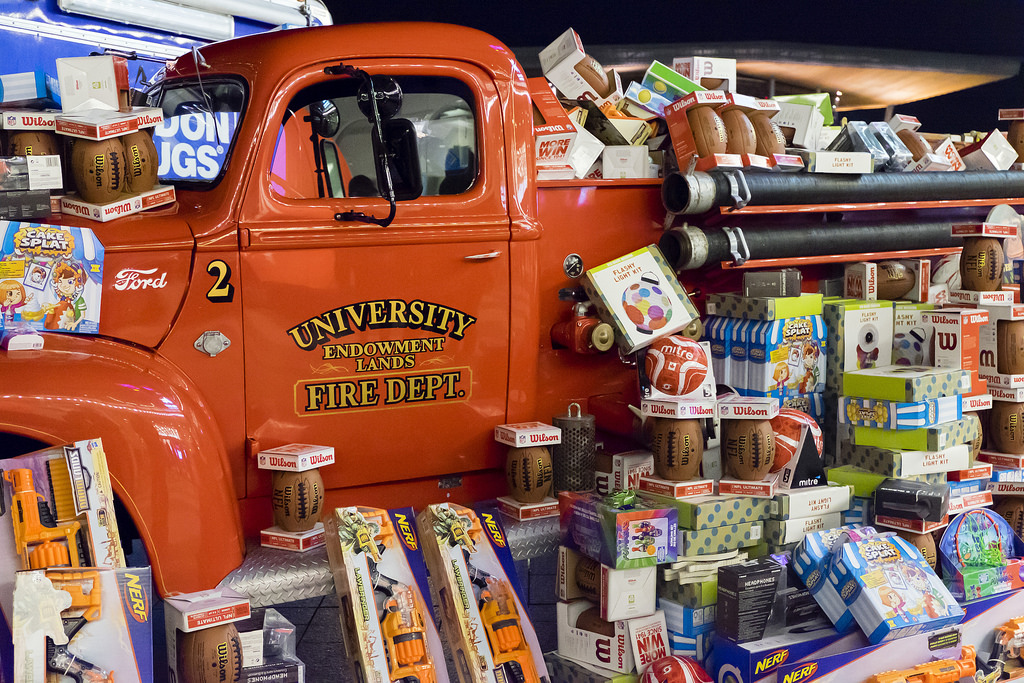 University Endowment Lands
Time: 7:00 AM
The Vancouver Police Department began a train of gift donations led by a bagpipe Christmas medley.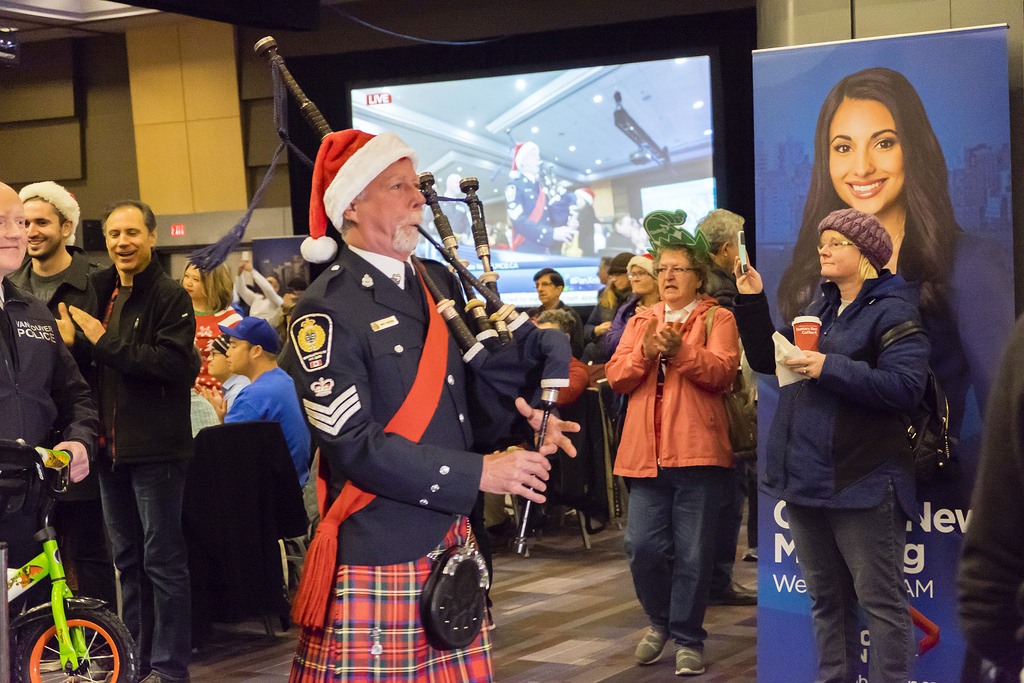 Vancouver Police Department Entourage

Toy Mountain
The Good Noise Gospel Choir provided choral arrangements of upbeat Christmas songs.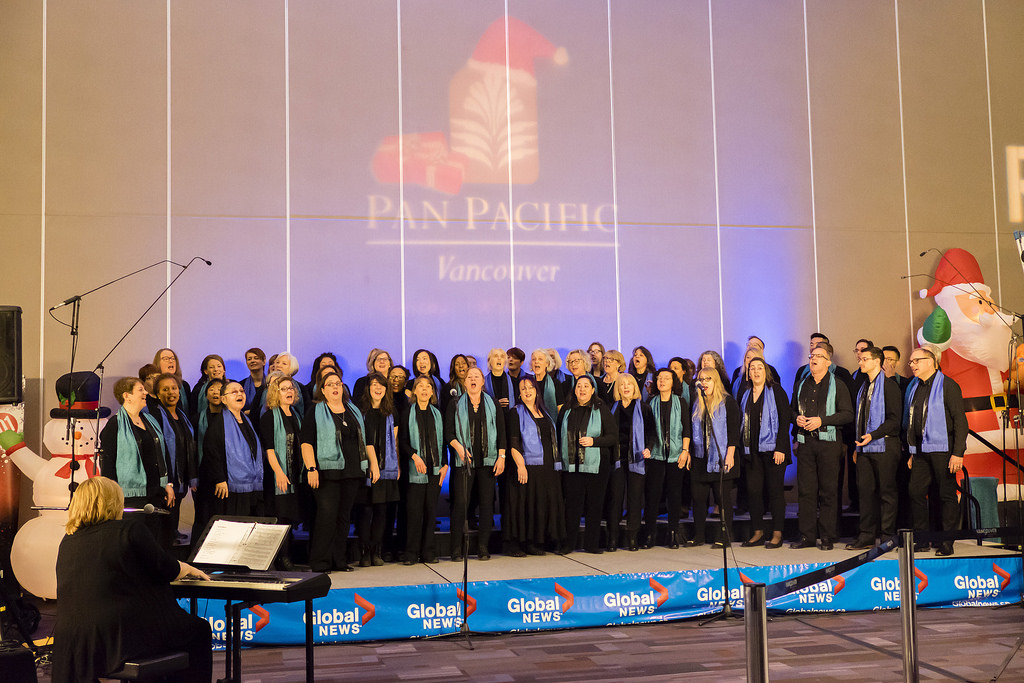 Good Noise Gospel Choir
Time: 8:00 AM
Elsewhere, youth choirs also performed some classics with a stash of toy donations nearby.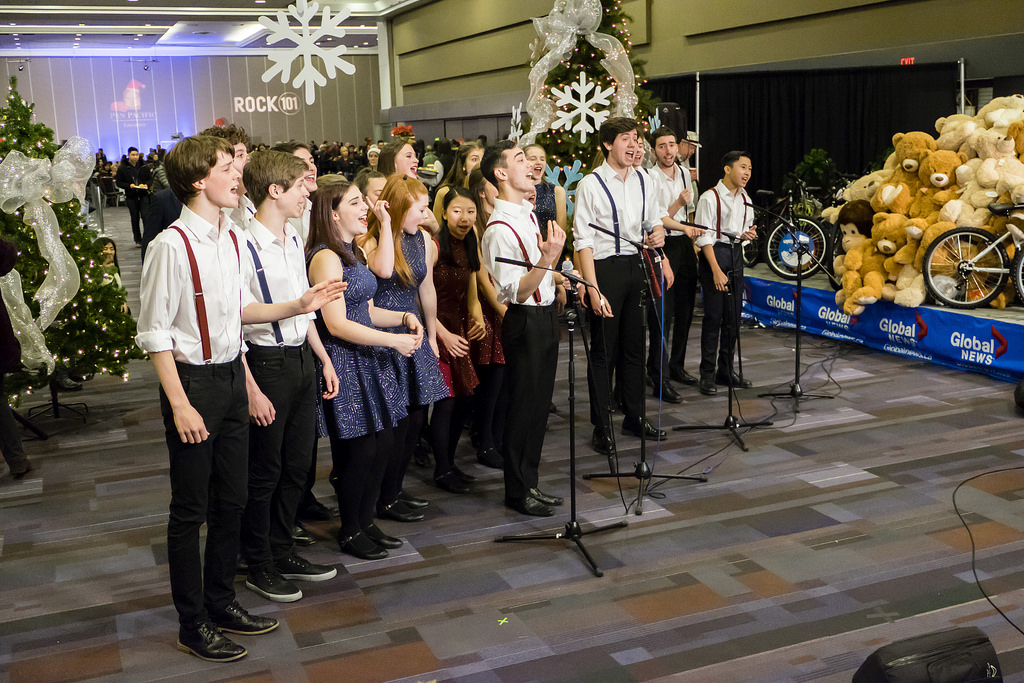 Youth Choir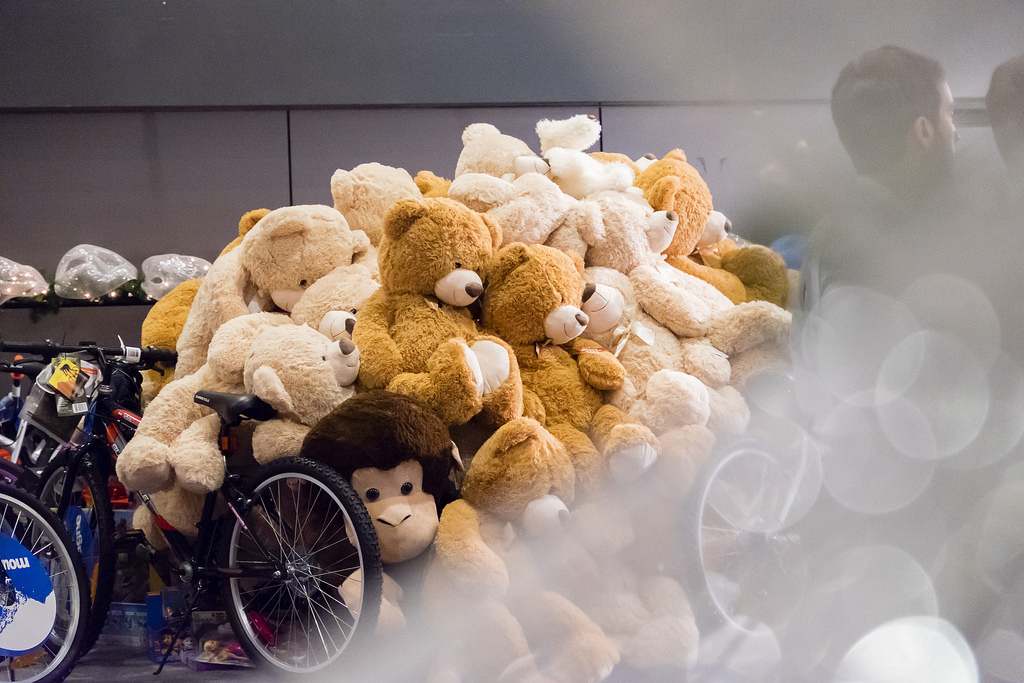 Teddy Bear Mountain
Time: 8:30 AM
It was finally brightening up outside, and the Vancouver Fire Rescue Services had a trumpet trio performing while their team strode in with a freight of gifts.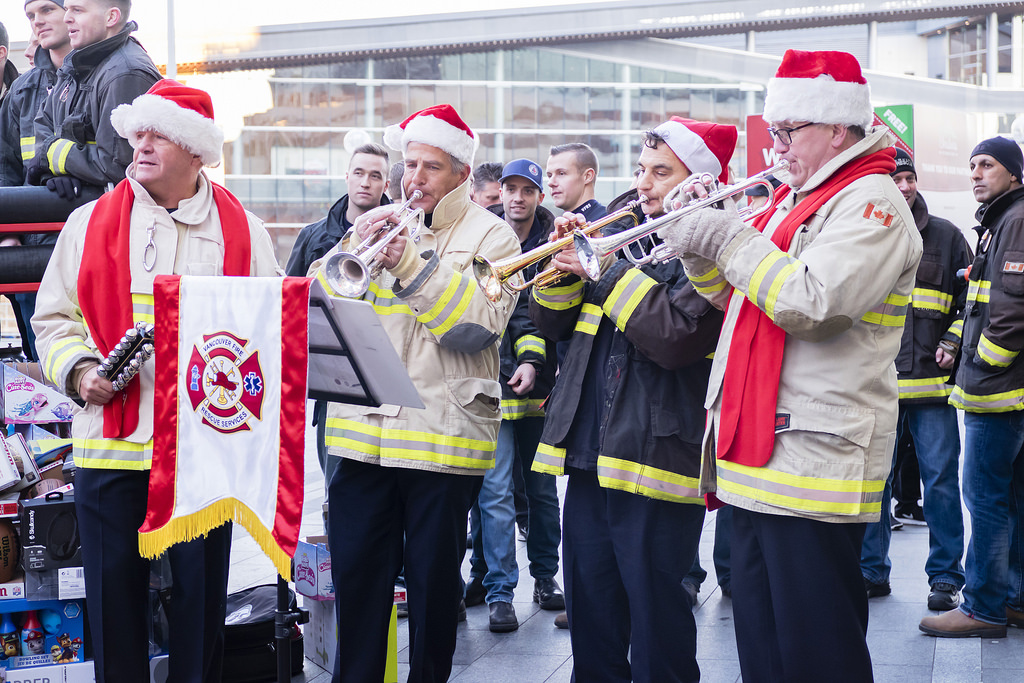 Vancouver Fire Rescue Services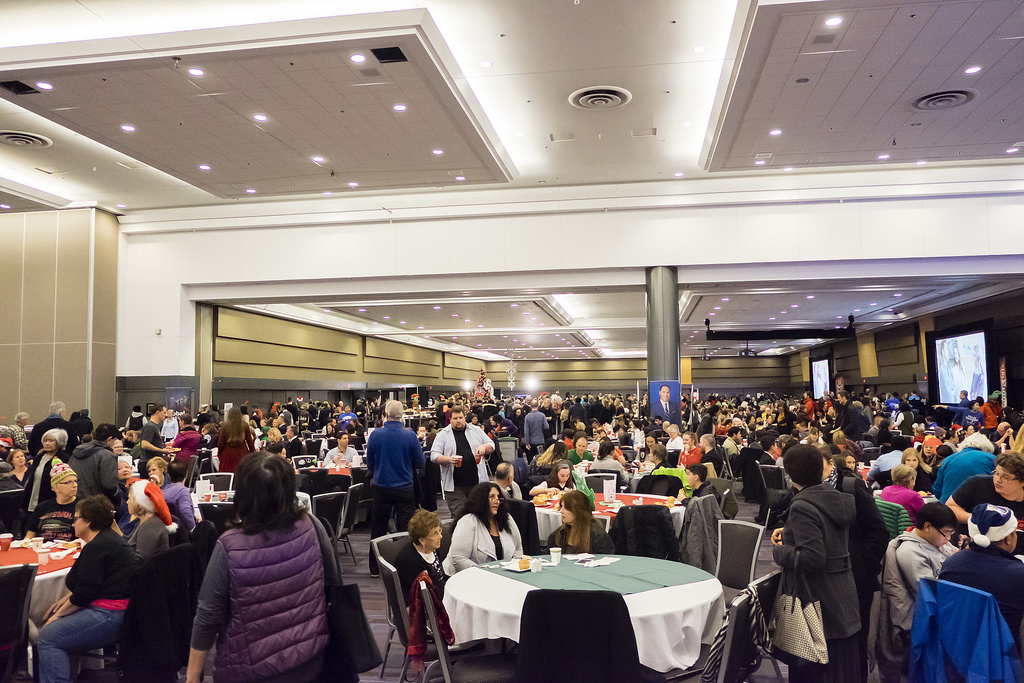 Dining Hall
Time: 9:00 AM
The clock struck 9 AM which meant the breakfast had concluded and the final toys were being rounded up. There were a ton of gifts donated which culminated in this giant mountain of toys. This year's donations topped 23,000 kilograms, which exceeds 2016's 22,000 kilograms.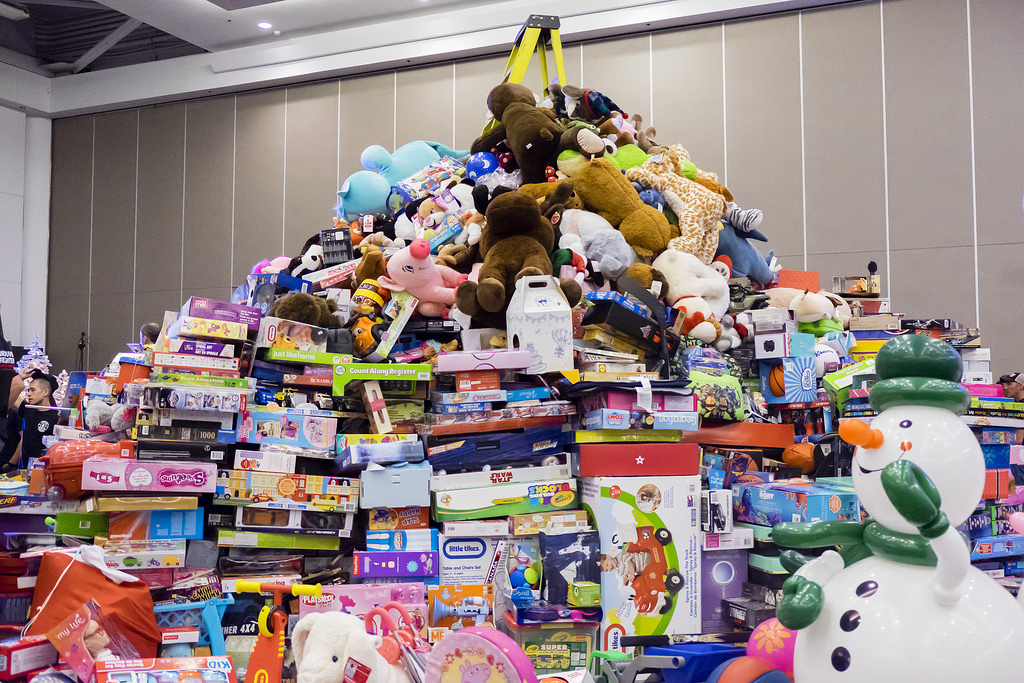 Toy Mountain
Final Thoughts:
One-liner: Another successful Christmas breakfast funded by the Pan Pacific and supplied by Vancouverites
Highlight: Spreading Christmas cheer and an unlimited breakfast buffet
Price per person: Any size of toy or donation
Would I participate again? Yes!