Lebanese food can be hard to come by in restaurant form. In Vancouver, there are just a small smattering of them not named Nuba. So when I found out Paramount Fine Foods (a Canadian chain) was opened along central Robson Street, I was curious. Does this chain deliver good enough food to compete on Robson or is it just a pipedream venture into BC?
Disclosure: This was a complimentary tasting provided in exchange for an honest review and no monetary compensation.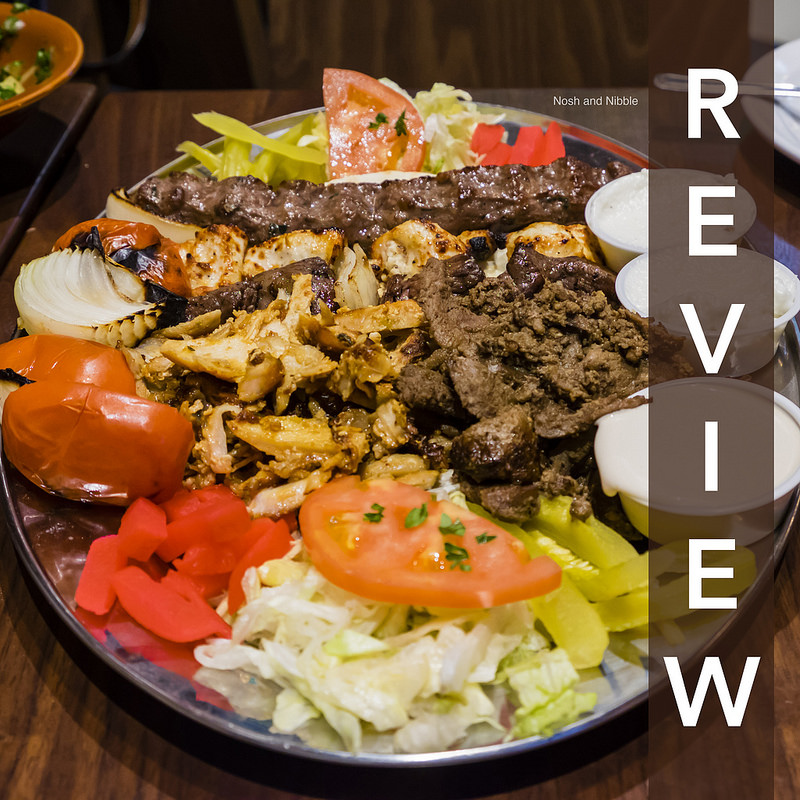 Paramount Fine Foods
Food:
Team Tastic came here for a Sunday lunch and I had a great taste of the following menu items:
Hummus ($6)
Tabbouleh ($8)
Half Mixed Combo Platter ($44)
Baklava
The hummus appetizer came with a basket of pita bread. This pita bread was some of the fluffiest and evenly baked pita bread I've ever seen. The hummus was also well presented with some source chickpeas neatly presented in a bath of olive oil.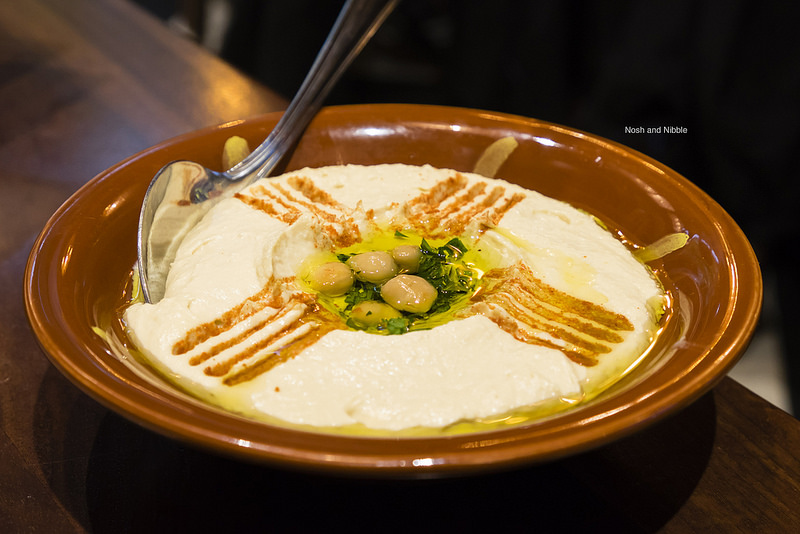 Hummus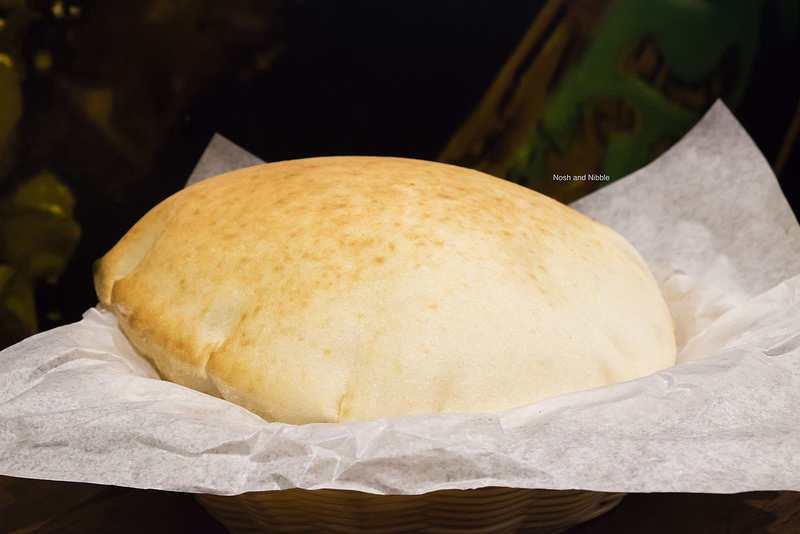 Pita Bread
Feeling for some Mediterranean salad, the tabbouleh delivered on flavour and citrus zing. Each bite was refreshing to mash into and made being healthy pretty tasty.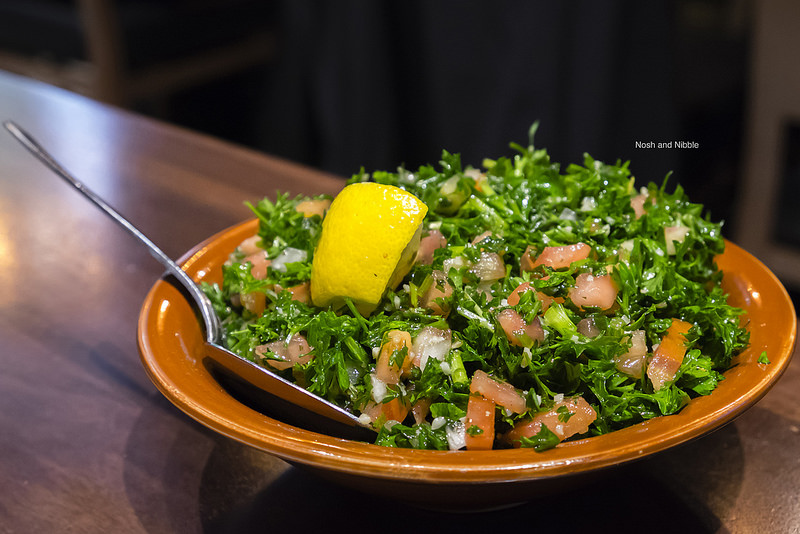 Tabbouleh
Our main attraction was the mixed combo platter, of which we got a half-ish order. This came with fattoush, chicken and beef shawarma, a kafta skewer, tawouk skewer, beef skewer, falafel, and served with tahini sauce. This normally comes with two falafels but we were served four.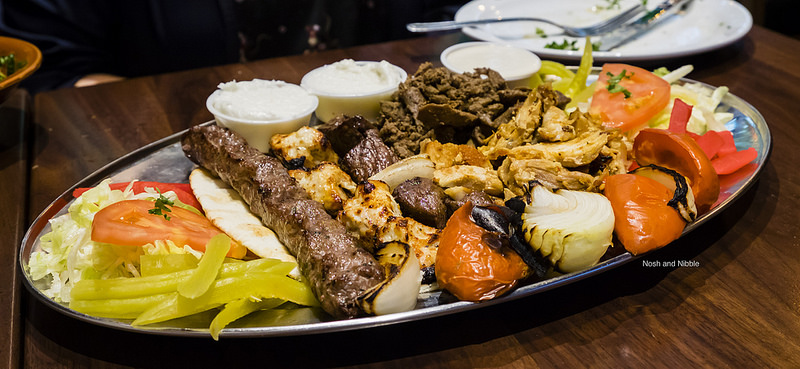 Mixed Combo Platter
Thankfully, the skewers were removed so we could jump in with our forks. The beef and shish tawouk skewers were much tenderer than the beef or chicken shawarma (a higher quality cut of meat), but this was a solid 3.5 meals split between two people especially with the rice served on the side.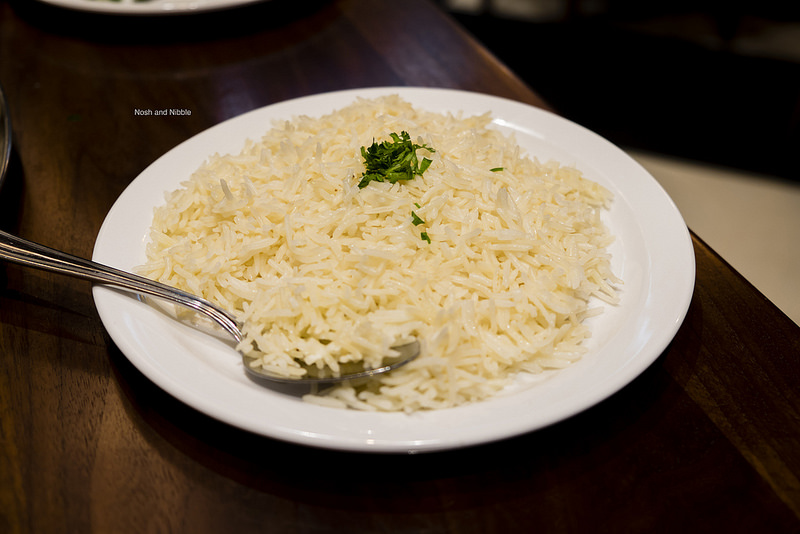 White Basmati Rice
On the falafel front, I really enjoyed the crisp outer shells and the vibrant green interior with the parsley and chickpea flavours. These weren't as green nor round as Chickpea's falafel but way better than the flat, dry falafel from Nuba.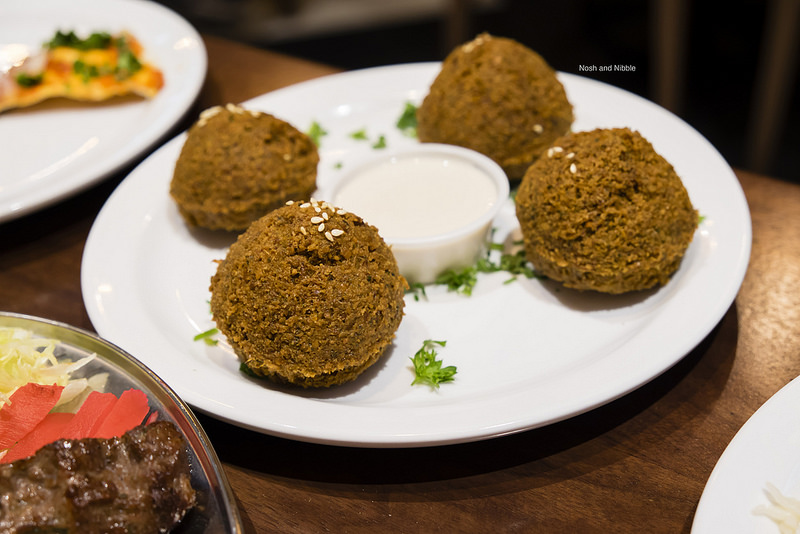 Falafel
For dessert, we had a serving of baklava. Normally these are served as a plate of 7 pieces but we just had a taster. Coming in both cashew and pistachio varieties, these were essentially chewy sweet sticks that had tons of nutty flavour. I'd go for the pistachio baklava over the cashew with its more complex profile.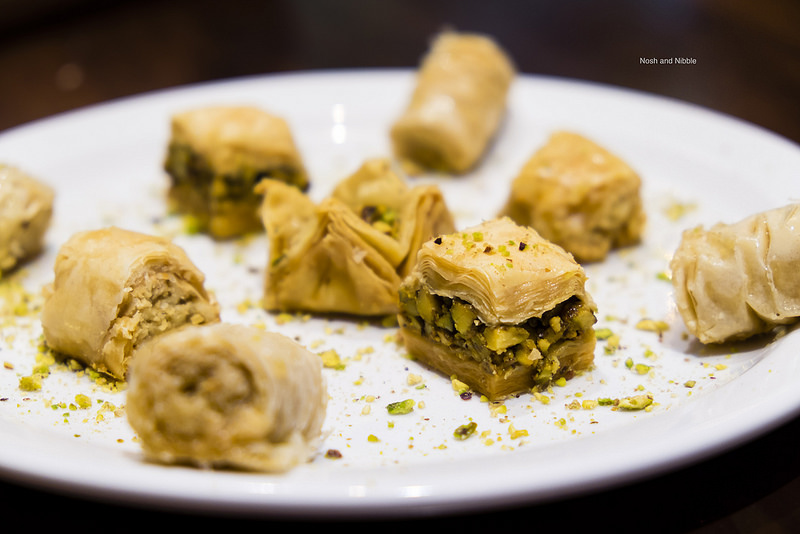 Baklava
Features:
Paramount Fine Foods is a narrow and long restaurant on Robson Street. Inside features seating for about 100 guests through various tables and booths. Dining can be quite private in the booths but large groups can be accomodated in alcoves scattered across the floor.
The feel is pretty fast food-like with the giant lit menus in the middle of the restaurant (they're big on takeout here) but there are just enough staff to remind you this is a full-service restaurant.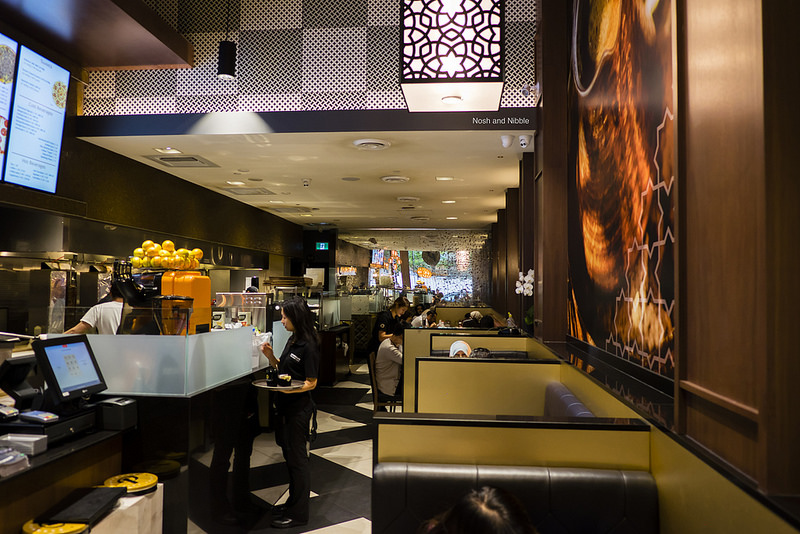 Inside Paramount Fine Foods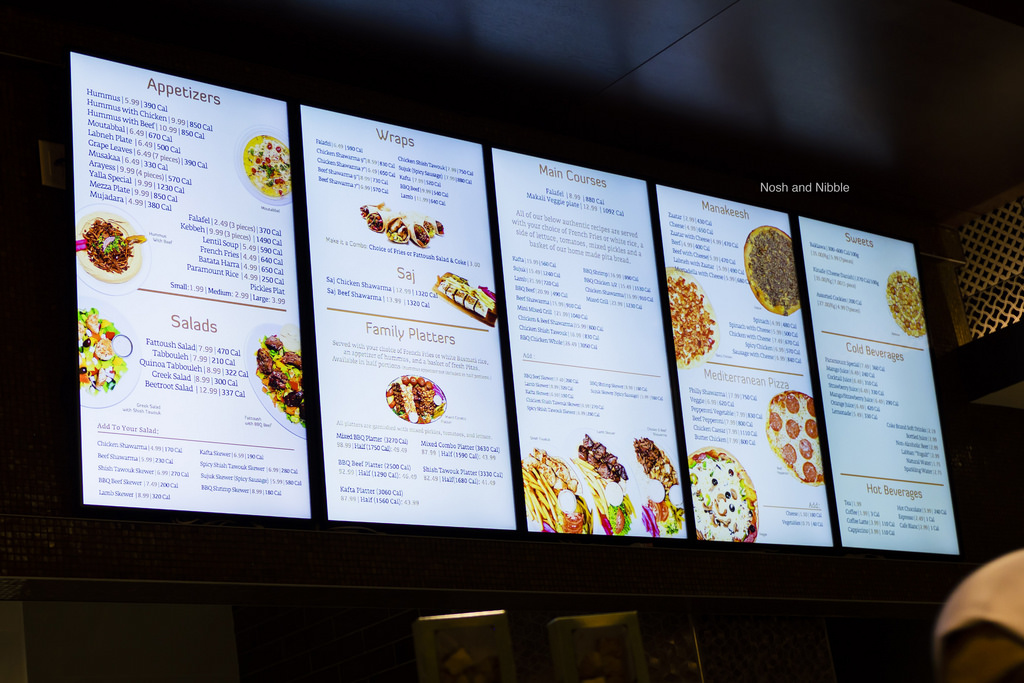 Menu
Service:
Service was pretty good at Paramount Fine Foods despite it being a very busy lunch hour. The staff were buzzing around non-stop but since the restaurant is quite narrow and the main counter located in the center, it was always easy to find help when needed.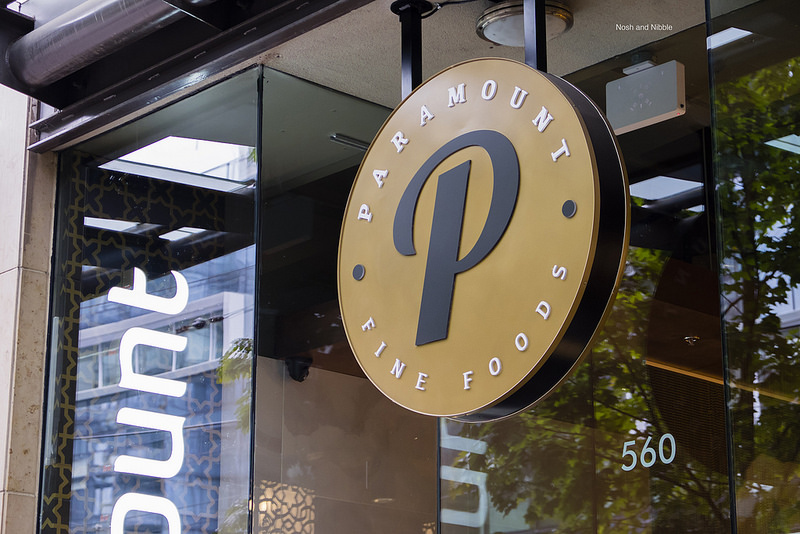 Outside Paramount Fine Foods
It was crazy busy at 12:30pm so I'd recommend coming with a group of no more than 4 people if you want to avoid disappointment. This restaurant does not take reservations.
Final Thoughts:
One-liner: Good Persian eats (and falafel) where the best value is in the Mixed Combo Platter if you can split it
Highlight: Falafel
Price per person: $10-20
Would I go back? Yes.