It took awhile but it finally happened – polished Italian cuisine has arrived in downtown New Westminster. Situated inside the Anvil Centre, Piva is the new Italian hot spot hoping to satisfy your cravings of the old country. With offerings such as "For Nonna" and "For Nonno", does the short and sweet menu cater to classic familial feelings?
Disclosure: This was a complimentary tasting provided in exchange for an honest review and no monetary compensation.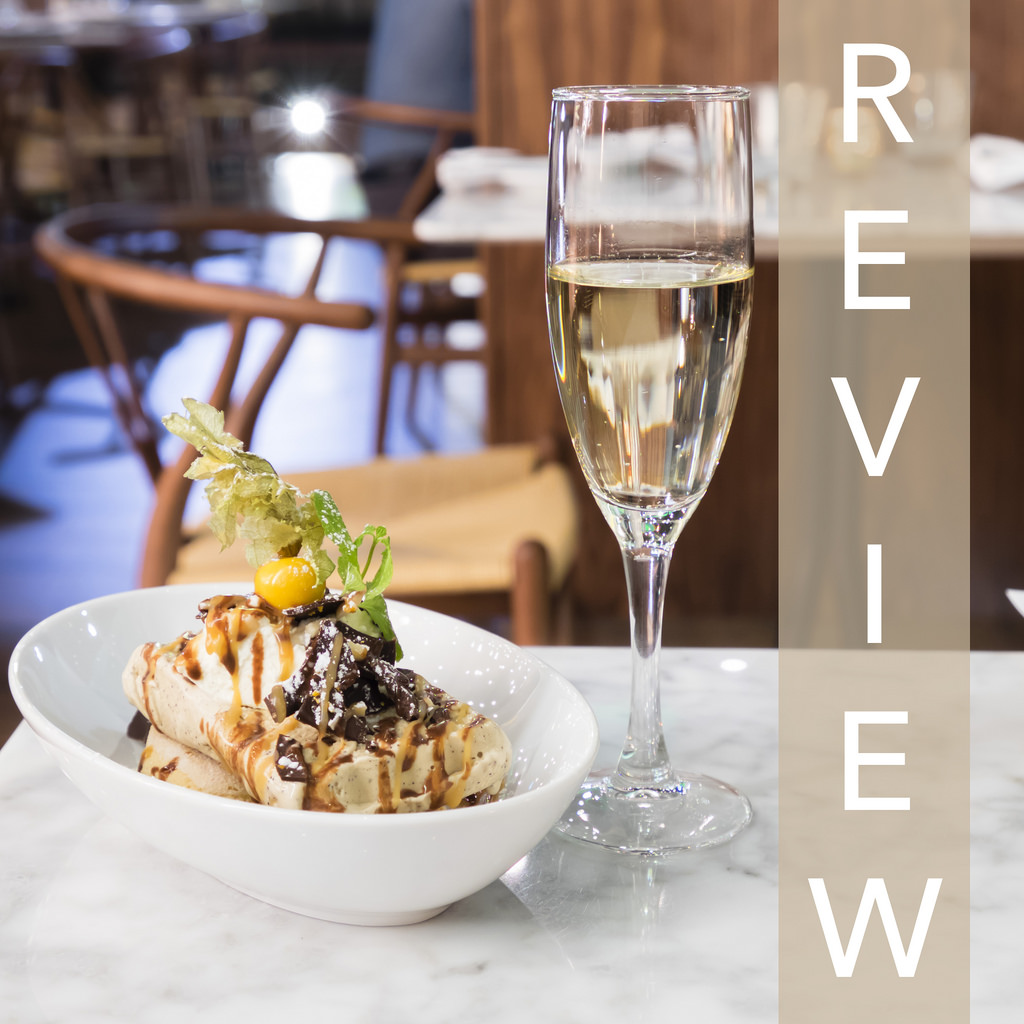 Food and Drink:
I came here with Joe for a Thursday dinner and had myself a great taste of the following:
Salumi Board
Focaccia Bread ($3)
Mushroom Pizza ($17)
Fettuccine ($24)
For Nonno ($18)
Lingcod ($30)
Steak ($38)
For Nonna ($9)
Tiramisu Sundae ($9)
Michele Chiarlo "Nivole" Moscato ($8)
Our salumi board (off-menu option) came with a smattering of items from the appetizer menu, including meatballs, arancini, crab cakes, polenta fries, Italian cured meats, caprese salad, arugula, and house-marinated olives. The presentation here was meticulous and on point. Whoever thought wrapping cured meat around breadsticks ought to win an award – the carb lover in me rejoiced. If I could only choose 3 winners from this board, I'd nominate the savoury crab cakes, breadsticks wrapped in cured meat, and caprese salad for its plump, fresh mozzarella.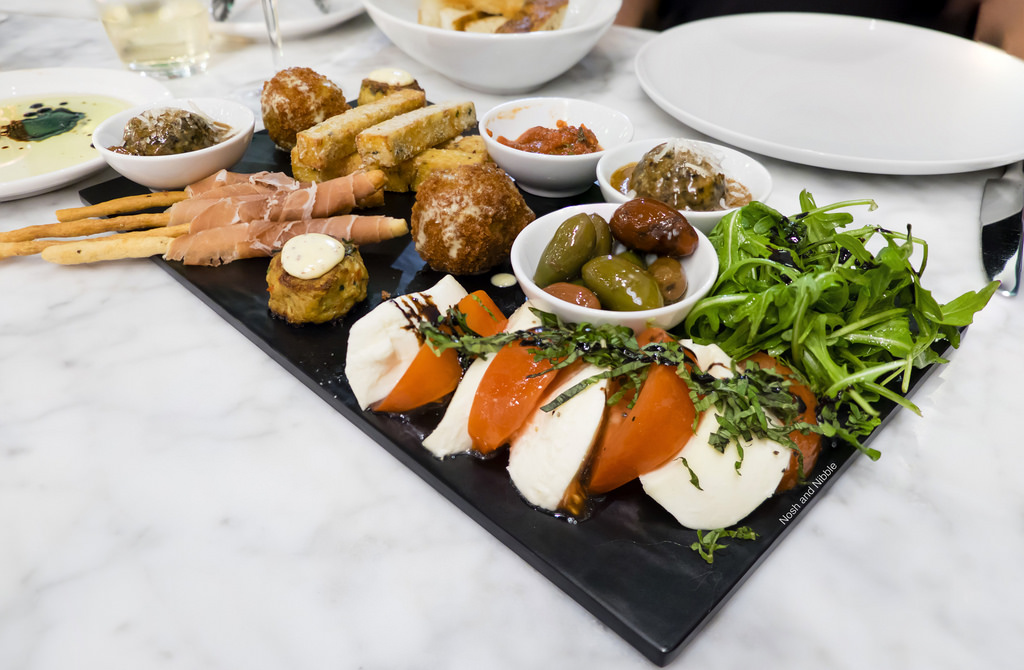 Salumi Board
The focaccia was served with a side of olive oil and balsamic vinegar. Gotta say, this focaccia was quite hard so a lot of soaking was required. I'm more of a soft, fluffy focaccia guy.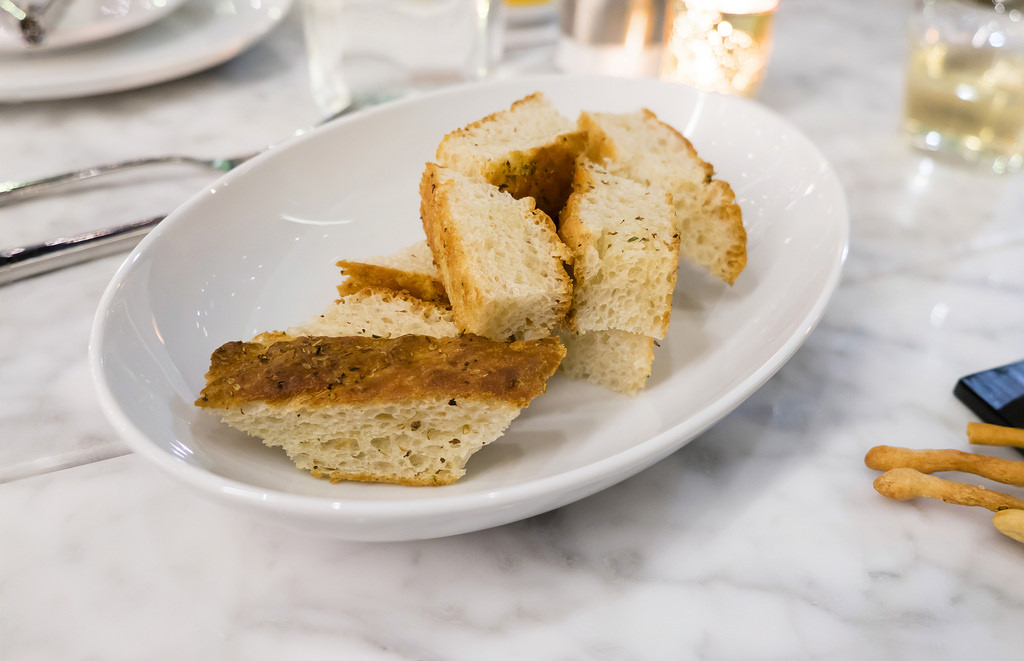 Focaccia
The mushroom pizza was topped with wild mushroom, cauliflower purée, fontina cheese, fried sage, and truffle oil. Holy moly the umami on this pie was intense. I could smell the intense truffle as I was taking my photo and the drool was real. I think this pizza more than fit the price tag especially for a person like me who values a chewy dough, complex toppings (cauliflower purée was a great touch), and enough pizza that I feel like sharing.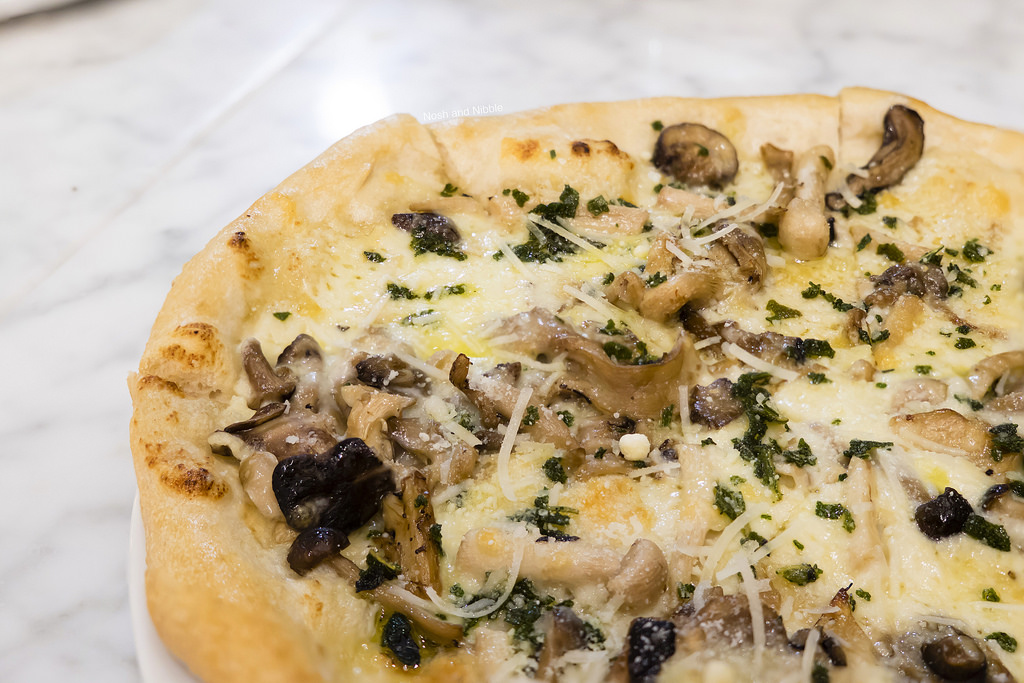 Mushroom Pizza
Moving onto pastas, we had both the fettuccine and For Nonno (translates to grandfather). The fettuccine (prawn, scallop, white wine, tomato sauce), had a savoury taste with lots of mouthfeel from the white wine. The prawns and scallop were very juicy and the noodles just my level of al dente. This was my preferred pasta out of the two we had.
For Nonno (spice, garlic, chicken, Italian parsley, tomato, black bean, olive oil, spaghetti) had a much sharper flavour profile with a ton of garlic hitting my palate. The spaghetti here was also al dente – almost too al dente depending on your palate. The black beans added some character to the flavour and helped mellow out the impact from the garlic.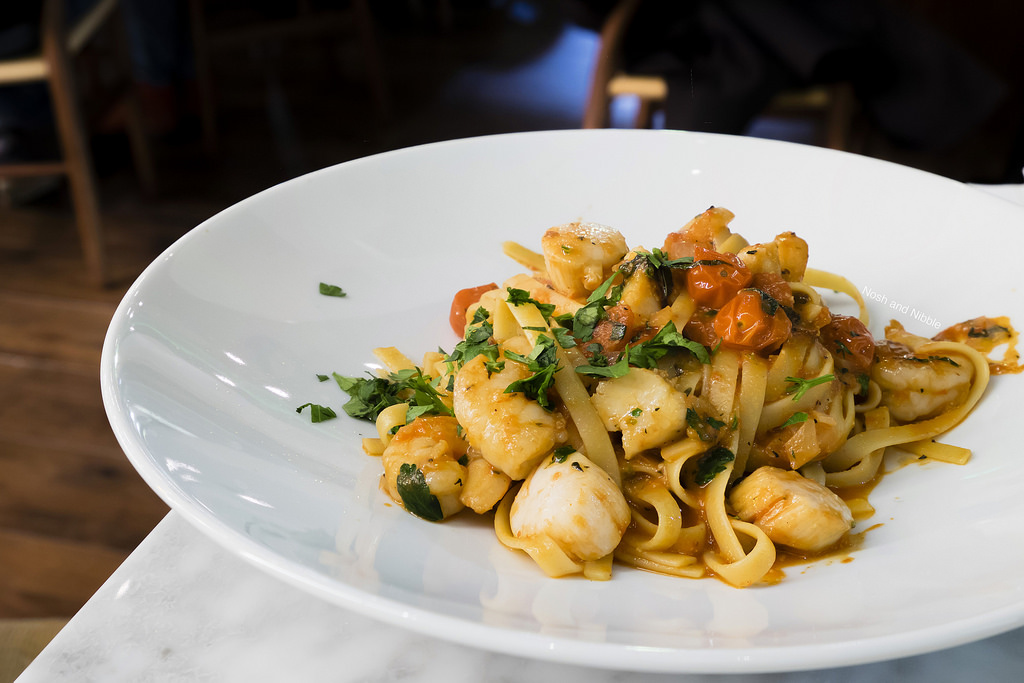 Fettuccine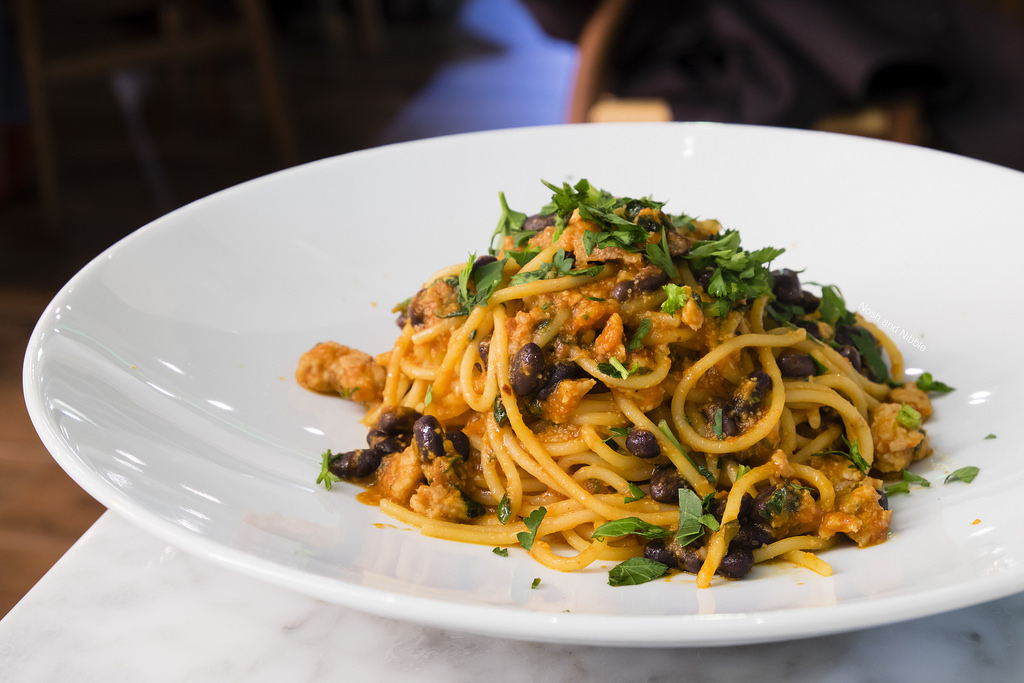 For Nonno
Our 2 entrees, the ribeye steak and ling cod, came presented on the same plate. Man oh man this was a hearty serving. Isolating each dish would have been nice but together the presentation went to a whole new level. The ribeye (10 oz, AAA certified Angus, truffle butter, mashed potato, mushroom, and asparagus), arrived medium-rare as described and had all the tenderness and juicy fats that a good ribeye should have. Most non-steakhouses (e.g. Cactus Club) only serve sirloins and striploins as their larger cuts, so a ribeye at Piva might be one of the only non-steakhouses to get such a juicy.
The ling cod (pan-seared, bagna cauda, spaghetti aglio e olio, broccolini, tomato, salsa verde) had an innate butteriness which mixed very well with the delicate spaghetti. The bagna cauda sauce was the true star adding an extra savoury kick to every bite.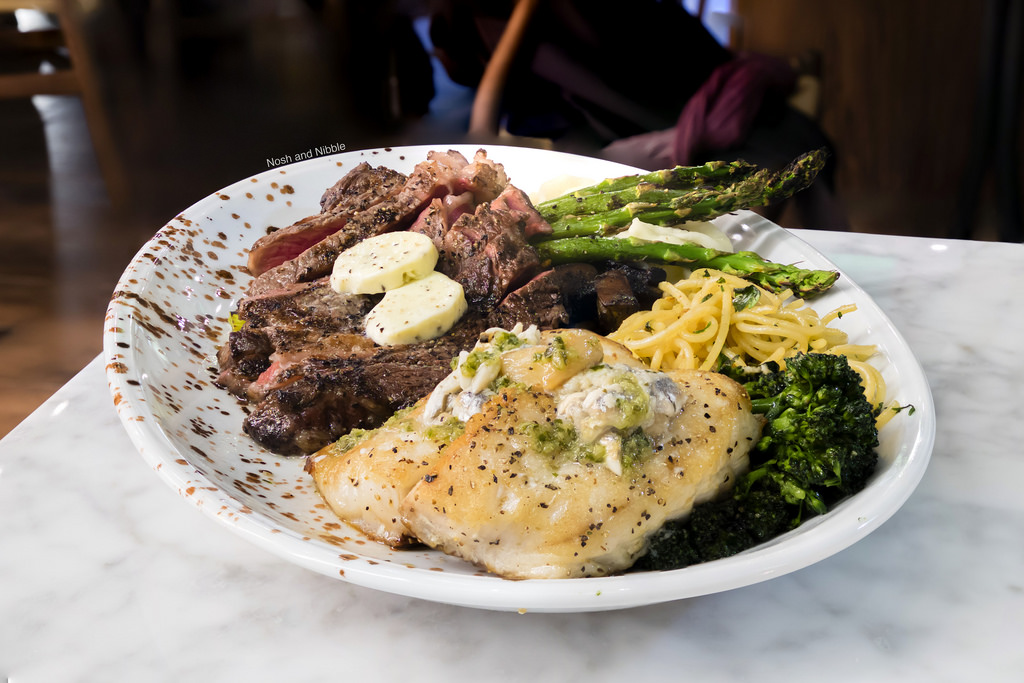 Ribeye Steak and Ling Cod
Finally, for dessert, we had the For Nonna (for grandmother) and tiramisu sundae. For Nonna was a cool stack of crispy phyllo with cherry compote and vanilla bean mascarpone. As my foodie friend Richard Wolak pointed out, previous guests of Quattro will recognize this dessert.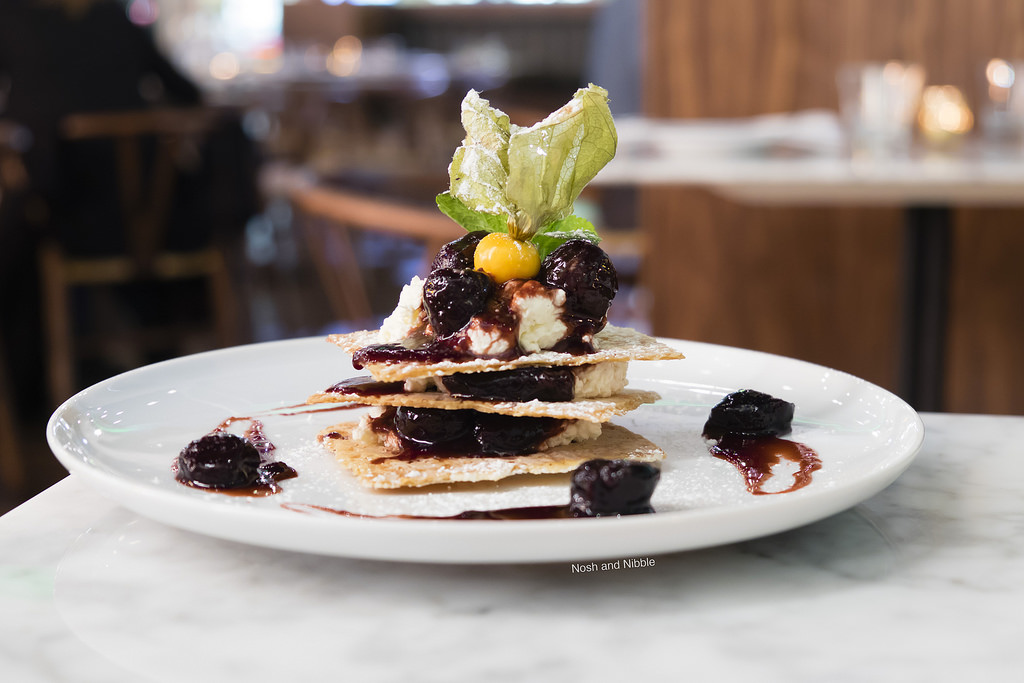 For Nonna
The Tiramisu Sundae took the cake though. With espresso gelato, mascarpone, lady finger, and chocolate orange brittle, this was the classic Italian dessert taken to the next level. I loved every bite of the house-made gelato and the paired Michele Chiarlo "Nivole" Moscato was the perfect sweet finish (keep in mind that I can drink Moscato straight and call that a meal).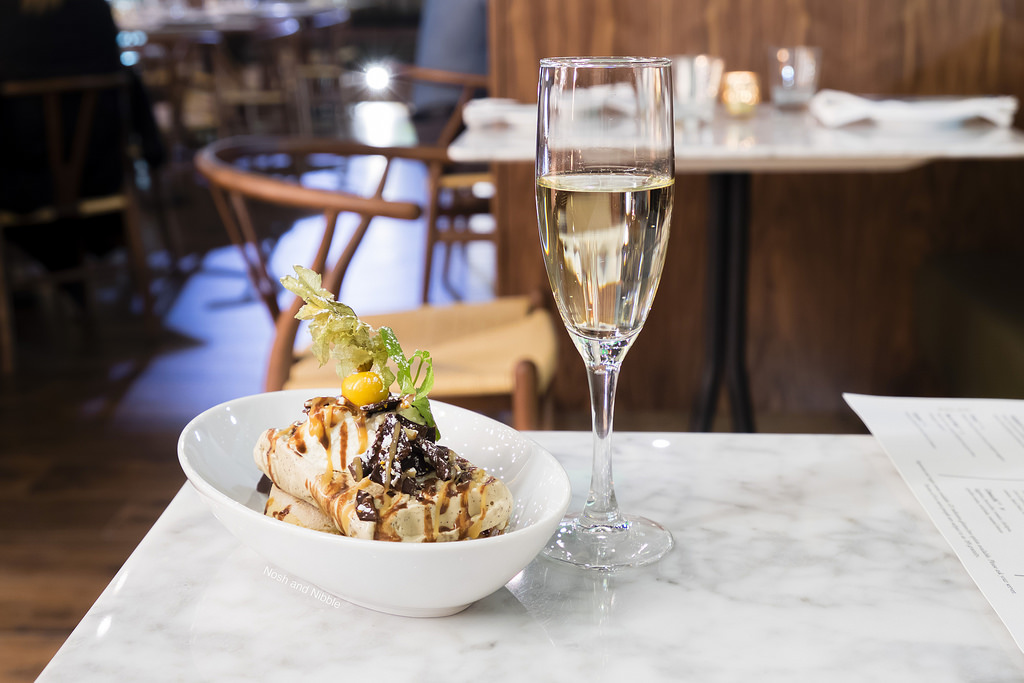 Tiramisu Sundae w/ Moscato
Features:
Piva is a beautiful restaurant, the first in residence in New Westminster's Anvil Centre. Inside is a polished mix of woods and gold accents with lots of marbled tabletops. Seating about 100 guests, the whole interior has a spacious feeling with a high ceiling and starry lights hanging closer to the tables. The bar is sky-high and features all the Bombay Gin a person could want in a night and then some.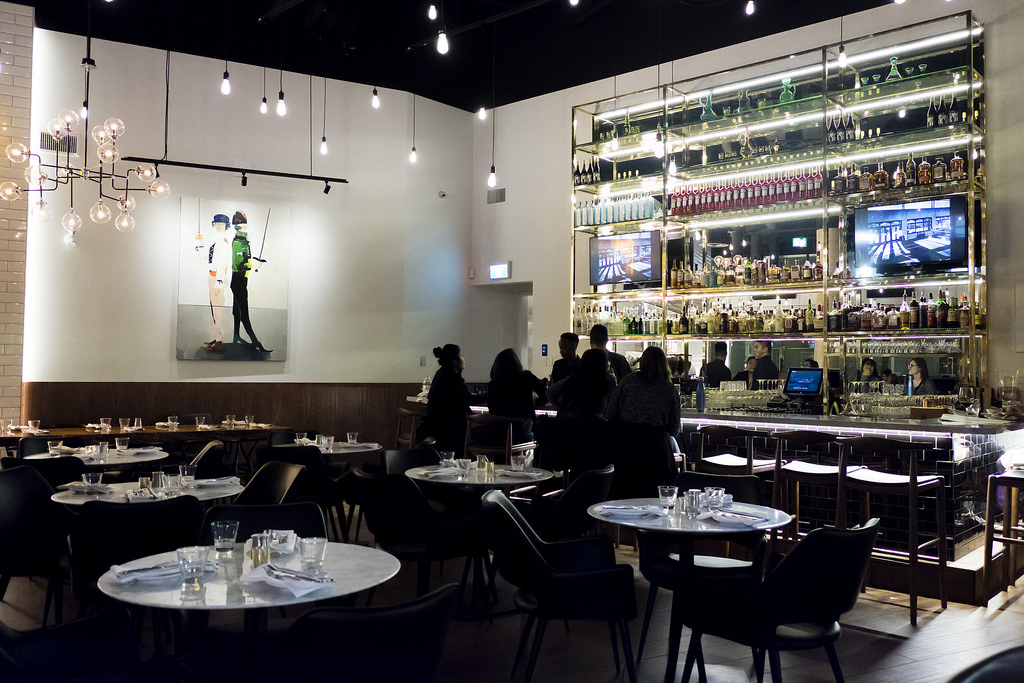 Inside Piva
For those visiting from outside New Westminster, Piva is located right outside New Westminster Skytrain Station and there's ample pay parking in the Anvil Centre parking lot.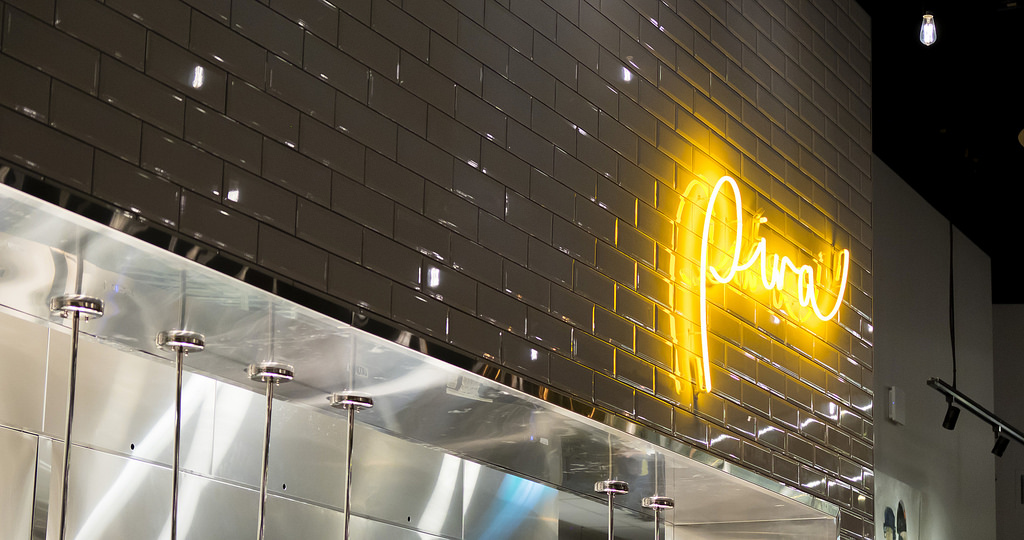 Piva Kitchen Neon
Service:
As you might expect for upper midrange dining, a server is never too far away to hail. Water top-ups happened constantly, and flatware was changed for every course. Food was paced pretty well throughout the evening with no more than a 12-minute wait between courses, so kudos to the kitchen for pacing us through 5 distinct courses. During our 3-hour dinner seating, the restaurant was packed by 7pm (Thursday night) but was emptier at 6pm and after 8:30pm. I'd recommend making a reservation, but you can probably come in with a group of 4-6 by 6pm and expect to be seated.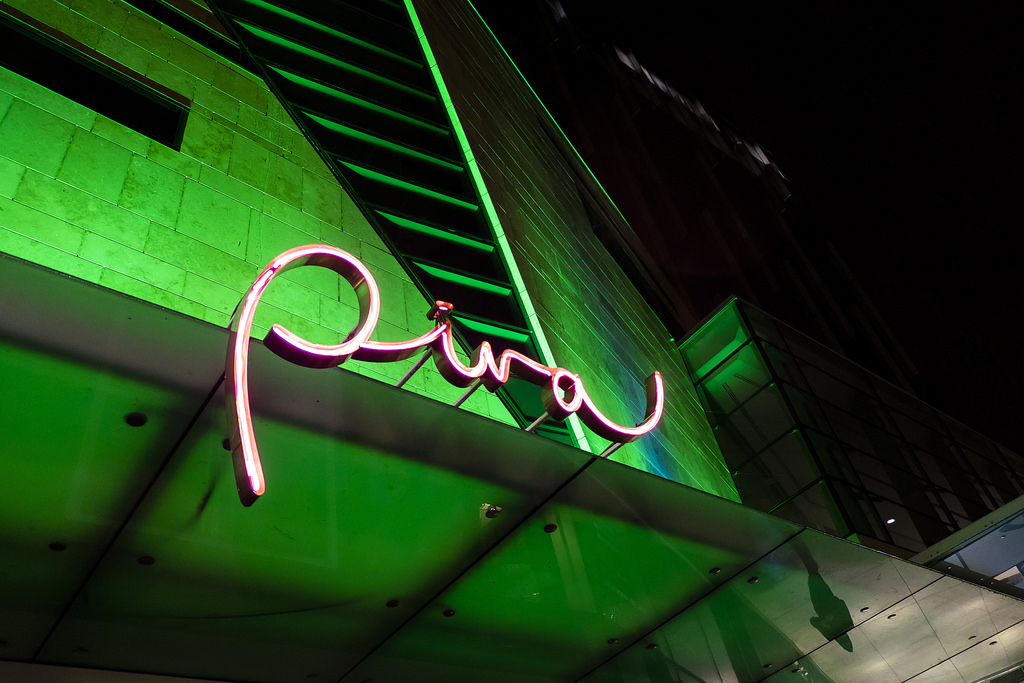 Outside Piva
Final Thoughts:
One-liner: Polished Italian fare that offers some cool twists and possibly the juiciest ribeye around
Highlight: 10oz Ribeye or Tiramisu Sundae
Price per person: $15-45
Would I go back? Yes.