For anyone who's been to or is from Victoria, BC, this is old news. For everyone else though, Bin 4 Burger Lounge has expanded from Vancouver Island to its first Vancouver, BC location in South Granville. With over 16 burgers on the regular menu, is there truly a burger for every palate?
Disclosure: This was a complimentary tasting provided in exchange for an honest review and no monetary compensation.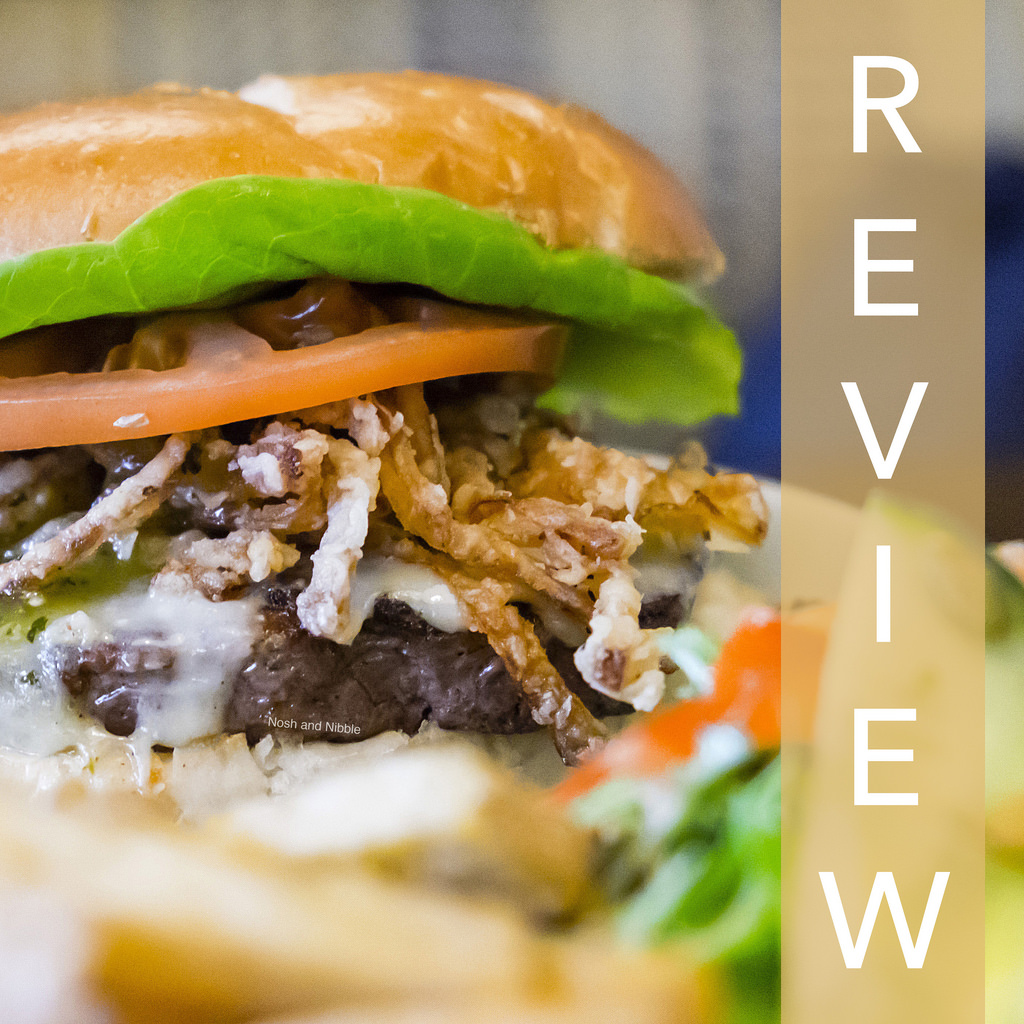 Food:
Team Tastic came here for a Sunday lunch and I had a great taste of the following:
Bin 136 - Delizioso w/ Red Onion Rings and Wild Mushroom Gravy ($15 + $3 + $1.50)
Bin 96 - The Bison Burner ($17)
Flourless Chocolate Torte ($7)
As with all meals at Bin 4 Burger, we started off by snacking on potato chips.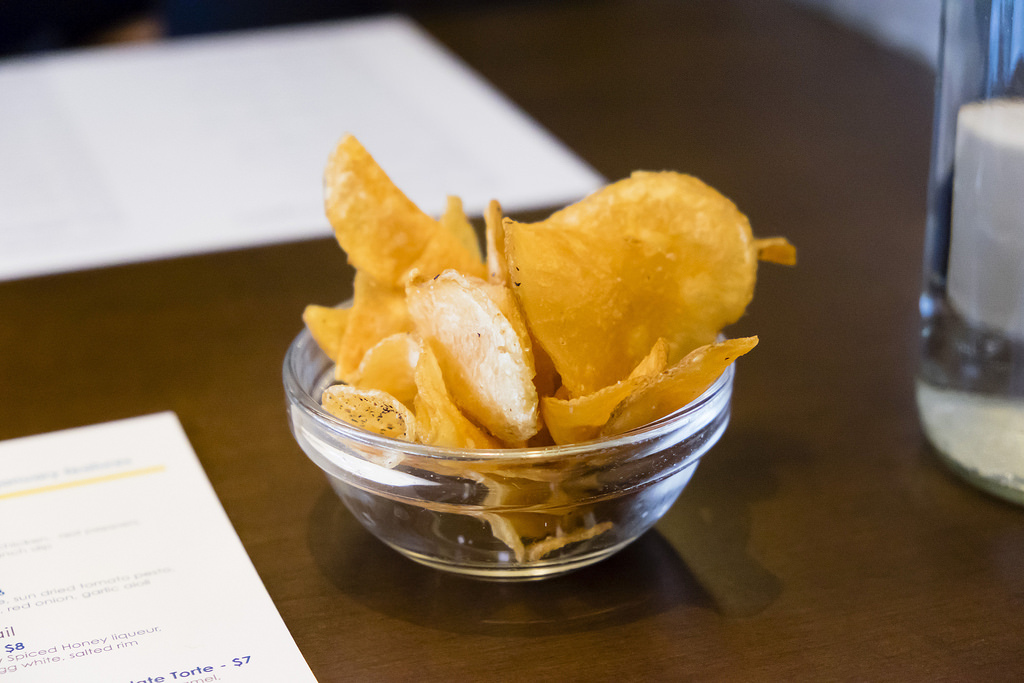 House-Spiced Potato Chips
The Bin 136 Delizioso was a burger filled with Rossdown Farms Okanagan chicken breast, basil pesto, grilled tomato, bocconcini, basil, balsamic reduction, cracked pepper, basil aioli, and butter lettuce. You read that right – basil makes 3 appearances in the same burger. My biggest requirement with a chicken patty is that the chicken remains juicy enough that it complements the burger sauce. The Delizioso fully satisfied in this regard, and with all the herbiness in the burger sauce, made for a worthy burger fit for diners looking for something of the white meat variety. Dipping the burger into the wild mushroom added the ultimate glory in flavour. You'll notice below that the wild mushroom gravy is quite substantial compared to the usual dips.

Bin 136 Delizioso
I had a side of onion rings to go along with the burger. It was my first time having red onions and these were quite thick. The breading fell off after a first bite but it was indeed a skin-tight layer. I would have preferred a little more volume to give the breading a better hold on the red onion within.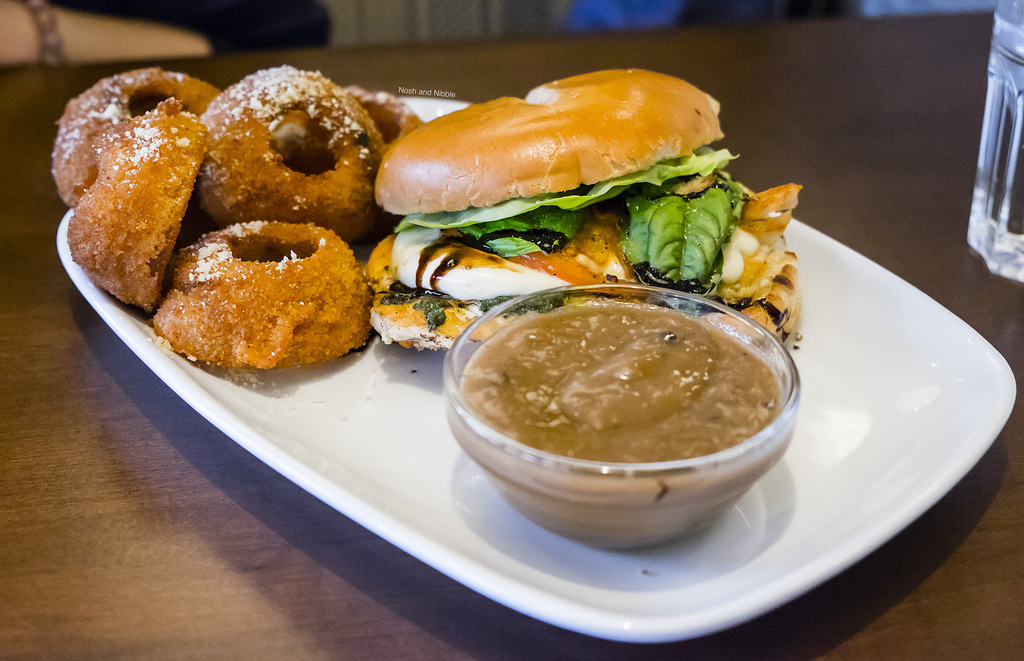 Bin 136 Delizioso w/ Wild Mushroom Gravy
The Bin 96 Bison Burner was a treat made with Albertan Rangeland bison, aged white cheddar, fried onions, house-made lime and tomatillo hot sauce, jalapeño aioli, butter lettuce, and tomato. Its extra savoury notes in the patty gave way to a slight spiciness and this melded in with the gooey cheese and textured fried onions. A small note on the bun too which was fluffy yet firm enough to handle the insides (not always the norm at some restaurants).
We got a half-order of fries and salad for this burger and chose the truffle aioli dip for an extra savoury blast. The fries were pretty crisp but I think the true power comes with being able to choose halves from fries, house-spiced potato chips, or a salad.

Bin 96 Bison Burner
Our dessert was the flourless chocolate torte (a full-time Bin 4 Burger dessert). The lack of flour made for an extra smooth mound of chocolate topped with fresh cream and caramel. Aesthetics of the torte left a little to be desired but I think the overall presentation was as good as it could get with the vivid caramel drizzle and almond praline bits.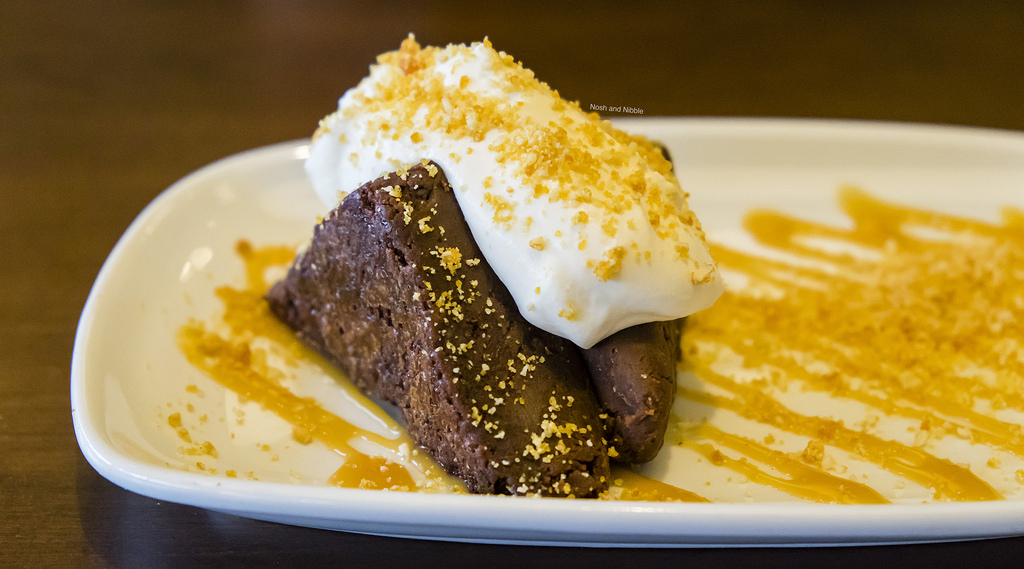 Flourless Chocolate Torte
Features:
Bin 4 Burger Lounge takes up residence in Vancouver's South Granville neighbourhood. Sitting in a coveted corner spot, there's a plethora of booths and some bar seating so you can dig into your burger in comfort. The vibe inside is chicer than a classical burger shack so I could imagine a business-minded meeting taking place here (for good reason too, considering how delicious the Bin 96 Bison Burger is). The wood panelling looked clean and added to a comfortable atmosphere that fits about 80 guests. Just like the Victoria location, there's an outdoor patio along 14th Avenue which will be open when weather permits and allow guests to enjoy the relaxing neighbourhood scene of South Granville.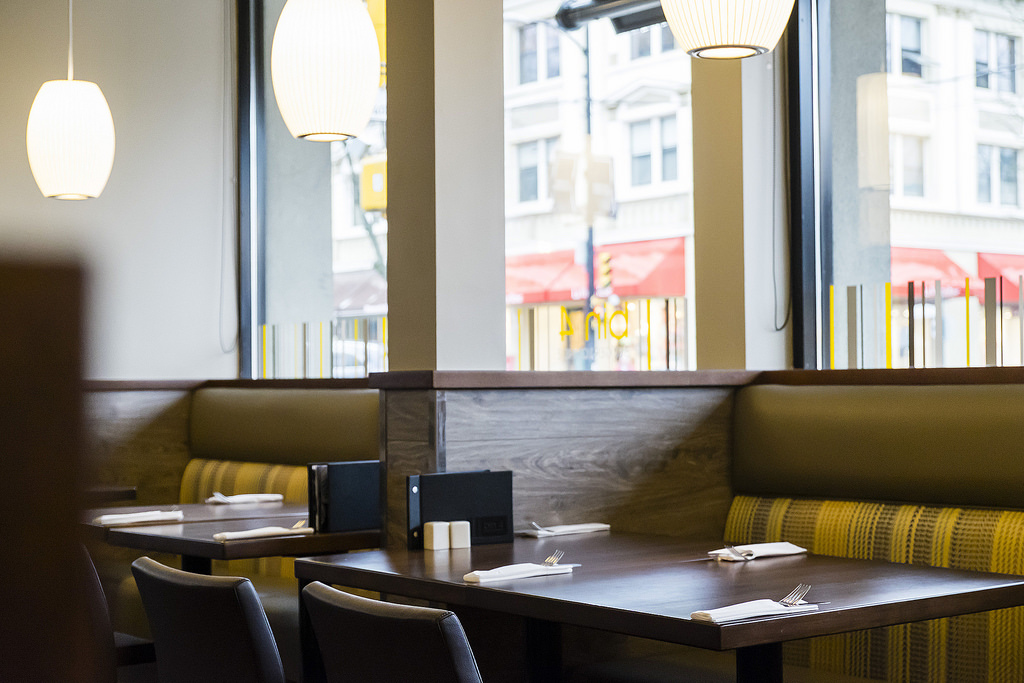 Inside Bin 4 Burger Lounge
There's a great deal on the Bin 4 Burger website worth mentioning here. Every day after 9pm is 50% off all burger entrees with a drink purchase. Considering the price of a burger averages $15, you're getting a free drink and a cost-conscious opportunity to spend an evening at Bin 4 Burger Lounge, and a tasty burger to top it all off.
Service:
Service at Bin 4 Burger Lounge was solid. Our host was on top of our reservation and staff came to check in on us once during our meal. Burgers came out within 15 minutes on a Sunday lunch. The restaurant was about 70% full on our way out but I'm sure it's packed in the evenings given the sweet half-price burger deal. We were given a jug of water to self-serve refilling our glasses.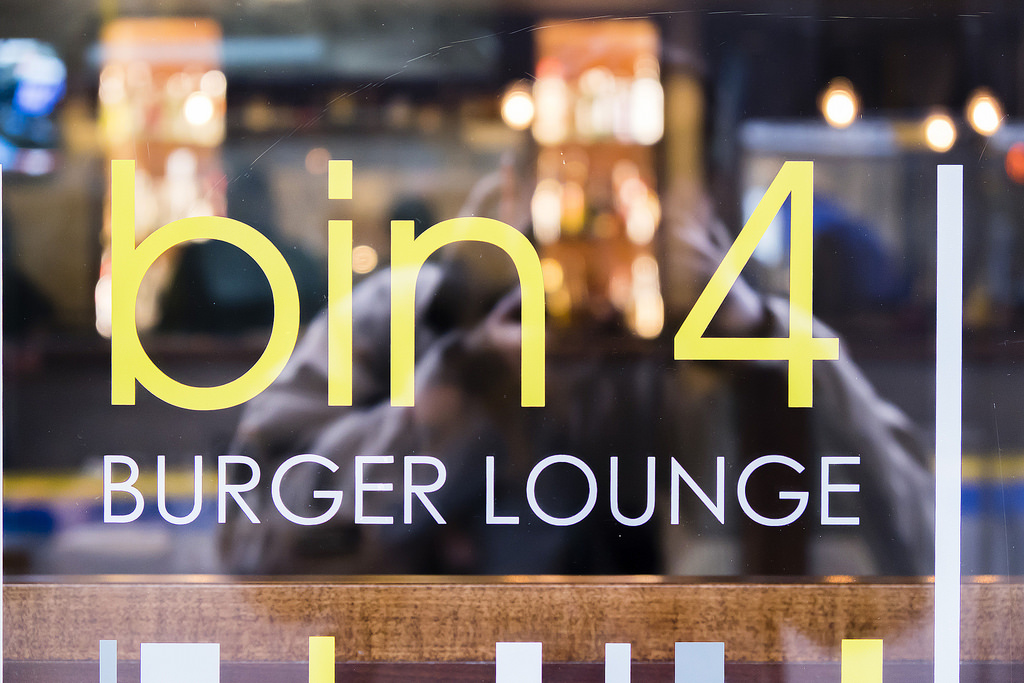 Outside Bin 4 Burger Lounge
Final Thoughts:
One-liner: Solid burger lineup in a menu that caters to all diets
Highlight: Bin 96 Bison Burger
Price per person: $15-$30
Would I go back? Yes.