Joe's Pizza may have come and gone in a flash, but Di Beppe could be a solid mainstay in the neighbourhood for years to come. In Vancouver's Gastown neighbourhood, coffee is king and there are no fewer than 7 coffee shops within a 100m distance from the new Caffe Di Beppe. Di Beppe actually spans both an all-day cafe and dinner eatery, but my first taste was at the caffe.
Disclosure: This was a complimentary tasting provided in exchange for an honest review and no monetary compensation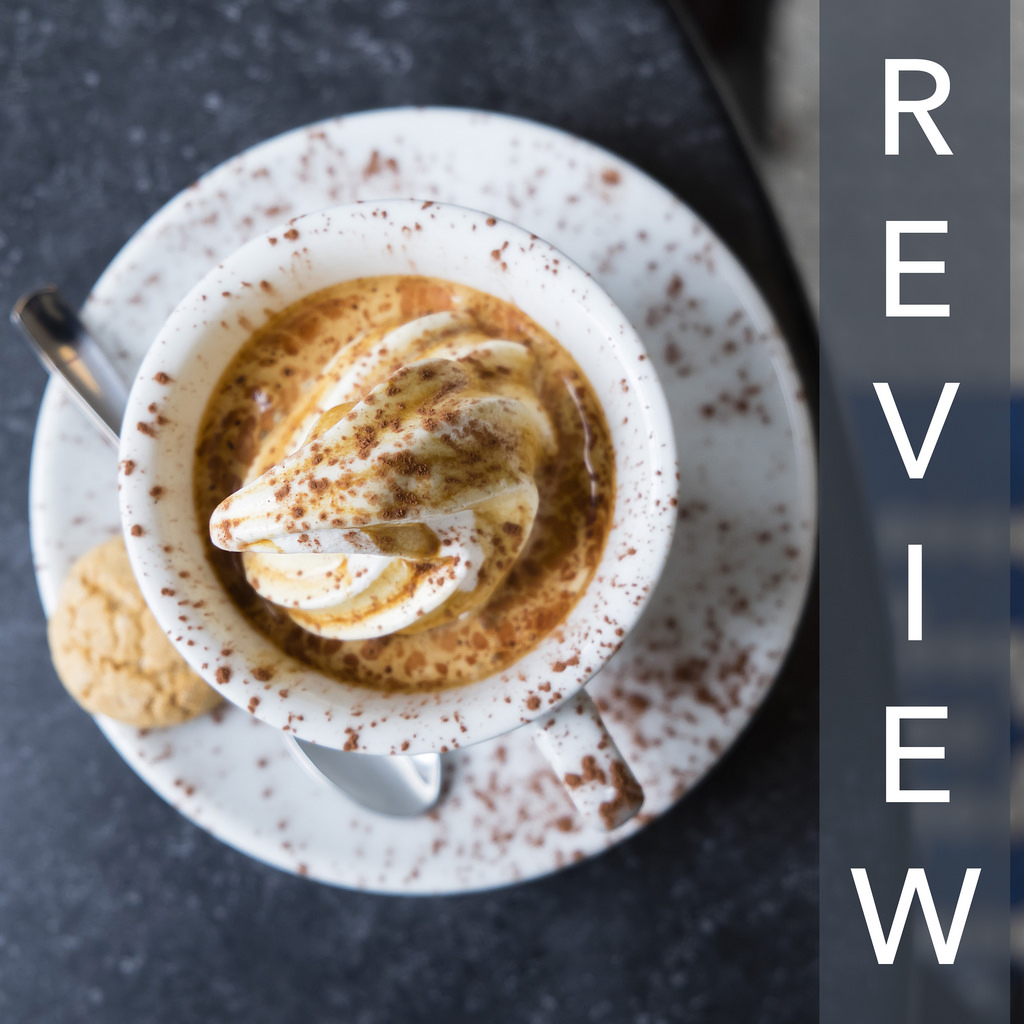 Food and Drink:
Team GlueCrew came here on a Thursday lunch hour and I had a great taste of the following:
The "Real" Mocha ($3.75)
Cappuccino ($3.75)
Affogato ($5)
Antipasti Salad ($6)
Margherita Pizza (sold by weight - $4-$6/slice)
Salumi Pizza (sold by weight - $4-$6/slice)
Mortadella Provolone & Pistachio Pesto Sandwich (sold by weight - $6-$9/square)
I had to ask what a "real" mocha was, and the answer was a Di Beppe mocha is made with zero syrups and with real cocoa, which is unlike the mochas some people might be used to from Starbucks. Served with an almond cookie, this had a smooth chocolatey coffee flavour, and was a solid price at $3.75.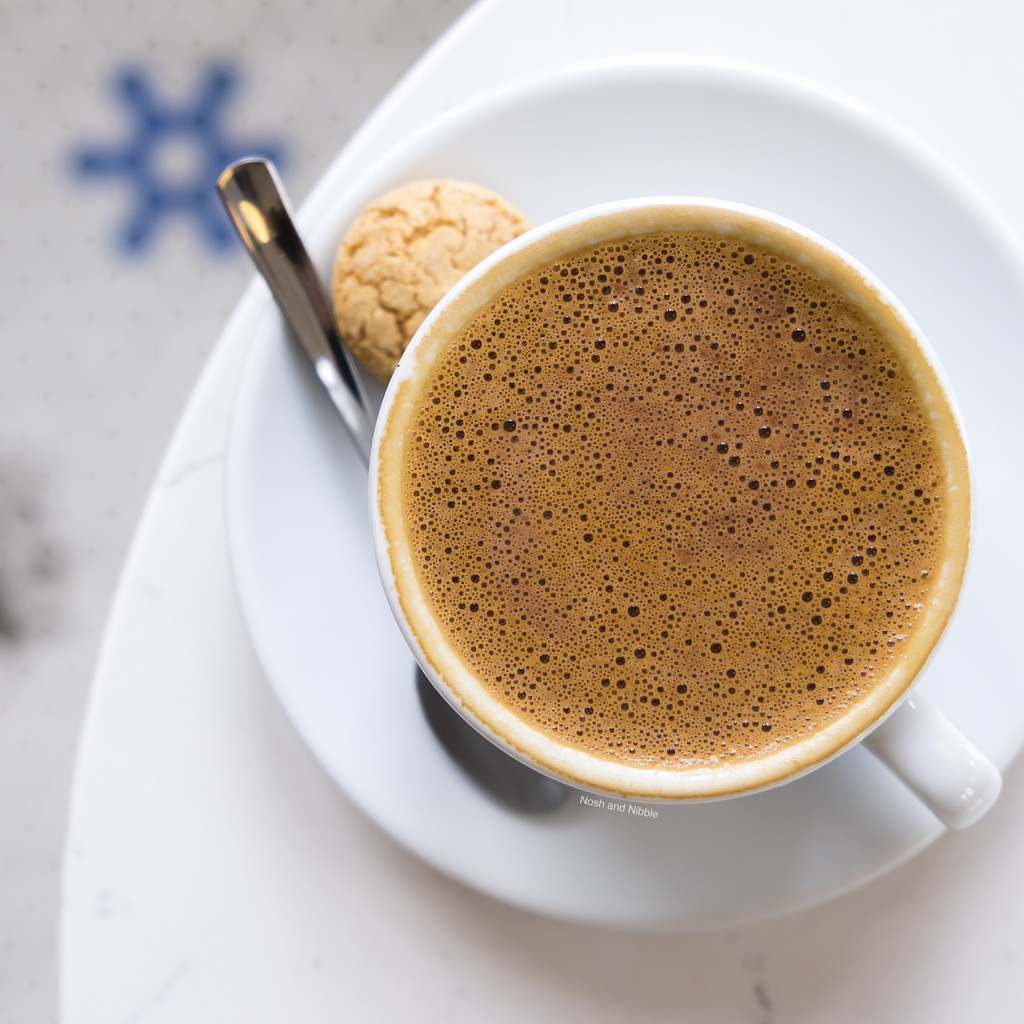 The Real Mocha
The other $3.75 espresso drink was the classic cappuccino. This had a cute head of foam with a meticulous espresso edge and was also served with an almond cookie. It was a pretty small cup so the espresso flavour was stronger here than what you might get in a regular cappuccino at Prado Cafe.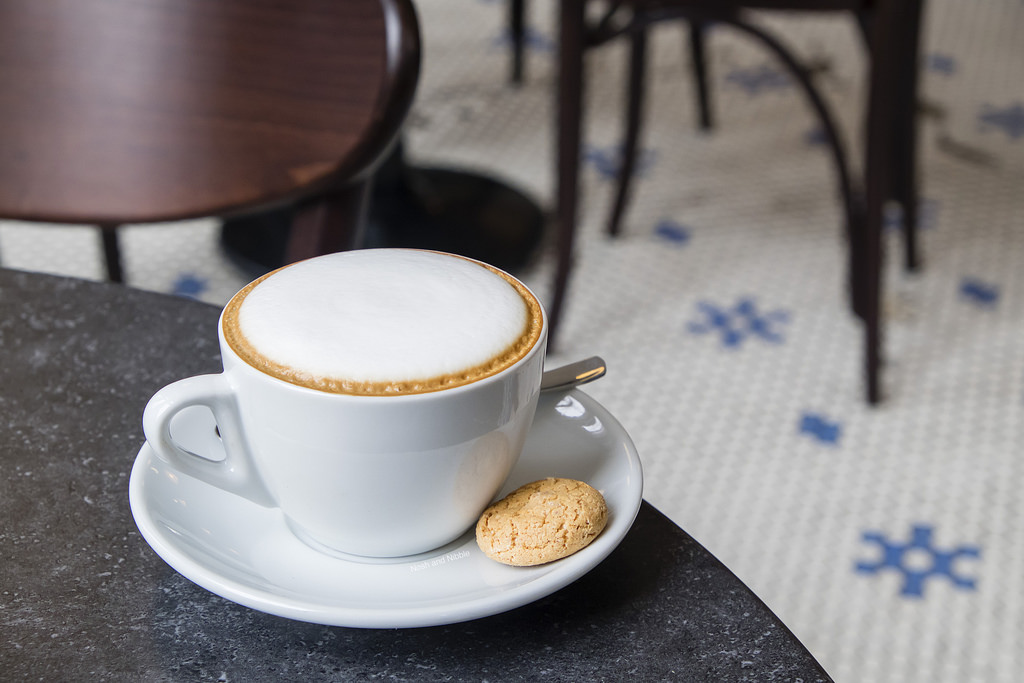 Cappuccino
The affogato at Di Beppe uses soft serve ice cream drowned in a shot of espresso and dashed with cocoa powder. My affogatos usually come with regular ice cream so this was an interesting change. The taste profile was smoother compared to the usual and this was presented with a beautiful touch – I just think I prefer a firmer scoop of gelato in my affogato. Can't complain much about the $5 price tag though as most affogatos cost $7-8.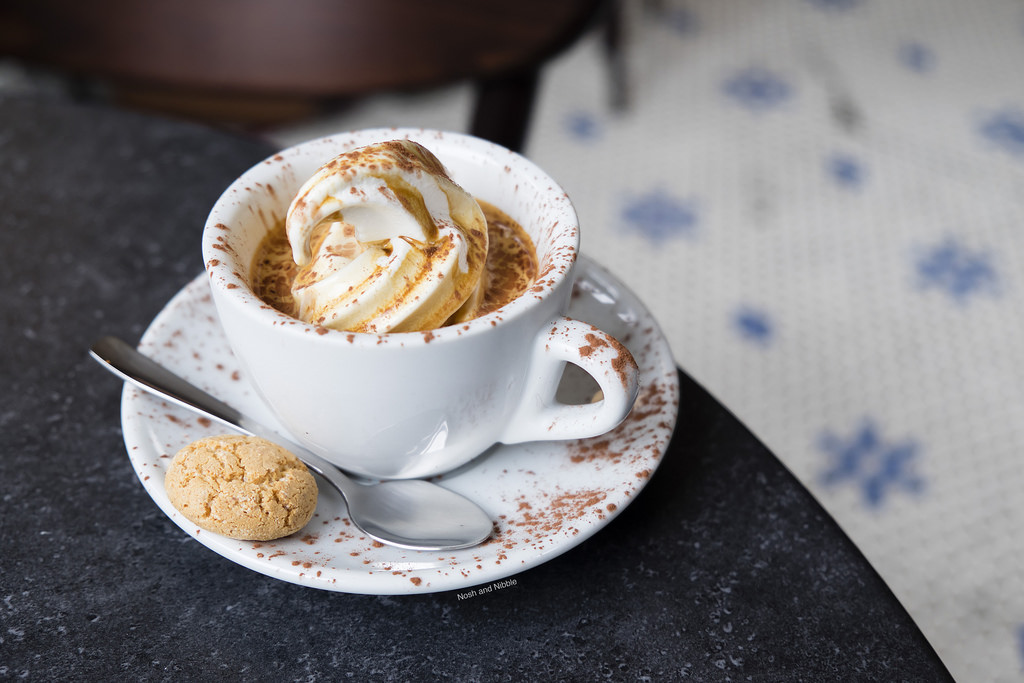 Affogato
For salads, I'm a meat kind of guy, so the antipasti salad was an obvious choice for me. Featuring salami, cauliflower, chickpeas, and olives, this salad had a bit of everything. I loved the freshness of the cauliflower and the chickpeas added some bean flavour to balance out the salami.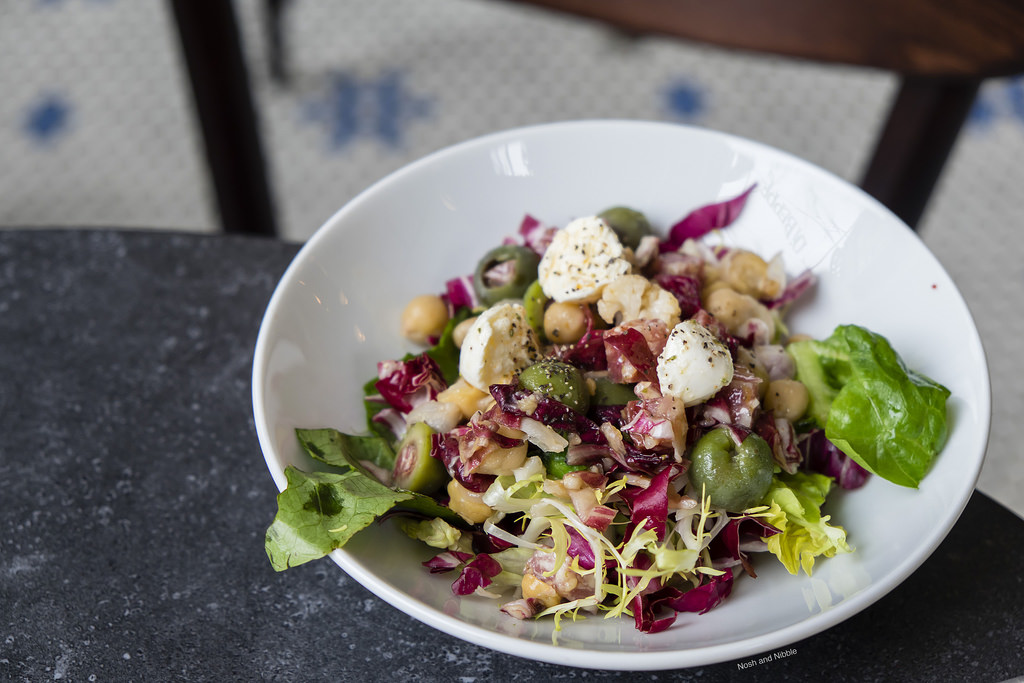 Antipasti Salad
Moving onto some real food, the pizza is what most diners will be enjoying. Special mention goes to the dough here – it's fermented for 3 days making for a rich flavour profile. There was a fun chewiness to the dough which made for a great pizza base. Of the two flavours we had, a salumi and margherita style pizza, I think the salumi one had more pizazz to it with an underlying fruitiness. The margherita fit the mold of a classic flavour with a generous amount of cheese. You might want to ask for a middle slice with lots of toppings as the slices are portioned off in squares.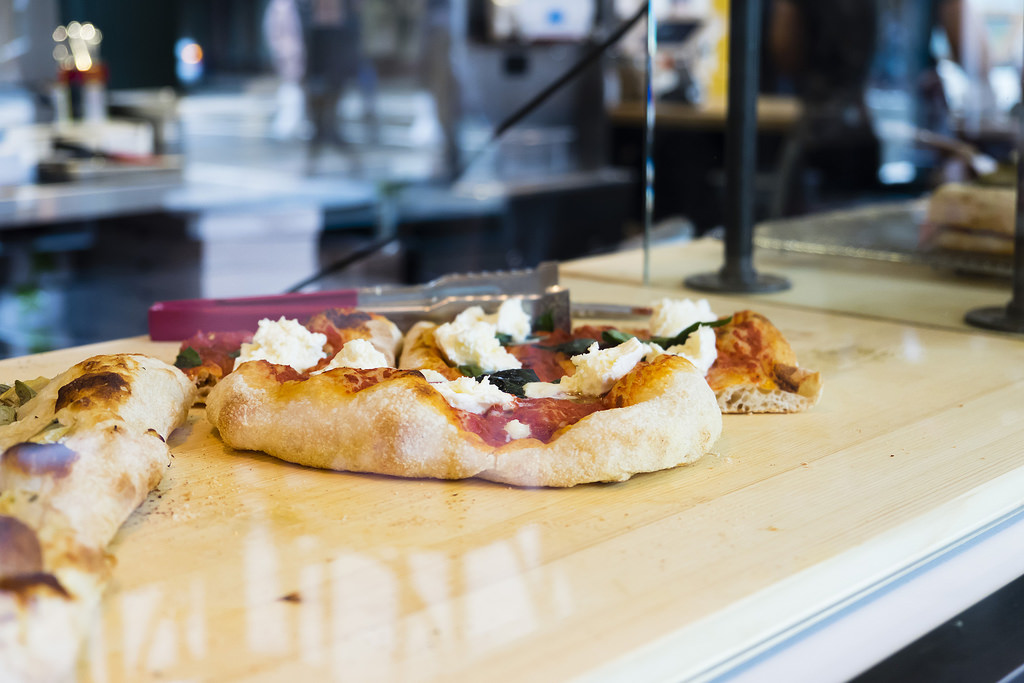 Margherita Pizza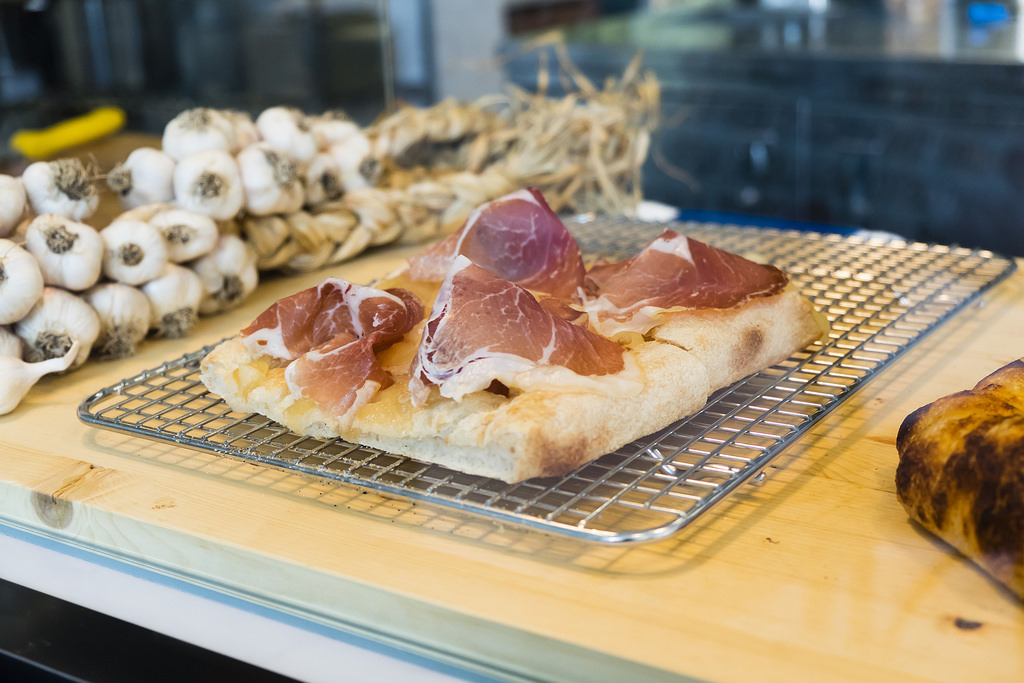 Salumi Pizza
Finally, our sandwich was the mortadella provolone pistachio pesto sandwich. It sounds like a mouthful which fits with what this sandwich offered. The beautiful cascades of the mortadella made for a tasty bite enhanced by the superb dough and pesto spread. I'm biased for good sandwiches and I think the sandwich dough here can give Meat & Bread a run for its money.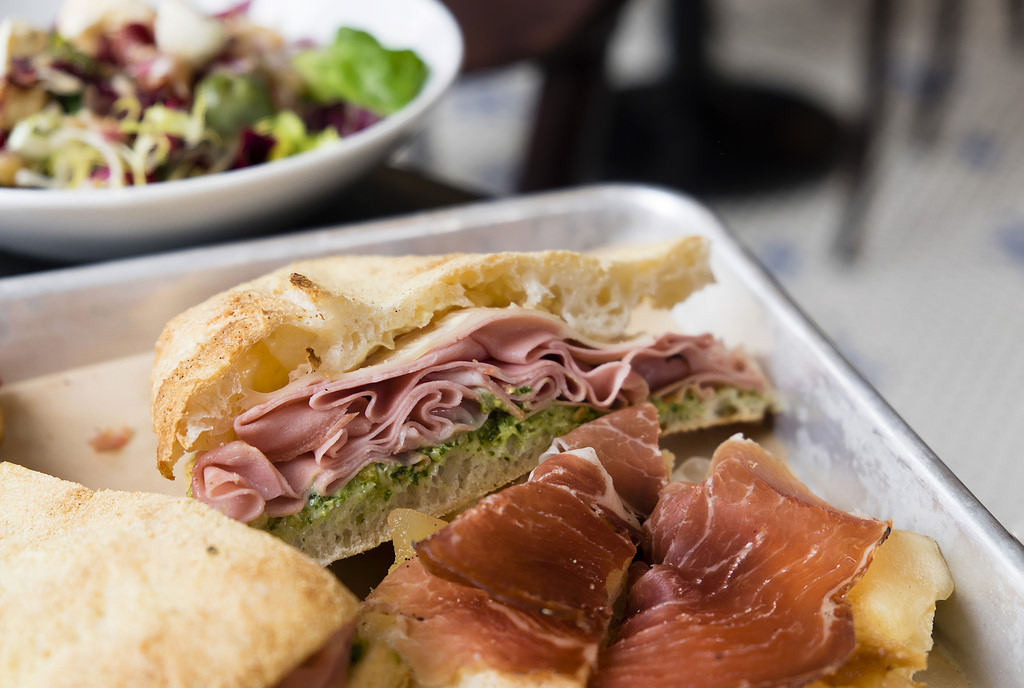 Mortadella Provolone Pistachio Pesto Sandwich
Features:
It would be remiss of me to exclude the wow factor included in Di Beppe's interior. The caffe sits on the corner of Cordova and Carall street offering supreme views of Gastown down the street and the transition of downtown to the DTES and Crosstown. It feels like a mix between a cafe and a convenience store once you're inside. The beautiful tiles on the ground complement a large bar (licensed so they can serve alcohol too) and windows into an open kitchen. Because of the wide swaths of windows, it's hard to recommend a better place for people-watching – even Revolver only has their tiny front window yet people swear by the vibe.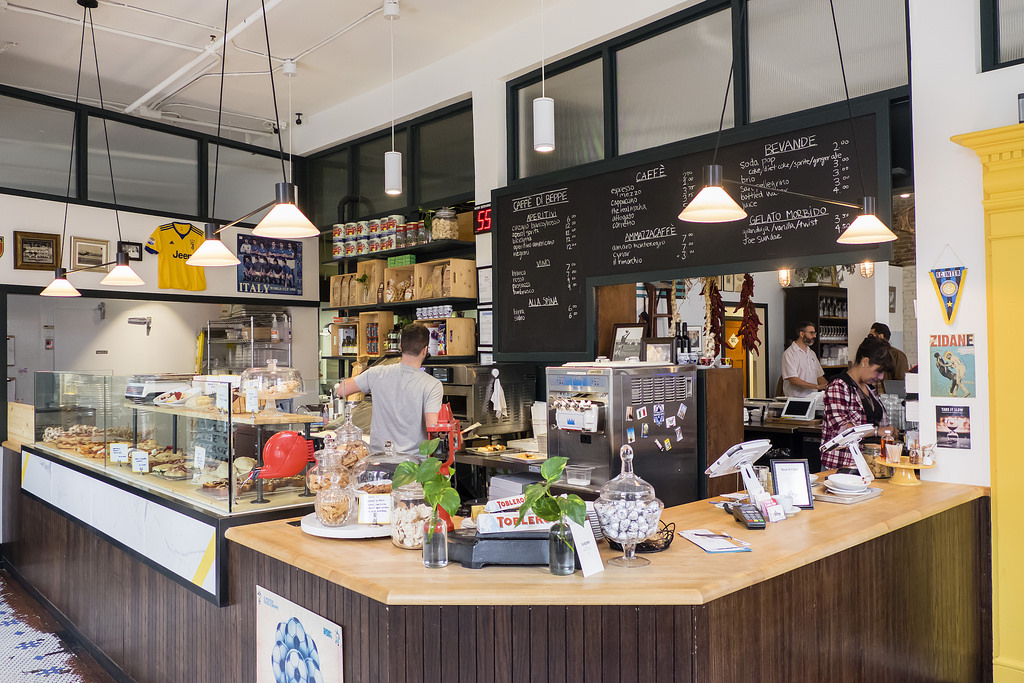 Inside Di Beppe
Service:
As with most cafes, you'll place and pay for your order prior to picking it up. Coffee is done on the side counter and is up in a matter of minutes. Same deal for sandwiches and pizza which get sliced up and weighed for your order.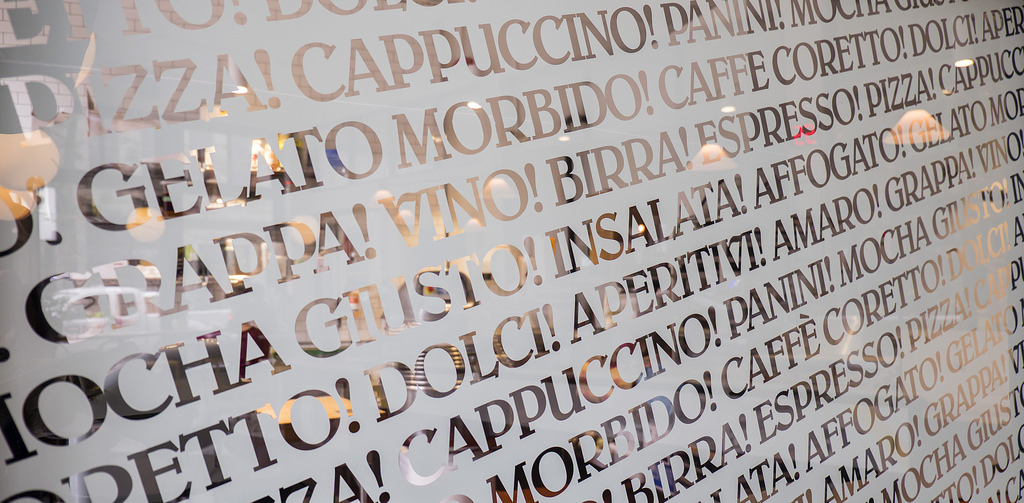 Inside Di Beppe
New to Di Beppe this week is their introduction of tableside order sheets after 3pm. Just fill in the quantity of each item you would like to order (similar to dim sum), tear off the page, and place your completed order page at the edge of your table for a staff member to collect. Similar to Spade, Di Beppe is part of a new restaurant movement where different hours mean different experiences for diners and I love it. Being out for coffee and dinner often means I'm pretty stimulated when exposed to new dining formats.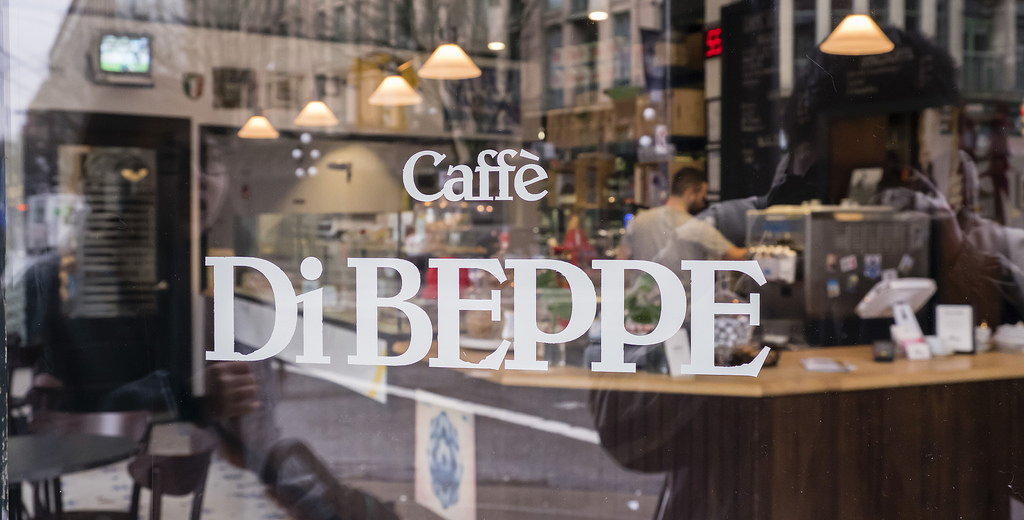 Outside Di Beppe
Final Thoughts:
One-liner: Hip, new Italian cafe that blends old world vibes with great coffee shop vibes and people-watching factor
Highlight: Cappuccino and all the dough
Price per person: $8-$14
Would I go back? Yes.