Good vegan food is hard to come across in Vancouver when you consider most restaurants that bother having good vegetarian options hardly ever include vegan items. This past week I was invited to a media preview of the new plant-based vegan menu of Rocky Mountain Flatbread Co. As an omnivore, I hold a biased judgement of what makes something taste good but here are my thoughts.
Disclosure: This was a media event and all opinions are my own. The Bruschetta may be a different size than what's pictured below.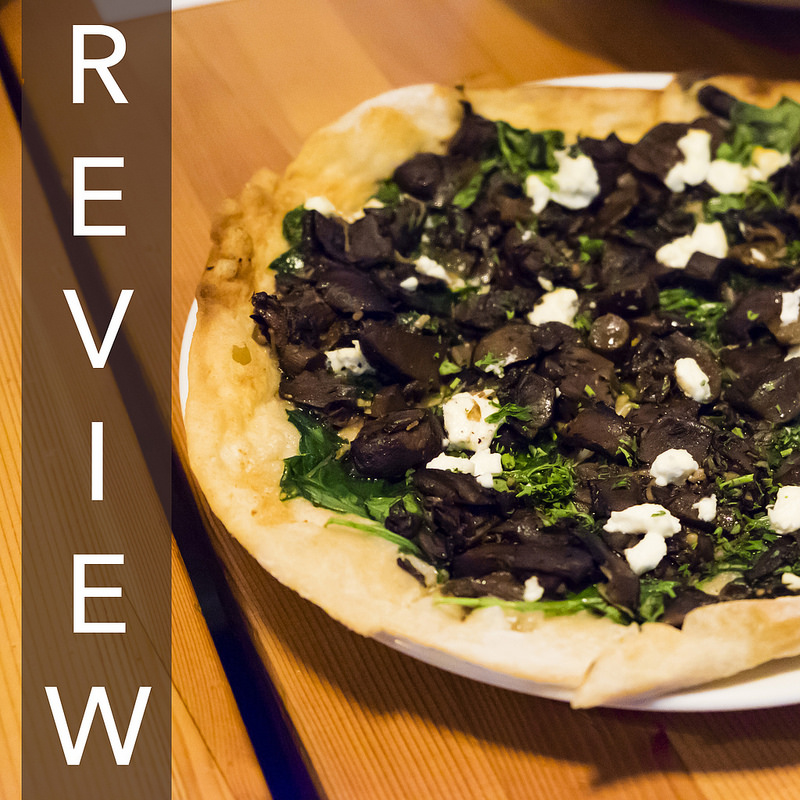 Vegan Food:
On this evening these were the items I tried:
Bruschetta ($7.50)
Fresh Herb Salad ($14)
Beet and Arugula Salad ($14.75)
Harvest Pizza ($16.50)
Wild Mushroom Pizza ($16.50)
The bruschetta was organic bread topped with diced marinated tomatoes and basil. Fresh bread id the key to good bruschetta and this delivered. The tomatoes were juicy, had good acidity, and one piece led to another which is a good appetizer in my book.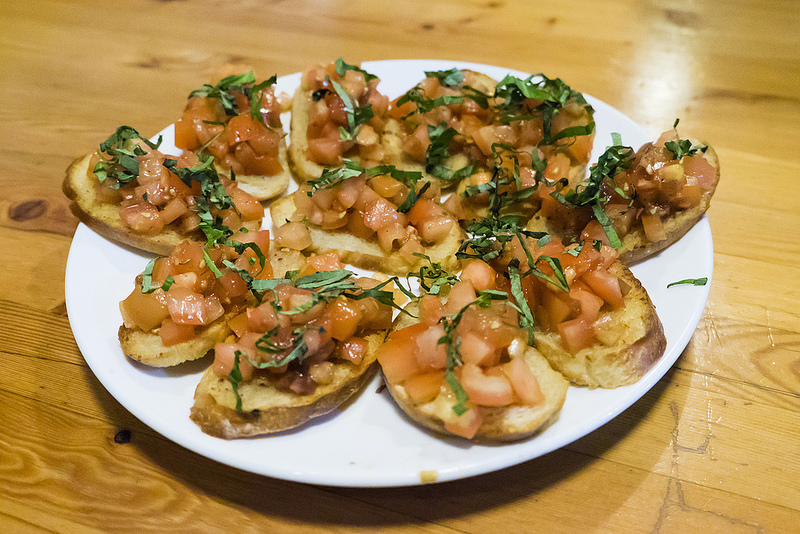 Bruschetta
On the topic of salads, I definitely favoured the beet and arugula salad over the fresh herb salad . The orange and ginger vinaigrette added a ton of flavour to an already juicy blend of beets and dried cranberries. If you're coming in for a salad, I recommend the beet and arugula one.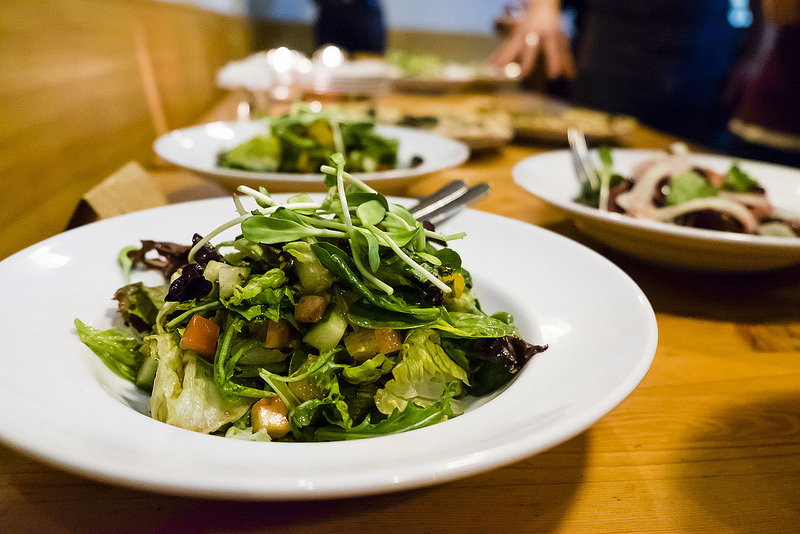 Fresh Herb Salad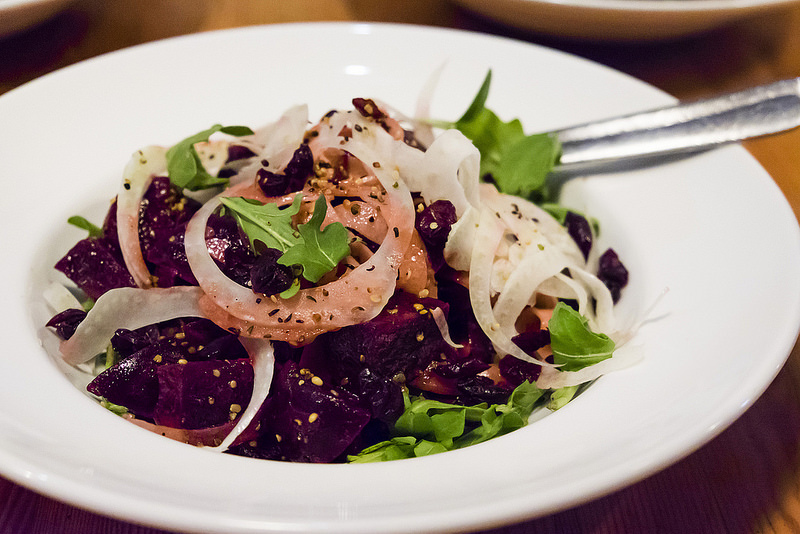 Beet and Arugula Salad
As for the vegan pizzas I tried, both featured a mushroom and the new house vegan "cau" cheese (primarily composed of cauliflower). The same delicious flatbread crust from the meatier pizzas is also employed here, which I was happy to see. Between the harvest and wild mushroom, my vote of confidence goes to the wild mushroom pizza though I do think the cauliflower drizzle on the harvest is a good ingredient. I think the plethora of mushrooms mixed with the hearty globs of cau cheese are what make this an interesting pizza to try even for non-vegans.

Harvest Pizza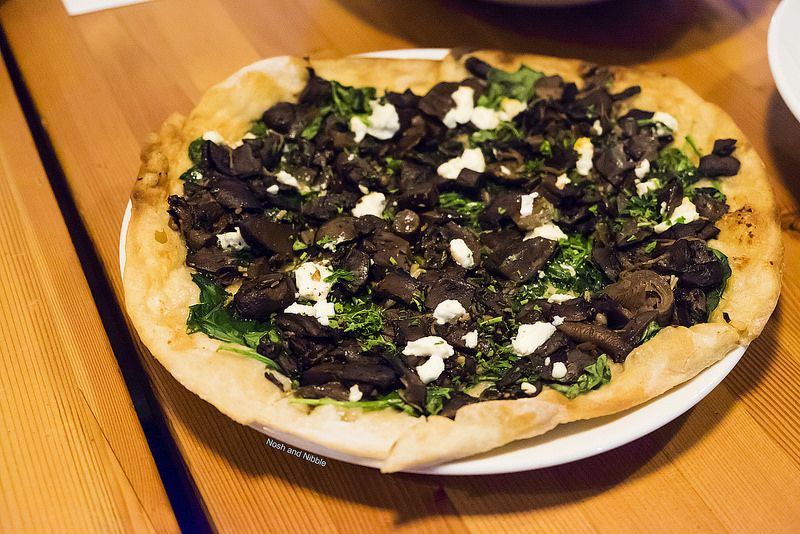 Wild Mushroom
And for anyone who's not a vegan, thankfully meat lover options are still on the menu like the delicious All-Canadian Pizza.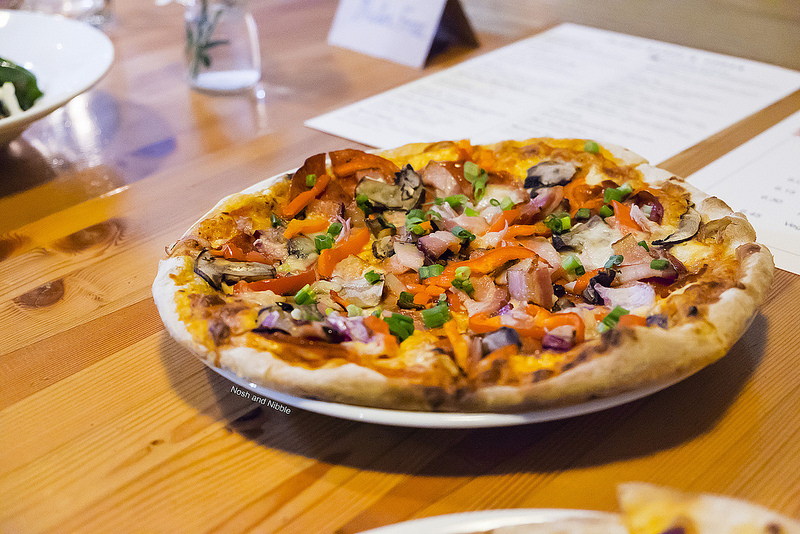 All-Canadian Pizza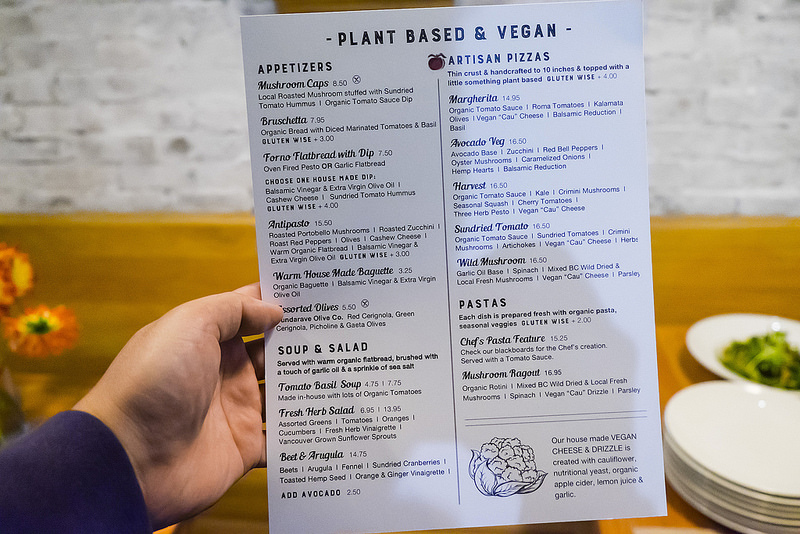 Vegan and Plant-Based Menu
Features:
Rocky Mountain Flatbread Co. in Kitsilano lives in a pretty large space with pretty good visibility to the kitchen, an assortment of seating (about 60 guests), and a children's play area. These folks also offer educational classes on food preparation and harvesting. In addition to sourcing locally wherever possible, these guys also run their own micro-farm in the back alley which helps further reduce their carbon footprint.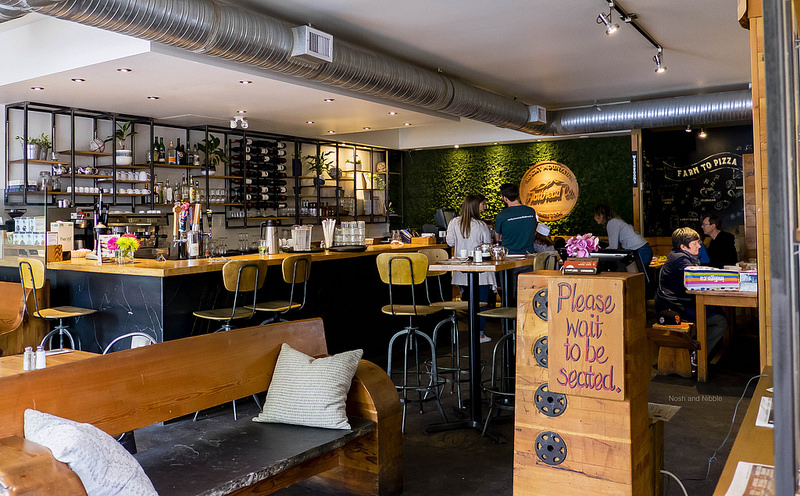 Inside Rocky Mountain Flatbread Co.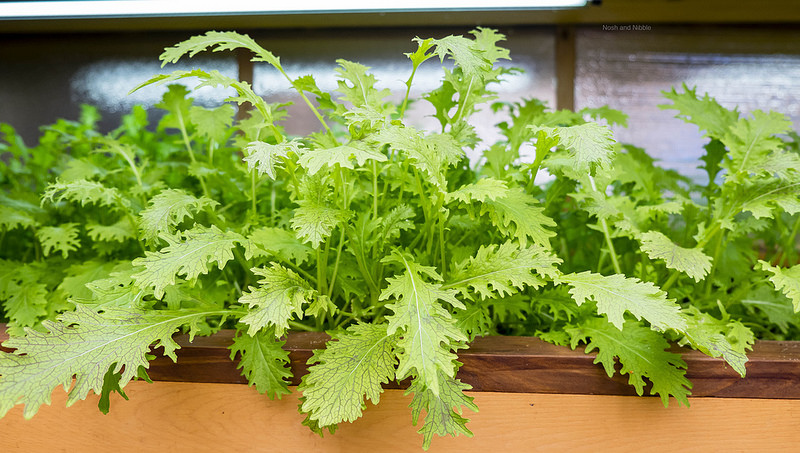 Back Alley Micro-Farm
Final Thoughts:
One-liner: Locally sourced flatbread pizzas that are now vegan-friendly and still nut-free
Highlight: Wild Mushroom Pizza
Price per person: $16-$25
Would I go back? Yes.