For those looking for an interactive evening with pizza and cocktails, the latest offering from Rocky Mountain Flatbread Co., Get Crafty, might be right up your alley. This new event booking option gives diners the chance to get crafty through a guided cocktail and pizza-making night under the guidance of Rocky Mountain Flatbread Co. This kind of night is suited for any size group and the best parts are you get to consume everything you create and leave behind any mess you make. I had a chance this month to experience the first run of this event and here's my take.
Disclosure: I was given a media invite to this preview event. All opinions are my own.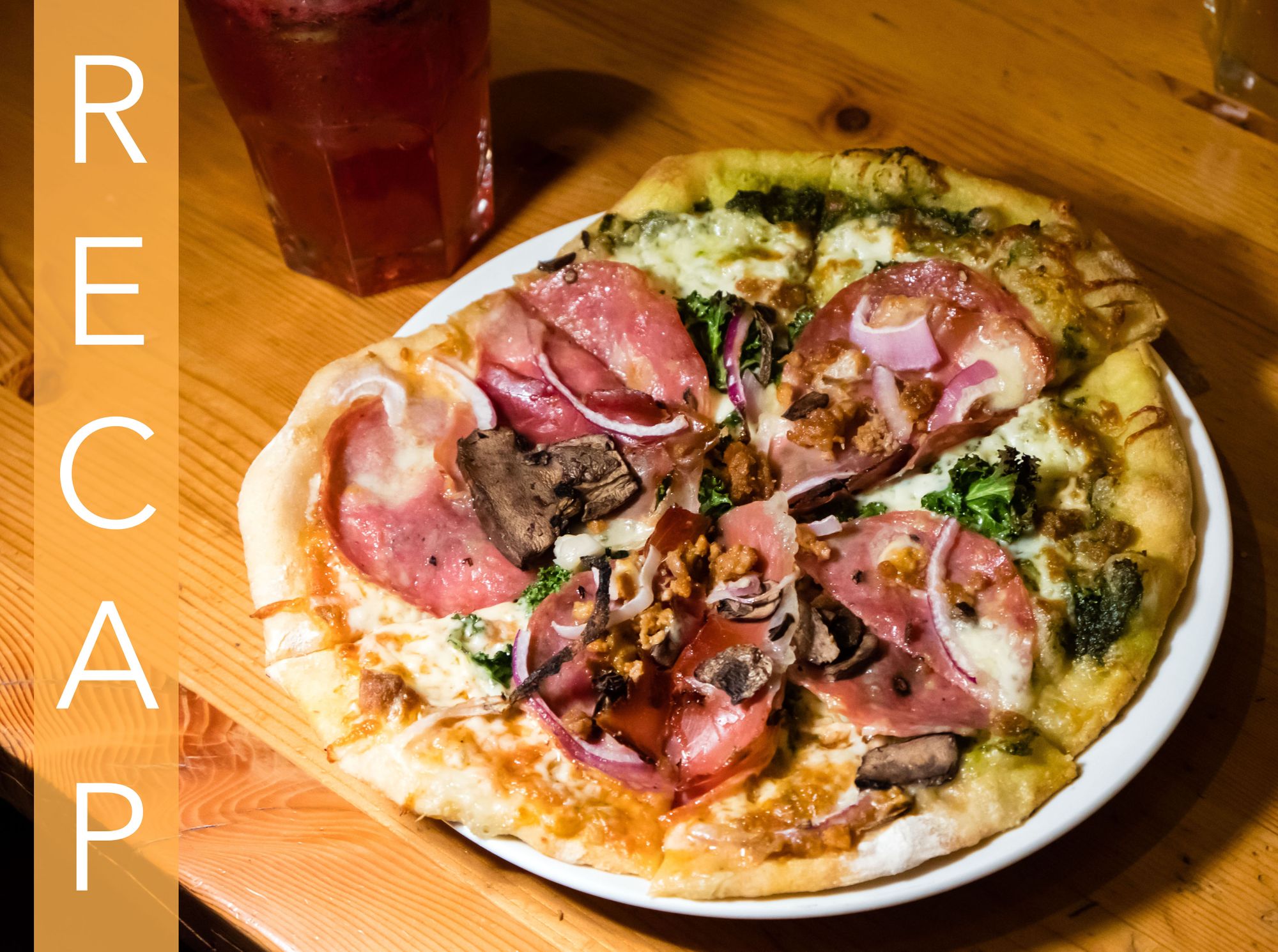 Get Crafty – Cocktail & Pizza Making Parties:
All guests can expect the following for a Get Crafty experiences ($50/person excluding tax and gratuity).
Party Nibbles – Locally Marinated Olives + Cheesy Flatbread & Dip
Cocktail-Making – Your cocktail host will guide you through crafting two seasonal cocktails
Pizza-Making – Your pizza making host will guide you through rolling out your dough, spreading house-made organic tomato sauce, shrinking scrumptious Canadian cheeses, and adding your favourite gourmet toppings.
To Finish – Platters of warm double chocolate brownies served with house-made vanilla ice cream
For my experience, I arrived at the Main Street location of Rocky Mountain Flatbread Co. (they also have one in Kitsilano).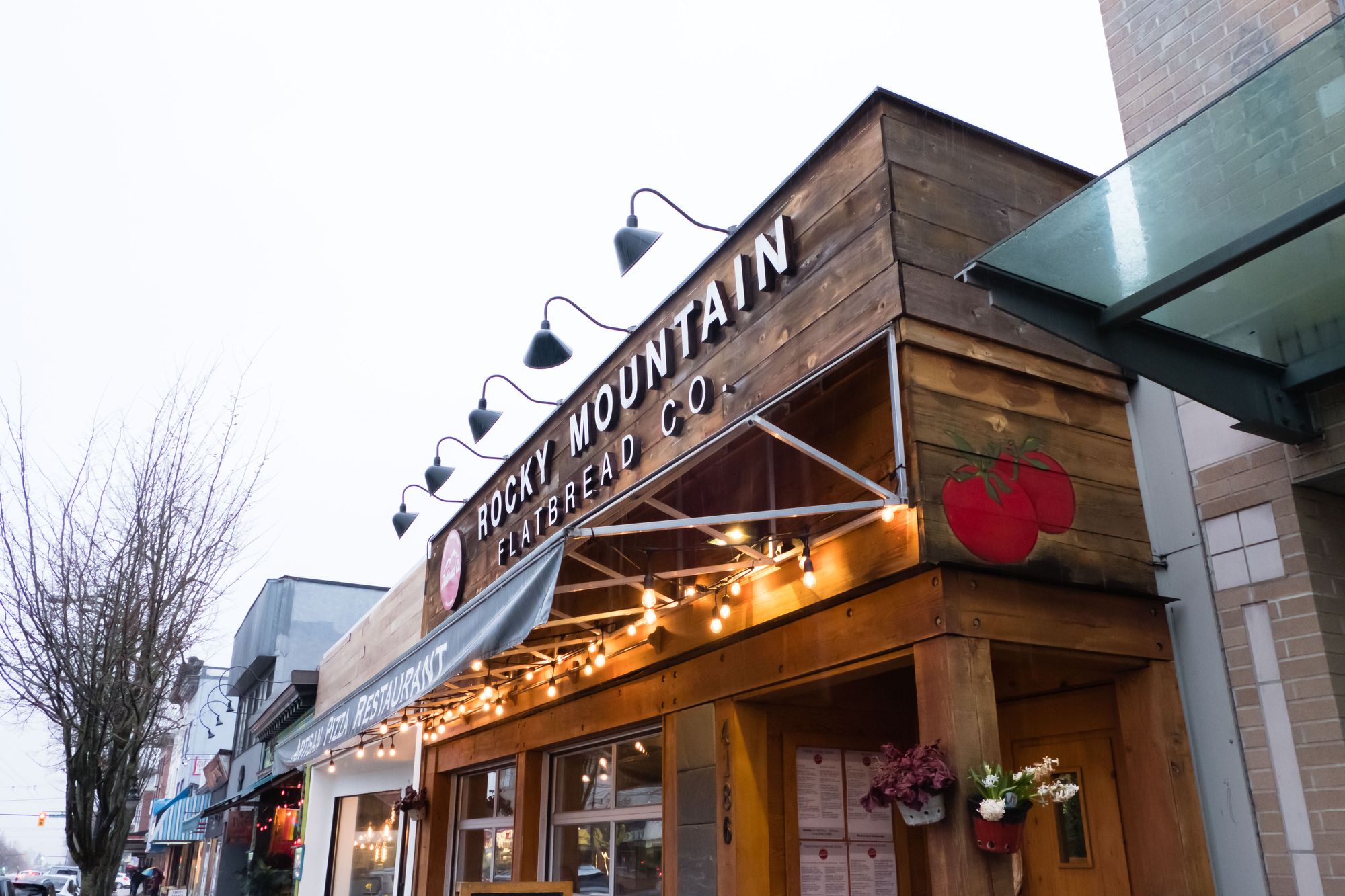 Once seated, I got my hands on a couple of appetizers to start the night off. Our night featured stuffed BC mushroom caps and bruschetta appies.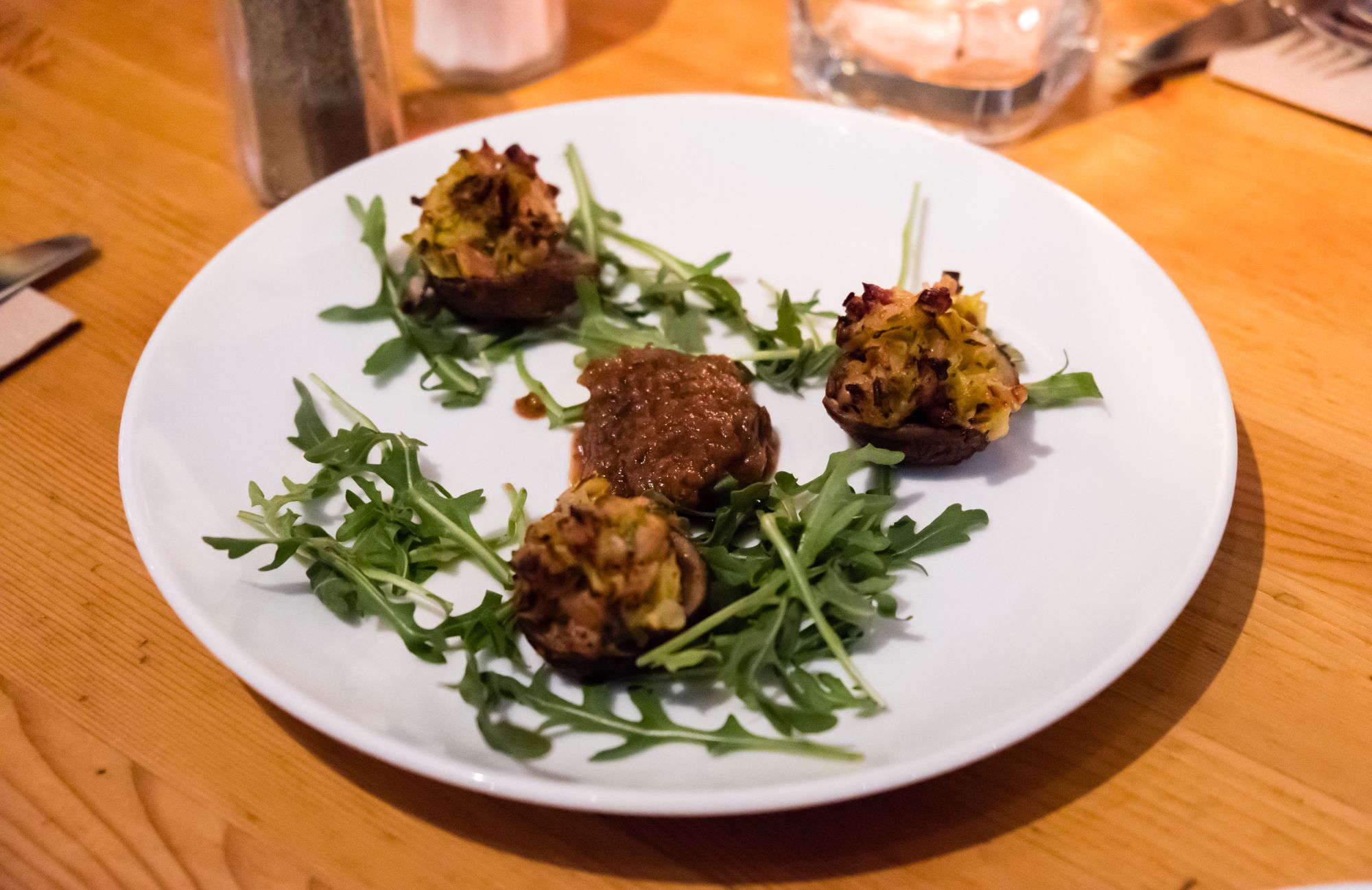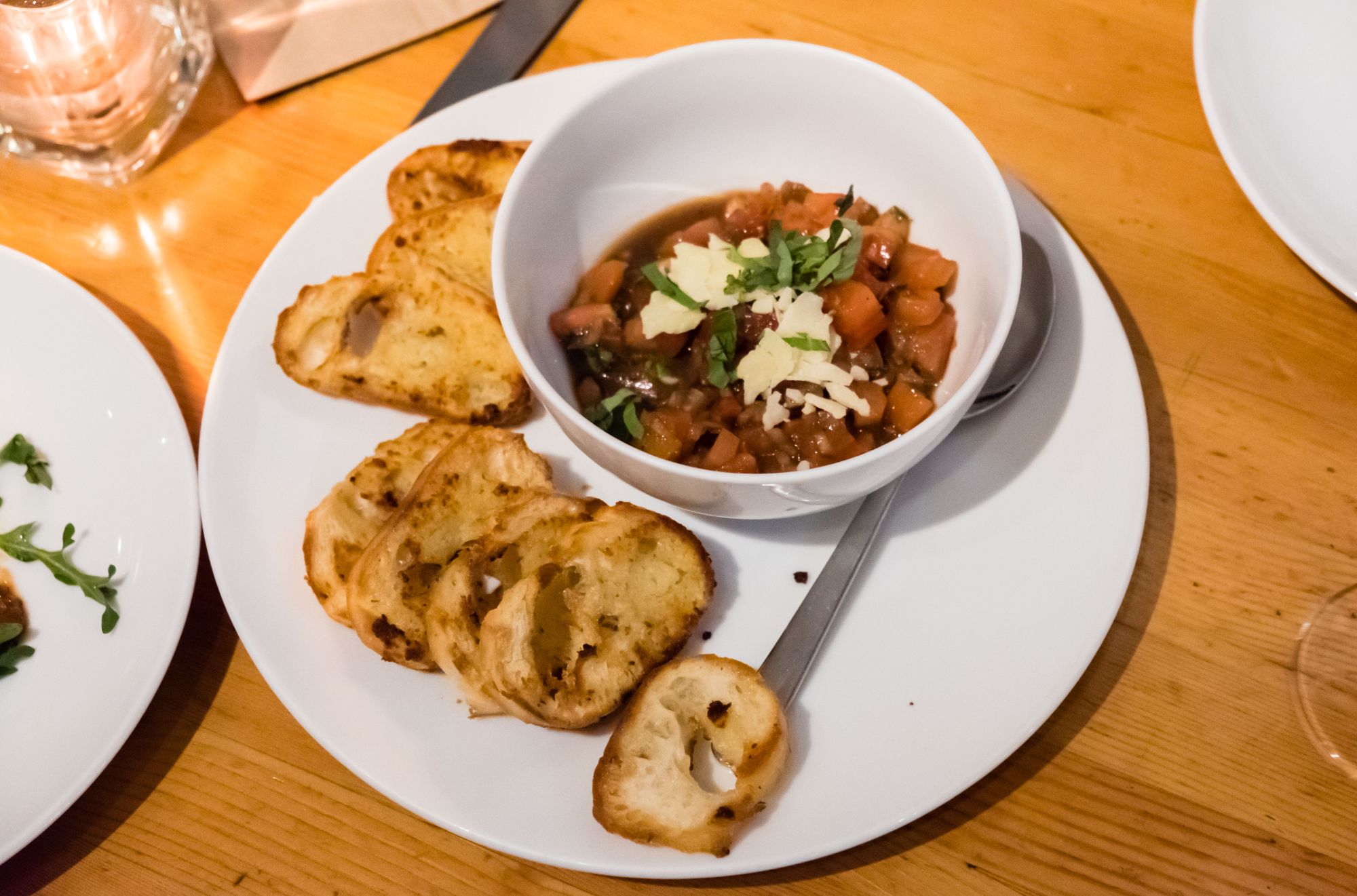 Following these appies, we were ushered to the cocktail-making station.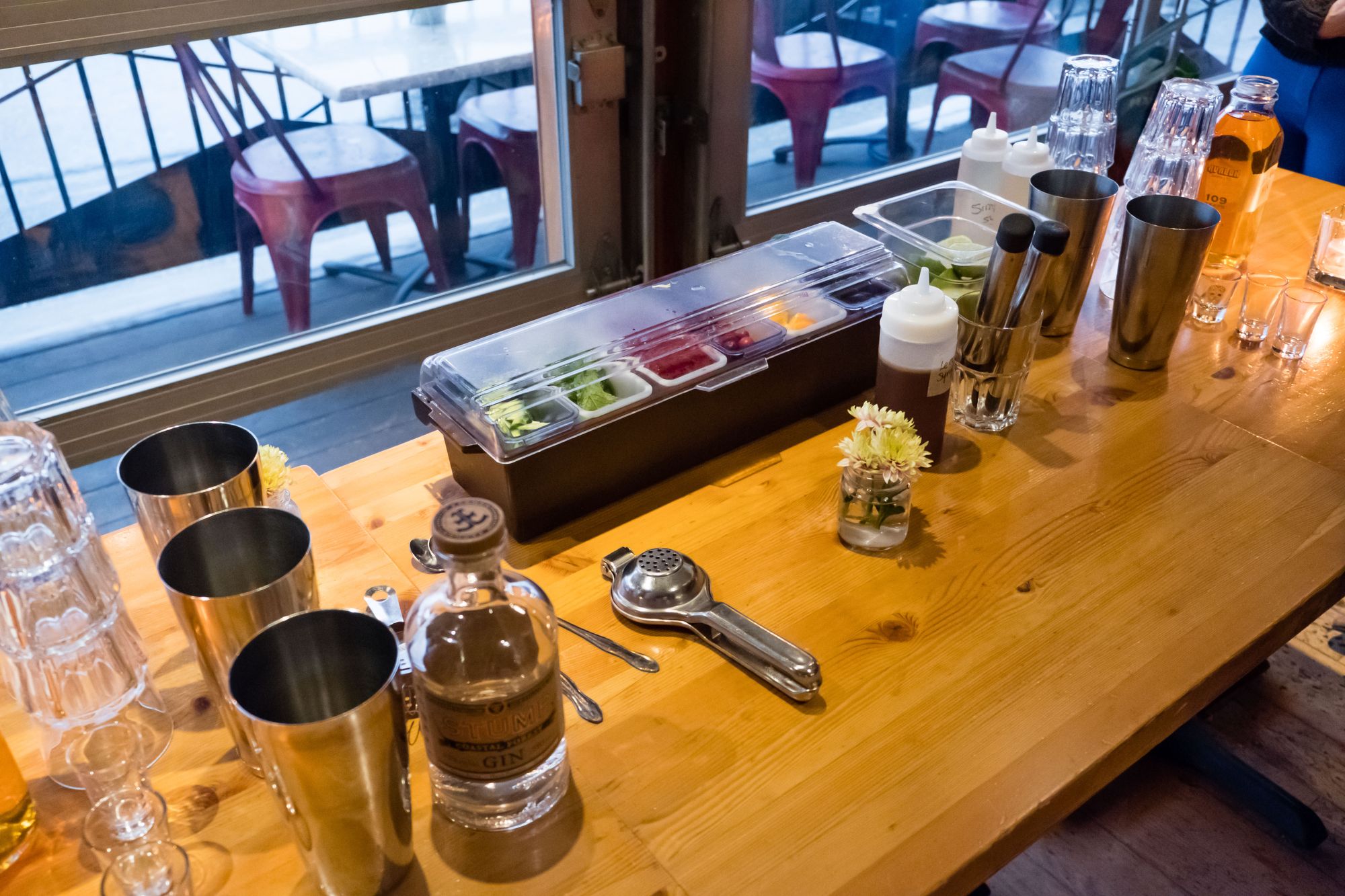 Here we were guided by a Rocky Mountain Flatbread Co. bartender on the equipment of cocktail-making. Thankfully we didn't have to prepare any ingredients ourselves. We simply took directions and executed them together as a group. Every participant paired up and each pair produced 2 of each cocktail. Our first cocktail of the night was an earl grey gin and this was followed up with a triple berry mojito.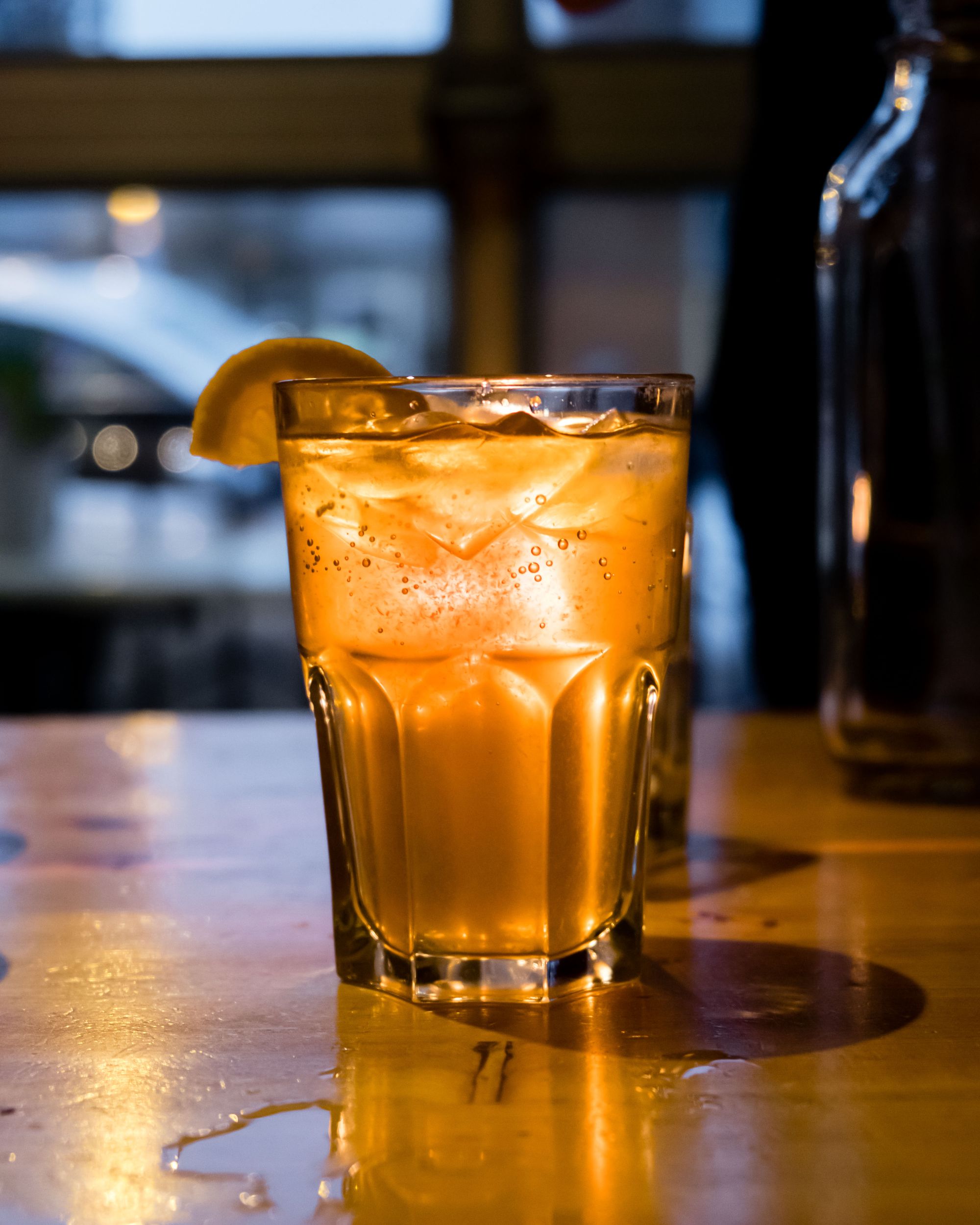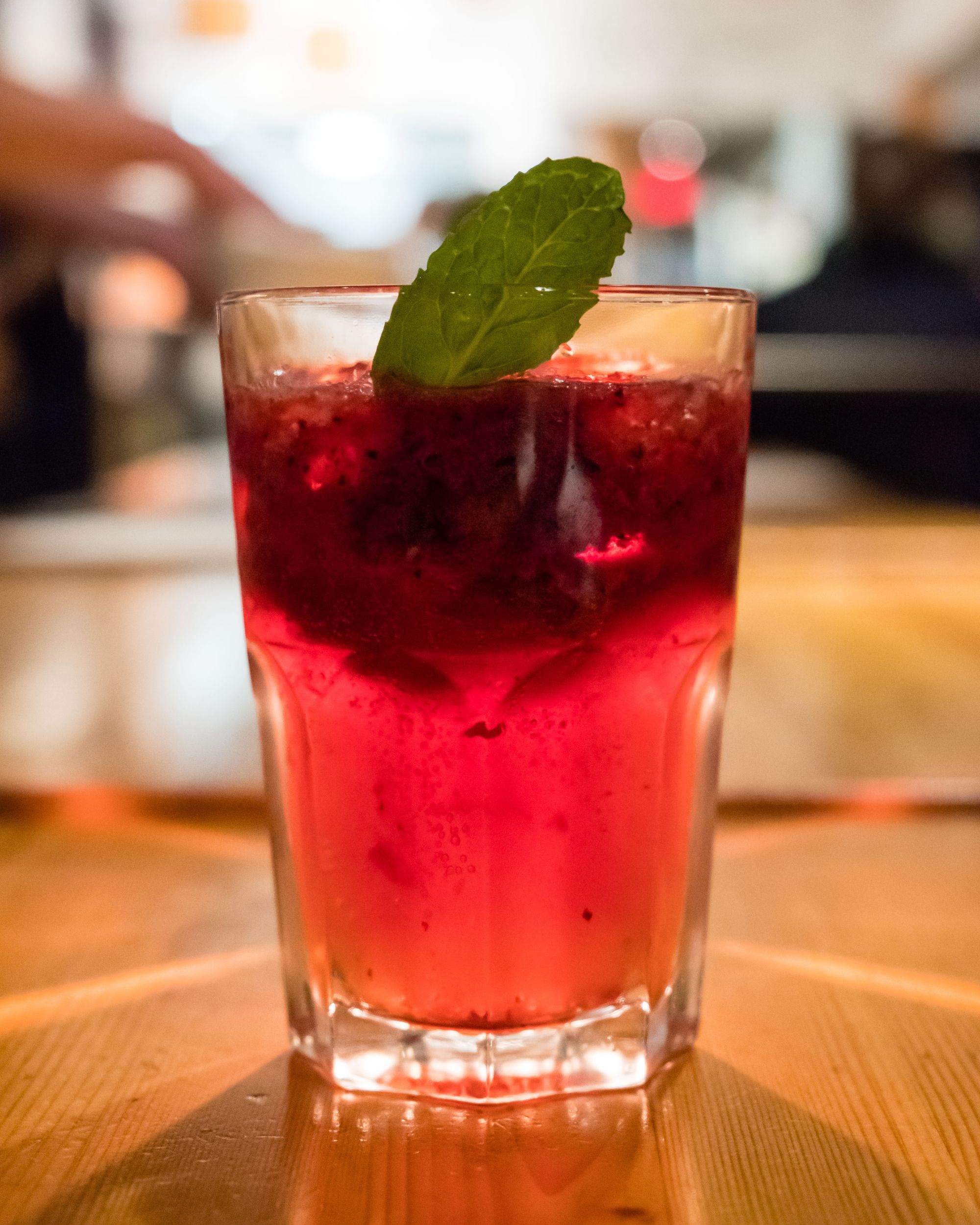 The instructions on creating each cocktail were very clear. Even though our instruction sheets got all sogged up by the mess on the table, our bartender had enough patience to explain each step to us. A nice kicker to this cocktail-making portion was the use of local spirits. Our earl grey gin was mixed with Fermentorium STUMP Coastal Forest Gin which hails from Victoria, BC.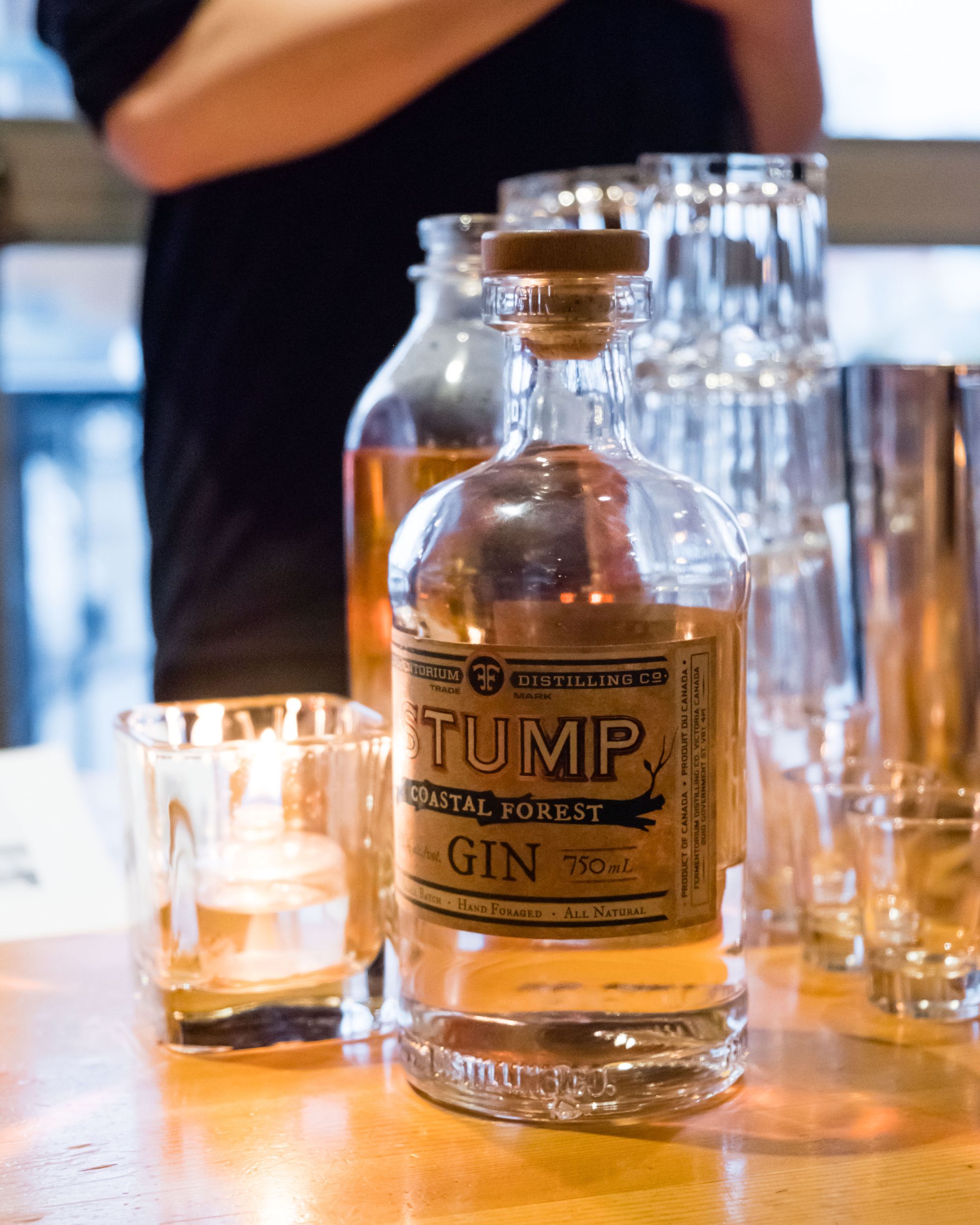 Following the creation of our cocktails, we moved right along to the pizza-making station. Here, tables had been wiped and cleaned so that we could roll out premade globs of pizza dough.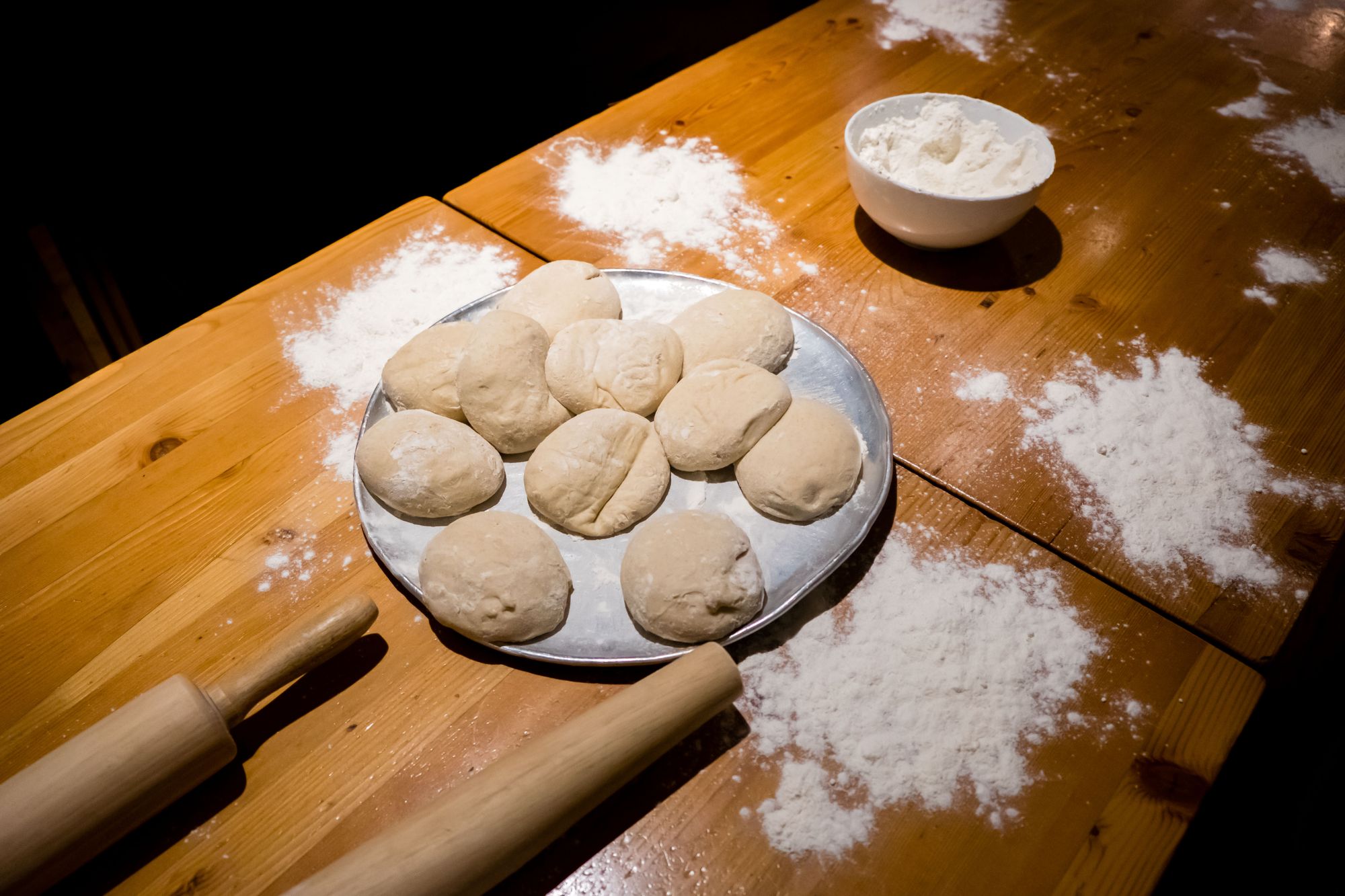 Once rolled out, we were given a choice of spreading the housemade organic tomato sauce or the pesto sauce. Some of us opted for both.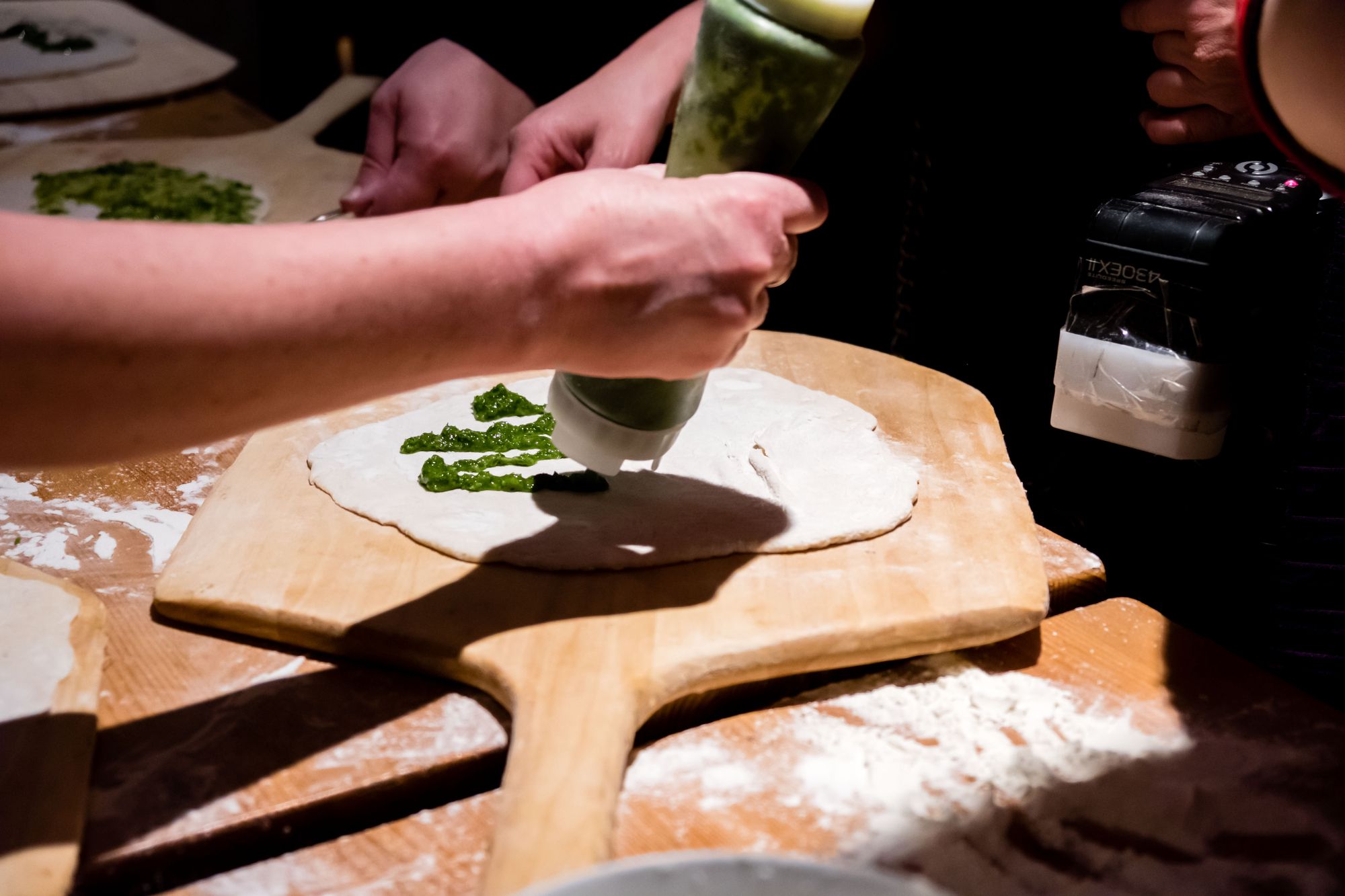 After sauce and cheese were dispensed, we were given the entire catalogue of Rocky Mountain Flatbread Co. ingredients to add to our pizza. Veggies, meats, cheeses – they were all here. General guidance was to stick to 4 toppings to ensure an even bake. At this point in the evening you get to know where your group's dietary preferences lie. In mine, we had a mix of people: some who veered towards veggies, and some who preferred meats, and some who didn't know how to count and ended up with more than the recommended 4 toppings. Again, all the ingredients were pre-prepped and handed out by the staff to exercise cleanliness and timeliness.
I was one of those people who couldn't count. My pizza, however, did turn out pretty good. For my pie, I added sausage, salami, prosciutto, kale, mushroom, and onion. I attempted to make my pizza pretty by arranging all the ingredients in a circular shape. The toppings were then finished with a layer of organic buffalo mozzarella.
After pizza assembly, it was off to the oven for baking. Again, there were staff on-hand to take care of this most critical part of our pizza-making. One-by-one our pizzas were plopped into the stone oven. During this time I could start enjoying the cocktail I made 20 minutes prior.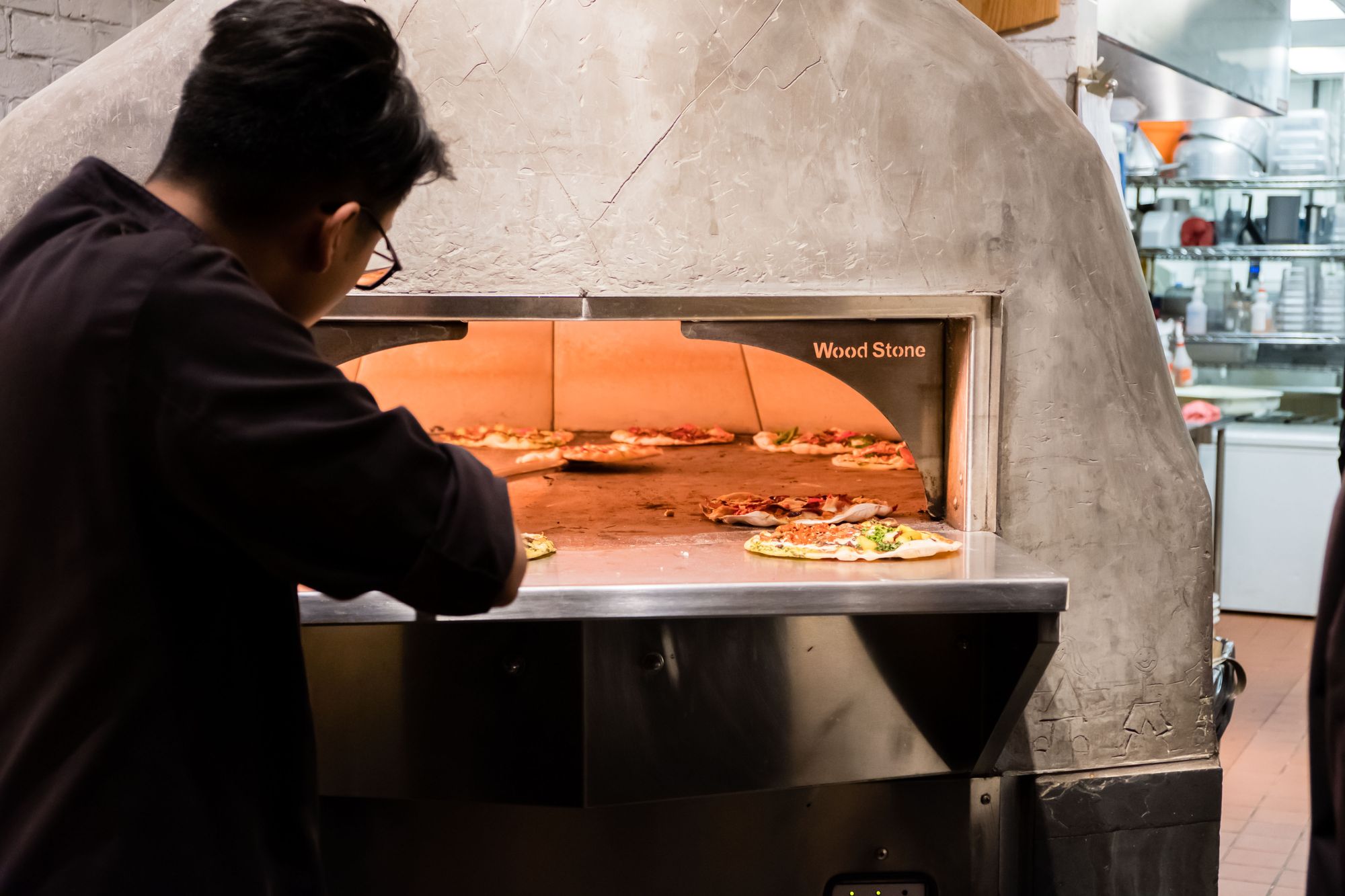 Ta-dah! A few minutes later, my pizza was taken out of the oven, sliced up, and served on a plate. I was really hungry by this time so photos had to be quick.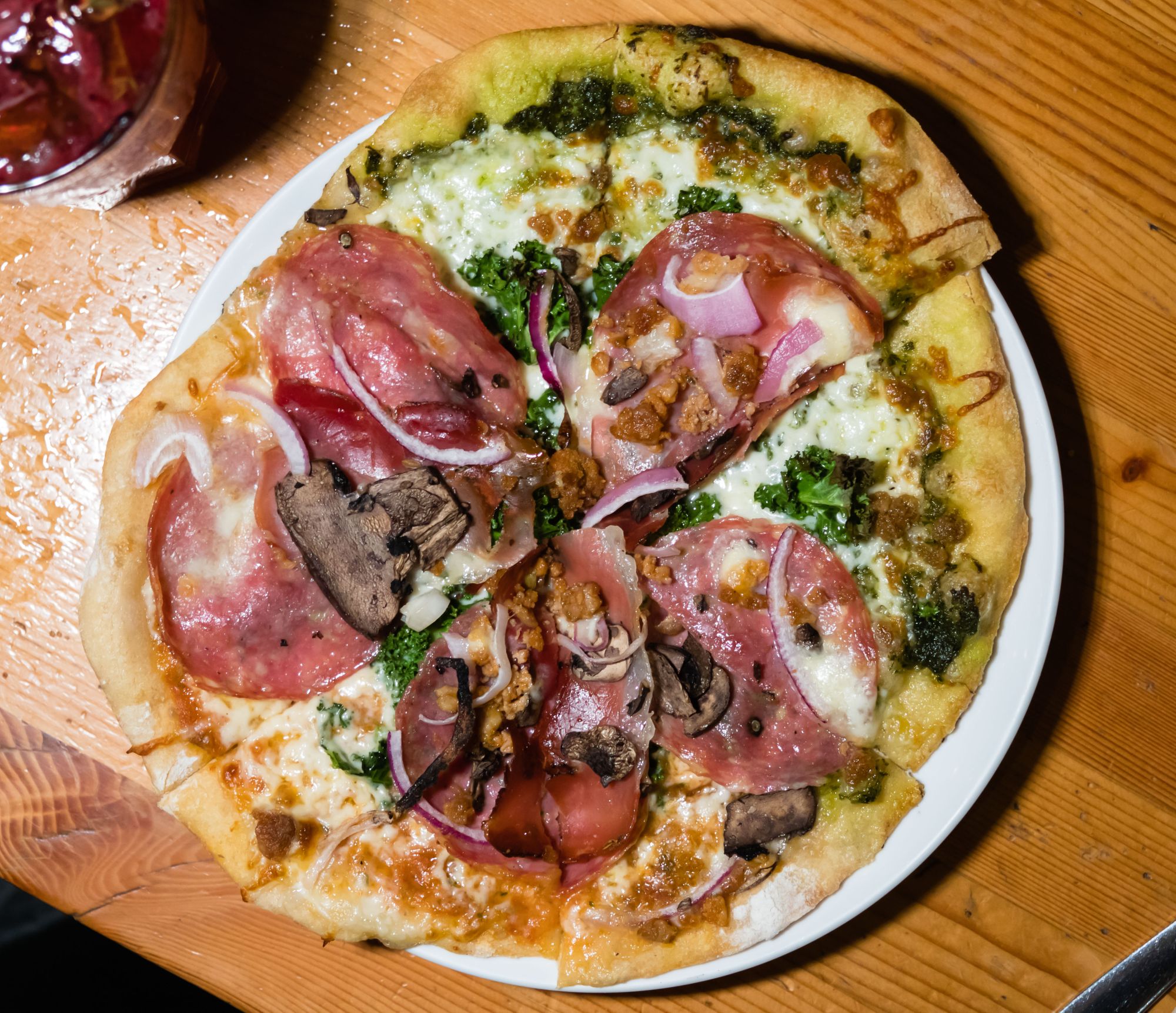 I was really pleased with this pizza and pleased with how good the staff were with holding my hand throughout this process. I may not have made that pizza dough myself but I think I got to enjoy the most important parts – assembly and consumption.
But we weren't finished yet. To celebrate the success of our pizzas, we each enjoyed a warm double chocolate brownie which was created with Callebaut chocolate and served with house-made vanilla ice cream. With great contrast in a warm gooey brownie and a freezer-cold ice cream, this was a time-sensitive dessert that deserved to be enjoyed quickly. The chocolate brownie was decadent and every bite had a satisfying chew to it.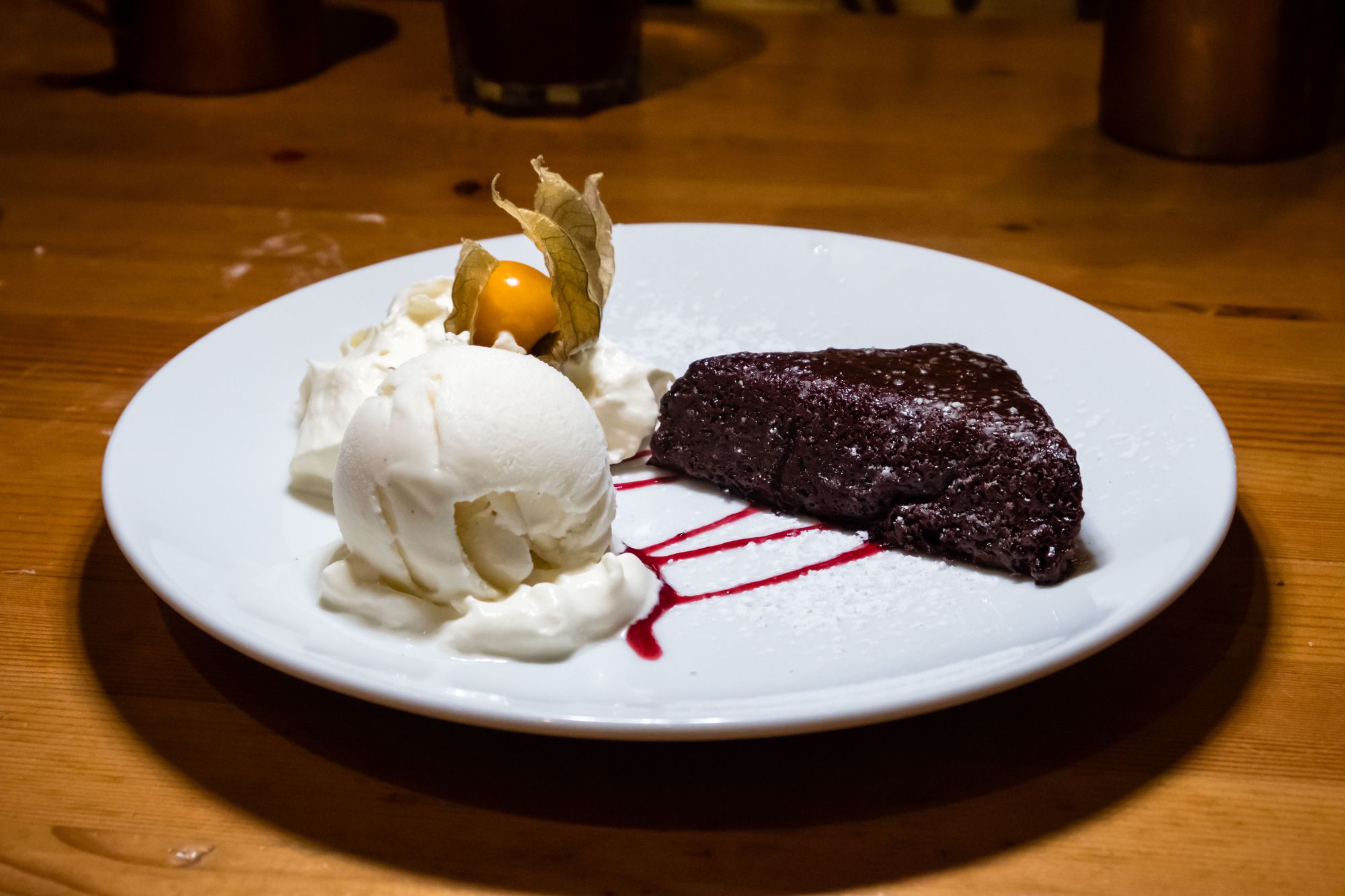 Overall, I thought my version of Get Crafty was a really fun event to partake in. I only had to work as hard as I wanted to, there was expert guidance available from staff, and the prep and cleanup were taken care of by the restaurant. I can see the appeal for offices wanting a team-building exercise because who's ever had a bad time with pizza and cocktails? If alcohol isn't an option, there's also an alcohol-free version of Get Crafty. If certain food restrictions are a concern, then you can rest easy knowing that Rocky Mountain Flatbread caters to those with gluten-free, nut-free, dairy-free, vegan and/or vegetarian diets.
To make a booking or for more information, visit Rocky Moutain Flatbread Co.'s website at https://www.rockymountainflatbread.ca/
Final Thoughts:
One-liner: A fun and interactive to build bonds over pizza and cocktails in a guided and safe setting that caters to almost any diet
Highlight: Designing my own pizza toppings
Price per person: $50/person excluding tip and gratuity
Would I go back? Yes.