It's no secret that I'm a fan of Japanese-inspired foods. When I heard The Workshop Vegetarian Cafe was opening a second location for their Japanese fusion menu that promotes a healthy vegan lifestyle, I was intrigued. Formerly known as Grain Vegetarian Fare, this cafe now joins its sister from North Vancouver as a new option along the busy Hastings corridor. Whether you're just finishing a workout needing some food or you keep a regular vegan diet, this might be the place for you. Last week, I had the chance to experience a taste for myself.
Disclosure: This was a complimentary tasting provided in exchange for an honest overview and no monetary compensation.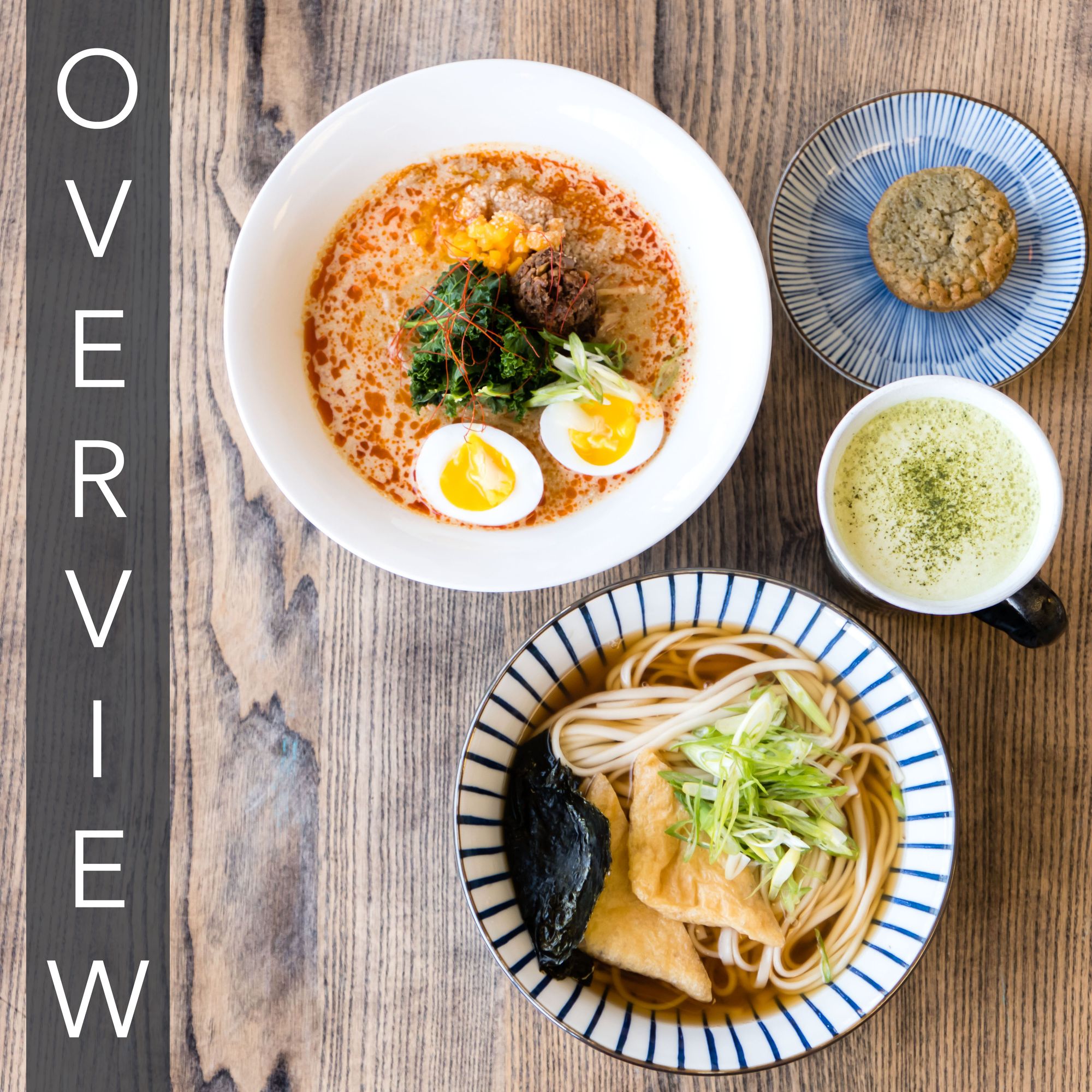 Food and Drink:
Team Tastic came here for a weekend lunch and I myself a great taste of the following:
Spicy Tan Tan Men w/ Soft-Boiled Egg ($13 + $2)
Kansai Style Udon w/ Nori ($11 + $1.50)
Matcha Mochi Cake ($2.85)
Japanese Organic Matcha Latte ($4.60)
The spicy tan tan men is the most popular item on the menu so I thought I'd investigate it myself. Featuring a sesame-based broth with diced butternut squash, this was a hearty flavour that clung close to each noodle. Speaking of noodles, it was a pleasant surprise to learn the folks at The Workshop actually made the organic whole wheat noodles themselves. I appreciate the bit of extra work as even most ramen shops downtown just use a supplier. While billed as spicy, this really wasn't spicy on my palate. If you like it hot, you will want to request so as you place your order.
Though vegan in nature, we ordered a side of soft-boiled egg which upped this dish to vegetarian. The soft-boiled egg had both runny and solid bits providing a nice mix of protein. I didn't love this broth enough to drink it straight but did enjoy the noodles much more as a result.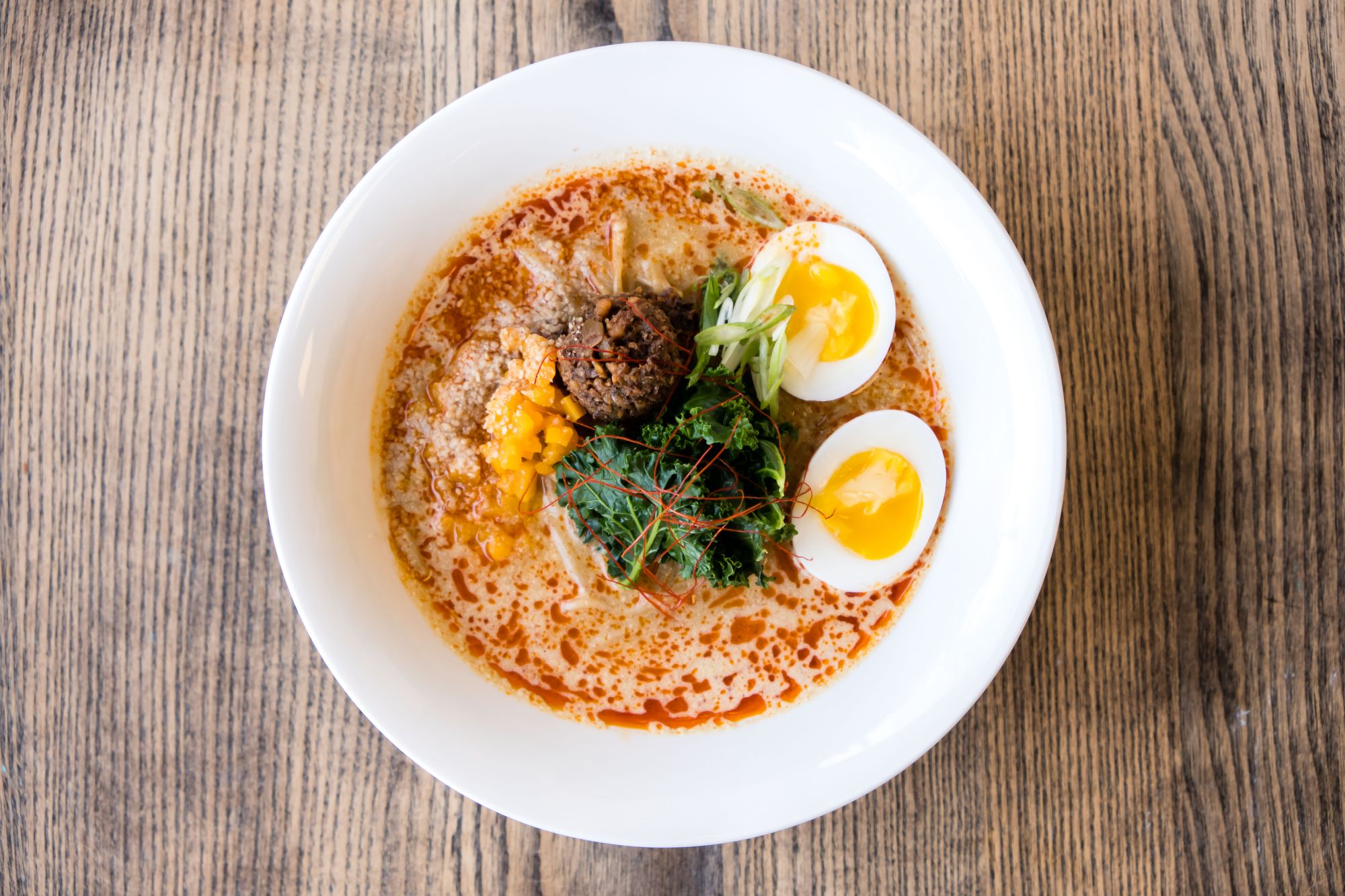 The Kansai-style udon was another popular item on the menu. According to a co-founder, Kansai refers to a combu broth specific to the Kansai region which is an allegedly thicker dashi (i.e. fish and kelp) broth compared to Kyoto. I think that's a little debatable as this broth visually looked thinner than say, our tan tan ramen, but maybe that's an unfair comparison. The broth had a soy and fish taste to it.
In any case, this came with slices of puffed tofu, fresh nori, and a sprinkling of scallion. The scallion and nori were standard additions and the puffed tofu was the main protein driver. The udon was a little thinner than I would have liked but it still tasted like udon. As a whole, I enjoyed slurping up the udon, and unlike the tan tan ramen above, I really enjoyed finishing the rest of the broth to clean out my bowl.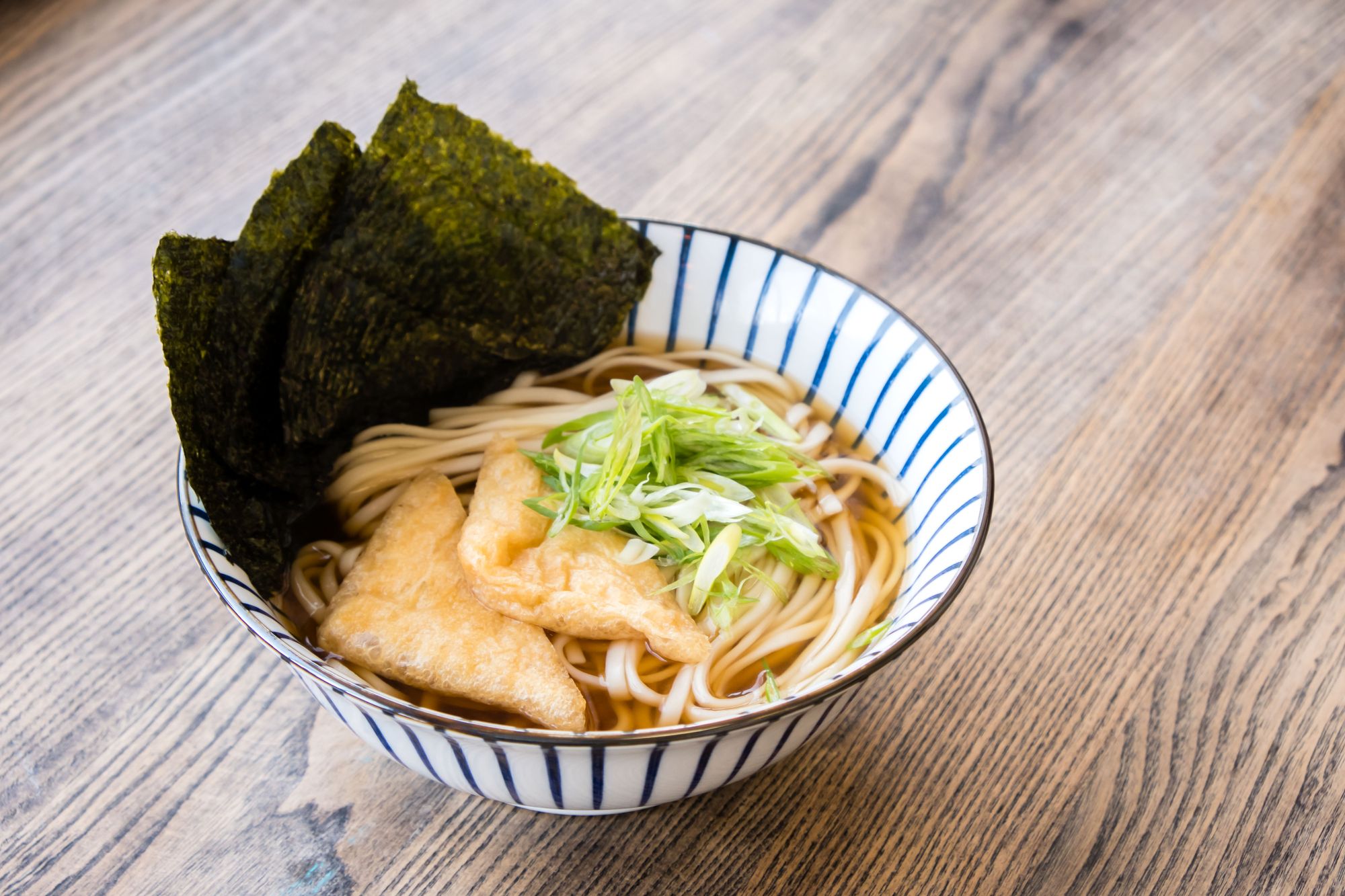 For dessert, I enjoyed this matcha mochi cake. This had a fun chewy texture and less sugar than I was expecting which was just fine by me. This could have had more matcha flavour but I think I'm on the extreme when it comes to matcha preferences.  I basically need triple the recommended matcha, enough to really shift the bitterness of what I'm eating.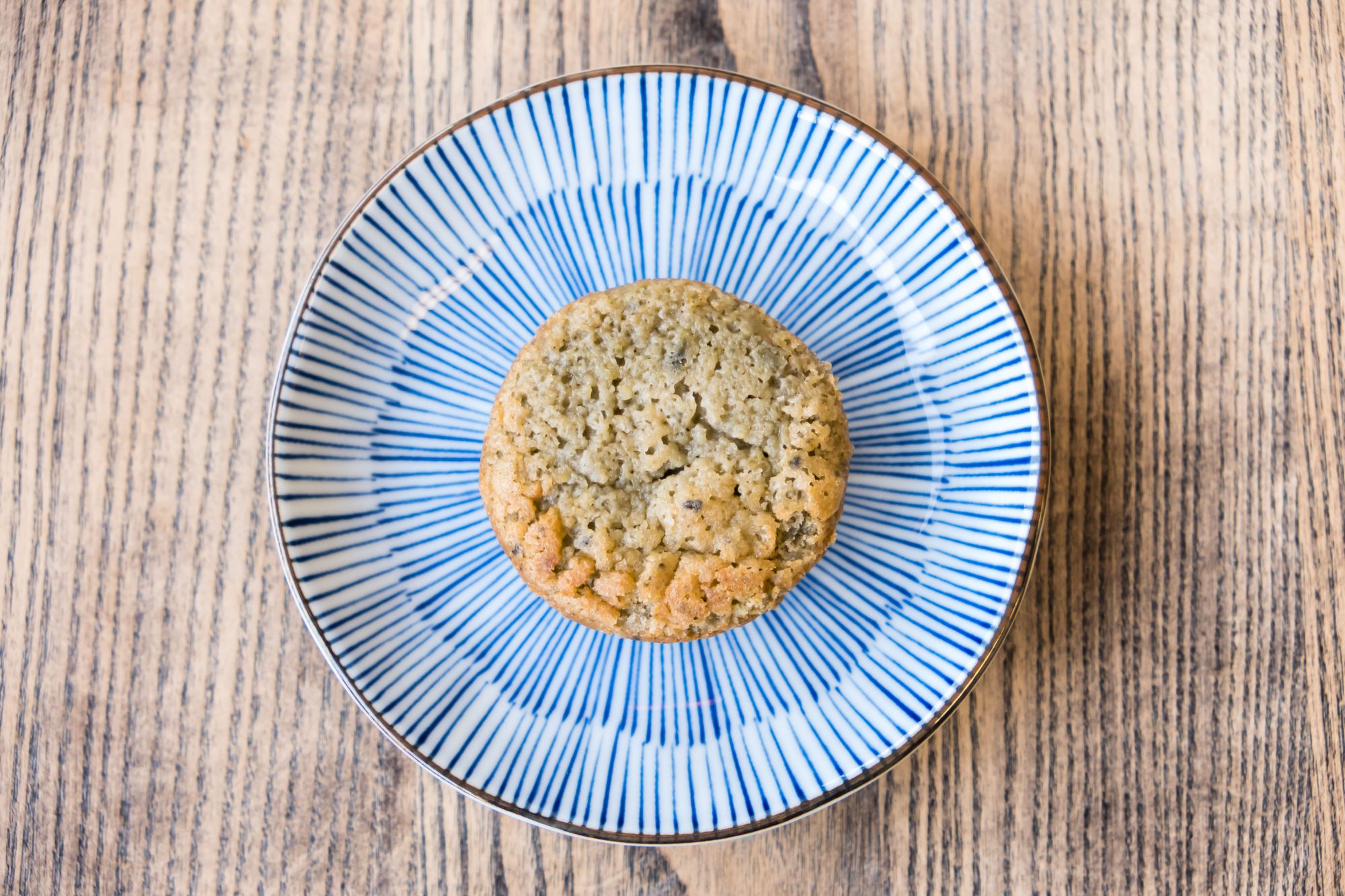 The Japanese organic matcha latte was very pleasant. This had a nice head of foam on top and the sprinkling of matcha powder you expect to give the presentation some pizazz. I think Japan has clean enough farms to be able to enjoy both organic and non-organic matcha but it never hurts to use positive buzzwords in today's cafes.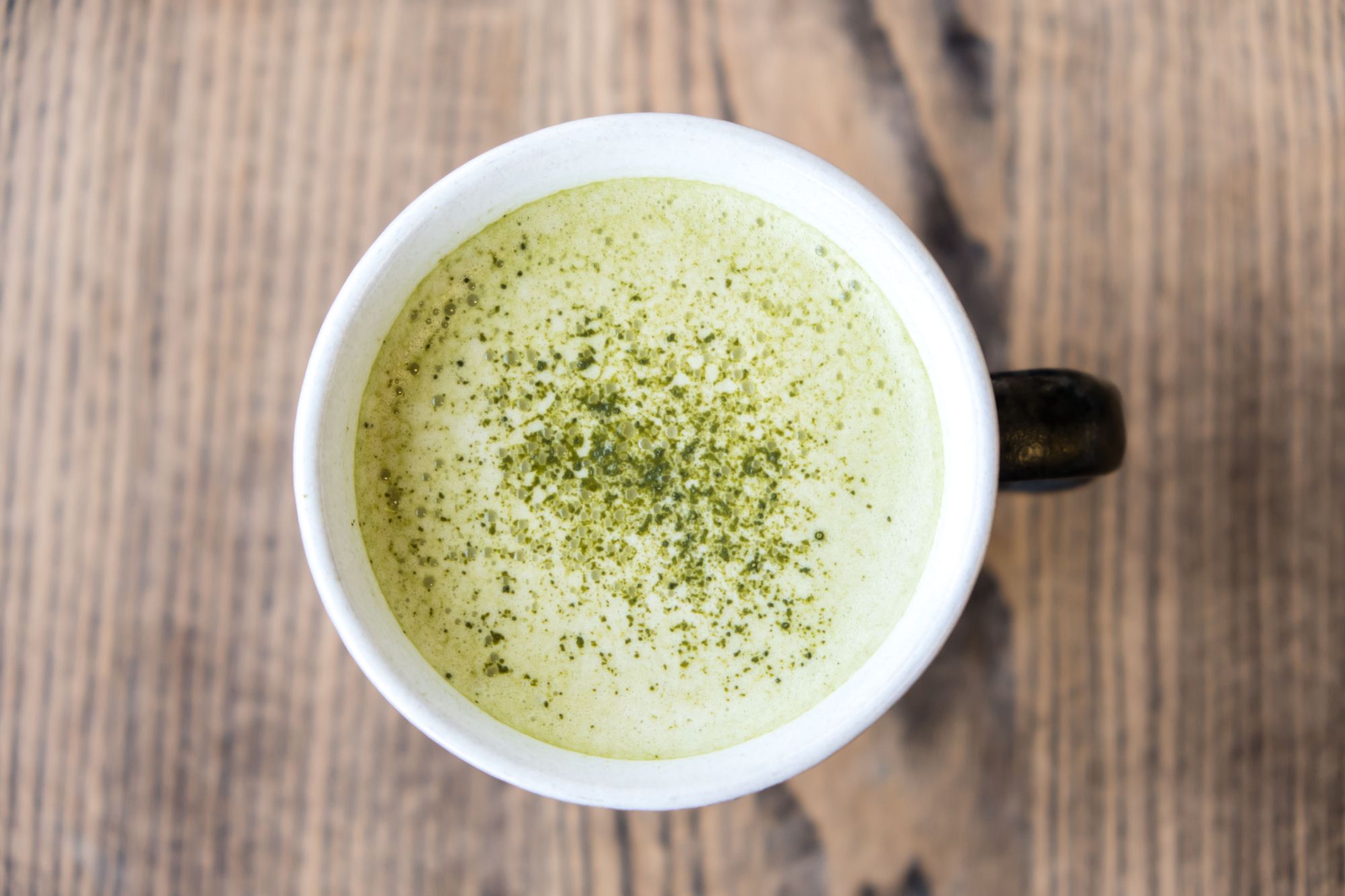 Features:
The Workshop Vegetarian Cafe is a small cafe located on the edge of Vancouver in the Hastings-Sunrise neighbourhood. If you're a commuter along this road, it's very likely you've driven right by and missed this cafe as it's tucked away at the base of a shaded building.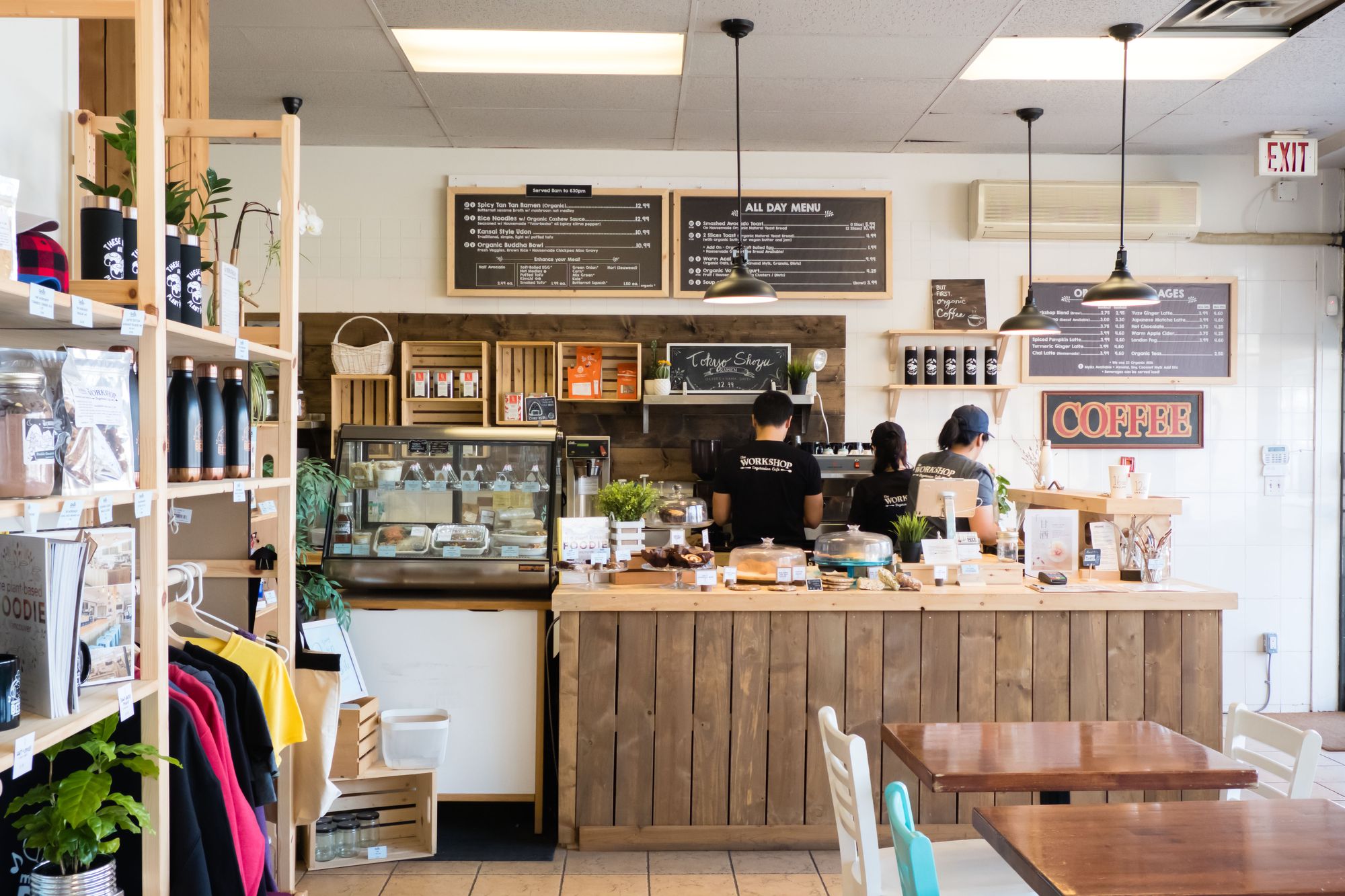 Inside, you'll find seating for about 20 guests in counter seats and proper tables. The wooden furnishings give the space a homey vibe and if you're not dining in, you can grab small grocery products and ice cream pints to go along with your cafe takeout.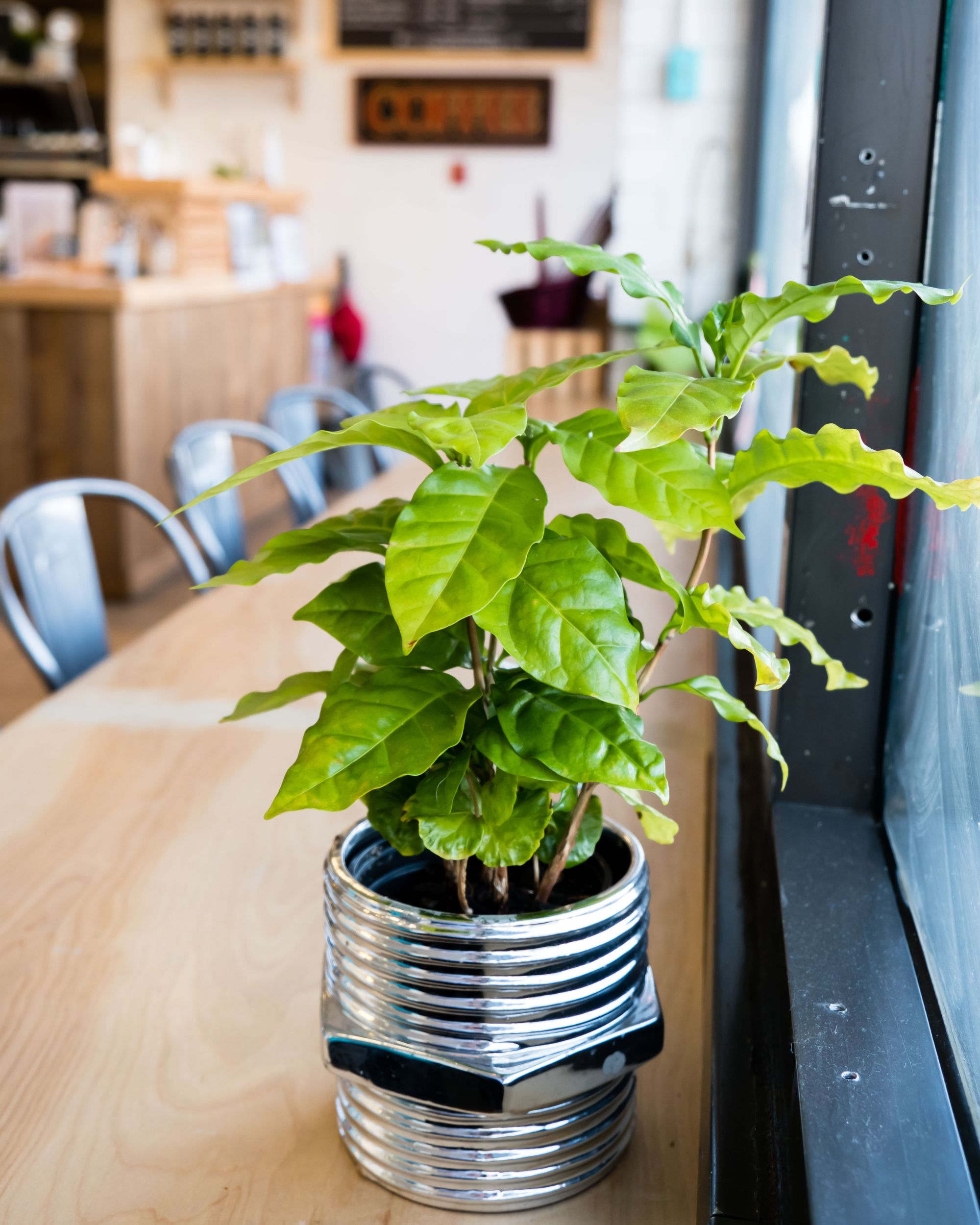 The Workshop is built on the idea of always working to build something great and so they've embarked on a small series of community events. As they get posted, events have included basic lessons around using Japanese sesame oil. The community is welcome to reach out to The Workshop and organize educational get-togethers for the neighbourhood.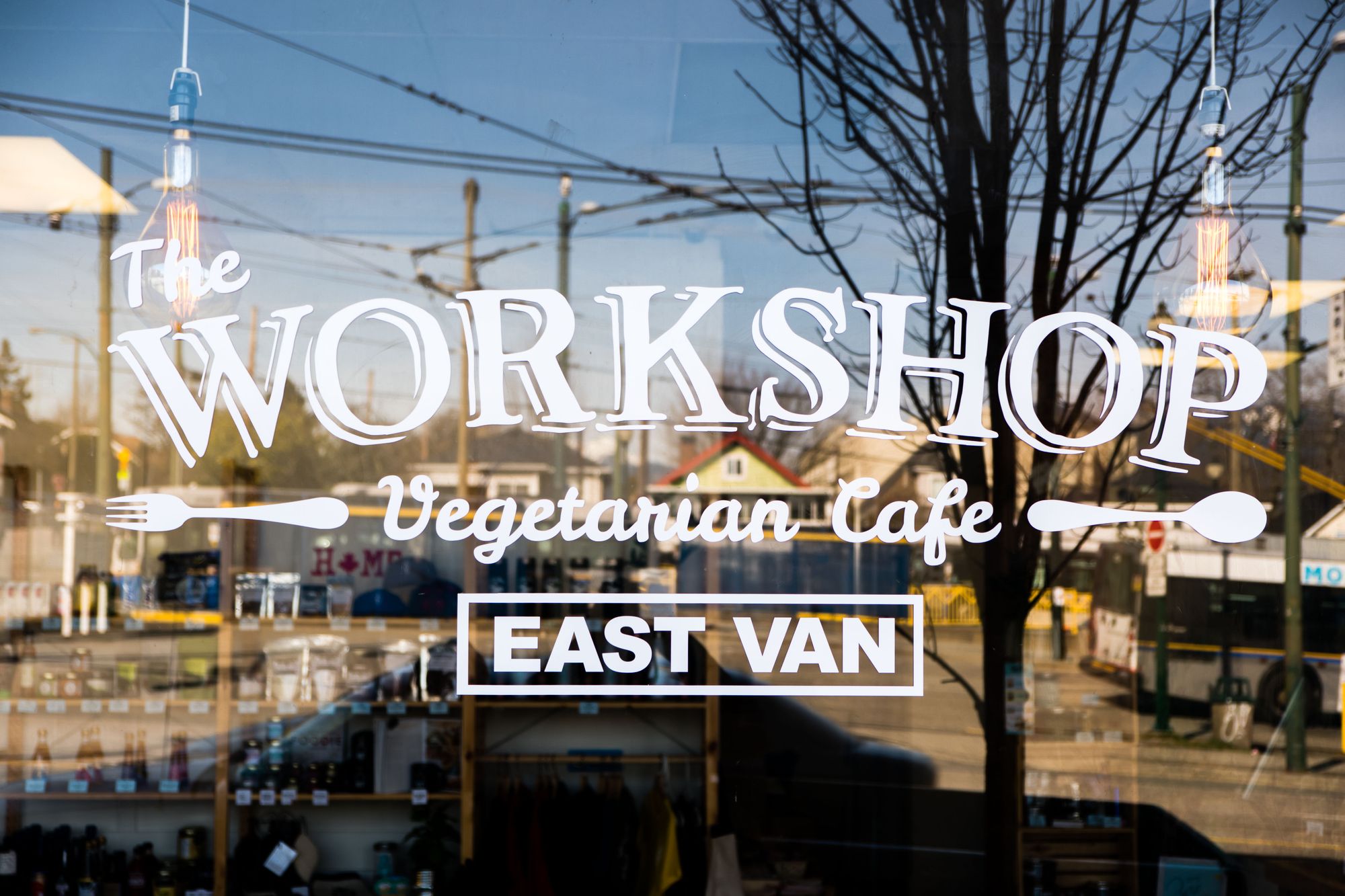 Final Thoughts:
One-liner: Solid vegan-friendly food that's a good stop for a nutritional post-workout stop or a space to enjoy an organic meal
Highlight: Spicy Tan Tan Ramen
Price per person: $11-$17
Would I go back? Yes.