Saveur's been on the lists of many to go to in Victoria and for good reason. They're cited in local media such as YAM Magazine and Eat Magazine, even making it as YAM's 2019 restaurant of the year. Suffice to say, I think these opinions might be mainly based on a dinner service because I felt most of my experience at brunch was either a dud on the palate or a dud on service, and since I don't get to go to Victoria often, my only way to cope is to document my experience and suggest that brunch service might not be a great look for what's heralded as one of Victoria's best restaurants given the price point.
Update 2022-05-09: Since this blog post was published, Saveur reached out and apologized for the quality of service this day, confirming they were short staffed although not by choice or on purpose. The hospitality industry has been particularly hard hit by labour shortages which resulted in my observations during this dining experience.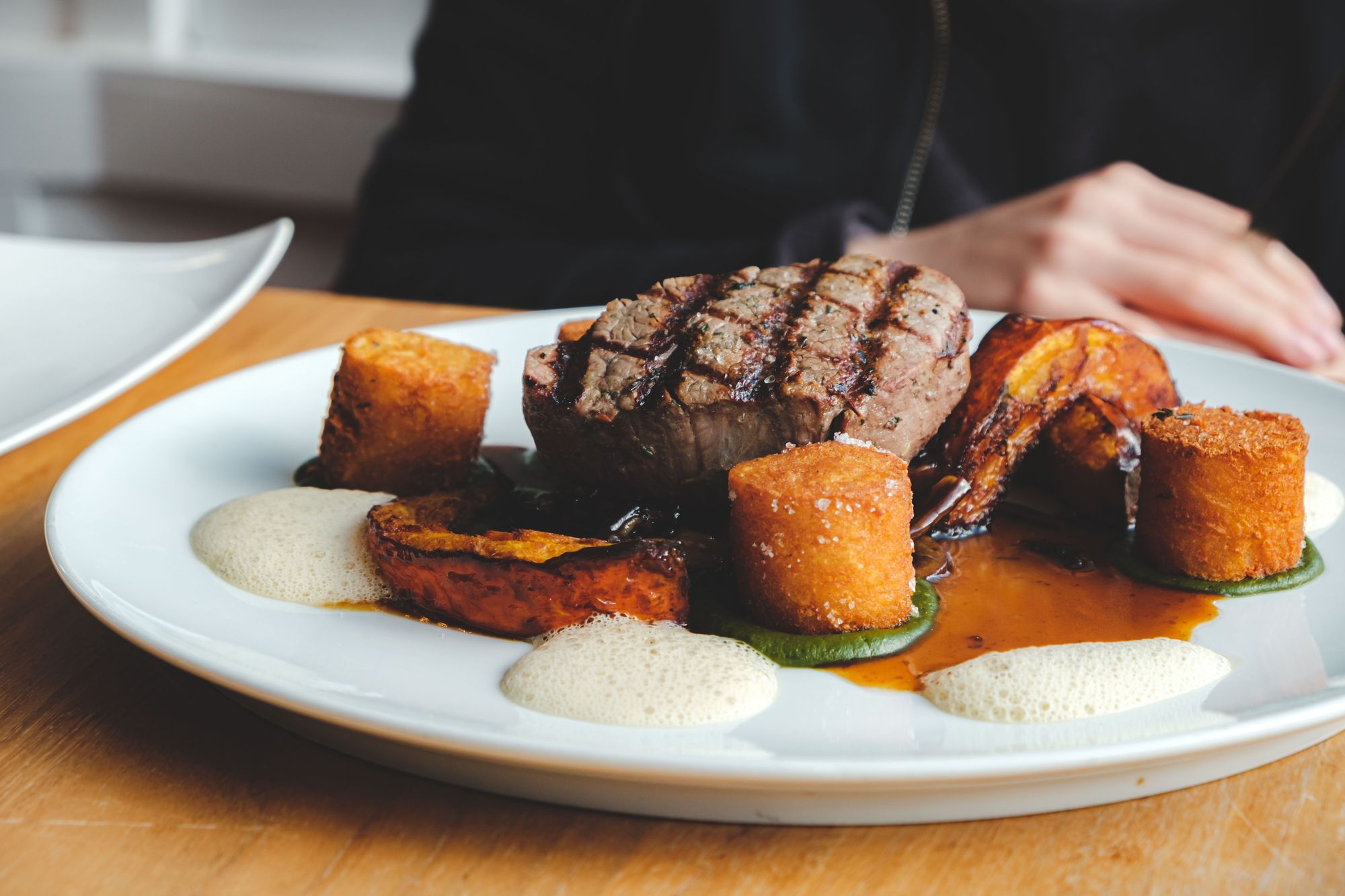 Food:
Team Tastic came here for a Sunday brunch and I had a great taste of the following:
Fish Tacos ($26)
Beef Tenderloin ($49)
The fish tacos come with the "catch of the day" which in 08 November 2021's case was a ling cod. With the ling cod came a bevy of accompaniments in pickled shallot, cabbage, tomato, lemon-caper aioli, togarashi, jalapeno cilantro creme fraiche, all plopped onto a maiiz nixtamal corn tortilla. Presentation-wise, this is as good as it gets for tacos which are a very casual food. Every drop of creme fraiche on the plate was deliberate and meant to create an elaborate presentation of 4 tacos.
The downside comes in the seasoning where I felt these tacos were lacking. The shallots were pickled but the pickling was ever so slight. You know how you can get a wad of pickled onions at a taco stand and every single one is full of tang? That's not what happened with these shallots. The lemon-caper aioli felt diluted in flavour. It was like we were stuffing expensive fish onto a corn tortilla and calling it a day in most parts. At least the ling cod was cooked well and flaked off just right.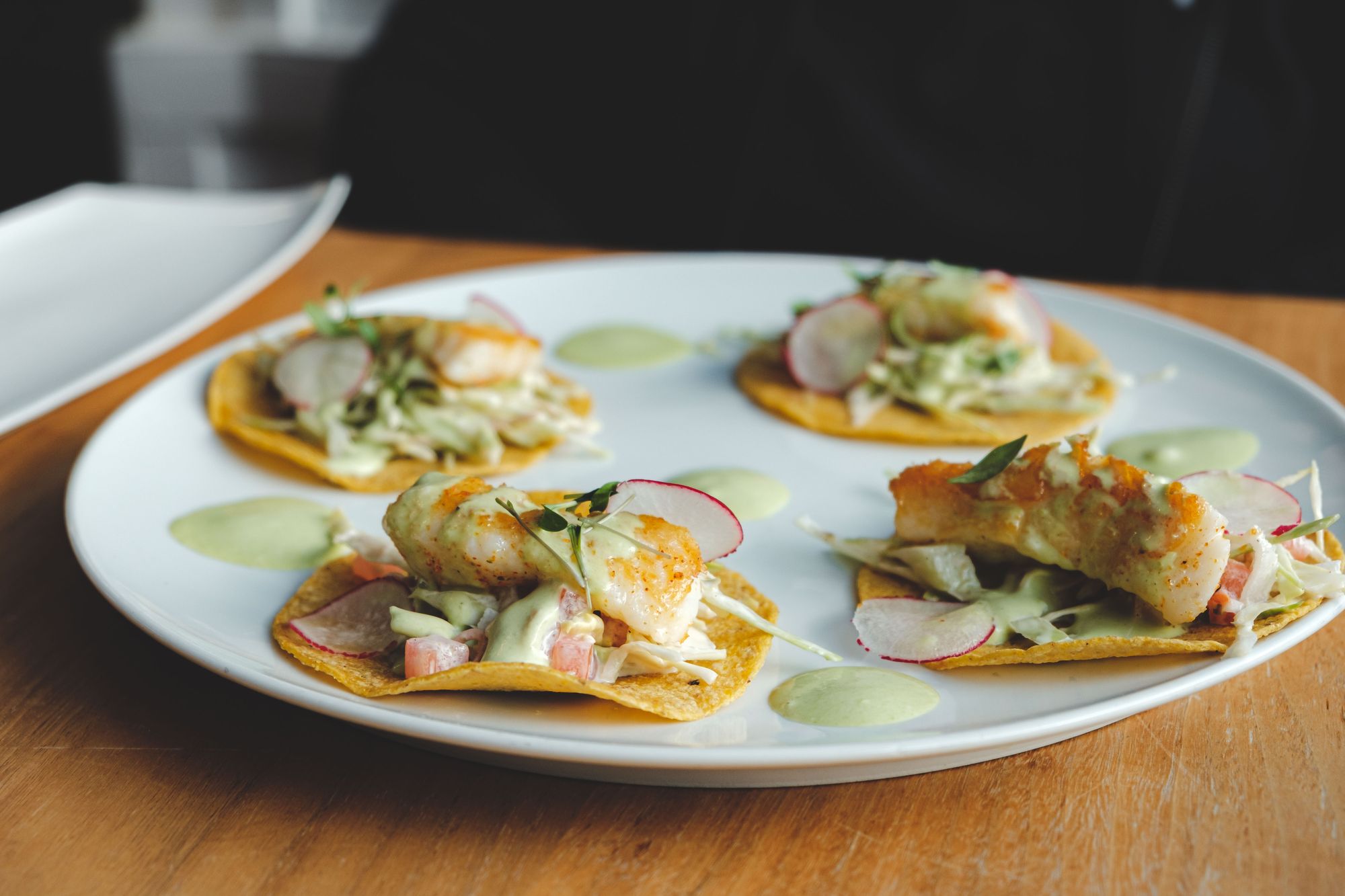 The better of our two dishes was the beef tenderloin, which came with potato rosti, spinach puree, demi mushrooms, and a foie gras emulsion. I could moan a lot more of how this wasn't really a brunch plate, but if you slap some potato rosti next to a steak, I'm on board. The foie gras emulsion was a treat to have at this price point and made for a fun sauce to swirl with the squash vegetables on the plate. Mushrooms were full of umami and the steak itself was cooked just right. You don't have to ask for medium-rare here – it just comes medium-rare, which is fantastic.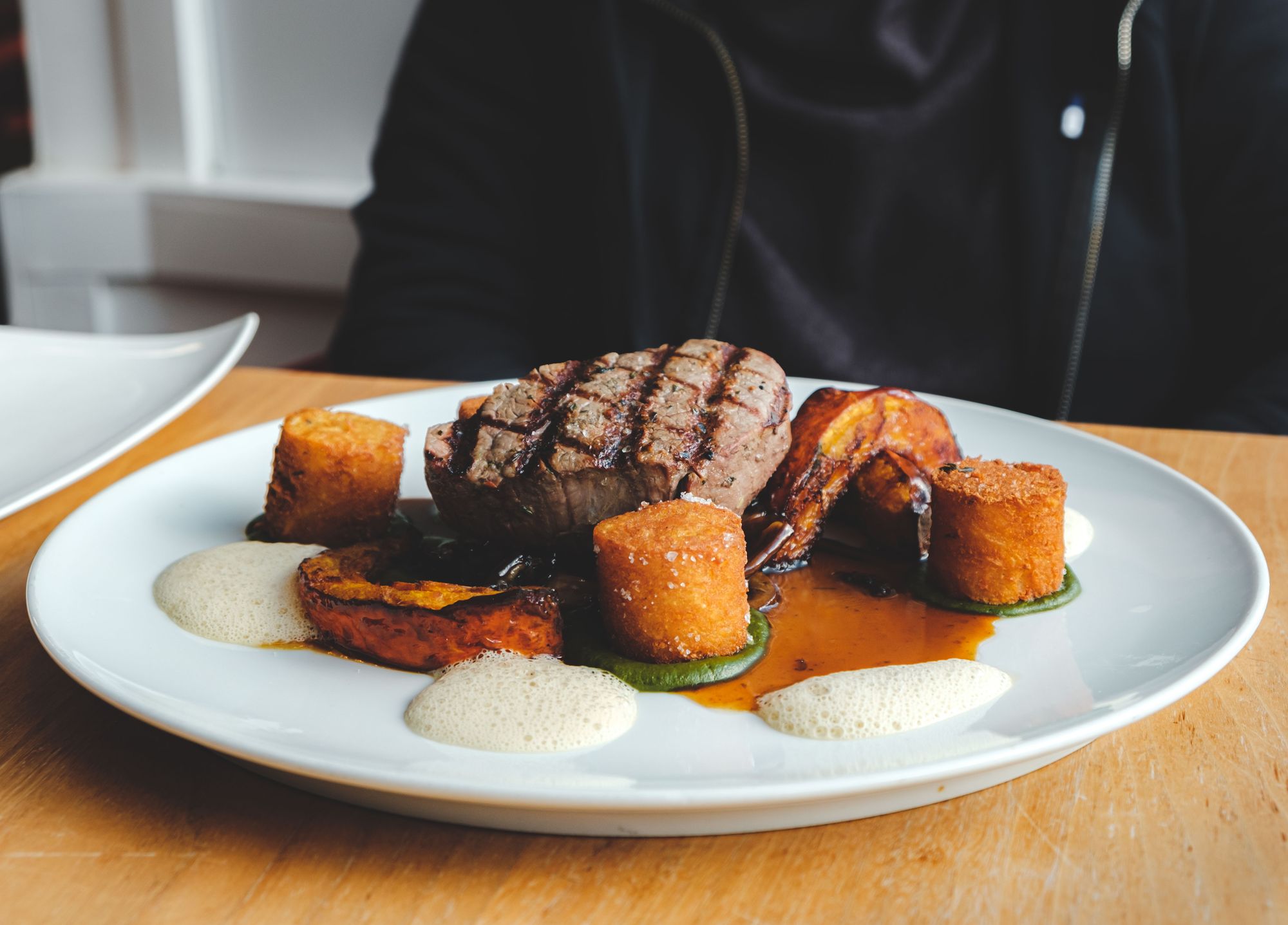 Features:
Saveur is a medium-sized restaurant with lots to applaud for on the inside. One side of the space is a full brick wall but it's been made into a 2-tone pattern with ambient light along a band spanning across the middle of the wall, giving it a very elevated feeling. The washrooms are also worth writing home about with thick linen cloths for wiping and a dedicated bin for collecting the cloths. Looking up into the ceiling you are also privy to a few bulbous lights serving as chandeliers and you understand why your average bill here is going to be higher than most other places serving brunch in the neighbourhood.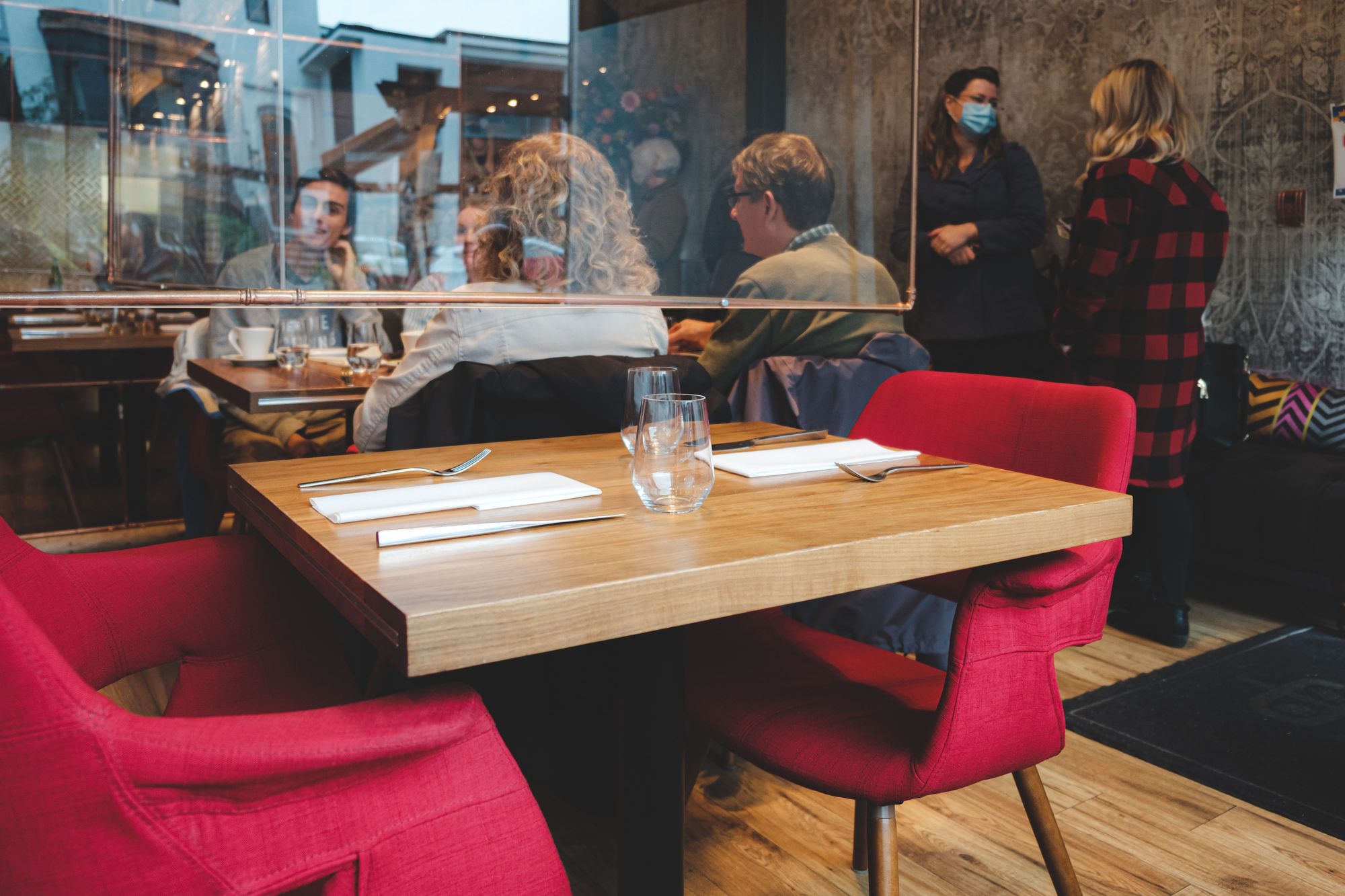 Service:
Service is where I think a lot of the experience fell apart. Walking into the space, it was quickly apparent that some help was needed on staffing. The bartender was doubling duty as the host and server, or maybe it was a different permutation. We paid the price here as a server had to finish taking a table's order and punch it into the queue before seating us.
It was apparent from another table that they felt like they were waiting a long time after their drinks to get their food. By looking at the timestamps when I took photos of the interior and of our food, it was a 37 minute wait for food which I think is indicative of a lightly-staffed kitchen given we were the 3rd table to be seated for this brunch session.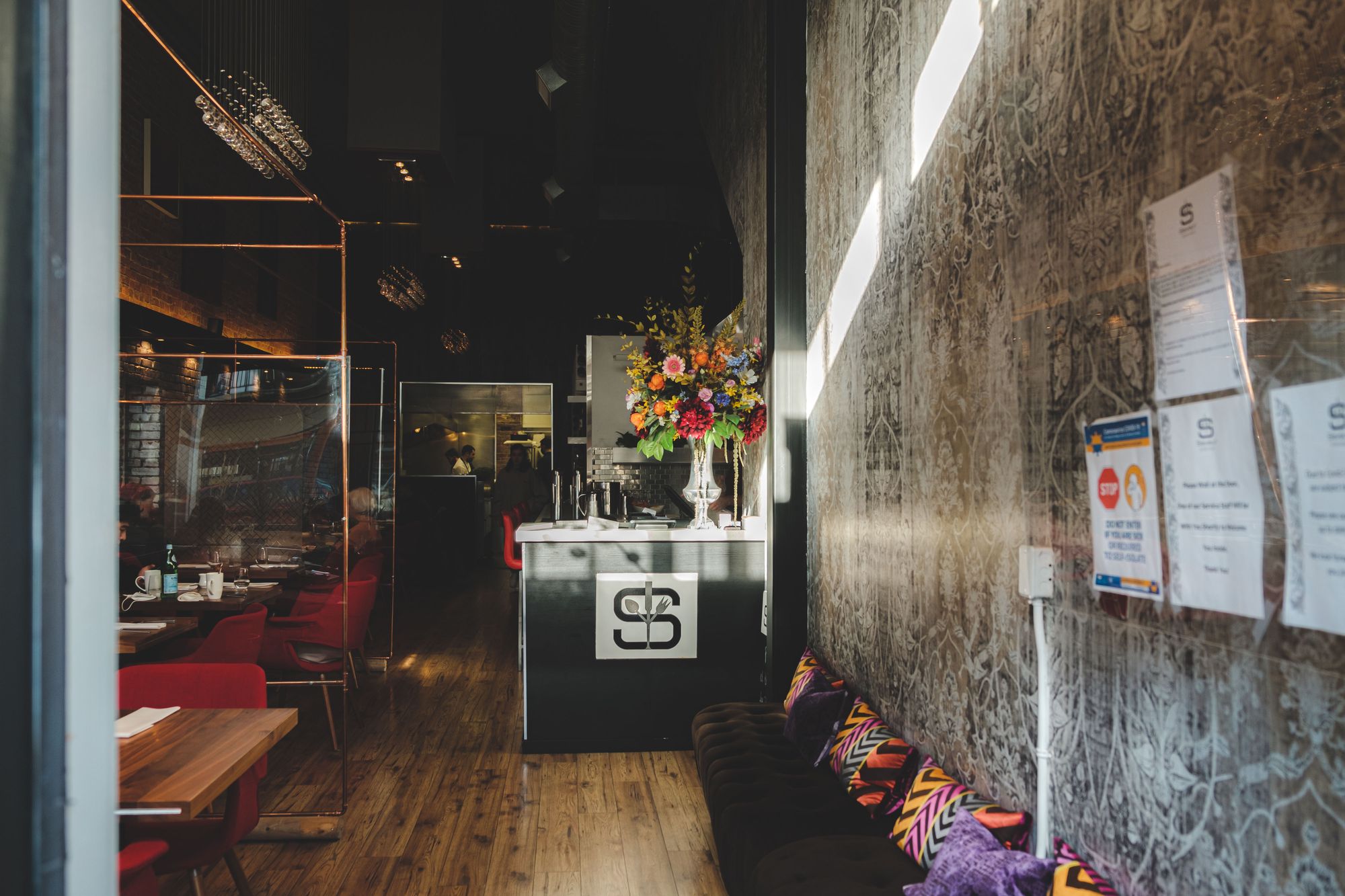 Eventually there was a 2nd person on the floor helping out with serving but by this point you could tell both staff were a little strung out from the chaos resulting in their manner of speaking being a little terse and a look in their eye suggesting they wish they had more help.
The best part of this experience is that you don't have to worry about how much you're going to tip. Every table receives an 18% service charge and of course if you're paying by card, you are given further options on the pinpad to tip more regardless. Brunch at Saveur was not a happy experience for me and I don't recommend it for anyone. It's sad to see restaurants skimp on staffing a brunch experience properly given it's their brand name on the line, but I think the media mainly covers dinner in their content so maybe to the restaurant these types of opinions just don't matter.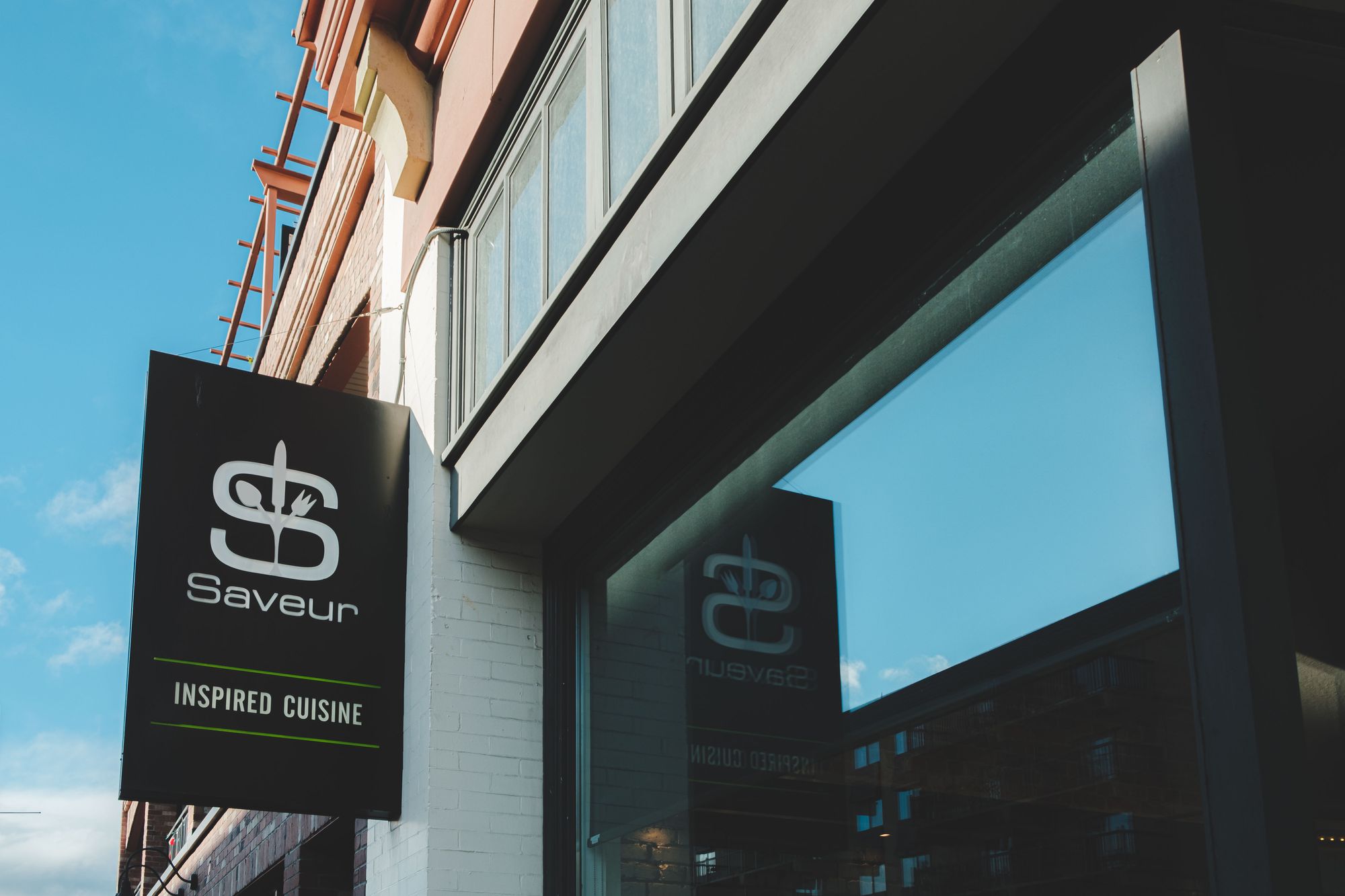 Final Thoughts:
One-liner: An elevated brunch that's a sure way of making you late for your next appointment but you can still tip on top of the service charge if you so choose
Highlight: Beef Tenderloin
Price per person: $30-$60
Would I go back? No.