Earlier this February was another successful evening at Science World for Science of Cocktails 2018. Featuring over 40 combined cocktail, food, and science stations, this was an activity-filled night of mixology, unlimited consumption, and the classic Science World experience.
Disclosure: I was given a complimentary media pass to cover this event. Opinions are my own.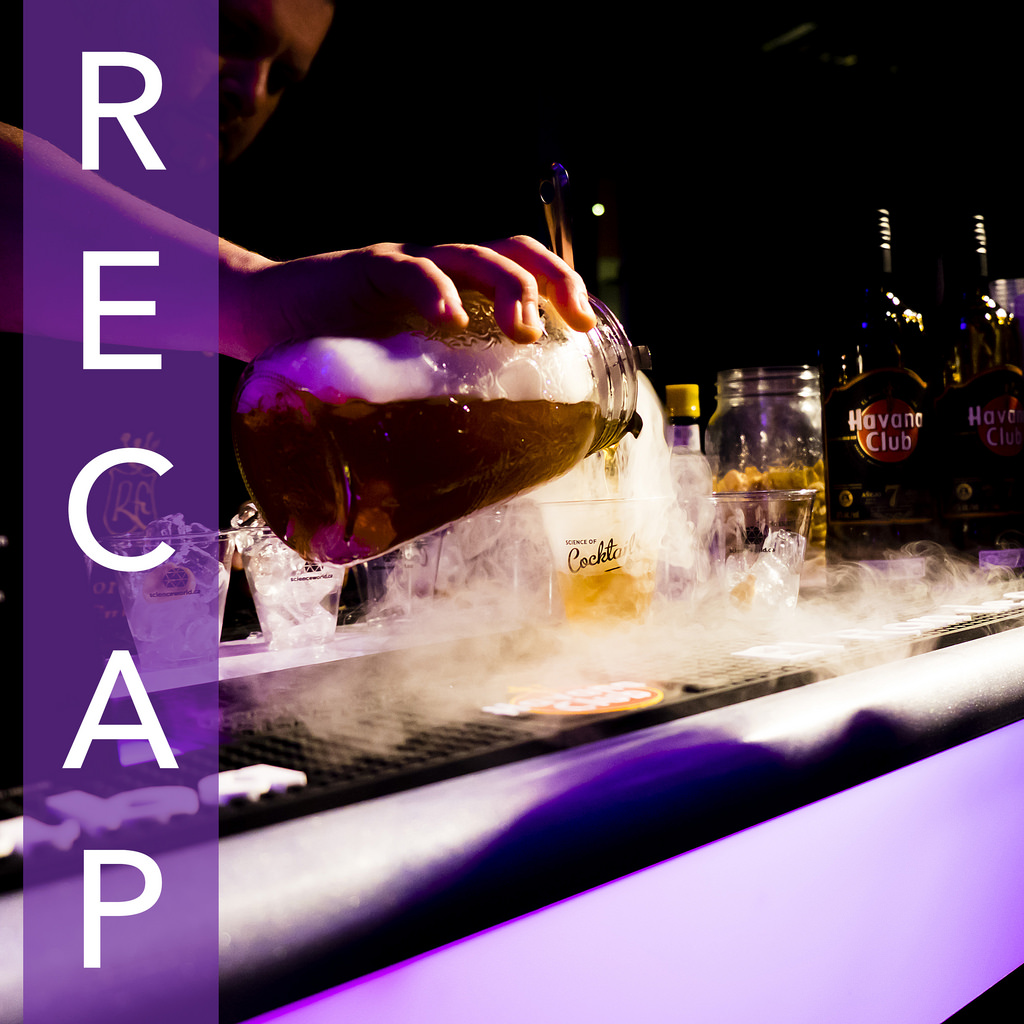 Drinks:
With 30+ drinks stations, most of which feature alcoholic mixes, this event has grown so much that guests need to consult the provided guide to choose their preferred drinks. Some of the standouts for me included:
Hendricks' Colour Changing Cocktails
Queensborough's Gin and Tonic Popcorn
Havana Club's Sous Vide Cocktail
Lohin Whisky's Rapid Encapsulation via Nitrogen
One of two gins I enjoyed, Hendricks Gin was put into a mix featuring Butterfly Pea Flower Powder to make this cocktail change colour before guests' eyes.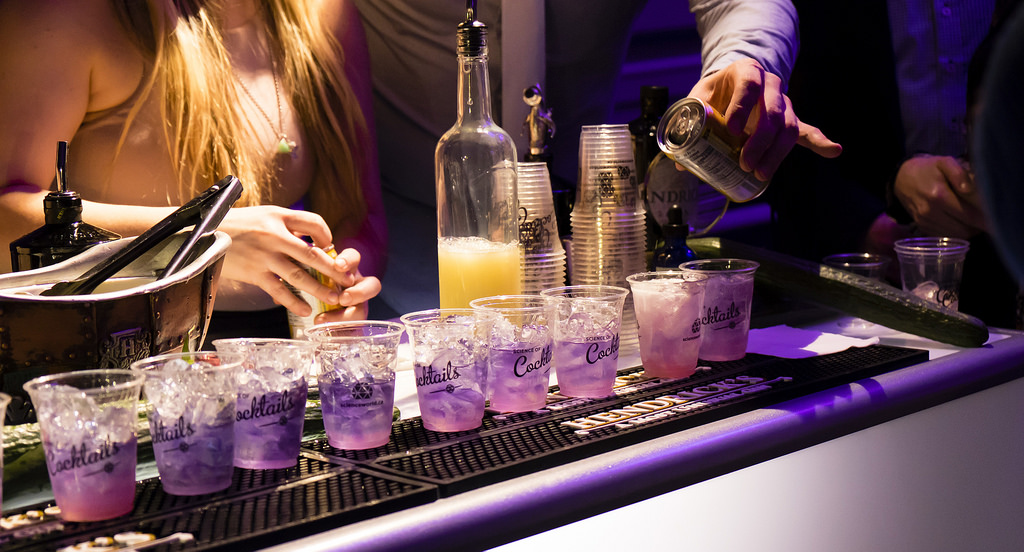 Hendricks Gin
At Queensborough Gin's station, these folks employed liquid polymorphism, turning a cocktail mix into edible "popcorn" pieces solidified through the addition of liquid nitrogen. Instructions were to chew rapidly and watch the cold mist escape from the mouths of your friends. Rad!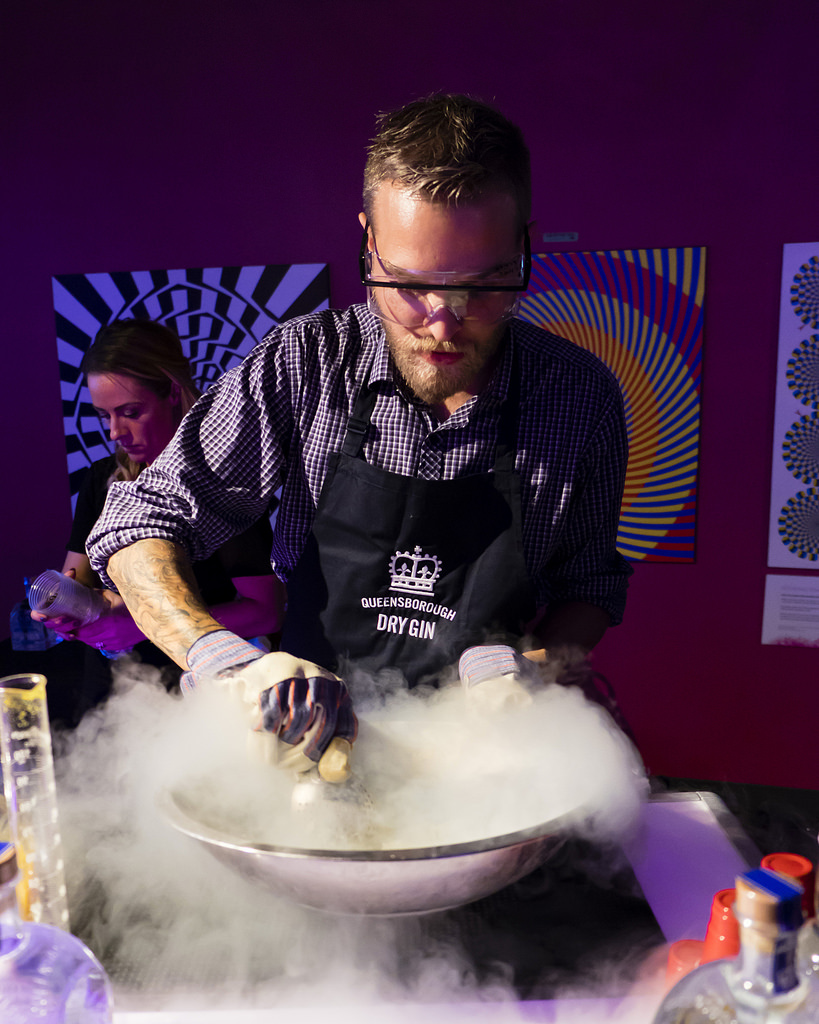 Queensborough Gin Mixing Gin and Tonic "Popcorn"
Havana Club was the only station to employ sous vide in their cocktail. Sous vide means under pressure. They used vacuum pressure and a consistent temperature to infuse the ingredients in this drink which provided a cool mist effect (that for once was not due to nitrogen).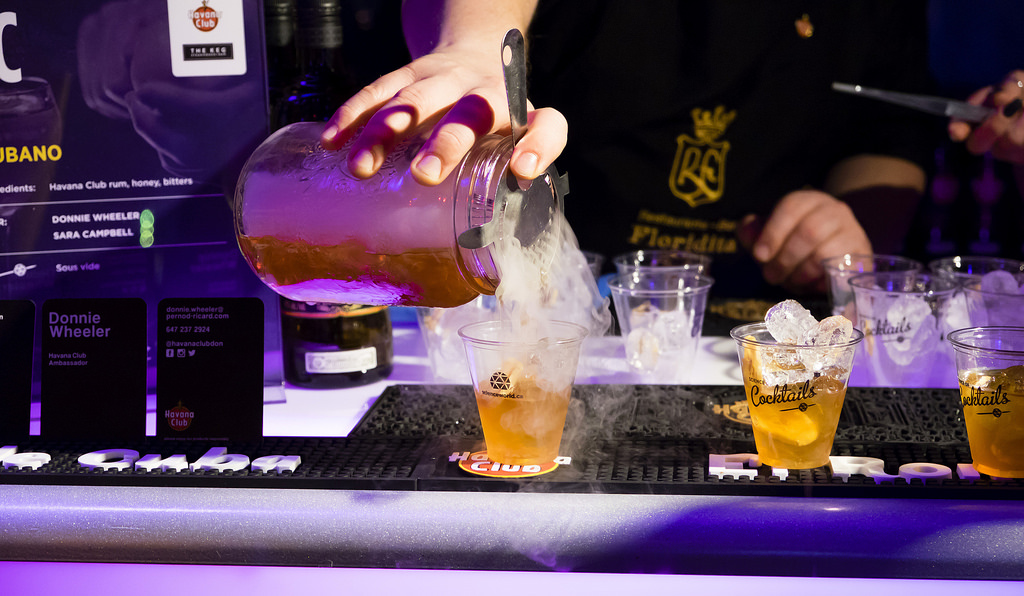 Havana Club Sous Vide Cocktail
Last but not least, Lohin Whisky was on deck using liquid nitrogen in a rapid encapsulation (i.e. adding pressure) container using dry ice to create a whisky cocktail sorbet. This had a slushy taste and was what I likened as a potential future of whiskey on the rocks.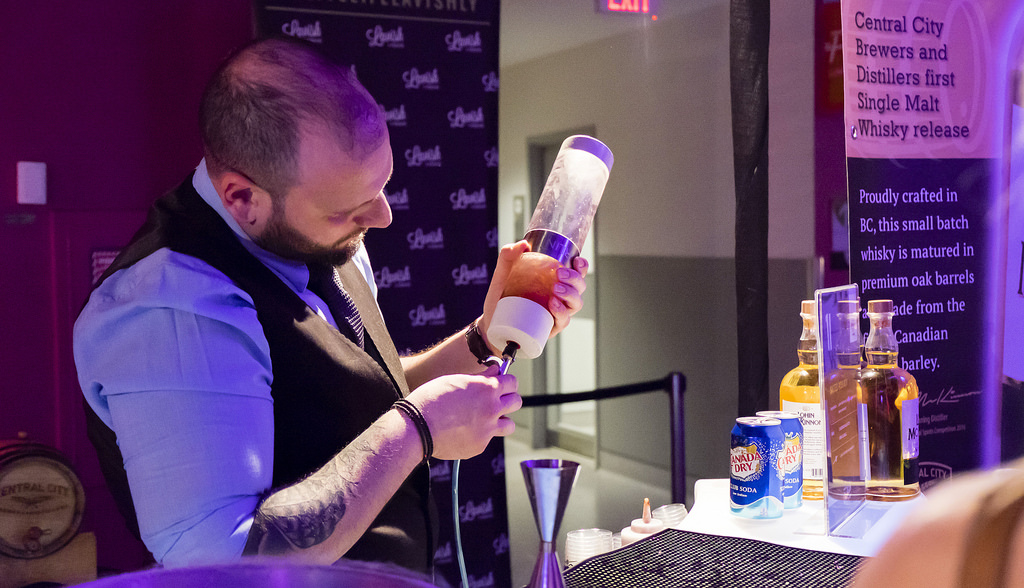 Lohin Whisky Mix
Food:
Food was well-represented in several stations at Science of Cocktails. I had a taste of basically everything in my journey through the cocktails and these were the standouts:
Drew's Catering VIP Lounge Charcuterie Station
Pidgin's Pork Belly Baos
Not everyone will be able to afford a VIP ticket for Science of Cocktails, but this year proved to me it's the best way to ensure you start/leave with enough food in your stomach. As opposed to the other food station where you'll line up and grab one thing, it was a free for all at Drew's Catering charcuterie station featuring all sorts of meats, cheeses, and little cakes.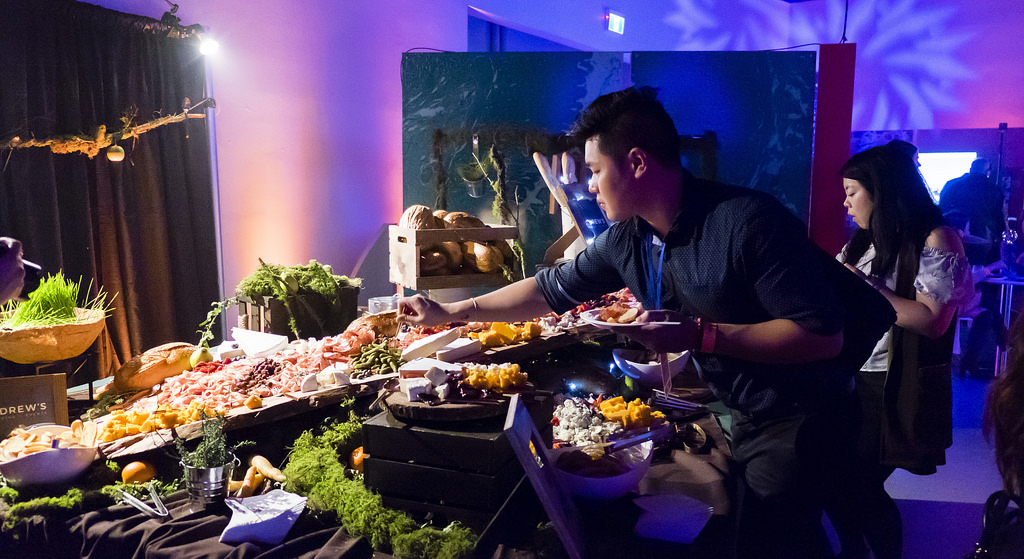 Drew's Catering Charcuterie Station
Pidgin was back this year with a more mobile (and less wasteful) pork belly offering – their pork belly baos. These were extra juicy and the bao was the perfect vessel for eating this as I made my way to other stations.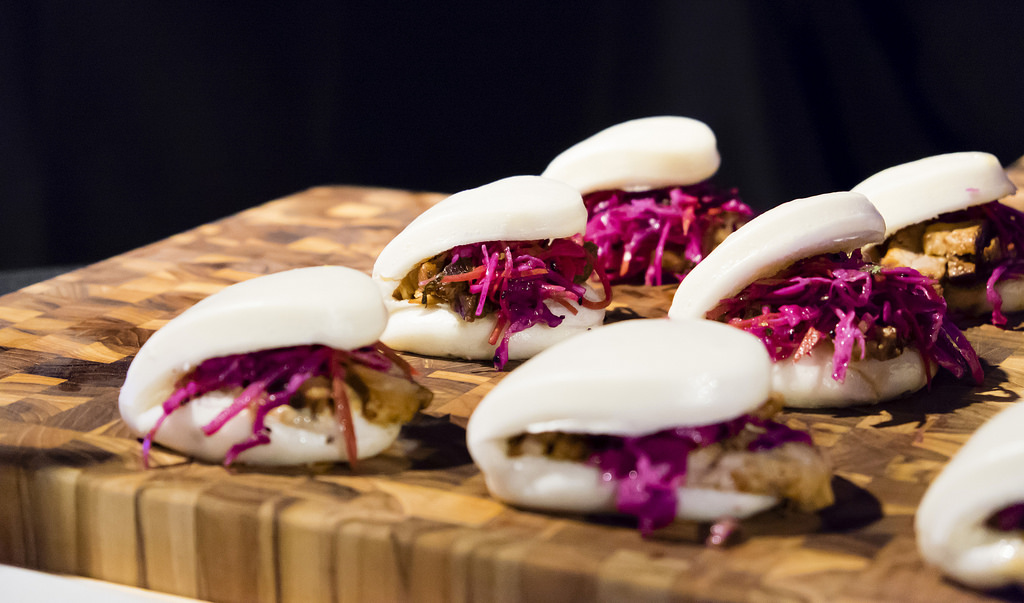 Pidgin's Pork Belly Baos
Science:
In addition to all the food and drinks, science was enjoyed through the following:
Science shows on the main stage
Ripley's Believe It or Not! Exhibit
Various Science Stations
The main stage included the traditional science shows a daytime guest could watch. Science World staff were on-hand to demonstrate different facets of physics, pyrotechnics, and chemical concoctions.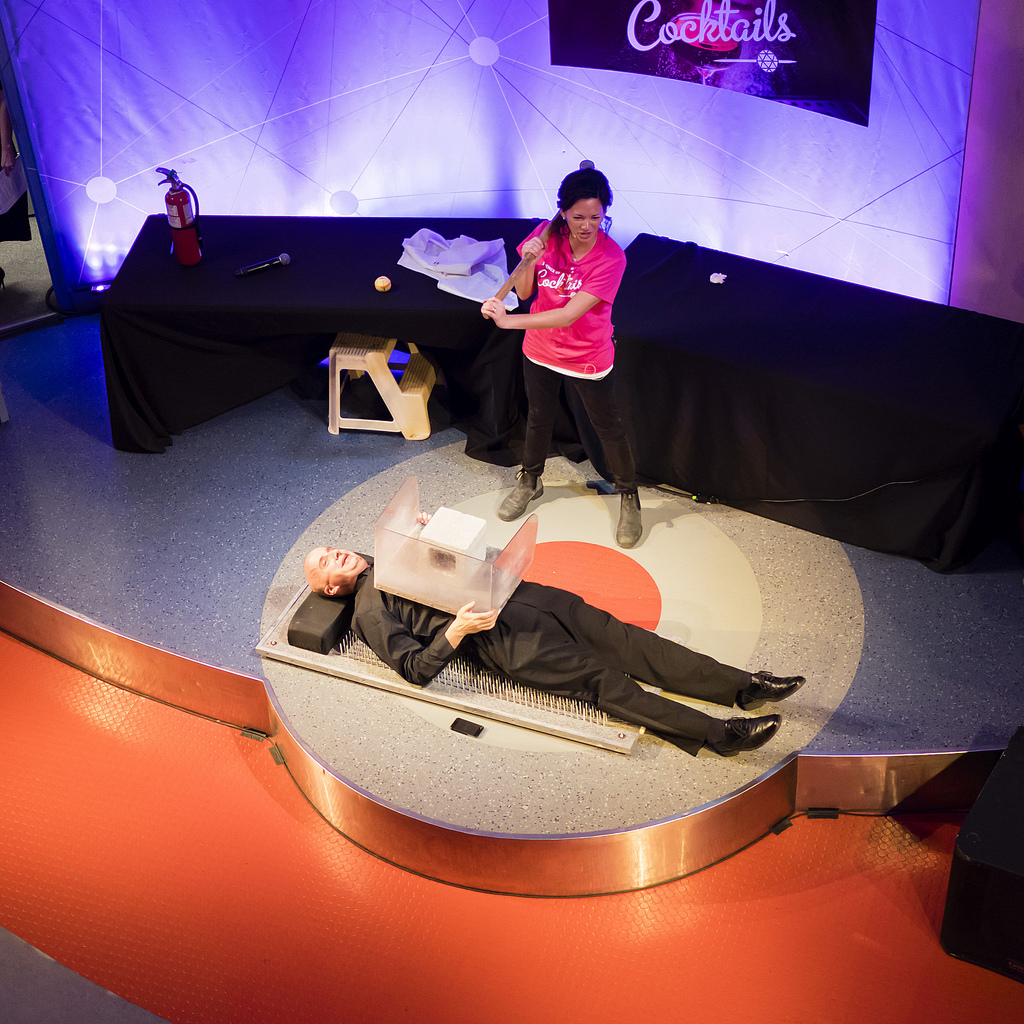 Science Show
A ticket to Science of Cocktails was basically an admission to the usual Science World exhibits, including the limited time Ripley's Believe It or Not! exhibit. While Ripley's was a food/drink-free zone, I enjoyed strolling through here, reading the place cards slowly in my drunken state.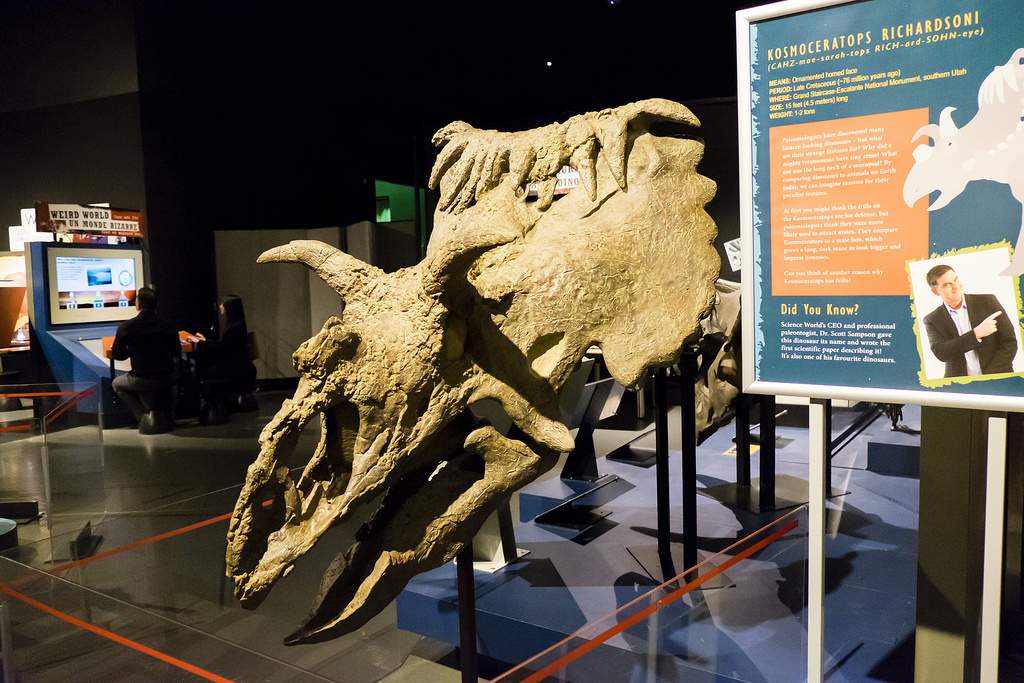 Ripley's Believe It or Not! Exhibit
Peppered through Science World were other small demonstrations, such as catching balloons of frozen gases, a smelling station, and submerging sparks in a bubbling cold mix.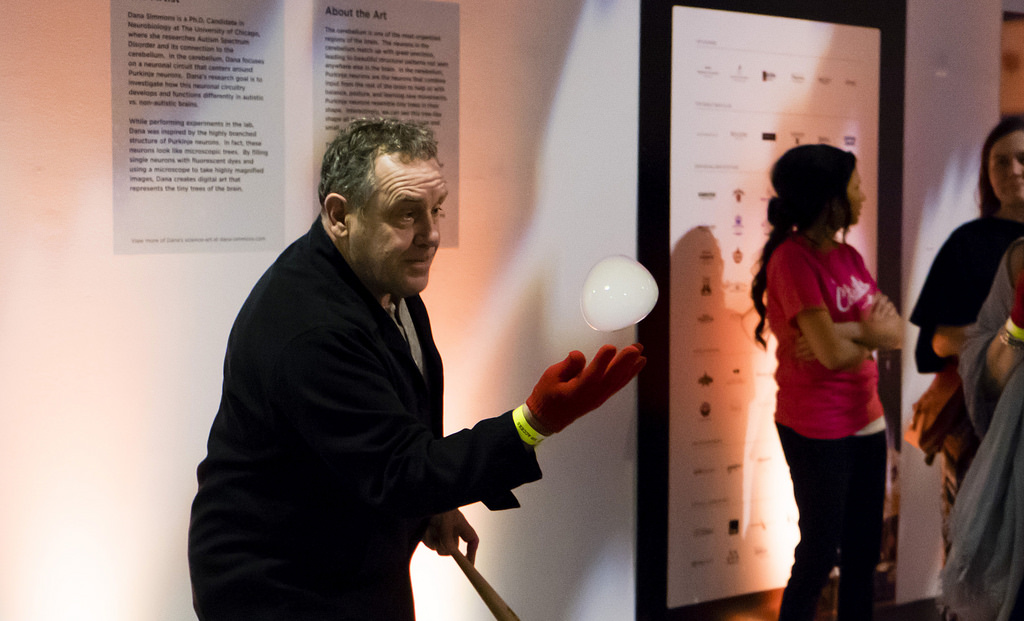 Science Station 1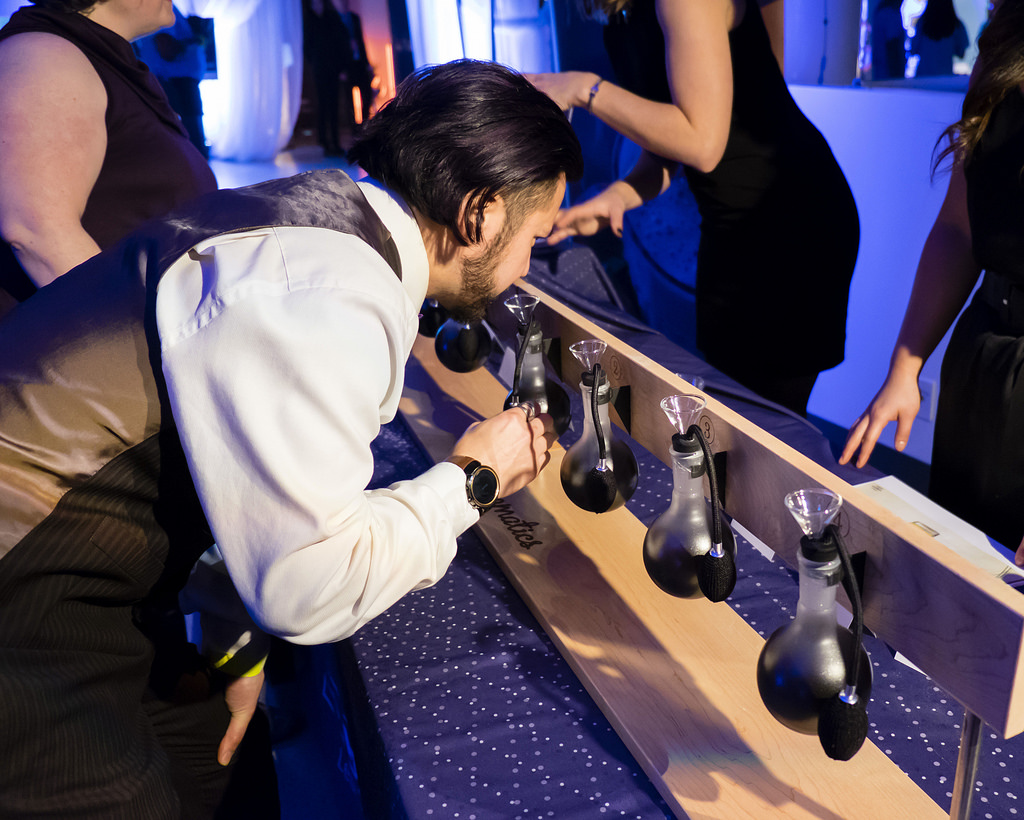 Science Station 2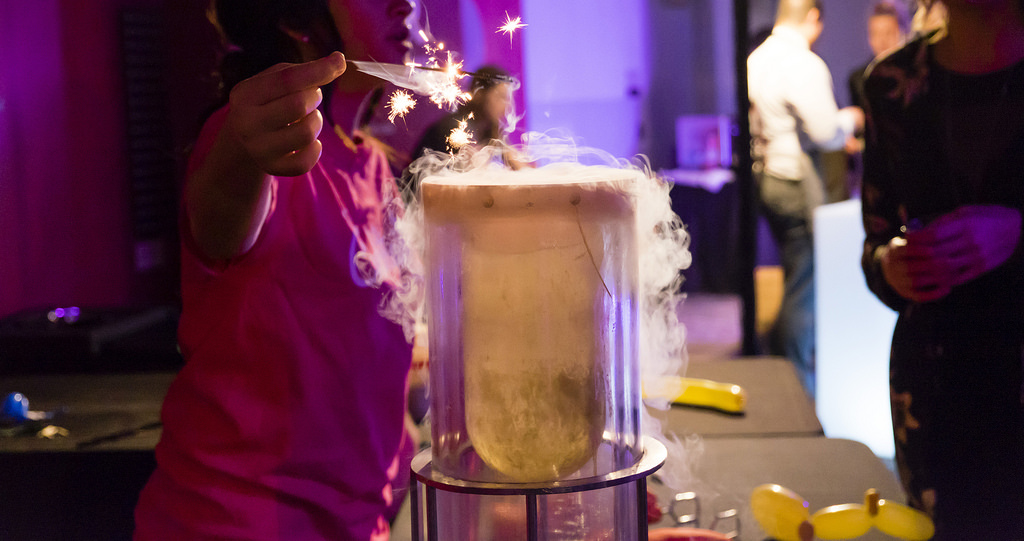 Science Station 3
Fun Trivia:
Cocktail Competition Winner: Andrea Civettini, Clough Club - Red-Eyed Bunny
Best Dish Winner: Chef Jesse Hochhausen, Showcase Restaurant & Bar - Char Sui Pork Rillettes
Attendees: 1500
Funds Raised: $276,695, almost $77,000 above the goal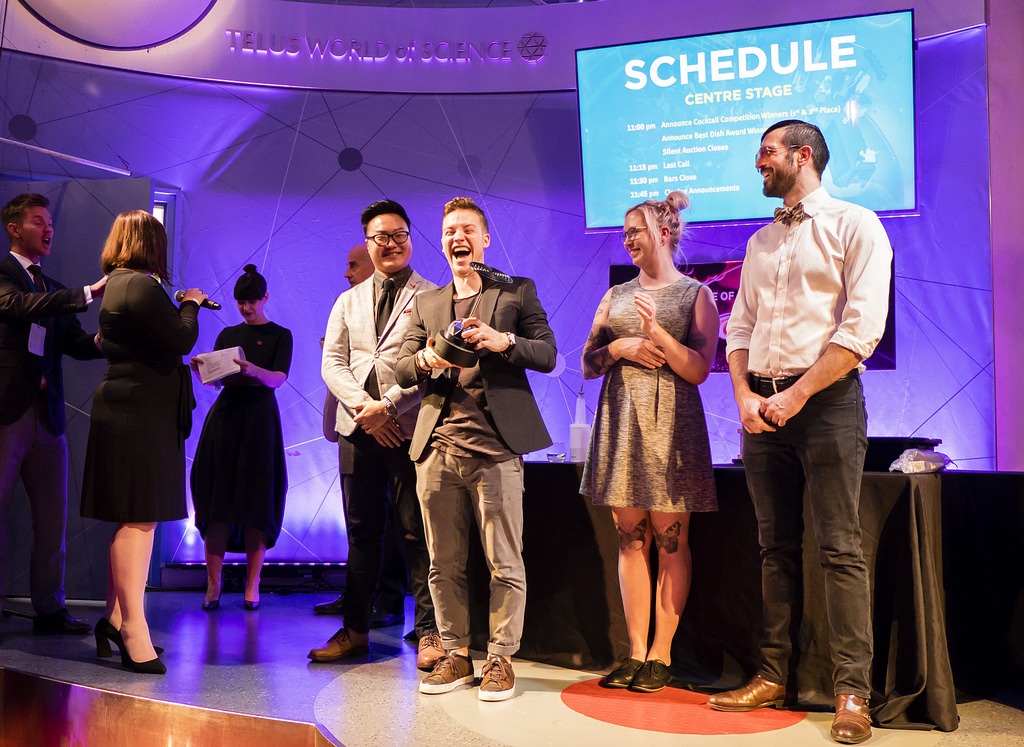 Awards Presentation
Final Thoughts:
Science of Cocktails is a one-of-a-kind event where fun and drinking come together. While some might gawk at the $160 starting price, keep in mind a ticket gets you the following:
Unlimited food and drink over 3-4 hours (including some upper shelf brands like Hennessey and Ardbeg)
Admission into several Science World programming, interactive activities, and exhibits
A part in supporting the Science World Class Field Trip Bursary
Participation in a silent auction for sweet high-value vacations and getaways
The glitz and glam of a cocktail attire evening with (potentially alcohol-induced) joy
A tax-deductible receipt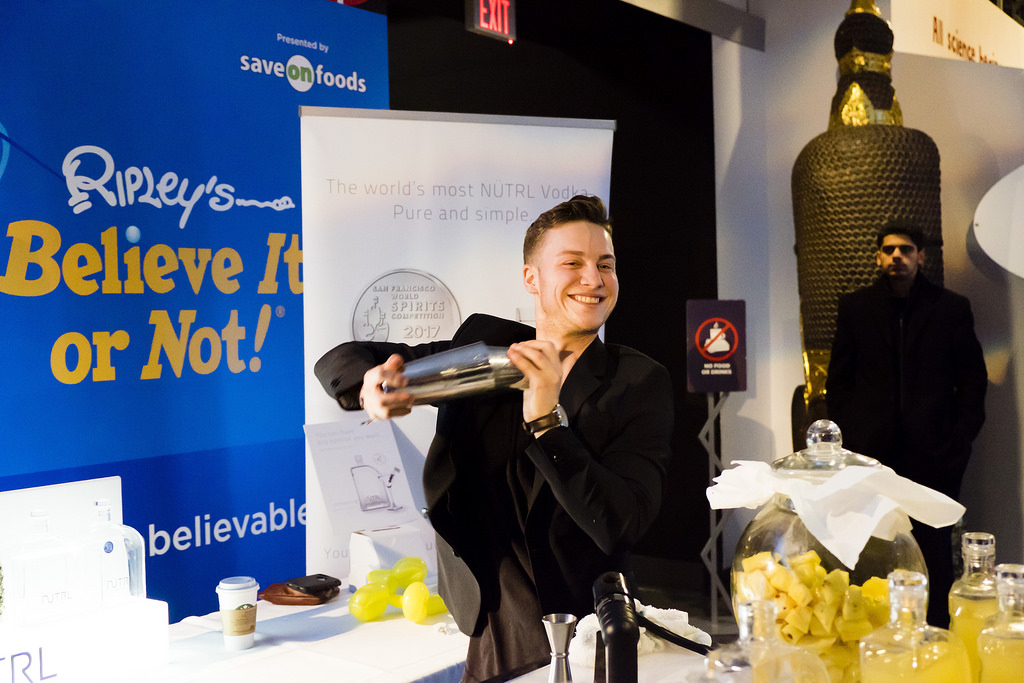 NUTRL Vodka Shake
Tickets for Science of Cocktails 2019 can now be purchased on the Science of Cocktails website. Considering this year's event sold out, it might be a swell idea to secure your spot as well as score a discount for being an early adopter.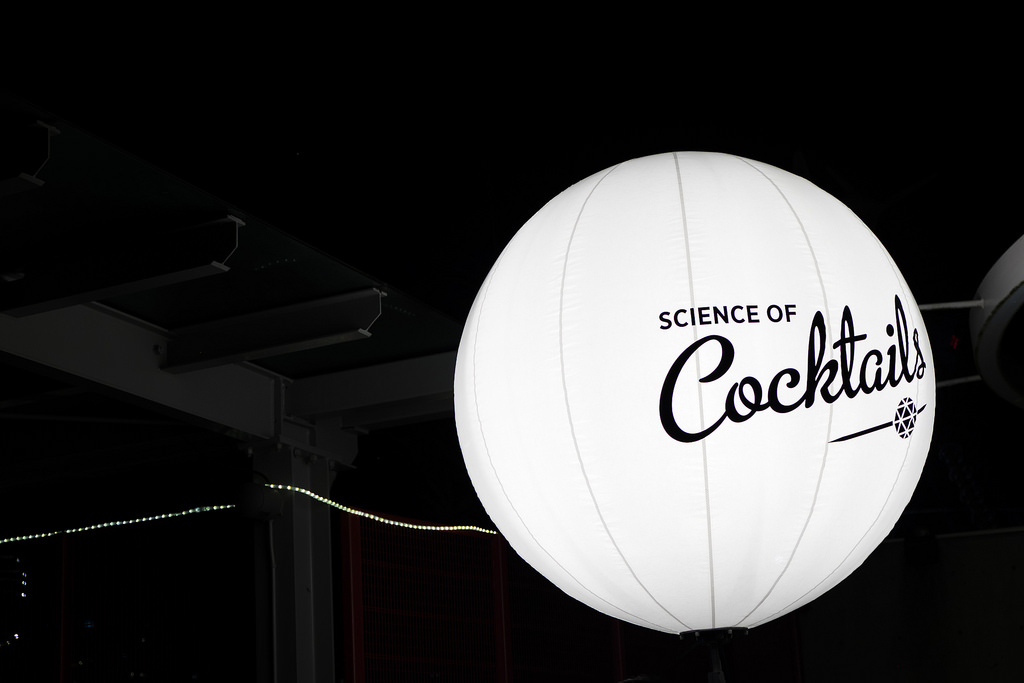 Outside Science of Cocktails
One-liner: A unique evening that blends the best parts of drinking, education, and fun in an iconic Vancouver setting
Highlight: All the food and all the drinks
Price per person: $129-$270
Would I go back? Yes.