When you have a dessert craving erupting in your brain, there's little you can do about it, and your mission becomes one to satisfy that craving. You might not have a perfect idea of this dessert, but you'll know it's "something sweet". As it turns out, the most aptly named "Something Sweet" cafe in Richmond keeps it pretty simple with non-traditional desserts never before seen in the Steveston neighbourhood. Earlier this month, I had the chance to have the Something Sweet experience for myself.
Disclosure: This was a complimentary tasting provided in exchange for an honest overview and no monetary compensation.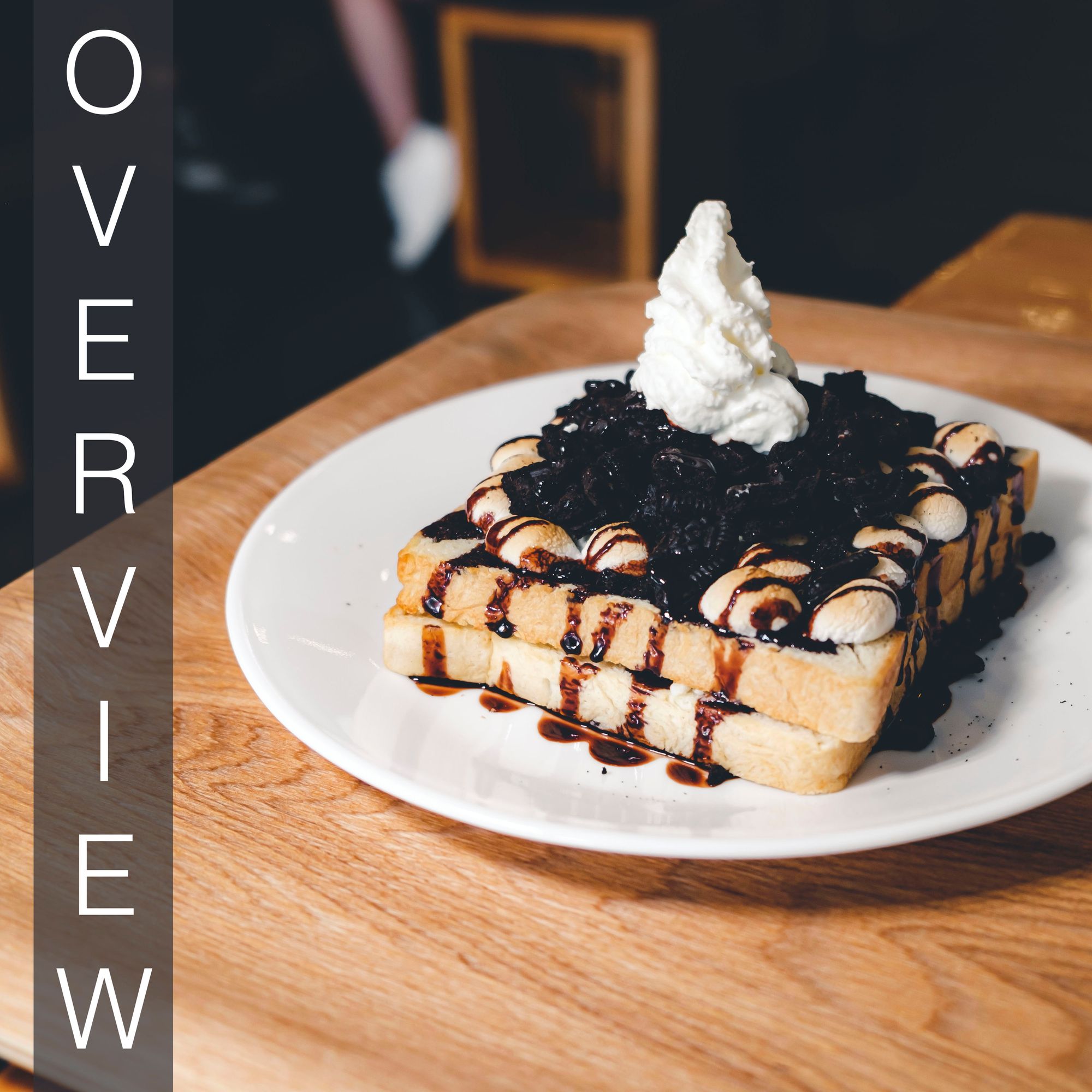 Team Tastic came here for an early evening dessert and I had a great taste of the following:
Matcha Latte ($5.25)
Oreo Dessert Toast ($7.50)
Salted Caramel Frappé ($11.75)
First off, the matcha latte came in a cute little mug with the word "drink" on it which gave it a bit of a homey feel. A lot of cafes either have their brand printed on their glassware or just use generic mugs so I appreciated the extra thought here. This was a pretty potent matcha latte. So much so, that by the last 20% of the drink, I noticed there was still some unmixed matcha coagulate I easily mixed in to give my extra sips a little extra kick.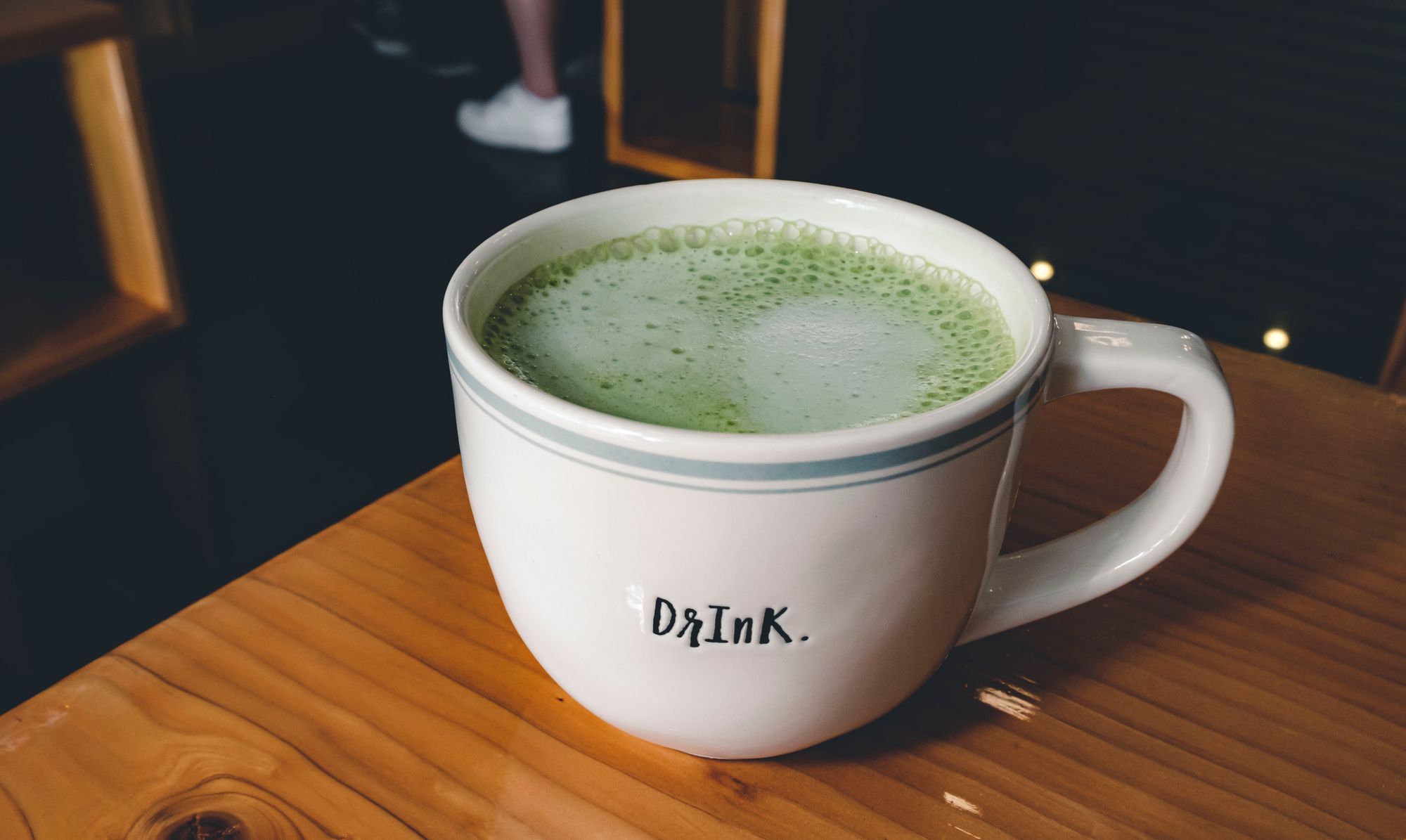 Next up was the oreo dessert toast, one of the highlighted items on the menu. This was a pretty sight and an even better bite. If you thought sliced bread was simply a vessel for sandwich-making, you might be pleased to know dessert is another application of bread. The carbiness of bread makes it a great complement to deliver sweetness into your mouth too. This dessert featured real oreo, sweet cream, chocolate drizzle, and a smattering of roasted marshmallow. This was a pretty sweet combination so I'd recommend having someone with you to share this dessert. In my mid-20s, I'd be hard-pressed to eat this whole toast by myself.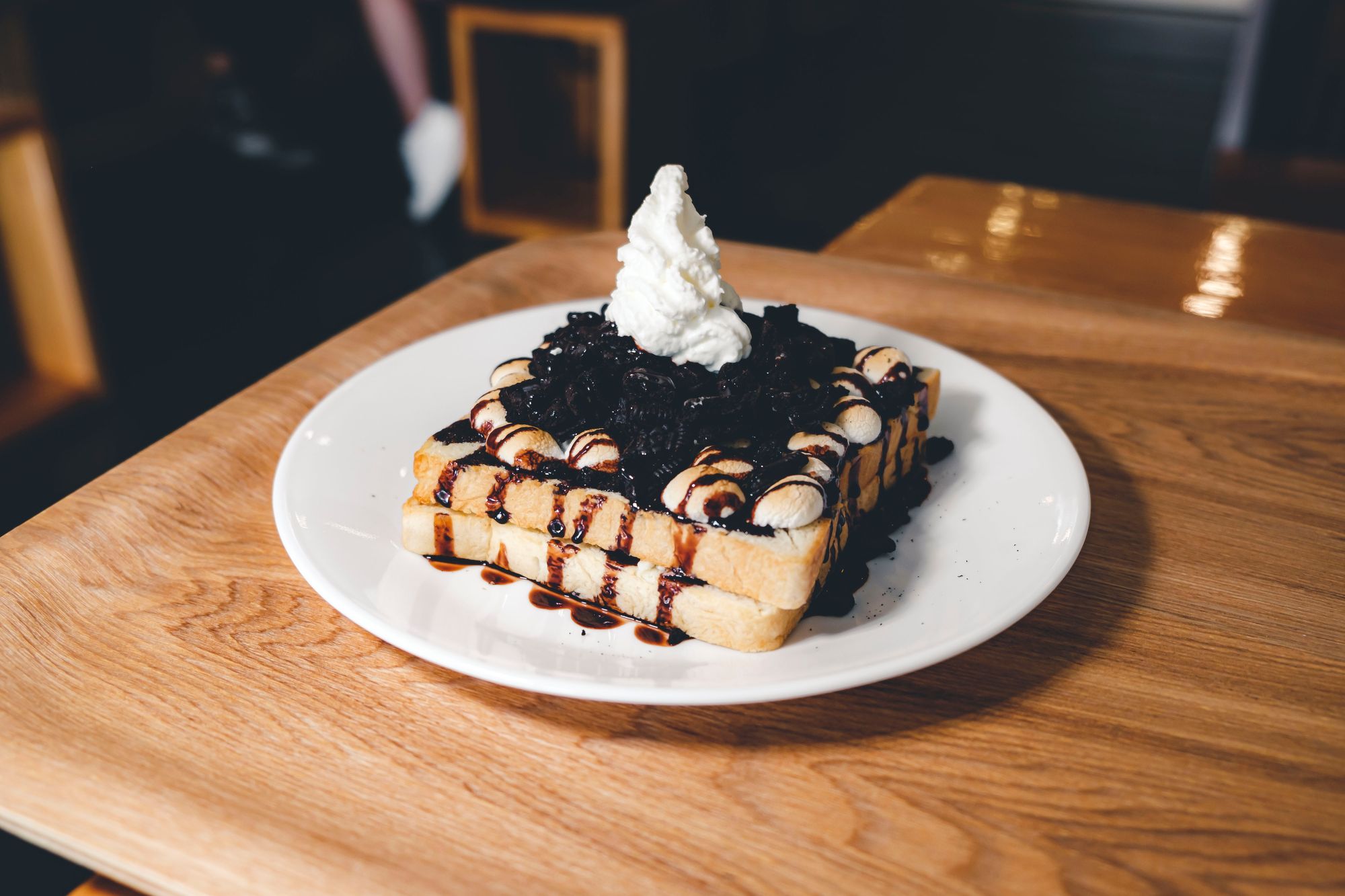 The highlight of my visit to Something Sweet has to be the salted caramel frappé. This was a shaved ice dessert with custardy caramel flan, corn flakes, salted caramel sauce, condensed milk, salted caramel ice cream, and fresh whipped cream. The texture here was extreme fluffy, with the cream-flavoured ice being shaved in scoopable sheets. Having both salted caramel ice cream and salted caramel sauce meant every spoonful could be a double whammy of flavour. Once we got into the frappé, we discovered the caramel flan bits that were full of custard goodness. All are frappés are time-sensitive desserts, so make sure you're prepared to scoop frequently if you order one. If you're slow, then the corn flakes within will be soggy by the time you get to them.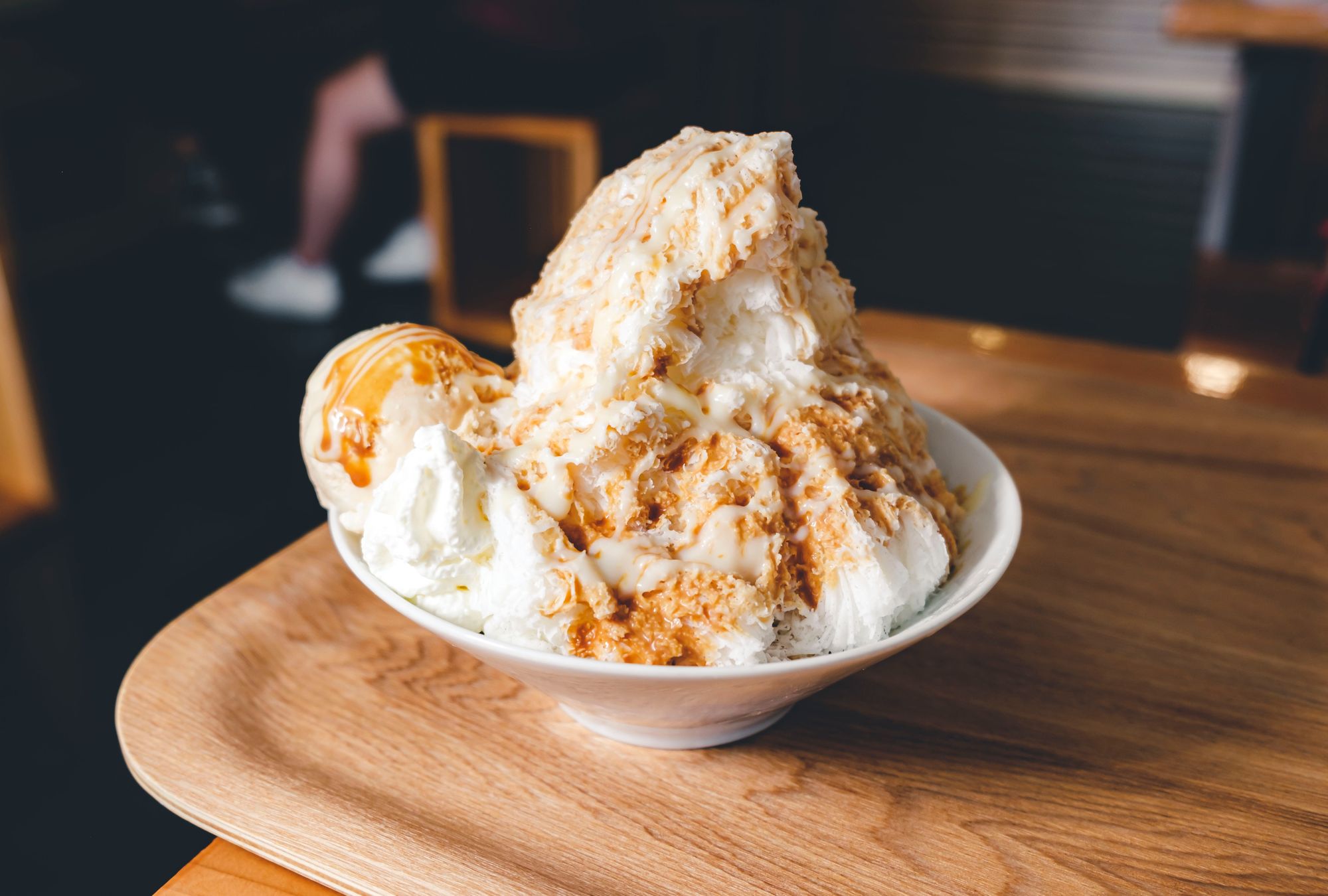 I ended up sharing this frappé, but in a future visit, if the salted caramel frappé is available, I might try to negotiate for my own frappé without needing to share. It was that good.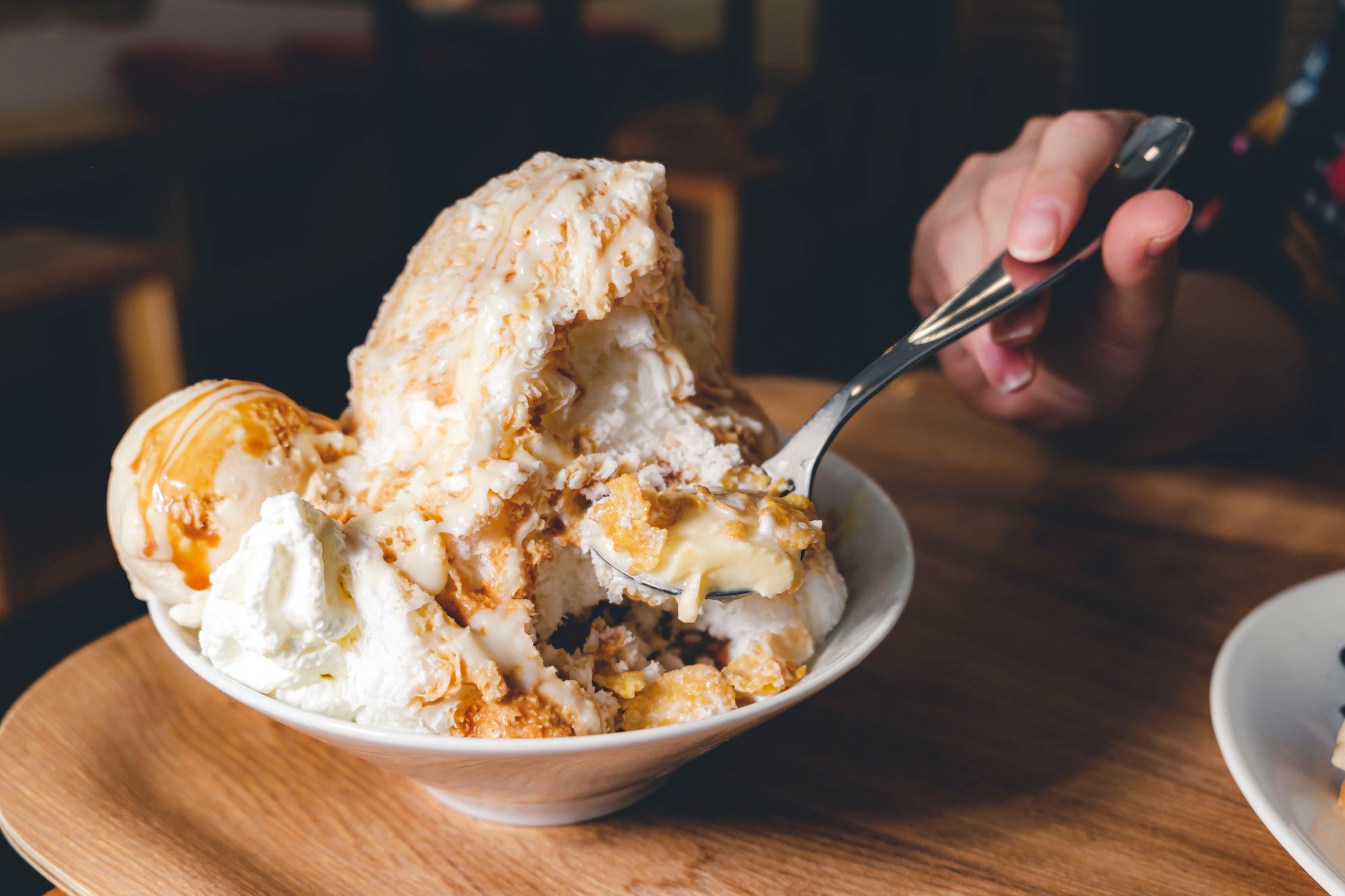 Features:
Something Sweet is a small dessert cafe on the edge of Richmond's famous Steveston neighbourhood. It's within walking distance to the wharf so it can be easily incorporated into any plan involving Steveston Village. Inside is a pretty homey interior with lots of wooden accents, wooden trays, wooden tables, and wooden chairs. There is a wall-like structure denoting the cashier and kitchen area that I think could use some sprucing up in the future. I also think the name of the cafe could have tied in better with the interior wooden vibe, but I can understand wanting to be as straight to the point as possible.
This is a dessert cafe through and through. You'll find seating for about 20 guests inside. As far as what Steveston offers, nothing else in the neighbourhood offers frappés like the ones at Something Sweet.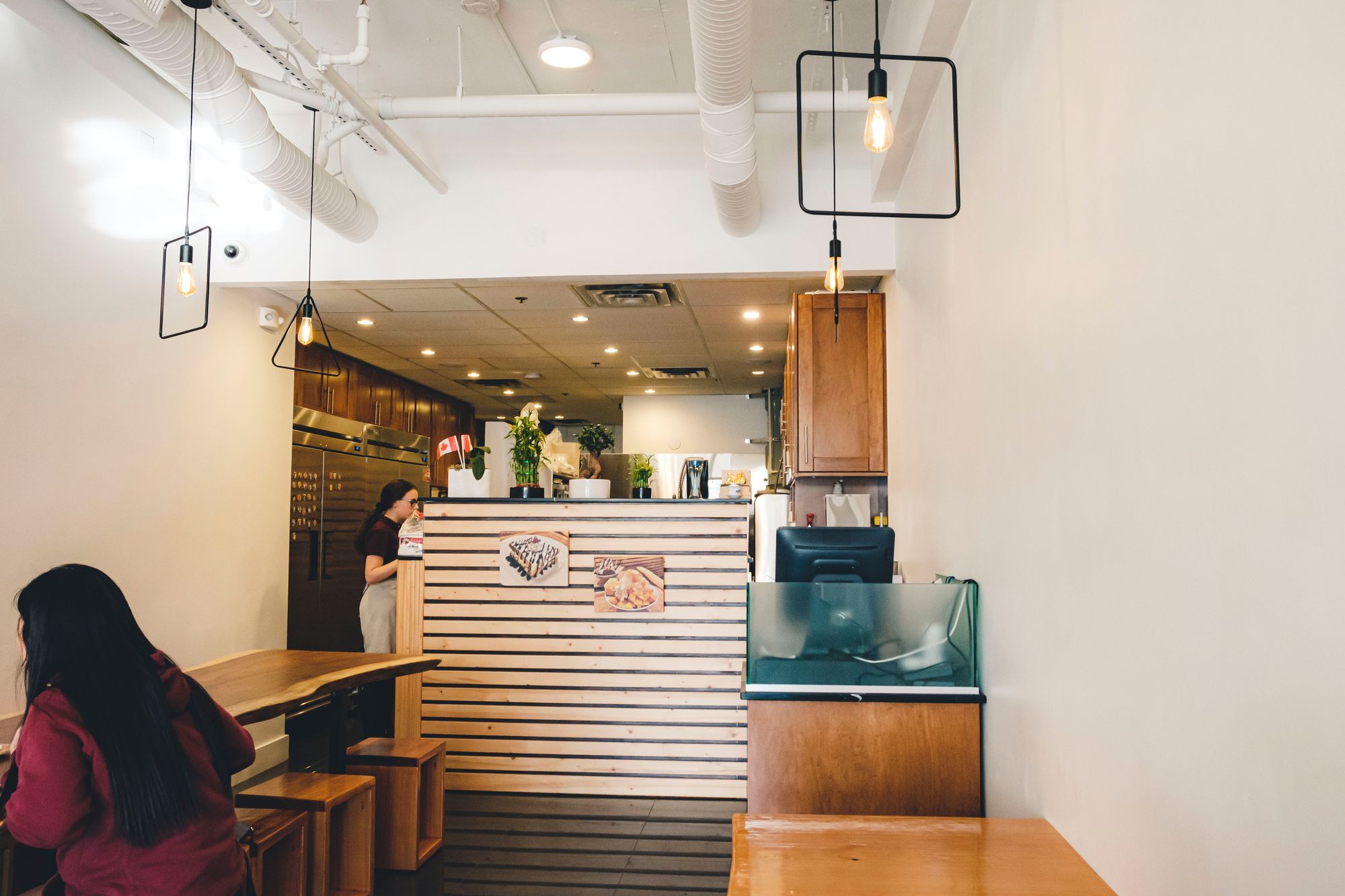 And for the ones doing a double-take on the name, Something Sweet has zero affiliation with Sweet Somethings in Vancouver.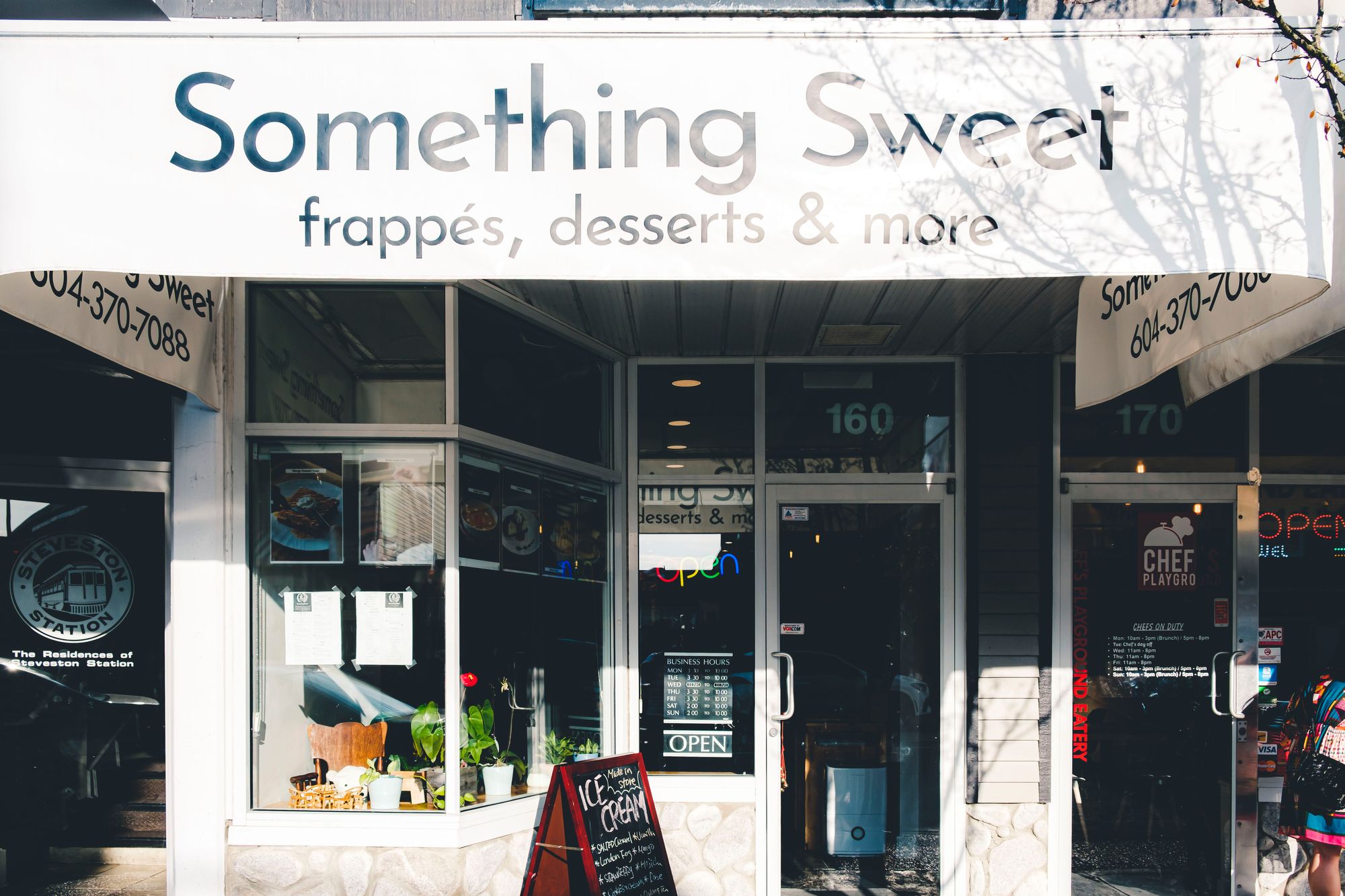 Final Thoughts:
One-liner: A cafe named "Something Sweet" that appropriately describes everything served within though the real story here is the frappé selection
Highlight: Salted Caramel Frappé
Price per person: $10-$16
Would I go back? Yes.