Rejoice, pancake lovers! If you've been holding out on that planned Japan trip for soufflé pancakes, Fufú Café now provides a soufflé pancake experience without you having to leave the country. To boot, the cafe itself looks the part of a French patisserie so you can enjoy your pancakes with an air of royal blues and brass-accented décor. Last week, I had a chance to try out the goods of Fufú Café before it opened up to the public.
Disclosure: This was a media tasting. All opinions are my own.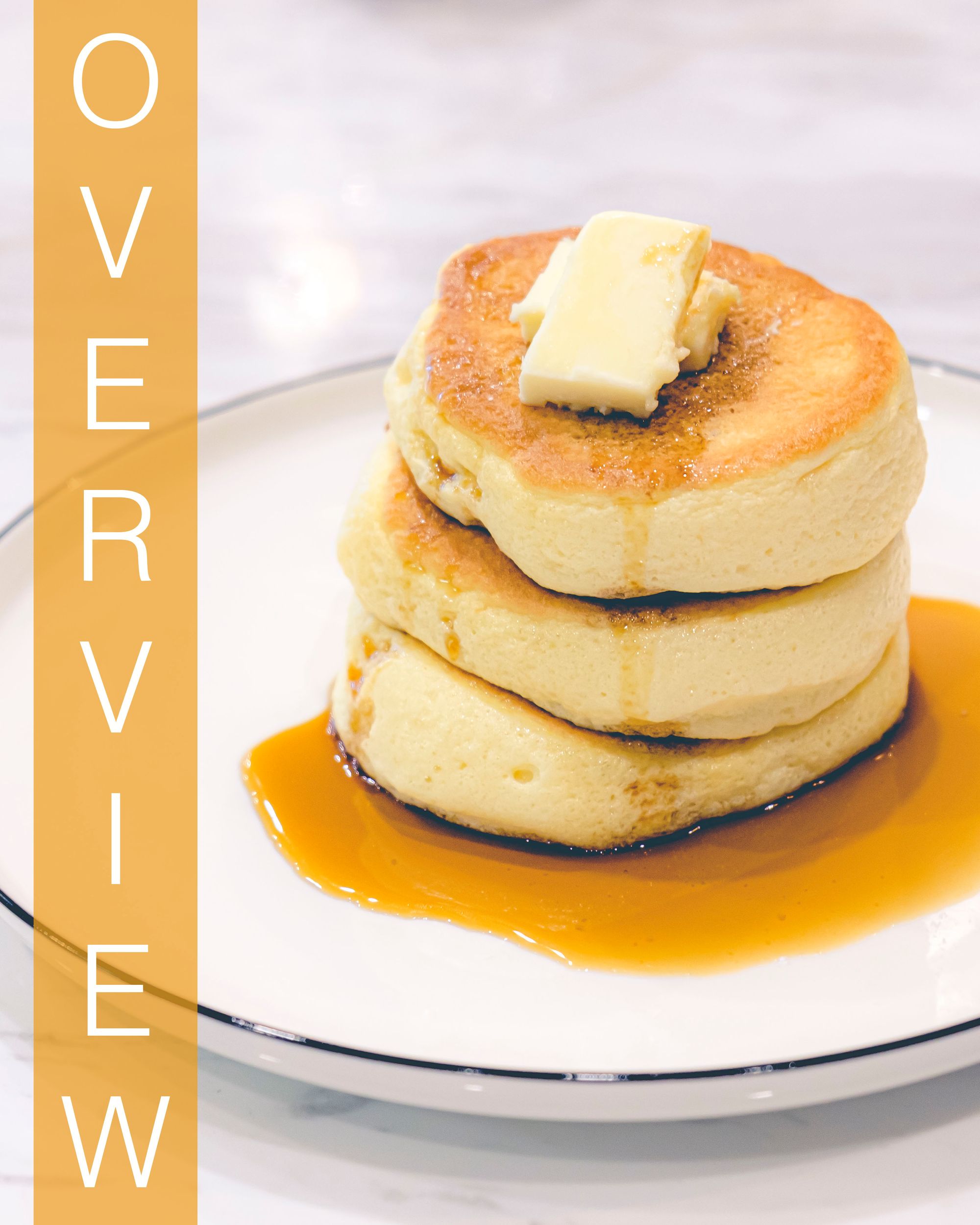 Food and Drink:
Team Chomp came here for an afternoon delight and I had a great taste of the following:
Passionfruit and Pineapple Soda ($6)
Fufú Classic Soufflé Pancake ($12)
Matcha Mochi Soufflé Pancake ($13.50)
Tapioca Pearl Milk Tea Soufflé Pancake ($14)
The passionfruit and pineapple soda was a flavour-packed soda mixed with fun bubbles and a paper straw because it's 2019. I don't think these are the main reason you'll visit Fufú Café but these would be a refreshing interlude in between bites and don't use any artificial sweeteners.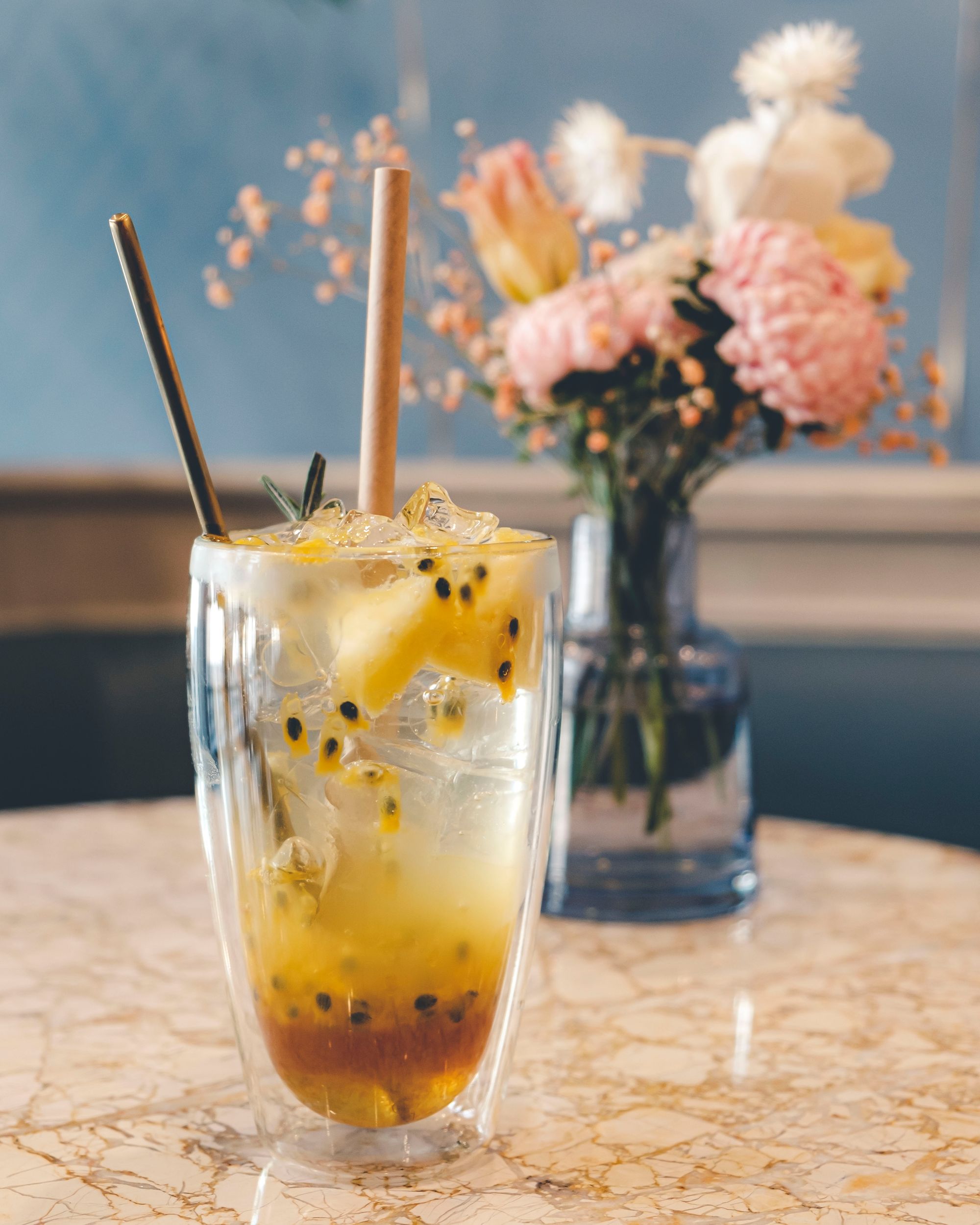 The Fufú classic soufflé pancake is meant to be the quintessential soufflé pancake and for that reason it's the only option that serves 3 pancakes. You get to choose from two versions, one being a stackled soufflé pancakes with butter, maple syrup, and 'fufu' icing sugar, and the other being a soufflé pancakes with salted cheese whipping cream and icing sugar. Before I get into the toppings I thought it would be important to talk about the actual pancakes.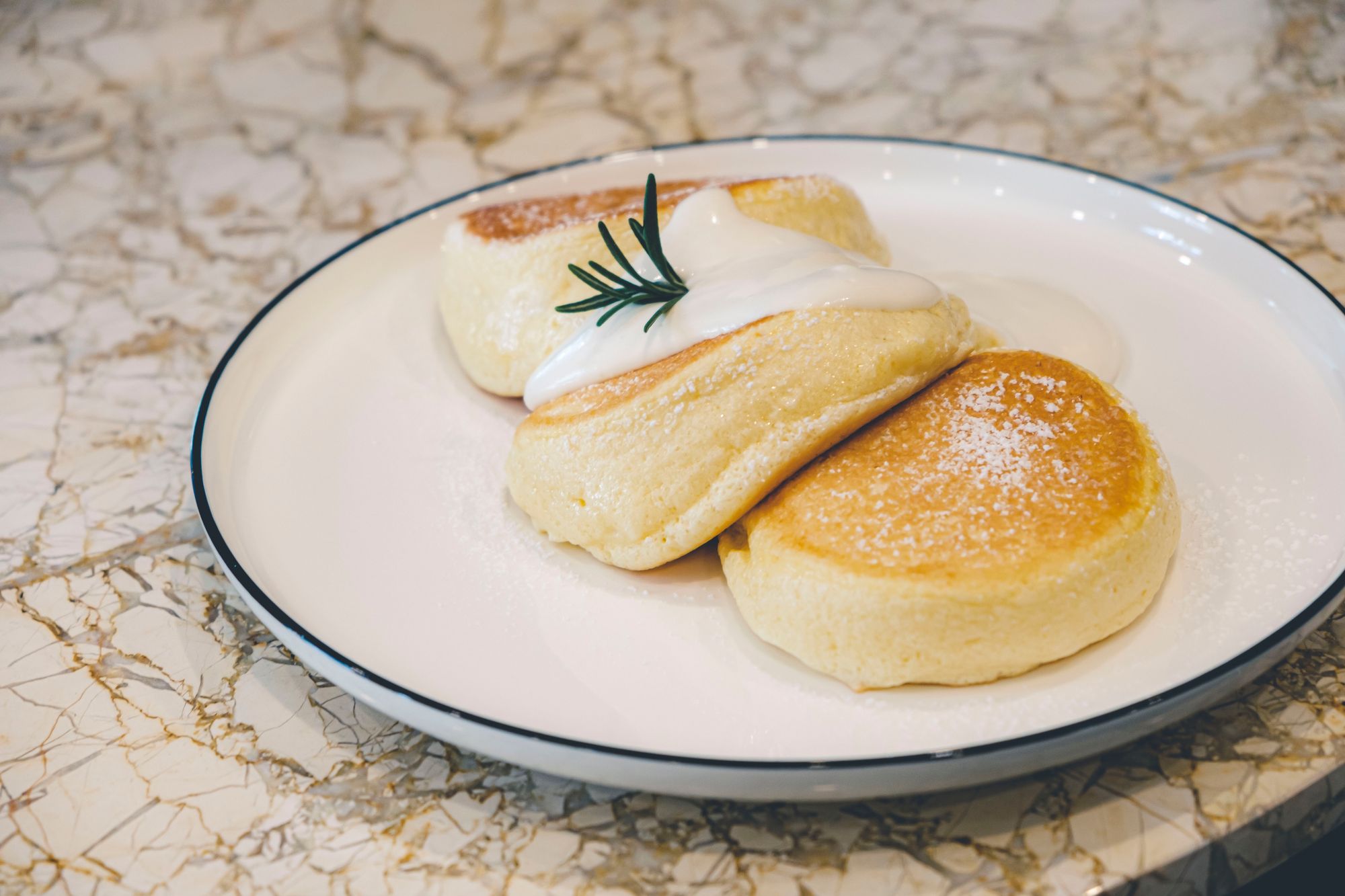 These are no North American pancakes which tend to run flat and wide. The soufflé pancakes at Fufú are pudgy, voluminous, and easily cleavable with just a fork. They jiggle on shake and have a slight slurping sensation to them as you chow down. Once you have this concept down, it's all a matter of choosing what toppings you want with your soufflé pancakes.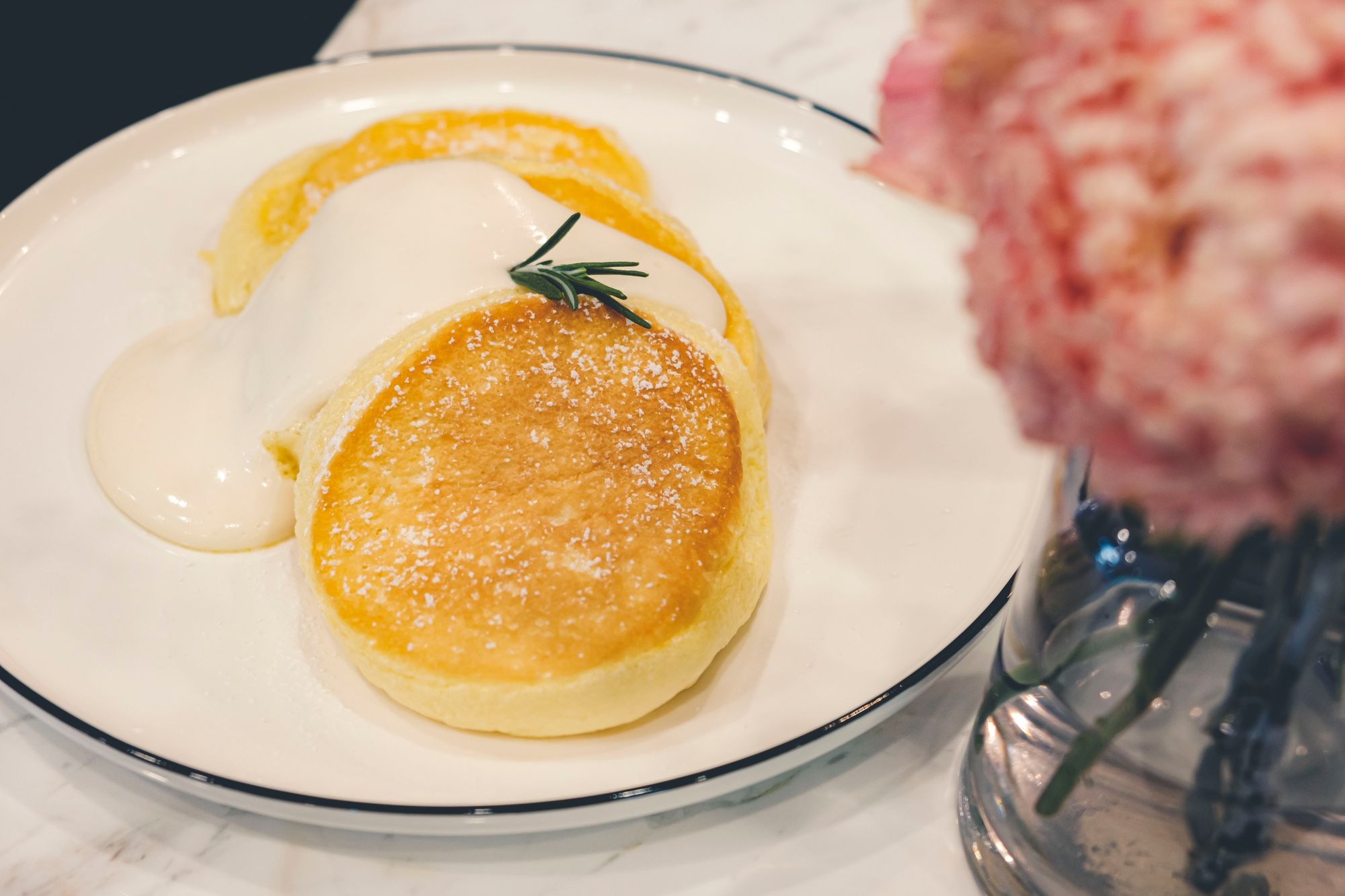 Out of the two options for classic soufflé pancakes, my vote goes towards the one with salted cheese whipped cream. While they don't look as majestic as a stack of pancakes, the obvious droop of the waffles are a joy to visually digest and the salted cheese whipped cream was reminiscent of the salted cap that's usually associated with the biggest bubble tea trend of 2018. If you're more of a traditional pancake lover though, the butter should be right up your alley.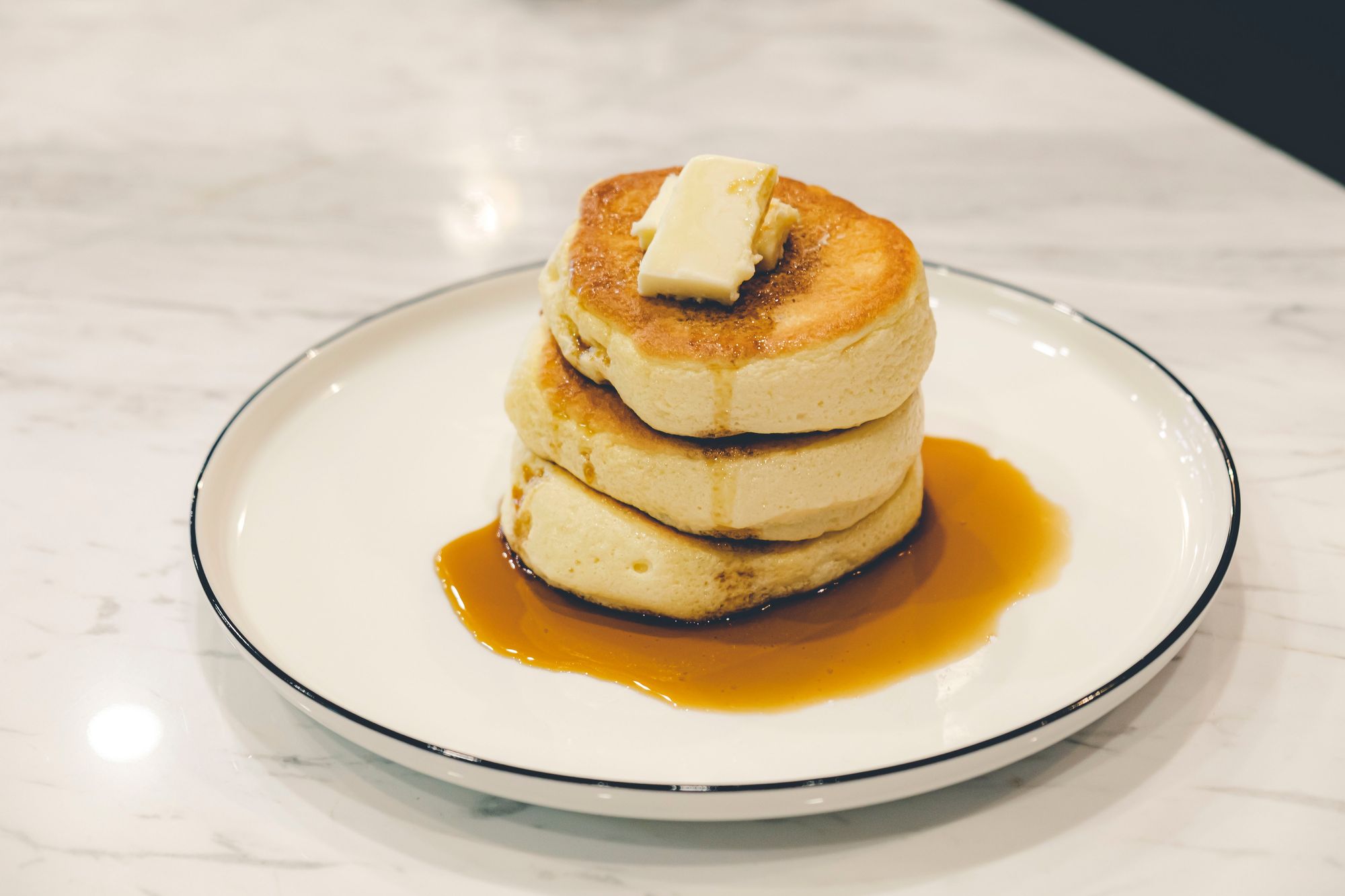 Onto the specialty soufflé pancakes, first up was the matcha mochi soufflé pancake. This was served with a shiratamoko mochi, house-made matcha sauce, matcha whipped cream, double chocolate raspberry ice cream, white chocolate flakes, and matcha powder. By my count, there is a lot of matcha happening on this plate. The matcha sauce had the greatest intensity of matcha but the whipped cream was what you would swirl your pancake in. The ice cream was housemade which was a fun touch and the white chocolate balanced out the bitter with some sweet. As a regular consumer of matcha, this pancake was the perfect one for me and I inhaled as much as I could.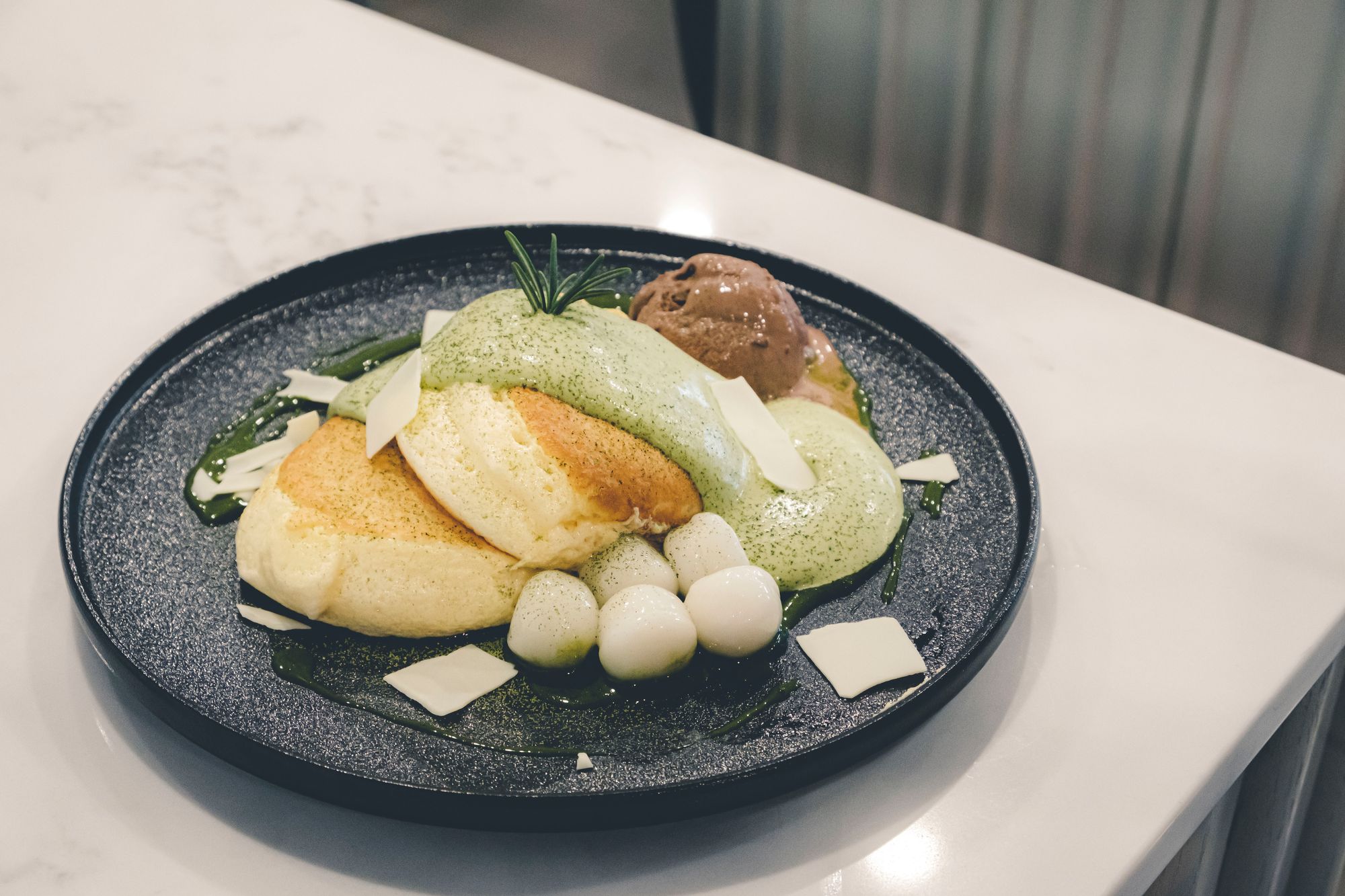 The other soufflé pancake I enjoyed in earnest was the tapioca pearl milk tea soufflé pancake which was a plate of pancakes accompanied by an earl grey milk tea sauce and tapioca pearls. Because of the time required to cook pearls, this pancake is only available 4 hours after initial opening. It might just be worth the visit though because if there's only thing Vancouver loves more than dessert pancakes, it's tapioca pearls. These pearls had a fun chew to them and lots of caramelization in a sweet syrup that naturally cooked with the tapioca. The earl grey tea milk tea sauce was quite aromatic and it really was a toss-up for me between this and the matcha pancake.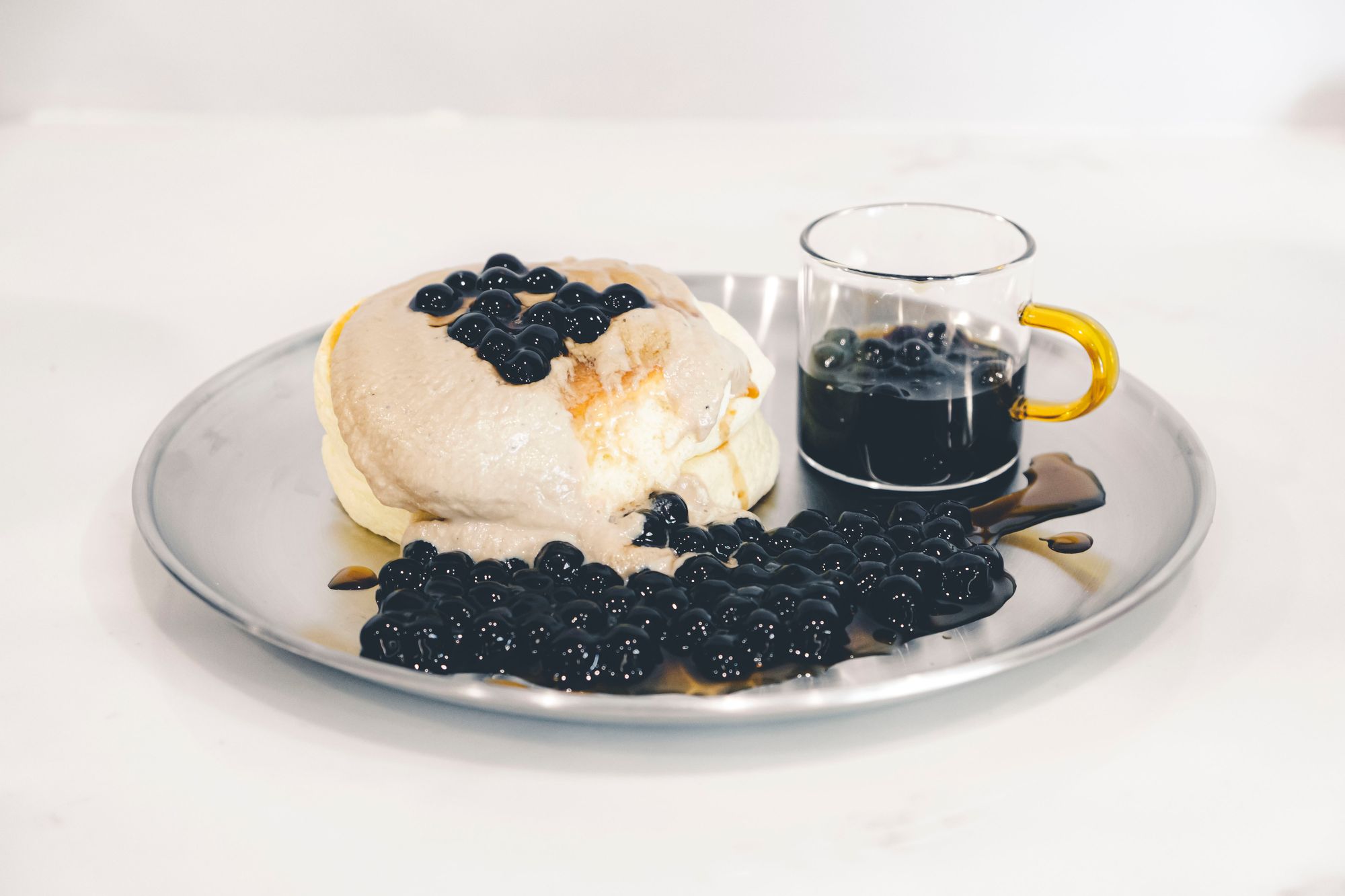 Here are some other pancakes available but I didn't really get to try any of them.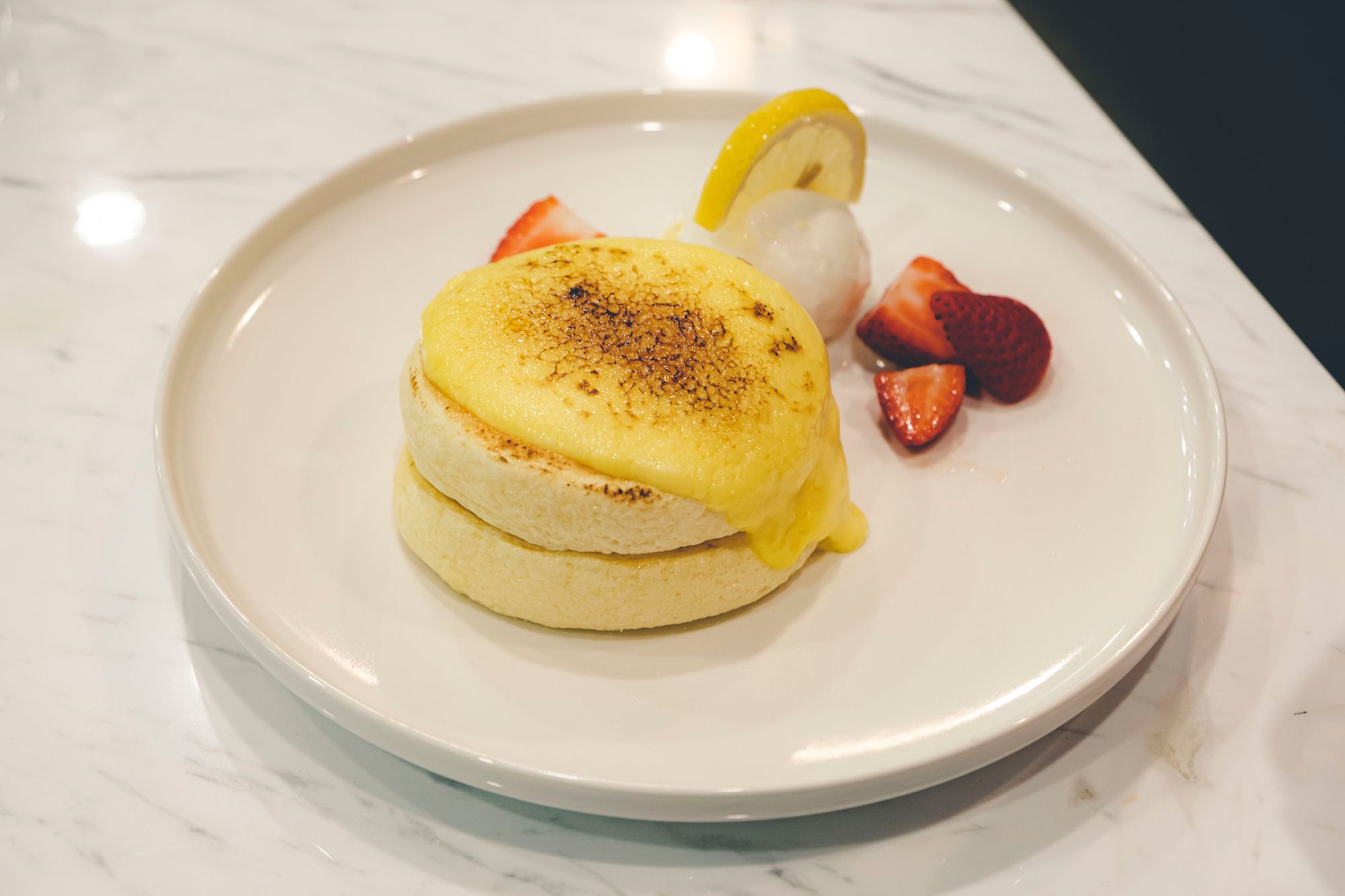 Features:
Fufú Café is quite a sight when you walk in. On the main welcome wall is a neon sign advertising the cafe (similar to Mr. Holmes' Bakehouse's iconic "I got baked in San Francisco" neon sign). The main bar is filled with coffee and pastries if you're not into pancakes. The patisserie is run by Remi Ho, of Remi Patisserie and Origo Club patisserie fame.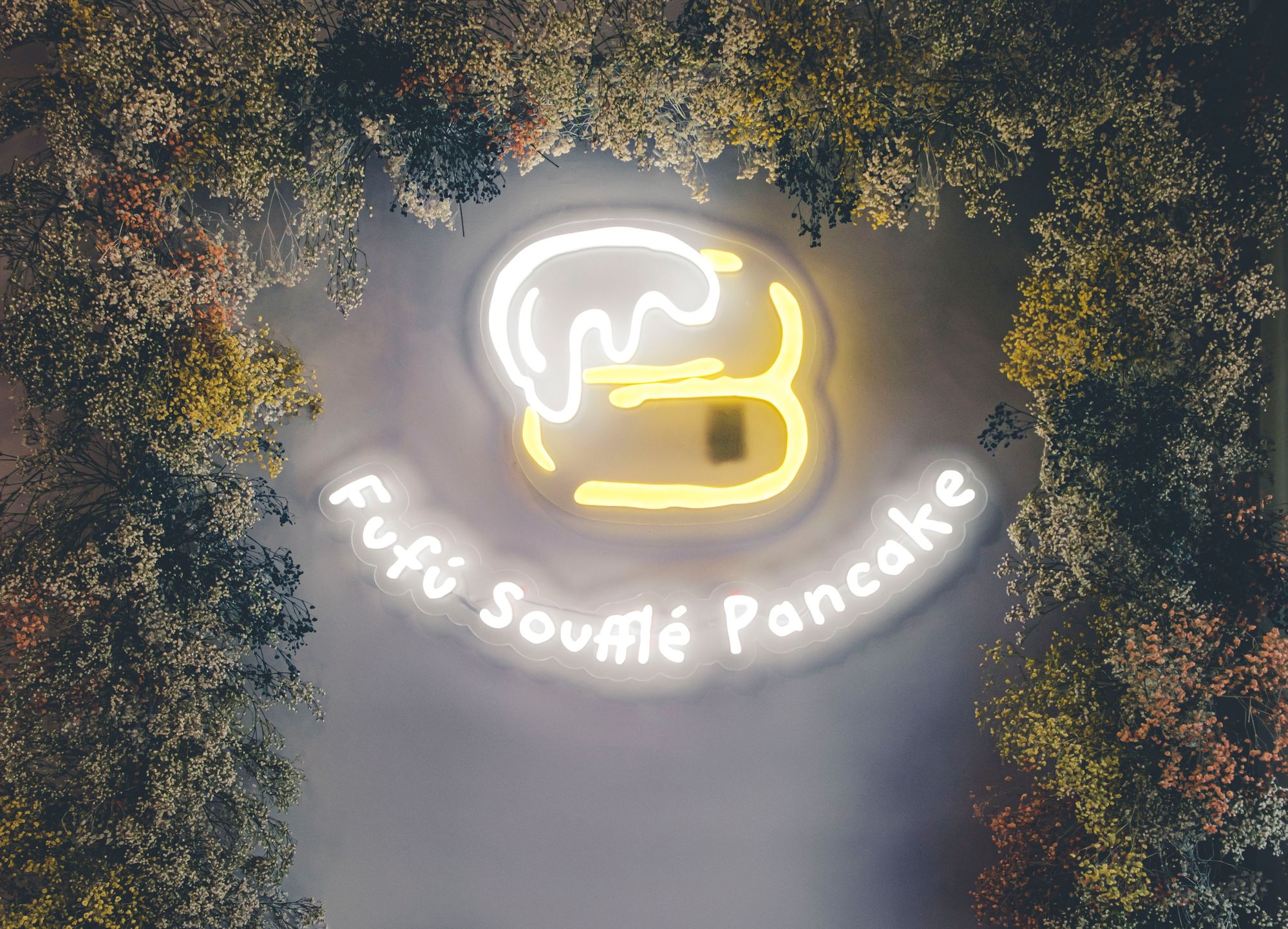 Inside there is seating for about 20 guests in front counter seating, lounge seats, and a communal table at the back. There's a little bit of something for everyone though judging by the initial weekend crowds, it might not be the most enjoyable time sitting down and sipping a coffee while hordes of people gaze at you hungrily.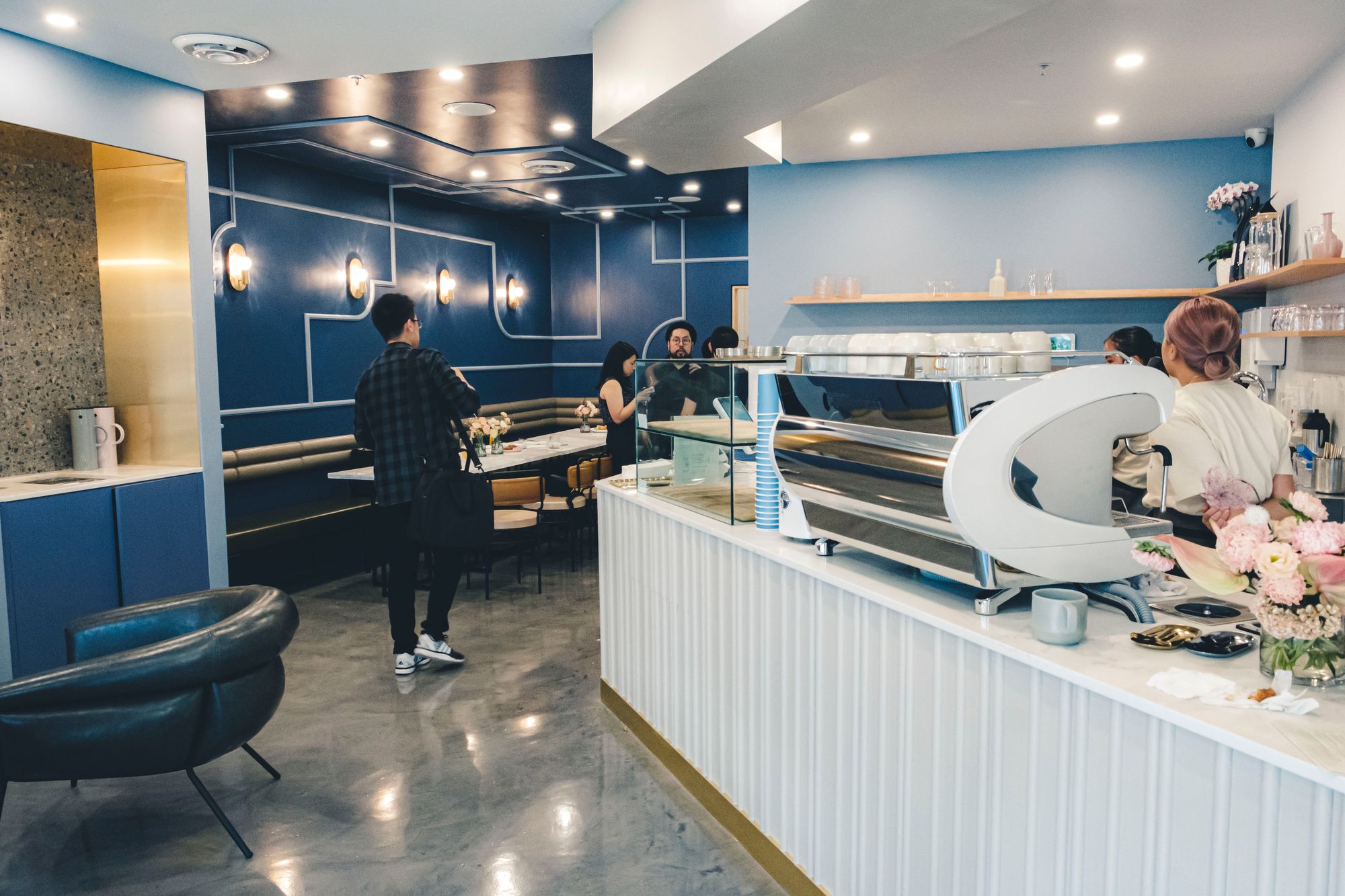 Why are the crowds so insane? Well, part of it has to do with the production cycle. Each order takes around 20 minutes to prepare and the cafe strives to make every pancake to order because the reality is if they're sitting on a warmer, the panakes deflate over time (thus losing the "soufflé" effect). It's a blessing and a curse having to wait 20 minutes for your order but at least it's guaranteed to be fresh.
Final Thoughts:
One-liner: Vancouver's newest soufflé pancake cafe offering some fluffy and decadent delights if you can stand the wait
Highlight: Matcha Mochi Soufflé Pancake
Price per person: $15-$25
Would I go back? Yes for the matcha mochi soufflé pancake.