Why visit one place for dinner when you can visit 4? Variety is always represented at nights like Vancouver Foodster's Tasting Plates events and the Kitsilano edition this time was no different. With 4 eateries in a 9-block stretch, I got to experience a little bit everything from culinary chops to breezy west side vibes.
Disclosure: I was given a complimentary ticket to attend this event. All opinions are my own.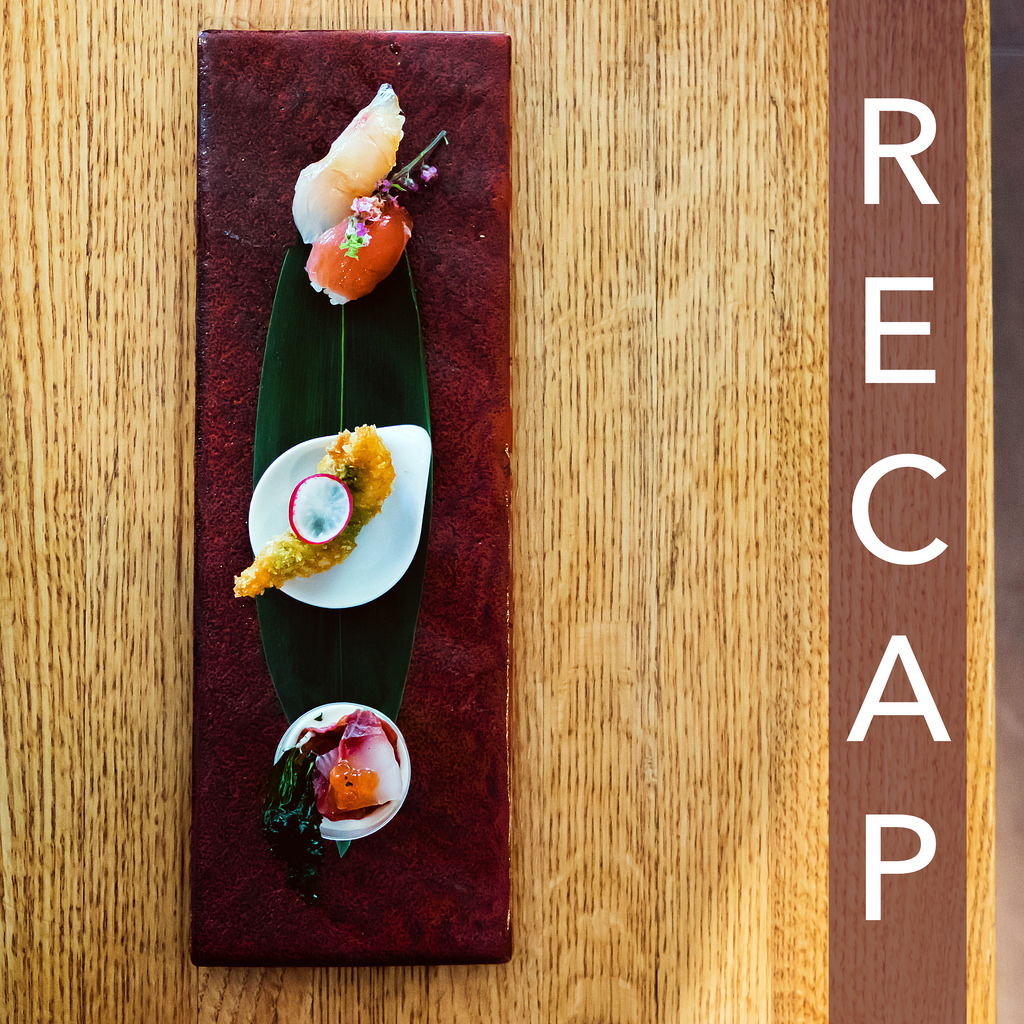 Tasting Passport:
For this Tasting Plates adventure last week, we visited the following:
Storm City Coffee
Super Hiro's
Be Fresh
Sencha Tea Lounge
Storm City Coffee is where we checked in with our tickets and received our tasting passport. At Storm City Coffee we enjoyed vanilla and salted caramel cream puffs, apple mint shrub, and black currant mint shrub. The cream puffs were made fresh in-house and the shrubs had a strong acidic (yet flavourful) kick with the soda water they were mixed with.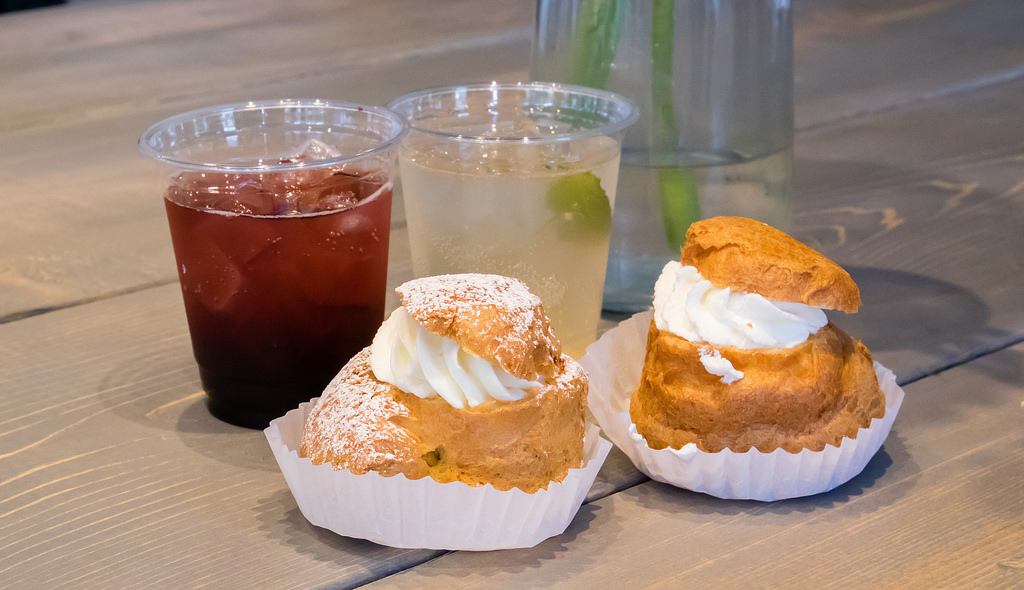 Storm City Coffee - Cream Puffs and Shrub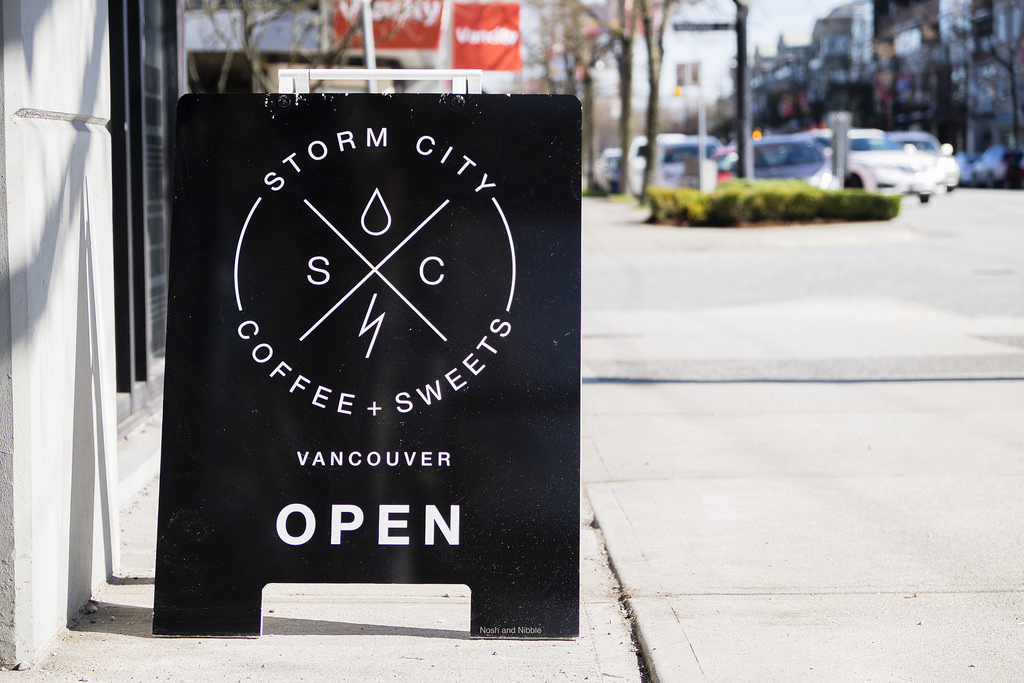 Storm City Coffee
Super Hiro's was my most anticipated stop. This place normally does an omakase-only menu (starting at $60/person) but for tonight were offering a tasting platter of unkai (rice pudding), deep fried fish, and sushi nigiri. I have to say, the rice pudding blew my mind. It looked like an innocent pudding but each scoop morphed into a satisfying seaweed finish and I couldn't understand how this flavour got into a white pudding. I have to experience the omakase in the future and maybe I'll find out. The deep fried fish and sushi nigiri were also satisfying, but man the unkai was worth writing home about.
All in all, this platter was exquisitely presented. Even though diners were in and out very quickly, the experience was still put together like a regular night at Super Hiro's. By that I mean the staff were as courteous as this price point of restaurant should be, and instead of disposable cutlery, diners got to use the restaurant's standard silverware.

Super Hiro's - Tasting Platter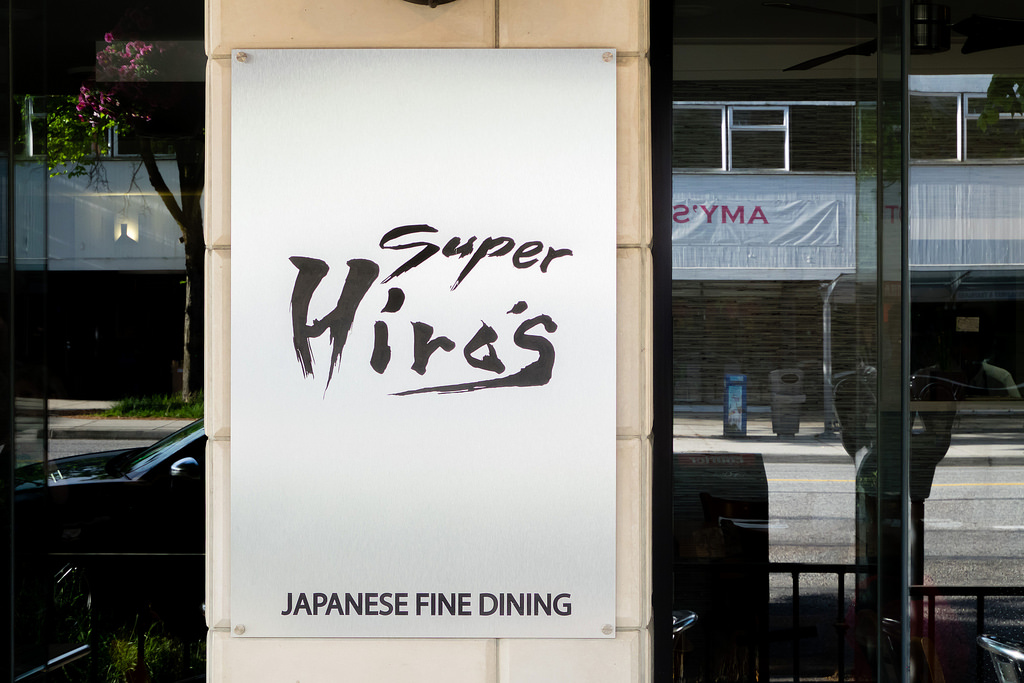 Super Hiro's
Next up was Be Fresh which was a local market serving up a tasting platter of house-made vegan burgers, vegan potato salad, watermelon juice, and holy fudge-dipped bananas. This was a cute platter that showcased the variety of diets that Be Fresh markets to. The holy fudge was actually a vegan version of Nutella (I coined it as "No-tella").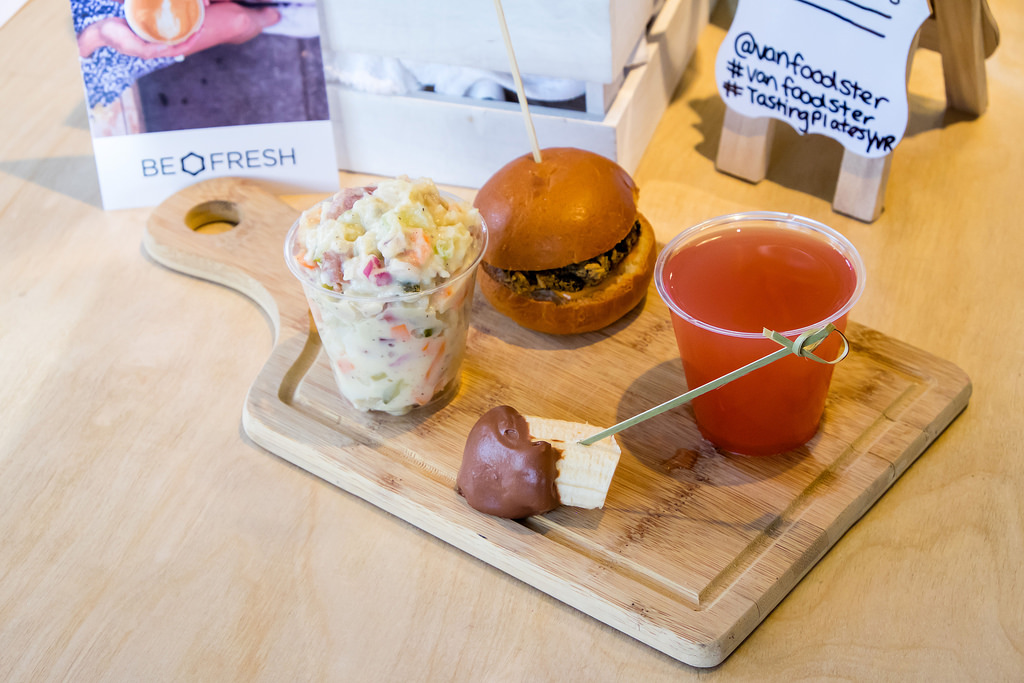 Be Fresh - Tasting Platter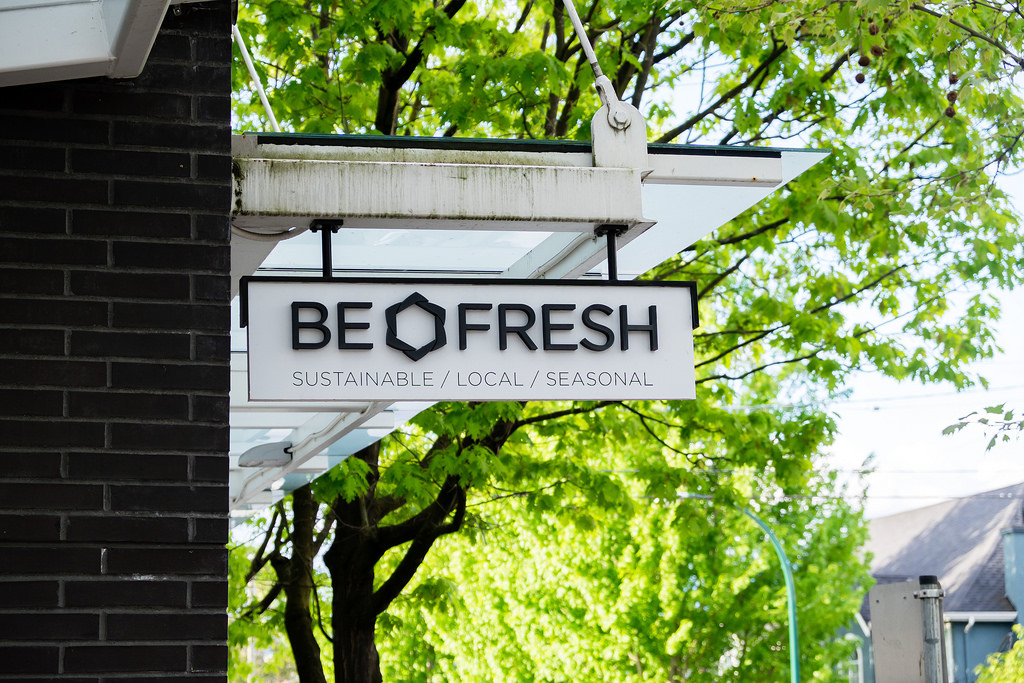 Be Fresh
Last but not least, Sencha Tea Lounge had the most filling portions of the evening and topped me off as a satisfied diner. Here we tried four dairy-free milk teas (alishan jasmine green tea, honey camelia milk tea, assam milk tea, and oolong milk tea) as well as a tasting platter of teriyaki chicken donburi, house salad, and Sencha chicken wings.
The oolong milk tea was my favourite. If you've ever found black tea too strong, then I believe oolong will be the balance between black and green tea that you seek.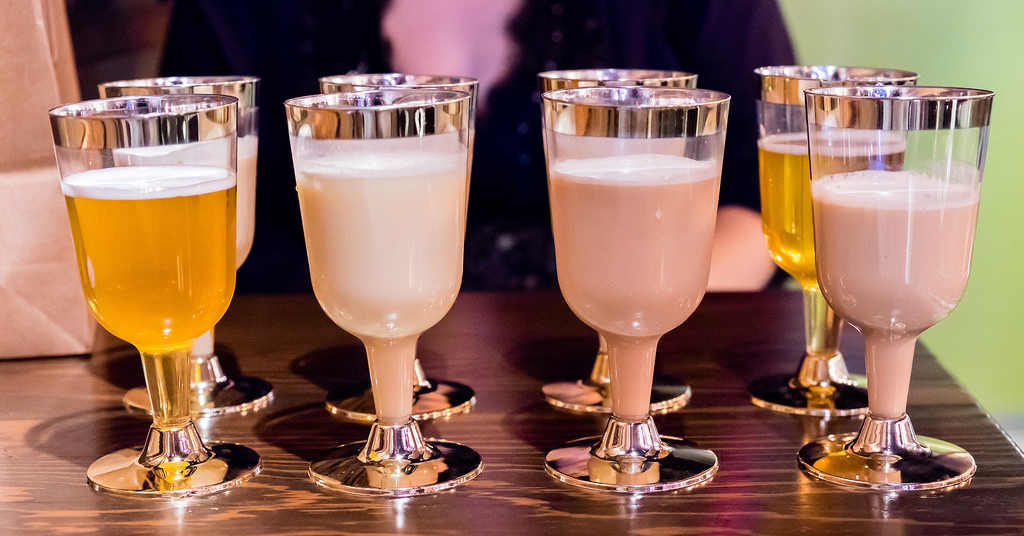 Milk Teas
The teriyaki chicken donburi was my favourite food item. The textured rice was cooked very well and chicken quite juicy despite being rolled out rapidly from the kitchen for all the hungry diners.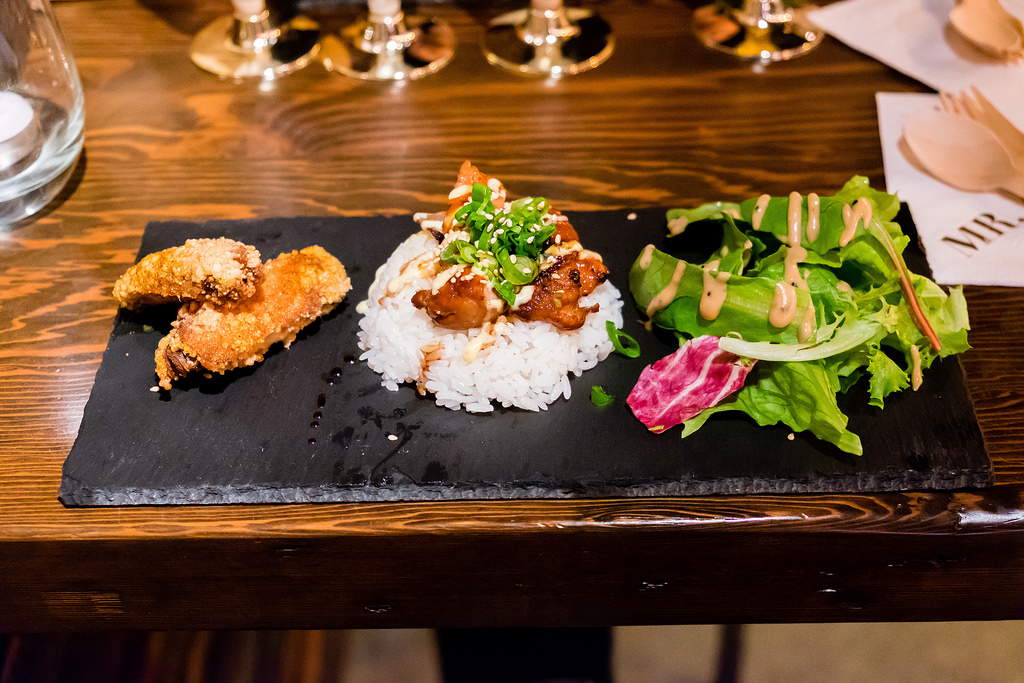 Teriyaki Chicken Donburi
Overall, I thought this was a fun way to get to know the dining neighbourhood of Kitsilano. Sure you're paying for the luxury of having a night planned out for you, but the experience is almost like dine and dashing, except the staff are wishing you a happy rest of crawl as you do so. This night was also a cheap way to get a taste of Super Hiro's without committing $60 to the omakase-only menu.

Sencha Tea Lounge
Final Thoughts:
One-liner: Another successful Tasting Plates YVR crawl on a beautiful Spring evening
Highlight: Super Hiro's Unkai (Rice Pudding)
Price per person: Starting at $35
Would I go back? Yes.
For more information on future Tasting Plates events, visit http://tastingplatesyvr.com/.