Ice cream has long been a Vancouver favourite and can be enjoyed year-round due to the mild climate and as a way to cheer up on a rainy day (of which in the 604, there are many). With Earnest Ice Cream's latest Frances Street opening, there are even more opportunities to enjoy one of Vancouver's most popular ice cream parlour. This new location is also the only venue where you can indulge in an Earnest Ice Cream Sandwich. I did just that over two visits to this new location.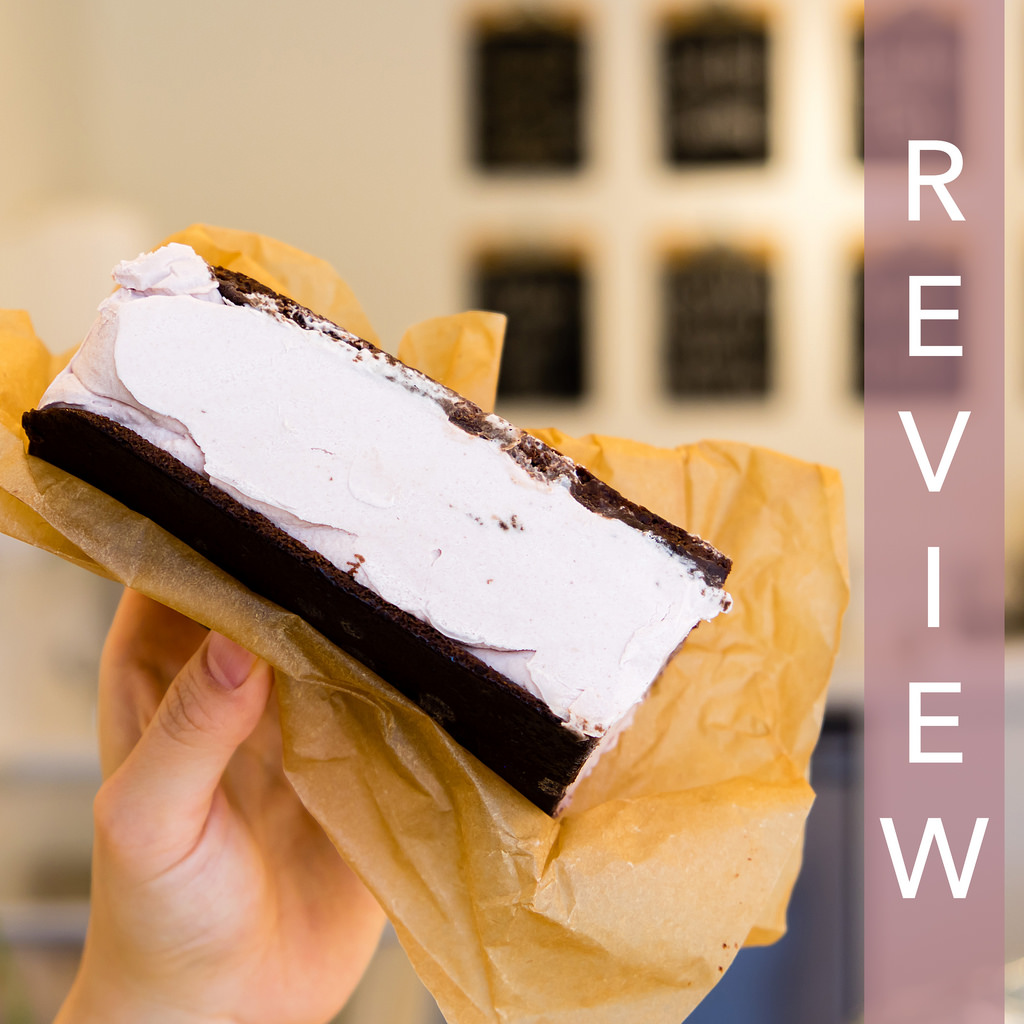 Ice Cream Sandwiches:
Team Tastic came here on a couple of visits and I had a great taste of the following:
Raspberry Brownie Ice Cream Sandwich (Vegan) ($7)
Banana Walnut Ice Cream Sandwich ($7)
Chocolate Rye Ice Cream Sandwich ($7)
The ice cream sandwiches are all a standard $7.
The raspberry brownie was pretty basic with a firm raspberry filling between two brownie slices. As a vegan flavour, I liked that the main ice cream base (coconut?) did not overpower the raspberry flavour. Unless you have an allergy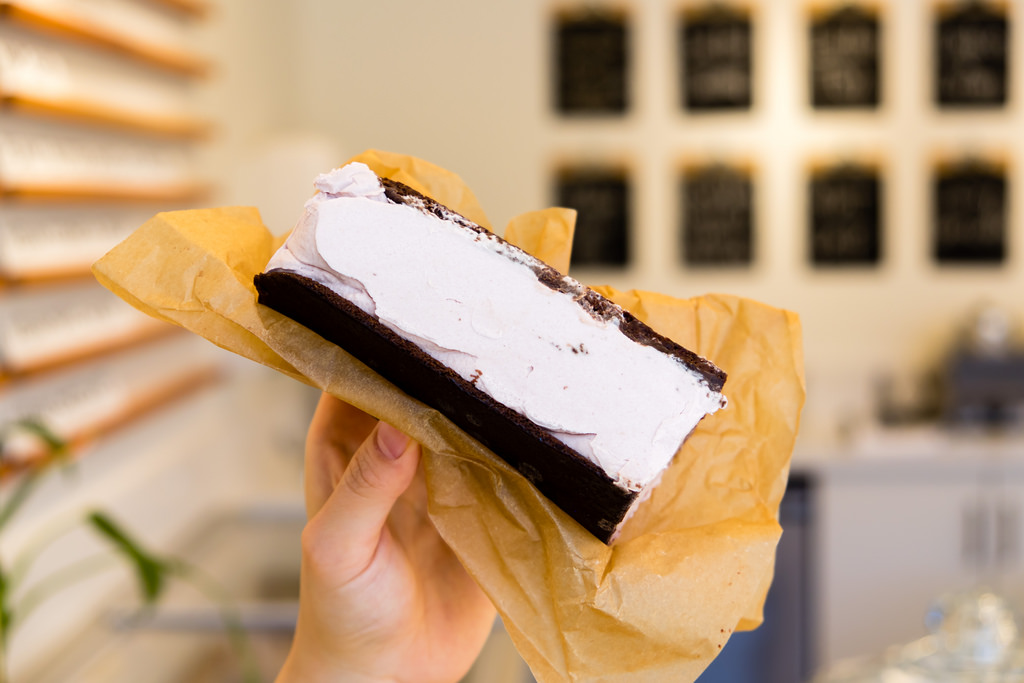 Raspberry Brownie Ice Cream Sandwich
Moving onto a dairy-ful flavour, the banana walnut featured a big banana flavour and, well, that was it for me. The walnuts (small chunks or otherwise) were few and far in between, yielding in a lack of any walnut flavour.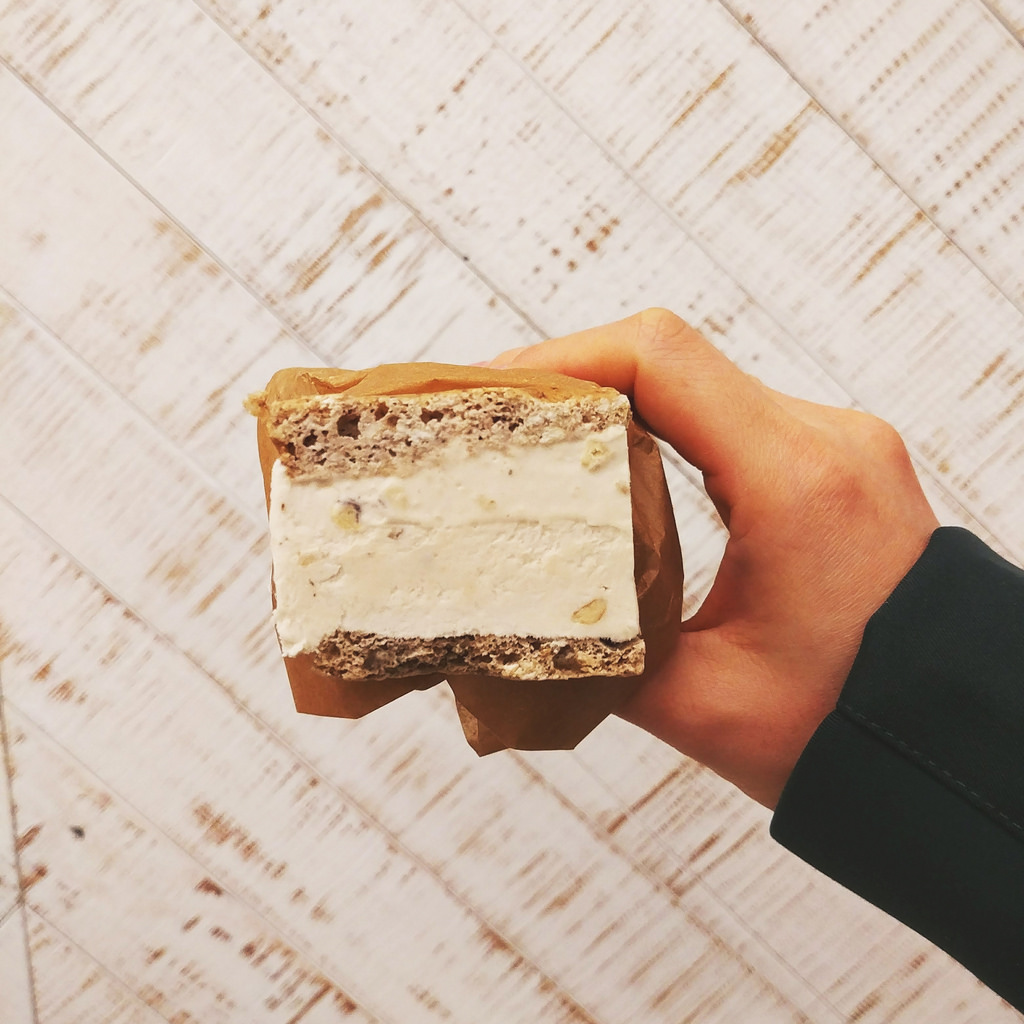 Banana Walnut Ice Cream Sandwich
Chocolate Rye is the truth, my friends. I don't know if this flavour will ever come back, but it was my favourite out of all three I tried. The bits of rye embedded within the ice cream had a terrific chew to them and the chocolate ice cream was as flavourful as the usual Earnest milk chocolate flavour.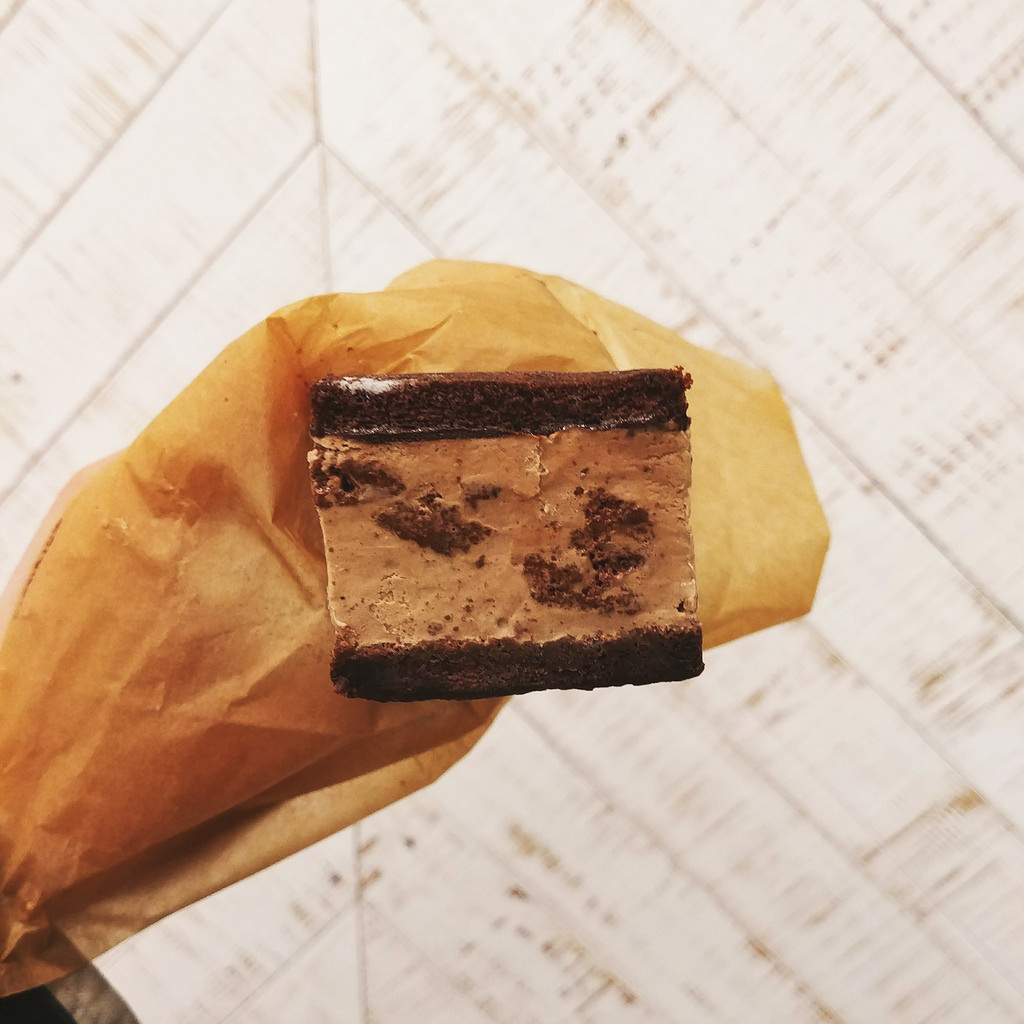 Chocolate Rye
Things in common amongst all ice cream sandwiches is that they are extra thick. This thickness makes them quite shareable if you bring your own cutlery. I'd argue that on hot summer days these sandwiches trump over the ice cream cones because they're frozen harder and will last longer without melting. The ice cream sandwiches are made in small batches and are used as a testing grounds before the flavours get tubbed for ice cream cone consumption. There are about 2 scoops worth of ice cream in each sandwich.
Features:
Earnest Ice Cream's Frances Street location is a huge production facility but has one of the smallest interiors amongst the locations I've visited (Fraser Street and Quebec Street). Inside you'll find a spot for merch and a guided lineup. There's an outdoor bench but that's about it. Sundaes and pints are still available but you won't find any coffee options here.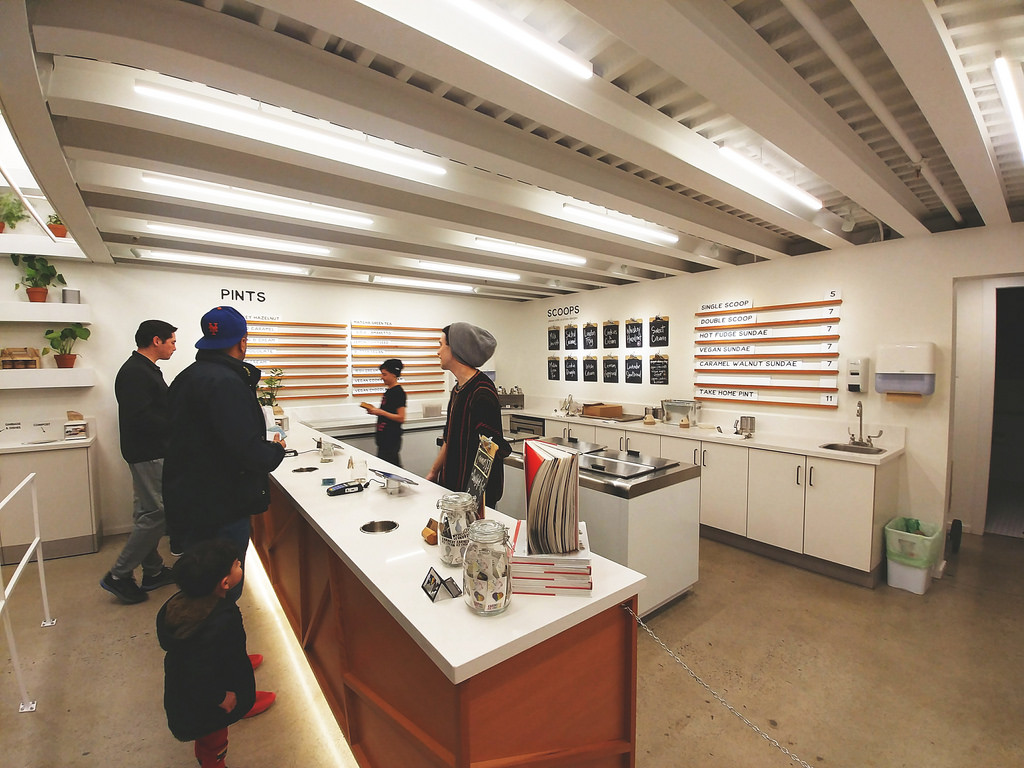 Inside Earnest Ice Cream Frances Street
Service:
Earnest Ice Cream on Frances is really a grab-and-go spot. Being a smaller location, there are fewer staff but also fewer visitors. On a Friday evening between 6-8pm, there never more than a few people in line. This is a far cry from the other Vancouver locations which often feature a line out the door on summer nights. If you're looking for a quick visit and can get yourself to Frances Street, you'll save some time. Staff were very courteous (but really, who isn't when they're serving cones or sandwiches of pure joy?) and helpful in explaining the ice cream sandwich flavours to us.

Outside Earnest Ice Cream Frances Street
Final Thoughts:
One-liner: A smaller Earnest Ice Cream operation that holds the exclusivity of serving up ice cream sandwiches with more longevity than ice cream sandwiches
Highlight: Chocolate Rye Ice Cream Sandwich
Price per person: $7 per ice cream sandwich
Would I go back? Yes.