Just because you're on the edge of downtown still means you're close to something good. Known as the Stadium District, this area of Vancouver sits outside the main downtown area but near Rogers Arena and BC Place. As part of Vancouver Foodster's Tasting Plates, I experienced a taste of 5 different locales all within walking distance and within a 2 hour time frame (despite being given 4 hours).
Disclosure: I was given a complimentary ticket and all opinions are my own
Check-in:
This was done at Papparoti. It was really busy with every other guest present so we headed for Stretch.
Stretch Roman Pizza Co.:
Specializing in Roman street pizza, Stretch Roman Pizza Co. was my first stop. Guests got stamped in with their tasting passport and were served up 2 of the following:
The primavera (mozzarella, roasted red peppers, artichokes, roasted mushrooms, kalamata olives, slivered red onions, and pecorino Romano), trevigiana (radicchio, pears, gorgonzola, prosciutto), and paprika chicken pesto (mozzarella, bell peppers, olives, onions, and paprika-marinated chicken). All 3 flavours were serviceable and of higher quality toppings than what you'd find at slice shops like Freshslice. The trevigiana slice got my vote of confidence with its slightly chewy prosciutto.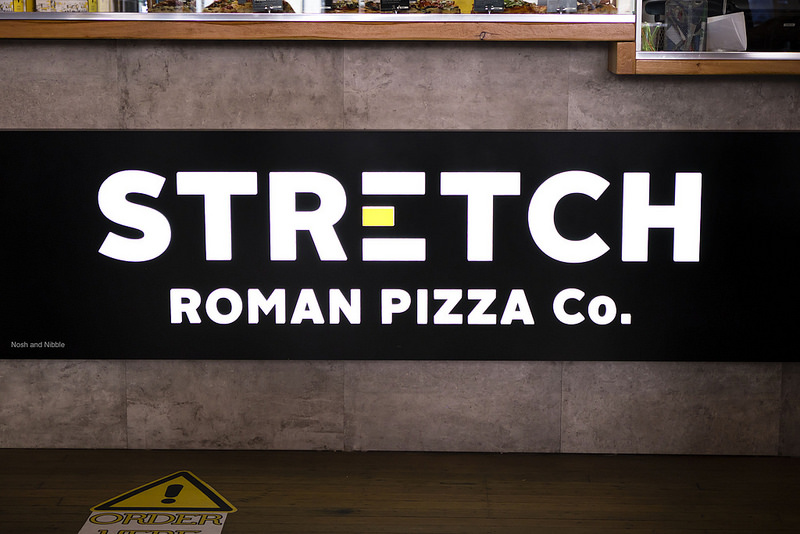 The Poke Guy:
Next up was The Poke Guy who were serving up a mini bowl of rice, toppings, and most importantly, all three of ahi tuna, sockeye salmon, and sassy shrimp pokes. The shrimp was sassy in a spicier way with a small kick to its flavour. I enjoyed this stop the most because of the generous serving size. The poke was served with guava fruit juice on the side that washed everything down with a mild sweetness.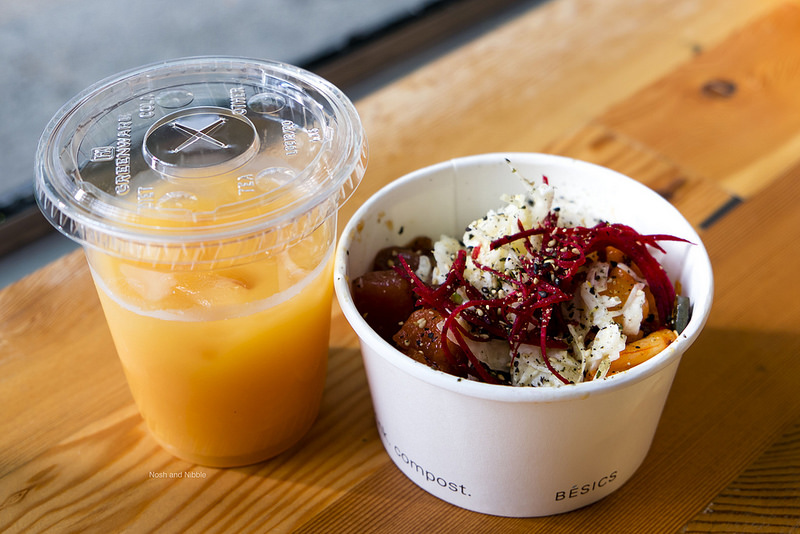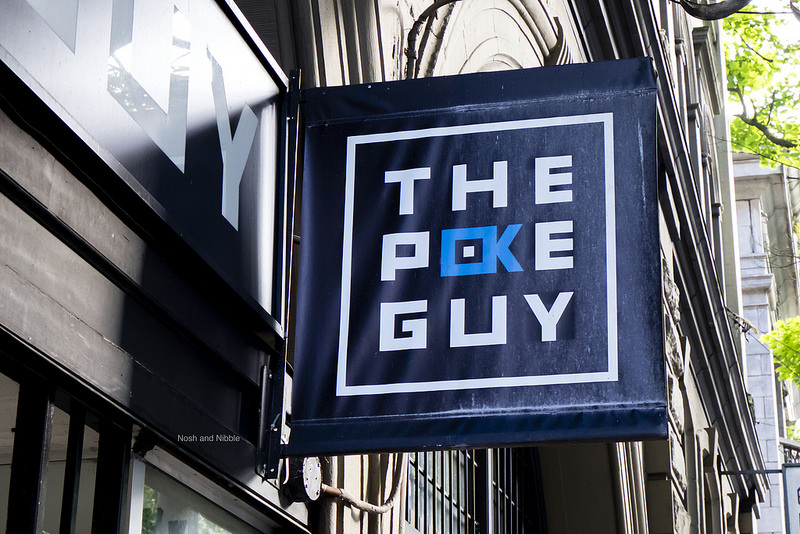 Hendricks Resto-Lounge:
Our third stop was at Hendricks Resto-Lounge. One of the newest restaurants in the city, here we were treated to a ginger beer braised short rib on a celery root croquette and a buttermilk brined crispy chicken slider. The short rib was stupendous with its juicy, tender meat. Sadly my crispy chicken slider was a little on the dry side but I suppose it's hard to get juicy chicken when you're pumping out high volumes servings like they were this night.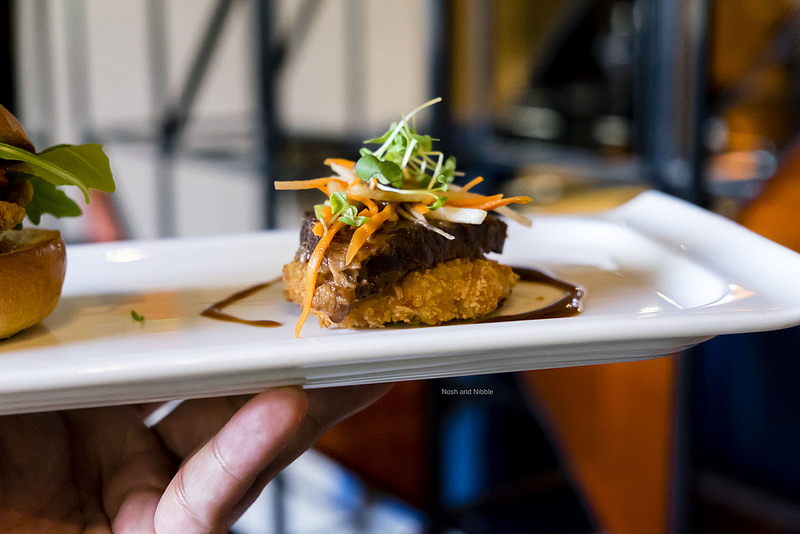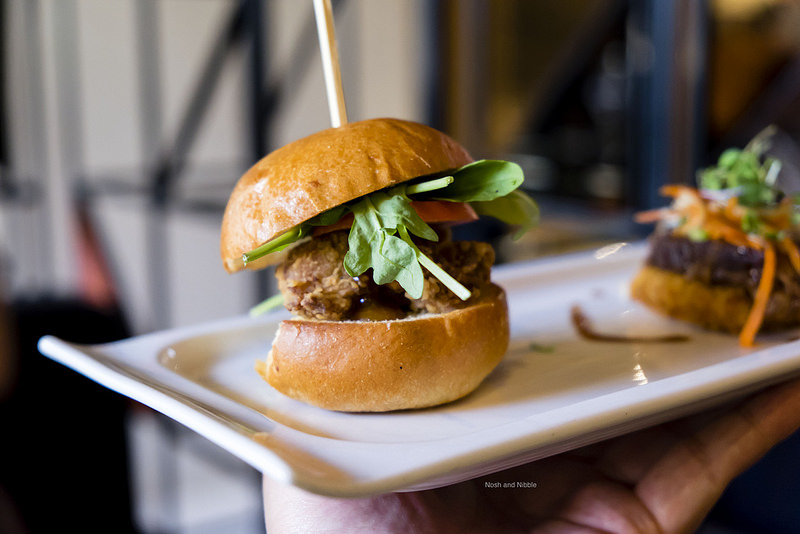 Elements Diner:
Moving on to Beatty Street, we had a stop at Elements Diner. Because I was a media guest of tonight, I was given a wooden board for my food and a real glass for my drink to spice things up. Here I had a medley of:
**- Roasted beet salad with preserved lemon
Warmed salmon avocado salad
Chinese golden egg french fries
Thai chicken pineapple rice pizza
Lemon Glass Bubble Tea with Grass Jelly**
Talk about loading up on Asian cuisines around the world! I most enjoyed the salmon avocado salad since I got to dig into a ripe avocado with tender salmon baked with mozzarella. The rice pizza was a miss for me as the rice got sticky fast and all over my teeth, requiring me to slow down my eating.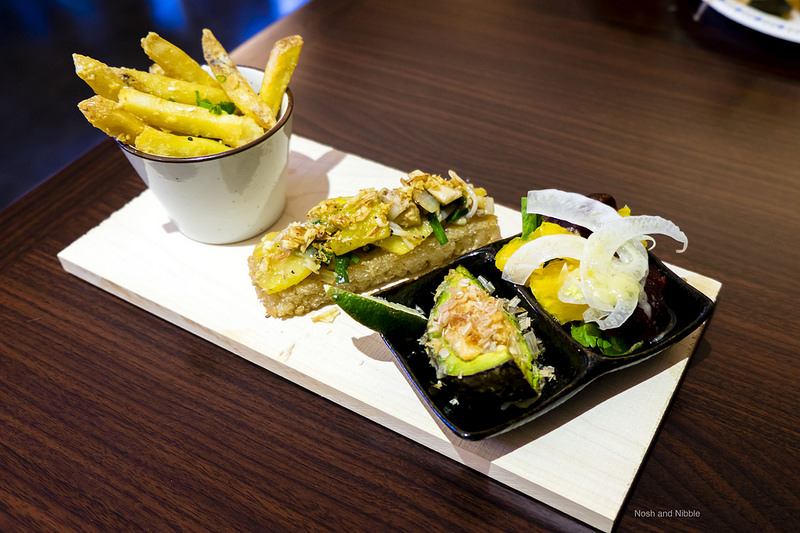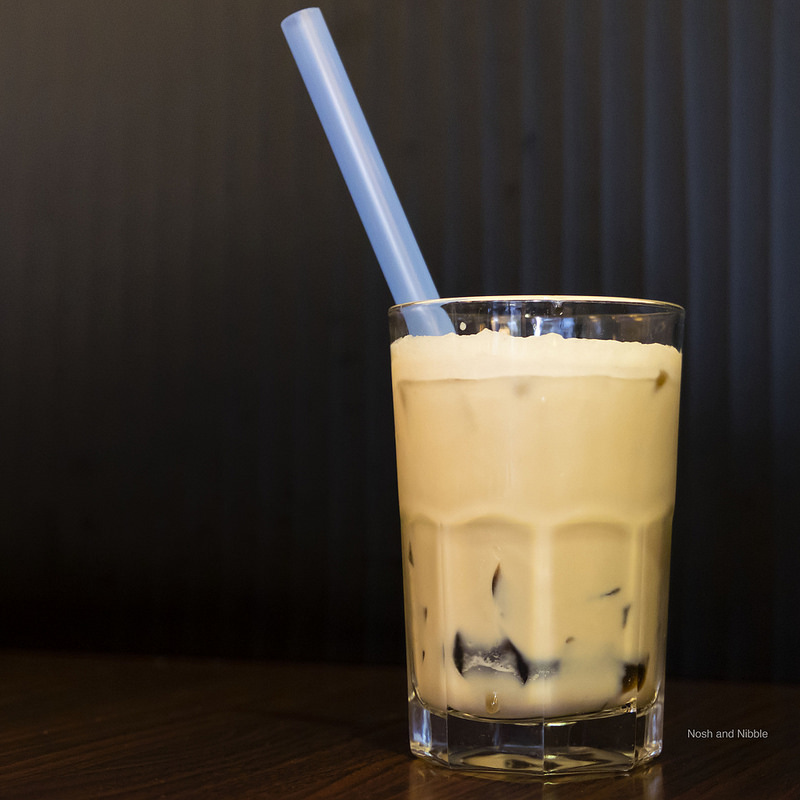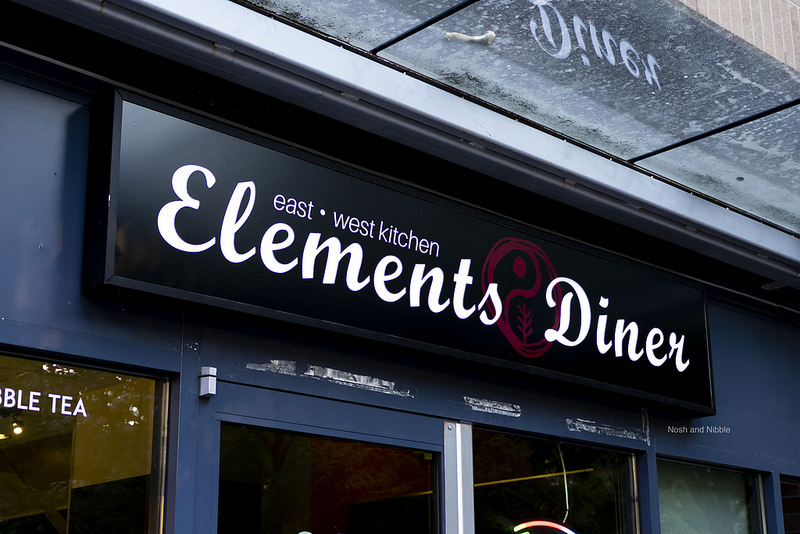 PappaRoti:
Finally, we made it back to PappaRoti which was previously too full. I had a signature original bun which was a flour bun topped with a coffee caramel coating. The coat was pleasantly flavourful and was a simple sweetener to the rest of the fluffy bun. I'd recommend getting the Ice Blended Signature Chocolate if you're looking for a refreshing drink to consume with this bun.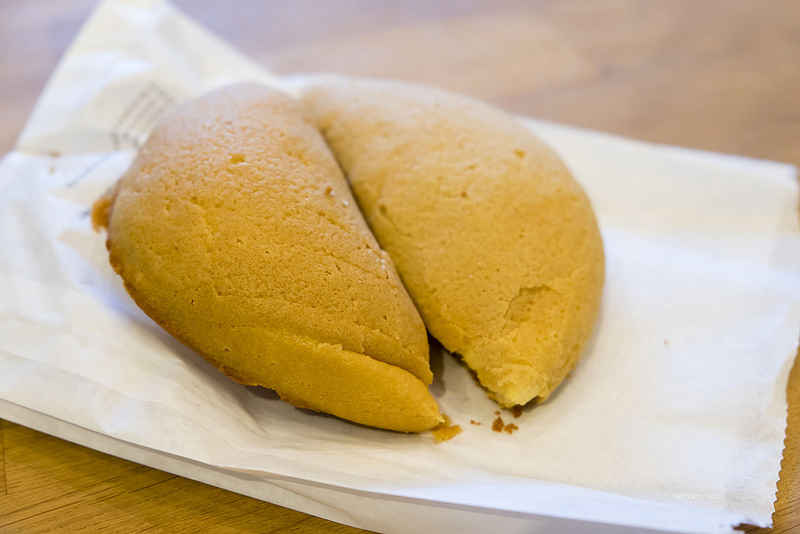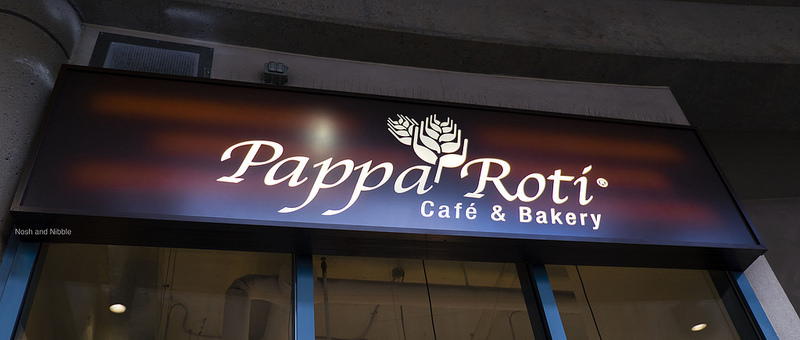 Final Thoughts:
One-liner: The Stadium District indeed has eats worth checking out and this Tasting Plates Tour absolutely filled me up
Highlight: Poke from The Poke Guy
Places I'd go back to: PappaRoti, The Poke Guy, and Hendricks Resto-Lounge